Whether you're interested in shopping, attractions or dining, check out our World Showcase United Kingdom Pavilion guide.
Getting to United Kingdom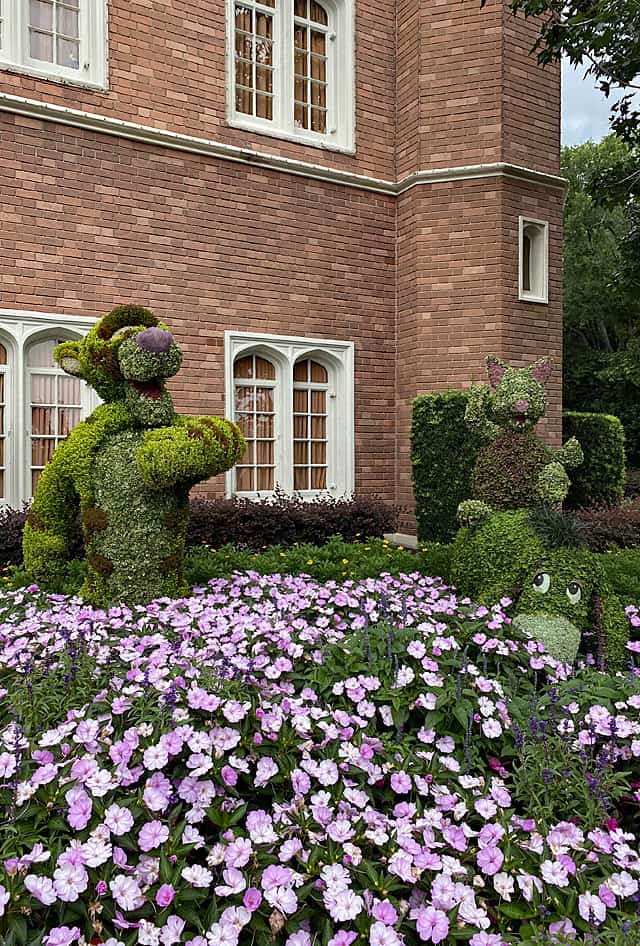 Whether you're a first time visitor or a frequent visitor to Disney World, EPCOT has so much to explore! The United Kingdom Pavilion is located between the France and Canada Pavilions. Hopefully this guide will help you not only enjoy the beauty of the United Kingdom, but also purchase authentic merchandise and tea.
Overview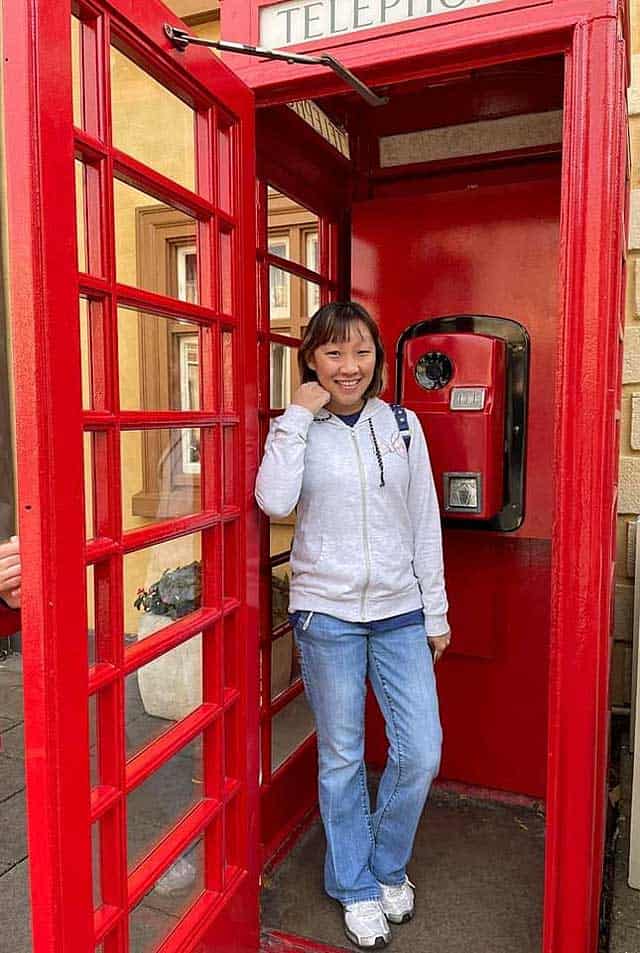 The United Kingdom pavilion is such a wonderful area to explore. While many of the World Showcase pavilions are inspired by a specific landmark, United Kingdom gets its design from experiencing the British countryside.
This British-themed pavilion represents the four countries of the United Kingdom; England, Scotland, Wales and Northern Ireland.
Architecture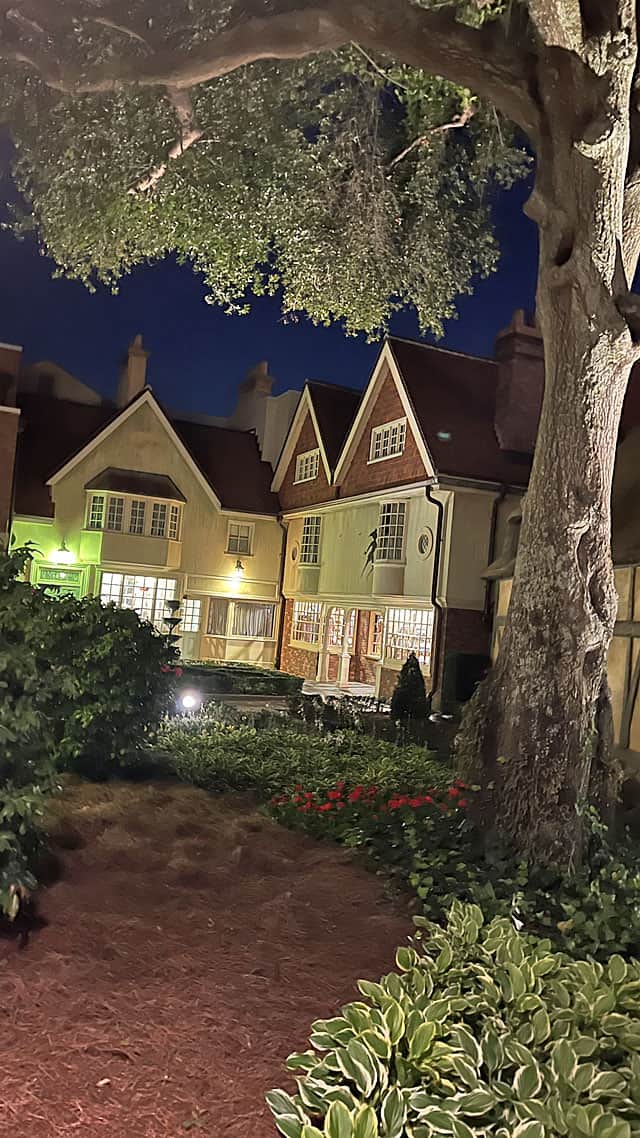 The United Kingdom Pavilion includes red phone booths, English gardens, and a cobblestone street. Rather than following a specific style of architecture, guests experience various times of British architecture. Go HERE to read all about each World Showcase Pavilion real-life inspiration.
Shopping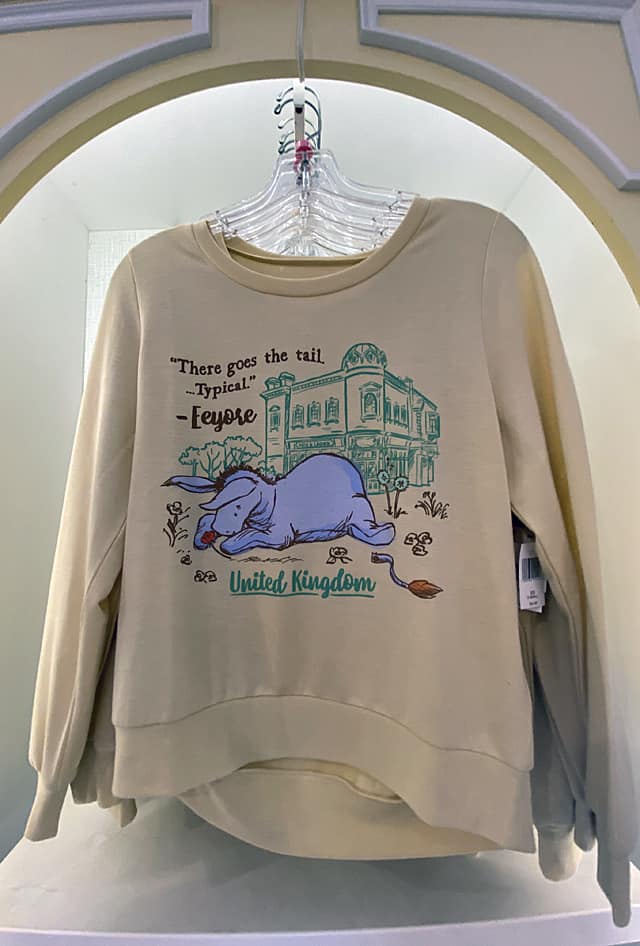 United Kingdom has some of my favorite shops in the World Showcase. My favorite is the Tea Caddy because of the authentic English merchandise and apparel. Most of the shops here are intertwined so rather than trying to figure out which one you're shopping in, just keep moving through them.
Crown and Crest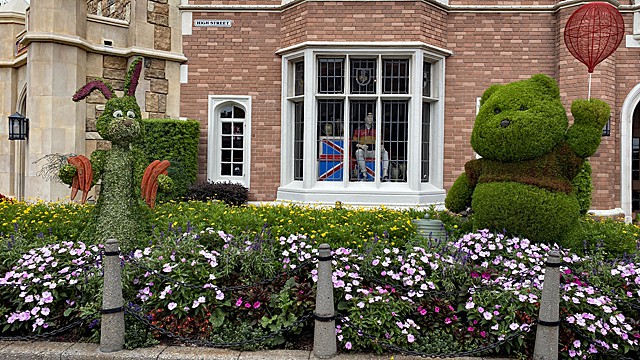 At the Crown and Crest, shoppers will find UK crest mugs, tea, toys, and clothing,. Also, look for your family coat of arms on a plaque along with Rose and Crown merchandise.
The wildly popular British Invasion music is represented here selling The Beatles, Led Zeppelin and more. *This shop is currently unavailable.
Lords and Ladies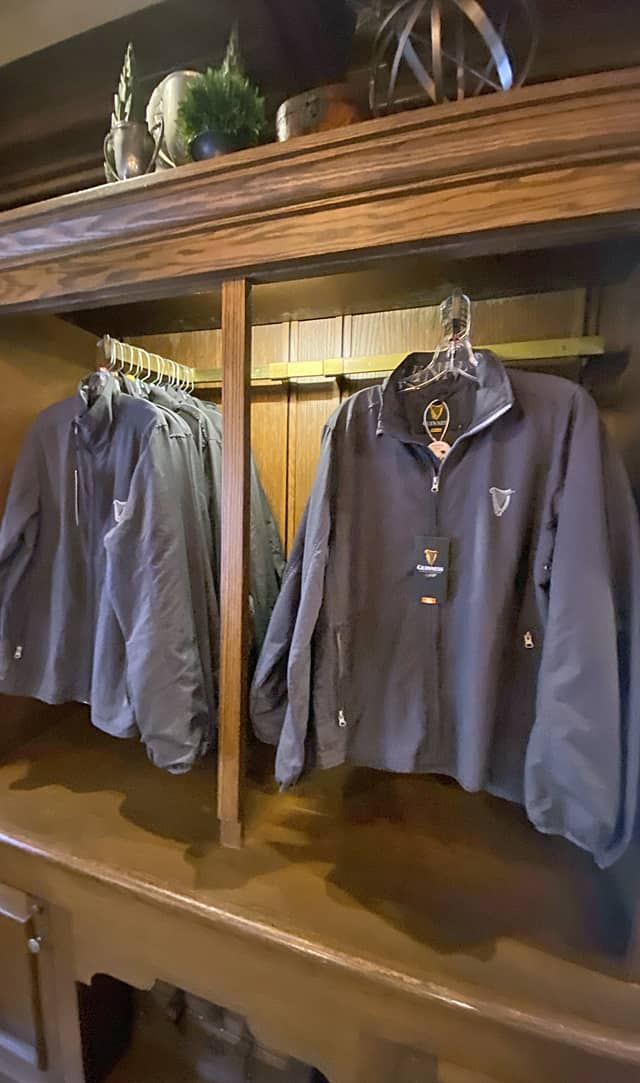 Lords and Ladies is located across from the Rose and Crown. Here, shoppers will find soaps, fragrances, body creams, powders and apparel. My favorite perfume in the entire world, Daisy Sapphire by Yardley, is sold here. Check out the samples here to see which is your favorite.
Sportsman's Shoppe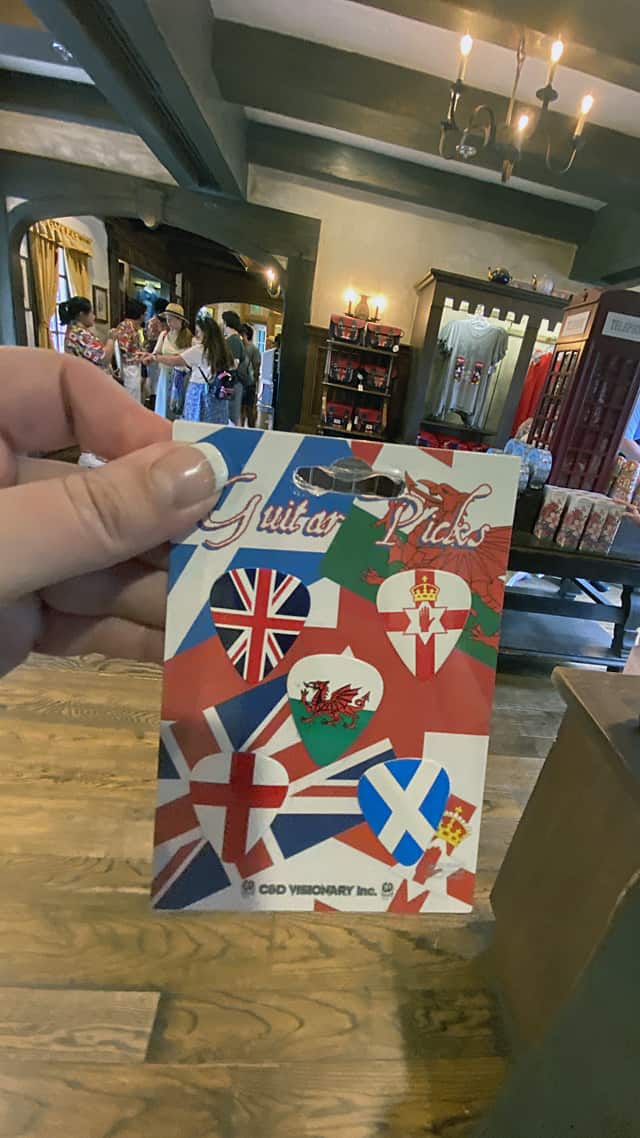 The shop is full of has a large variety of authentic British merchandise. Here, guests find items based on the popular Doctor Who televison series, the Beatles, golfing items, and so much more.
The Queen's Table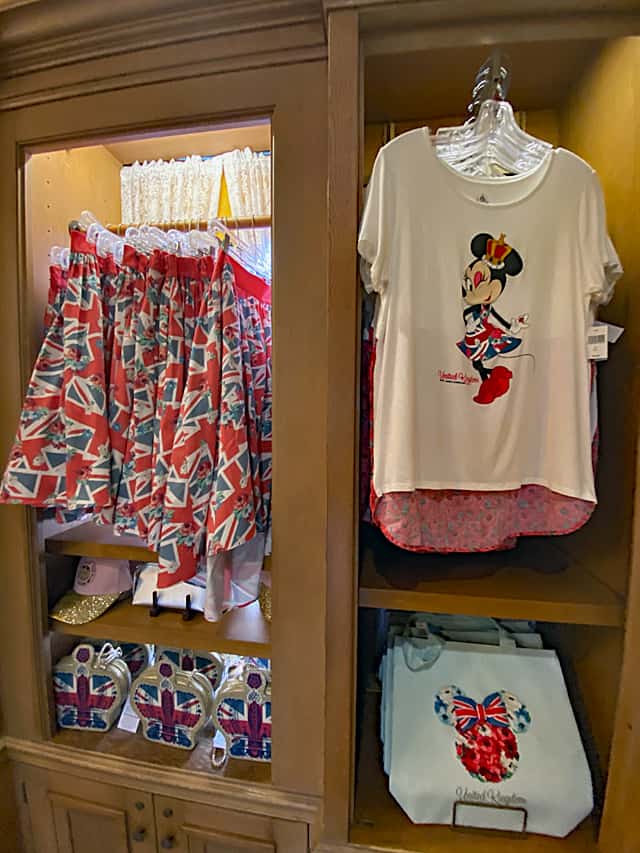 Looking for the perfect British tea or tea pot? Then, be sure to stop at The Queen's Table. At this quaint shop, guests find napkins, linens, and everything you need for an afternoon spot of tea.
The Tea Caddy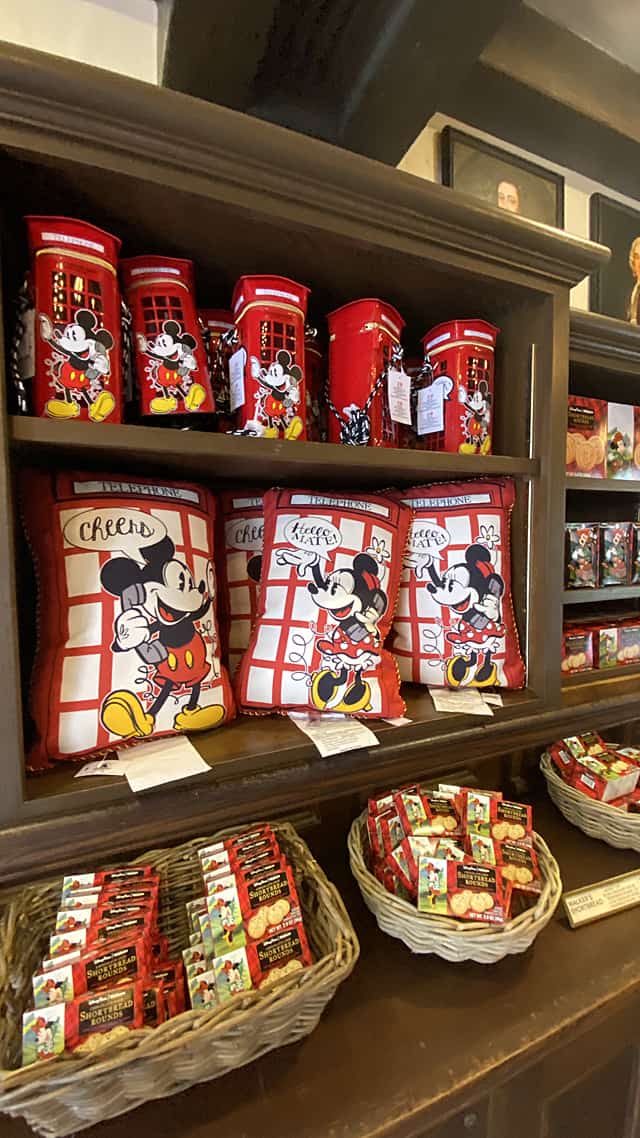 In addition to the Queen's Table, the Tea Caddy has a large assortment of Twinings® teas, snacks, British and and even more to choose for your afternoon tea party. My favorite is the cold-brew teas just bursting with fresh flavors!
The Toy Soldier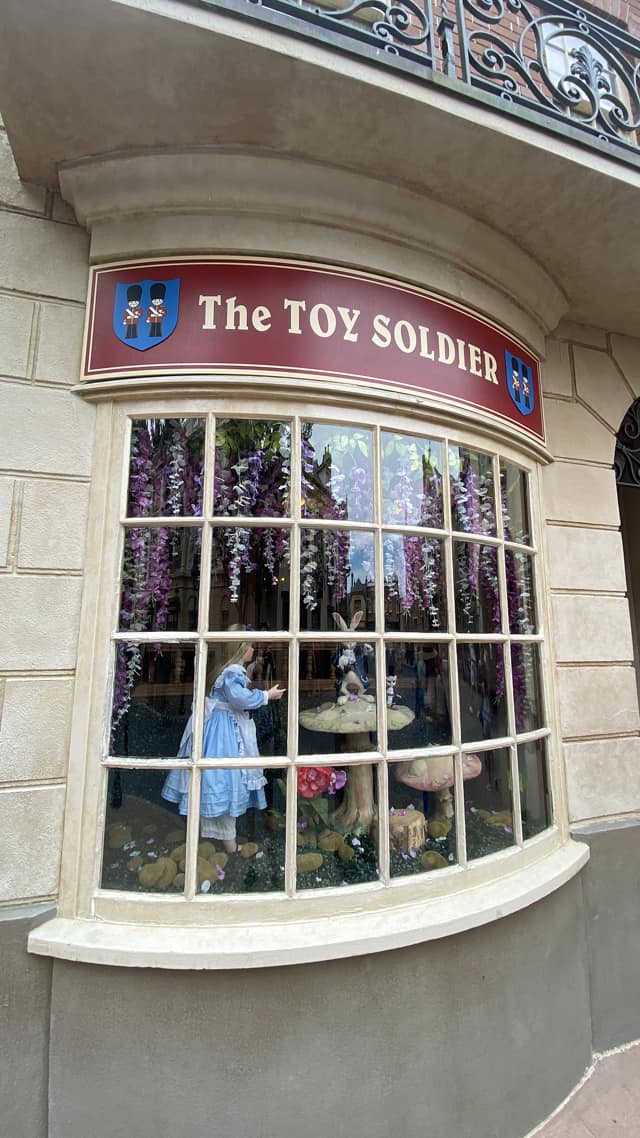 At the Toy Soldier, look for miniature toy soldiers, shields and swords. Before Disney closed in 2020, this was the location for the Kidcot Activity Center. However, this location is temporarily unavailable.
Experiences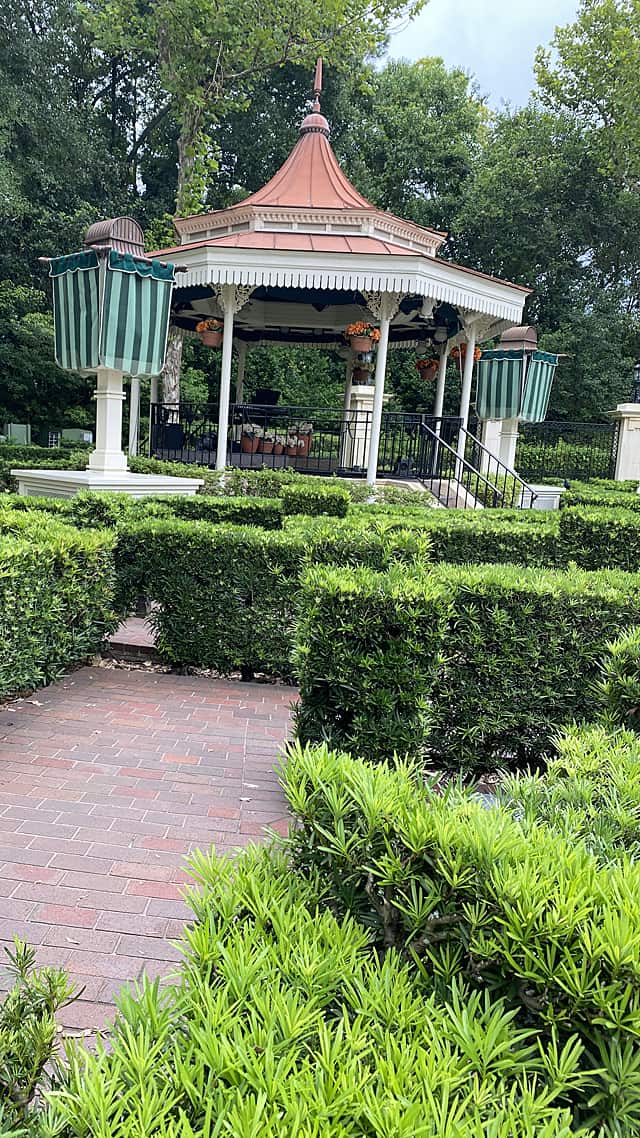 The United Kingdom offers a variety of our favorite British Disney characters – and in such a lovely backdrop. Please take time winding around to see every nook and cranny of this delightful pavilion.
Gardens and Courtyard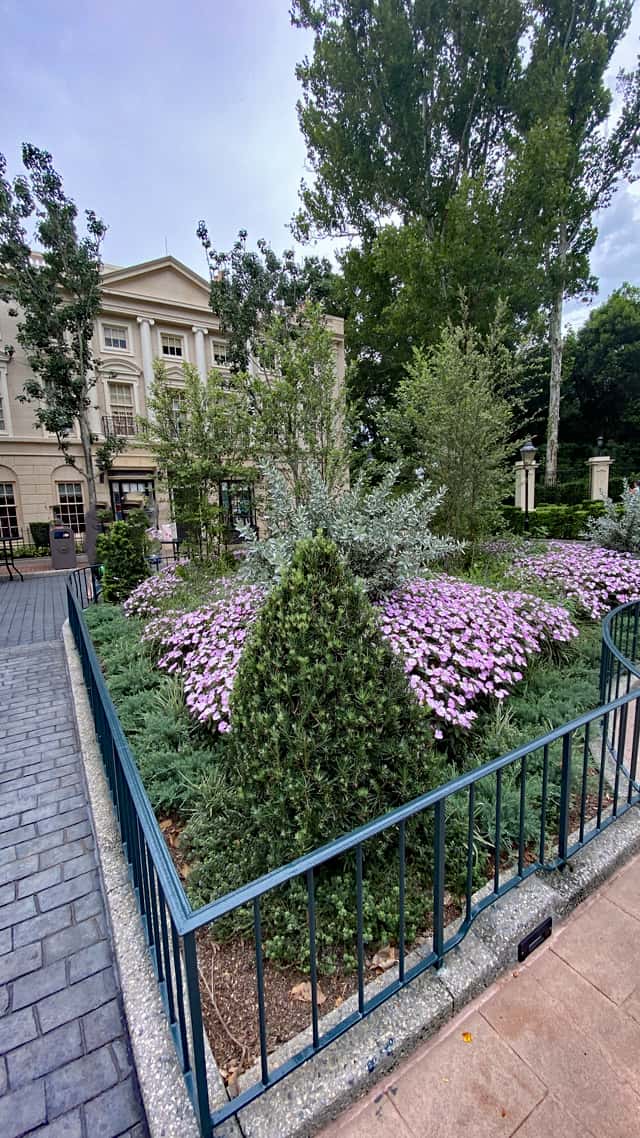 The courtyard is modeled after Hyde Park with a charming gazebo and a boxwood hedge maze modeled on the one at Somerleyton Hall. In this perfectly manicured English formal garden, there is seating available and at times, entertainment, in the gazebo.
Characters
This is one of my favorite character spots at Disney! I have so many wonderful memories of meeting Disney "friends" here. Unfortunately, not all of them have returned yet.
Pooh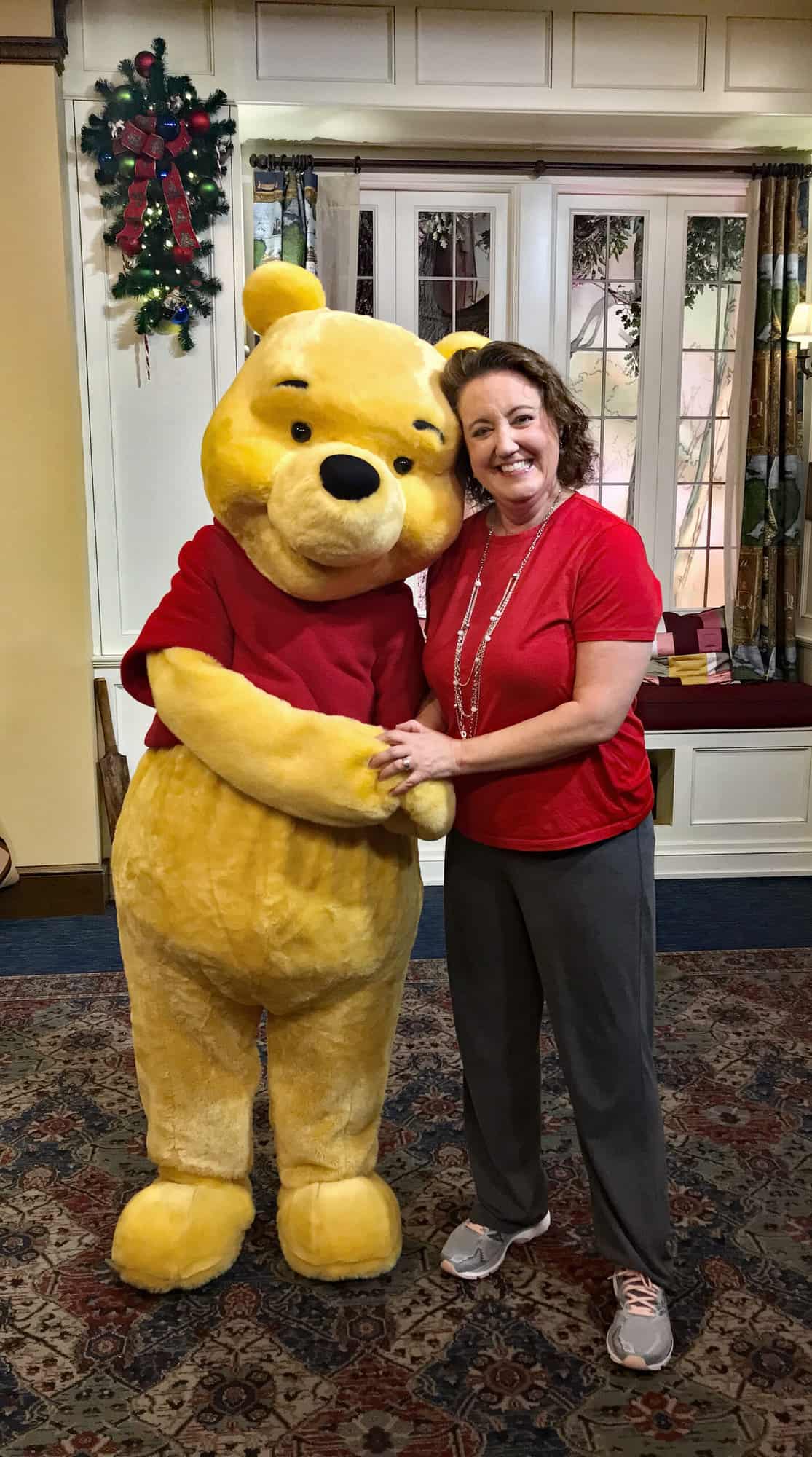 Before Covid-19, Pooh met at the back of the Toy Soldier shop in Christopher Robins bedroom. I was fortunate to meet Pooh here in 2019. Pooh was so happy that I wore my matching red shirt. To find the entrance, guests must go to the back right of the courtyard.
Then, look for a metal awning covered in ivy and greenery. On my visit, there was no Photopass photographer so be sure to bring your own camera or phone. Pooh is not currently meeting here.
Alice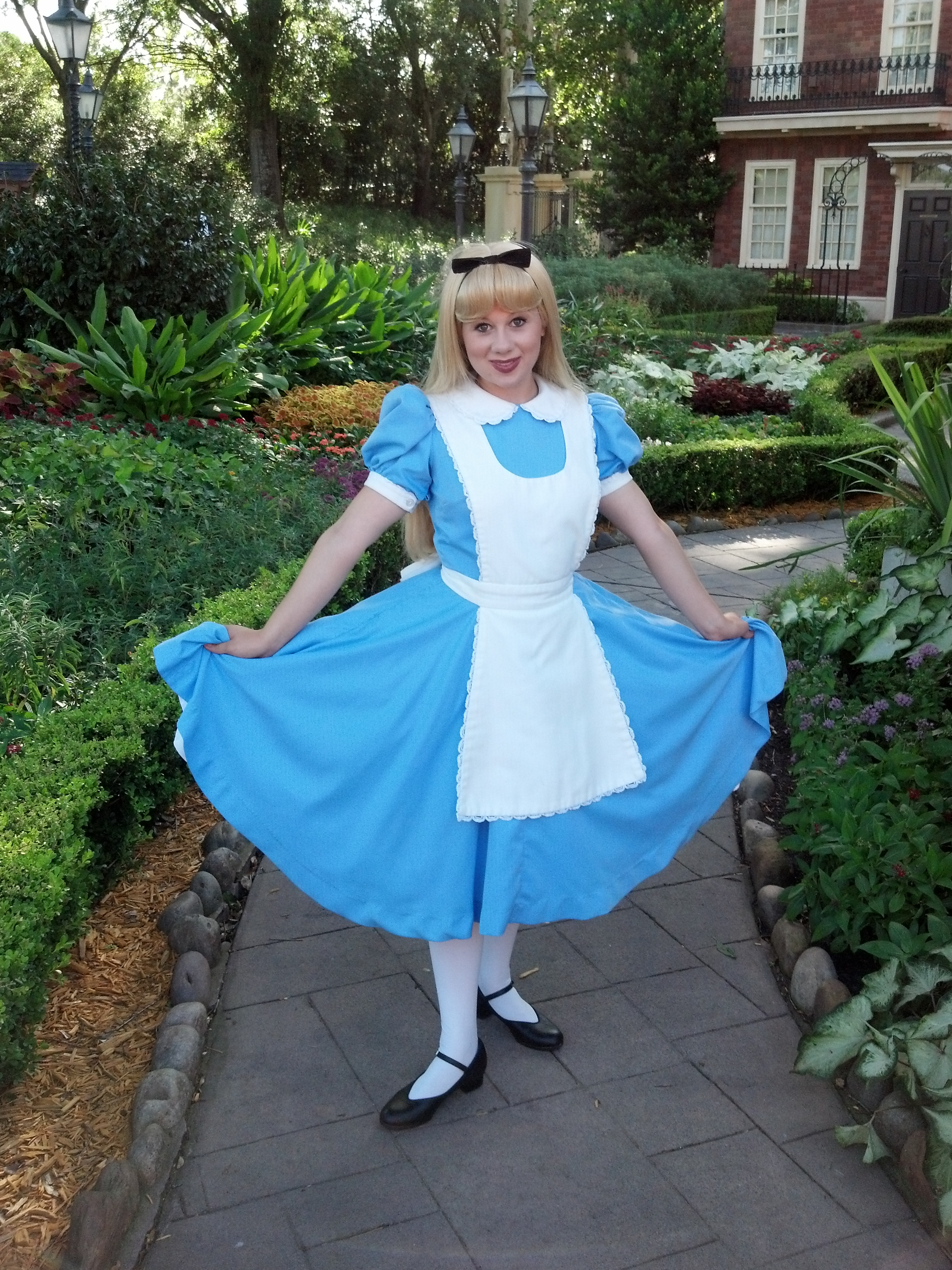 Spend some time with Alice as she shares stories of her adventures in Wonderland. She may tell you of the time she attended a mad tea party or when she got lost in the woods. Alice meets in front of the Pavilion and can be spotted on the main World Showcase Lagoon path.
Mary Poppins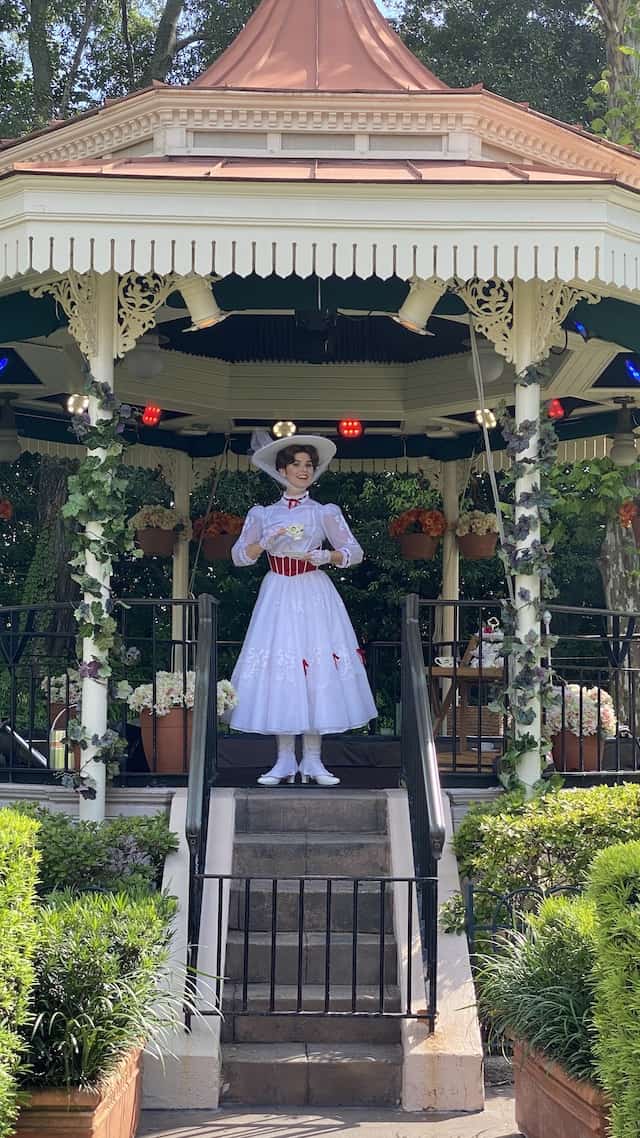 Last, but certainly not least, Mary Poppins meets guests at the United Kingdom pavilion in her traditional white dress. Since Disney re-opened, she's been seen in the courtyard gazebo and at the front of the pavilion.
Keep in mind all of these character greetings are socially distanced.
Kidcot
Participate in a fun discovery experience collecting activity cards at each country throughout World Showcase! Pick up a memorable card with facts and activities featuring the culture and traditions of each country. The Kidcot Fun Stop is located outside the Toy Soldier in United Kingdom.
Piano playing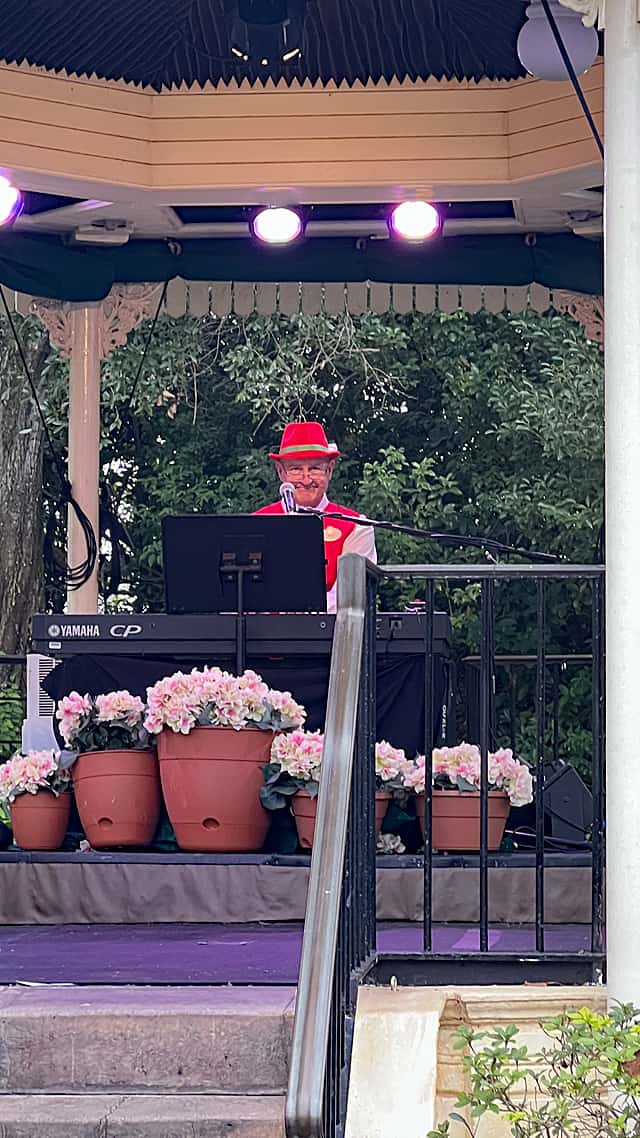 Before Disney shutdown for Covid-19, the popular British Invasion group performed in the gazebo. Now, you can catch piano players at certain times and dates. Be sure to check My Disney Experience and Character Locator for availability.
Dining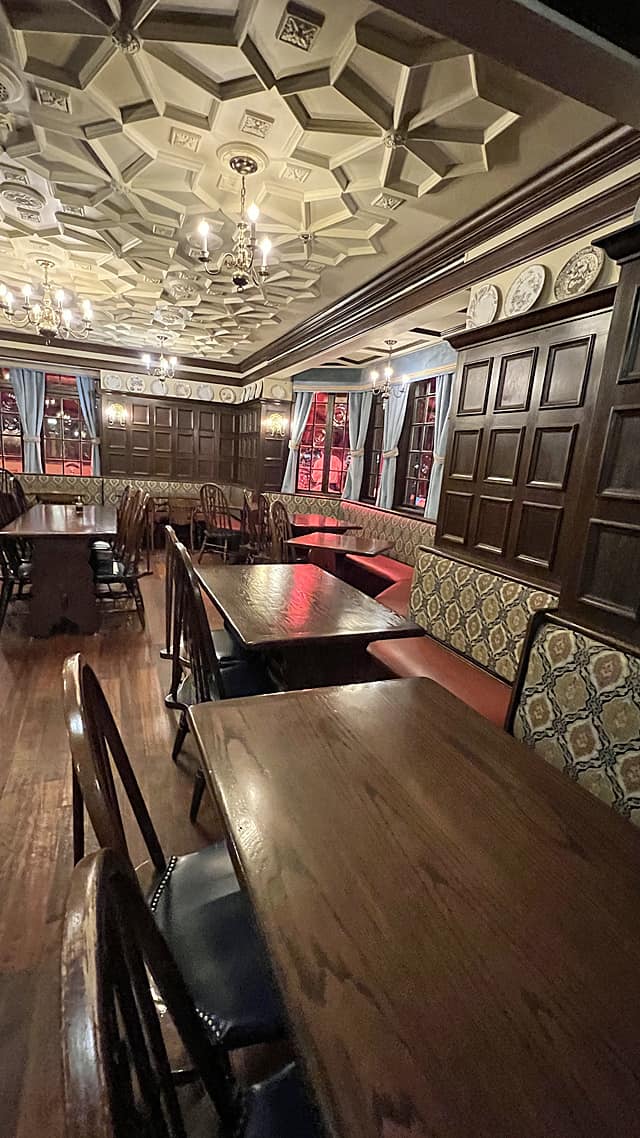 If you're looking for authentic British food or beer, be sure to stop here and check out all the dining options.
Beer Cart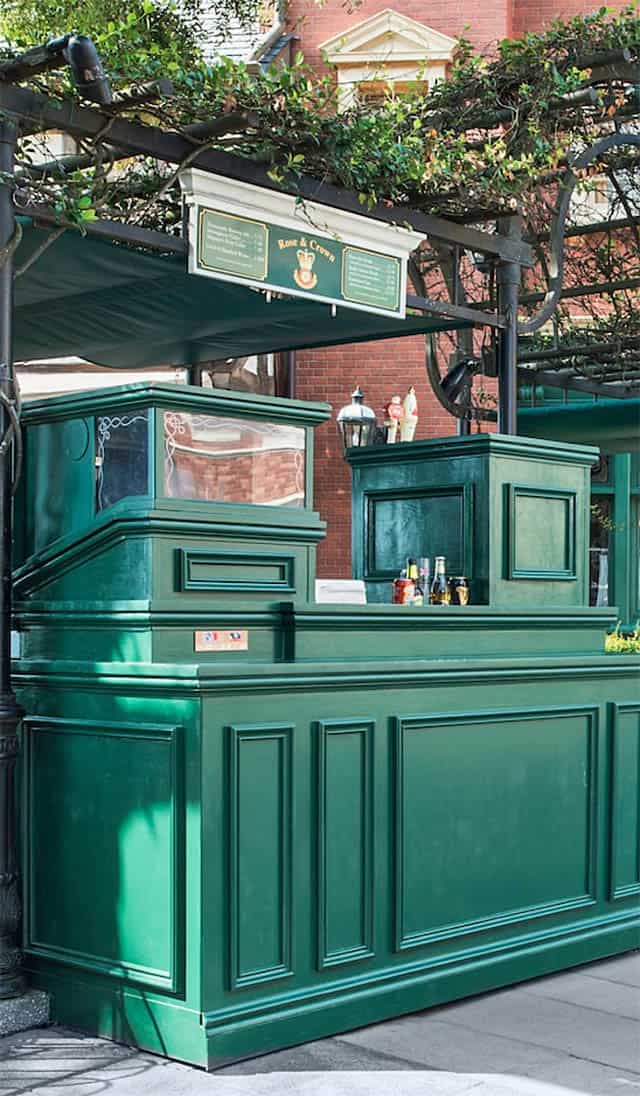 Pick up your favorite British beer from this cart parked right outside the Rose and Crown Pub and Dining Room. Just look for the hunter green paint shown above.
Rose and Crown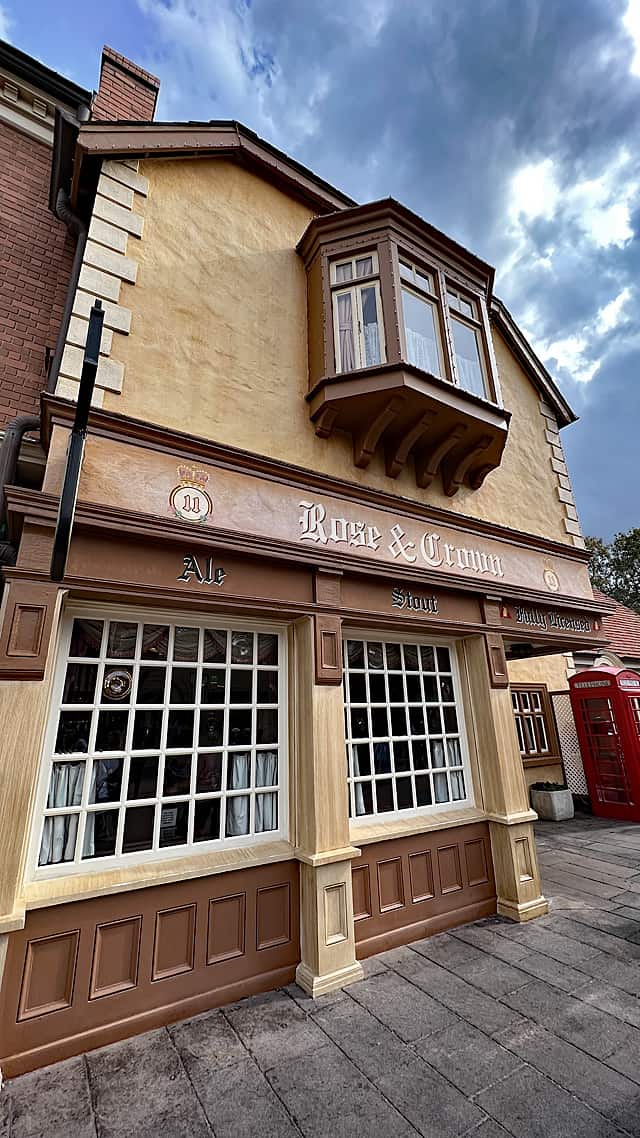 Delight in British specialties like fish and chips, bangers and mash, and traditional shepherds pie. In addition to British selections, the kids menu includes favorites like turkey meatballs and cheesy pasta.
Guests dine inside or outside on the patio overlooking World Showcase Lagoon. Timed right, this table service location is a wonderful fireworks viewing location. Check out Donna's thoughts on if the Harmonious dining package is worth it HERE.
Yorkshire County Fish Shop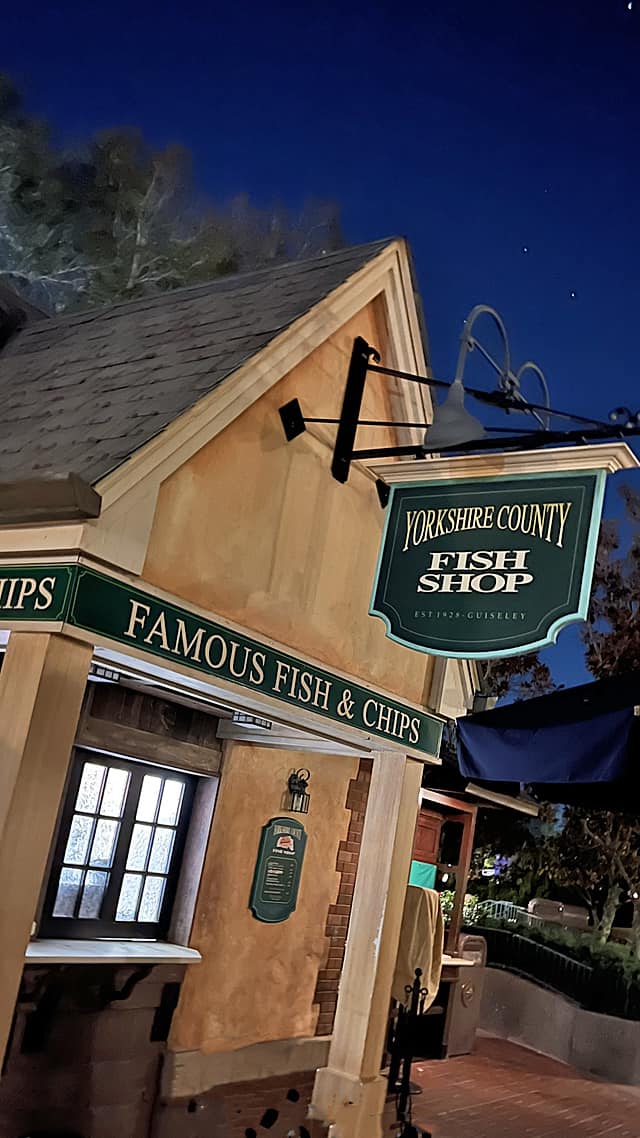 For the best fish at Disney, try the famous fish and chips at this quick service spot. Not only that, but there are several waterfront tables to enjoy it facing the World Showcase Lagoon. It's a popular spot to take a rest and get away from the crowd.
World Showcase Pavilion Guides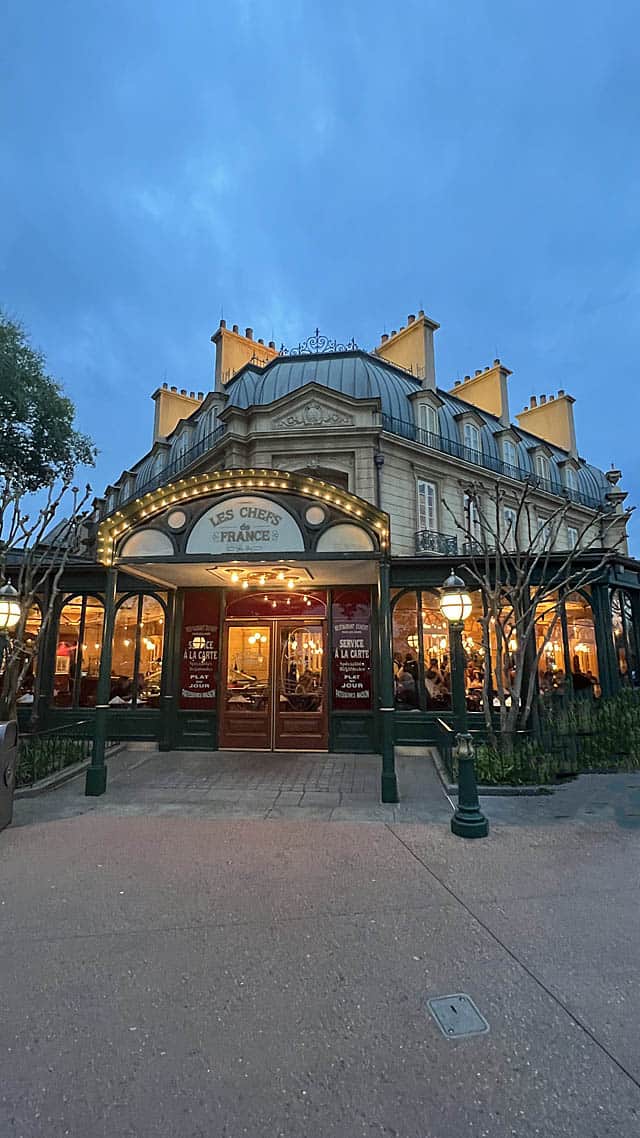 I hope our World Showcase Pavilion Guides spark a desire to explore each one! Check out our other guides below by clicking on the name below:
Final Thoughts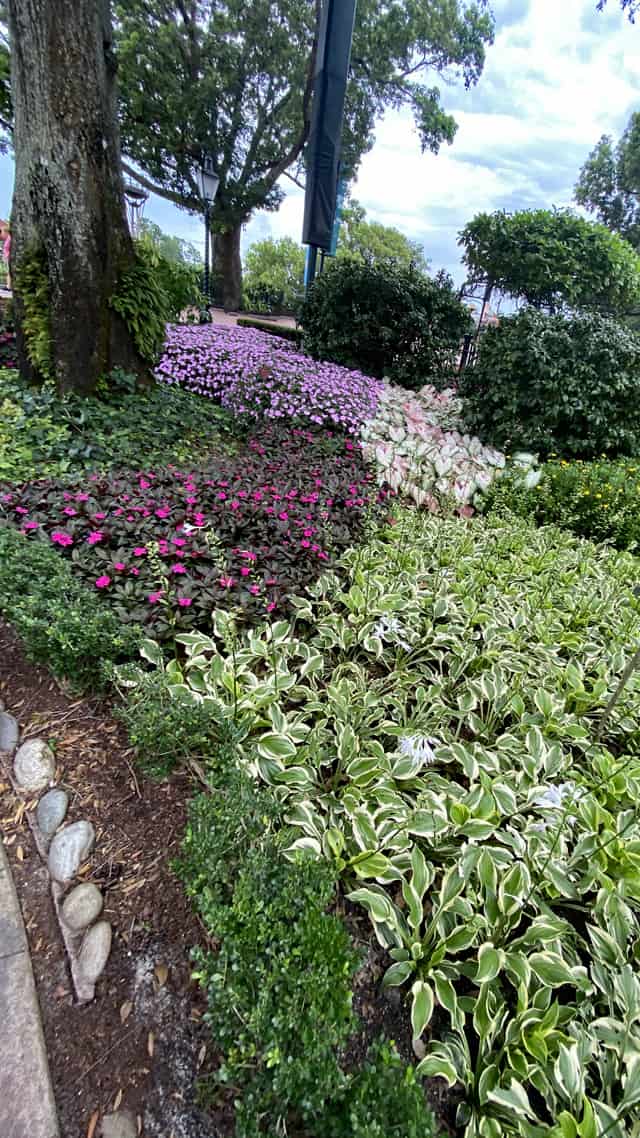 The United Kingdom World Showcase Pavilion is such a wonderful place to explore. Please take some time checking out not only the architectural features and gardens, but also the shops and food. If time allows, take your picture in the famous red phone booths. (They used to actually let guests make local calls.)
What is your favorite thing about Epcot's United Kingdom Pavilion? What are you looking forward to doing here on your next visit? Please share your thoughts below or on our KtP Facebook group.

Are you planning a vacation? Reach out to our trusted travel agency sponsor Authorized Disney Vacation Planner
Mouse Class Travel
!