Travel to the French countryside with our France Pavilion Guide. We share details and photos on all the dining, shopping and attractions here.
France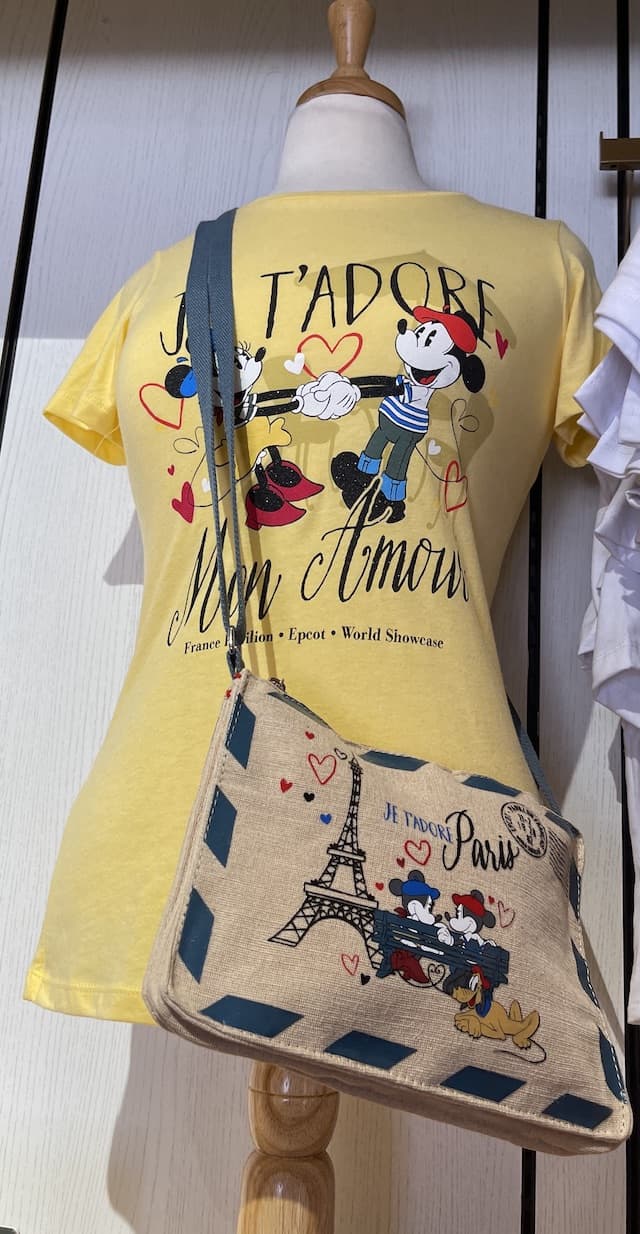 Whether you're a first time visitor or a frequent visitor to Disney World, EPCOT has so much to explore! The France Pavilion is located between the United Kingdom and Morocco Pavilions. It is one one of the best themed World Showcases and one of my favorites. Hopefully this guide will help transform you to "France" and experience every nook and fabulous cranny.
Overview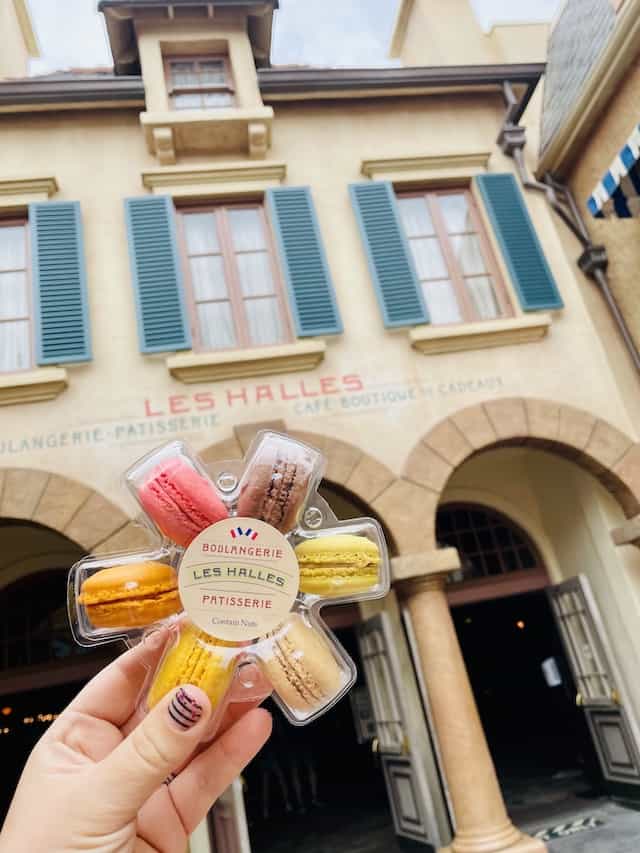 It's impossible to miss EPCOT's France Pavilion. Look up to see a model of the Eiffel Tower and look to the side to see a gorgeous flowing fountain. In France, the Eiffel Tower serves as a beacon of light for those entering France. See more on the Eiffel Tower and other real-life Pavilion inspirations here.
If you're coming from the United Kingdom or International Gateway, you'll travel across the Pont des Arts inspired bridge. Also, here you'll find flower carts, street artists, and other items that resemble the Seine waterfront. Keep in mind that all of the France Pavilion is wheelchair accessible.
Dining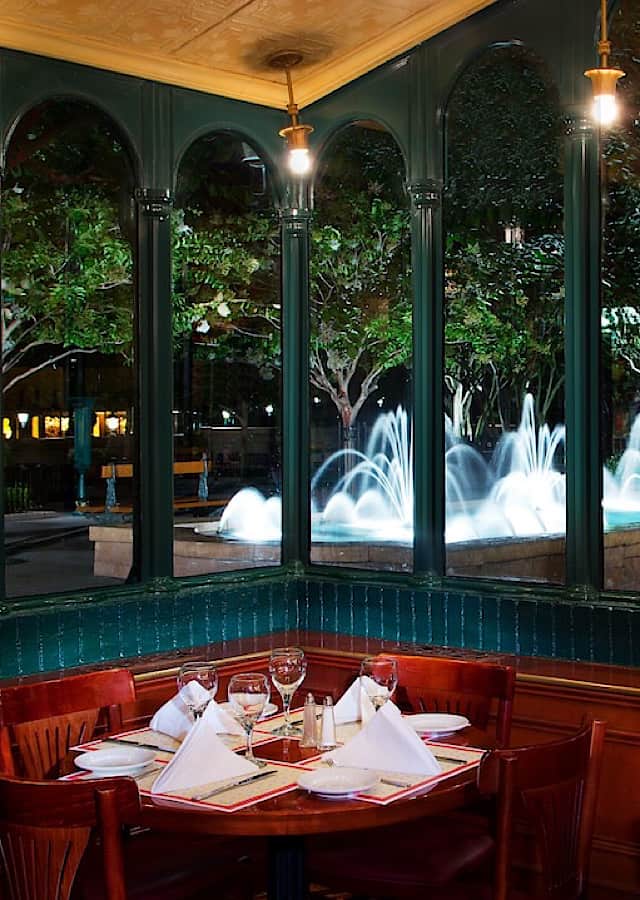 I've always wanted to visit a French café, eat freshly baked bread and drink coffee. Although I've never done this, the France Pavilion evokes the same feelings. Guests can sit at a bistro table enjoying a glass of wine and indulge in a freshly baked croissant.
Les Halles Boulangerie-Patisserie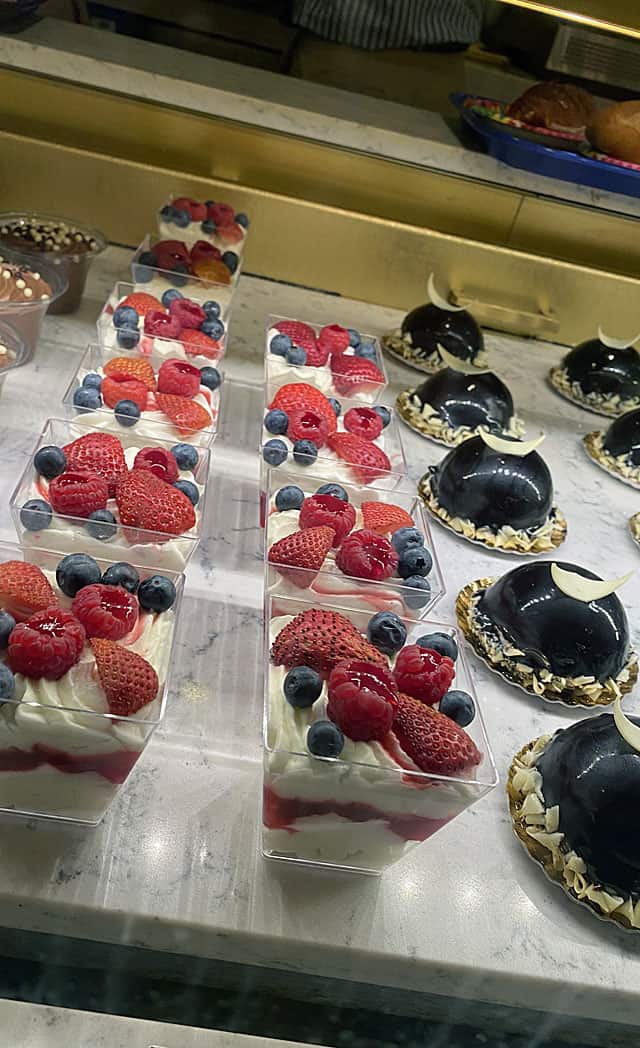 When you enter Les Halles Boulangerie-Patisserie, you'll immediately be taken in by all of the beautiful dishes and tantalizing smells in this small space. Everything from quiches, sandwiches, and salads are served here.
To access all of the Disney menus, attractions, and so much more, go to characterlocator.com.
Not only that, but this spot is an incredible French bakery. Breathe in the smells of fresh baked bread and tasty sweet treats. Wine, champagne, beer and gourmet coffees are also available.
Check out why fellow writer Kate considers this French quick service a must do every trip here and my Les Halles Boulangerie-Patisserie review here.
L'Artisan Des Glaces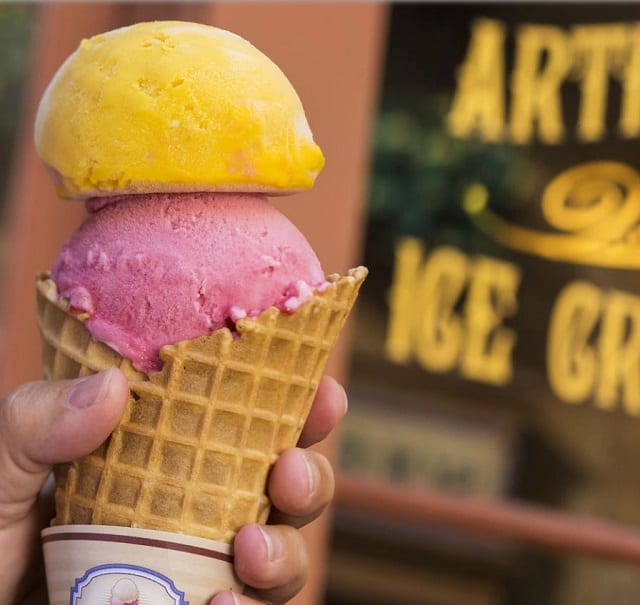 The English translation of L'Artisan des Glaces is "the ice cream maker." Since all of the ice cream, handcrafted frozen goodies, and sorbet is made here, this is a perfect name.
Delight your sweet tooth at this artisanal French ice cream shop.
Chefs de France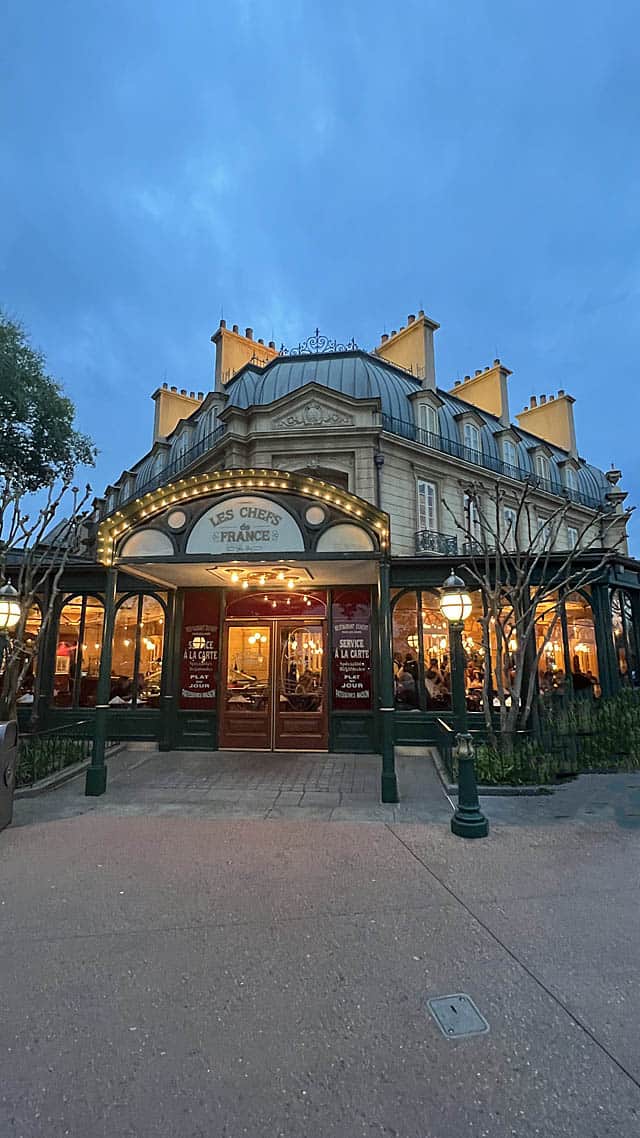 This charming location transforms guests to a French café with its wall of windows looking out toward the France Pavilion. Every time we walk by, these enormous windows draw me in.
The table service location features creative French cuisine with simple ingredient combinations that highlight fresh flavors. When we dined here, we ordered the prix fix meal that includes an Appetizer, Entrée and Dessert. Guests ordering the prix fix meal also choose a glass of wine, soda, ice tea, coffee or tea.
Some of our favorite dishes here are the French Onion Soup, Grilled Tenderloin of beef, and Crème Brûlée. Check a review of Chefs de France here.
Monsieur Paul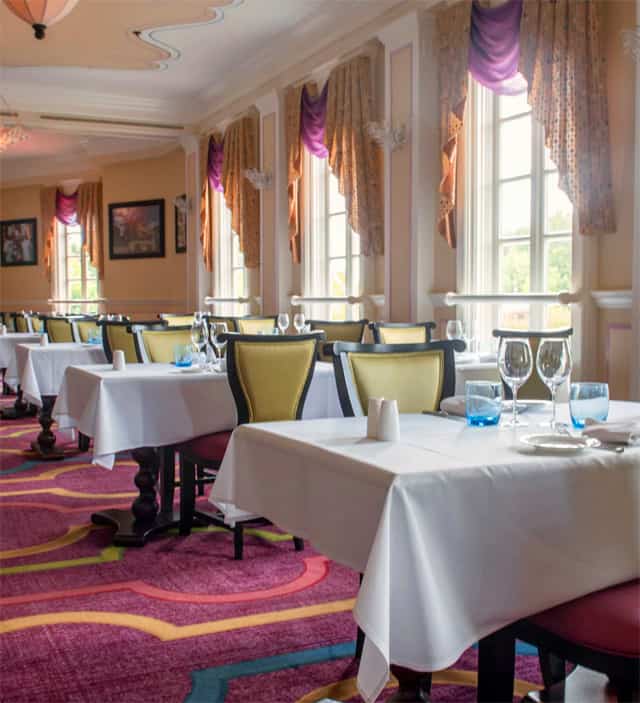 Monsignor Paul's is a signature restaurant located on the 2nd floor of the France Pavilion. Dining here, your senses will be delighted in the finest French Cuisine. The décor features a classic French architecture with bright colors and a whimsical design.
When we dined here, we loved looking out the window to the France Pavilion. Being a signature restaurant, Monsignor Paul can be pricey so for us it's reserved for special occasions.
Les Vins Des Chefs de France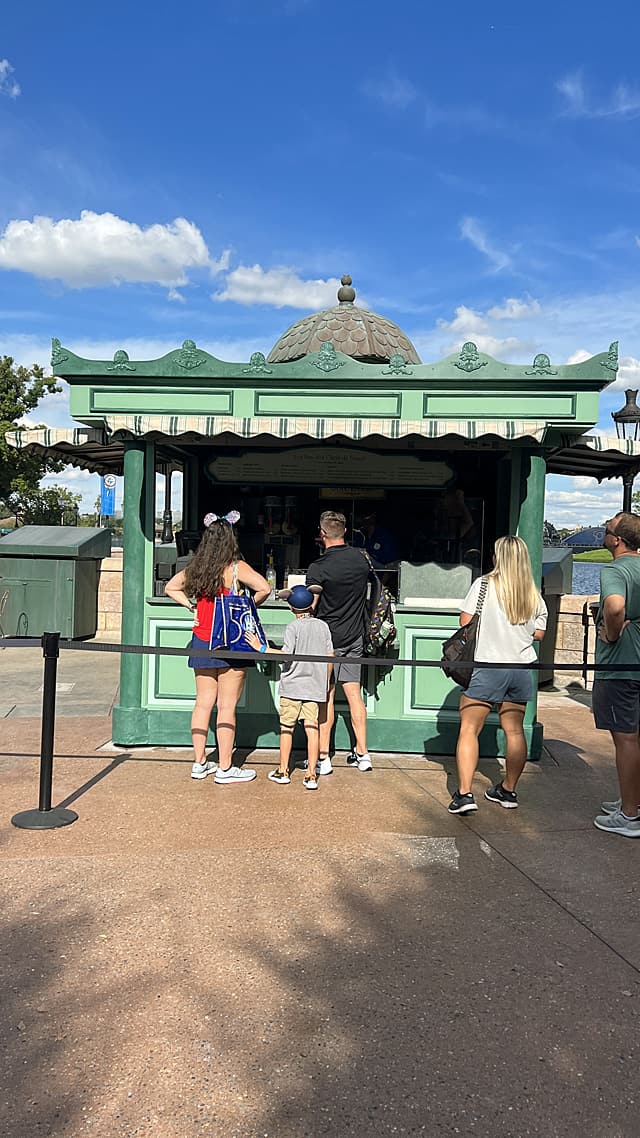 Check out Les Vins Des Chefs de France kiosk that serves adult beverages. At this kiosk, you'll find the popular Grand Marnier Orange Slush.
La Crêperie de Paris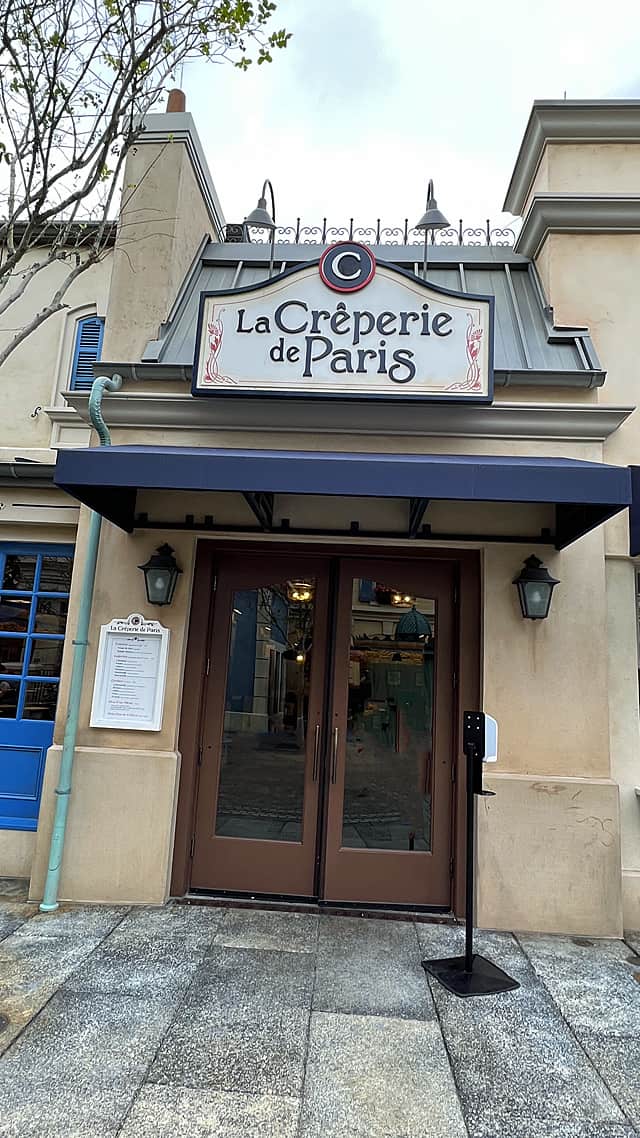 La Crêperie de Paris is a quick service restaurant that opened on October 1, 2021. La Crêperie de Paris' menu will feature sweet crepes, savory buckwheat galettes, and French Hard Cider. This is located in the France Pavilion expansion. In addition, look for Crepes A Emporter to enjoy crepes in a table service restaurant.
Attractions
After feasting on French cuisine, let's check out Attractions at EPCOT'S France Pavilion.
Impressions de France Film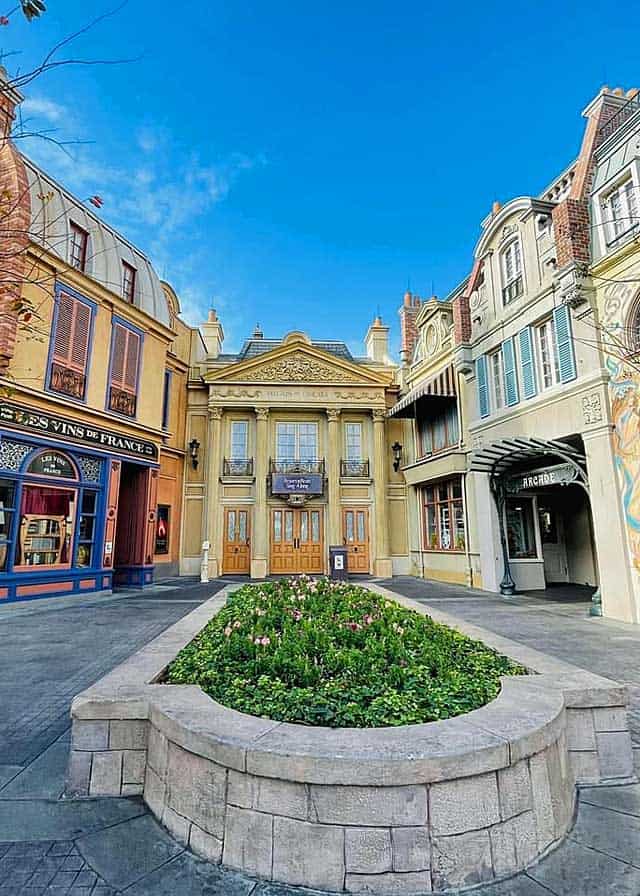 The Impressions de France film is shown throughout the day in the Palais du Cinema. We love coming here to give our feet a rest in the afternoon and cool off. This 18-minute film depicts the various regions of France.
Sit back and relax as you're transformed to not only the French countryside but also the Palace of Versailles and many more sites! The French music played with the film also contributes to the feeling of being there.
Tales as Old as Time Exhibit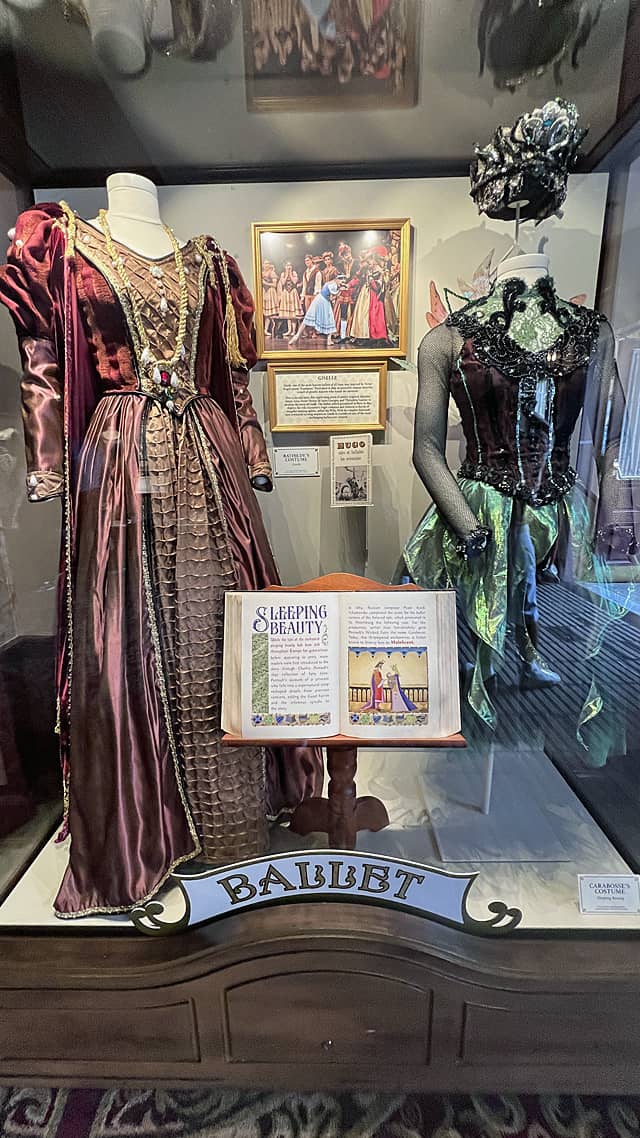 Also, check out to the the Tales as Old as Time: French Storytelling on Stage and Screen display before entering the theater. It consists of six glass displays featuring French arts including French theater, literature, movies, ballet, and opera.
See how these styles influenced Disney classics like Sleeping Beauty, Cinderella and Beauty and the Beast.
Beauty and the Beast Sing Along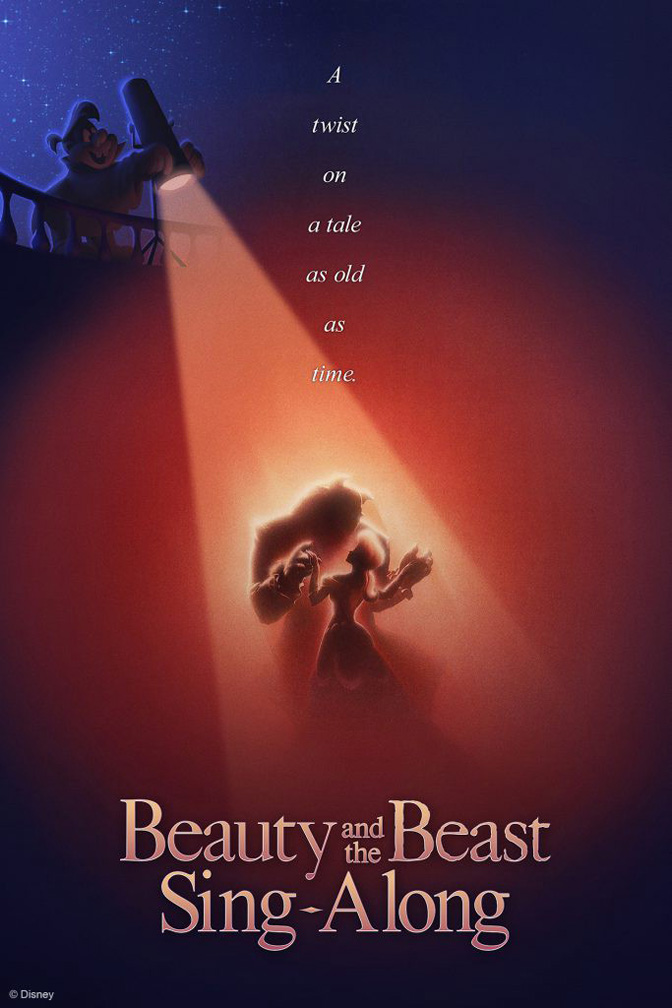 Fun for all ages, this 15-minute film features songs from the classic animated Beauty and the Beast film. Angela Lansbury, as Mrs. Potts, narrates the film as guests sing-along to recreate Beauty and the Beast.
Remy's Ratatouille Adventure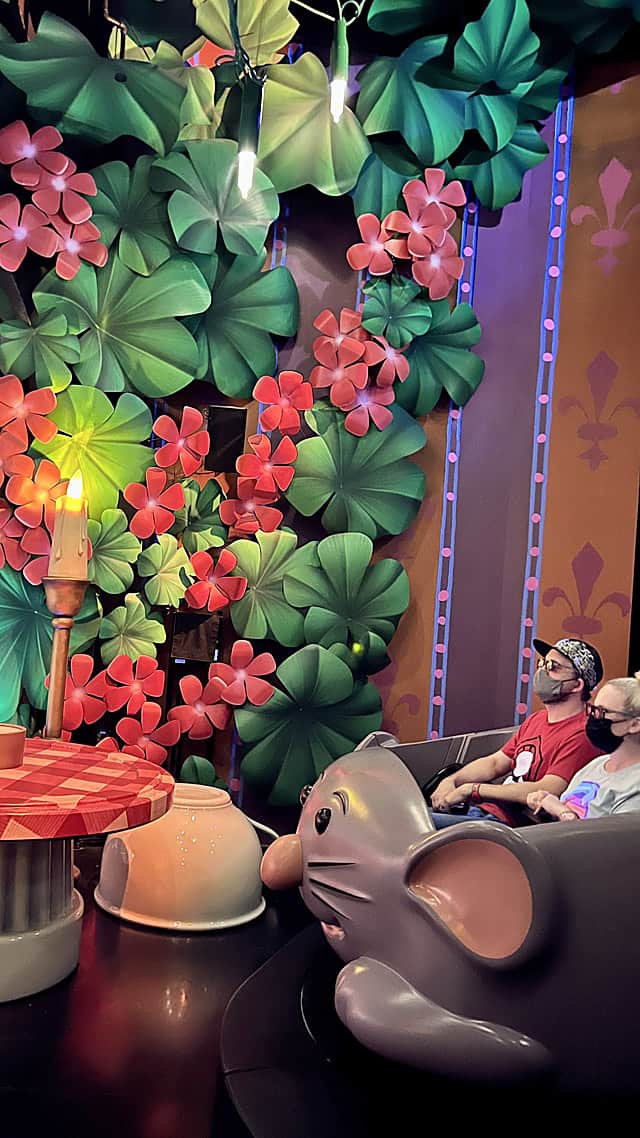 Guests have been enjoying a similar ride in Disneyland Paris, and beginning on October 1, 2021, guests at Disney World will be able to ride Remy's Ratatouille Adventure in the France Pavilion. I'm a huge fan of the trackless rides and can't wait to experience this one! Note: There are no height requirements for this ride.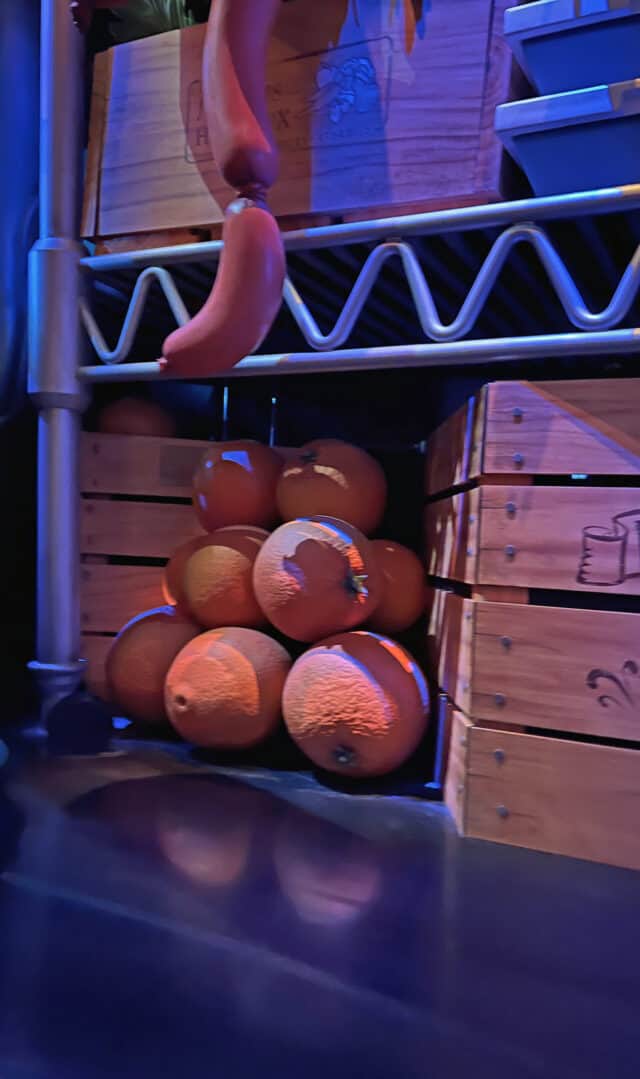 Guests feel like they've shrunk to Chef Remy size and scurry through Gusteau's famous restaurant on a wild adventure for the entire family.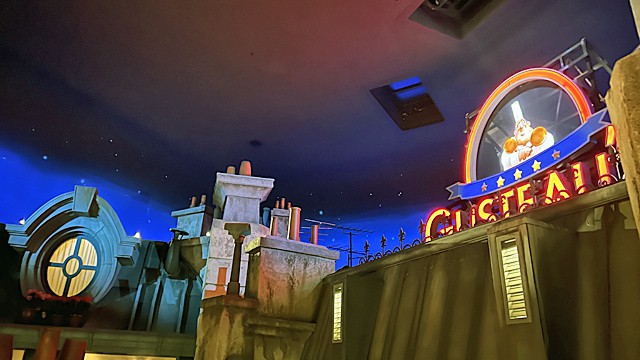 On this attraction, Chef Skinner chases guests through Gusteau's Parisian restaurant on oversized mouse cars. Recently, Disney opened a new section located behind the current France Pavilion. This newly opened expansion will house Remy's Ratatouille Adventure. Check out the sneak peek attraction video here.
KIDCOT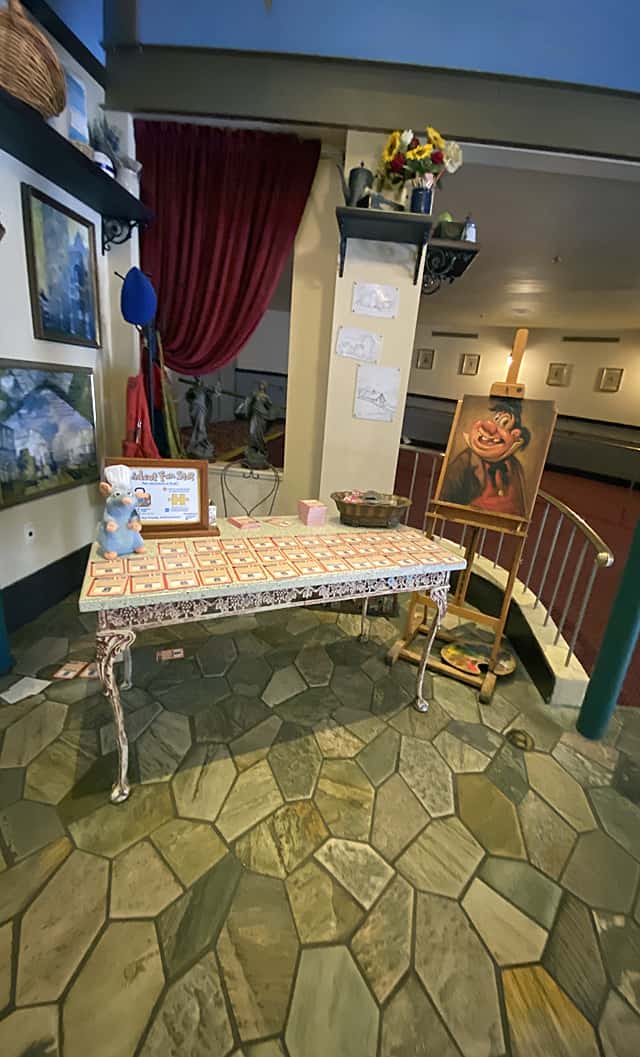 While shopping at Souvenirs de France, be sure to look for the KIDCOT area. Kids participate in a fun experience collecting activity cards at each country throughout World Showcase!
Pick up a memorable memento with facts and activities featuring the culture and traditions of each country.
Characters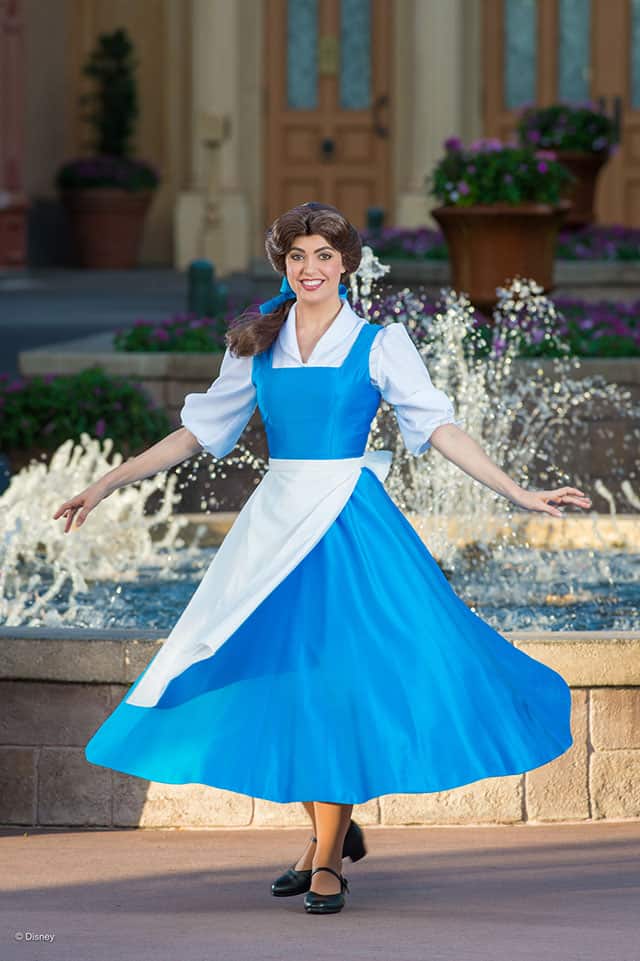 Look for Belle and Aurora in France. They rotate waterfront across from Chefs de France.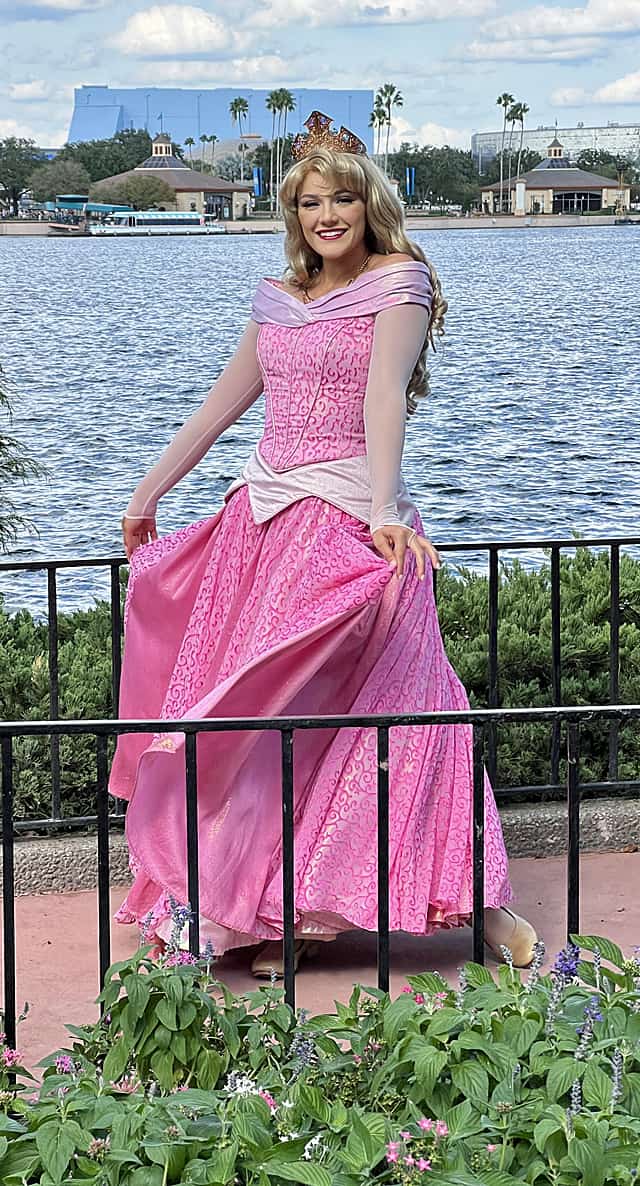 Shopping
After experiencing the quaint charm and French cuisine, it's time to do some shopping! Whether you love authentic French perfume, wine, and clothing or are looking for Disney-themed items featuring the France Pavilion, there's something for everyone here.
Note that you'll see an archway with the word "Arcade" above it. Arcade in French translates to "bridge."
La Maison du Vin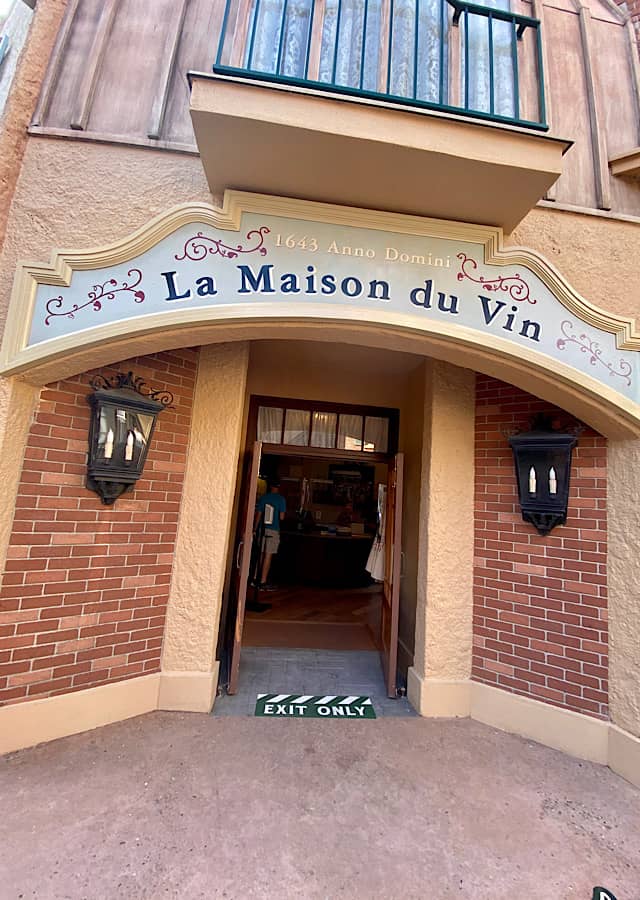 At La Maison du Vin, you'll find Maxim's de Paris fine chocolates, cookies, Marat D'Avignon kitchen linens, E. Barret and Company soaps, and Emile Henry cookware. Wine and champagne can be purchased by the glass and by the bottle.
Les Vins de France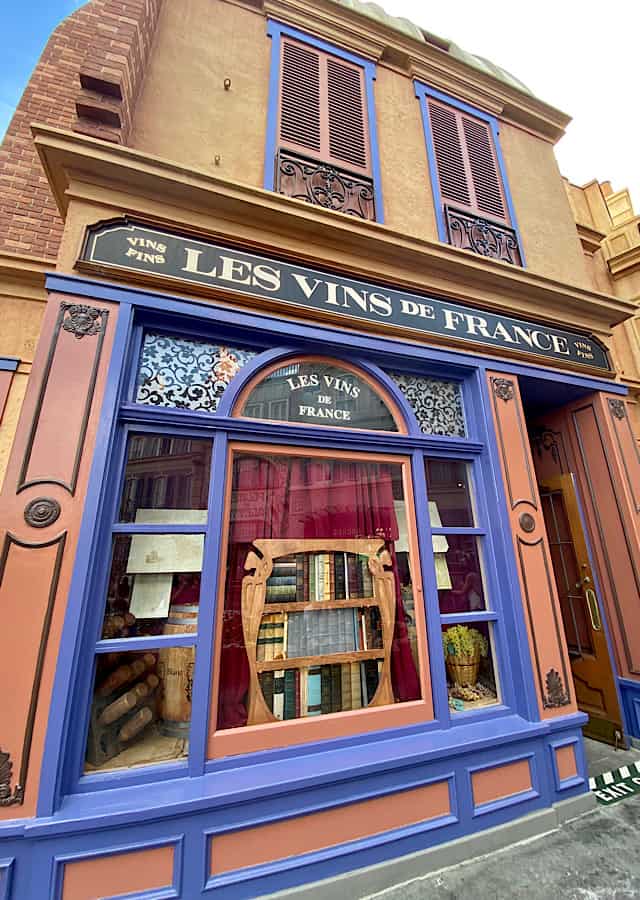 In this charming store, you'll feel like you've stepped into a wine cellar. Here, guest can purchase wine by the glass or bottle.
Souvenirs de France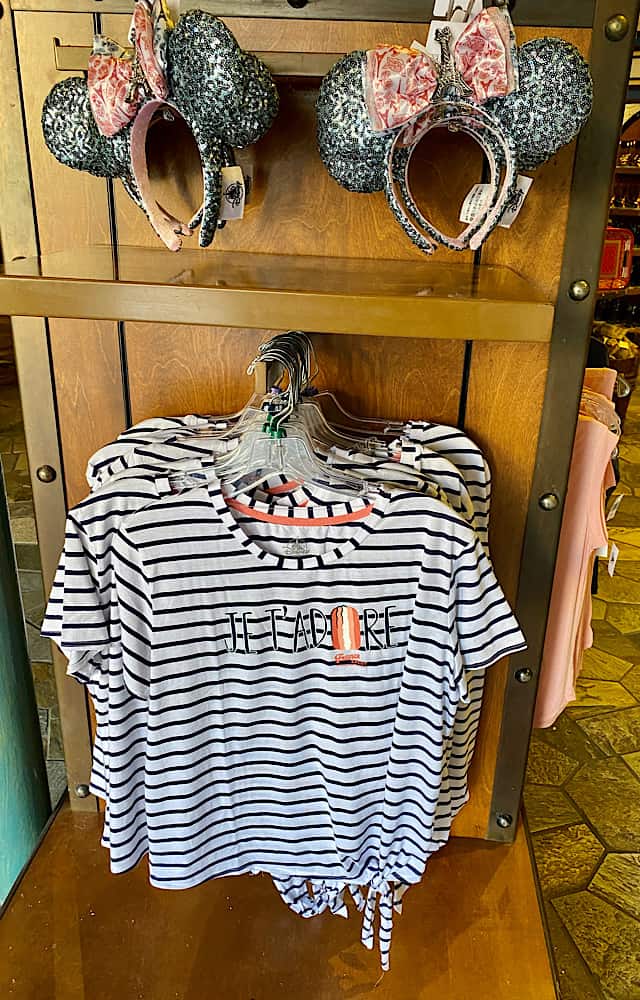 As the name suggests, shoppers at Souvenirs de France find typical French clothing and accessories. Souvenirs de France is located in front of Les Halles Boulangerie-Patisserie, which is the largest shop at the France Pavilion.
Check out all of the World Showcase ears available here.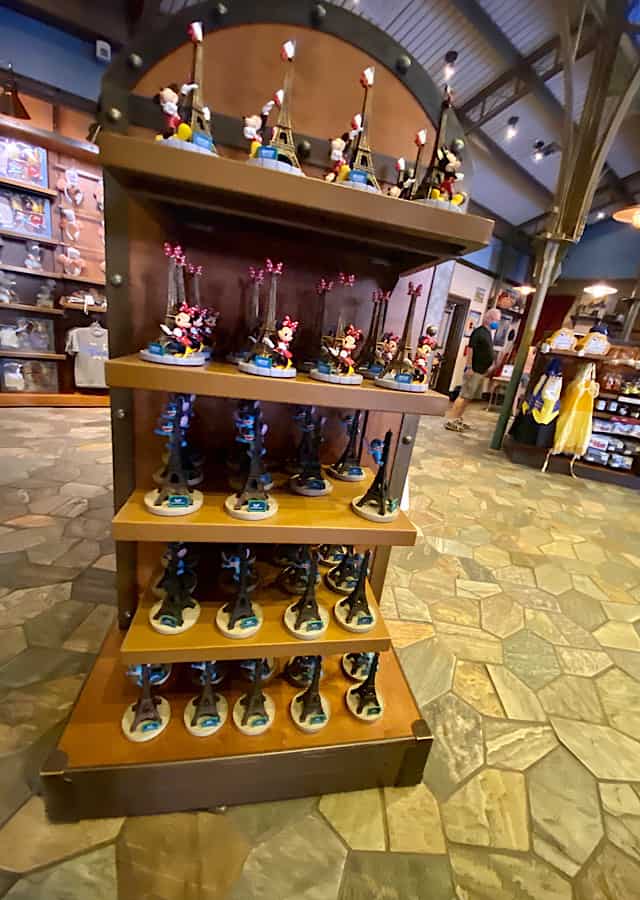 So many fun and unique French items can be purchased here including Eiffel Tower souvenirs and clothing. Also, look for classic berets as well as Disney-themed France merchandise. We love the addition of Remy merchandise.
La Signature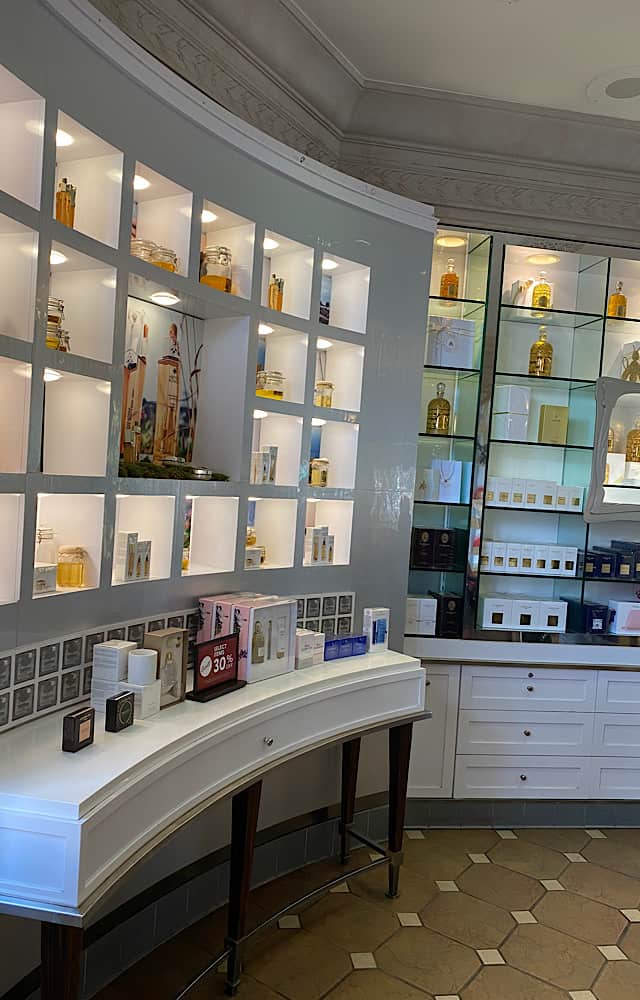 Choose from over 70 different French fragrances at La Signature. When I walked in, it felt like I was in an upscale boutique rather than at a theme park. My first thought was I better be careful with my backpack.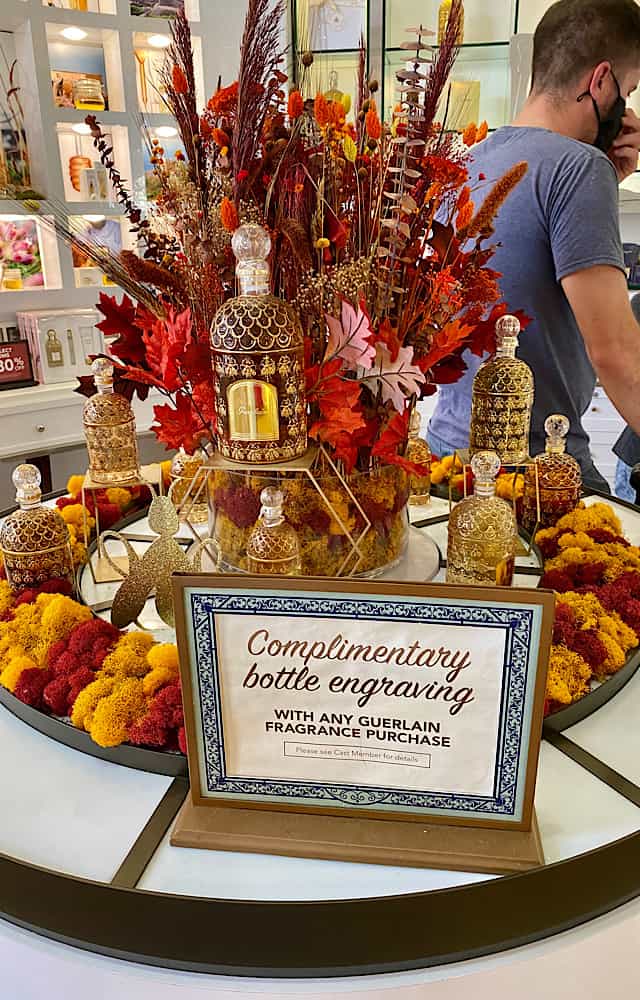 Check out this lavish display above. Free bottle engraving is available. This is definitely not something I've experienced but it looks so beautiful.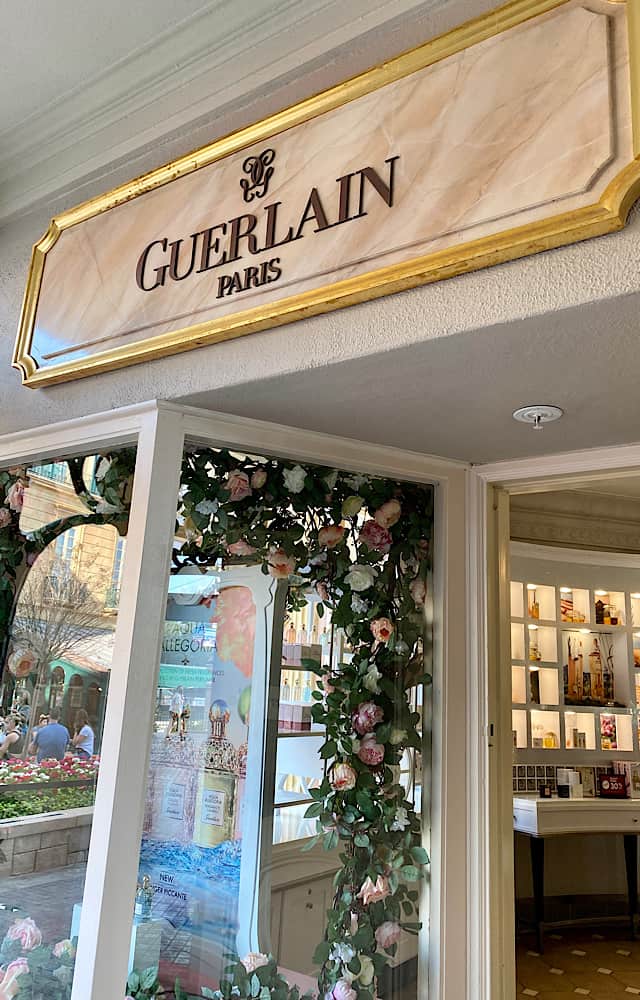 Also, from a nearby entrance, shoppers will find a variety Guerlain makeup and perfume for sale. Before the pandemic, you could also get a makeover here.
L'Esprit de la Provence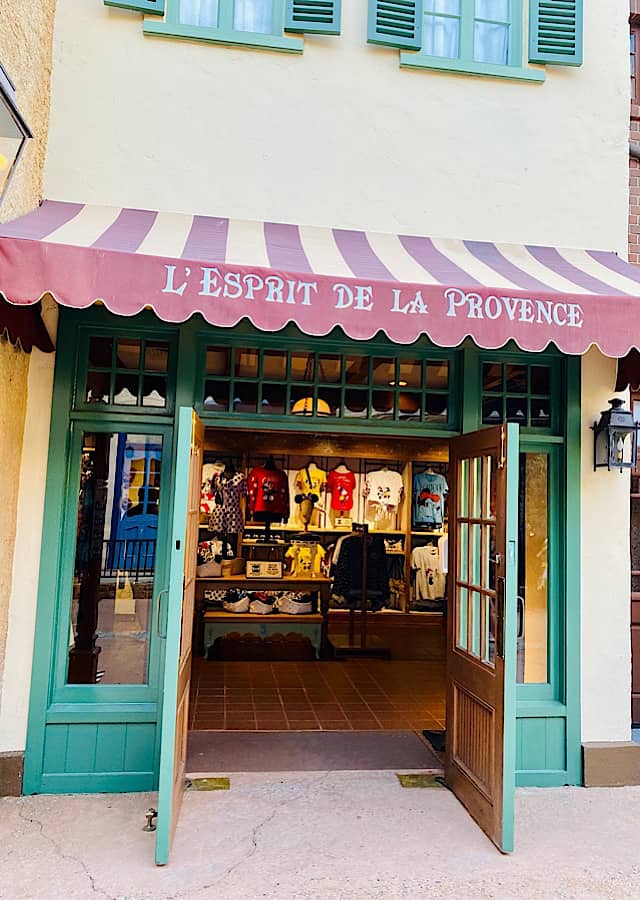 When doing research for this post, I discovered this charming store tucked away in the France Pavilion. They have the most adorable French-themed Disney gear!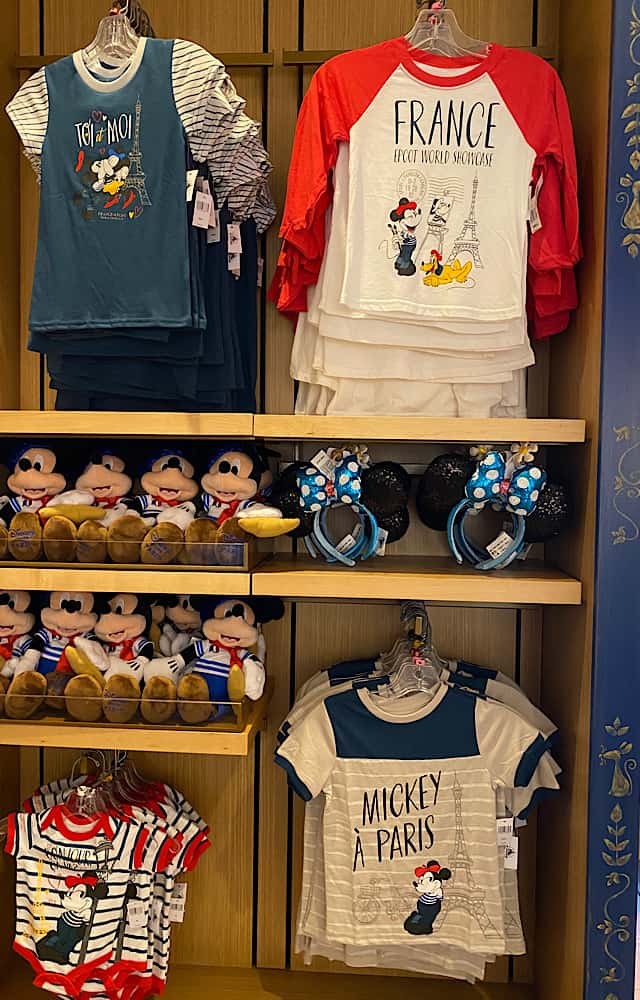 Plume et Palette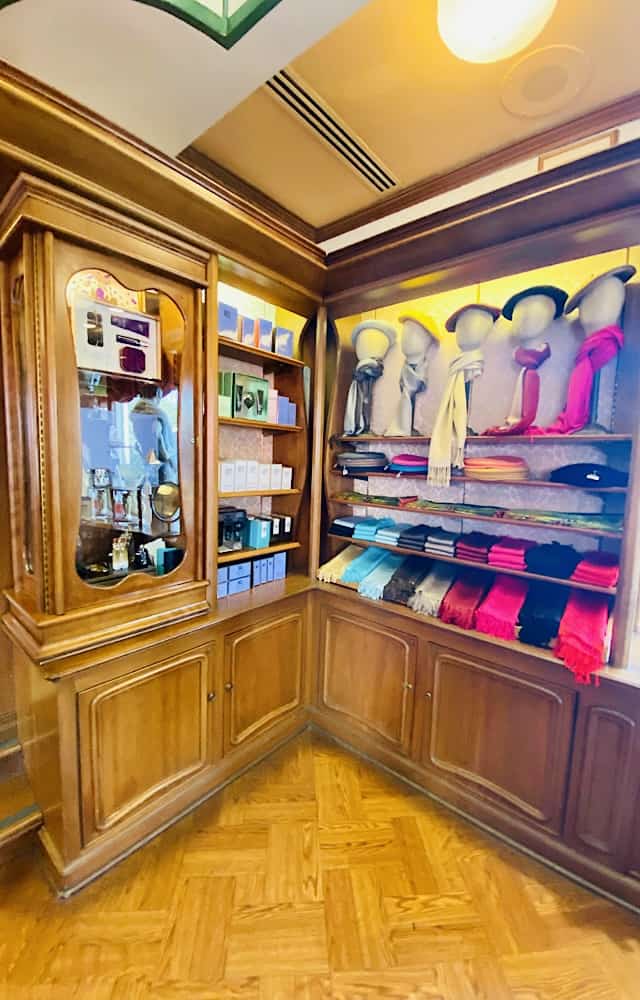 Step into another designer shop for French bags and fragrances from Le Tanneur, Dior, Kenzo, Thierry Mugler, Givenchy and more.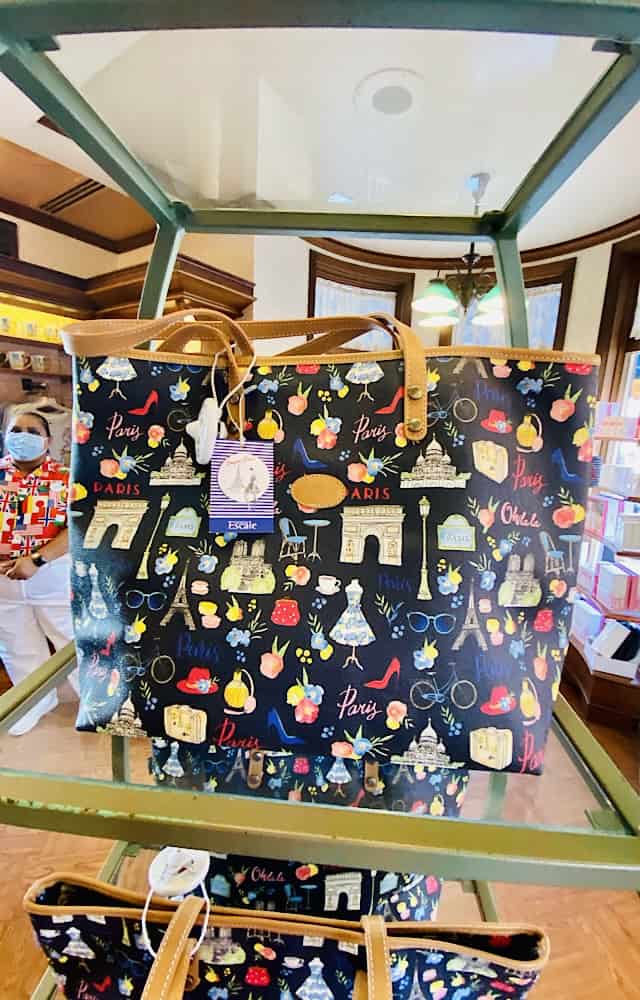 Final Thoughts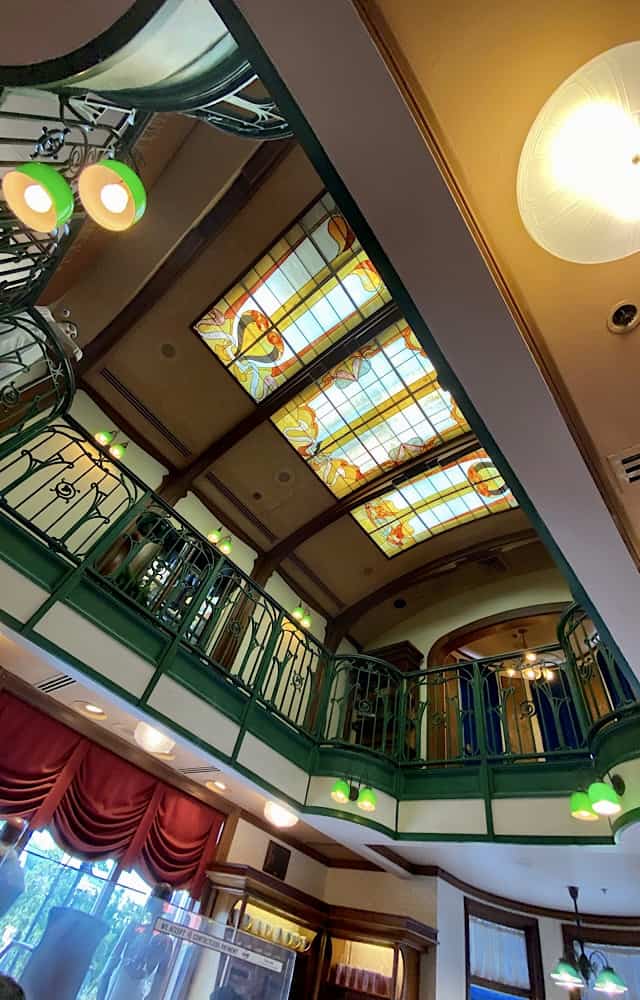 Many of the shops and dining areas open up to one another so if you start browsing and just keep going, you'll eventually see it all. We love the feel of leaving a theme park and entering a tiny piece of France. The best part of each World Showcase Pavilion, including France, is the meticulous attention to detail in so many spaces.
World Showcase Pavilion Guides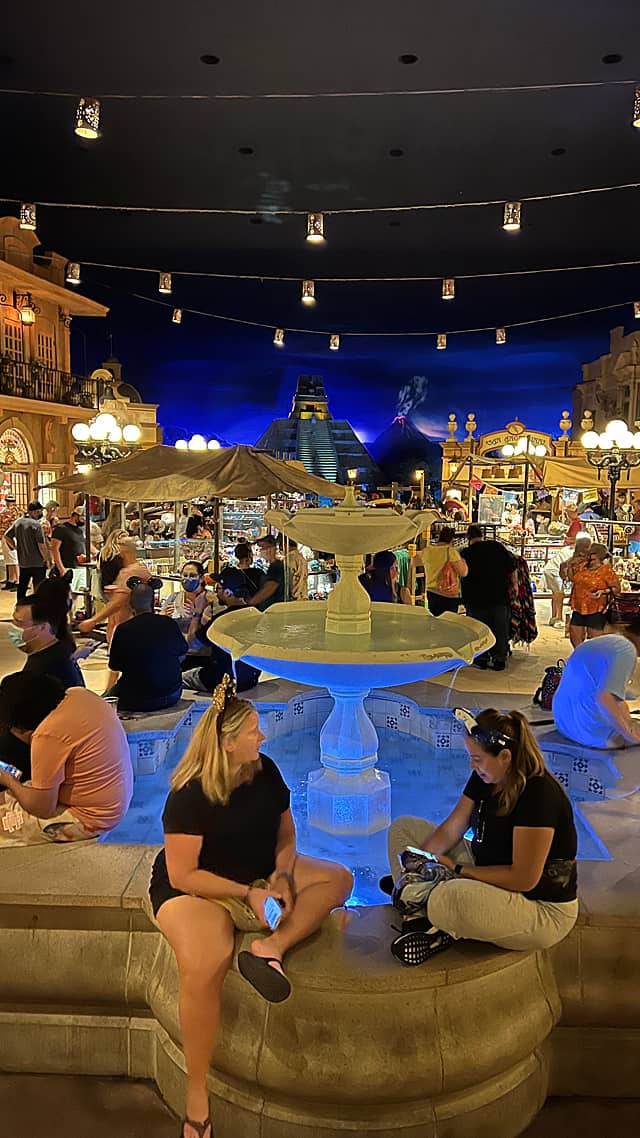 I hope our World Showcase Pavilion Guides spark a desire to explore each one! Check out our other guides below by clicking on the name.
What is your favorite thing about the France Pavilion? What are you looking forward to doing here on your next visit? Please share your thoughts below or on our KtP Facebook group.