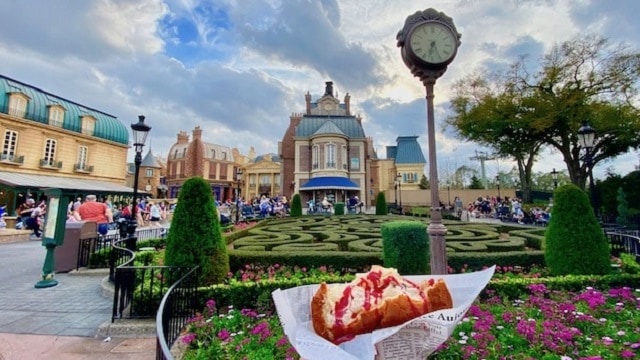 Do you think the warm weather in Central Florida will have you craving ice cream on your Walt Disney World Vacation? Here's how L'Artisan des Glaces stacks up.
Epcot's France
Epcot's World Showcase gives guests a taste of French culture and cuisine in the France Pavilion. For example, you can find fine a fine dining experience in the middle of the theme park at Chefs de France.
You can also find pastries, soups, and sandwiches at the very popular Les Halles Boulangerie-Patisserie. But if you are craving a cool, sweet treat, located towards the back of the pavilion is L'Artisan des Glaces, the French ice cream shop.
L'Artisan des Glaces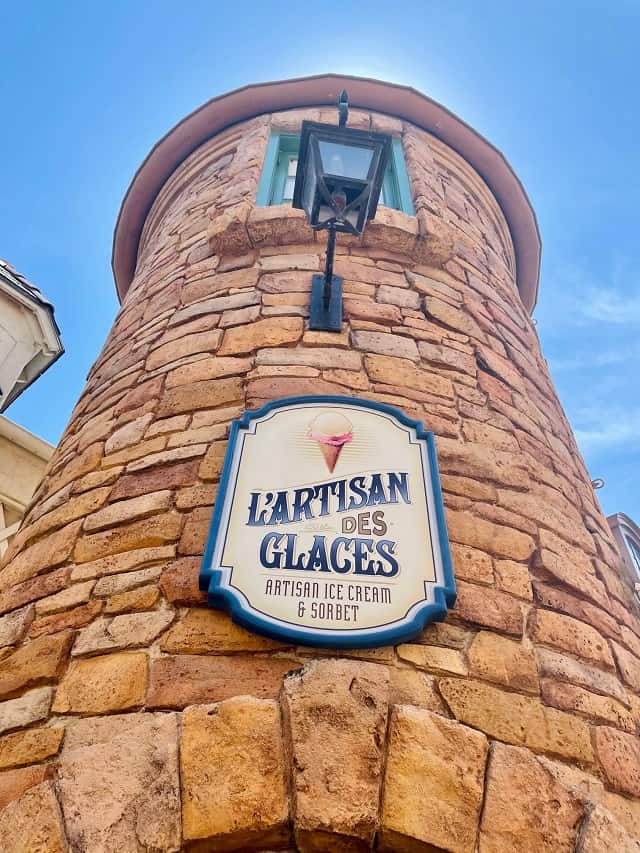 The English translation of L'Artisan des Glaces is "the ice cream maker." This is appropriate as the ice cream here is house made. If ice cream is what you crave, you can find a delicious selection here.
Finding it is easy. You simply need to walk past Chefs de France, and you will find it in the corner. After that, you will find it wedged between Monsieur Paul and Les Halles Boulangerie-Patisserie.
It is also convenient to Impressions de France. You can enjoy a treat after you take in the show or while you wait for it to begin.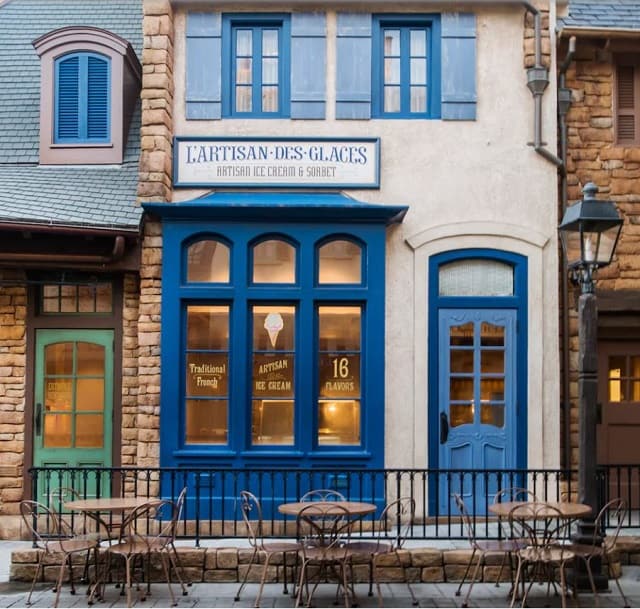 Mobile ordering is not available here, so you will need to wait in line. Keep in mind that currently the shop does not open until Noon and remains open until 9 PM. So, if you want to try it, plan accordingly.
There is no seating inside of L'Artisan des Glaces, so you will need to take your treat to go. You may be able to find a bench to enjoy it on. If there are none available, you can scoot next door to Morocco where a new relaxation station has opened.
The Ice Cream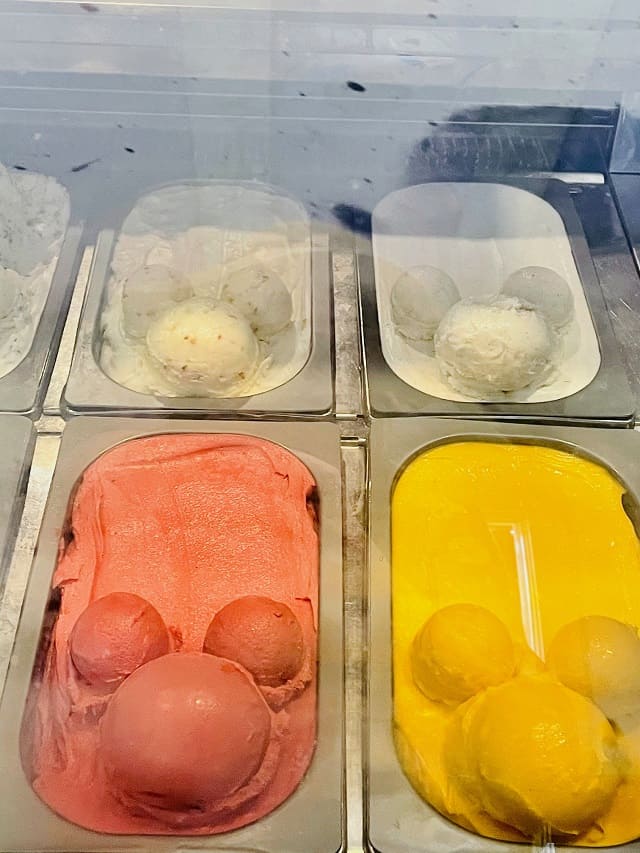 I (Katie P, not to be confused with KtP) am a huge fan of frozen desserts, particular Disney frozen desserts. Sometimes knowing which ones to eat can be overwhelming.
To combat overwhelm, I tend to gauge my liking for everything frozen with a simple question. Would I give up a chance to eat DOLE Whip to have this instead?
I will say in this case, I would happily skip the Epcot festival DOLE Whip and get my pineapple fix another day. You tend to get more of it at Magic Kingdom or Animal Kingdom than you do at the Epcot festivals anyway.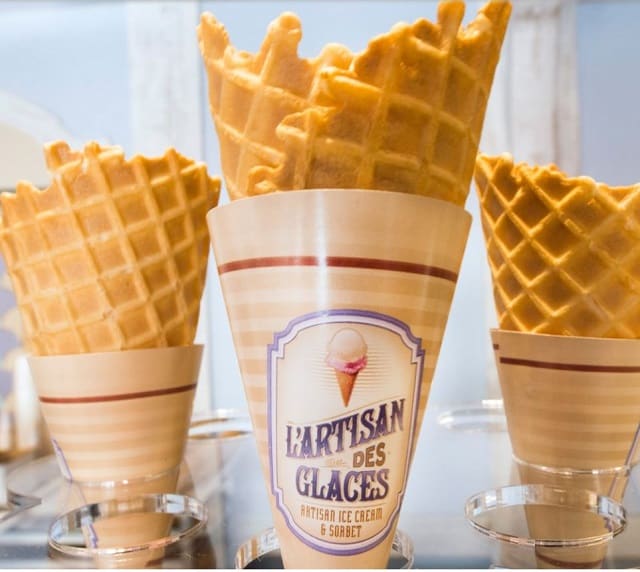 Also, this ice cream, which fans tout as being some of the best Disney has to offer, is, in fact, delicious. There is something special about house made ice creams and sorbets that cannot be matched by restaurants serving Edy's or Haagen Daaz.
The ice cream flavor selection is subject to change. So, you will need to check out the menu in person for full availability.
However, flavors that tend to appear on the menu include: vanilla ice cream, chocolate ice cream, candied peanuts with chocolate peanut fudge ice cream, caramelized pecan ice cream, cinnamon caramel apple ice cream, coconut-white chocolate ice cream, coffee ice cream, caramel fleur de sel ice cream, yogurt & blueberry ice cream, mint-chocolate ice cream, mango sorbet, raspberry sorbet, strawberry sorbet, and piña colada sorbet.
What you do with the flavors is up to you! You can enjoy them in a bowl or on a cone. Or, you can even jazz them up with toppings such as raspberry or chocolate sauce.
If you are craving something fancier, you can have ice cream on a macaroon or a baguette or in a house made waffle bowl. I tried two of the beyond the basics dishes on my most recent jaunt.
Coupe du Dimanche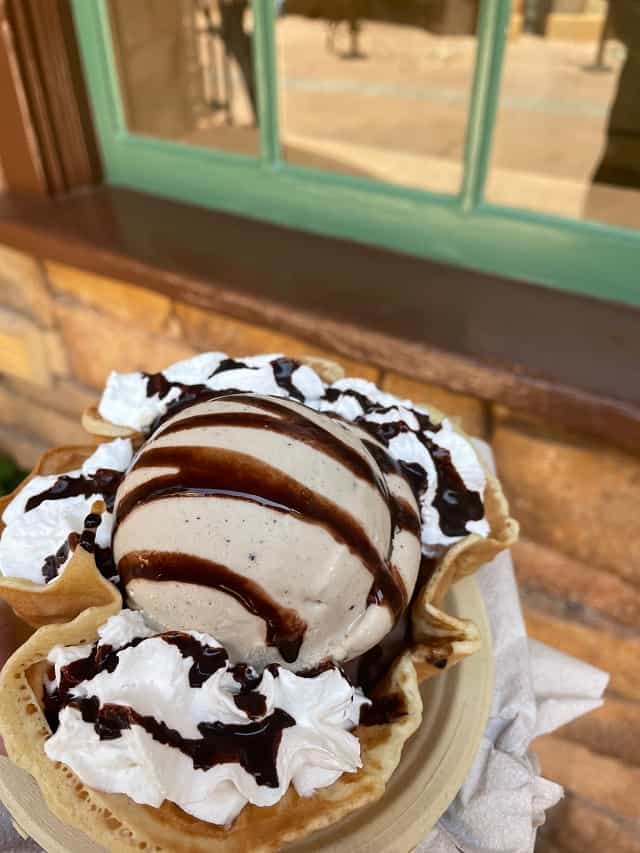 One dish up for consideration is the Coupe du Dimanche. The English translation for this term is "Sunday's cup." It is basically a delicious ice cream sundae.
Guests can select 2 scoops of ice cream and a sauce to be served in a waffle bowl accompanied by clouds of whipped cream. It is up to you whether your two scoops are the same flavor or a pair of flavors.
My partner in dining crime ordered this dish with coffee ice cream and chocolate sauce. It was delicious and satisfying. The bowl seemed nice and fresh as well.
Croque Glacé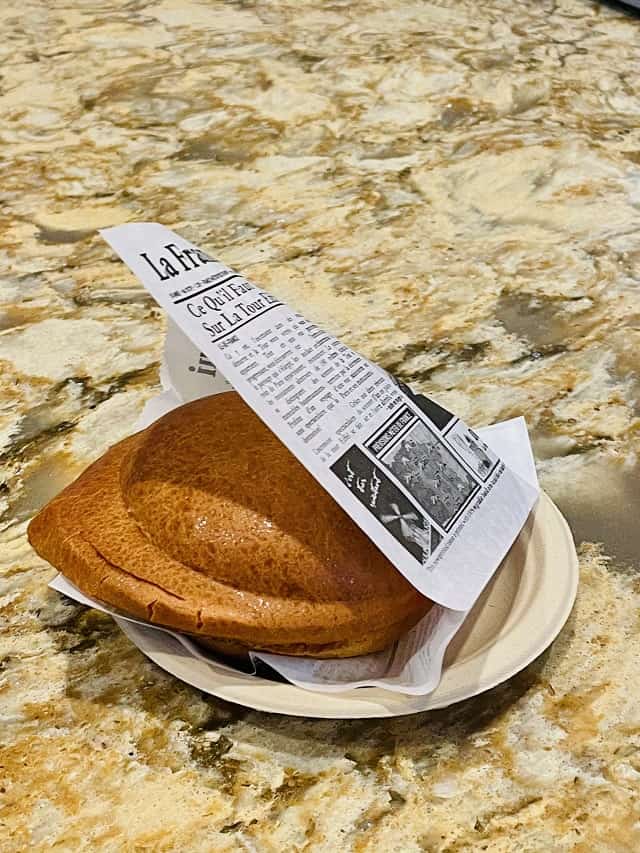 The Croque Glace is an interestingly unique combination of food. To create it, the Cast Members take a scoop of cold ice cream covered with your choice of sauce, place into the center of homemade brioche, and heat press it. It is a literal ice cream sandwich.
That's right. Disney has taken ice cream and put it inside bread. And, it's not just any bread; it's brioche baked over at Les Halles Boulangerie-Patisserie.
The treat is interesting because it is both warm and cold. Yet, the ice cream somehow magically refrains from melting all over the place right away and creates a nice solid, yet soft center.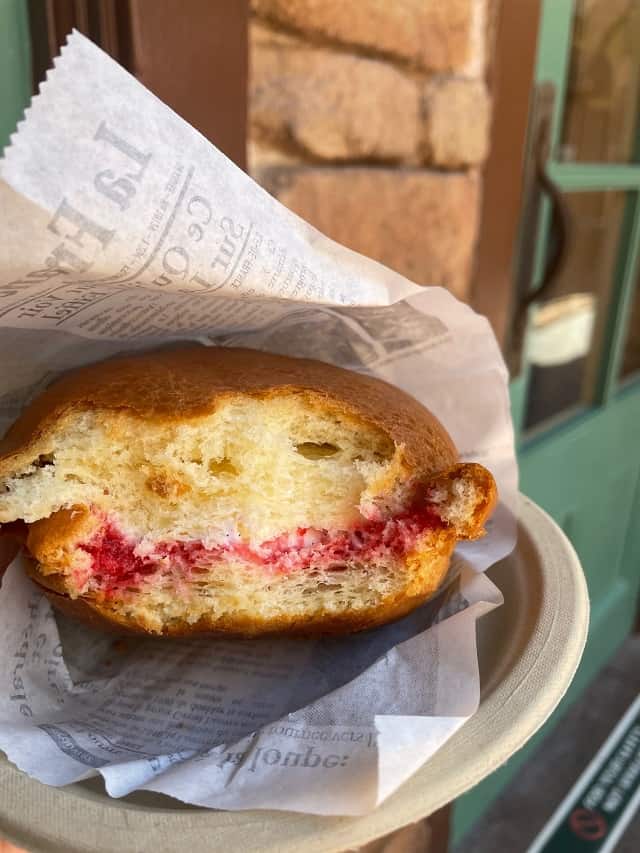 Another interesting thing about the dish is that you can get it in so many combinations between 16 ice cream flavors and all of the various sauces. The possibilities are almost daunting. However, the Cast Members have excellent suggestions if you ask for them.
I tried classic vanilla with raspberry sauce for my first tango with the croque glace. The bread was fresh, and the ice cream was perfectly creamy and just soft enough to enjoy.
The portion size is very large. I could have easily shared this and could barely finish it.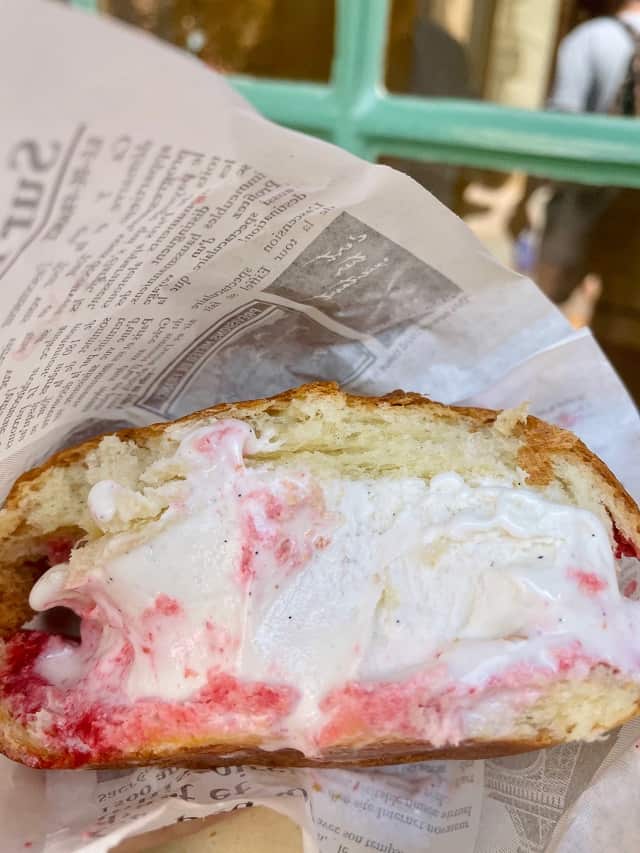 It was interesting and enjoyable. However, if I tried it again, I think I would get some sort of chocolate combination for a greater contrast with the bread.
I am also not sure I would choose it over a plain dish of sorbet because they are so divine here. However, it was definitely worth trying at least once if you are up for something different. In fact, it made Christina's list of Bucket List Worthy Snacks in 2020.
Impressions de France: Ice Cream Edition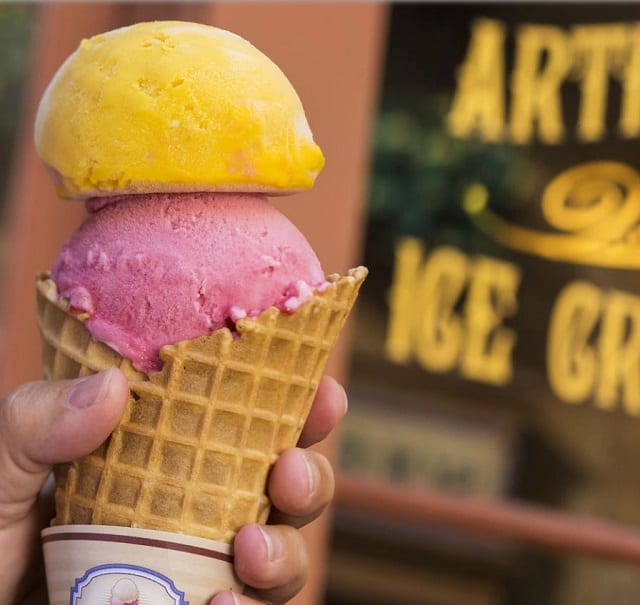 Overall, I truly enjoy L'Artisan des Glaces. It is definitely not overrated in terms of flavor.
It is also a relatively good value compared to many Disney treats. Many of the menu items ring in at under $5.
Have you had a chance to visit L'Artisan des Glaces? Tell us about it in the comments below or on our Facebook page. Or keep the conversation going and share them with us in our crew, too!