This holiday season Disney World supports central Florida charities, including KtP favorite Give Kids the World. Here's how to helpGive Kids the World by looking at Christmas lights with the Night of a Million Lights!
Disney World's Display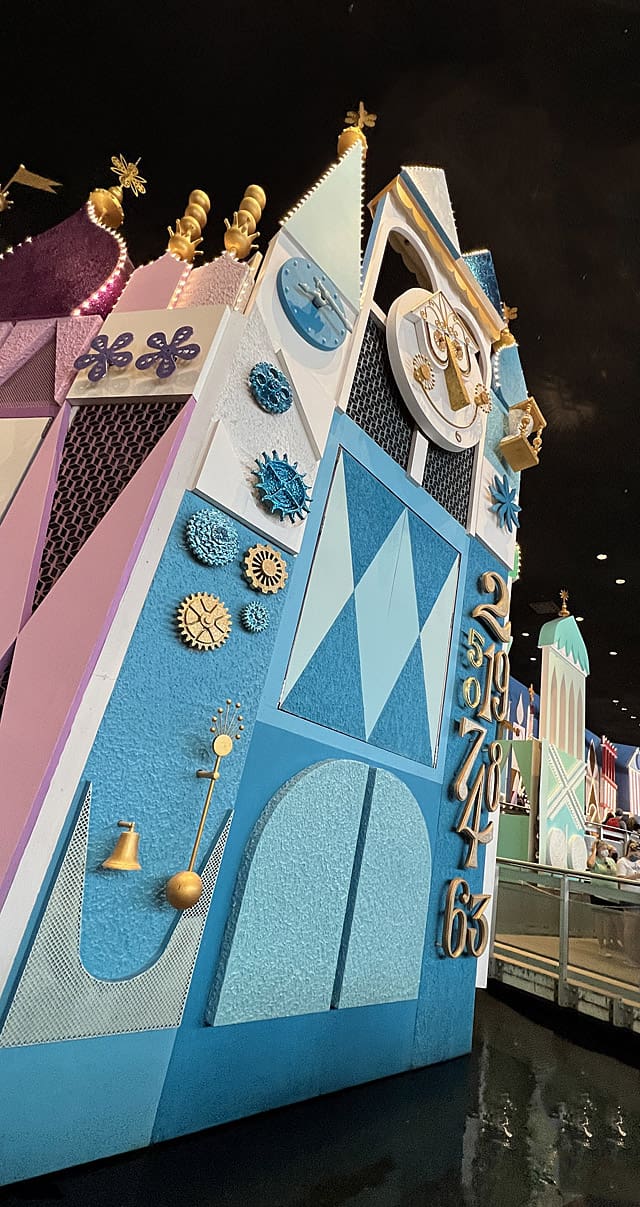 To celebrate the season, Disney will once again help light up Give Kids The World Village. This year, Disney's Holiday Services team assisted in decorating the village by paying tribute to a beloved attraction that celebrates cultures all across the globe: "it's a small world."
Give Kids The World Village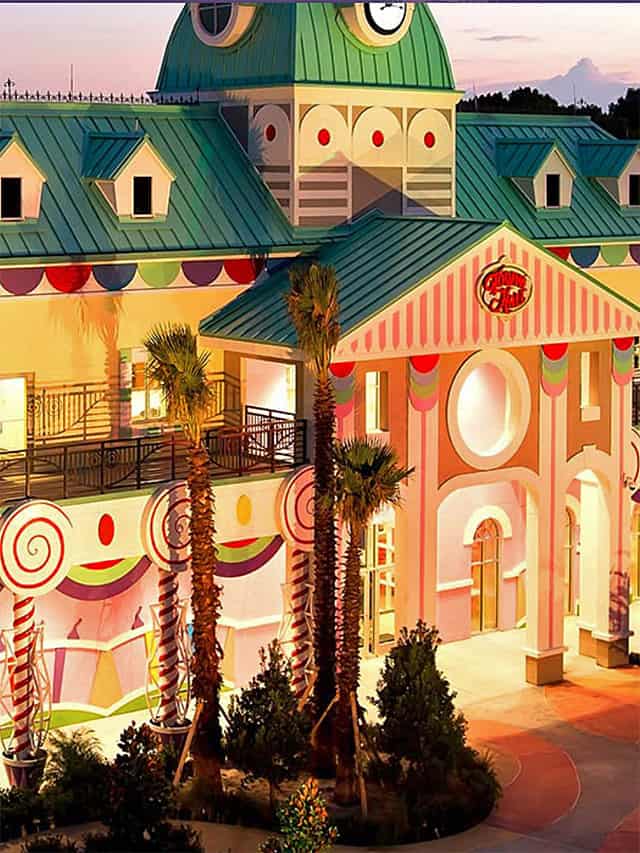 After temporarily closing last year, Give Kids The World Village reopened in January 2021. In case you're not familiar with Give Kids the World Village, it's an 89 acre non-profit resort in Central Florida. The resort provides week-long, cost-free wish vacations to critically ill children and their families from around the world. Also, check out a touching Give Kids the World Village story HERE.
When wish granting organizations, like Make a Wish, receive a request from a critically ill child who wants to visit Disney World, Give Kids the World is the organization that provides these wishes.
"Give Kids The World Village is a special place for not only the children and families who visit, but also for our cast members," Tajiana Ancora-Brown, Director of External Affairs at Walt Disney World Resort, said.
"As one of the top nonprofits where our Disney VoluntEARS dedicate their time, it warms my heart to see so many of our cast continue to enthusiastically spread the magic of Disney throughout the Village this holiday season."
Wish Granting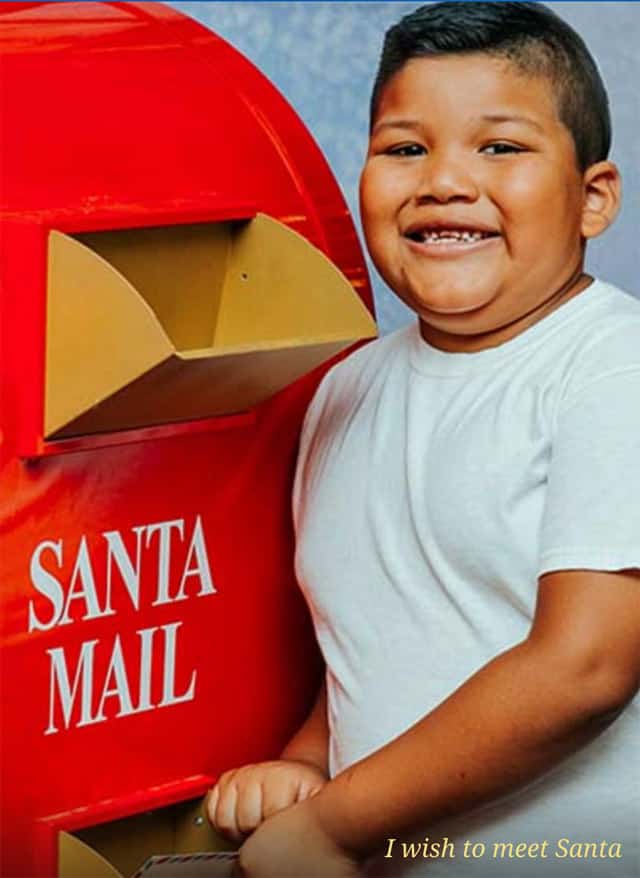 Give Kids The World Village is one of the recent Disney grant recipients and a crucial part of the Wish Granting efforts here at Walt Disney World Resort. It provides a place for Wish families to create priceless memories together. All event proceeds will help make magical wishes come true for critically ill children and their families from around the world.
To donate to the Make-A-Wish foundation, go HERE.
Night of a Million Lights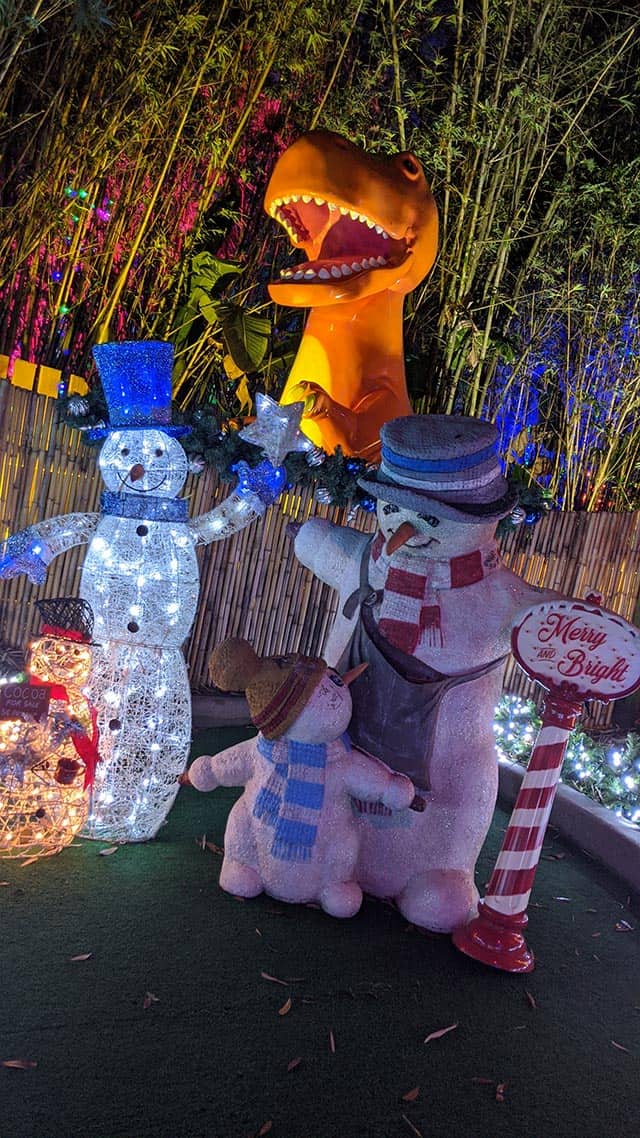 Night of a Million Lights transforms Give Kids The World's fun storybook village into a colorful winter wonderland. Guests immerse themselves in an elaborately decorated fairytale neighborhood. At Night of a Millions lights, guests will be treated to a 360-degree dancing lights show, explore a sparkling tree trail, and view larger-than-life holiday displays. Check out last year's very first Night of a Million Lights HERE.
To commemorate the evening, take lots of photos, including picture at one-of-a-kind step-in frames and backdrops. At the holiday marketplace, children of all ages will be thrilled by visits by Santa. Last, but not least, your ticket includes a guided storytelling tour of 100 magnificently lit villas from the comfort of a tram.
Night of a Million Lights will run from 5:00 p.m. to 10:00 p.m. daily, with staggered entry times of 5-7 pm, 6-8 pm or 8-10 pm to prevent crowding.
Night of a Million Lights will once again offer guests an amazing holiday lights experience unlike any other place on earth. This year, an amazing dancing lights show, a tram tour with storytelling, a holiday marketplace; and a dazzling tree trail have been added to the event lineup. Purchase tickets HERE before they sell out!
Safety Protocols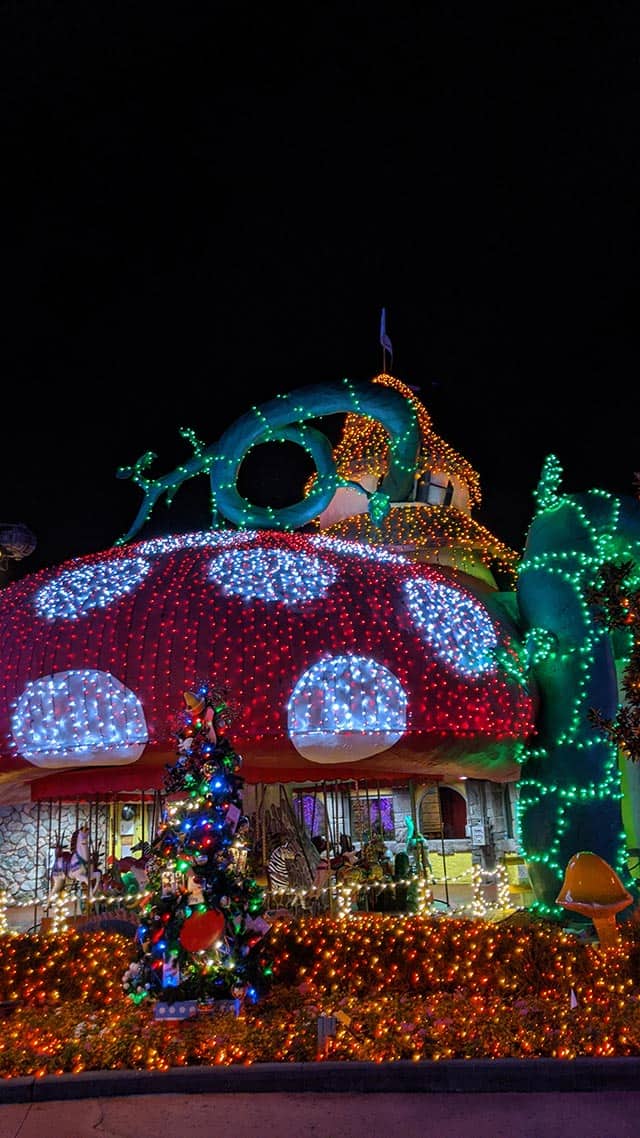 Guests will be required to follow all safety protocols and posted instructions established by Give Kids The World Village. These protocols have been created in accordance with the guidelines of the Centers for Disease Control and Prevention (CDC.)
Activities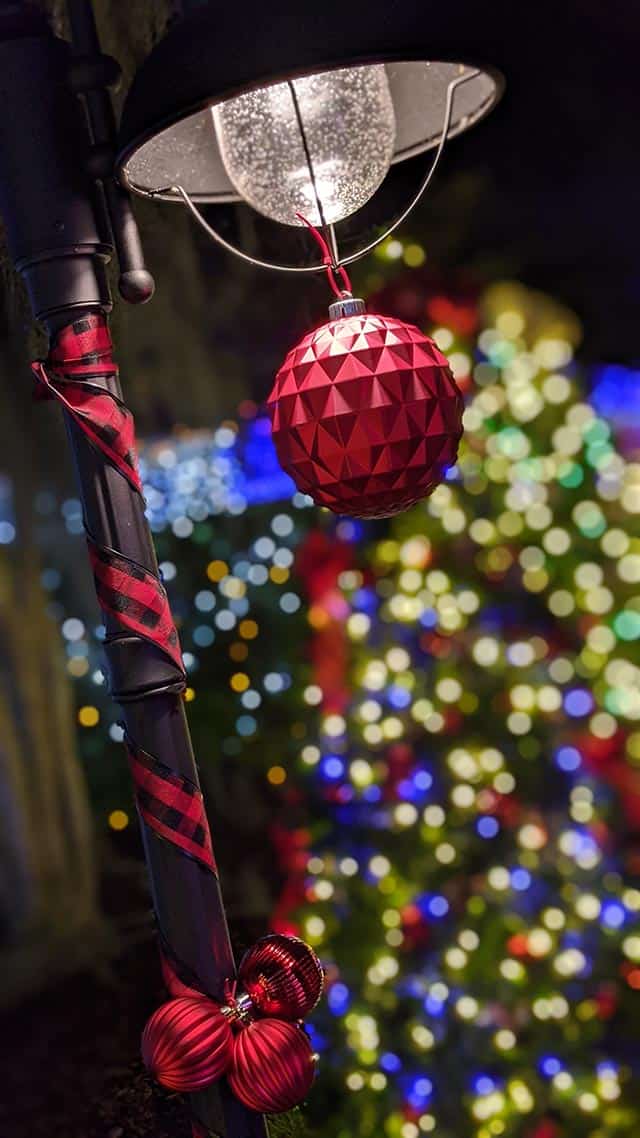 Guests will enjoy many fun activities at the Night of a Millions Lights event. These include strolling among millions of dazzling lights; a dancing light show; a tram tour of an exquisitely-decorated fairytale neighborhood, complete with storytelling; capture photos and video at unique photo spots.
A variety of unique add on experiences are also available, including dessert parties, private events and behind-the-scenes tours.
Treats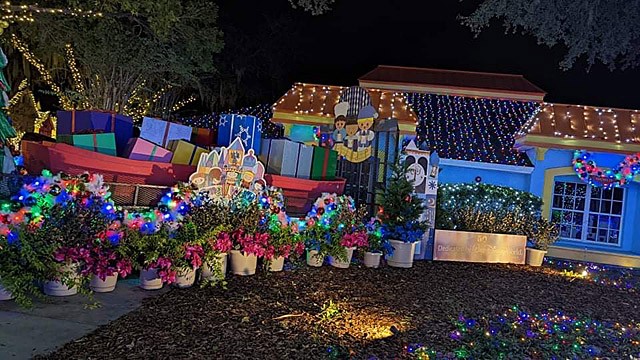 A variety of delicious food, snacks, treats and beverages will be available for purchase at the event. Due to this, no outside food or beverages are allowed.
The proceeds from all food and beverages sold at the event will support Give Kids The World in making lifelong dreams come true for critically ill children and their families.
KtP Writers and Crew Support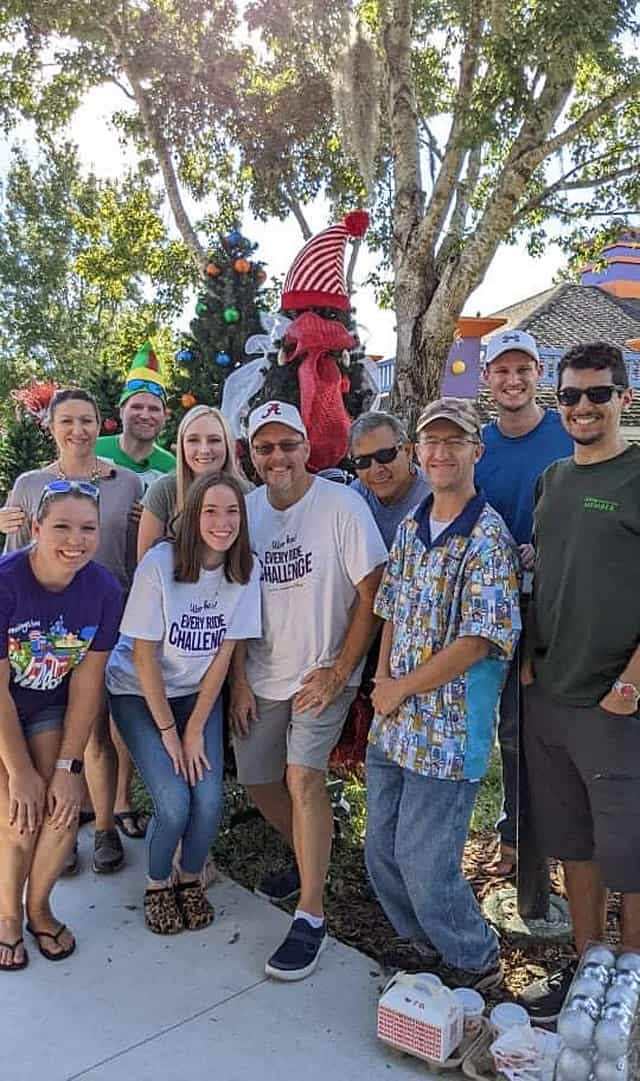 This year, KtP Writers and Crew, along with Kenny the Pirate and Streaming the Magic, pitched in and sponsored a tree at Give Kids The World.
Many people, including Kenny, did a wonderful job decorating the tree. Thank you so much to everyone who helped with this! Check out our tree below!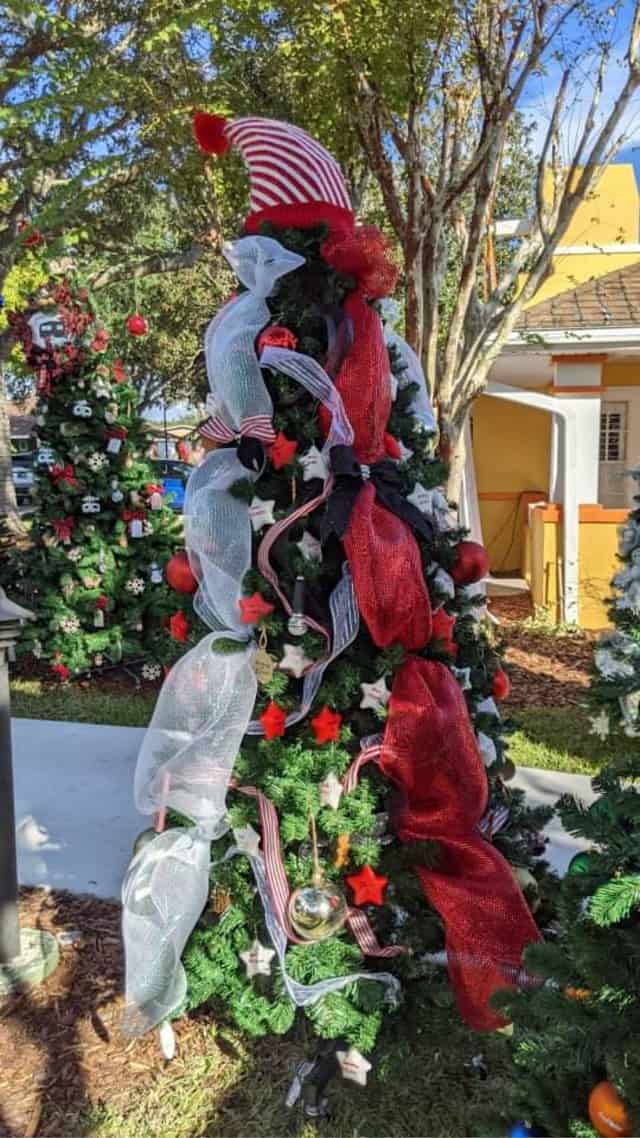 If you would like to help Give Kids The World, please consider starting a Facebook Fundraiser or by donating now. If you are interested in volunteering at the village, click here for more information.
Kenny the Pirate Ride Challenges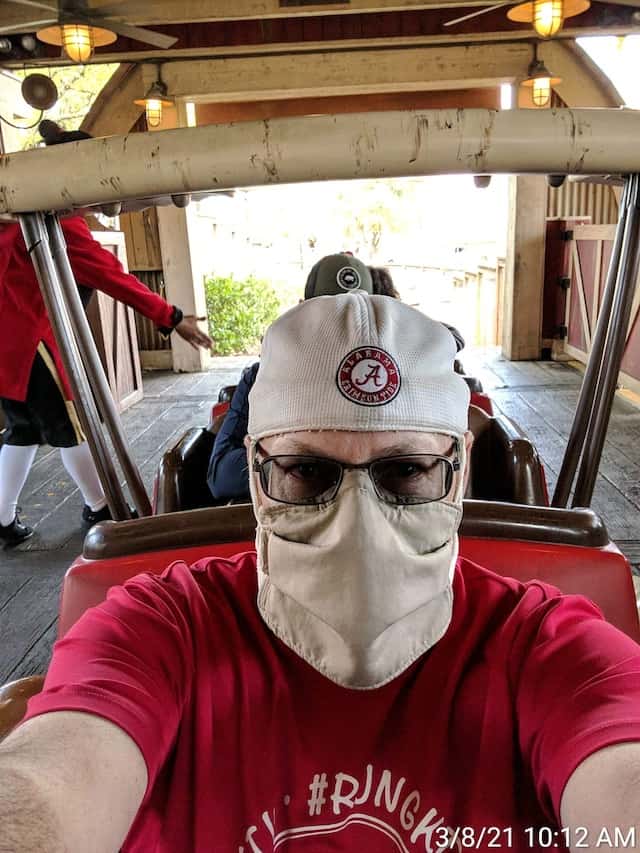 Kenny the Pirate has done many ride challenges as fundraisers to support Give Kids the World. He tracks the ride challenges on Twitter so be sure to follow him there. As a part of the Every Ride Challenge Team and our "Give Kids the Rides" efforts, we have raised more than $125,000 to grant wishes.
It is always a fun time to watch Kenny participate in these challenges, and it is so much more meaningful to know he is doing them to support a beautiful organization.
Disney Toy Drive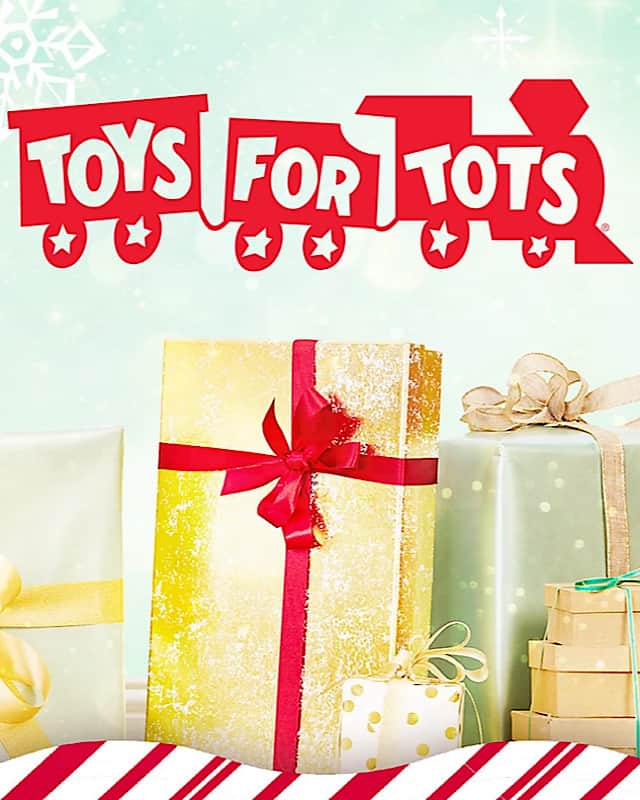 In addition to all the holiday fun at the Village, The Walt Disney Company also recently launched the Disney Ultimate Toy Drive. In the United States, they made a donation of $500,000 to Toys for Tots. This organization provides toys to children where it's needed most this holiday season. Cast members and guests can participate in the drive at Walt Disney World Resort by donating a toy online through shopDisney.com.
Also, guests can purchase a new, unwrapped toy in person at Marketplace Co-Op, Star Wars Galactic Outpost, World of Disney or the Welcome Center in Disney Springs. Visit Disney.Com/ToyDrive for more information.
If you're in the Orlando area this Christmas season, I (Susan) hope you'll visit Night of a Million Nights! You'll enjoy a fun evening experiencing stunning light shows and displays. In addition, this is a wonderful charity that helps so many children. It's a win-win!
This years Night of a Million Lights is the 2nd Annual event. Were you able to visit the first event? Do you plan to visit this season? Please share your thoughts below or on our KTP Facebook page.
Source: gktw.org