If you have ever wanted to wake up with a view of an African Savanna, complete with roaming wildlife outside your window, Disney's Animal Kingdom Lodge offers exactly that! Join me on a tour of the Disney Vacation Club savanna view studios. Do you hope to stay in one of these incredible rooms someday?
Disney's Animal Kingdom Lodge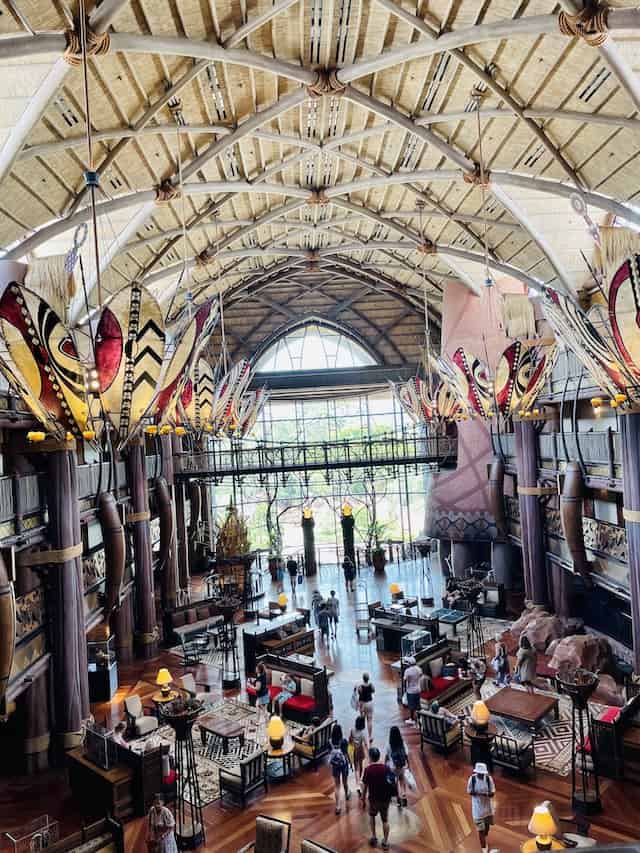 Disney's Animal Kingdom Lodge is an incredibly beautiful Resort hotel. Stepping foot into Animal Kingdom Lodge is just like stepping into the heart of Africa. Animal Kingdom Lodge opened its doors in 2001. It is the only Disney resort that has views of animals from its Guest rooms! On a typical day, guests might see zebras, giraffes, Ankole cattle, and okapi. The Resort is built in a horseshoe-curved design, which provides spectacular views of four lush savannas, which are home to over two hundred animals!
Disney's Animal Kingdom Lodge features two buildings, Jambo House, which is the main building, and Kidani Village. Each of the buildings has its own pool, several restaurants, Guest rooms, and of course spectacular views of the Savannas that you have to see to believe! The Resort is beautifully decorated with an amazing collection of African art. There are so many beautiful details to take in, you could spend hours just taking in all of the beauty this Resort has to offer!
You can head over here to check out Maggie's Complete Guide to Animal Kingdom Lodge, and learn about all of the amazing benefits to staying at this Resort! Interested in other types of rooms at Animal Kingdom Lodge? Check out these reviews of a Club Level stay, and the one bedroom Disney Vacation Club Villas. For all of the great restaurants Animal Kingdom Lodge has to offer, you'll want to check out Kate's review highlighting the best of the best!
Disney Vacation Club's Studio Savanna view rooms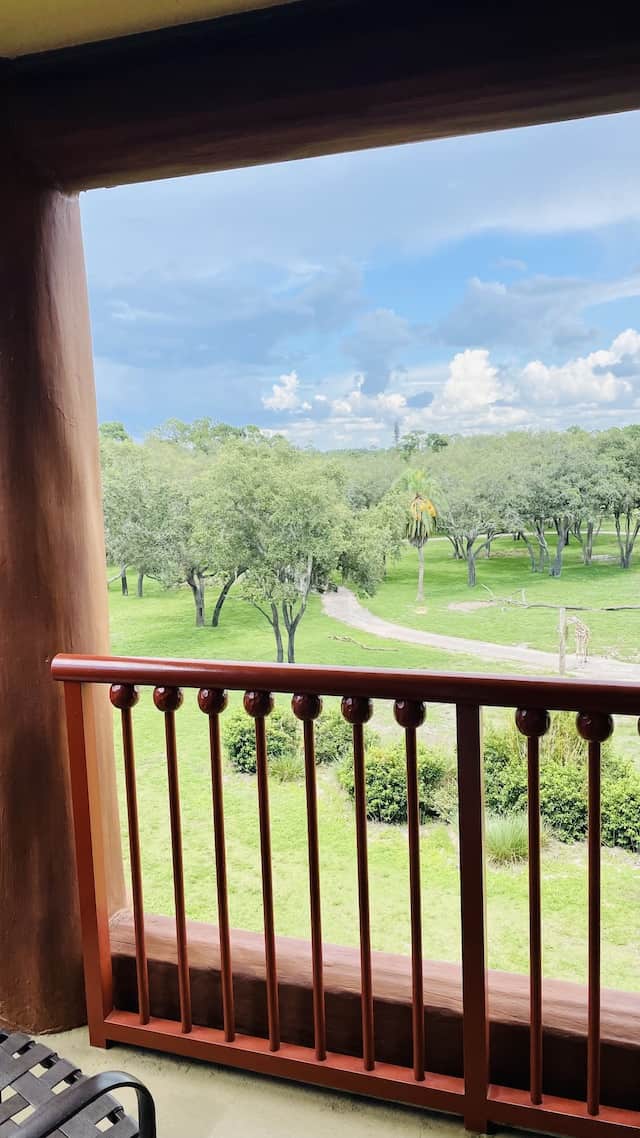 Step inside the Disney Vacation Club studio savannah view rooms, where the view is stunning and the rooms are beautiful! The room is a standard Disney Vacation club studio, featuring a bathroom, small kitchenette, a queen size bed, a couch that pulls out to a full size bed, and a small sitting area.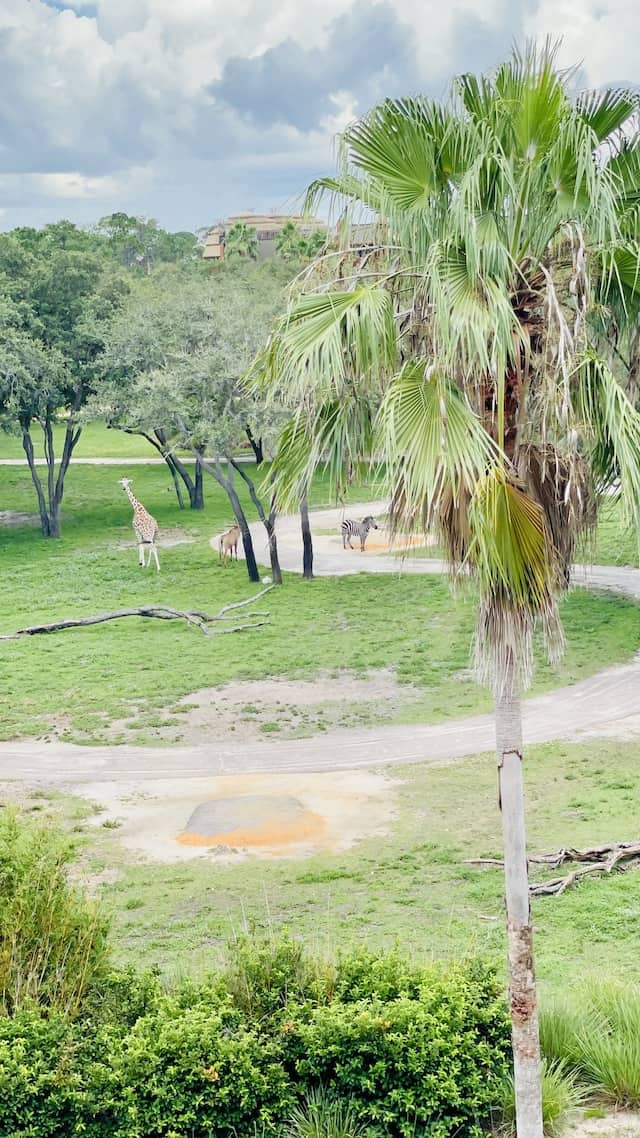 Perhaps the best part is the balcony overlooking the savanna, where you will see a variety of animals throughout the day! There is nothing like waking up to a giraffe walking right outside your window! But more on that in a bit.
Room features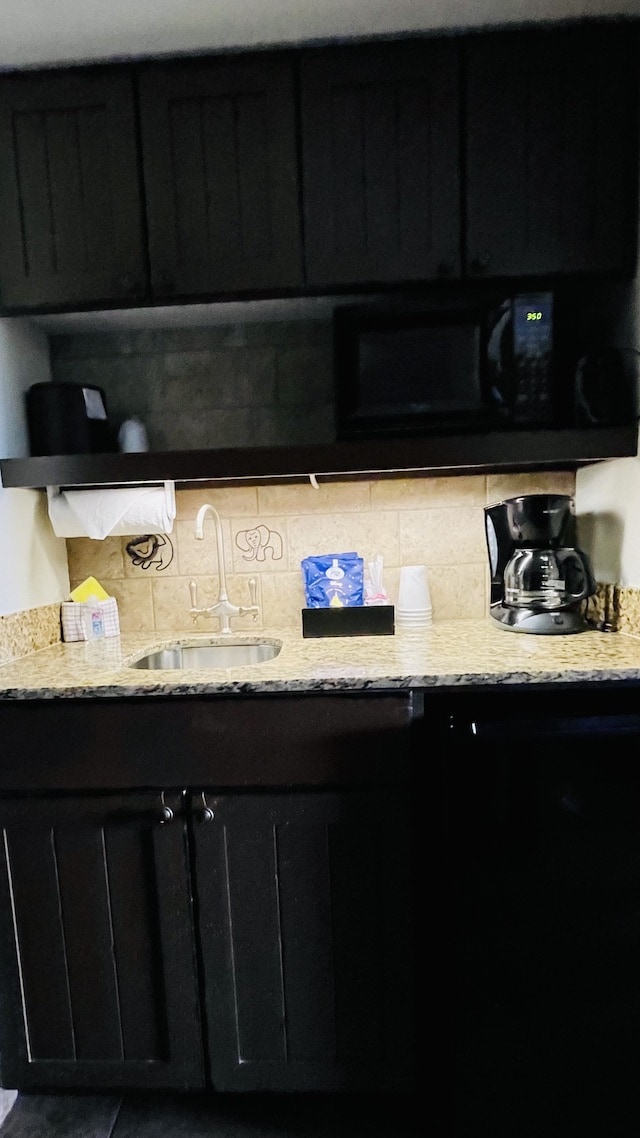 As you step inside the room, the small details inside keep up with the theming of the Resort in the best way! Check out the kitchen area. Just above the sink, you can see Rafiki's painting of baby Simba alongside a baby elephant!
The kitchen area features a sink, microwave, and coffee maker. There is a trash bin under the cabinet. The drawers are stocked with plenty of coffee, and Mousekeeping is happy to keep restocking your supply so you can enjoy your mornings sipping coffee with the best view!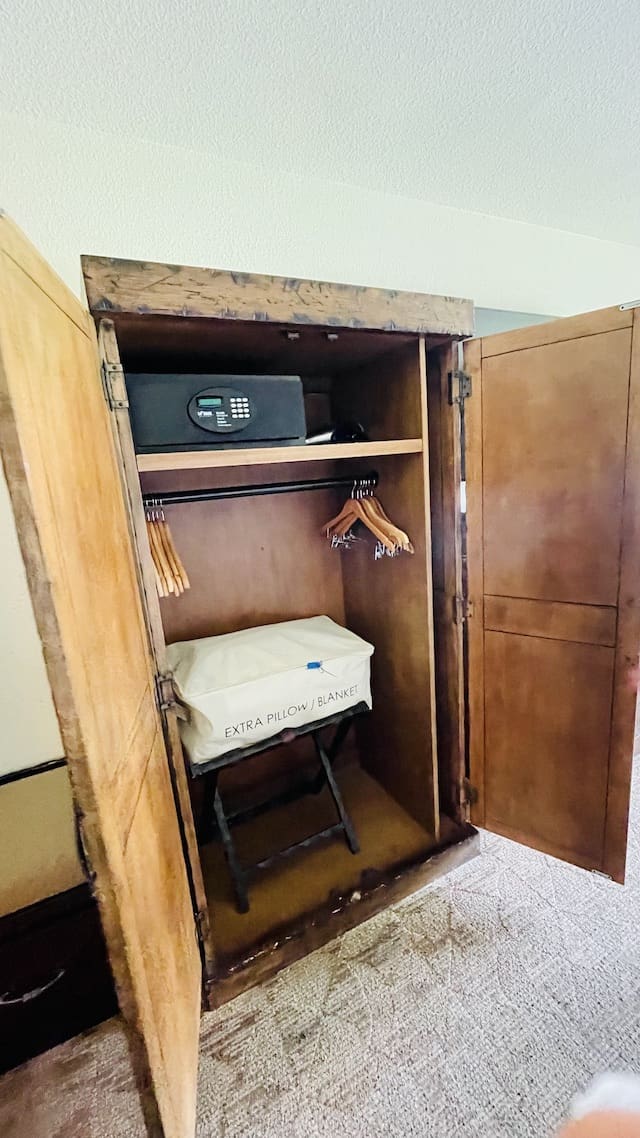 Just past the kitchen area, you will find a large wardrobe, perfect for doing some unpacking and organizing all of your Disney themed outfits along with a dresser and a large flat screen tv.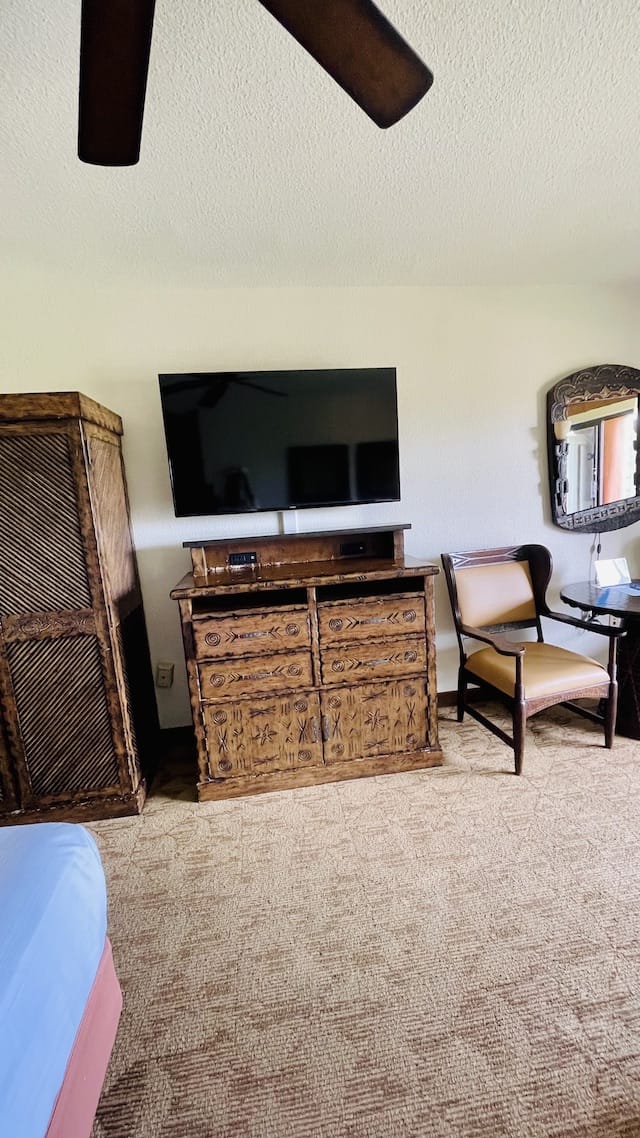 I have to admit, we never once turned that tv on during our stay….why would we when we had the amazing view of the animals right outside our window?! But it is there should you find that you would like to watch it.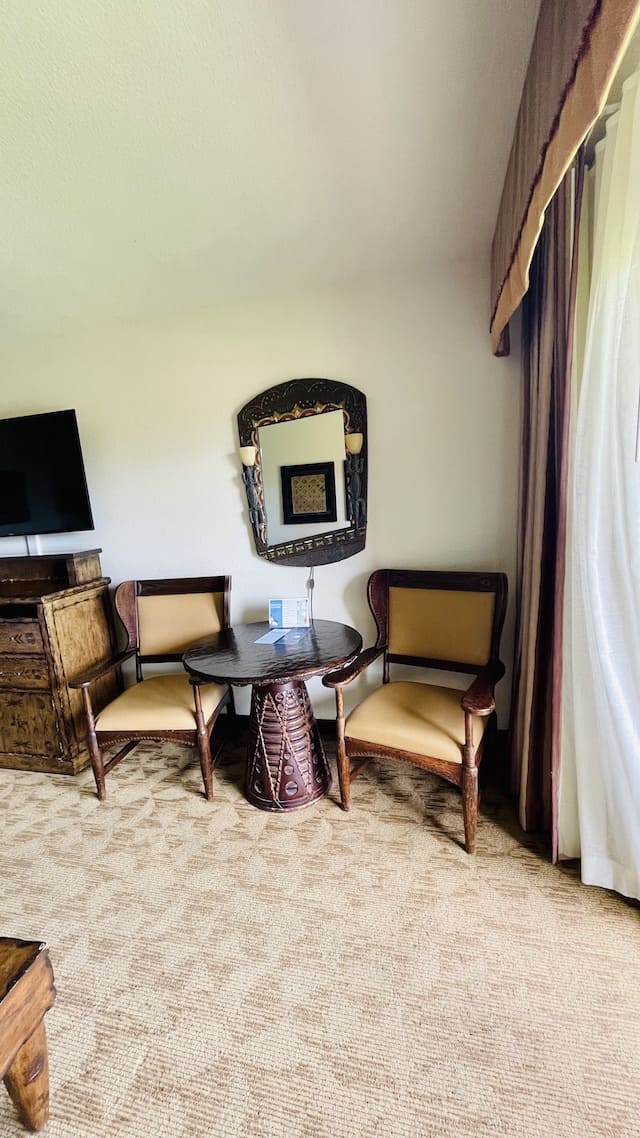 Just past the tv area, there is a small table and chairs. Look at the how the theming continues with the furniture!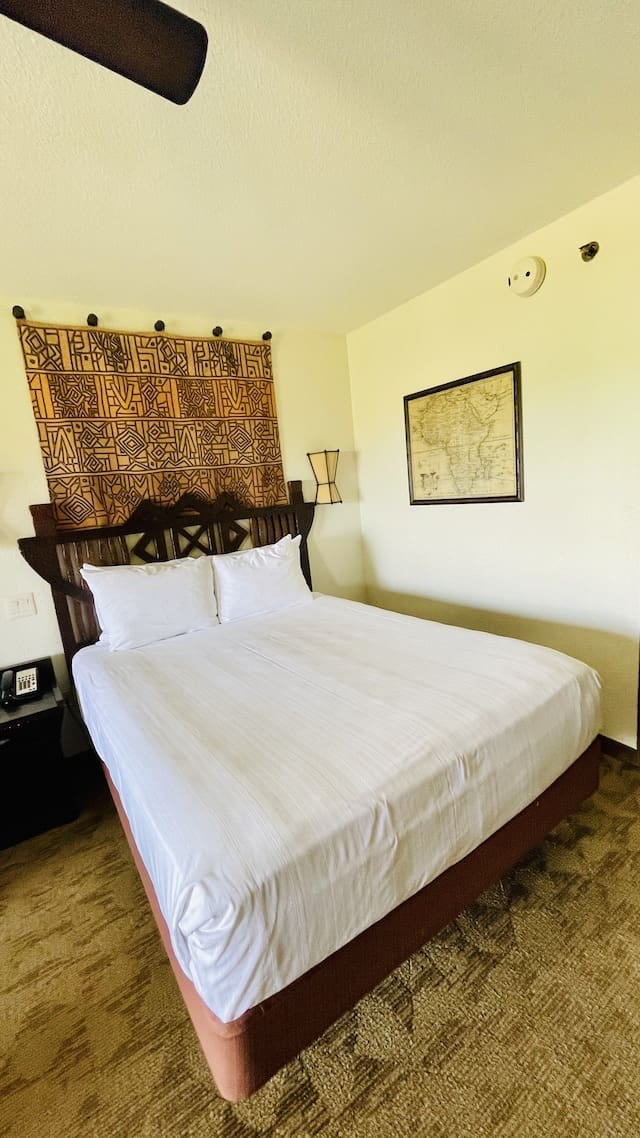 The bed was quite comfortable, especially the night after we explored Animal Kingdom and the backstage area of Kilimanjaro Safari! We were quite exhausted that night in particular, and we were grateful for the comfort of this bed! We loved the decorations around it as well, including the map of Africa.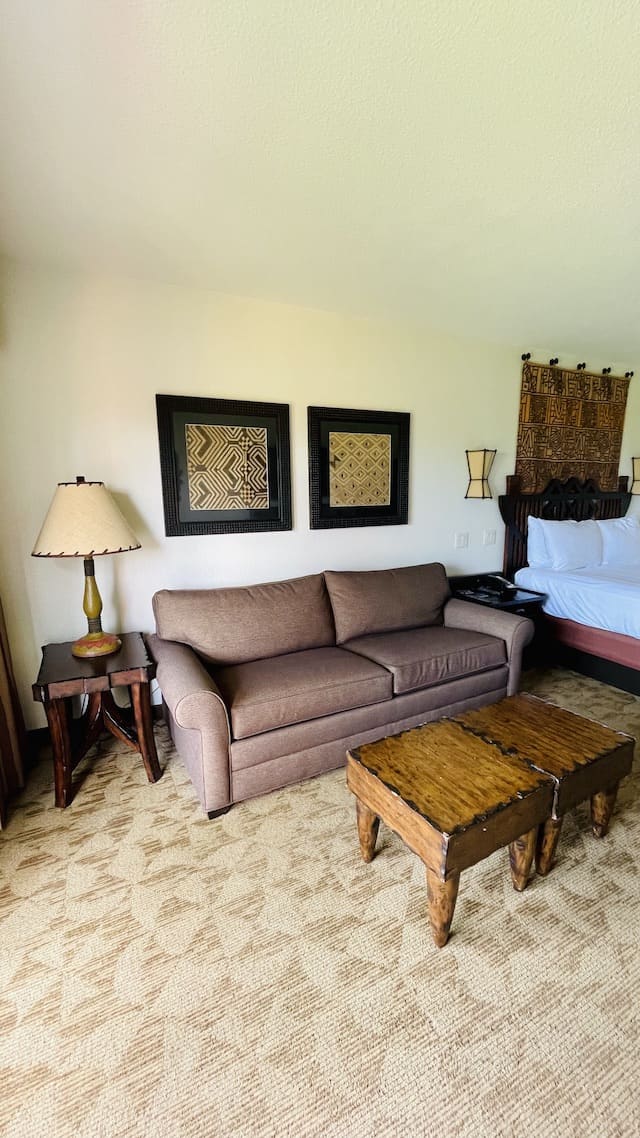 The couch pulled out into a bed as well, and my daughter reported it was "comfortable enough." The room will sleep 4.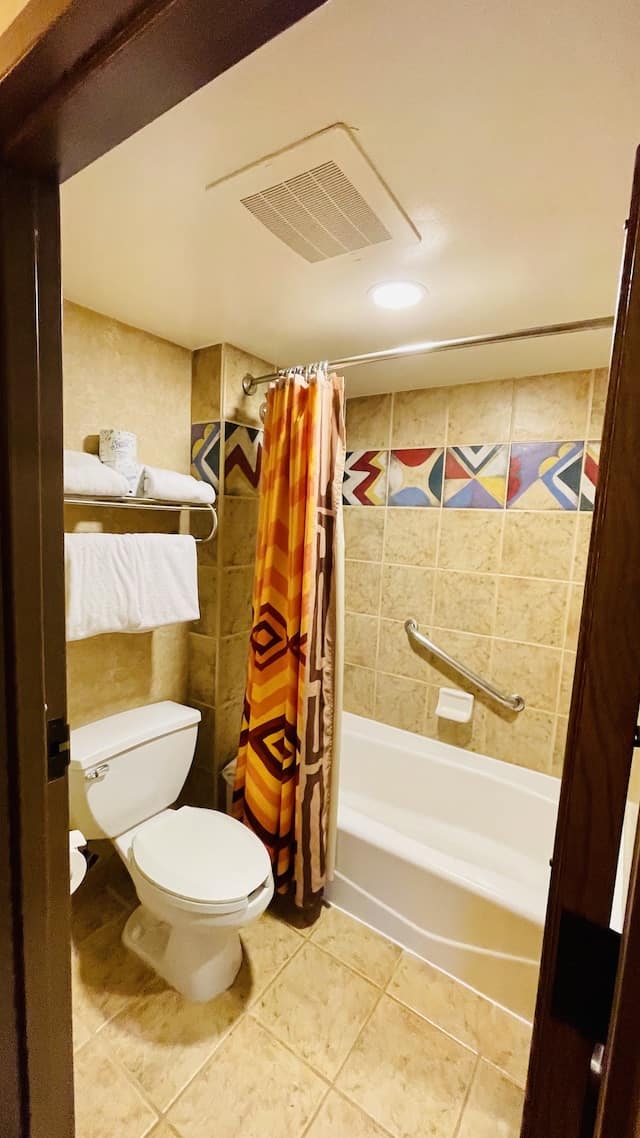 The bathroom was a typical studio bathroom, with a large sink area and separate room with a shower and toilet. The bathroom wasn't anything spectacular, but the theming continued in this room as well. The bright orange shower curtain and colorful tiles certainly brightened up the overall darkness of the room in general.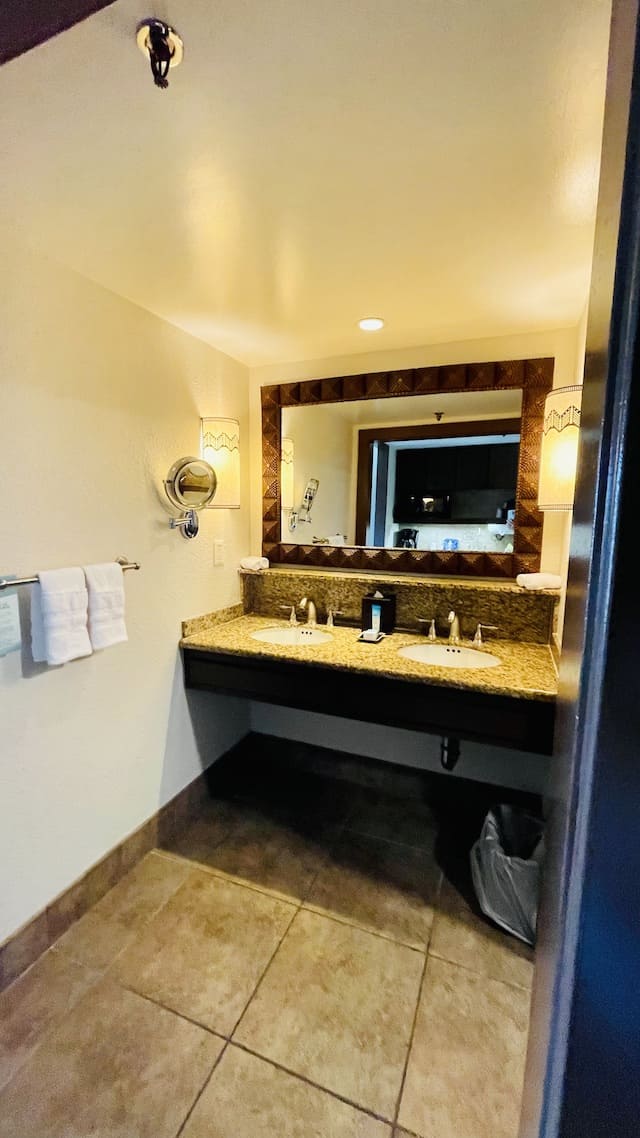 While the dark wood and plain colors definitely kept up with the theming of Animal Kingdom Lodge, the room did feel very dark overall. I would not have thought the room was anything special without the very best part: that view!
Room with a view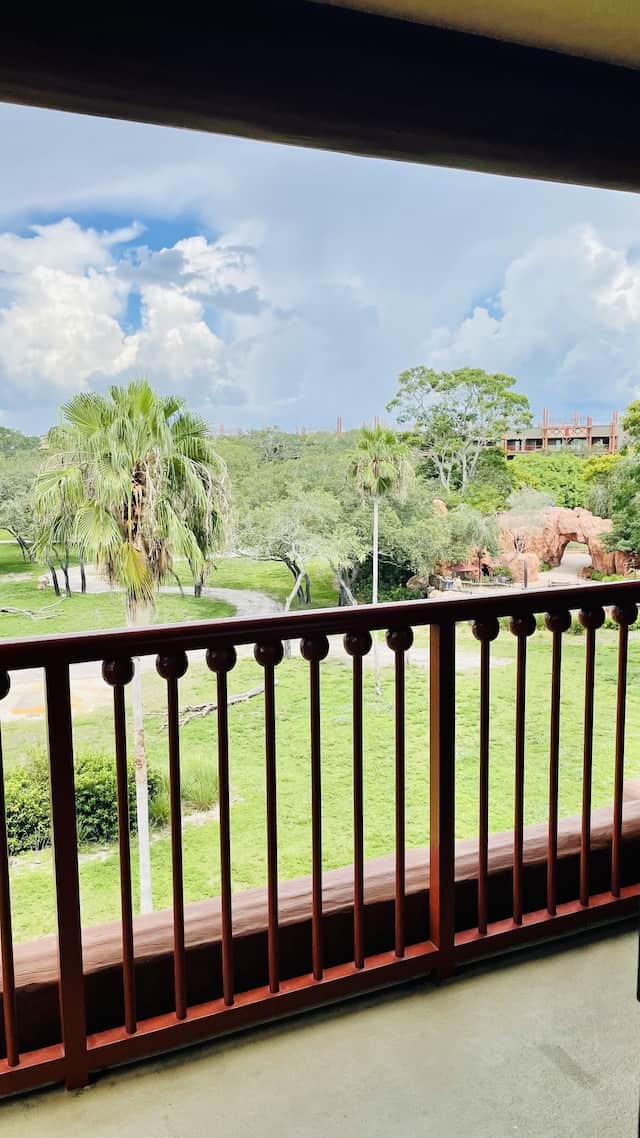 The best part of this room was by far the incredible, stunning view from the balcony. Our room overlooked the savanna, and each day we were so grateful to see several giraffes, zebra, cattle, and many different species of birds right from our balcony!
I had feared that the animals might be incredibly noisy, but we hardly heard any sounds at all coming from them. Another concern I had about being so close to the animals was that it might be a potentially unpleasant place to sit outside due to any strong smells. We did not find this to be the case at all! In fact, there were never any unpleasant smells that we noticed near any of the animal viewing areas.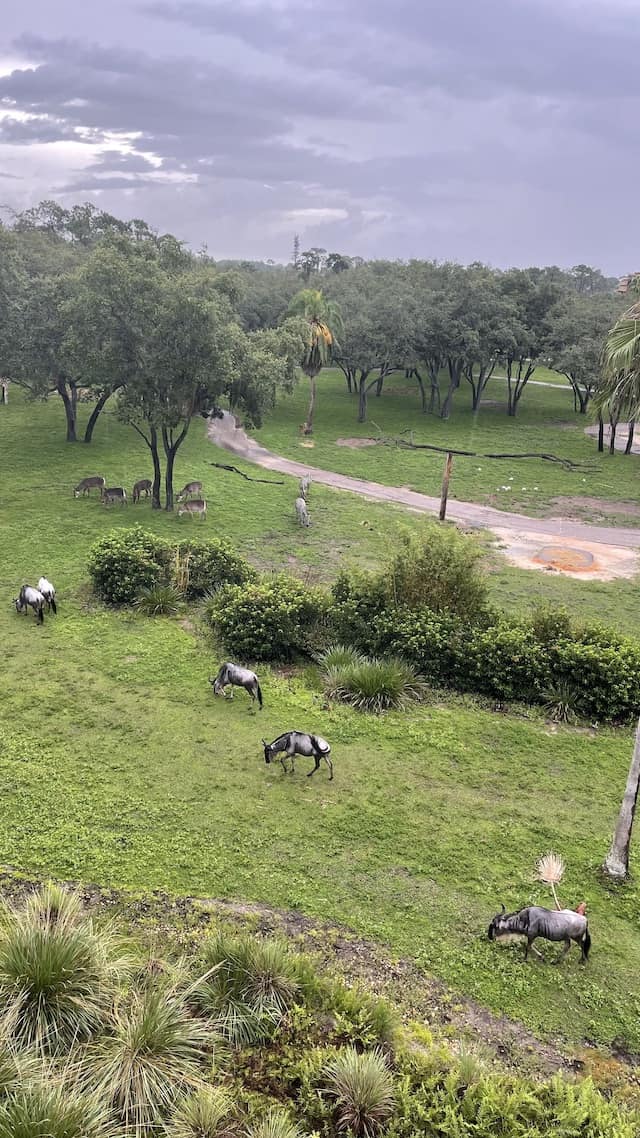 We really enjoyed watching Animal Kingdom Lodge's Cast Members come out to feed the animals. The feeding areas were strategically placed outside of the rooms so that the animals would come closer to the buildings, and it was fun watching them gather each day.
Viewing the animals from the comfort of our balcony was definitely the highlight of our stay at Animal Kingdom Lodge! While the Resort itself is beautiful, the savanna view rooms are simply outstanding. I wouldn't hesitate to stay in one again!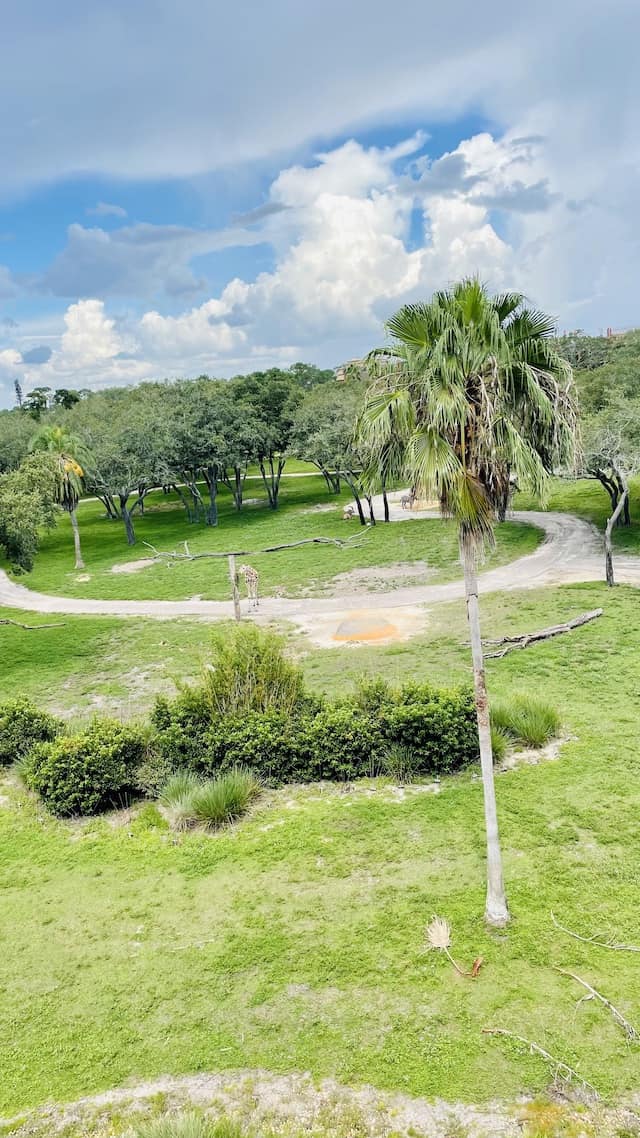 Do you hope to stay in a savannah view room at Animal Kingdom Lodge on your next trip to Walt Disney World? Let us know in the comments below, or tell us on Facebook.

Are you planning a vacation? Reach out to our trusted travel agency sponsor Authorized Disney Vacation Planner
Mouse Class Travel
!