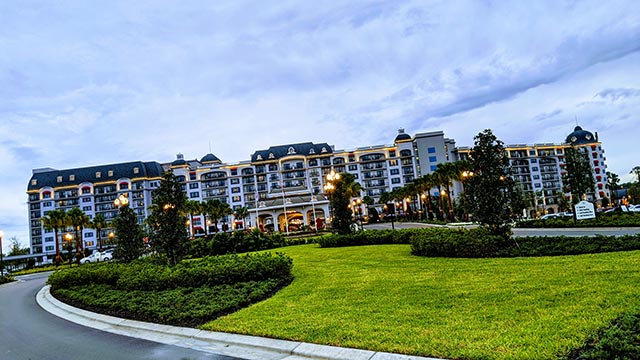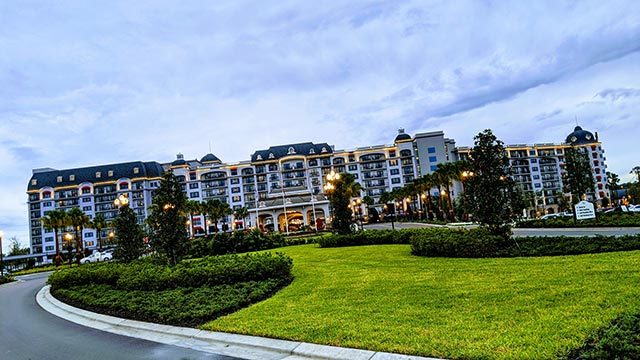 I was provided with the opportunity to have an exclusive walking tour of Disney's Riviera Resort ahead of the official opening in order for you to know what to expect from this gorgeous new Disney Vacation Club Villa resort at Walt Disney World. There are many beautiful photos and a great deal of commentary about what to expect. Come tour with me.
The Riviera Resort is intended to give the appeal of experiencing the European Riviera while visiting Walt Disney World in the Orlando, Florida area. It should transport you to a location that you may not otherwise visit.
It is a Disney Vacation Club Resort which means that it offers a variety of rooms that vary from Tower Studios to the 3-Bedroom Grand Villas.
NEW! Tower Studios
Specially designed for 2 Guests, these one-of-a-kind Studios are a marvel of efficiency and luxury. Built into the wall, you'll find a microwave, small refrigerator, drawers and a cleverly hidden pull-down queen-size bed that just as easily tucks away to reveal a comfortable lounge-worthy space.
Deluxe Studios
Each stylish Deluxe Studio will sleep up to 5, with a queen-size bed, a pull-down queen-size bed, and a single pull-down bunk-size bed. Enjoy the convenience of your own kitchenette—and unwind on your private patio or balcony.
Discover the Villa Difference
You'll truly feel at home in 1-Bedroom Villas or larger, where you'll discover a variety of comforts and conveniences, including:
Separate bedrooms that offer privacy
A sleek, fully equipped kitchen with stainless-steel appliances – perfect for whipping up a French toast breakfast
Your own washer and dryer – so you can pack lightly and avoid airline baggage fees
A soothing bubble-jet bathtub – where you'll get to relax after an excitement-packed day
Arrival at Disney's Riviera Resort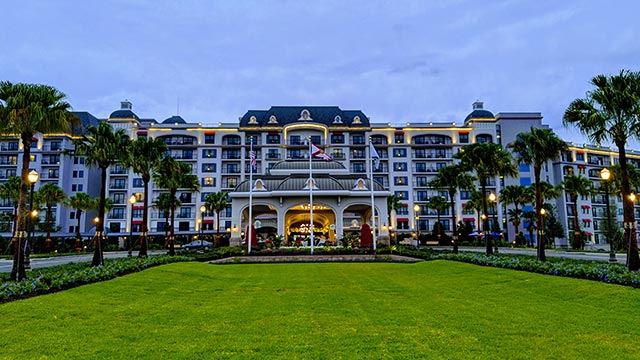 The scale and grandeur of the resort is quite jaw-dropping as you arrive. Most Disney Vacation Club offerings are add-ons to existing resorts, but this resort is a complete, stand alone experience. It is located next to the Caribbean Beach Resort, but provides it's own entrance and amenities.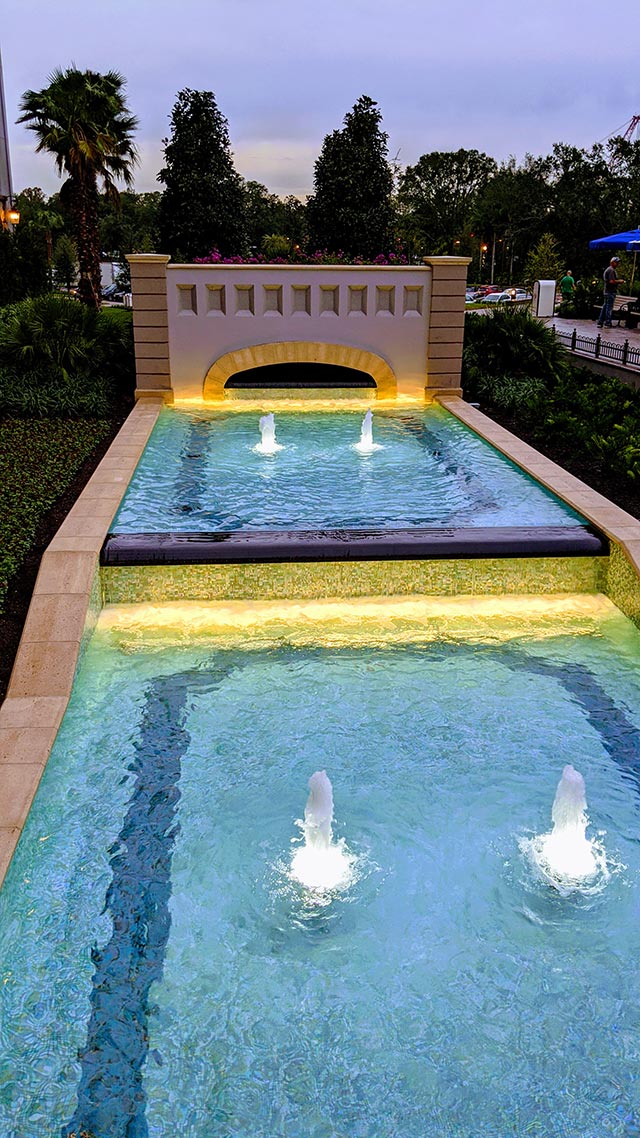 The entrance offers a grand portico covering for your automobile or Disney's Magical Express bus with bubbling fountains and the Riviera Resort logo prominently featured in a lovely tile inlay upon the ground. The inlay may remind you of the Grand Floridian Resort.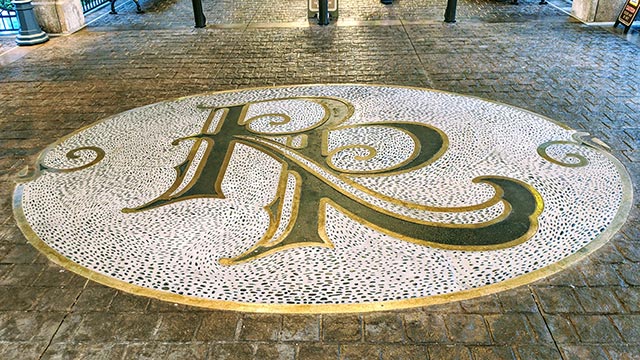 Check-in
Disney has thought of every detail in making sure that you feel that you will have a 5-star experience at the Riviera Resort. After you leave the portico and enter the main lobby, you'll feel the warmth and ambiance that one would experience in a grand European resort. You'll be greeted warmly with a bon jour upon arrival.
The lobby is open and offers a great deal of seating for those waiting for check-in or relaxation for a few minutes before retiring to their room.
The light fixture upon the ceiling reminds me of some of the grand features that one my see on one of the Disney Cruise Line ships. It has a very European artist vibe with fluid movement.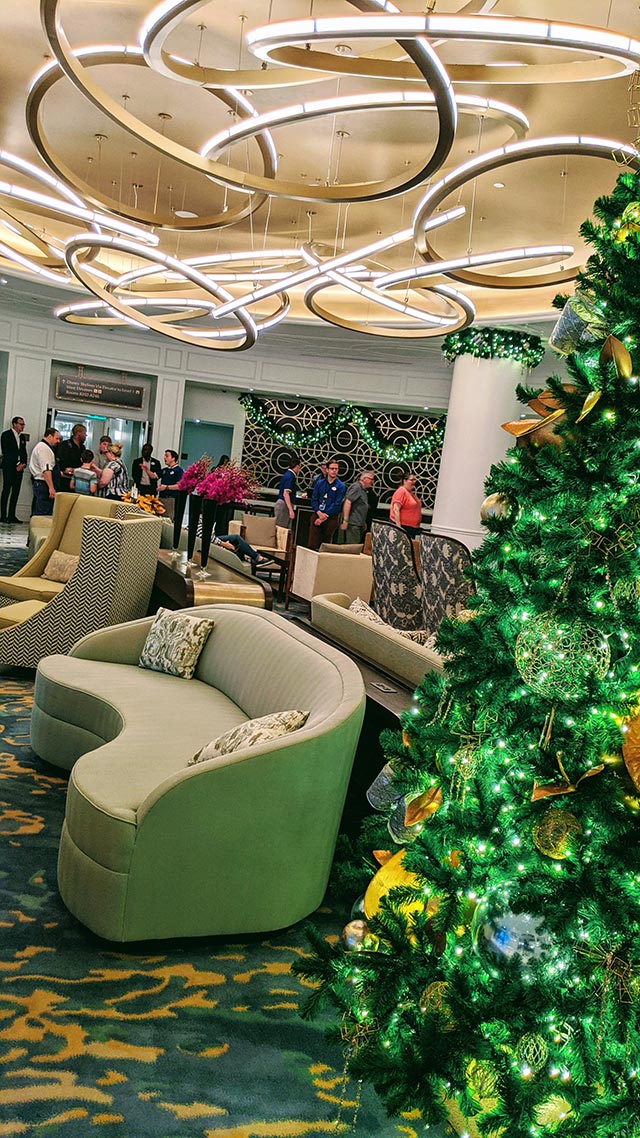 The check-in area itself is a little small, but many guests do their check-in online these days and may not need the personal touch. However, there were many Cast Members in the portico and throughout the lobby area waiting to assist guests with handheld tablets and generous smiles. A person in management stated, "We want every guest to experience a 5-star stay with us."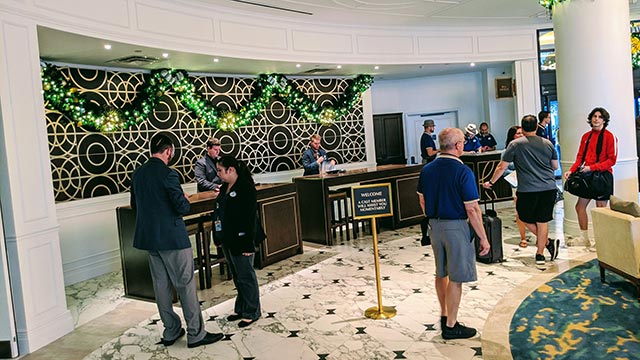 Here's the view from the lobby area looking out toward the back pools and relaxation areas. The Cast Members were preparing for the big grand opening that is coming up on Monday.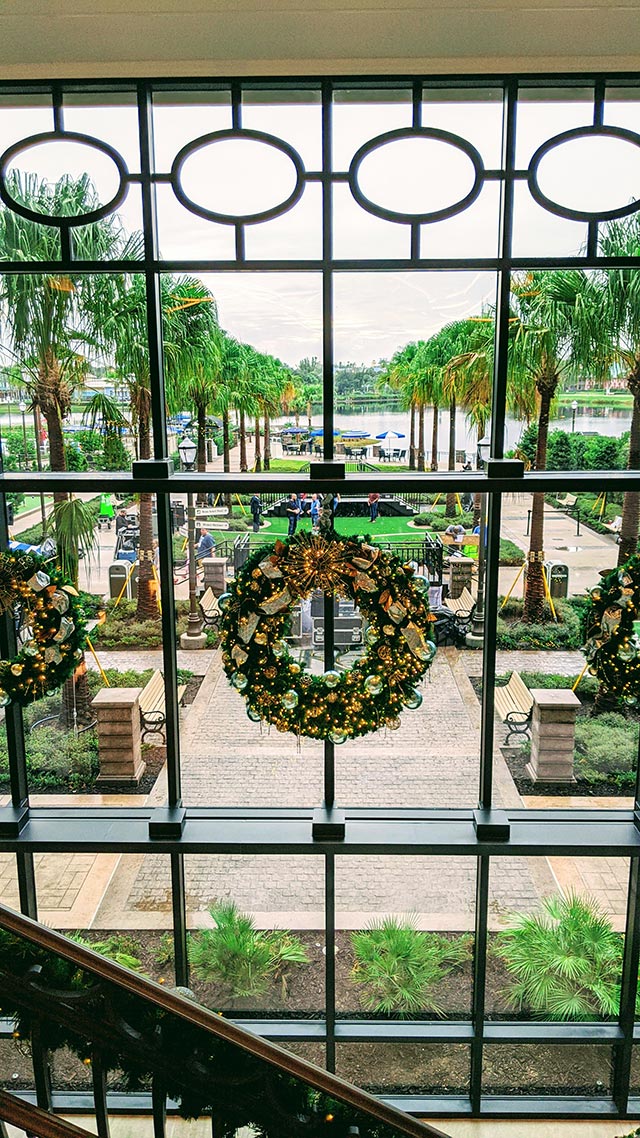 A grand staircase leads you down to the first floor to enjoy the casual dining, pool and bar area.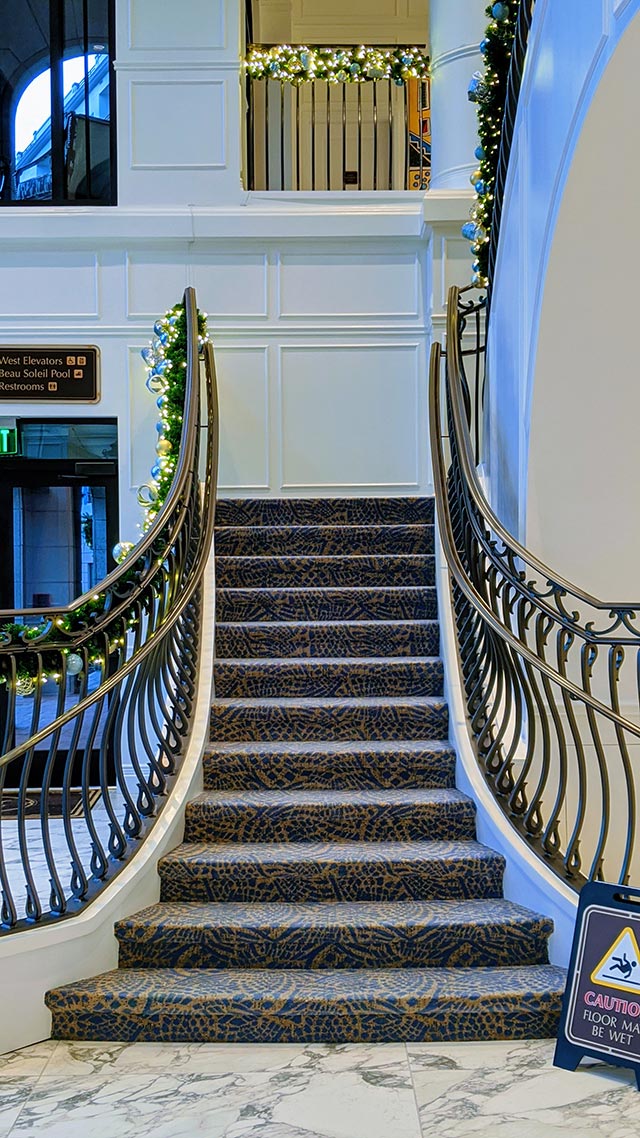 The Artwork of the Disney's Riviera Resort
If you have traveled to Europe, you understand the immense value that Europeans place upon quality artwork that can vary from classical to quirky. The Riviera Resort does not disappoint in that regard. Artwork is present at every turn that ranges from Disney inspired works to things that merely represent beauty.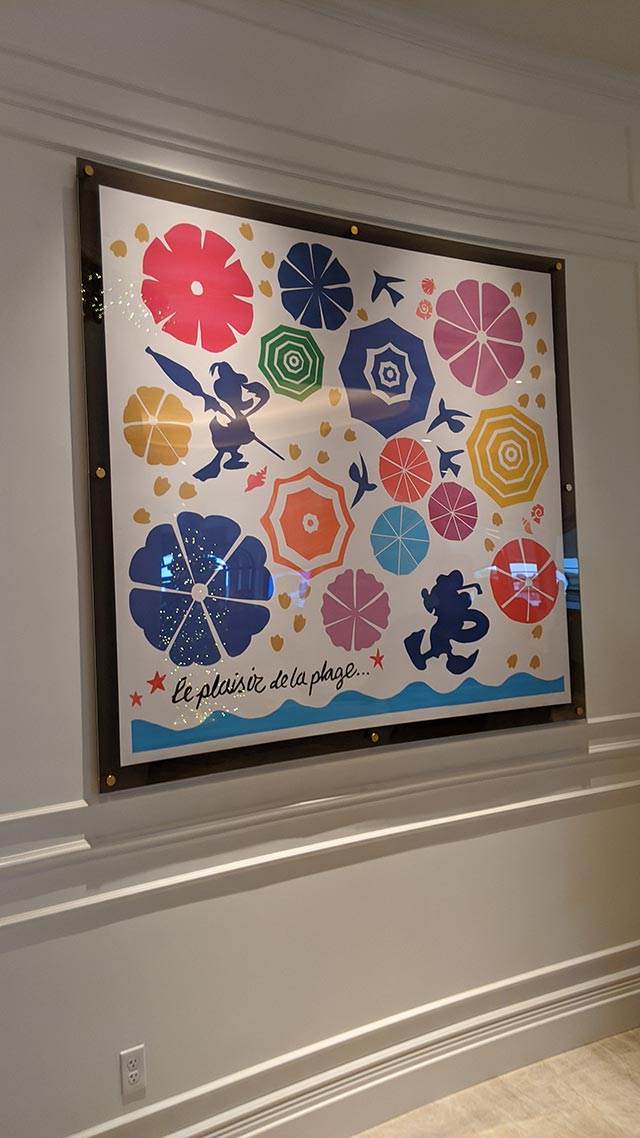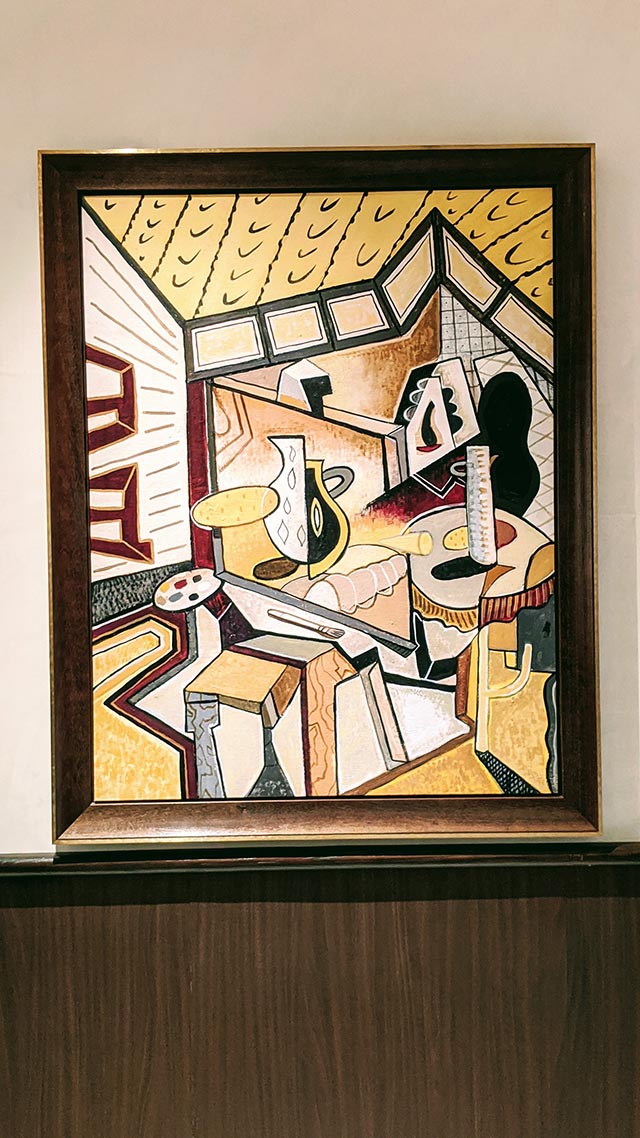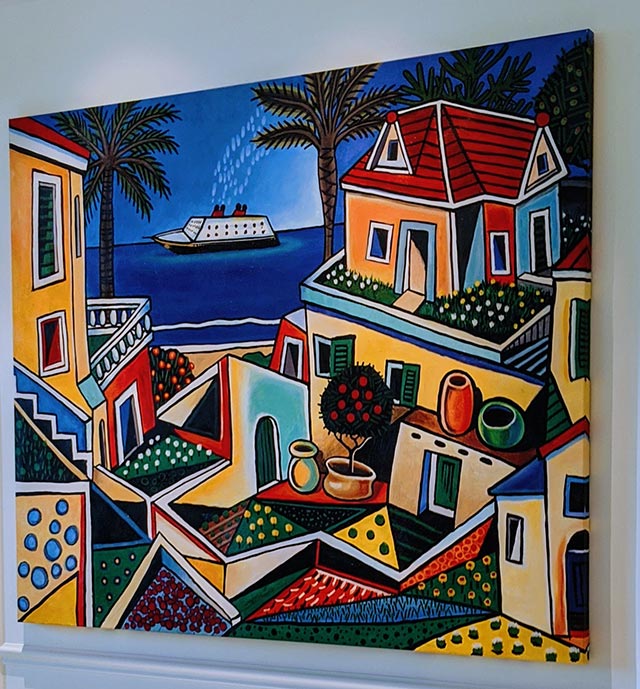 I was told that many of the pieces of art are available for sale, so be sure to enquire, if you are interested.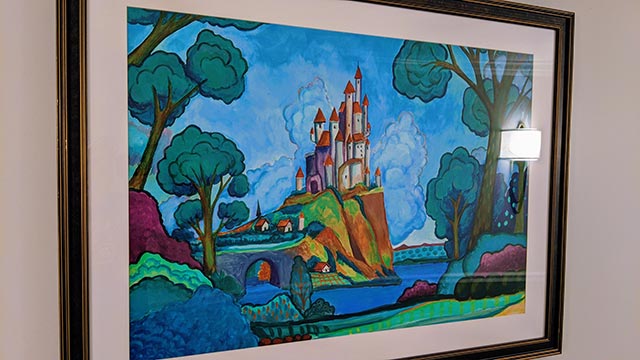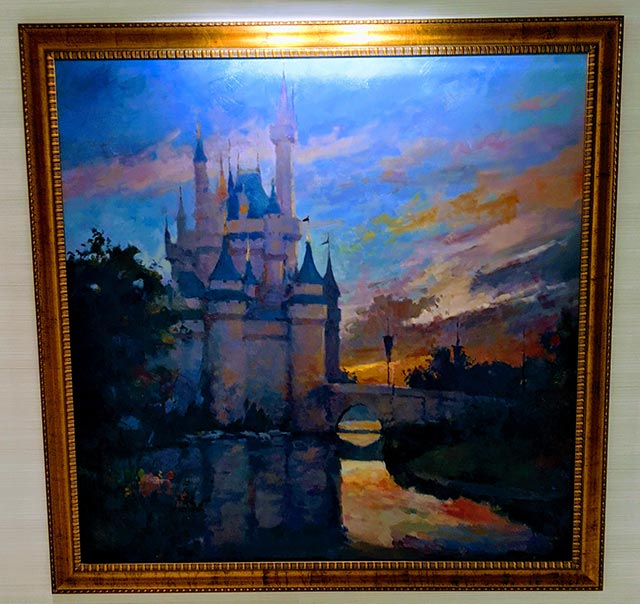 As a fan of the work of the man, Walt Disney, I especially loved the frequent tributes to Walt and his European travels. These were found to the left of the lobby area.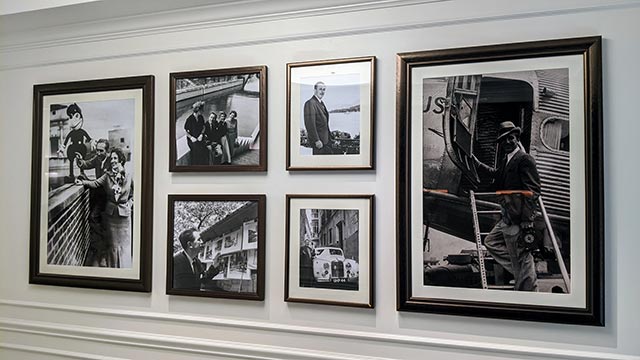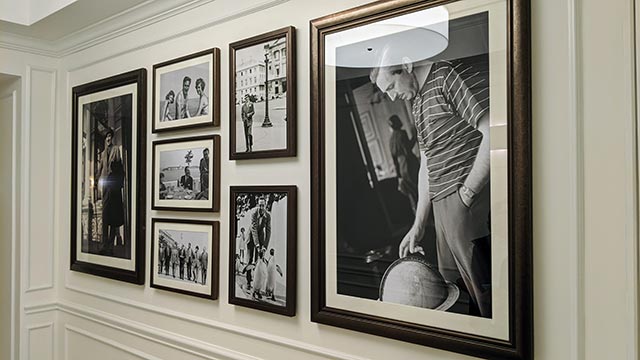 Down the hallway, I found many classic Disney movie posters in foreign language versions.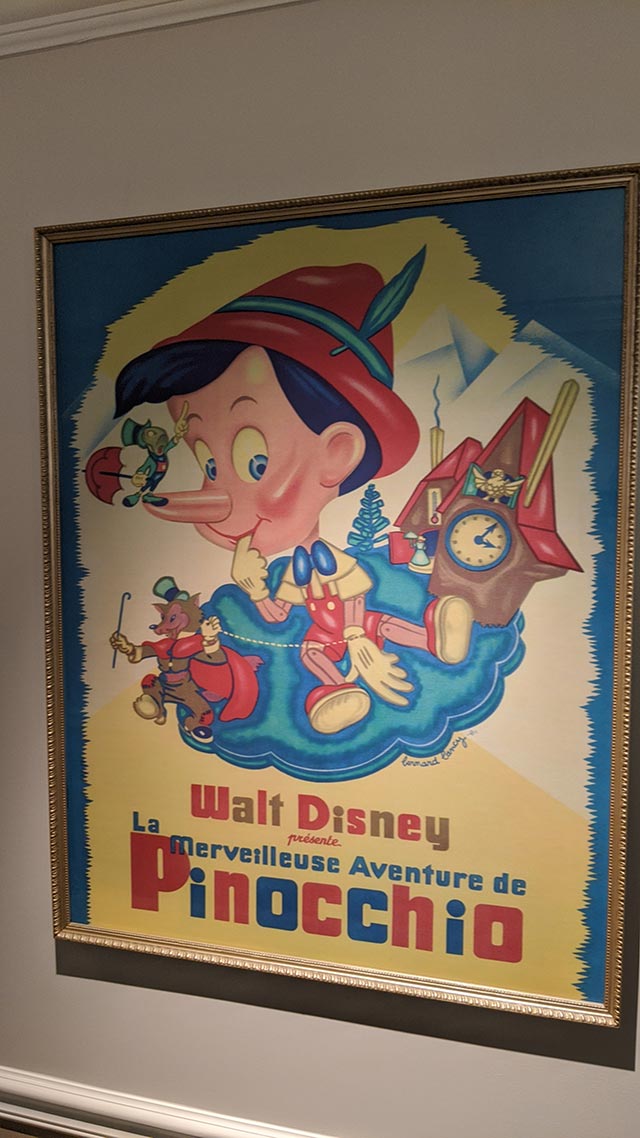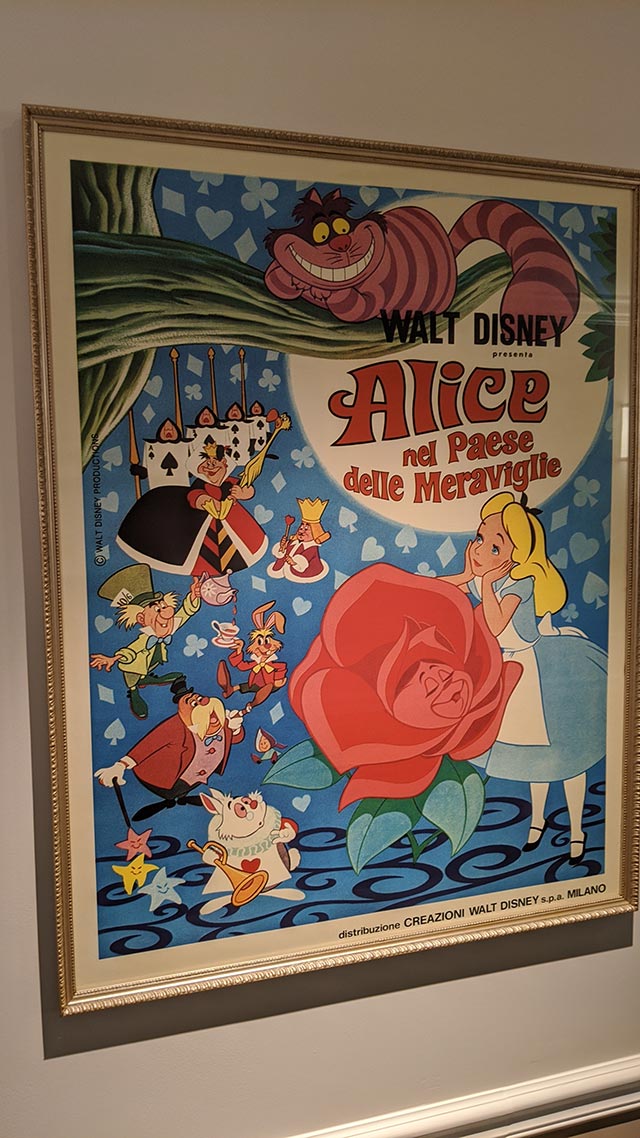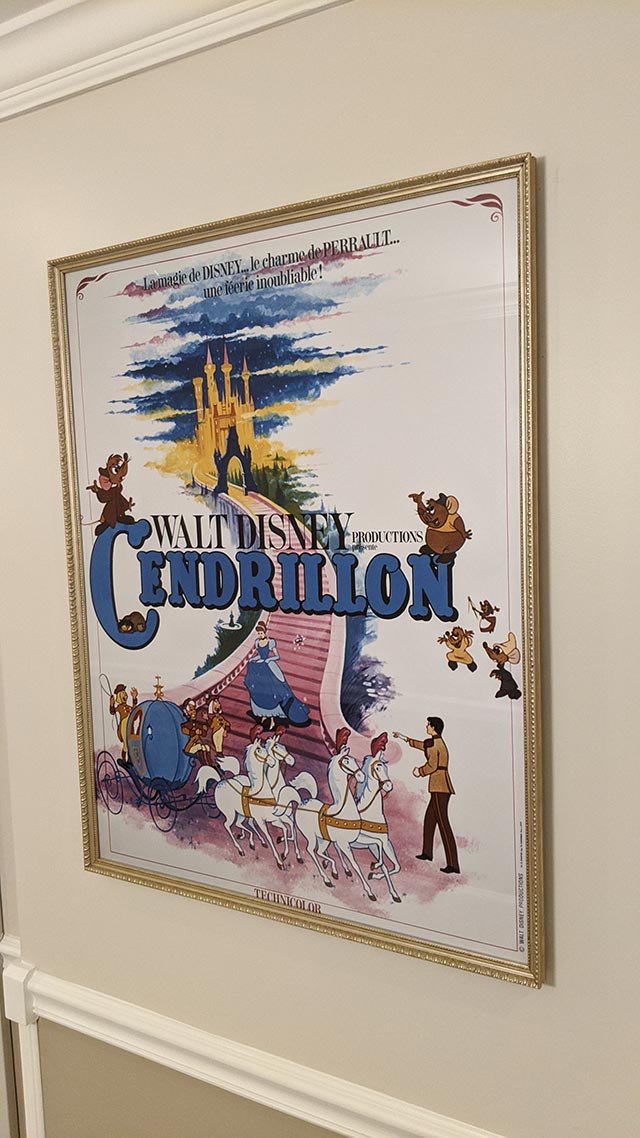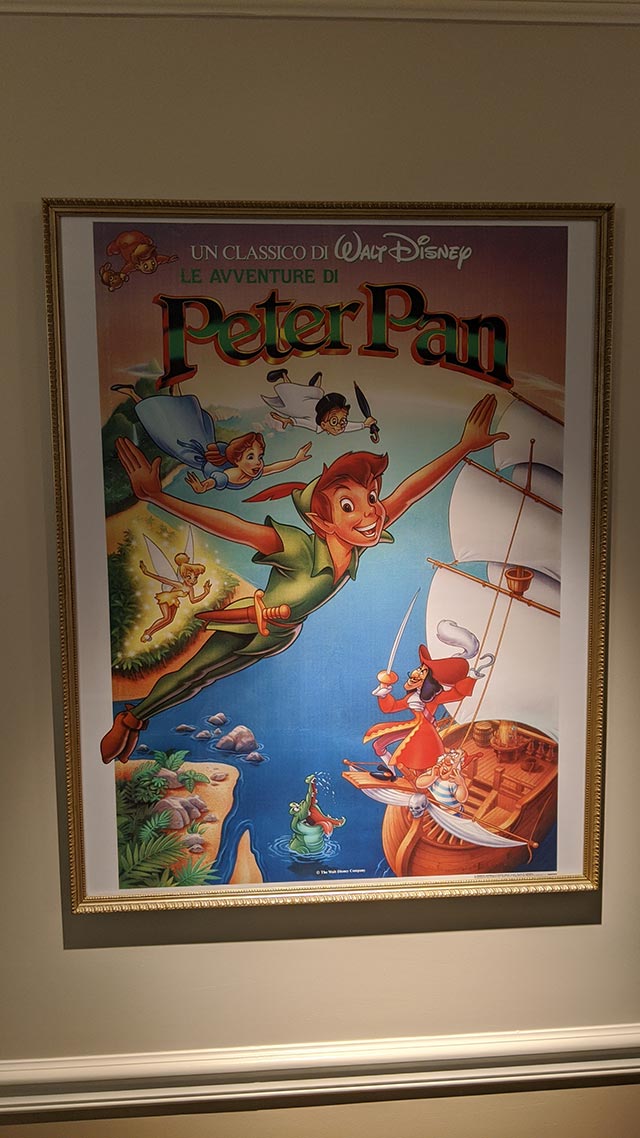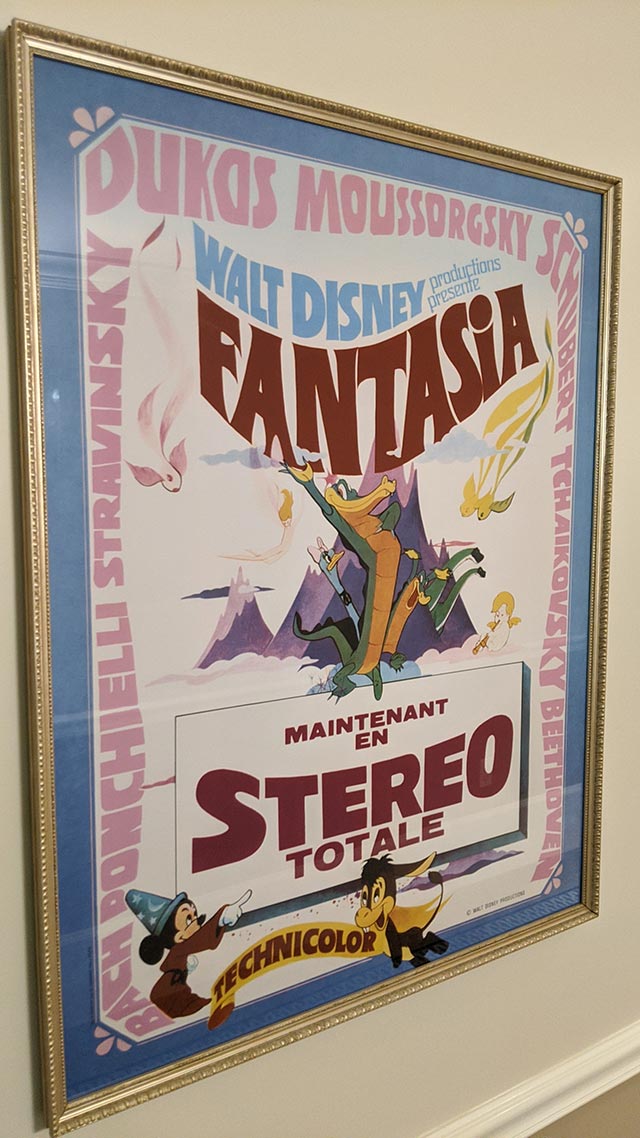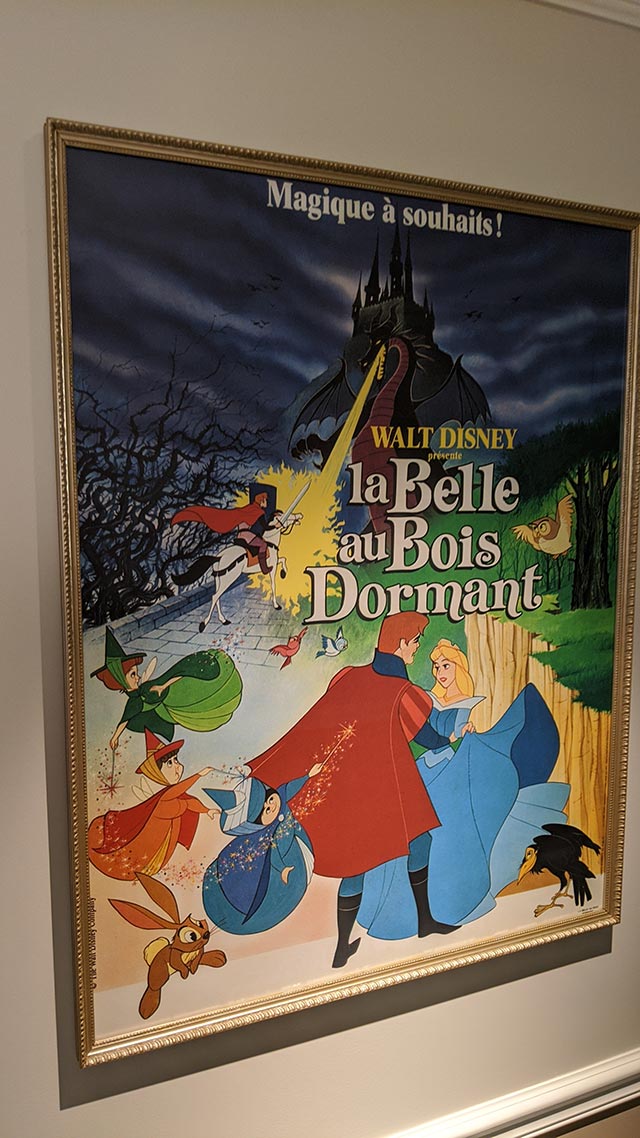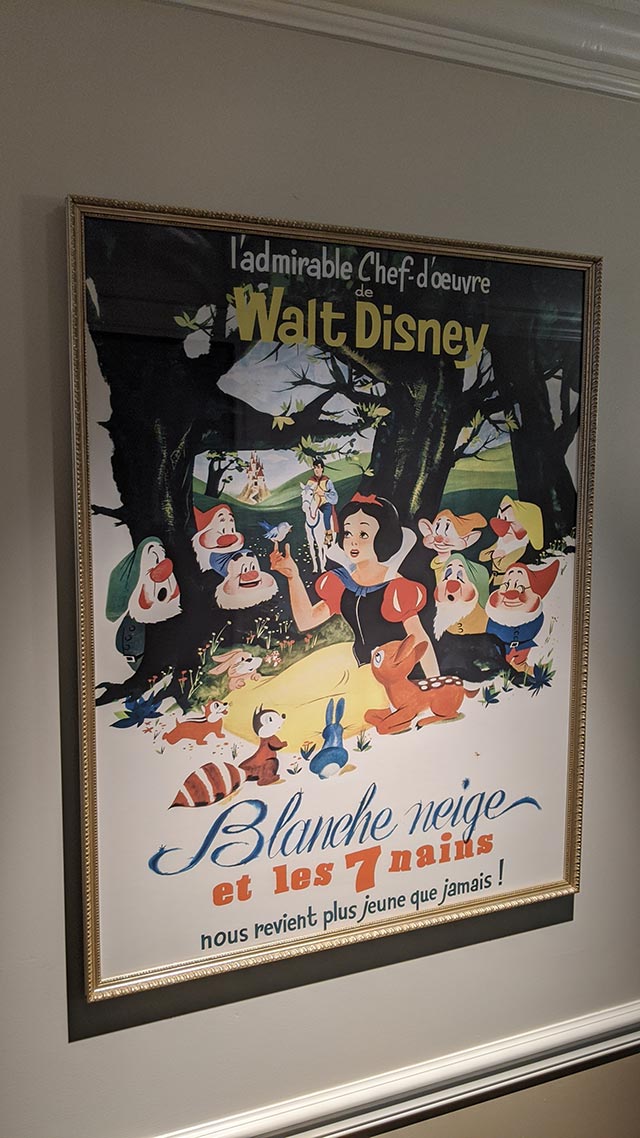 La Boutique
Inside the lobby area is a small shopping area known as La Boutique. It offers a variety of goods from snacks to basic personal care items to souvenirs. It does have many DVC and Riviera Resort specific options. I'll detail those in another post for you.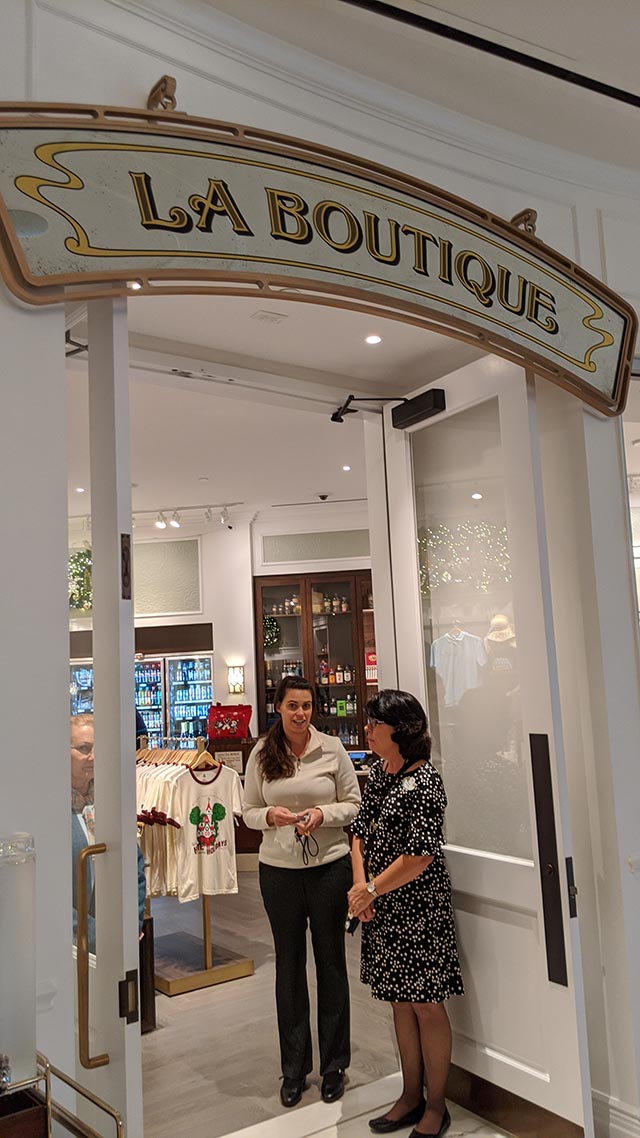 La Petite Cafe
La Petite Cafe is also located in the lobby area. It allows you to grab a quick snack, a coffee or drink before heading out for your day. The resort does offer a quick casual meal location and a full service dining that we will cover later in the post.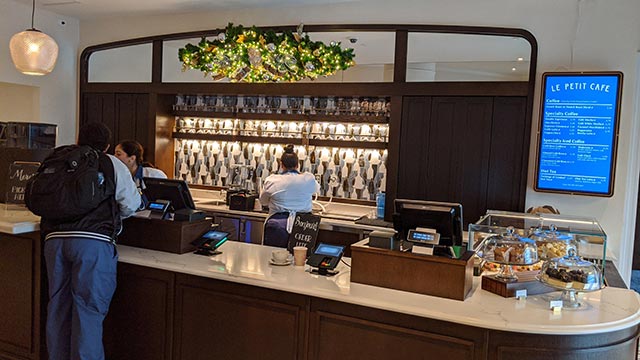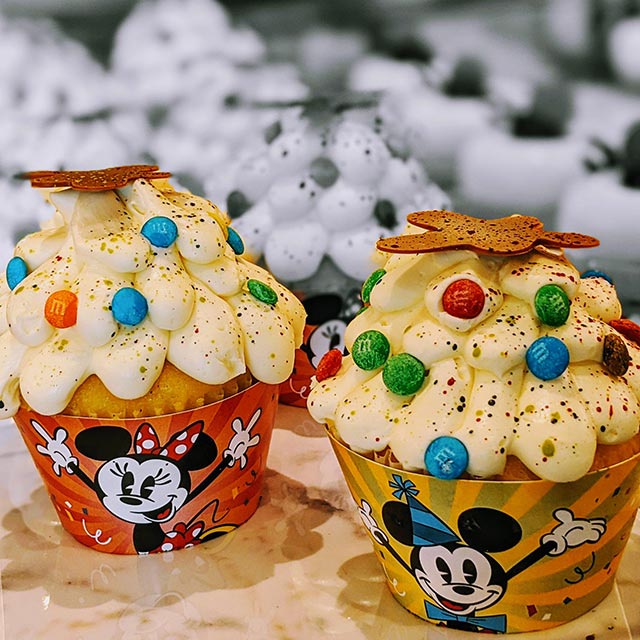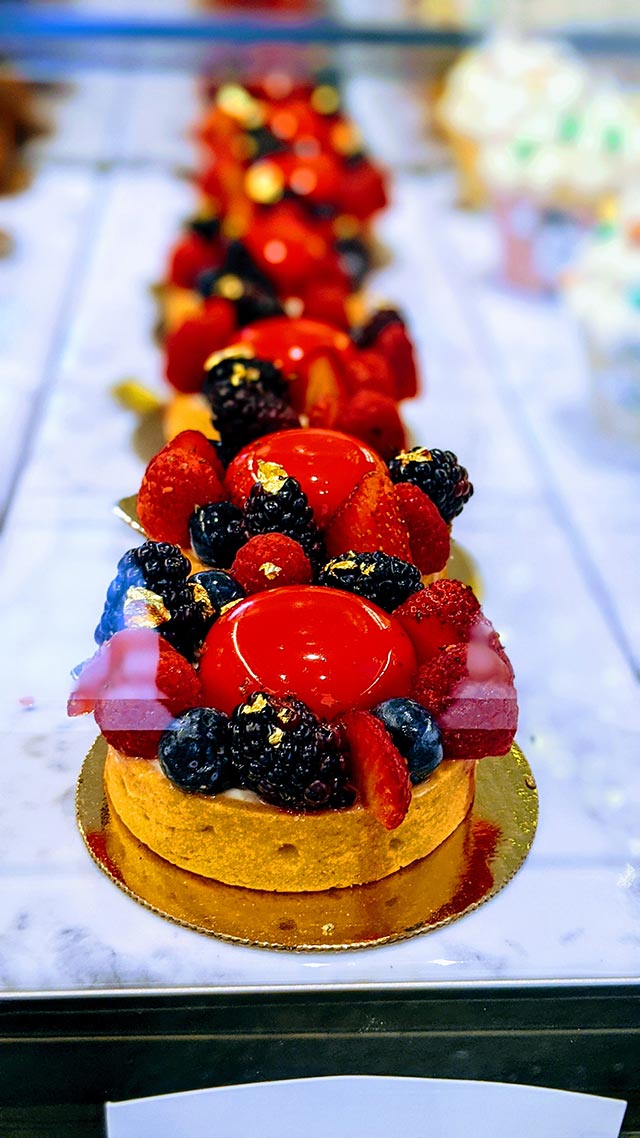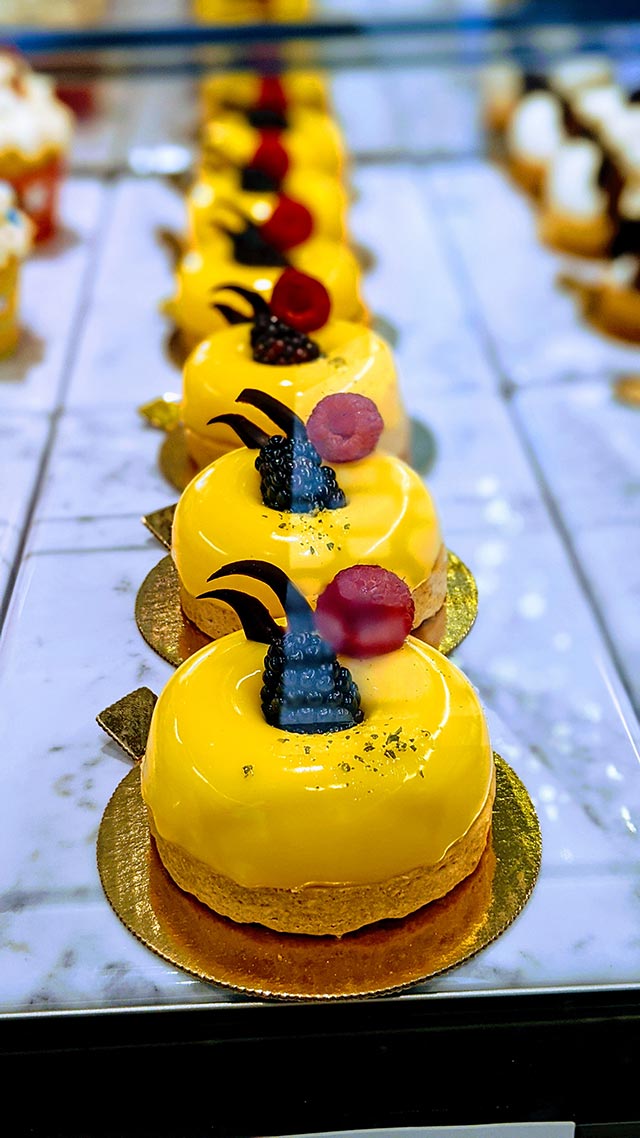 Voyageurs Lounge
If you wish to imbibe on something more than a coffee, there is a casual lounge near the lobby area that offers drinks and light snacks in a comfortable environment with some great, classic Disney collectibles.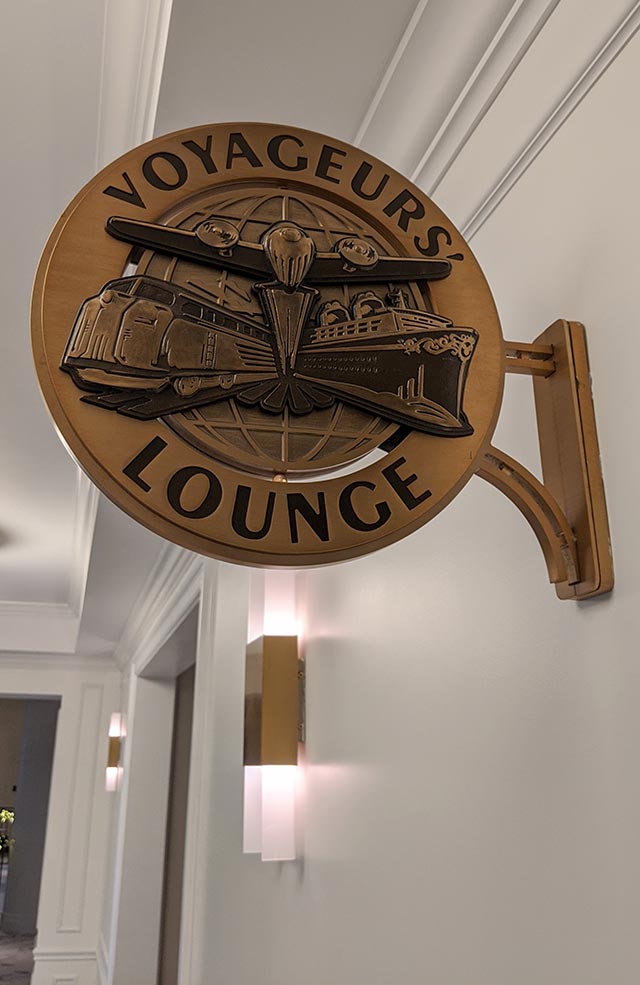 You could watch some television, play games, color or just relax for a bit and take a load off your sore feet from all the walking in the parks.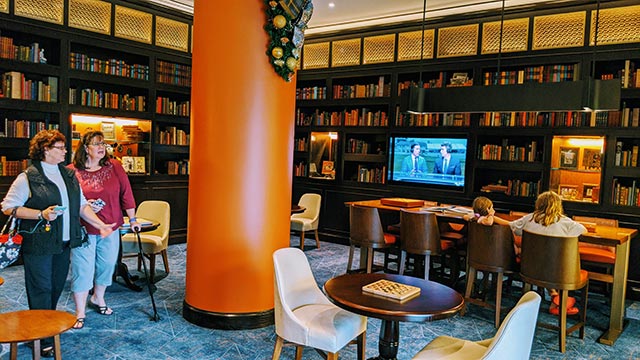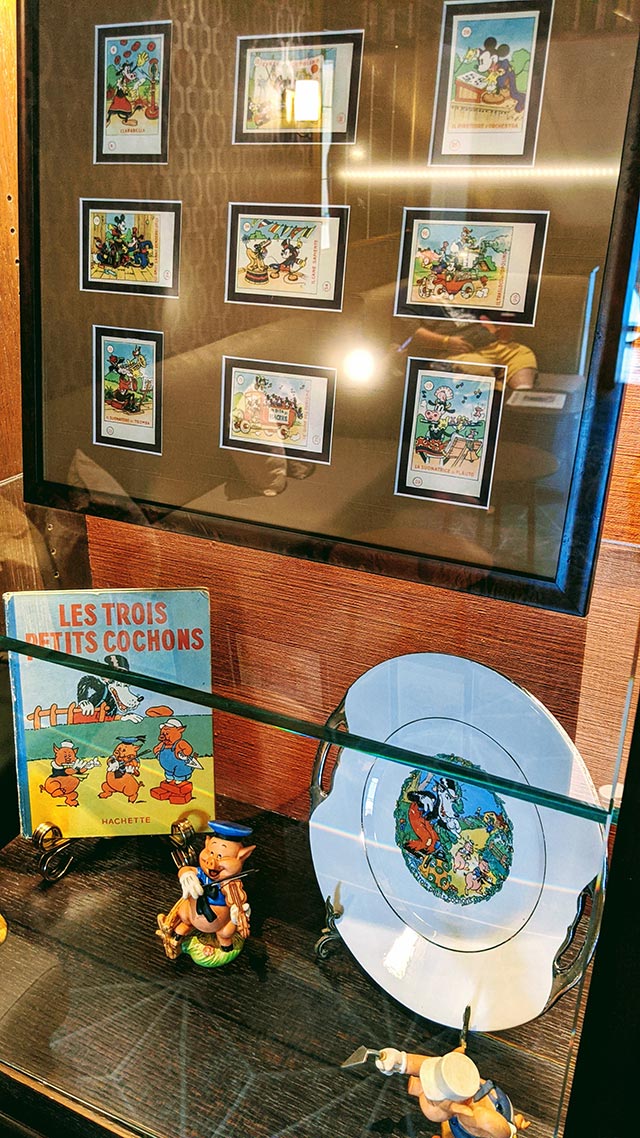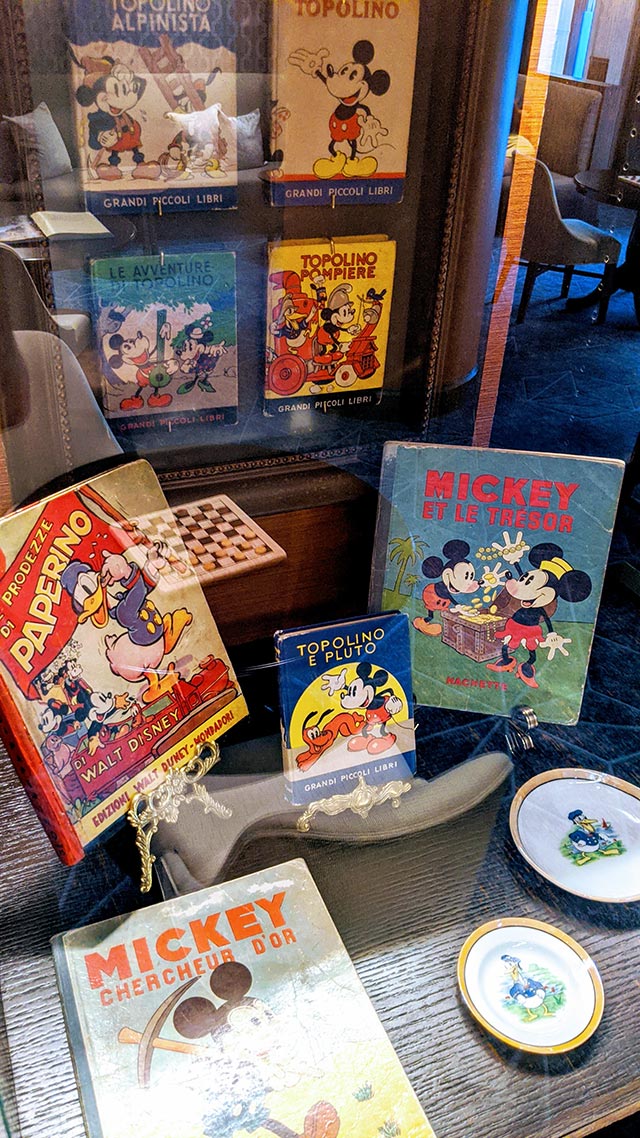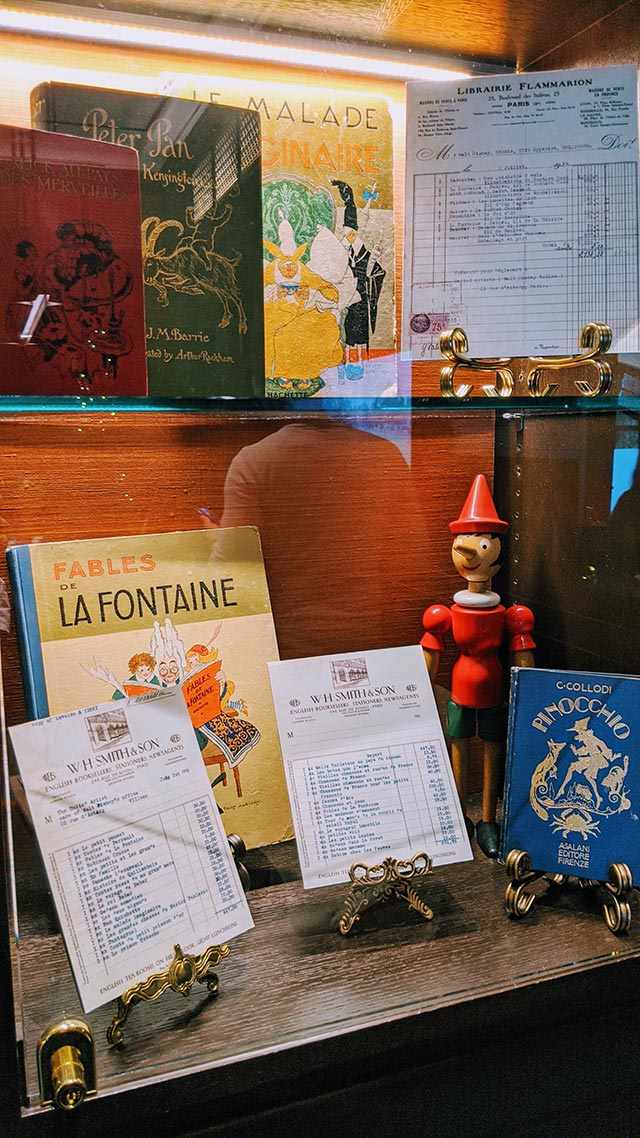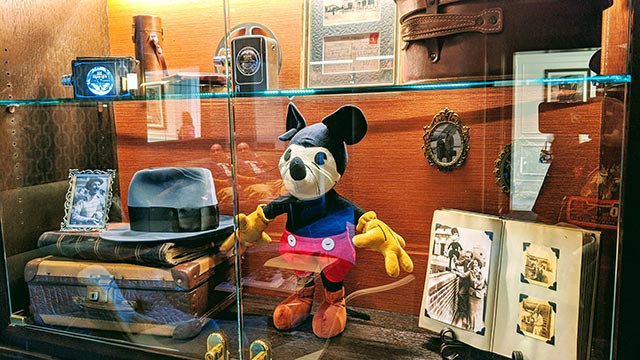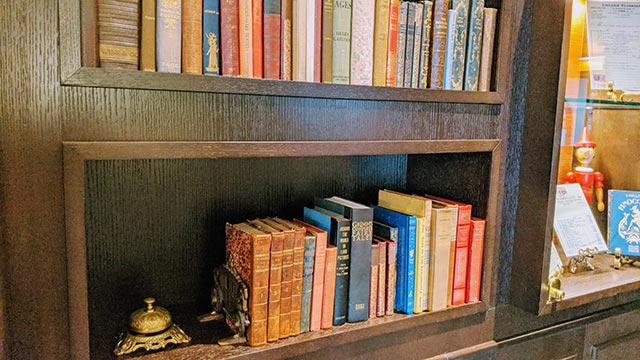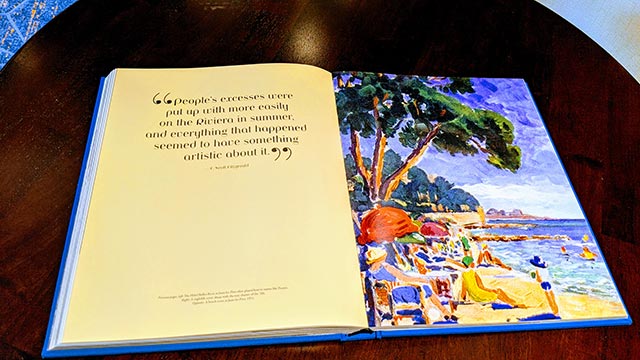 Continue below PAGE 2 to a look at the pools, recreation and child play area!