Are you looking for places to find great food on your visit to Walt Disney World? Here is a foodie's guide to all the best the Polynesian has to offer!
Disney's Polynesian Villiage Resort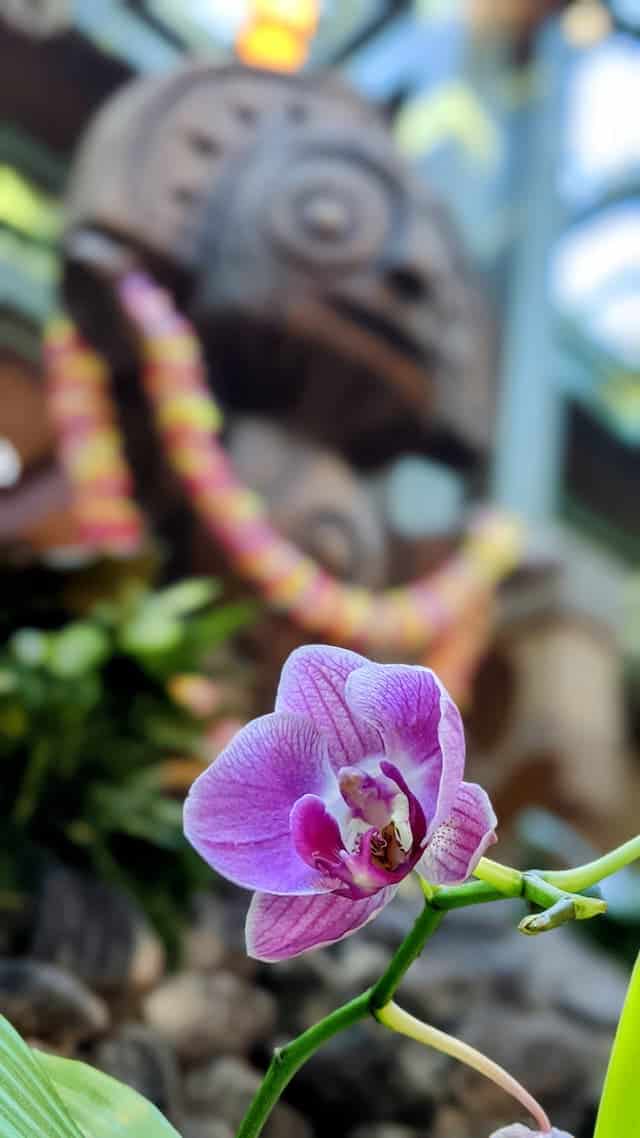 Disney's Polynesian Village Resort opened in 1971. It is in the Magic Kingdom Resort area. The Polynesian is also one of THREE hotels on Disney's famous monorail! The Polynesian is also referred to as The Poly.
The resort is themed after the South Pacific. You feel you are there with tropical palm trees and vegetation throughout the resort. The island ambiance continues with the tiki torches lighting the walkways at night.
Restaurants at the Polynesian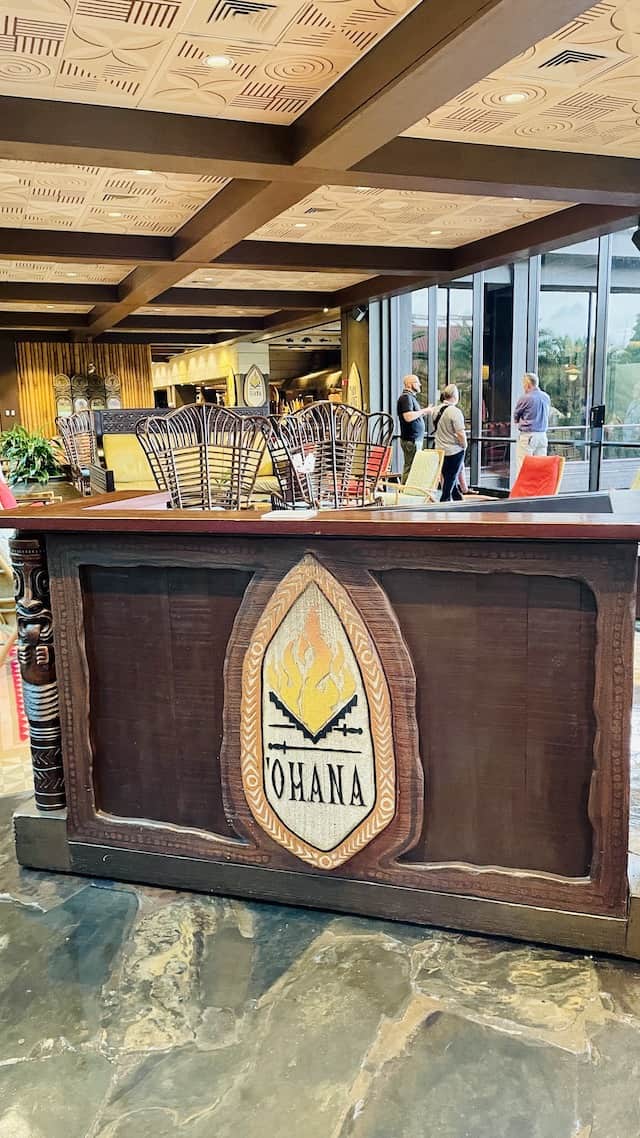 Dining at the Polynesian is incredibly good. It is one of the resorts where the availability of good food is a massive benefit. You will not have to go far from your room to find something yummy. The only thing missing is a signature dining experience.
Kona Cafe is the traditional table service restaurant at the Polynesian. It is open for breakfast, lunch, and dinner. While the breakfast at Kona Cafe is truly special, all three meals are good.
Next, Capt. Cooks is the quick service option at the Poly. You will find unique entrees there as well as grab-n-go items. It is one of the best quick service restaurants at any of Disney's Resort Hotels. For a review, click here.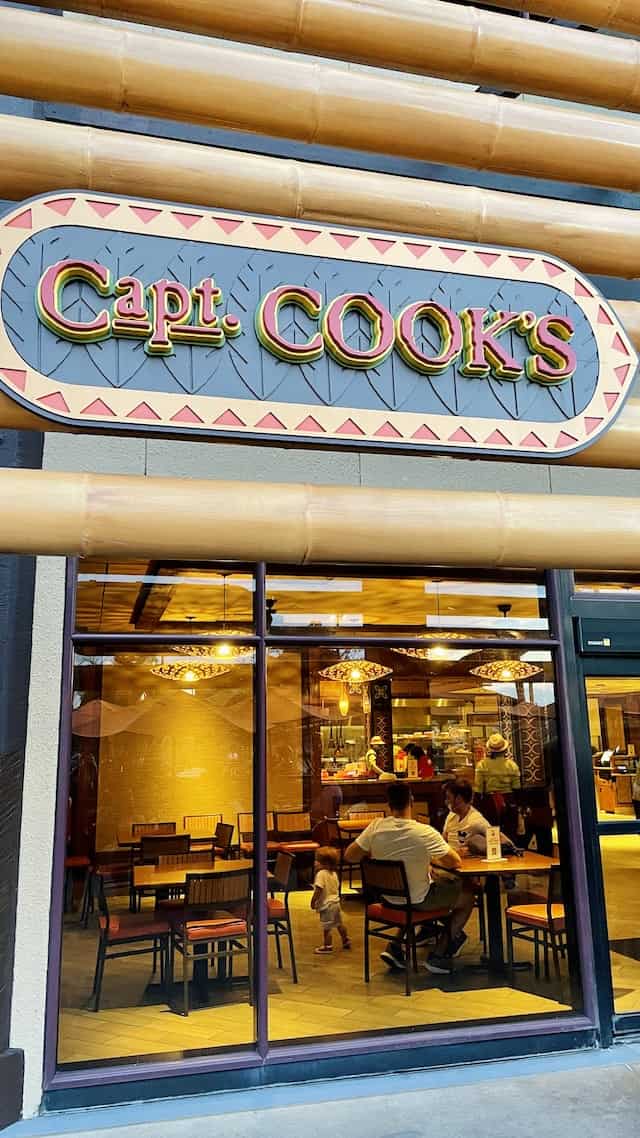 Perhaps the most popular and iconic restaurant at the Polynesian is 'Ohana. Known for its delightful character breakfast and delicious all-you-care-to-enjoy dinner, 'Ohana can be a tough reservation to grab. Head over here for a review.
The Polynesian is also home to a fun coffee and snack service place called Kona Island. You can find a wide variety of things such as Joffrey's coffee, pastries, sushi, and surprisingly unique chocolate-covered treats like bacon here. It is an interesting place for a quick bite!
My (Katie's) favorite stop at the Polynesian is Pineapple Lanai. You can get DOLE Whip right there at the Polynesian. It is a great spot for a cool treat.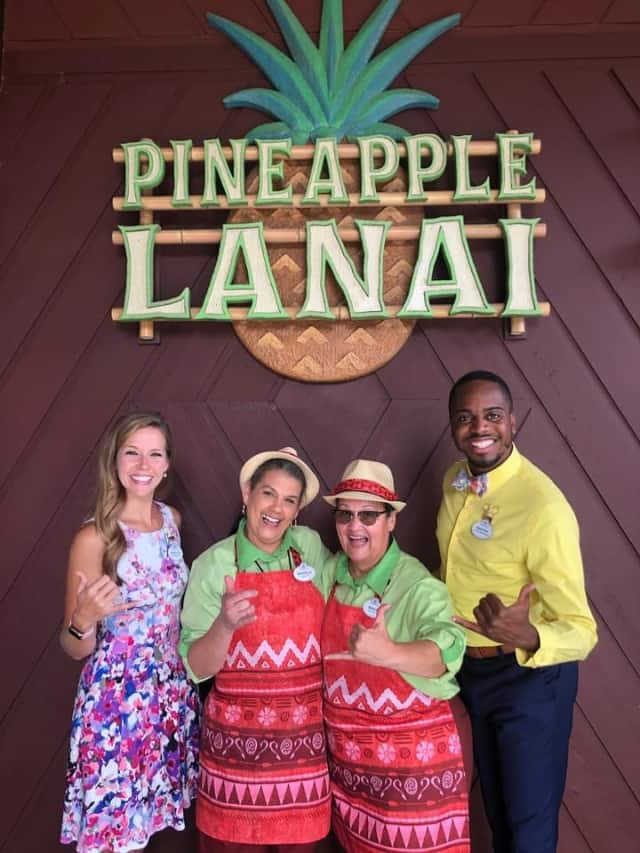 Finally, you can also find unique drinks at Tambu Lounge, Trader Sams, Barefoot Pool Bar and Oasis Bar & Grill. However, don't overlook Oasis Bar & Grill's food because you can find delicious items from the grill.
There are so many places to dine that you will likely not be able to enjoy everything there is to eat in just one trip. Here is a rundown of the best of the best the Polynesian has to offer to help you narrow down all the choices.
'Ohana Bread Pudding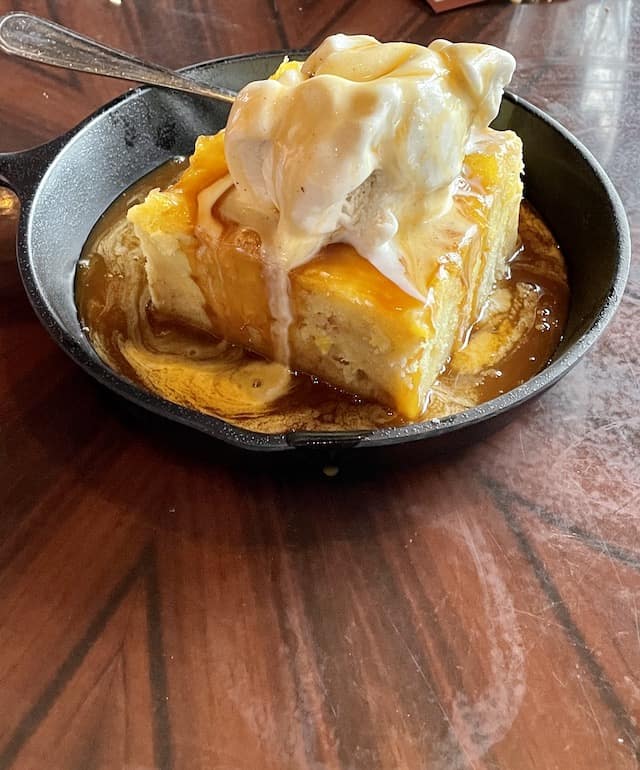 If you have not had a chance to taste 'Ohana's bread pudding, you could be missing out on one of Walt Disney World's most delectable dessert options. In fact, it made my (Katie's) top 10 non-chocolate Disney sweets list.
Traditionally, bread pudding is made by soaking actual bread in some mixture of cream, milk, sugar, perhaps even butter, and other flavorful ingredients. 'Ohana's happens to have pineapple and coconut in its flavor profile. The dish is served warm and is topped with vanilla ice cream and an unforgettable dreamy caramel sauce. It is every bit as decadent as it sounds. If you want to make your own, click here.
You can find this creation at several places at the Polynesian. It comes with your dinner at 'Ohana. But, you can often request it at Kona Cafe. In fact, it is almost always available for mobile ordering at Kona. Click here to see how to get it to go.
'Ohana Noodles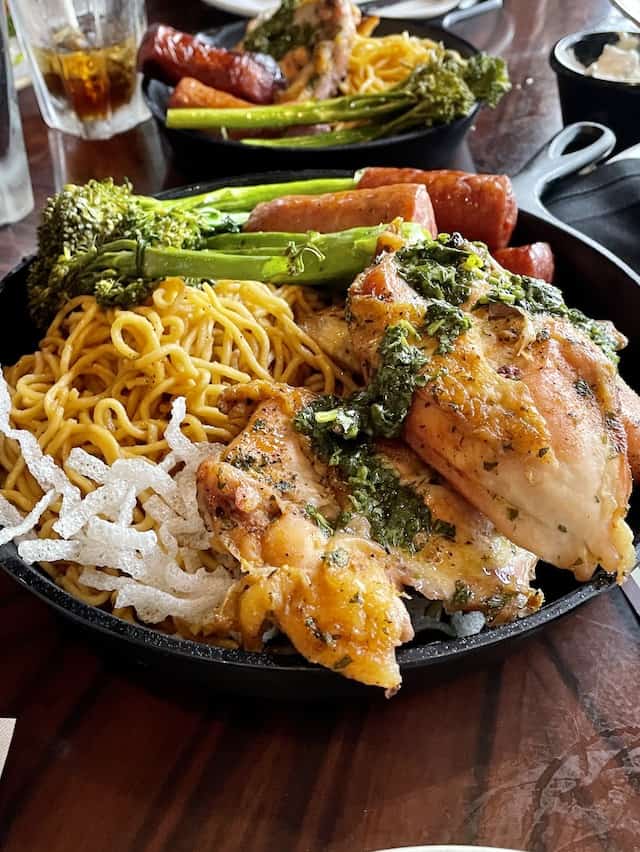 Prior to trying 'Ohana noodles for myself, I was one of the people left confused when I read about the outrage over the temporary disappearance of 'Ohana Noodles, aka "Noodlegate." However, then I tried the noodles.
When I tried 'Ohana noodles, I found myself so surprised at their amazingness that I couldn't even believe it. Savory-sweet, these noodles are perfect. I can see what the fuss was all about These noodles are special.
Honey-Coriander Chicken Wings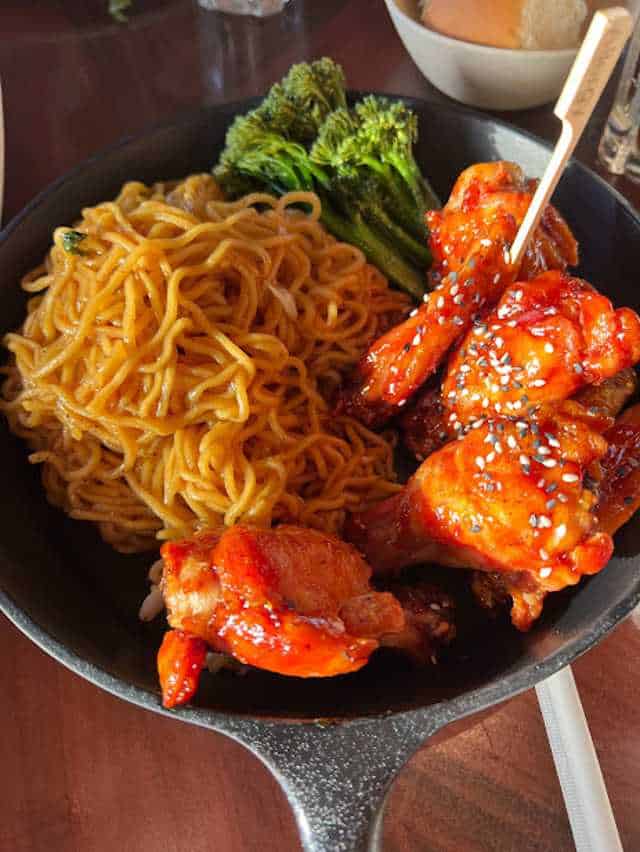 If you hit it on a good night, every single thing at 'Ohana is admittedly pretty good. But, there is something special about those Honey-Coriander Chicken Wings. Oh my goodness, those things are delicious, juicy, and flavorful. If you are in the mood for wings, this is a great place to have a reservation.
Tonga Toast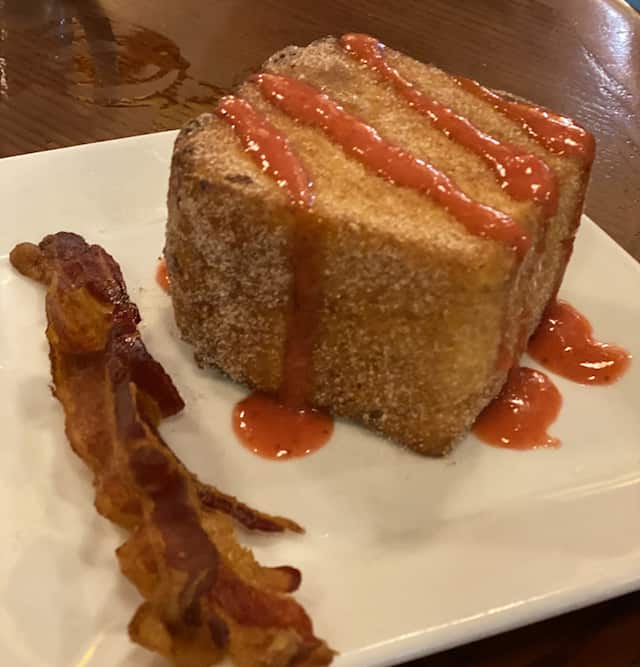 Everyone loves the Tonga Toast, so I feel like I should place it here. Tonga Toast is Banana-stuffed French Toast rolled in Cinnamon Sugar and served with a Strawberry Compote and served with your choice of ham, spiced ham, bacon, or sausage. You can find it at Kona Cafe. You can also order it (for less) at Capt. Cook's.
While I have tasted it, I am going to admit I have never ordered Tonga Toast for myself. That is because I have a different Kona favorite.
Macadamia Nut Pancakes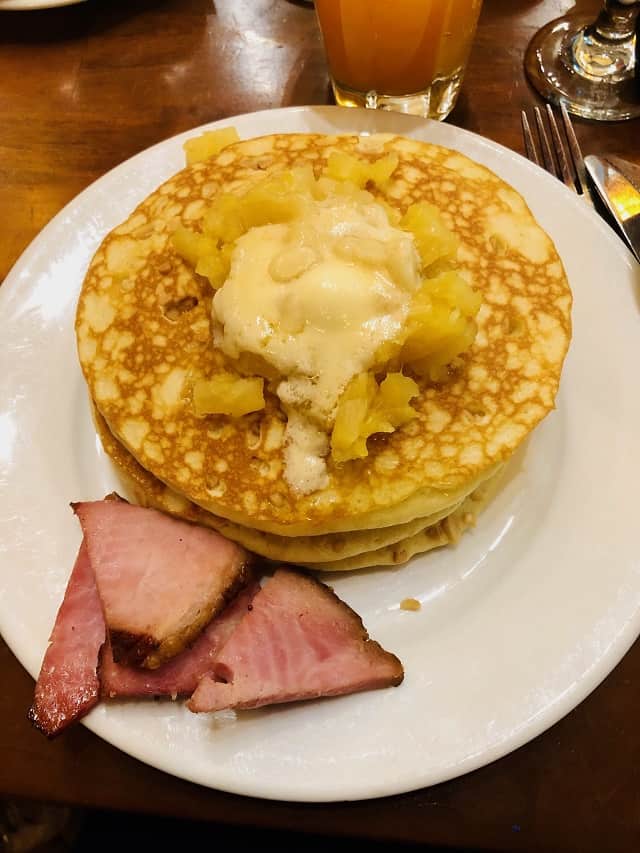 My very favorite breakfast item at the Polynesian is the Macadamia Nut Pancakes. While Tonga Toast gets a lot of clout, the real star of Kona Cafe is these pancakes.
These pancakes are light and fluffy and served with Macadamia Nut Butter, Pineapple Sauce, and your choice of Ham, Spiced Ham, Bacon, or Sausage. You can even order a side of the Tonga Toast compote to pour over the pancakes and jazz them up a little.
Kona Braised-Shortrib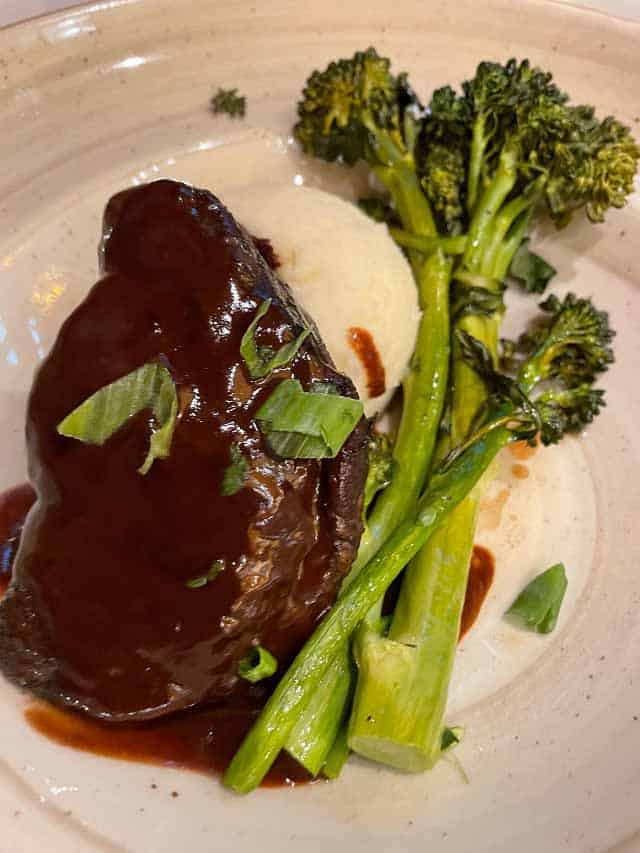 If you want beef at the Polynesian, one of the best things to order is the Kona Braised Shortrib at Kona Cafe. This dish is a Kona coffee-braised short rib over creamy mashed potatoes with broccolini. The meat itself was ridiculously tender, and I loved the savory flavor.
The potatoes were creamy and smooth and paired well with the sauce. Sometimes broccolini can be meh for me, but I enjoyed this, especially with what was left of the sauce.
Pulled Pork Nachos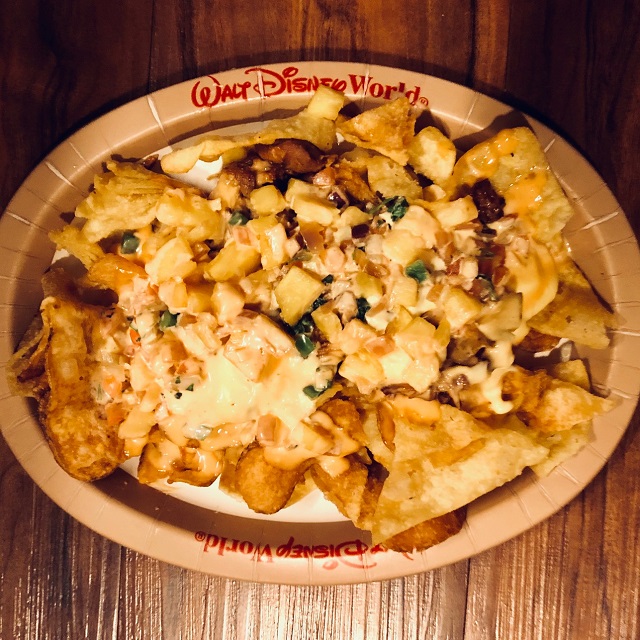 The Pulled Pork Nachos are one of the unique items served at Capt. Cooks. You can order this dish at both lunch and dinner.
These "nachos" are actually the house chips instead of traditional tortilla chips. They are served with pulled pork, cheese, spicy mayonnaise, pico de gallo, and pineapple salsa. They are certainly big enough to share.
Aloha Pork Sandwich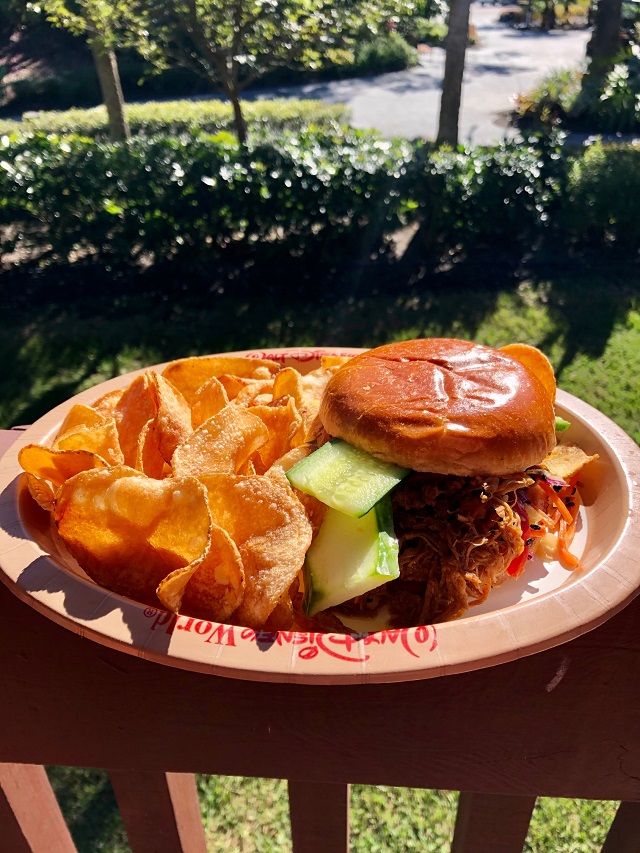 The Cast Members at Capt. Cook's once told me that the Aloha Pork Sandwich is the most popular item on the lunch/dinner menu there. My husband usually orders it when we dine there, and after tasting his, I can understand the hype!
The sandwich consists of pork, cheddar, Asian slaw, cucumbers, and tomatoes on a brioche bun. The sauce on the sandwich is a bit spicy, but the pork is savory and tangy. It is served with delicious house-made chips or fries. It is exclusive to Capt. Cooks, so if you want this savory sandwich, you will have to head to the Poly.
DOLE Whip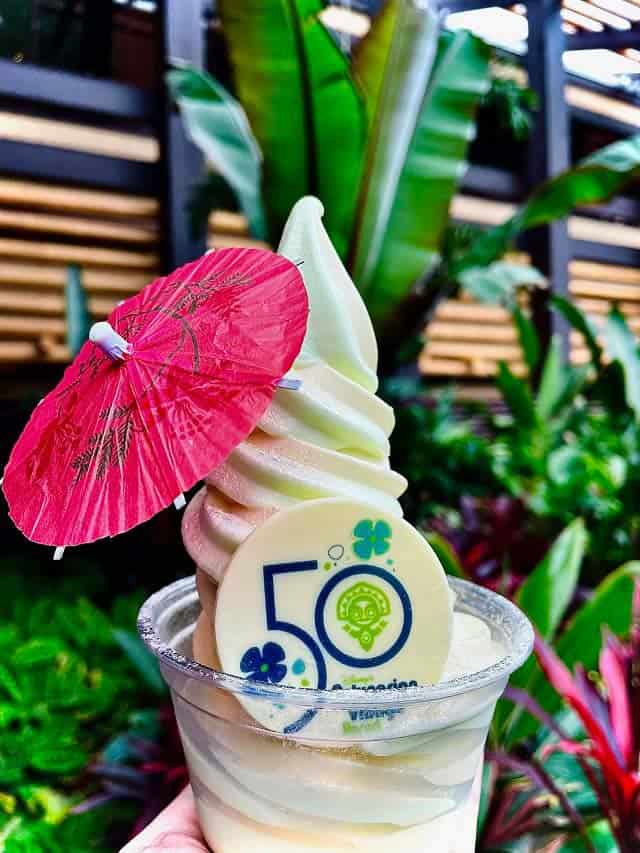 One of my favorite things about staying at Disney's Polynesian Resort is the constant availability of DOLE Whip. When my family and I stay there, we often wait to have dessert until after the parks close, knowing we can return to our resort and grab our favorite treat on the way back to our room.
Pineapple Lanai at the Polynesian is primarily devoted to serving DOLE Whip and DOLE Whip Floats. Sometimes specialty treats appear like the 50th Anniversary version of the DOLE Whip. You can find DOLE Whip Pineapple there all the time, and other flavors appear on a rotating basis.
Fried Wonton Chips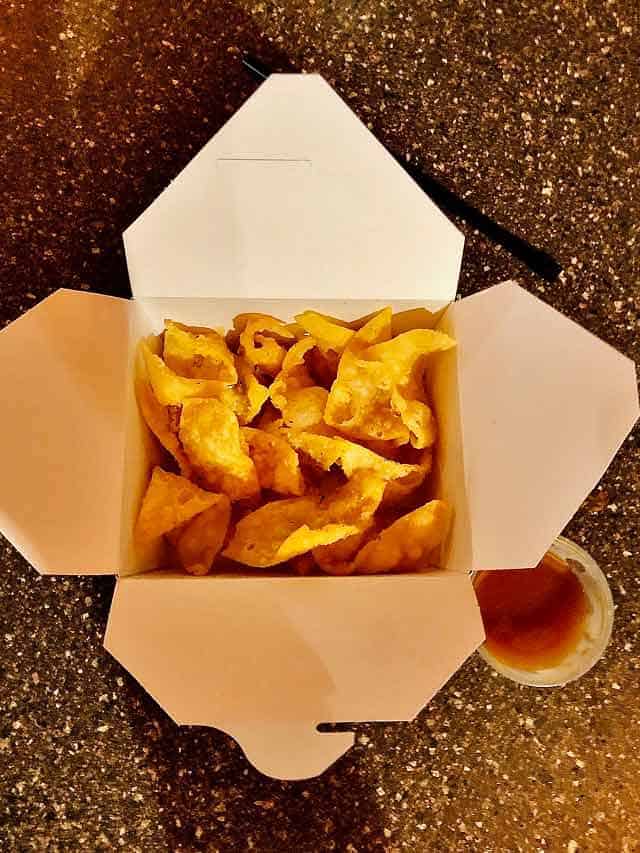 I think that Oasis Bar & Grill is one of Walt Disney World's best secrets. That is because it is the home of some unique and delicious treats. One such snack is the Fried Wonton Chips.
These little chips will remind you of the fried noodles served with soups at Chinese Restaurants. But they are tossed in a delicious spice and served with Duck Sauce for dipping. My whole family loves them. They are definitely one of my favorite Disney snacks.
Final Thoughts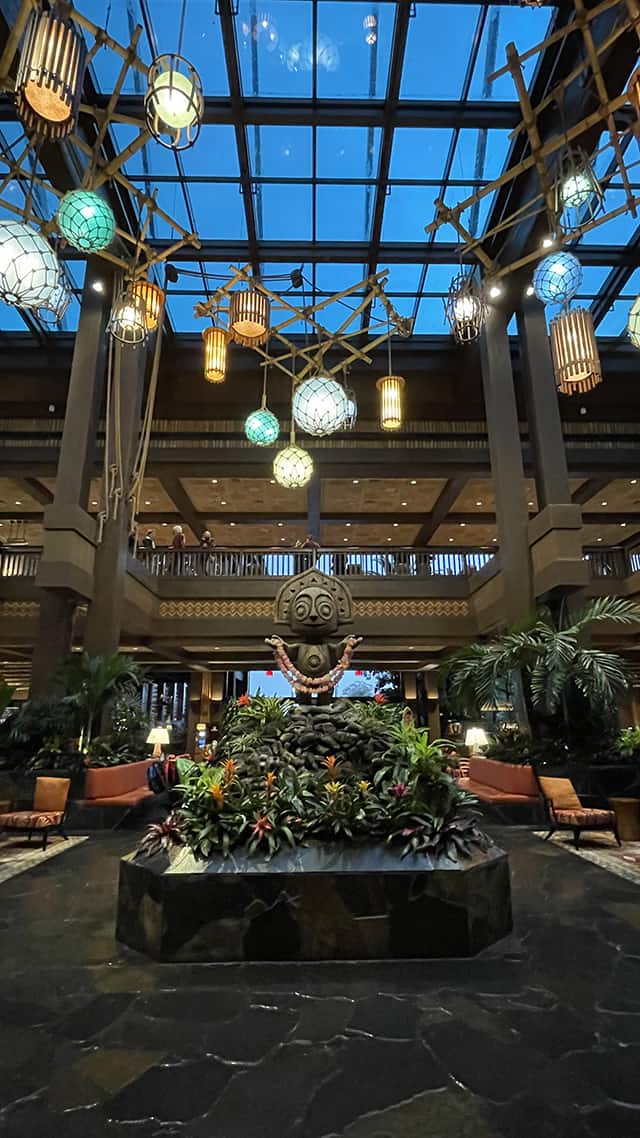 Menus change over time, but these are items we hope we will always be able to find at the Polynesian! Even if you are not staying there, fear not! All the savory, sweet, and spicy goodness is just a Monorail ride away from the Magic Kingdom.
What are your favorite things to eat at the Polynesian? Did we miss any of your favorites? Let us know in the comments below or on our Facebook page. Or, keep the conversation going and share them with us in our crew, too!

Are you planning a vacation? Reach out to our trusted travel agency sponsor Authorized Disney Vacation Planner
Mouse Class Travel
!