Have you been dreaming of Kona Breakfast? Here is a review of its offerings beyond Tonga Toast.
Kona Cafe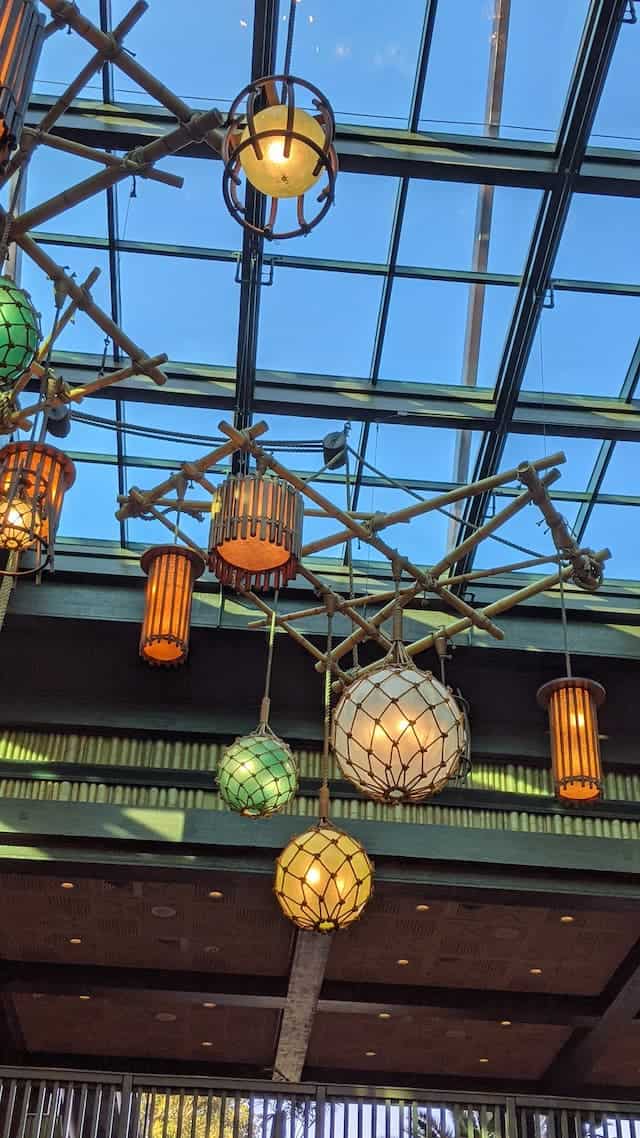 If you love breakfast, you will probably love Kona Cafe. While Kona serves three meals a day, breakfast is by far the most popular and for good reason.
Kona Cafe is located at Disney's Polynesian Resort. You can find it on the second floor of the Great Ceremonial House near it's better known neighbor 'Ohana. However, while 'Ohana seems to be the hotter ADR, many fans feel Kona offers a superior breakfast.
The Ambiance
Kona shares the same tropical vibe as the rest of the Polynesian resort, which is in the process of being refurbished. For the full story on construction updates, read here.
The restaurant is relatively open to the rest of the Grand Ceremonial House. As a result, it can be a bit loud. However, that does not stop it from being an enjoyable experience.
Getting To Kona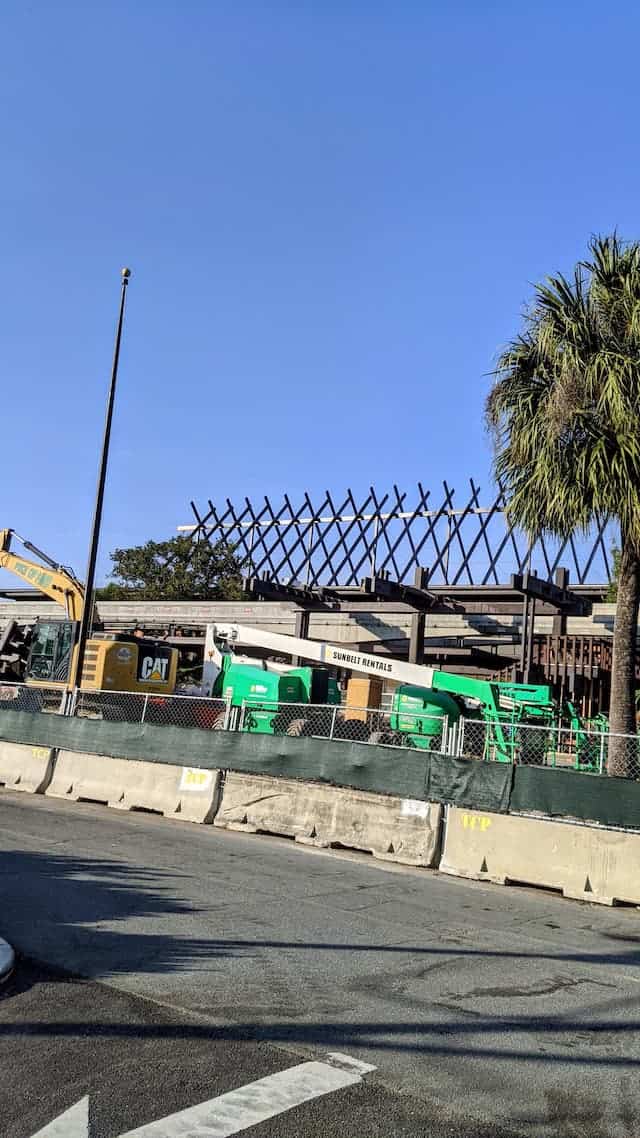 If you are staying at the Polynesian, getting to Kona is simple. You just have to stroll there.
However, it can be tricky to get there right now. This is especially true since the Monorail is currently not stopping at the Polynesian.
If you are staying in one of the Monorail Resorts, either the Contemporary or the Grand Floridian, you could take the Monorail to the Transportation and Ticket Center. It is not a terribly long walk from there to the Grand Ceremonial House. You could also hop on a ferry boat if that is your preference.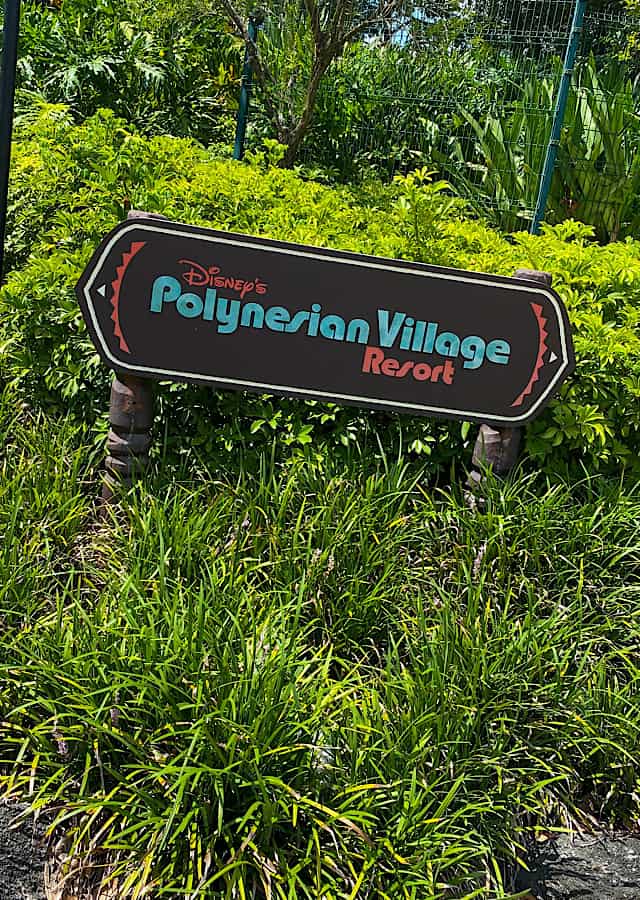 Likewise, if you are staying at one of the other resorts, you can use a similar strategy. Take your resort bus to the Magic Kingdom, and from there you can hop on the Monorail or the Ferry.
Otherwise, it is likely more efficient to take your own car. If you don't have one, you might consider a ride share service.
Tonga Toast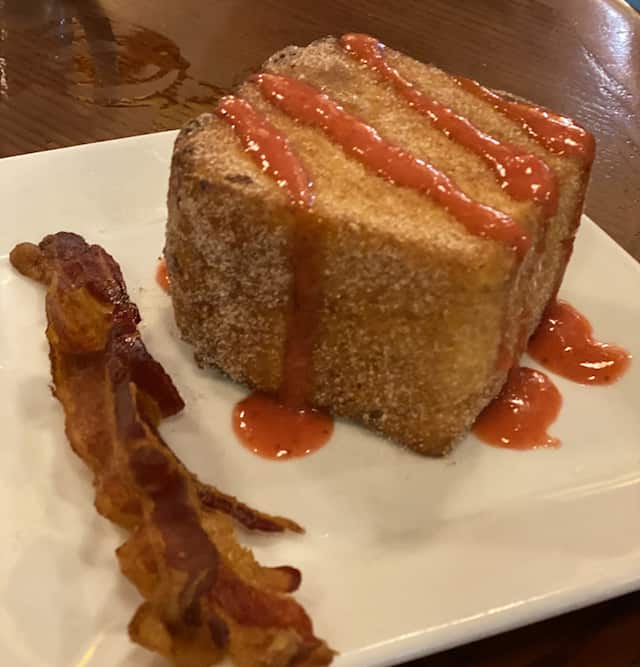 Now, there are a lot of people who are of the opinion that breakfast food is breakfast food, and it's all the same everywhere. But, Kona is not just standard breakfast food.
In fact, it has offerings that can not be found outside of the Polynesian. One of these is the ever popular fan favorite Tonga Toast.
I am going to get this out of the way first. Everyone raves about the Tonga Toast. I know so many people who absolutely adore the stuff.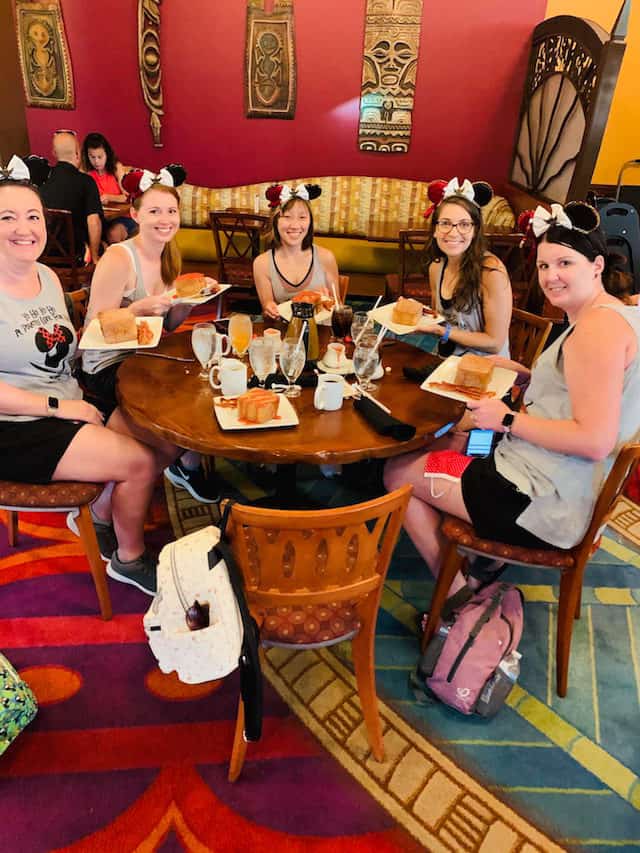 One of my dark Disney confessions is that I (Katie P) am not a fan of Tonga Toast. (GASP!) It's unthinkable, I know, especially considering I like all the things with hype.
You will probably love it and should try it if it is on your bucket list. However, I just want to put this out there: Kona is more than just Tonga Toast. In fact, this review focuses on some of Kona's other menu offerings.
Kona: Beyond Tonga Toast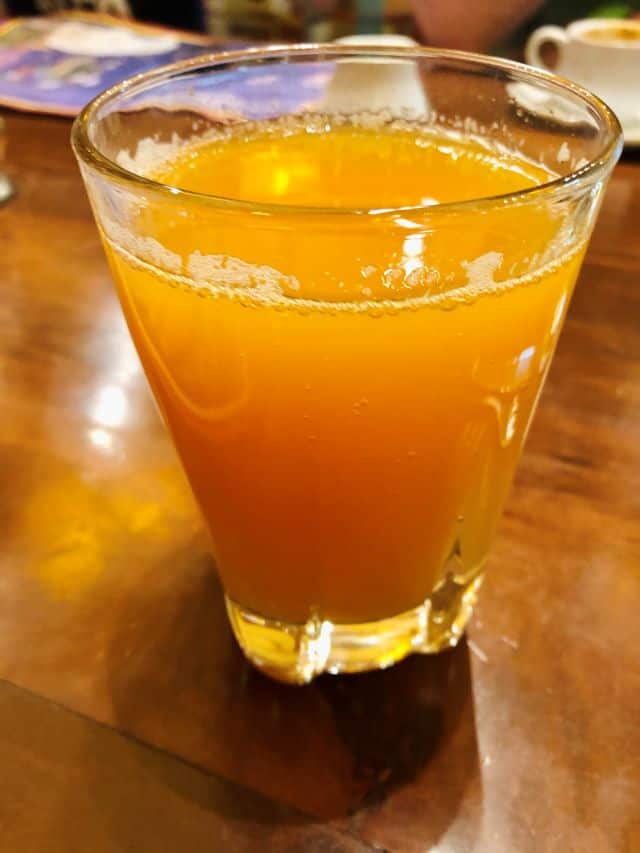 Right now the menu is relatively limited, as is the case with many of Walt Disney World's restaurants. While we hope to see more and more options come back, there are several awesome items available as it stands.
First off, it is important to know that Kona is one of the places that serves POG Juice. For those of you who are unfamiliar with it, POG Juice is Disney's magical concoction of Passionfruit, Orange, and Guava juice.
To me this stuff is liquid Pixie Dust, and I cannot resist it despite the fact that I normally stick with water everywhere I go. For Disney's copycat recipe, click here.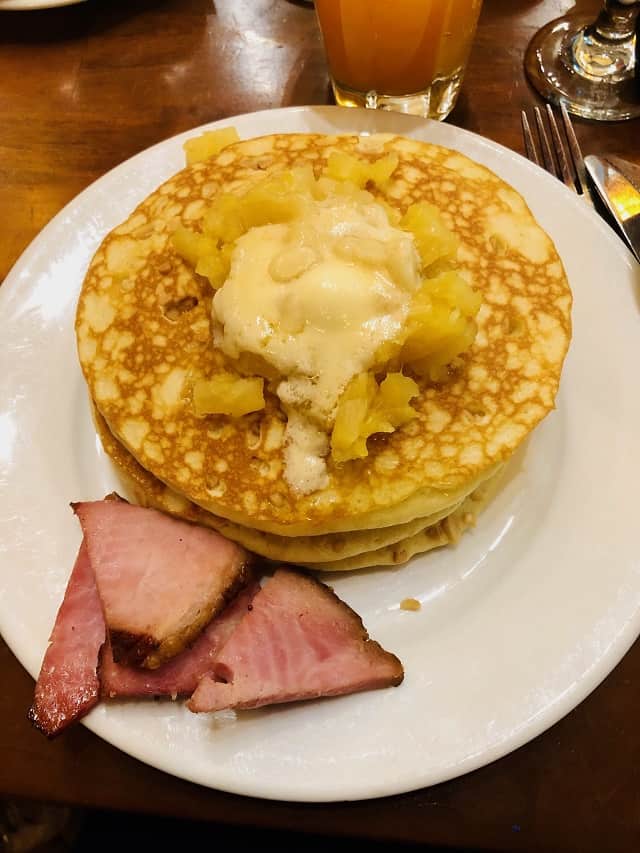 Next, if you have not heard about the Macadamia Nut Pancakes, you need to know about them. I have never really been a huge fan of Macadamia nuts in my day-to-day life. However, I have also never had them in pancake form.
Somehow, macadamia nut and pineapple combine to create pancake magic. These pancakes are light, fluffy, and just the right kind of sweet. They are topped with macadamia butter and pineapple sauce and come with a side of breakfast meat: ham, bacon, or sausage. Both the bacon and the ham tend to be good. I still need to try the sausage.
I have the pancakes every time I go to Kona. This was no exception on my last trip. They were as light and fluffy as ever.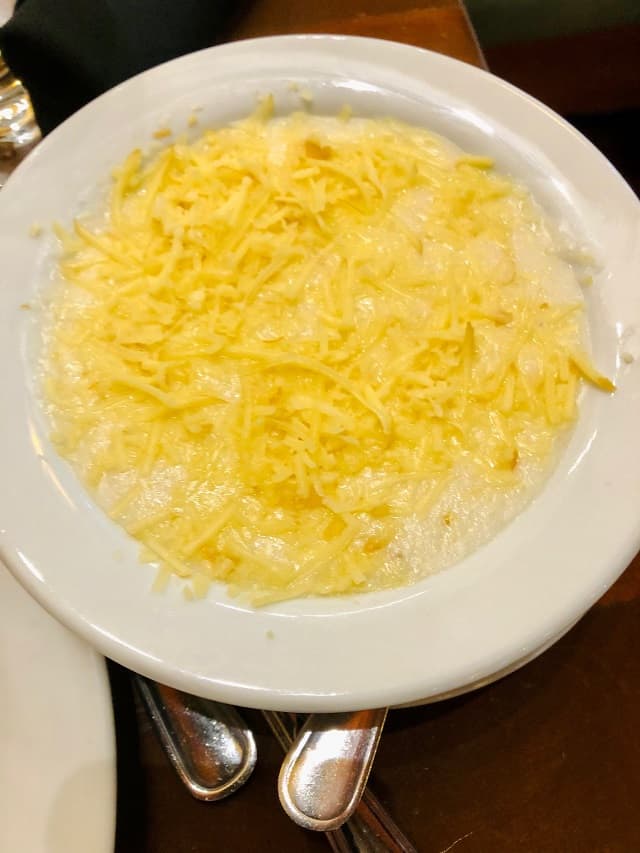 I also love the Creamy Grits with Smoked Gouda. I eat lots of grits because they are a staple where I am from. Gouda grits are one of my favorite things, and Kona has an excellent rendition.
They are rich, creamy, smooth, and cheesy. There are few grits I love better. I tend to get a side order of them. I have traveled also with people who were not terribly hungry and manage to make a meal of them.
Kona for Kids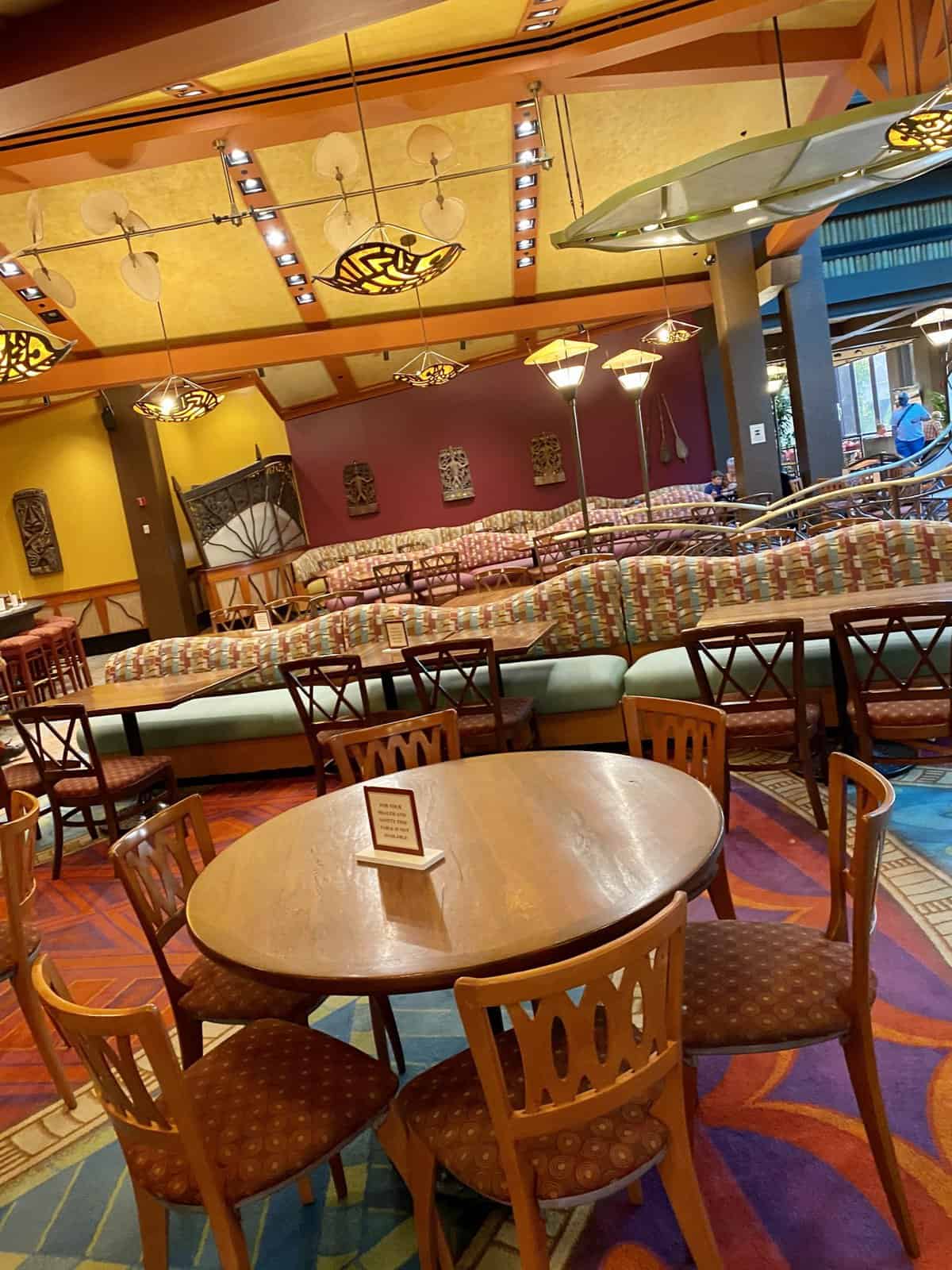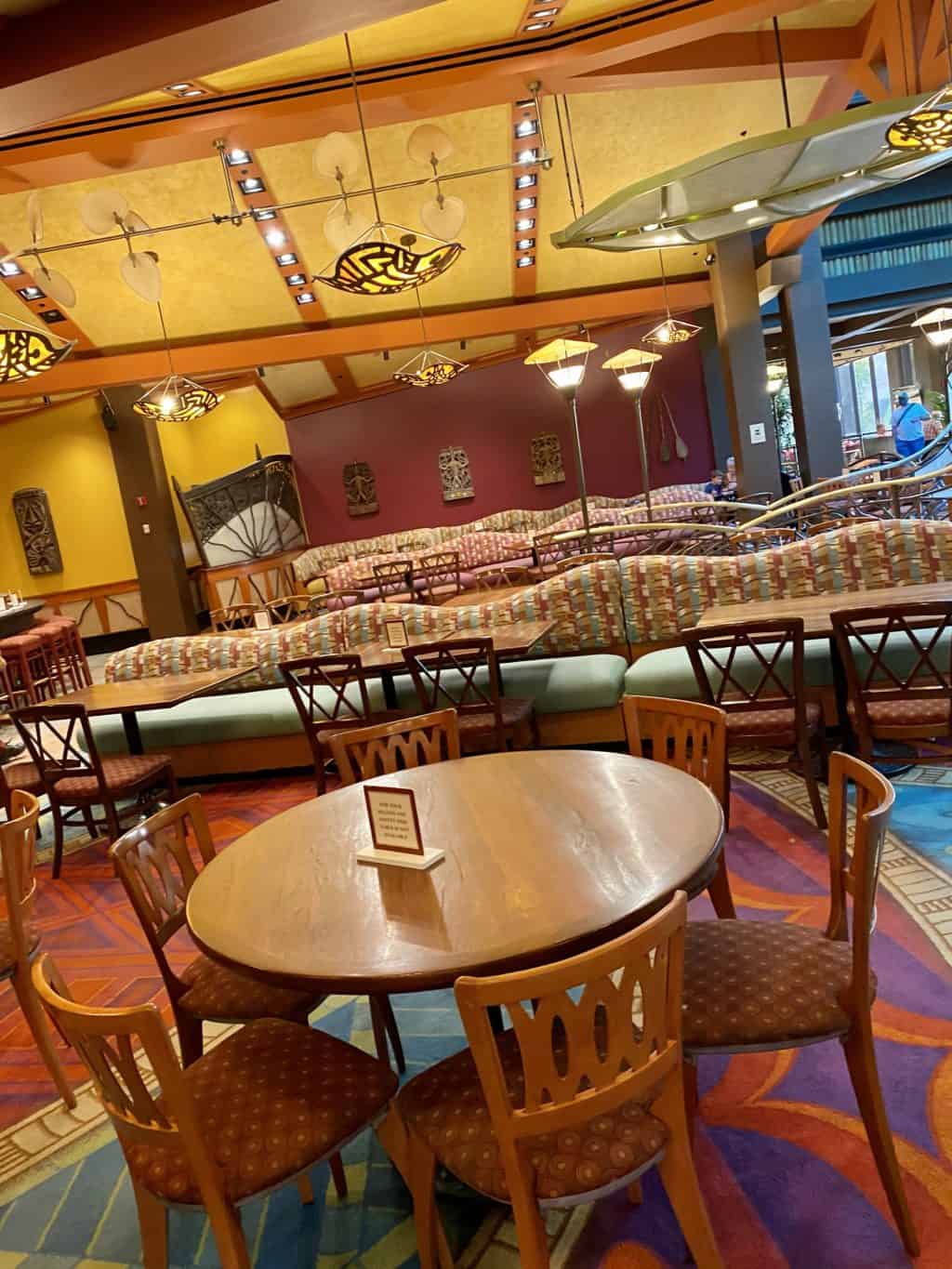 The Kona Kids' menu has some tasty delights on it as well. If you are looking for Mickey Waffles, Kona is NOT the right stop for you.
Instead, head over to Capt. Cook's downstairs. They serve both adult and child portions of Mickey Waffles.
Kids can select an entree and two sides and a drink to go along with it. Typically the side options are fruit, breakfast potatoes, yogurt with strawberries, bacon, or sausage.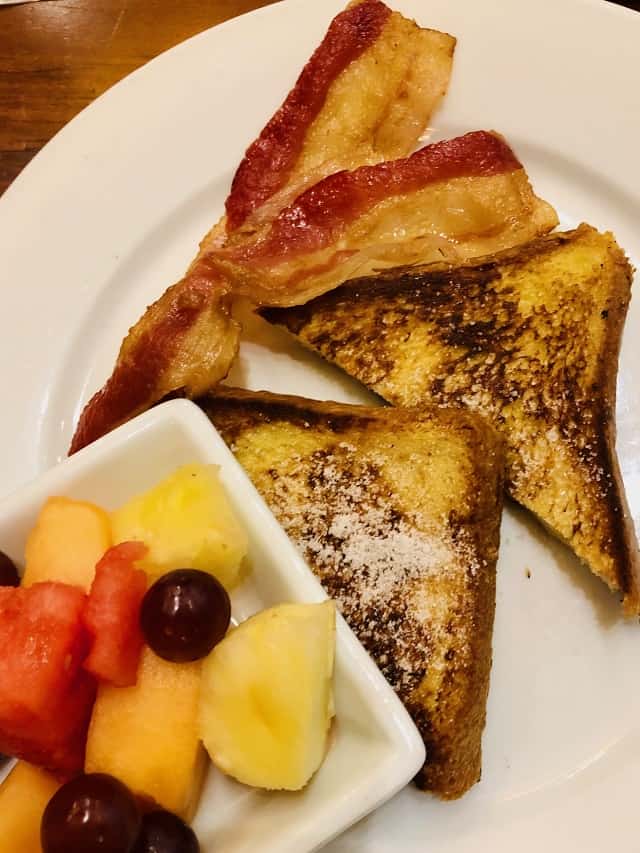 In addition to eggs and oatmeal, one of the more interesting options is Mickey-shaped pancakes. However, my kids both strongly prefer Minnie's French Toast.
The French toast is pretty tasty if I do say so myself. This French toast is nothing like the Tonga Toast; it is a simple classic recipe. It reminds me of the delicious French toast my own dad used to make out of leftover sandwich bread when I was a kid. In fact, if I weren't such a fan of the macadamia pancakes, I might order the kids' toast for myself.
Final Thoughts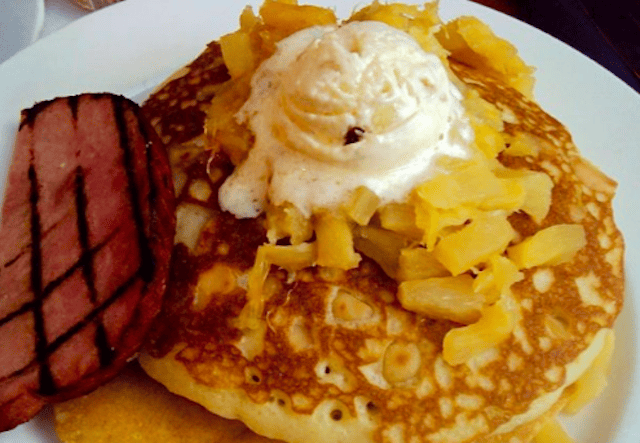 Overall, Kona is one of my favorite Walt Disney World breakfasts. I don't manage to dine there on every trip, but I make time for it on my longer trips.
As I mentioned, the menu is currently limited. I am curious to see what it looks like later in 2021 and into 2022. Hopefully some of the other delectable options will return for those who like a more savory breakfast.
Are you a Kona fan? What's your favorite menu item? Let us know in the comments below or on Kenny the Pirate's Facebook Page, or join our friendly crew and continue the discussion there!