Bay Lake Tower is home to the DVC accommodations at Disney's Contemporary Resort. I recently enjoyed a night in the deluxe studio. Join me as I walk you through the room and tell you all about my stay!
Bay Lake Tower at Disney's Contemporary Resort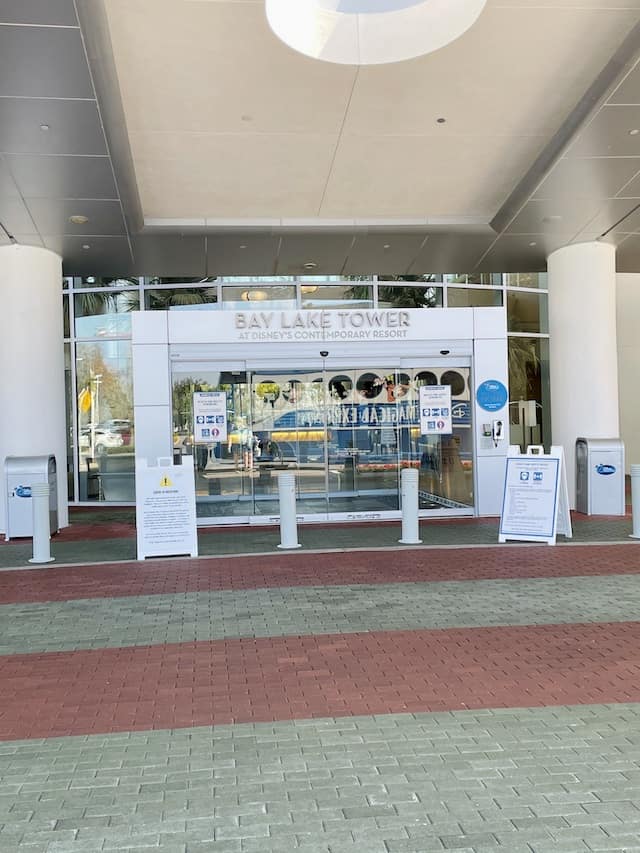 Bay Lake Tower (or BLT for short) is the Disney Vacation Club (DVC) tower at Disney's Contemporary Resort. The Contemporary was one of the first resorts built at Disney World, but Bay Lake is not the first DVC accommodation!
It is the ninth Disney DVC resort and the seventh located on Disney World property. It opened in 2009, which makes it 12 years old!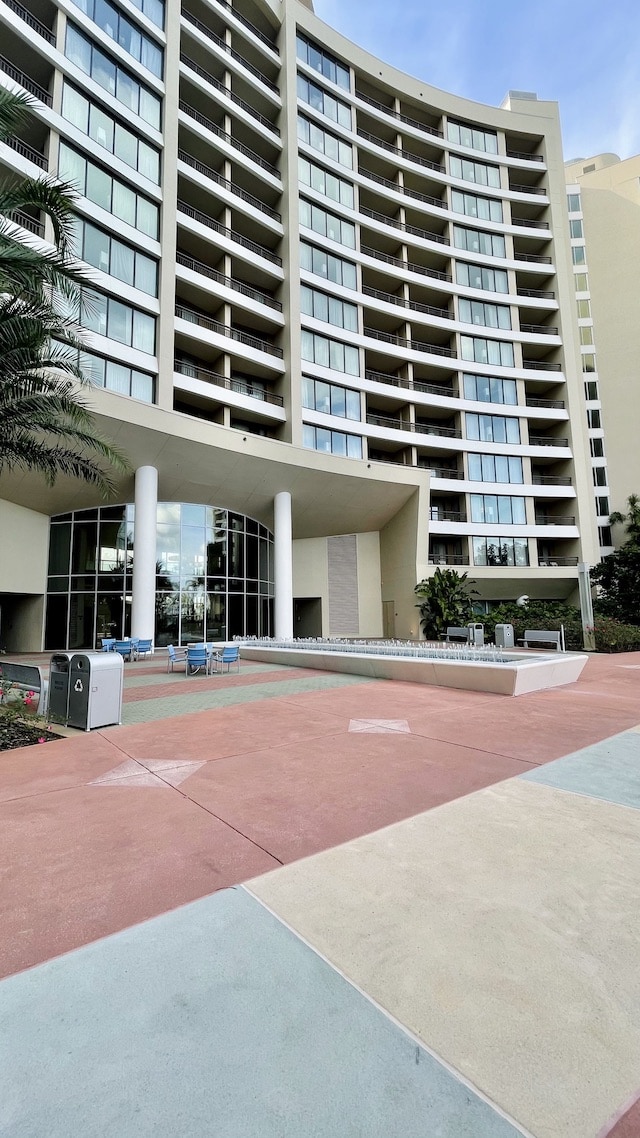 These rooms can be booked with points by DVC members. If you are curious about what DVC is, check out Heather's article HERE. Members can also rent their points out to non-members, which is how I booked this stay. I have rented points several times, and the savings are fantastic. You can read all about the advantages and disadvantages of renting points HERE.
Additionally, Guests can book a stay at BLT with a cash reservation. With the close proximity to Magic Kingdom – it's less than 10 minutes to WALK there! – these rooms are more on the expensive side. Of course, regular rooms at the Contemporary Resort are all cash reservations so that's an option as well.
Getting to Bay Lake Tower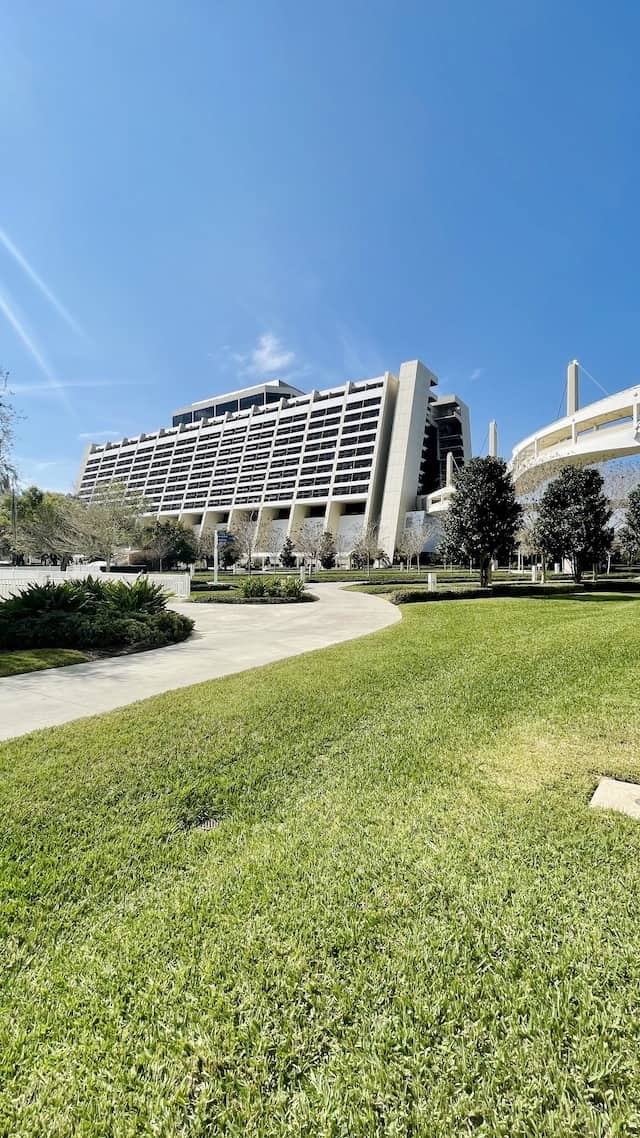 Bay Lake Tower is accessible by Disney's Magical Express since it's a Disney World Resort! Unfortunately, this service will not be available to any resort beginning in 2022. You can read about that news HERE.
If you drive to Disney, you can park in the Guest parking just outside the tower.
Once you are on property, you have access to all the transportation options Disney offers. As I mentioned above, you can walk to Magic Kingdom! There is a special walkway just for Guests of the Contemporary and Bay Lake. This was one of the main reasons I booked one night at Bay Lake Tower. I wanted to be able to walk to the park! It was so nice not to have to worry about bus schedules or waiting for the monorail to open for the day.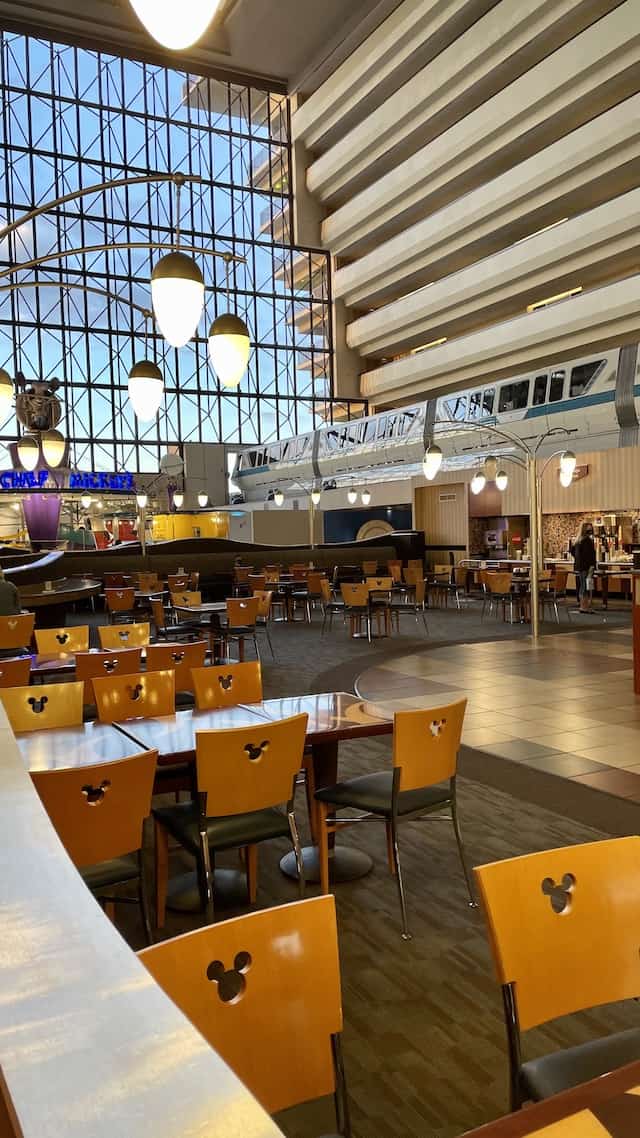 Speaking of the monorail, it is a very short walk to the Contemporary where you can hop on! You can access the Magic Kingdom, the Grand Floridian, and the Transportation and Ticket Center from the Contemporary. Since the Polynesian monorail station is currently closed, it does not stop there. Additionally, the EPCOT line is not currently running.
The water taxi will transport Guests from the Contemporary to Wilderness Lodge and Fort Wilderness as well. Finally, bus service will get you to the parks and Disney Springs.
Rooms at Bay Lake Tower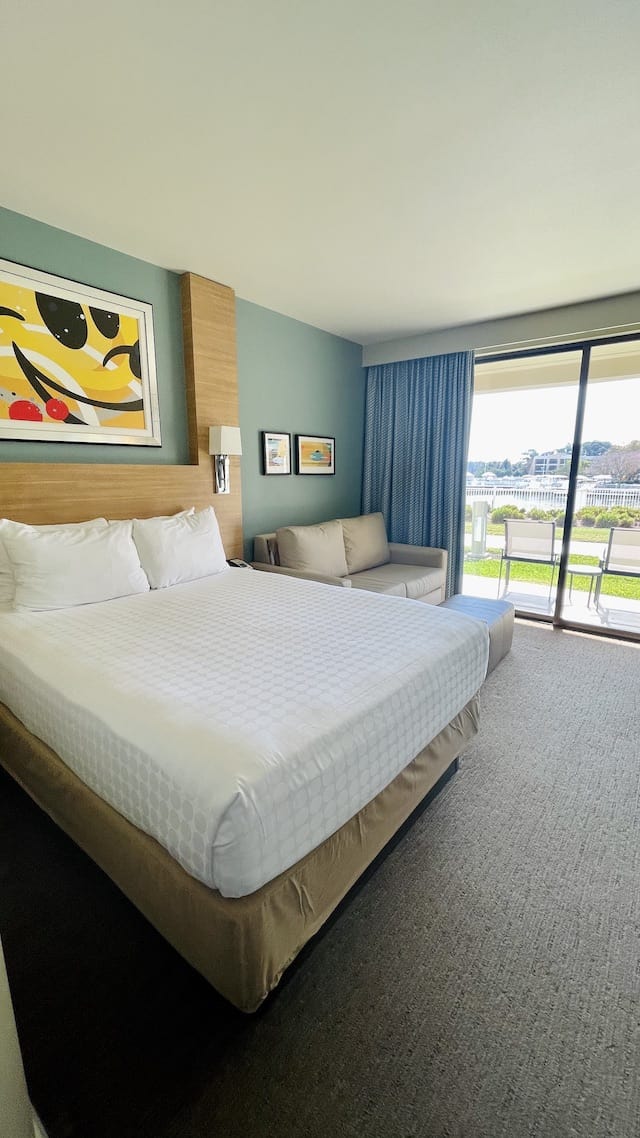 Before I dig in to the deluxe studio, Bay Lake Tower offers a true home away from home experience. Along with the studios, there are also 1 bedroom villas, 2 bedroom villas, and 3 bedroom grand villas. Full kitchens, multiple bathrooms, roomy living spaces, and stunning views of Magic Kingdom or the Bay Lake offer very deluxe accommodations in the villas for the length of your stay!
Rebecca stayed in a 2 bedroom villa recently, and you can check out her photos and thoughts HERE.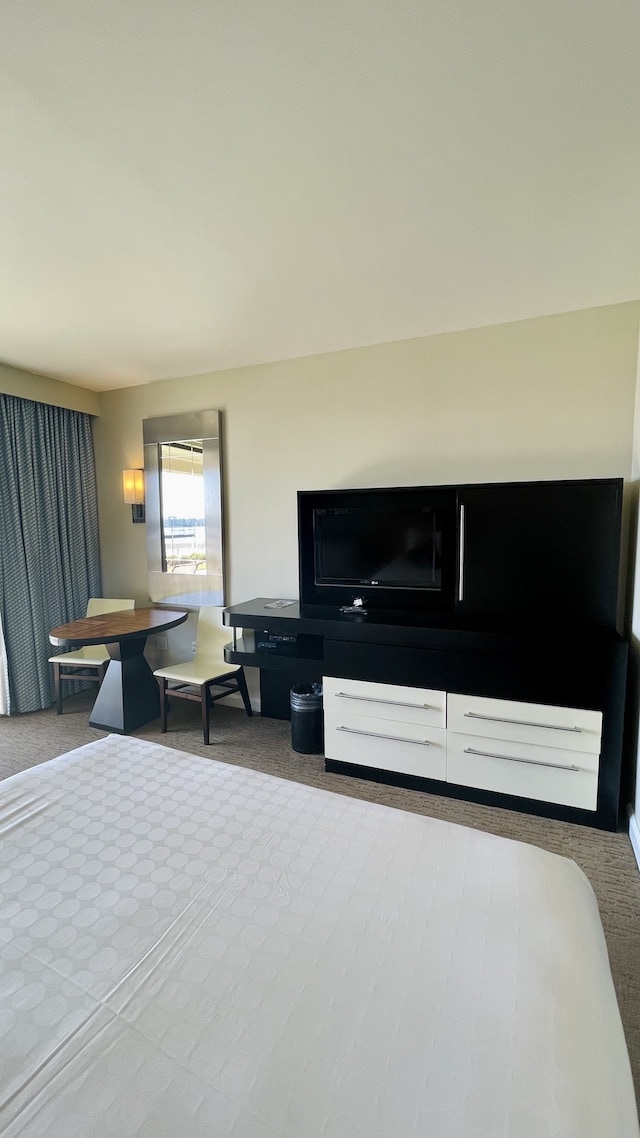 The deluxe studio I stayed in had a full bathroom, a queen sized bed, a sleeper sofa, and a small table. There was a dresser and a television as well. The dresser offered plenty of storage space. I didn't need all of that since I was only staying for one night, but this would be very beneficial for longer trips.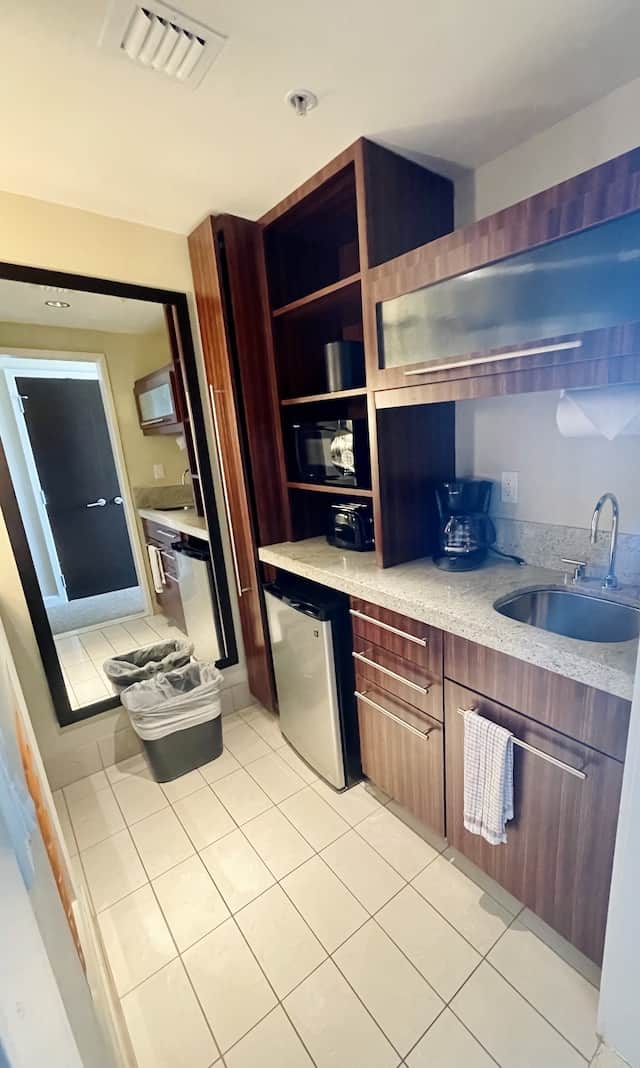 In the kitchenette, I had access to a mini refrigerator, sink, toaster, microwave, and coffee pot. Additionally, the room had bowls, plates, utensils, dish soap, towels and more to help me feel more at home during my stay.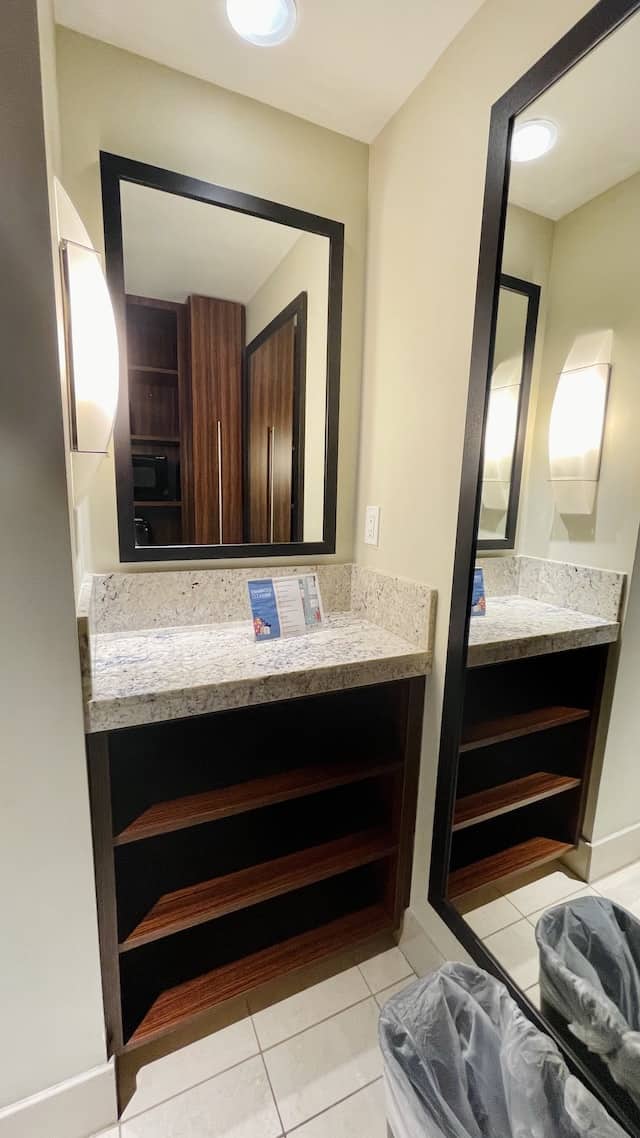 There was even a little prep space for extra storage! This would be ideal to lay your snacks and drinks out on while you're vacationing. There is also a full-length mirror and smaller mirror in the kitchenette.
We booked a standard view, but my view was anything but standard! I was on the first floor and had views of the beach area, the pier, and Bay Lake. I could have walked on to my porch area and watched the Electrical Water Pageant! More on that in a bit.
Thoughts on the Deluxe Studio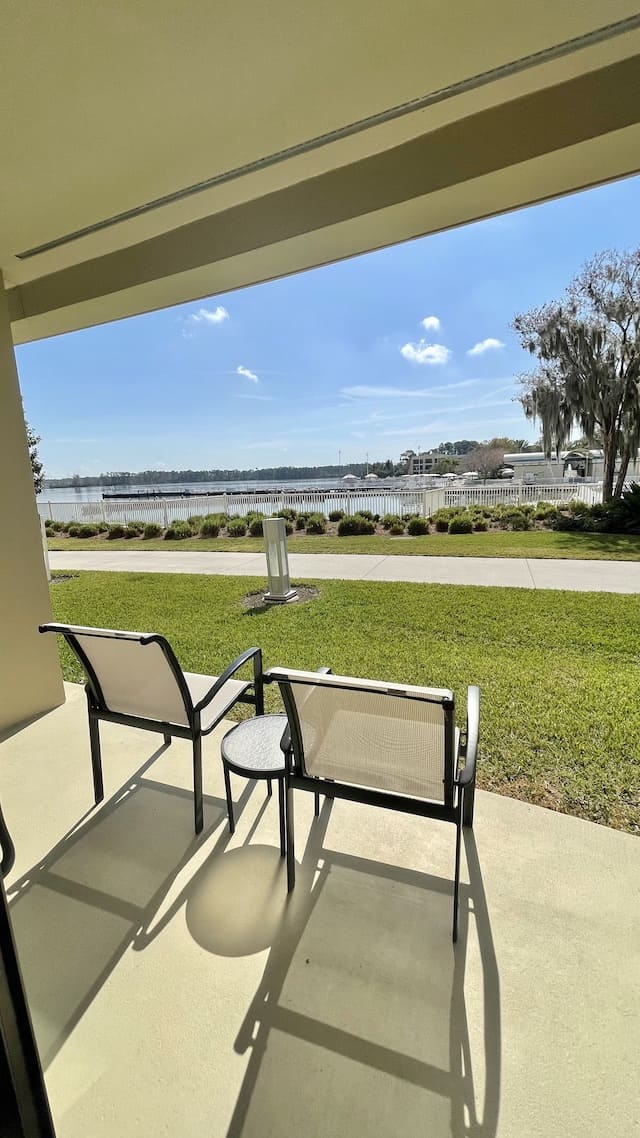 I really enjoy DVC rooms because of the kitchenettes. It is blocked off from the rest of the room so it doesn't feel like it's eating up my sleep space.
With the kitchenette, my son was able to reheat his pizza in the room. The bowls, plates, and cutlery are all wrapped in plastic, which I like with all the extra health precautions.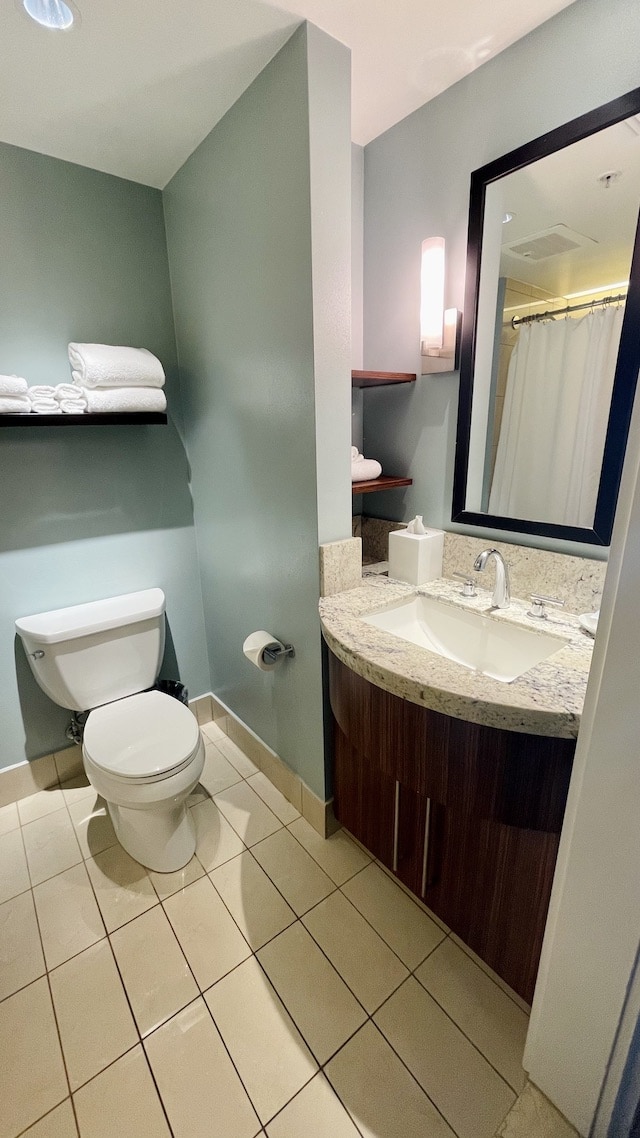 As you can see in the photo above, the vanity area is extremely small. There is not a lot of space for toiletries and getting ready for the day. You could probably use the mirrors in the kitchenette to get ready.
The room itself was pretty standard in size compared to other rooms on property. It was definitely bigger than a value resort, but not as big as rooms at the Polynesian or Grand Floridian. For myself and my son, it was just the right size. I could see it being a tight fit for a family of 4, however.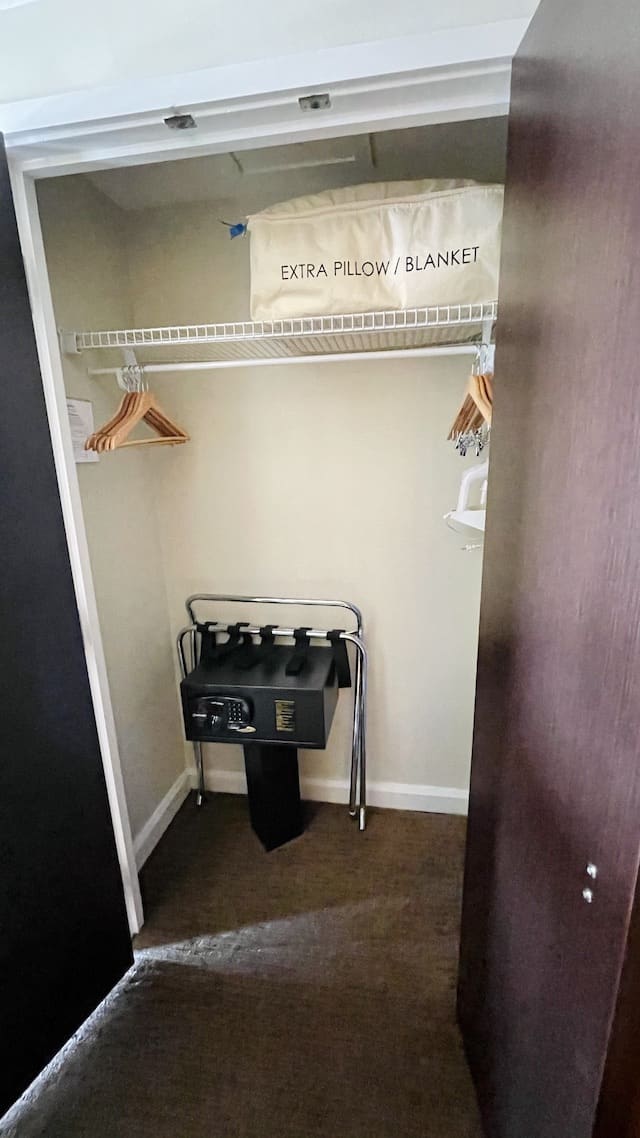 As the name suggest, the decor and overall atmosphere of the resort are very…contemporary. It did not have a "theme" at all. The room and tower, as well as the Contemporary Resort, felt like a regular hotel. Other than a little Mickey art on the wall, you wouldn't even be able to tell I was staying at a Disney Resort.
I don't think this is necessarily a bad thing, but if you want a uniquely themed resort or your kids want to be immersed in Disney, I don't think Bay Lake Tower fits that bill.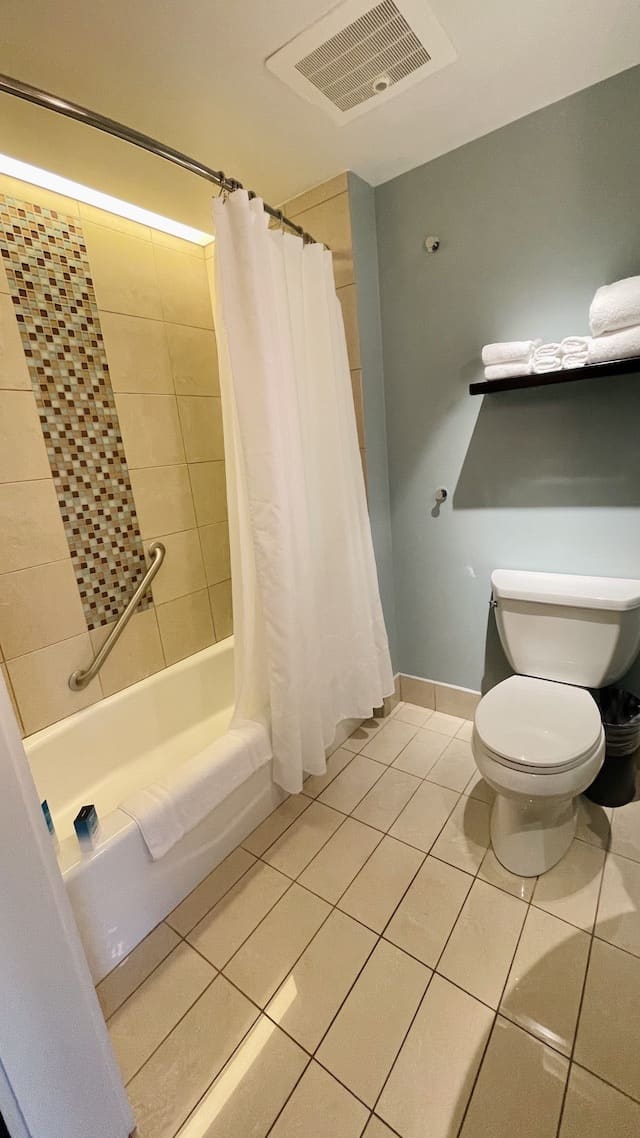 All that said…I would absolutely stay here again knowing I can walk to Magic Kingdom in 10 minutes. I believe that is why most people stay at this resort. However, the new walkway from the Grand Floridian to Magic Kingdom opened in 2020 so Bay Lake and Contemporary are not the only resorts that offer this ultra-convenient option.
Recreation and Amenities at Bay Lake Tower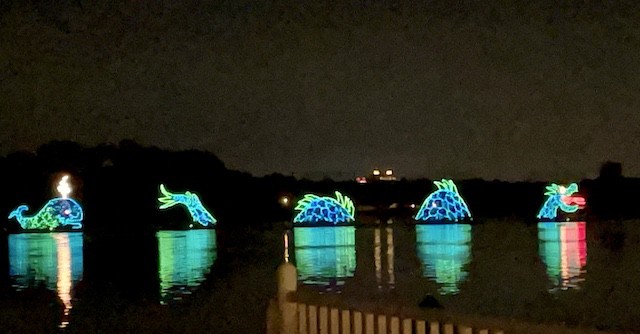 As I mentioned previously, the Electrical Water Pageant can be seen from the Contemporary Resort and Bay Lake Tower. The time it arrives at the resort depends on the time Magic Kingdom closes. Be sure to check the Disney website or ask a Cast Member to find out what time you can expect to see the show at the resort.
I watched the show from the pier. There were only a few other families with us so it really felt like a private show. You would also be able to spot it from your room depending on which way you are facing, from the beach area, and probably even from the main resort pool.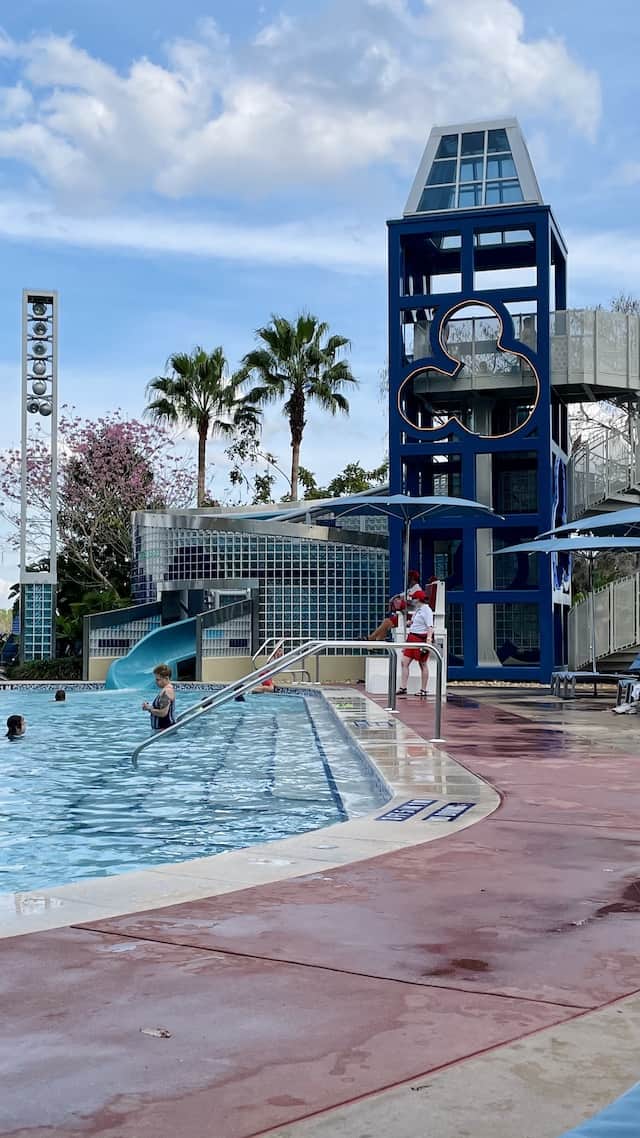 Speaking of the pool, Bay Lake Tower has its own pool. We enjoyed both the Bay Cove Pool at BLT and the feature pool at the Contemporary. Both had slides and hot tubs. It was nice to be able to swim in the middle of winter since that's not possible where I live, but the pools were nothing special.
I much prefer Stormalong Bay at Disney's Yacht and Beach Club!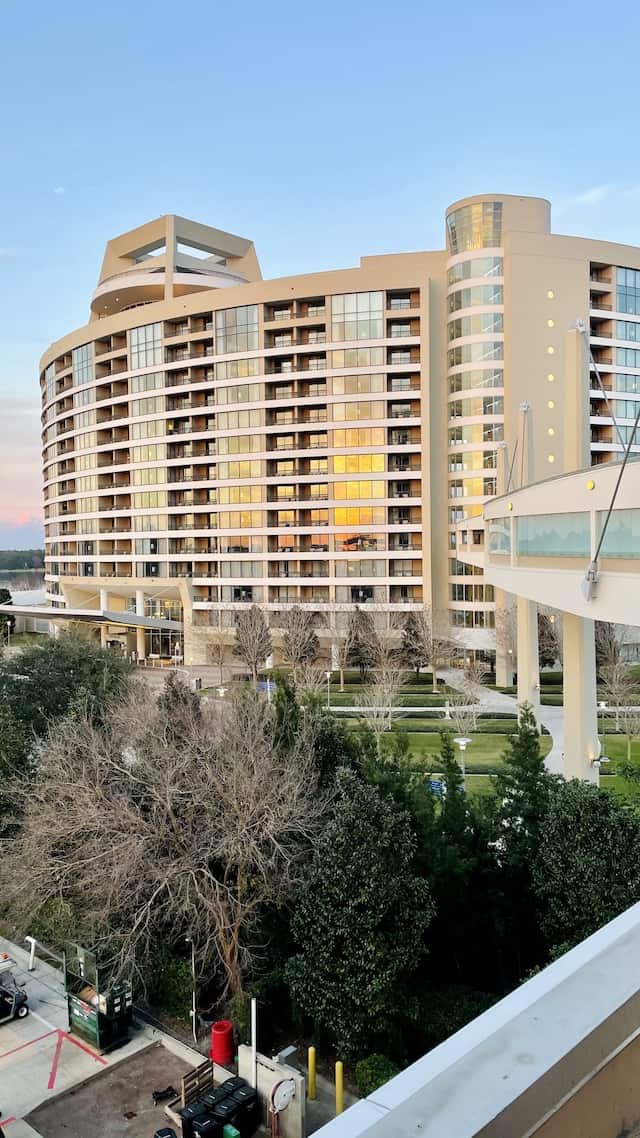 The walk to the Contemporary is just a few minutes, by the way. It was very convenient to walk to the pool, the pier, and head inside for our breakfast with Chef Mickey. There is a sky bridge that connects Bay Lake to the Contemporary. In fact, it takes you right near the gift shops and restaurants at the Contemporary!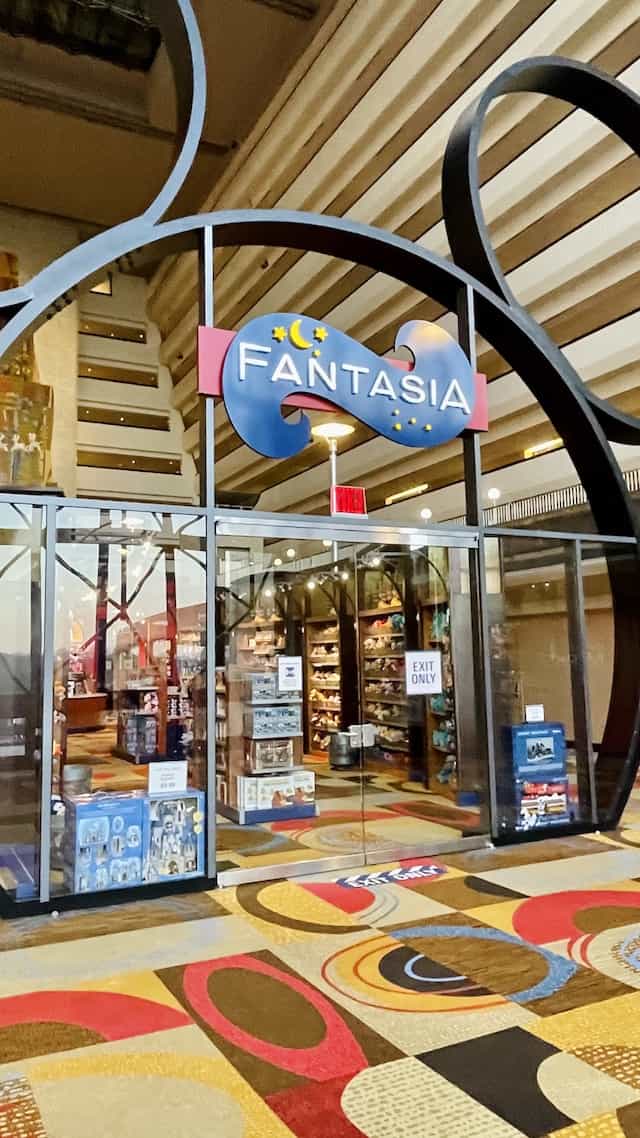 You have access to all the recreation and amenities at the Contemporary, including the arcade (currently closed), restaurants, gift shops, and more. Bay Lake Tower does have its own Community Hall on the first floor of the tower.
Final Thoughts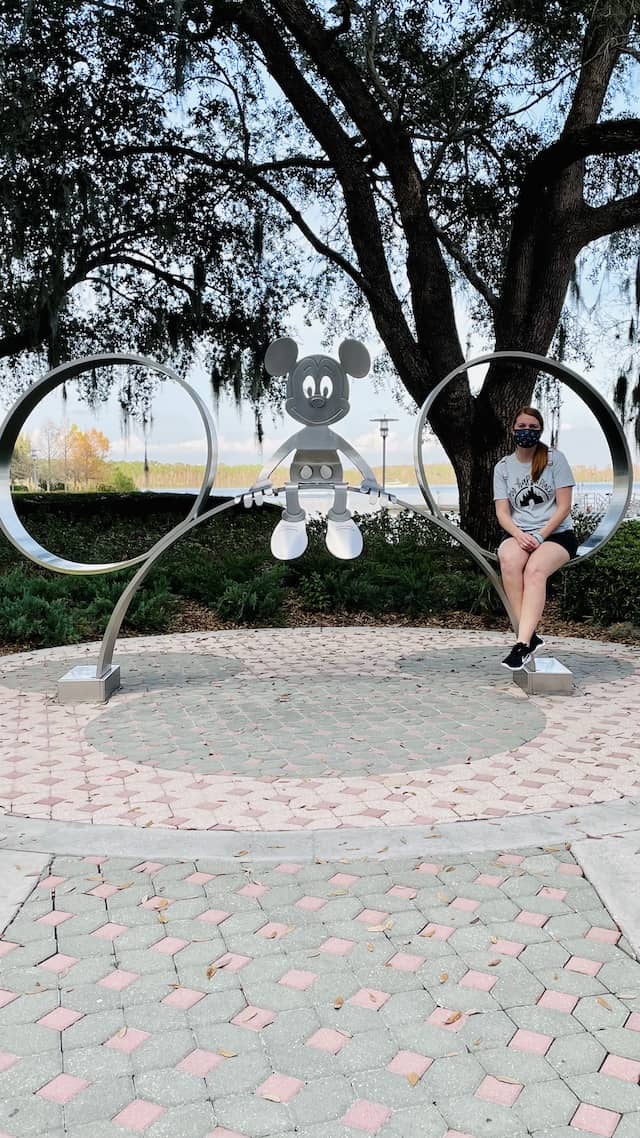 For myself and my 11 year old son, Bay Lake Tower was a great place to stay. I loved the convenience to the Magic Kingdom, getting a practically private show of the Electrical Water Pageant, and marking another resort off my bucket list!
The studios are not as big as other DVC studios, and the theming was very bland compared to what one would expect from Disney. However, I believe these are minimal issues when you consider the fact that you can walk to Magic Kingdom. Have I mentioned you can walk to Magic Kingdom?
Have you ever stayed at Bay Lake Tower? What did you think of the accommodations? Let me know in the comments below or on Facebook!