LATEST VIDEOS
Subscribe to my Youtube!
Just Mousing Around - LIVE
LIVE - Just Mousing Around
LIVE - Just Mousing Around Tonight!
Walt Disney World has dozens of treats lined up for the 50th Anniversary. We found the strangest one yet!
Kona Island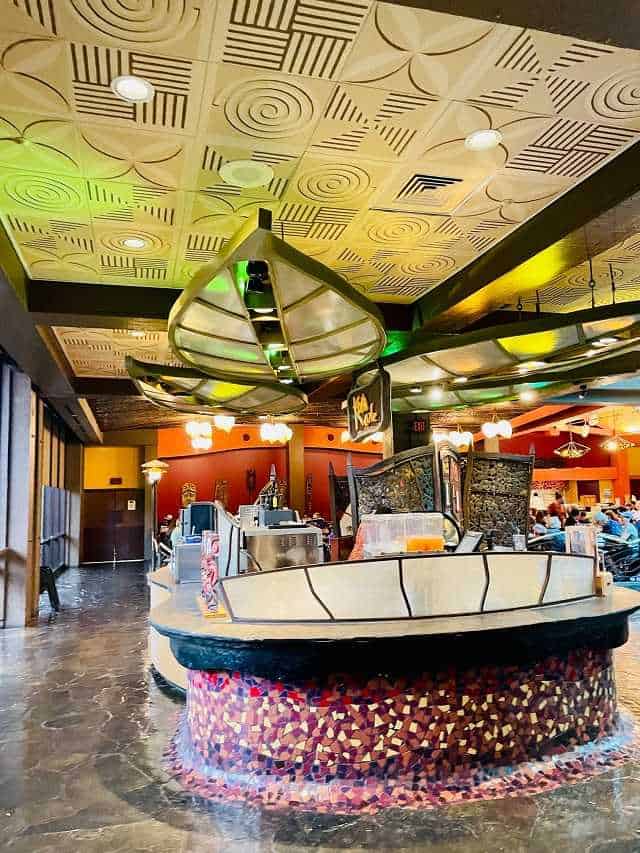 Kona Island is an interesting little eatery inside Disney's Polynesian Resort. It is located on the upper level just past Kona Cafe on the way to the Monorail.
This restaurant is can best be described as a coffee shop, sushi bar, bakery hybrid-if such a thing can be imagined. It is its own little world. But if ever you have indecisive cravings for a California roll, a latte, and a specialty cupcake in the same sitting, you will find it all here.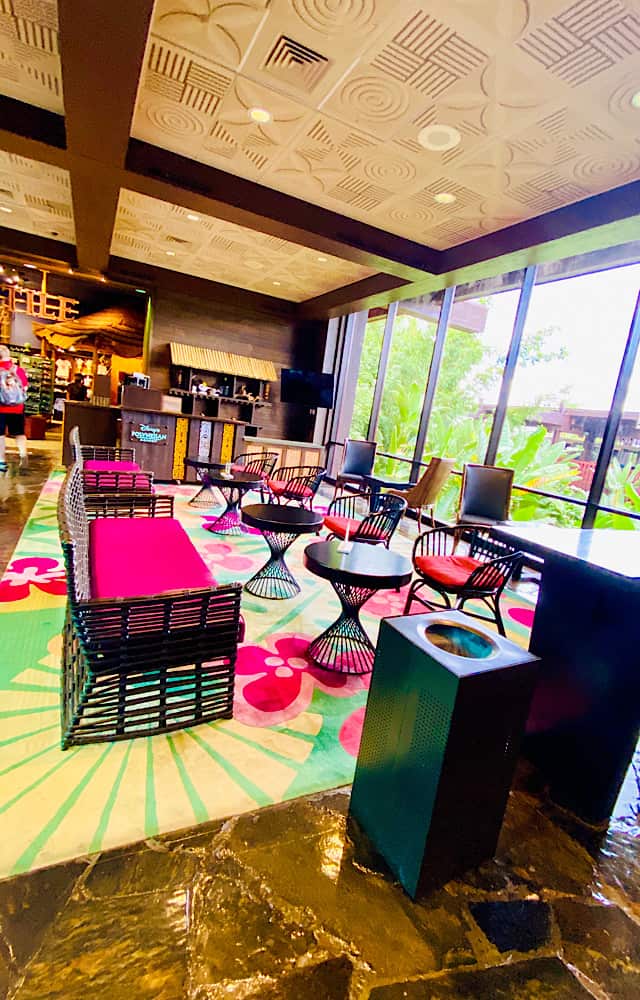 It is also serving some EARidescent treats for the 50th Anniversary. One of them is the strangest thing I have ever eaten in Walt Disney World.
The Treats
You can typically find 50th Anniversary cupcakes and cookies behind the counter at Kona Island. However, you can also find some more exotic treats.
For example, Kona Island has multiple types of chocolate-covered bacon. You can get it covered in dark chocolate or dark chocolate and chili powder, or you can try the seasonal coatings. This month's selection had dark chocolate, candied pineapple, and coconut flakes.
And, of course, the bacon is dusted with EARidescent sparkles. This treat can be purchased as a single serving for $4 or in boxes with multiple pieces for $16.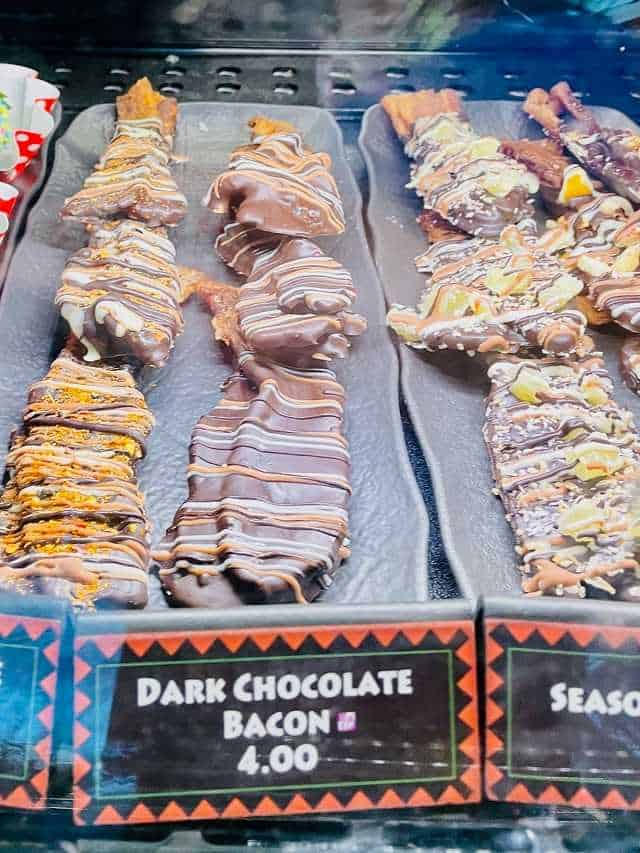 Second, Kona Island has multiple types of chocolate-covered strawberries. They come dipped in white or dark chocolate. The strawberries also come coated in crispy pearls or EARidescent sprinkles and candies! Finally, they come coated in dark chocolate, EARidescent dust, and bacon.
The strawberries are also $4 each. Or, you can order boxes of them.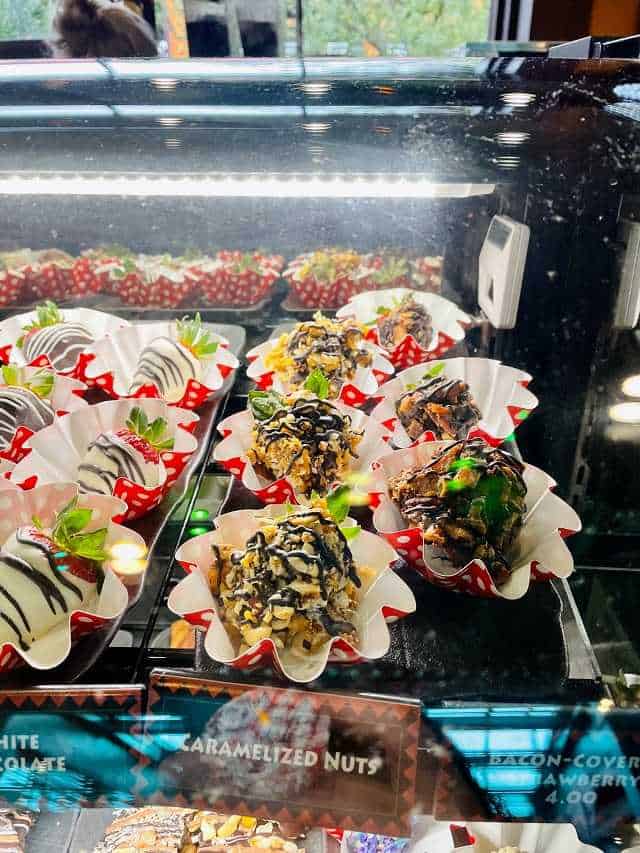 My dear friend and fellow Disney food enthusiast, who I (Katie) was visiting on this trip, and I decided that we just had to try the chocolate-covered bacon and the chocolate/bacon strawberries. After all, we had just participated in one of the runDisney Springtime Surprise Races, and chocolatey bacony goodness seemed to be a great post-race indulgence.
Chocolate Covered Bacon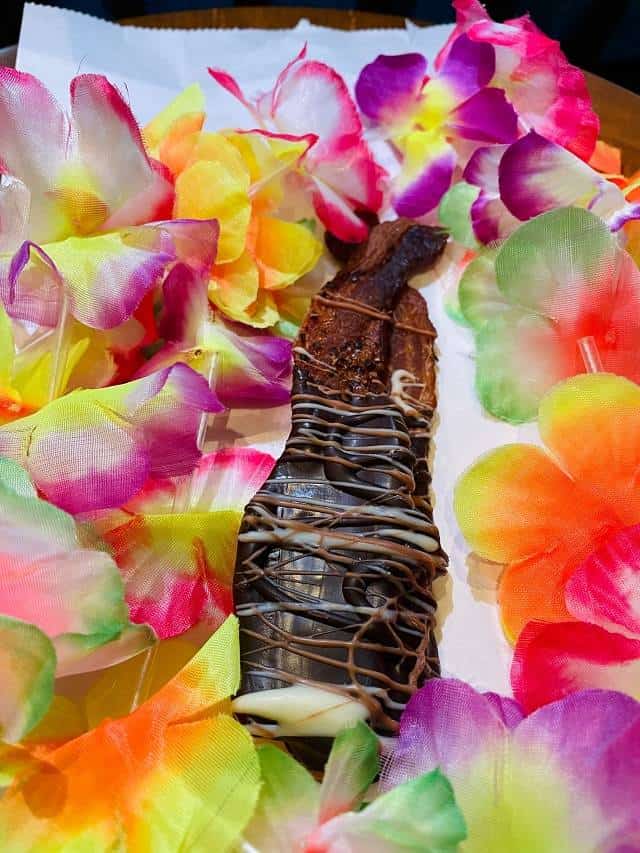 First, we tried the dark chocolate-covered bacon. There was none left in the case because this stuff seems to sell out quickly, but the sweet Cast Member working that day was able to find us some!
Each order of bacon comes with two slices, stacked on top of each other and coated with chocolate. The chocolate is then drizzled with other types of chocolate. Since there are two slices, it is easy to share…if sharing is your thing.
At $4, the price point is pretty good compared to other candied bacon treats around the property. For example, I remember some $10 candied bacon popping up in Magic Kingdom at some point. We thought the Kona Island version was an especially good value since it could be shared.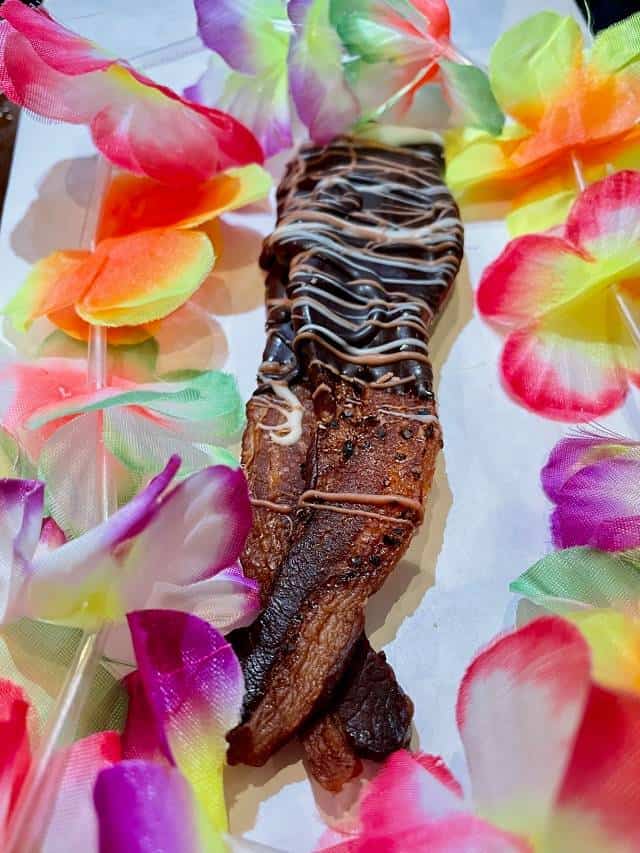 We each had our piece of bacon. The bacon was thick and a little bit cold. It didn't have much crunch. I did wish that the bacon had been a bit crisper.
On the other hand, I liked the contrast between salty and sweet. The chocolate was decadent, and I liked the combination of dark chocolate with other types of sweeter chocolate drizzled on it.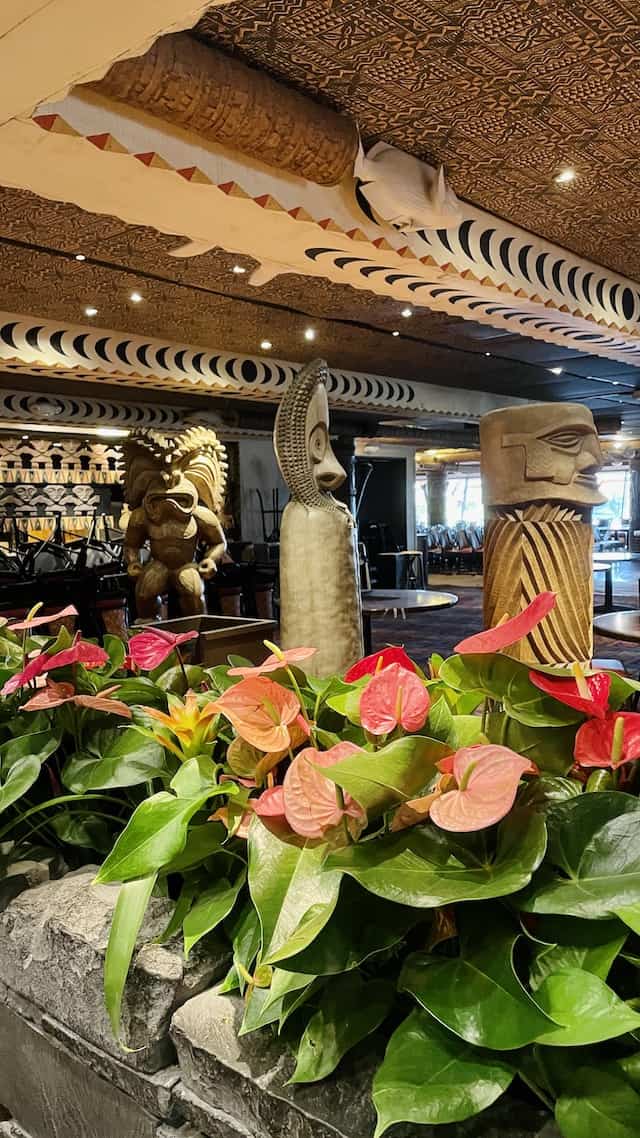 While it was not the best piece of candied bacon I have ever had, it was pretty good! Overall, we both agreed that while we probably wouldn't crave it, it is a treat we'd both eat again.
But, I wouldn't choose it over the DOLE Whip downstairs at Pineapple Lanai.
The Bacon Covered Strawberries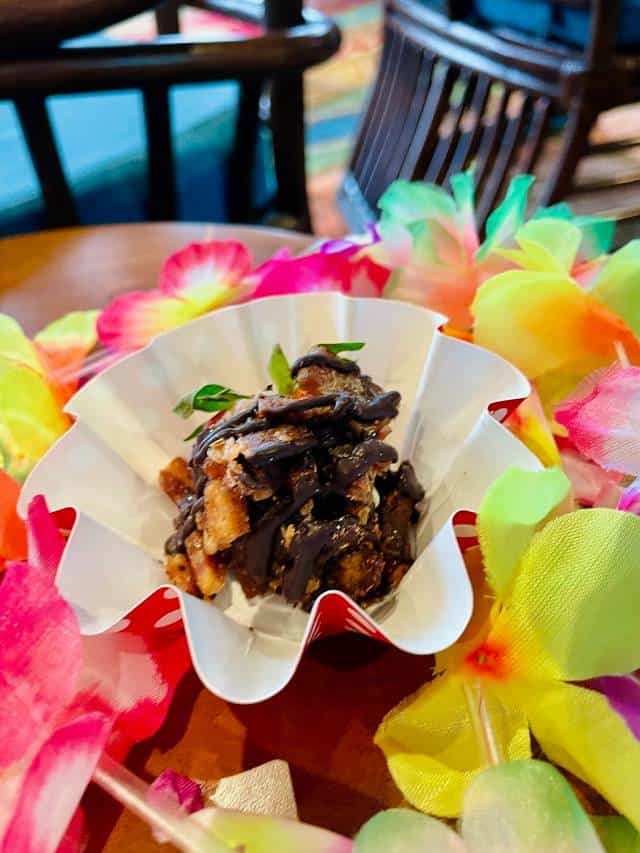 Next, we tried our bacon and chocolate-covered strawberries. The very kind Cast Member who was working told us that the strawberries were unusually small that day, so she gave us two for the price of one. We thanked her with an in-app Cast Compliment and a little Cast Member Gift I'd made.
I don't know if you can tell from the photos, but the strawberries had EARidescent sparkles. It didn't show up very well on the dark chocolate.
Sometimes I imagine that Disney had "bring your child to work day" when they dreamed up some of these snacks. "Let's take the strawberries and then add bacon to them and then dip them in chocolate and then throw glitter on them" sounds like something I would overhear while my little girl and her pals are playing with her toy kitchen.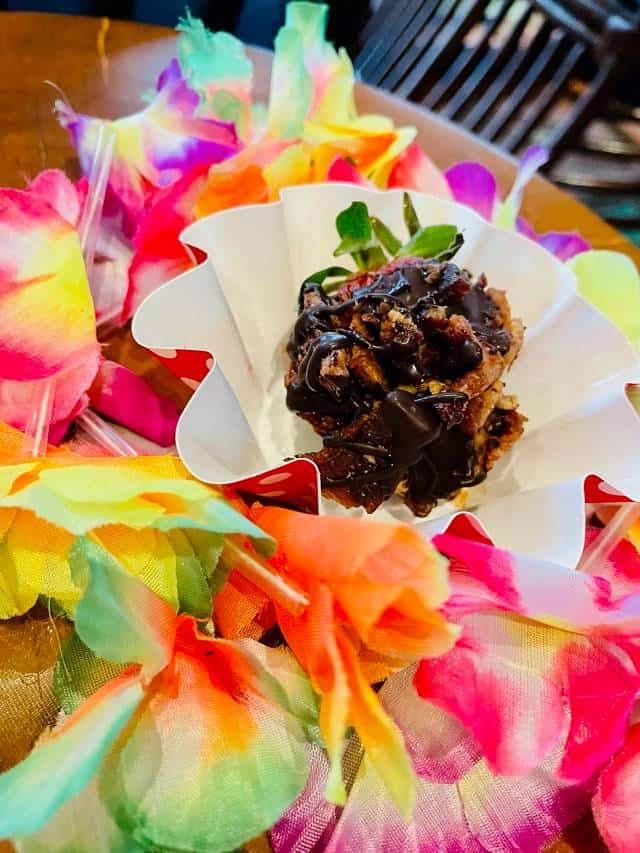 Regardless of who dreamed them up, the strawberries had one of the oddest flavor profiles I have had in quite some time. They were a complete miss for me.
Now, if you have read any of my other dining reviews, you know I am not that hard to please. I look to like, and I like almost everything. If it is salty, sweet, or has peanut butter on it, I like it. I did not like these strawberries, and neither did my dining buddy.
Maybe Kona Island was having a bad day. Or maybe this particular strawberry combination is always bad. But on this day at the very least, the chocolate and bacon strawberries were bad.
The bacon seemed to be stale if you can imagine such a thing as stale bacon. Sometimes food texture can get to me, and the bacon's texture definitely got to me. In addition to that, it was also flavorless. It just didn't belong there.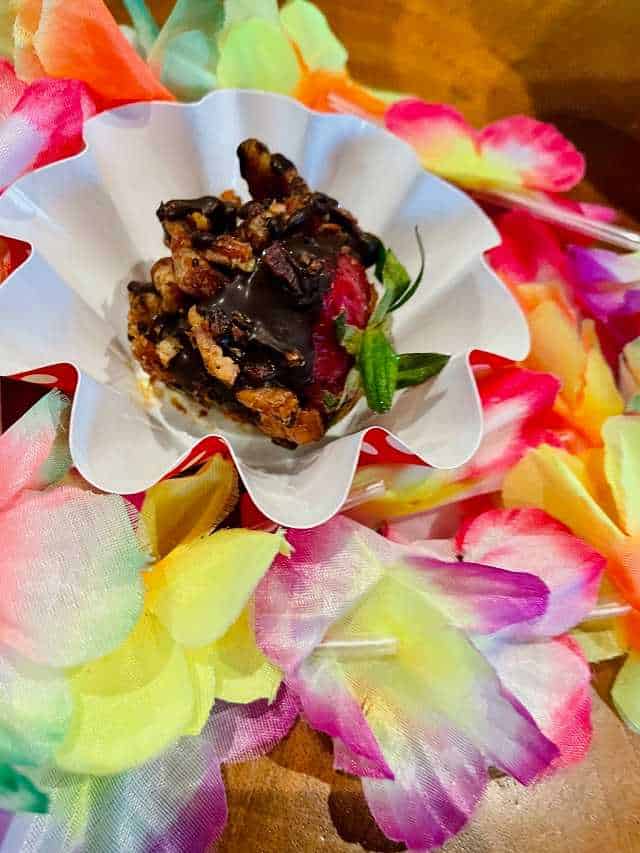 The strawberries were also a little overripe. But even if they had been perfect, the bacon, chocolate, and strawberry flavor profile probably still wouldn't have worked for me.
Overall, the bacon and dark chocolate-covered strawberry was not only the weirdest snack I have tried at Disney, it is also one of the worst ones I have tried. Next time I go for strawberries at Kona Island, I will stick to the more traditional flavors.
Want More Snack Advice?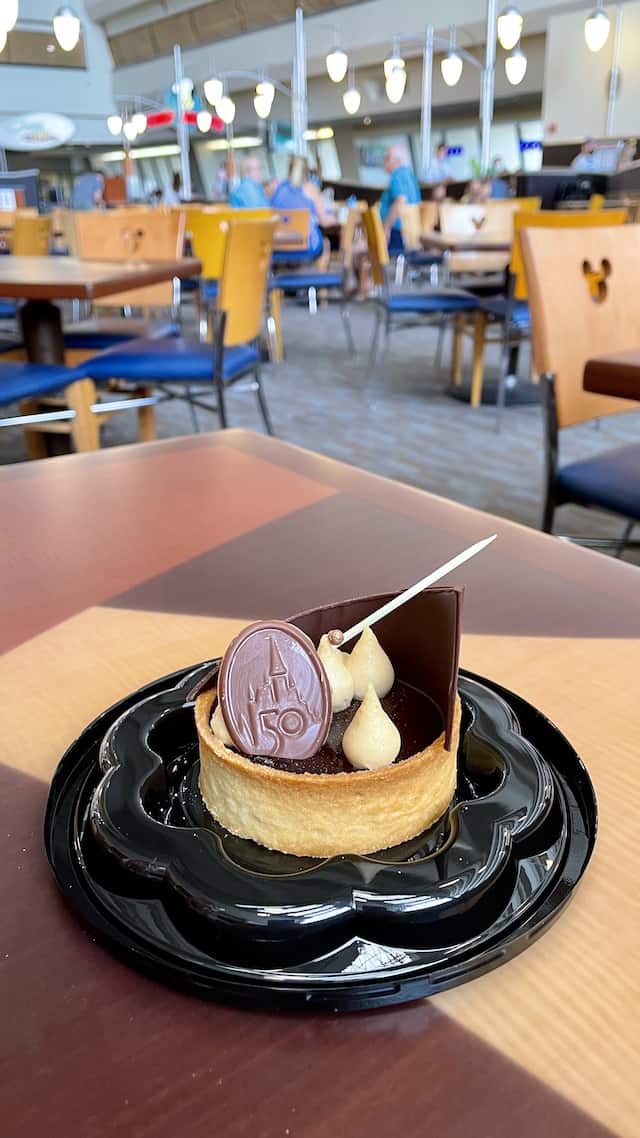 There are so many good things to eat in Walt Disney World right now since we are in the midst of the 50th Anniversary and Epcot International Flower & Garden Festival. We want to make sure you don't waste time, money, and stomach space on the misses. For more snacks to avoid this spring during the 50th Anniversary and Flower & Garden season click here, here, here, and here.
Have you tried either of these snacks? Are there any other Disney bacon snacks we should try? Let us know in the comments below, or join the conversation on Facebook.
Are you planning a vacation? Reach out to our trusted travel agency sponsor Authorized Disney Vacation Planner
Mouse Class Travel
!