We tried one of the newest Magic Kingdom 50th Anniversary dishes recently. But does it measure up? Check out our thoughts and pictures here.
50th Anniversary Snacks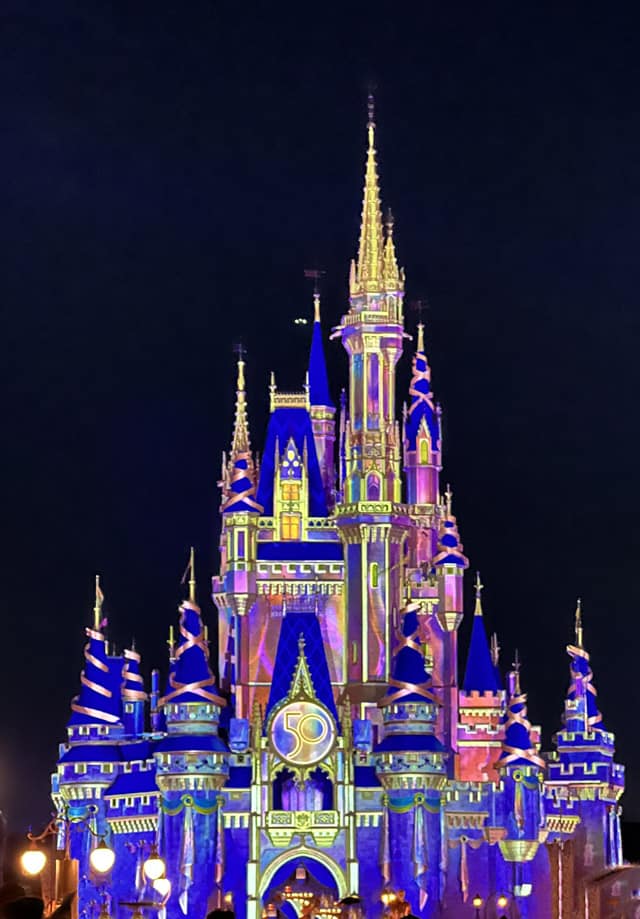 In honor of Walt Disney World's 50th anniversary celebration, new snacks and treats debuted! To see some of the treats that debuted in January, take a look at this post HERE. Some treats and snacks have been really good. Others have been sort of well, a bust! We recently reviewed the Donald Duck dome cake, Tea Slush, and Pinocchio Village Haus snacks released last month.
Pecos Bill and Slue Foot Sue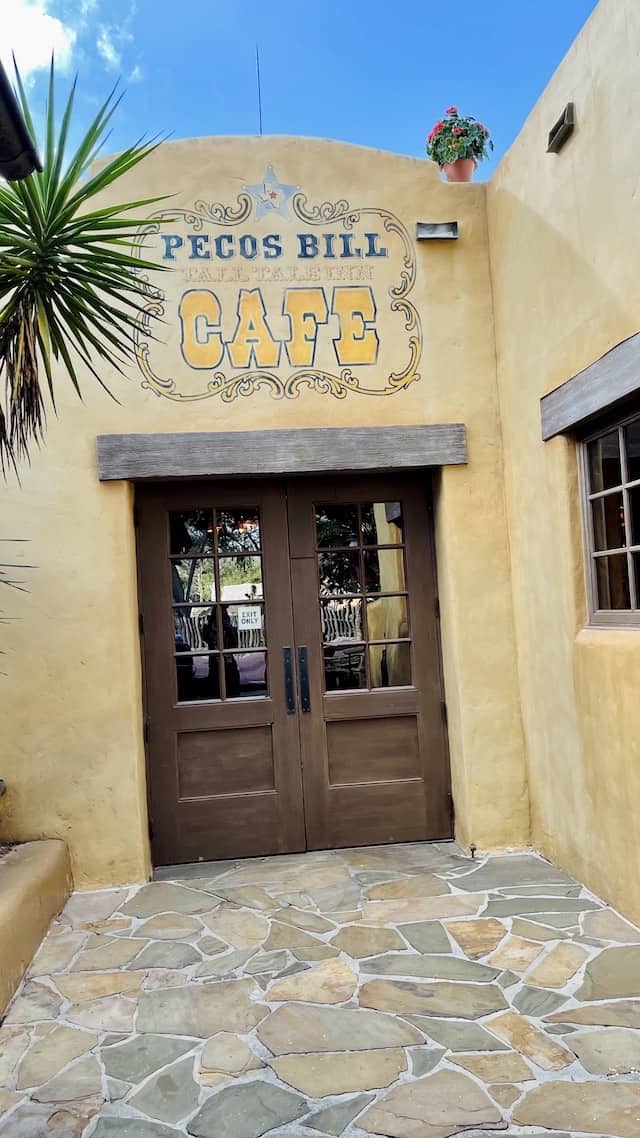 The Pecos Bill quick service dining location is named after a legendary tall tale of the same name. This fictional cowboy was created by Edward S. O'Reilly based on oral storytelling in America's frontier days. According to legend, he used a rattlesnake for his lasso.
Slue-Foot Sue was his love interest. She's also a cowgirl that rides a catfish instead of a horse. Next time you visit Magic Kingdom, take a closer look at the Pecos Bill mementos. So fun!
Golden Oak Outpost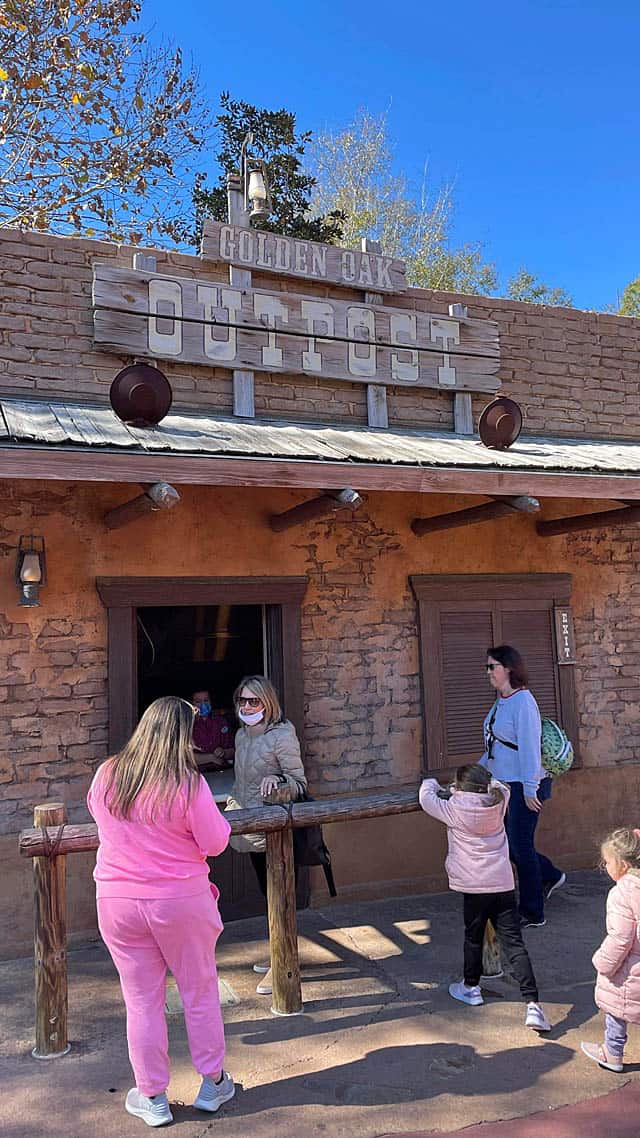 To locate this fish sandwich, head toward Frontierland. Look for the Golden Oak Outpost around the corner from Pecos Bill. It's also on the main path coming from Splash Mountain toward Frontierland. Mobile ordering isn't available at the Golden Oak Outpost so just walk up to the window to order. Our food was prepared quickly, and we didn't have a wait to order.
Mobile ordering is not available at the Golden Oak Outpost.
Original Picture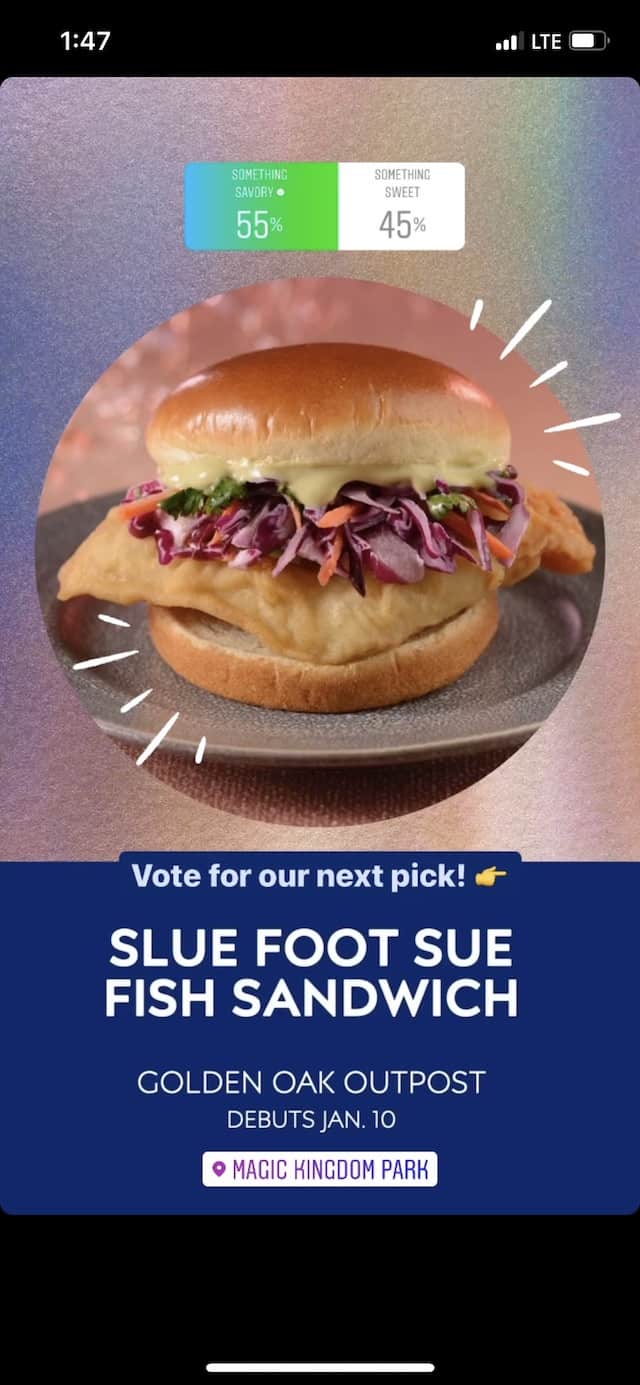 Check out the picture in Disney's poll before before the actual Slue Foot Sue fish sandwich was released. The fish filet looks light and crispy. It's topped with a purple cabbage salad and coated with a light yellow sauce. We eagerly awaited trying this item.
Slue Foot Sue Sandwich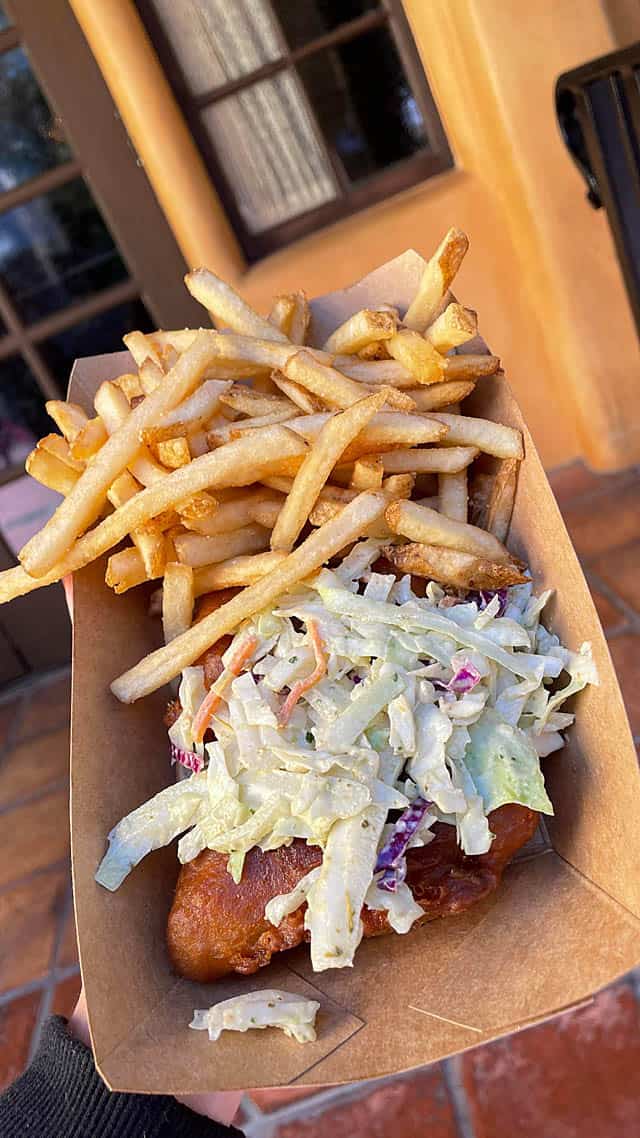 The Slue Foot Fish sandwich is one of the more expensive 50th treats released in January. Selling for $12.99, we expected a hearty sandwich. It's served with cilantro lime slaw. The slaw was fresh and added flavor to the dish.
Rather than being a large fish filet, however, there were 3 small pieces of breaded and fried white fish pieces. The bun tasted like something you would be from a grocery store – nothing special. I (Susan) would have enjoyed it more if it was toasted. French fries were standard, but warm and crispy.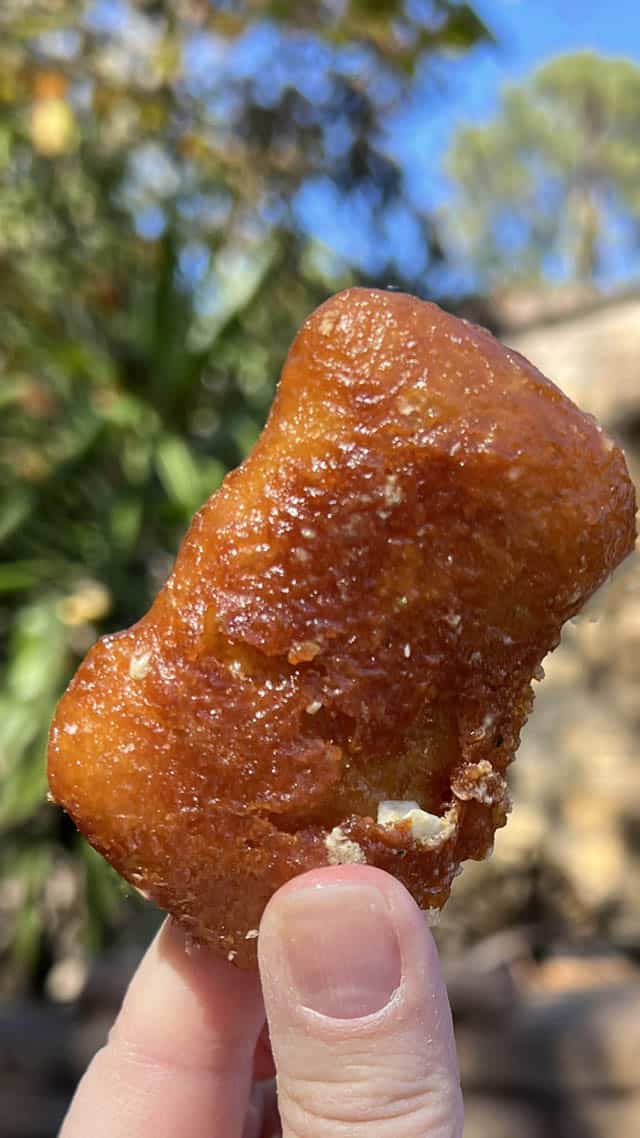 The filet itself is flaky and all-white fish. Our KtP writing team had mixed reviews of the fish. I (Susan) found it too greasy to eat. The batter was thicker than I prefer. Monica didn't think it was bad but prefers the fish at Epcot's United Kingdom pavilion. All of us agreed that we wouldn't order it again.
Have you tried the new Slue Foot Sue fish sandwich from Golden Oaks Outpost? If so, do you think it lived up to its name? Pleases share your thoughts in the comments below or on our Facebook page.