Disney's polls are complete for 50th food coming to Disney's Magic Kingdom today! Check them all out here along with where to find each one.
Disney's 50th Celebration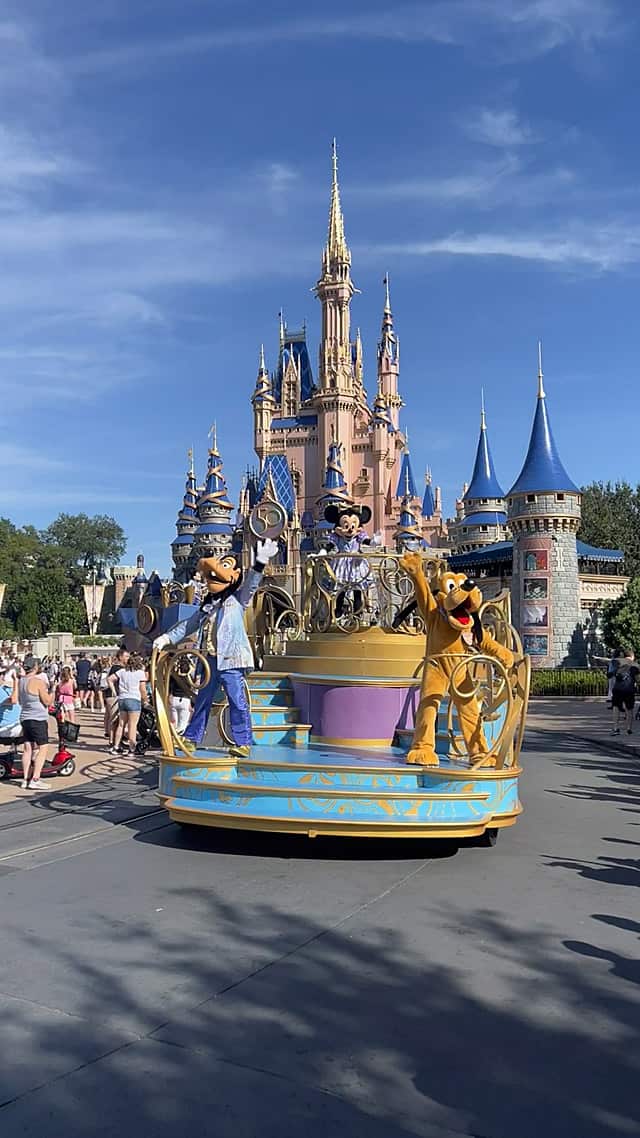 Disney World is half a century year old! Disney celebrates the last 50 years of making fun memories. You'll find yourself singing the catchy theme song "You are the Magic" even after you leave.
Disney shares so many new things from statues and food to new parties and cavalcades. This 18 month celebration is just getting started. If you want to see all of the festivities, try and visit before it ends in the spring of 2023.
It is such a huge milestone for Disney World, and how fun is it to say you visited during their 50th anniversary?
Voting is Complete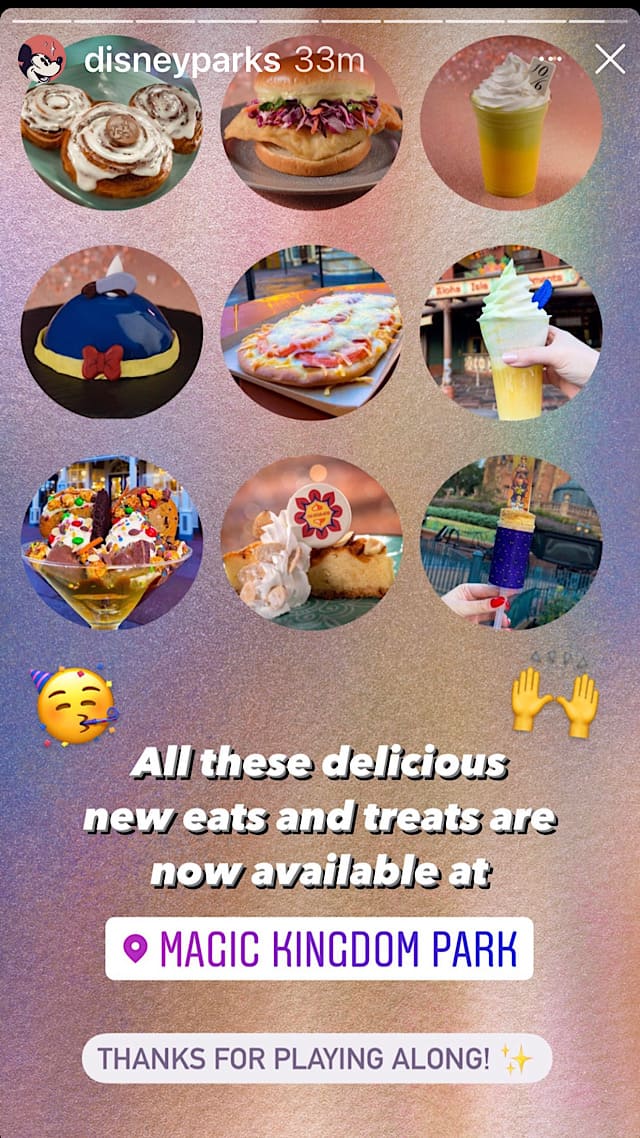 Every day Disney's Instagram followers vote on what treat or dish they want to see next. At the end, voters definitely chose sweet over savory. Do you prefer sweet or more savory food?
Check out all the winners below and let us know which ones you try.
Cinnamon Roll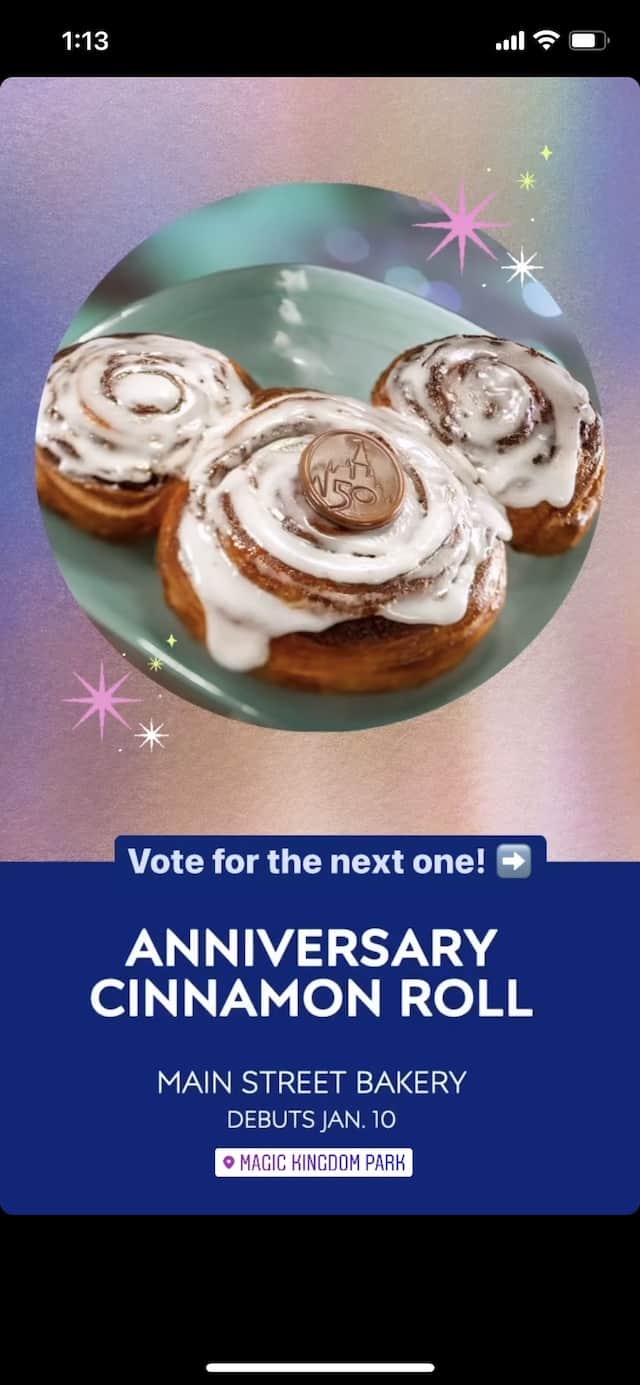 Our first winner was the cinnamon roll. This anniversary treat is available at Main Street Bakery! It looks so delicious, but I'm not sure how I feel about a chocolate medallion with my cinnamon roll.
What about you? For more information, read HERE.
Fish Sandwich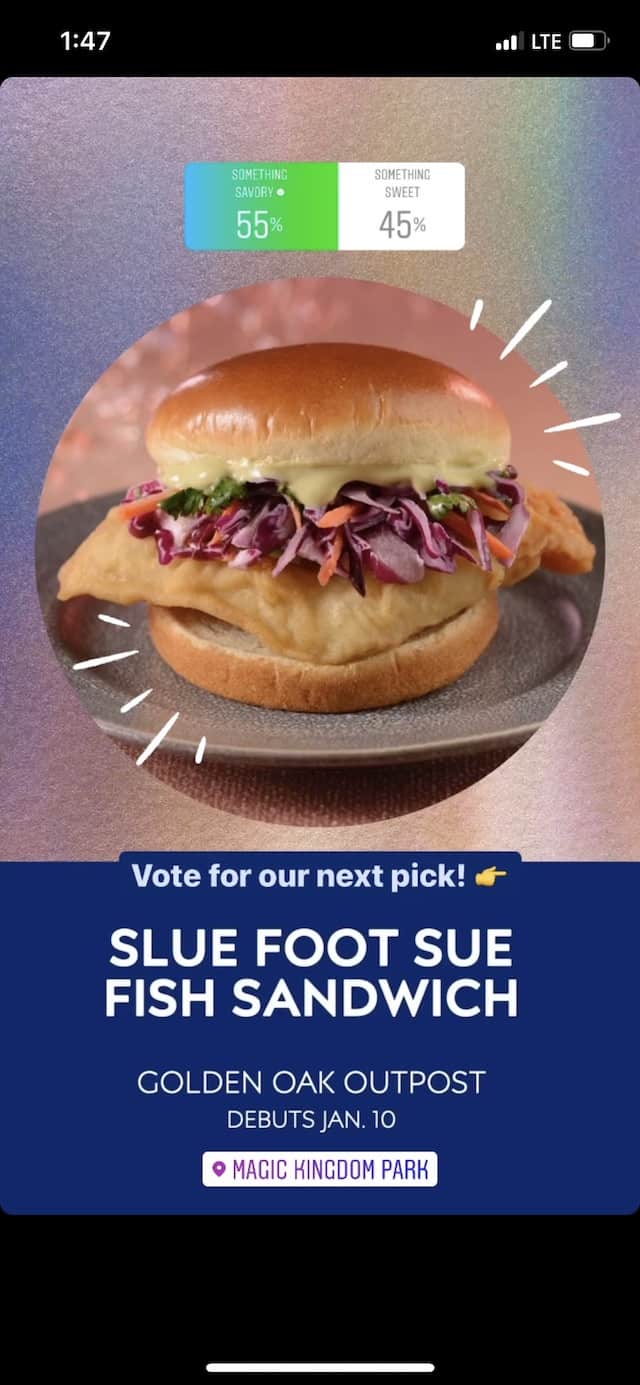 Next, voters chose to see a fish sandwich. We do not have any details on what exactly is on this fish sandwich, but it looks like some kind of coleslaw and sauce. This will be a perfect option for those who observe Lent.
I (Susan) love the Pecos Bill backstory. Look around if you visit this spot at all the nods to this terrific tall tale. Just look at the fun name, Slue Foot Sue Fish Sandwich. The sandwich is available at Golden Oak Outpost located in Frontierland. For more information, read HERE.
Tea Slush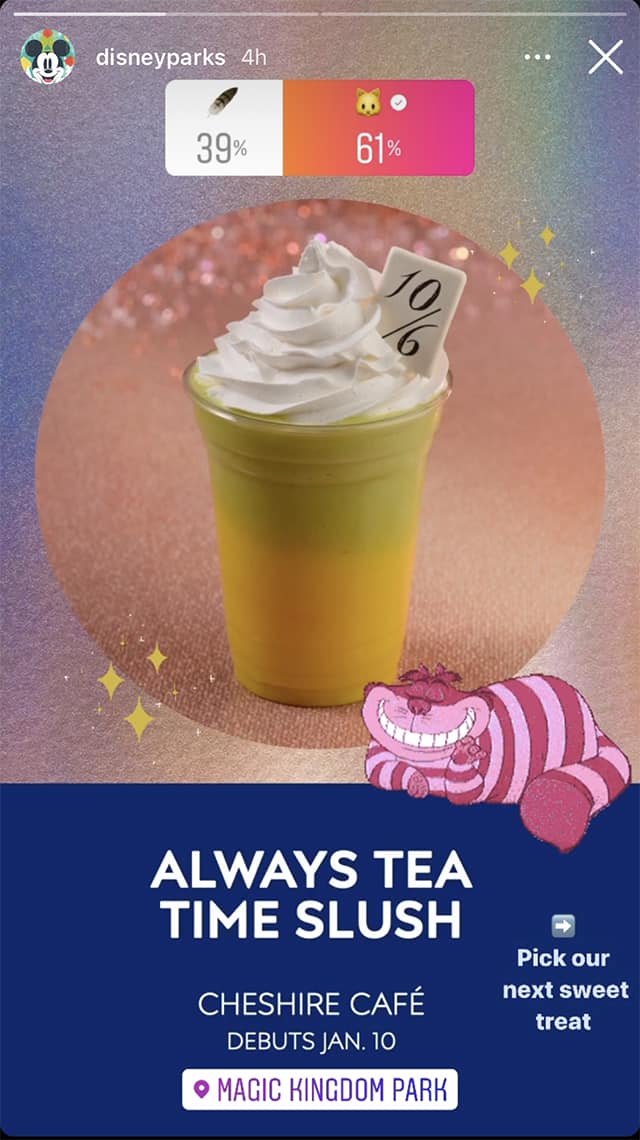 Look for the next treat at the Cheshire Cat Cafe. Although I love the nod to the Mad Hatter garnish, I'm not sure what to think about combing tea and whipped cream.
What are your thoughts? To read all about this slush, read HERE.
Donald Dome Cake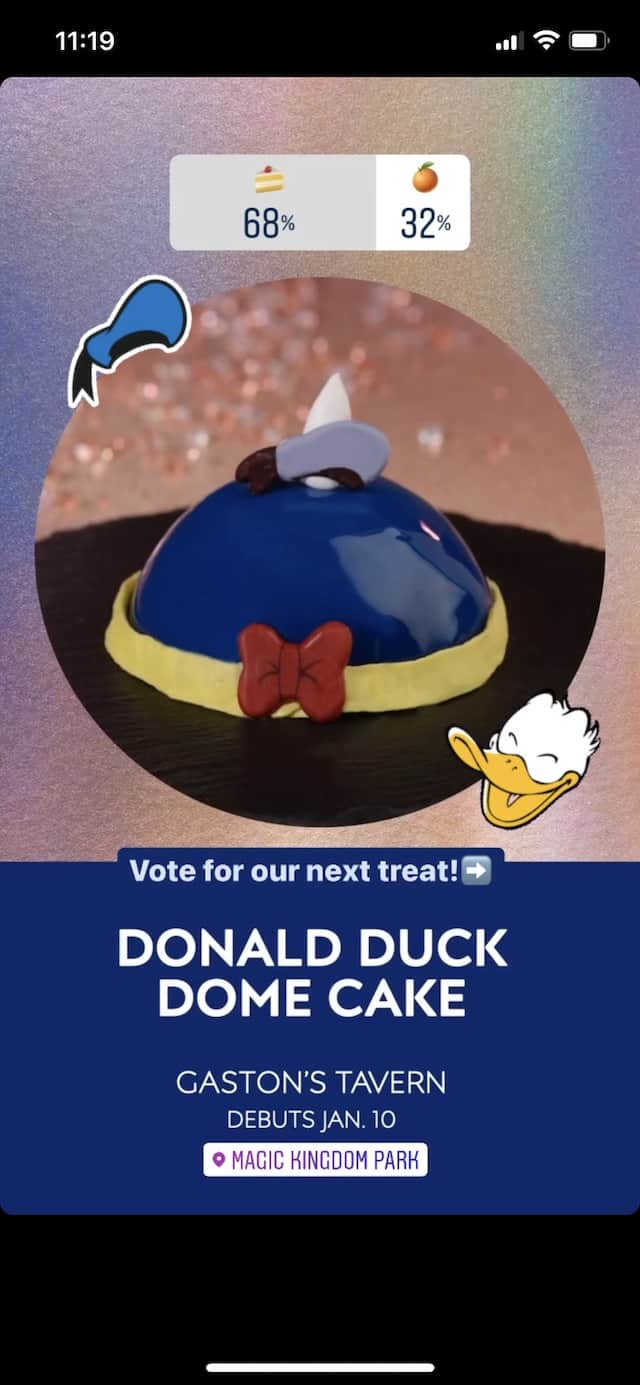 The dome cake is not necessarily an innovative item for Disney. After all, we have already seen different versions with our favorite characters like Mickey Mouse. According to a KtP crew member, the cake had a light citrus flavor with blueberries inside, but wasn't anything special. Stick with the cinnamon rolls here!
Look for this dome cake at Gaston's Tavern. For more details on this treat, read HERE.
Flatbread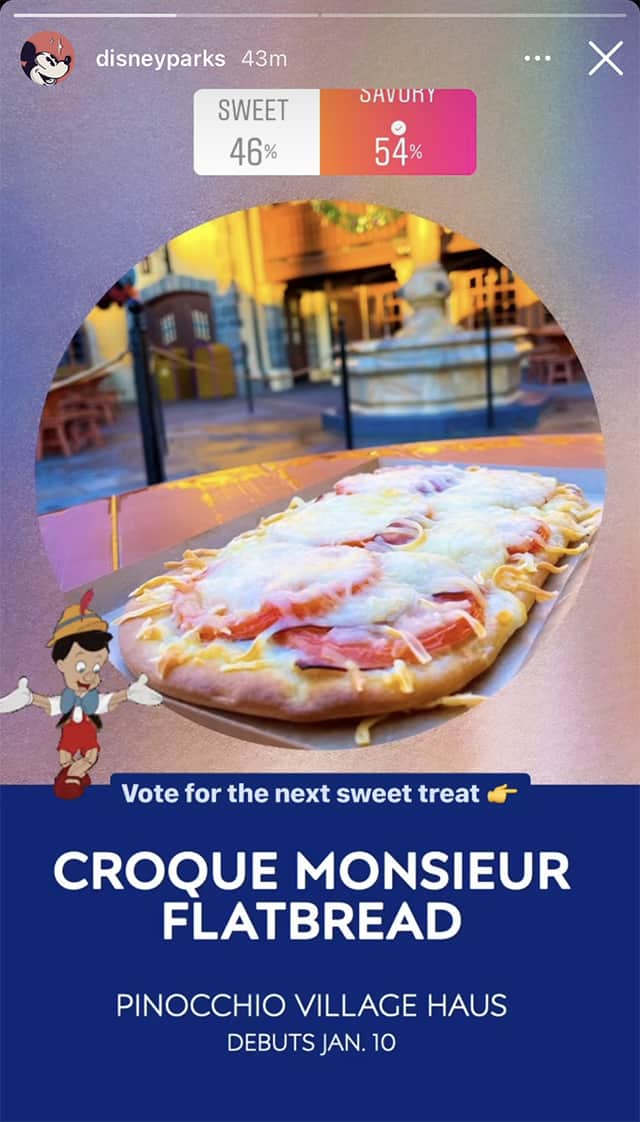 Flatbreads are a pretty safe item at Disney. This one looks terrific. Ham and lots of melted cheese top this Croque Monsieur flatbread located at Pinnocchio Village Haus.
I'm definitely trying this one next time I visit. What about you? For more details on this, read HERE.
Dole Whip Float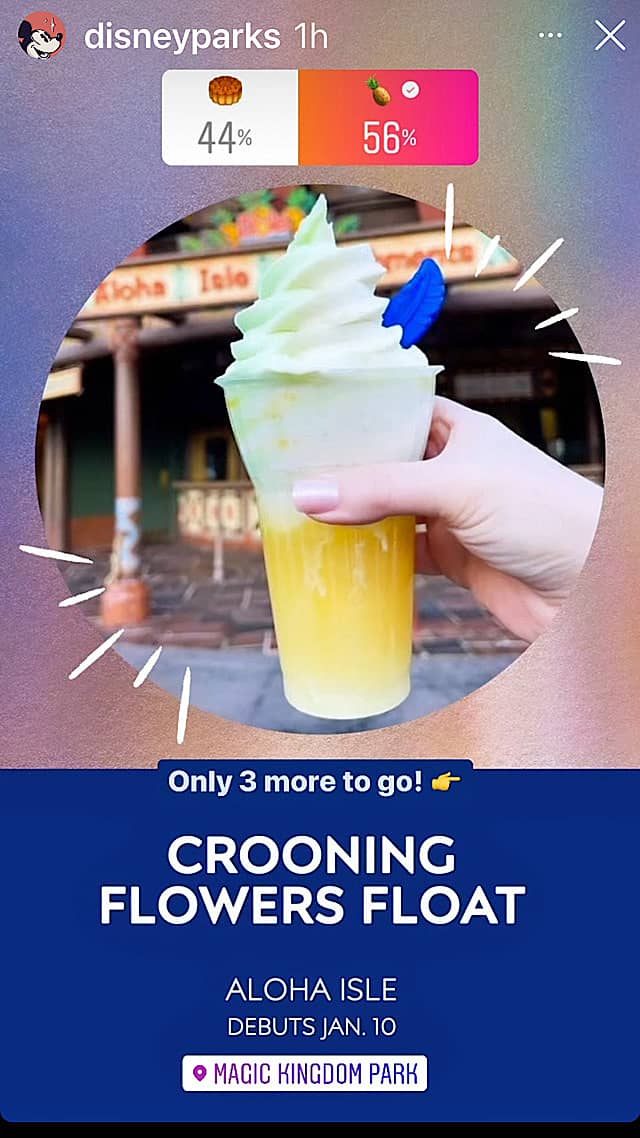 To try this winner, stroll over to Adventureland. Aloha Isle is famous for its Dole Whips. Are you part of the Dole Whip cult-like following? If so, you'll be thrilled over this release.
Today, Disney debuts the Crooning Flowers Float that swirl lime and vanilla together. Please let us know if you try one soon! To read more about this Dole Whip, read HERE.
Over the Top Sundae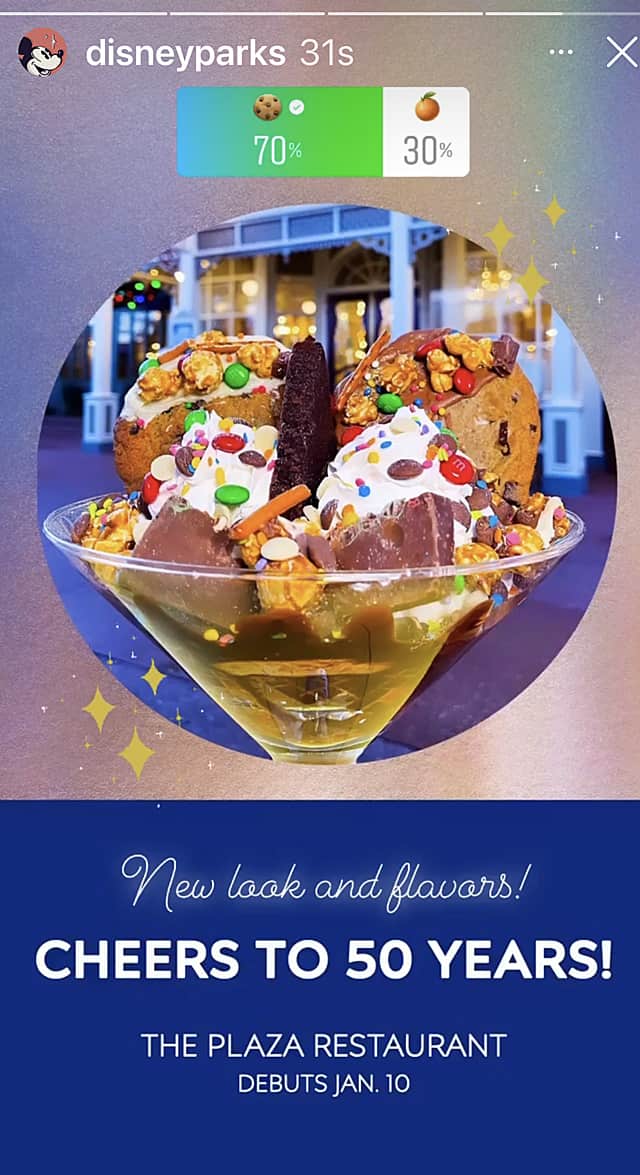 To enjoy this sundae, make a reservation at The Plaza Restaurant in Magic Kingdom. The Plaza makes amazing shakes, sundaes, and other ice cream treats. However, today's Cheers To You 50 Years! Sundae looks amazing.
To read more about this treat, read HERE.
Tart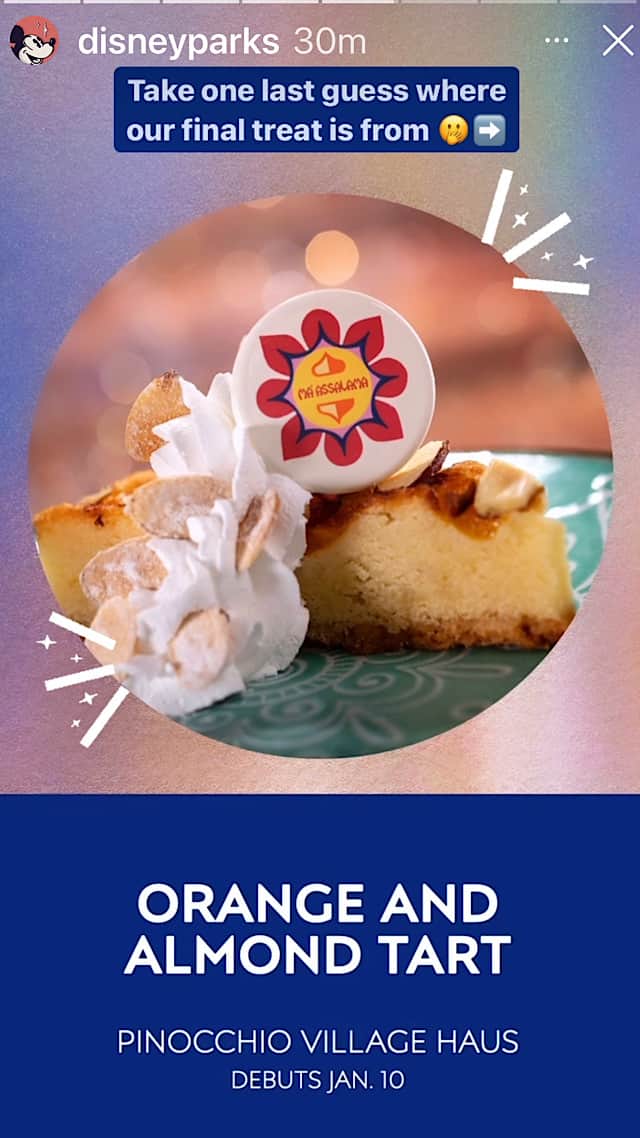 Next, voters chose the Orange and Almond tart. To try this dessert, go to Pinocchio Village Haus. I'm not sure about the flavors here, but love the Small World accent. What do you think? To read more about this tart, read HERE.
Today's Final Winner
Today, not only have the polls closed, but also Disney released every one of these amazing and interesting items. The Chilling Chamber Push Pop wins for the best name!
Who doesn't love the Haunted Mansion? Go to Sleepy Hollow to try this one. The Haunted Mansion paper is a cool touch. Please let us know what flavors it has if you try it soon.
What do you think of these new releases? Which one is your favorite? Please tell us about it in the comments below or on our Facebook page.