LATEST VIDEOS
Subscribe to my Youtube!
LIVE - Just Mousing Around
LIVE - Just Mousing Around Tonight!
Instead of one treat, Disney announces two new 50th desserts today! Check out where to find them all and what has just been released here.
Disney's 50th Celebration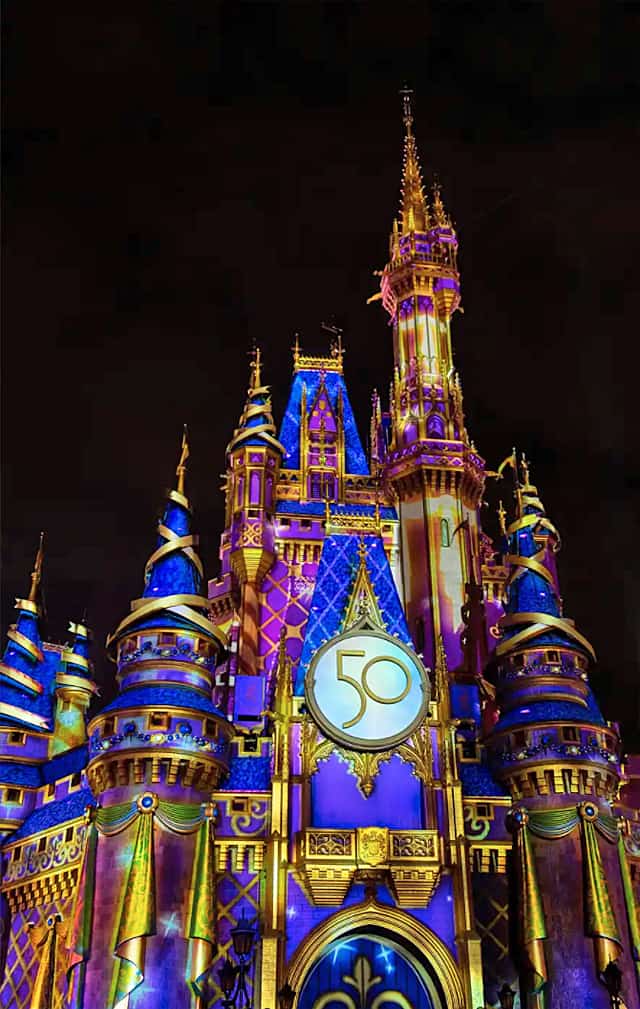 Disney World is half a century year old! Disney celebrates the last 50 years of making fun memories. You'll find yourself singing the catchy theme song "You are the Magic" even after you leave. Disney shares so many new things from statues and food to new parties and cavalcades. This 18 month celebration is just getting started. If you want to see all of the festivities, try and visit before it ends in the spring of 2023. It is such a huge milestone for Disney World, and how fun is it to say you visited during their 50th anniversary?
Today's Results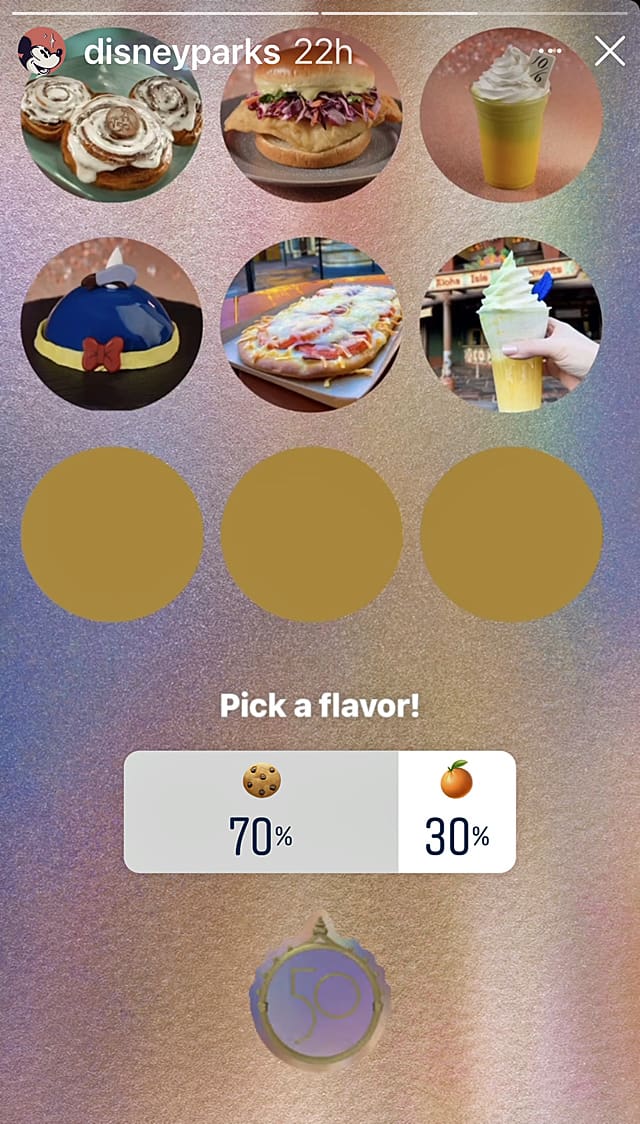 Every day Disney's Instagram followers vote on whether they want something sweet or savory released next. So far, it's a pretty even mix. Be sure to check out Disney's Instagram page daily to vote. Yesterday's vote was between an orange and cookie. However, today, it appears that rather than having a vote, both of these are coming. This seems odd since voting yesterday was a landslide for the cookie victory.
Previous Winners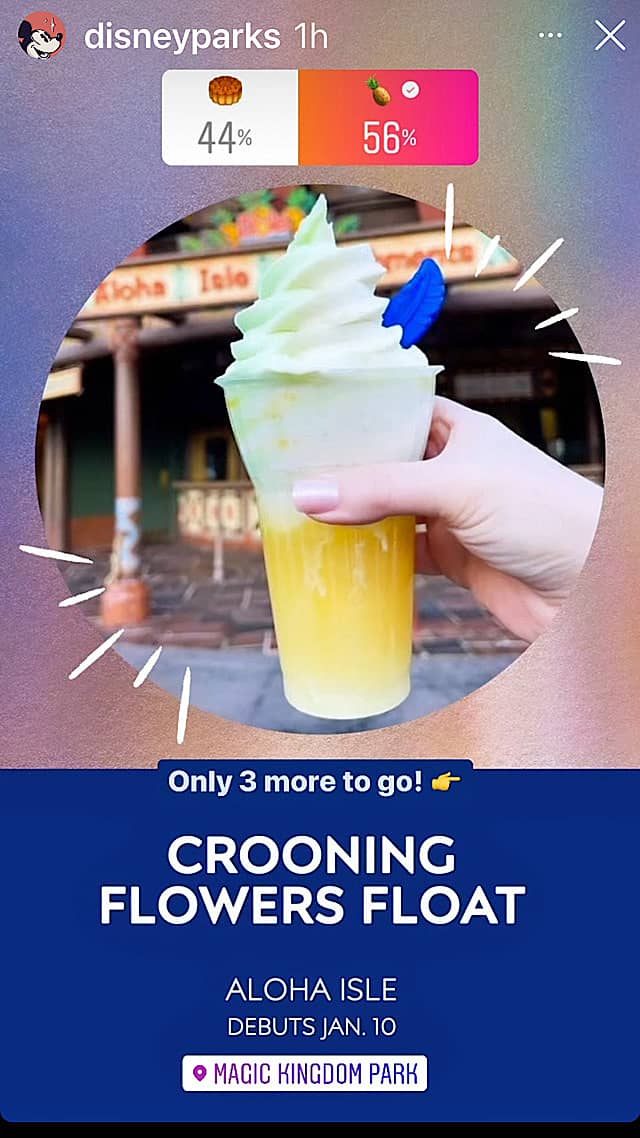 In preparation for the next round of 50th anniversary food debuting at Disney World on January 10, we are getting a sneak peek of what to expect. Over on their Instagram page, Disney is sharing one new item per day.
So far, we have a Mickey shaped cinnamon roll, the Slue-Foot Sue fish sandwich, the Always Tea Time slush, Donald Duck dome cake, Croque Monsieur flatbread and Crooning Flowers float. Check out both of today's new releases below.
Vote For Final Treat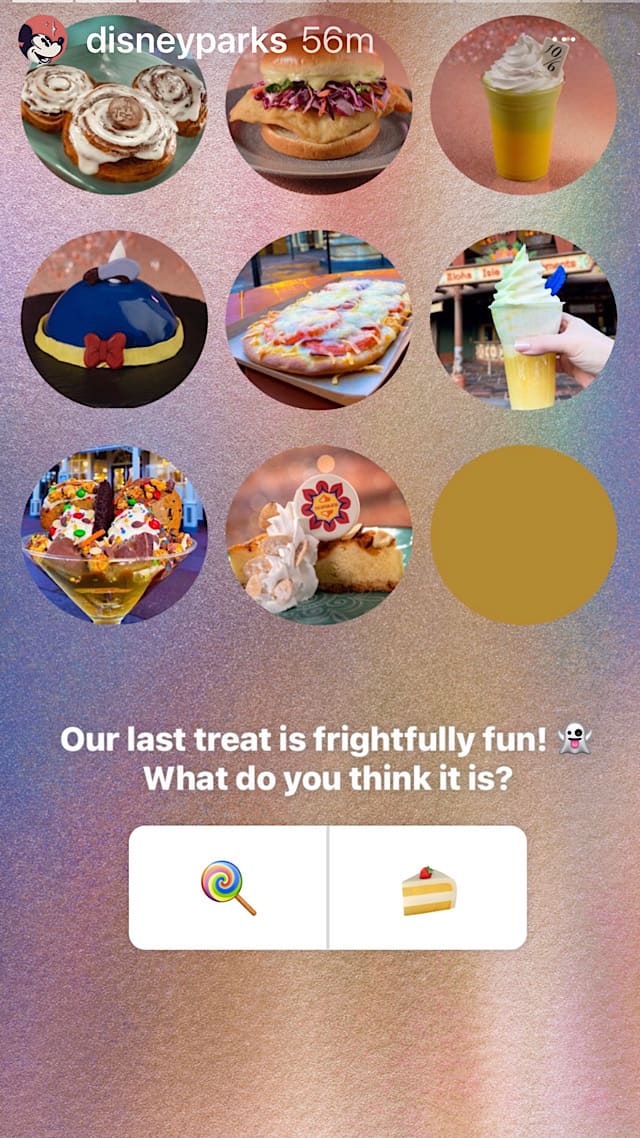 Like today, the next 50th treat will be something sweet. Our choices our candy or cake. How can you go wrong either way? What are your guesses on what these may be here. Stay tuned and we'll announce the winner tomorrow.
Today's First Winner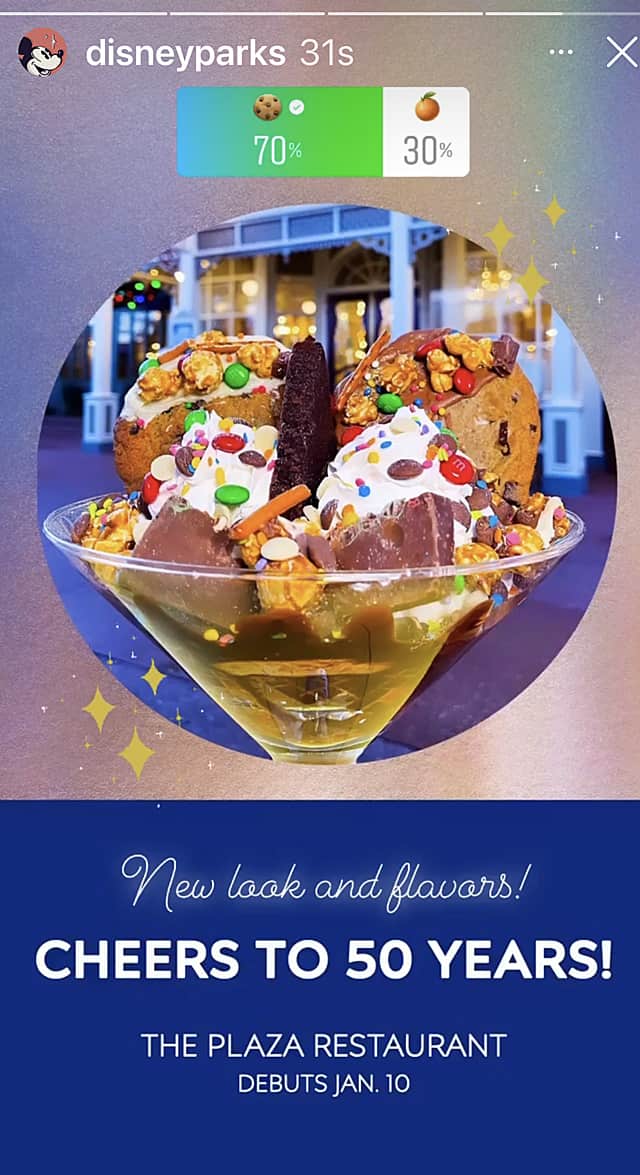 To enjoy today's winner, make a reservation at the Plaza restaurant in Magic Kingdom. The Plaza makes amazing shakes, sundaes, and other ice cream treats. However, today's Cheers To You 50 Years! Sundae is OVER THE TOP! Yesterday's choice was overwhelmingly cookies over oranges. This desert would be fun to share with family or friends. If you try one, please share a picture!
TODAY'S FIRST RELEASE IS THE CHEERS TO YOU 50 YEARS! SUNDAE IS AVAILABLE ON JANUARY 10 AT THE PLAZA RESTAURANT.
Today's Latest Release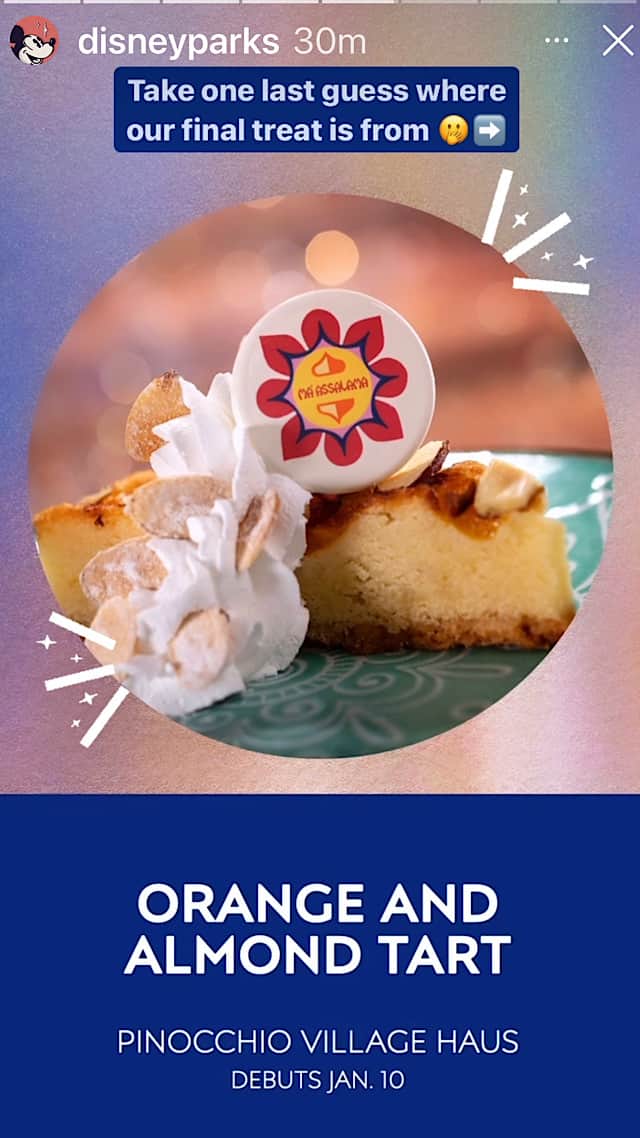 Just a few minutes ago, Disney's Instagram account released what appears to be yesterday's loser, the Orange and Almond tart. To try this dessert, go to Pinocchio Village Haus in Disney's Magic Kingdom. I (Susan) think the sundae sounds better. What about you?
TODAY'S SECOND RELEASE IS THE ORANGE AND ALMOND TART AVAILABLE AT Pinocchio Village Haus ON JANUARY 10.
What do you think of these new releases? What has been your favorite treat or snack so far? Please tell us about it in the comments below or on our Facebook page.
Are you planning a vacation? Reach out to our trusted travel agency sponsor Authorized Disney Vacation Planner
Mouse Class Travel
!