One of the things that sets Disney World apart is the delicious treats! Check out the newest treat Disney is releasing soon at Aloha Isle.
Disney's 50th Celebration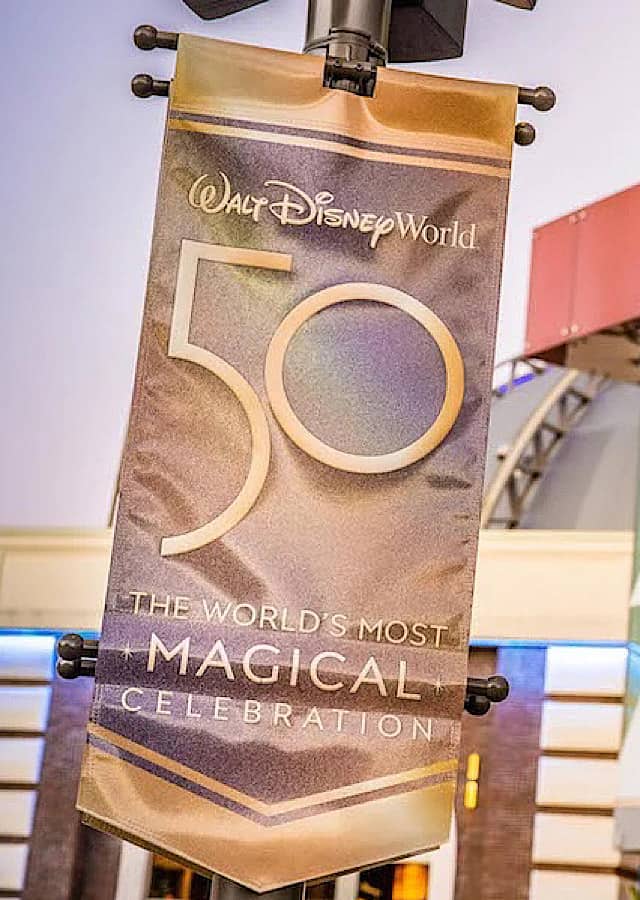 Disney World is half a century year old! Disney celebrates the last 50 years of making fun memories and experiencing the magic Disney style. From statues and food to new parties and cavalcades, this 18 month celebration is just getting started. If you want to see all of the festivities, try and visit before it ends in the spring of 2023. It is such a huge milestone for Disney World, and how fun is it to say you visited during their 50th anniversary?
Celebrate with New Food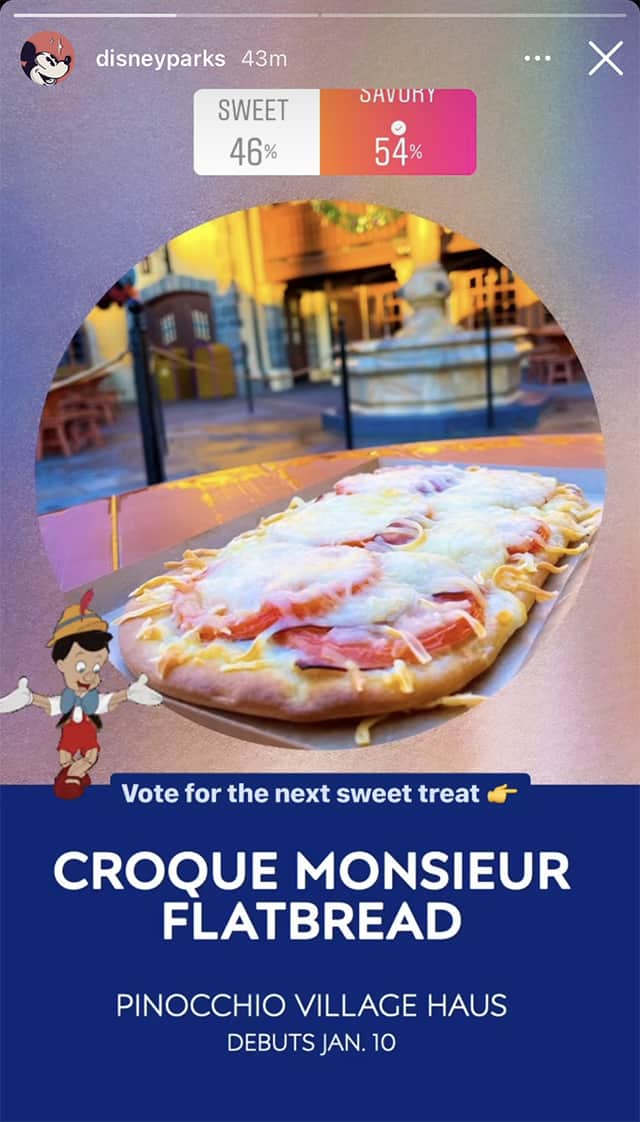 In preparation for the next round of 50th anniversary food debuting at Disney World on January 10, we are getting a sneak peek of what to expect. Over on their Instagram page, Disney is sharing one new item per day.
So far, we have a Mickey shaped cinnamon roll, the Slue-Foot Sue fish sandwich, the Always Tea Time slush, Donald Duck dome cake and Croque Monsieur flatbread.
Voting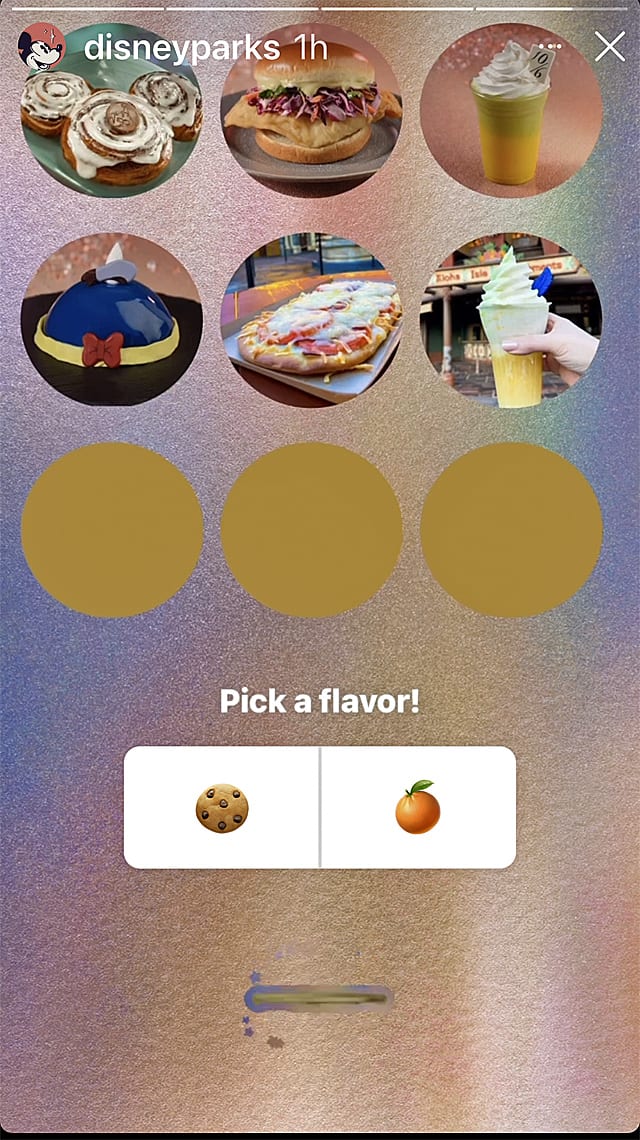 Every day Disney's Instagram followers vote on whether they want something sweet or savory released next. So far, it's a pretty even mix. Be sure to check out Disney's Instagram page daily to vote. Looks like tomorrow's vote will be between some type of cookie or an orange treat. This is be a great matchup!
Today's Winner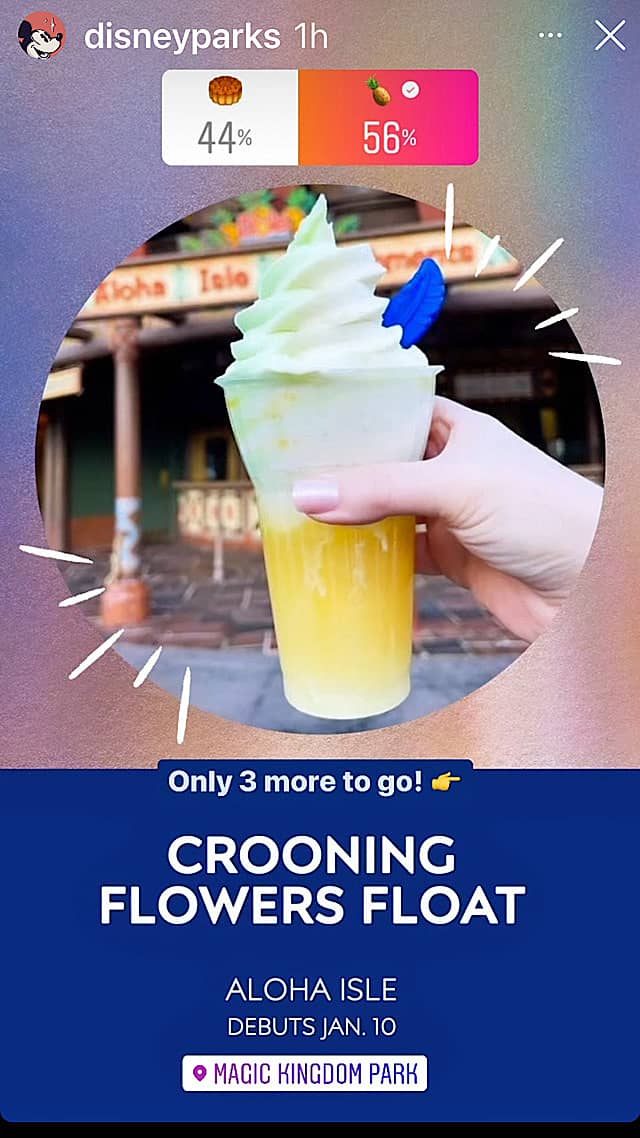 To try today's winner, stroll over to Magic Kingdom's Adventureland. Aloha Isle is famous for it's Dole Whips, and today, Disney announces a new flavor. Are you part of the Dole Whip cult-like following? If so, you'll be thrilled over today's release. On January 10, Disney debuts the Crooning Flowers Float. I (Susan) can't wait to see what flavors this contains. Please let us know if you try one soon!
Today's winner is the Crooning Flowers Float available on January 10 at Aloha Isle.
What do you think of the new Dole Whip flavor coming to Aloha Isle? What has been your favorite treat or snack so far? Tell us about it in the comments below or on our Facebook page.