One of the best things about Walt Disney World are all of the delicious snacks and food to eat! You might want to try the latest food item coming soon.
Happy 50th Disney World!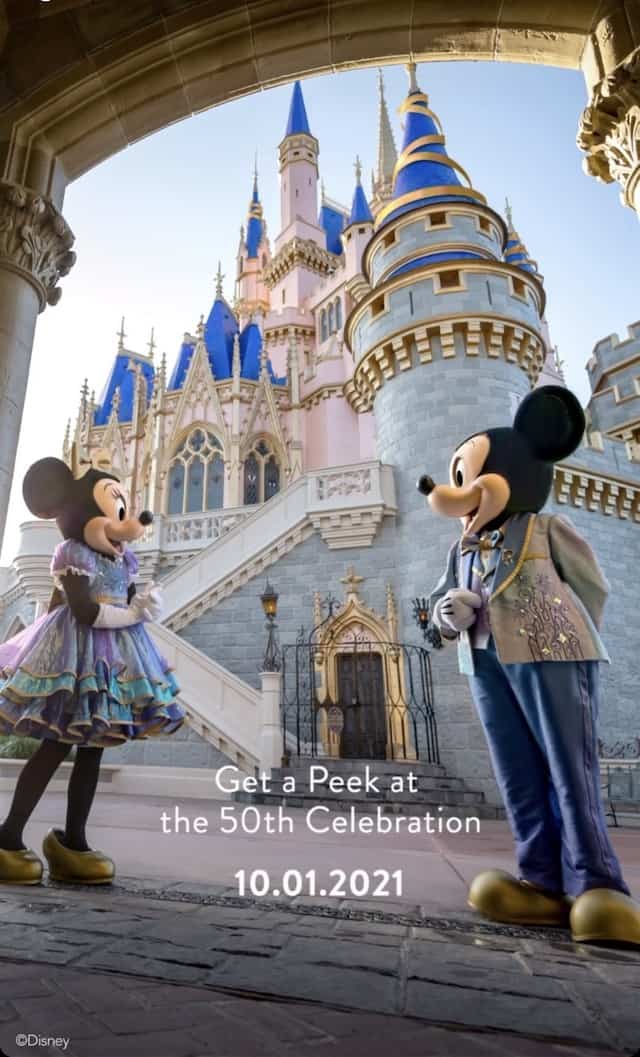 The big 50! Disney World is half a century year old! It has been a great 50 years of making fun memories and experiencing the magic only Disney can pull off.
Disney is celebrating in a big way! From statues and food to new parties and cavalcades, this 18 month celebration is just getting started. If you want to see all of the festivities, try and visit before it ends in the spring of 2023. It is such a huge milestone for Disney World, and how fun is it to say you visited during their 50th anniversary?
New Food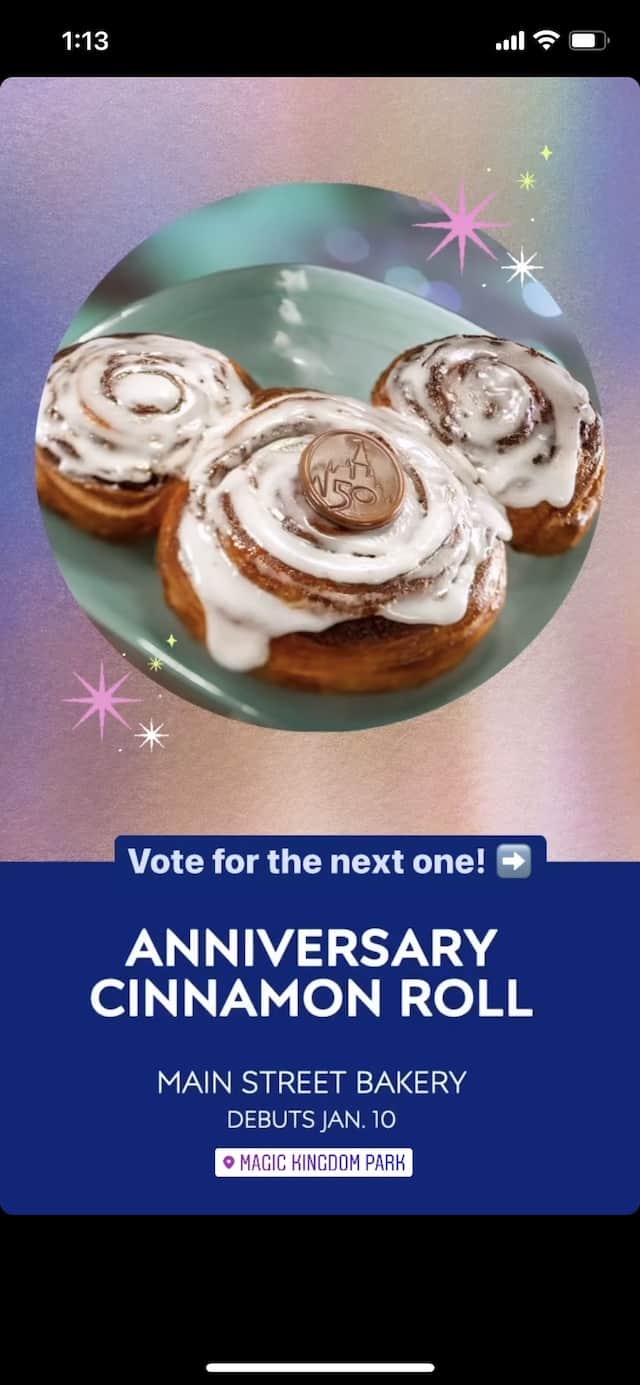 In preparation for the next round of 50th anniversary food debuting at Disney World on January 10, we are getting a sneak peek of what to expect. Over on their Instagram page, Disney is sharing one new item per day.
So far, we have a Mickey shaped cinnamon roll, the Slue-Foot Sue fish sandwich, the Always Tea Time slush, and a Donald Duck dome cake.
Not only that, but Disney is giving us the opportunity to vote each day for what we want to see next! For day 5, voters wanted to see a savory option instead of an sweet option with 54% of the votes.
Remember every day we can vote to decide what Disney shows us next. For tomorrow's reveal, we can choose between a dessert!
Croque Monsieur Flatbread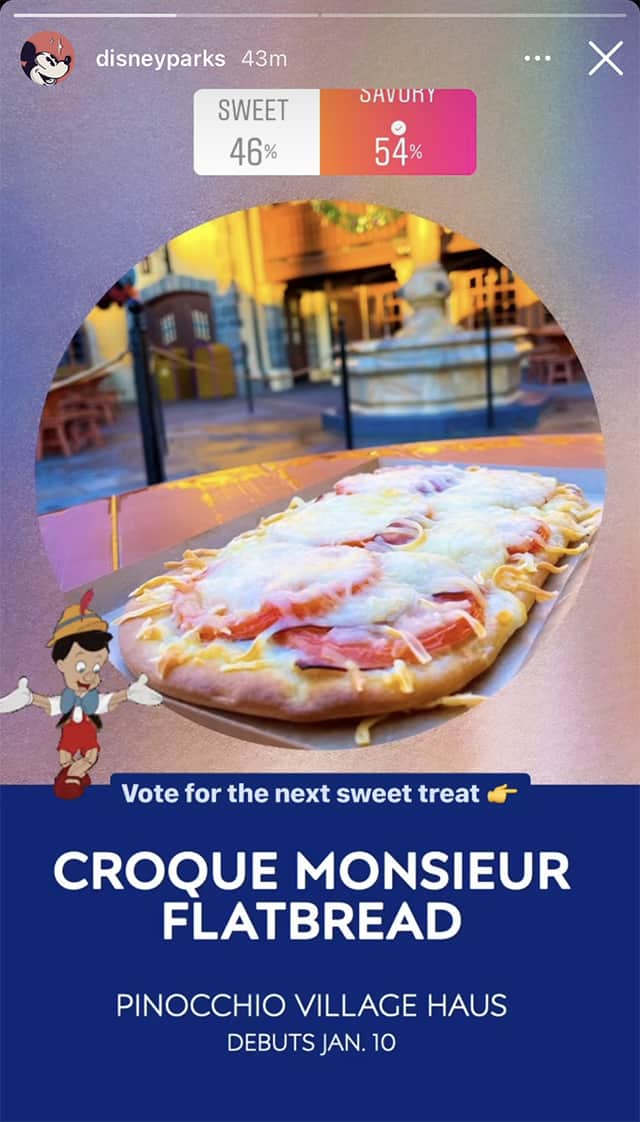 The winner of this reveal is a Croque Monsieur Flatbread, and you can find it at Pinocchio Village Haus on January 10th!
This actually looks pretty good and might be my (Maggie) favorite one yet.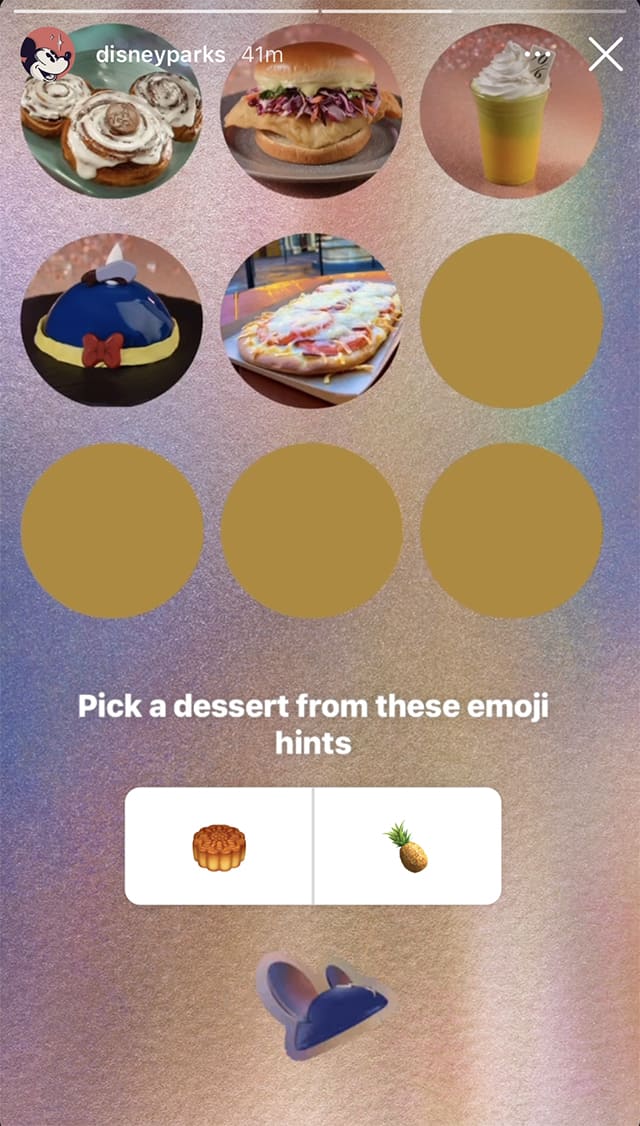 Check back soon for the next reveal. It looks like we can choose between two different kinds of desserts. One seems like some sort of sweet cake and the other is obviously pineapple flavored. Yum Yum! The pineapple has my vote! Could we possibly see some kind of new Dole Whip?
What do you think of the new food item coming to Pinocchio Village Haus? What has been your favorite treat or snack so far? Tell us about it in the comments below or on our Facebook page.