Looking for a souvenir to take home from your Disney vacation? Bring home a piece of the nostalgic attraction Walt Disney made. You can easily find this one in the Magic Kingdom!
Carousel of Progress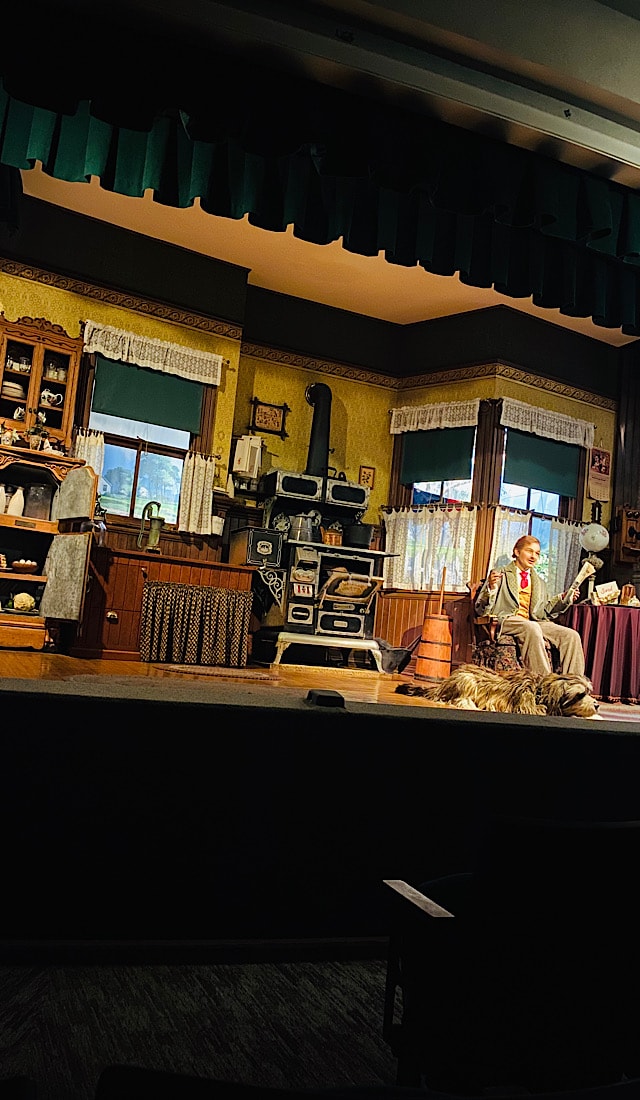 "There's a great big beautiful tomorrow!" I know you just sang those words in your head. Carousel of Progress is one of my favorite attractions in all of Walt Disney World, purely for the nostalgia factor.
Located in Tomorrowland, the attraction is a 20 minute show taking Guests through a journey of how technological advances affected average families throughout the 20th century.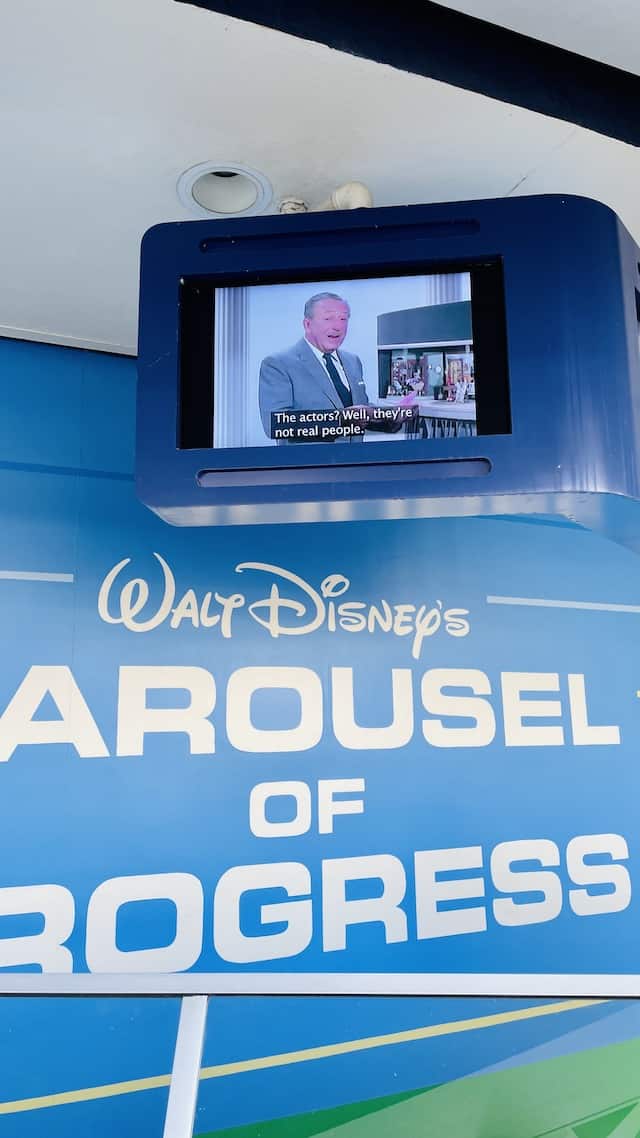 Walt Disney personally had a hand in creating this attraction for the 1964 World's Fair in New York. After the fair was over in 1965, it moved to Disneyland for 6 years. The show finally made its home in Disney World where it has entertained and delighted Guests since 1975.
This is one attraction that I hope Disney never replaces, although I do think a more recent era should be added to the end of the show. It is great to watch if you love history and even better if you need a break in the air conditioning.
So, how can you take a piece of this attraction home? By heading across the way to Auntie Gravity's Galactic Goodies for the Uncle Orville bathtub sundae!
Yes, Disney put a sundae in a bathtub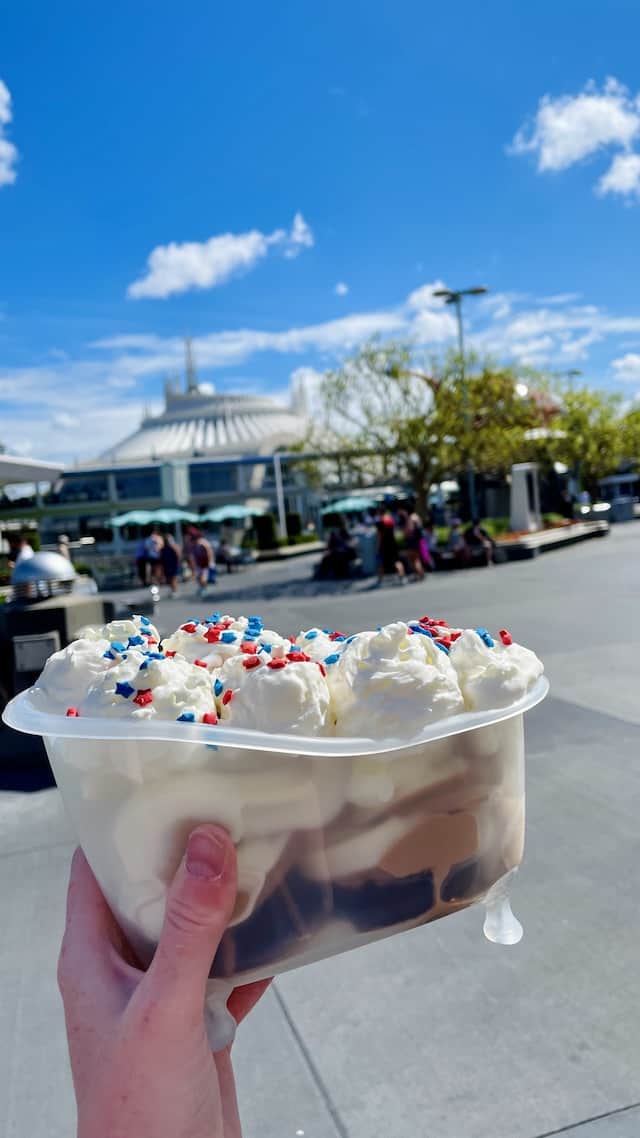 Why would Disney put a sundae in a bathtub? This requires us to go back to the Carousel of Progress to one of the earlier scenes. You may remember Uncle Orville relaxing in a bathtub with one of those "air coolant" contraptions.
No privacy at all around this place!

Uncle Orville
To celebrate the 50th anniversary of Walt Disney World, the Uncle Orville Great Big Beautiful Tomorrow sundae celebrates the history and nostalgia of the show. This is one attraction that is not represented at all, which is a real shame because it is a true classic.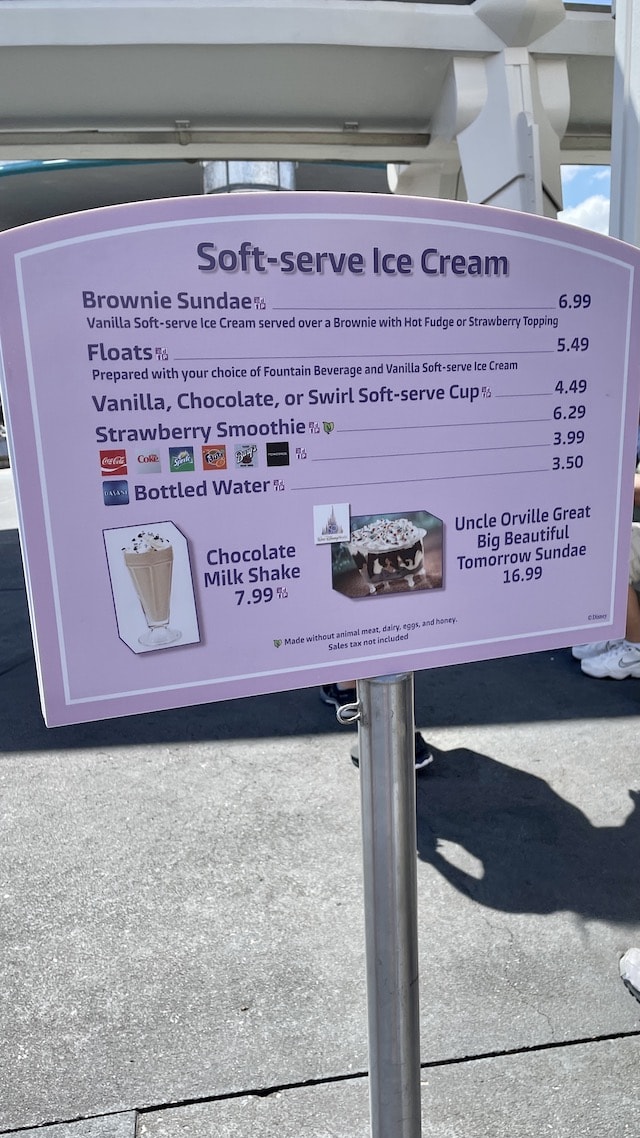 This sundae has huge brownie pieces, ice cream, hot fudge, whipped cream, and sprinkles in a giant bathtub dish. Priced at $16.99, this sundae is the perfect treat to enjoy in the parks and then take home! Just make sure you clean it out before putting it in your bag.
Many people take their popcorn buckets and sippers to use once they return home, so now you can add the bathtub for homemade sundaes. This was a classic sundae, and I enjoyed it very much!
Do you love Carousel of Progress? Is this not the most perfect little souvenir to take home! Disney doesn't have any Carousel of Progress merchandise. Join the conversation in the comments below and on Facebook.