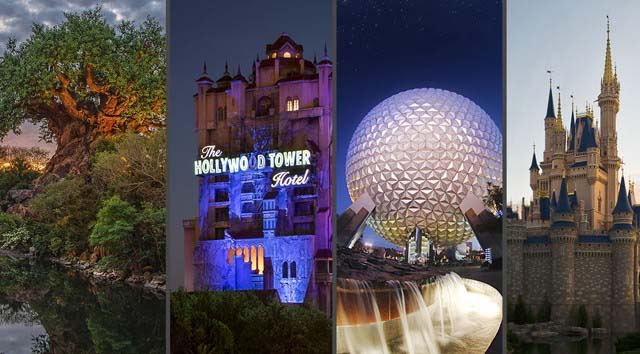 I know I am not the only one. After touring the parks all morning, 2:00 pm hits and all of a sudden I get really tired. Not only that, but I am usually overheated and ready for a break but not willing to go back to my resort. Here's a list of Disney World attractions to experience when you need a break from the heat or want to grab a little shut eye.
Magic Kingdom attractions when you need a break
Carousel of Progress in Tomorrowland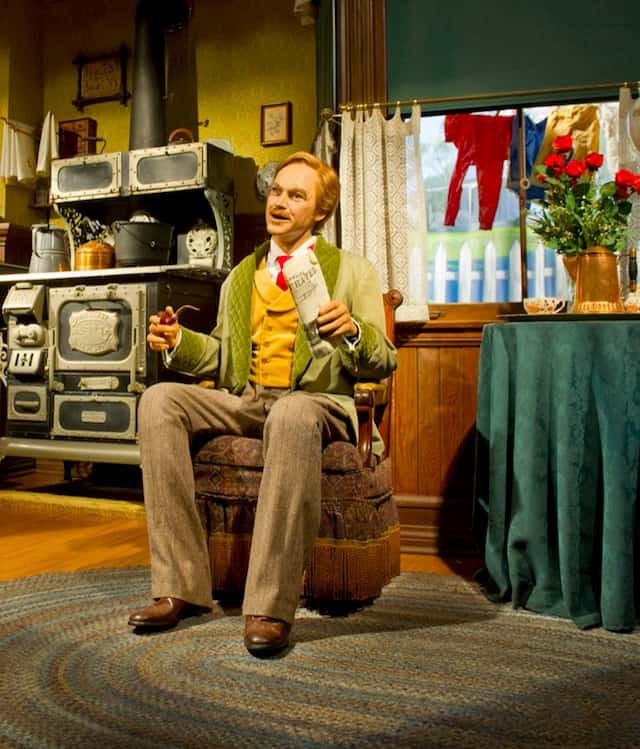 This one is great for taking a break from the heat! Carousel of Progress is a 20 minute show in a dark air conditioned room.
I cannot sleep through Carousel of Progress though. Why, you ask?
Because it is one of my favorite attractions in all of Disney World! The nostalgia is at an all-time high every time I watch this show knowing Walt personally worked on this.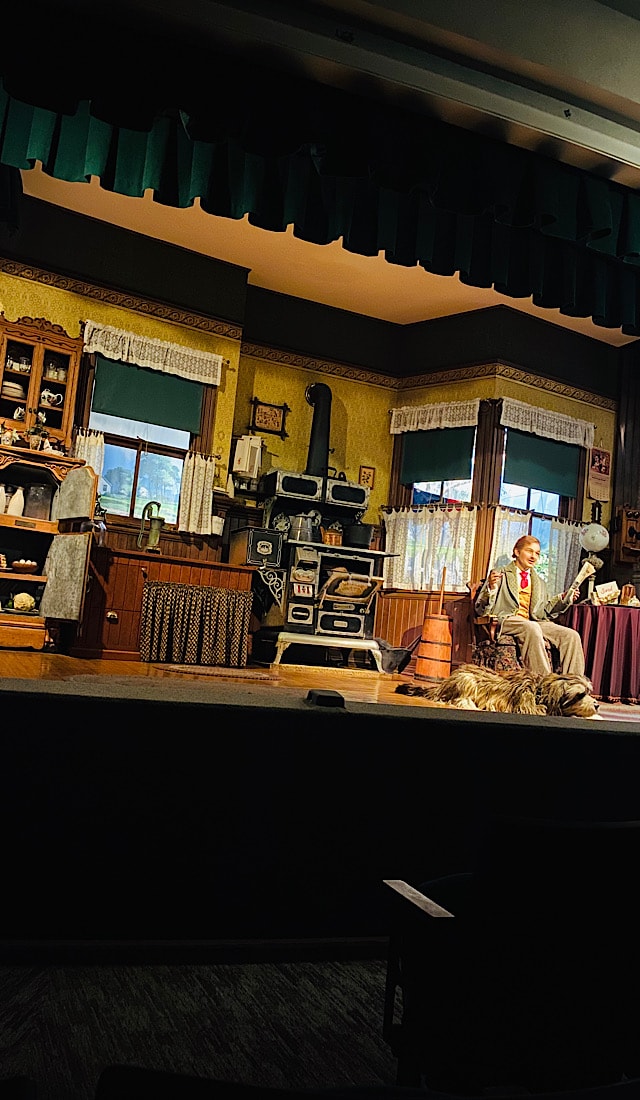 The original scenes were designed and developed by Walt himself. The carousel will rotate you through a story of a family and its experience with emerging technology over the last 100+ years.
Enchanted Tiki Room in Adventureland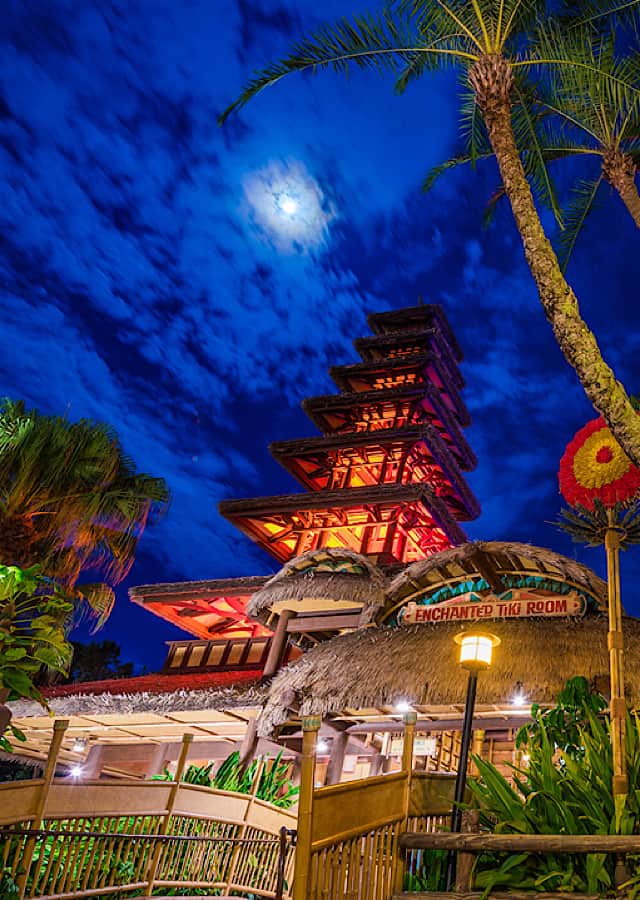 Enchanted Tiki Room is another one of Walt's creations and provides 15 minutes of air conditioning and a spot to doze off.
Jose, Fritz, Michael and and Zazu will wise crack and lead the singing.
Birds sing and tiki gods entertain so it can be a loud in the room, but it's not terrible. Personally, I sit in here and just enjoy the air conditioning and get caught up on messages and emails.
Country Bear Jamboree in Frontierland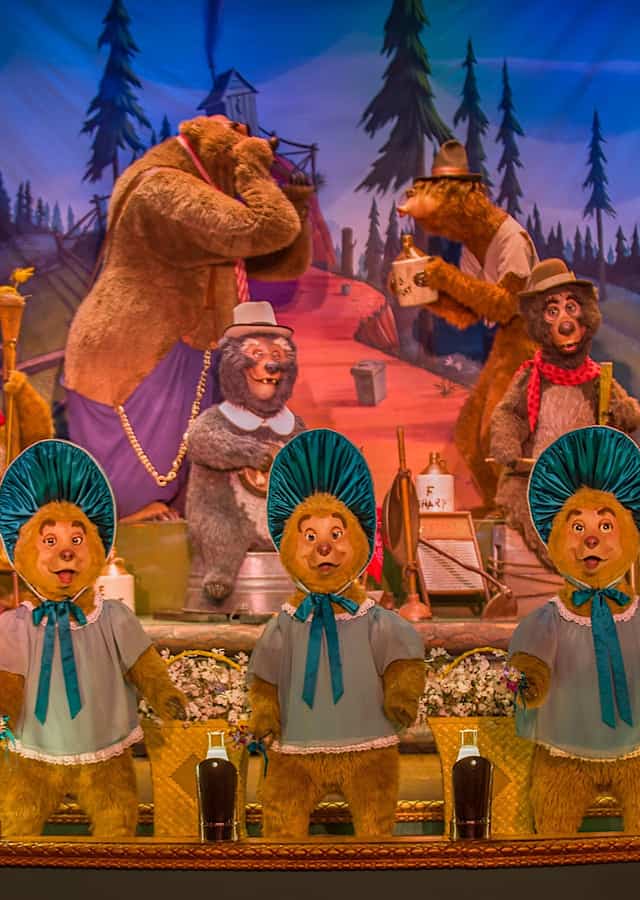 I'll be honest, Country Bear Jamboree is never on my to-do list, even if it does provide 10 minutes of air-conditioned padded bench comfort.
The animatronic bears perform some Country-Western hoedown jamboree music and has some comedic moments.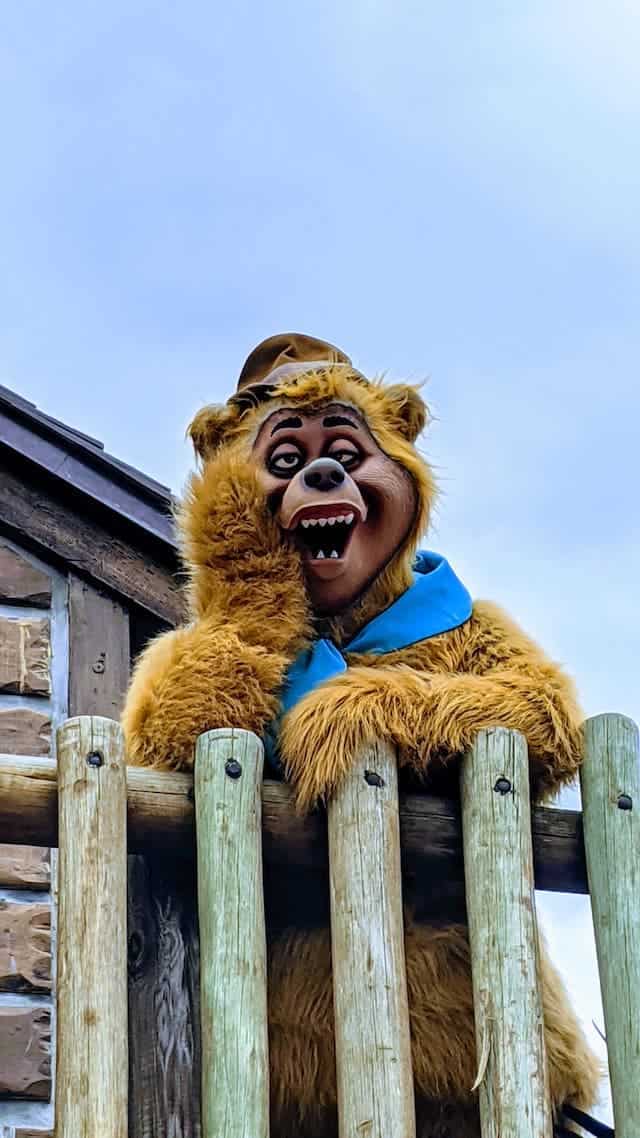 In my opinion, this show is very outdated, and half the time I can't even understand what is being said.
However, Frontierland is the hottest spot in the park for me so if I really need to escape the heat, Country Bear Jamboree is a good place to do so.
Hall of Presidents in Liberty Square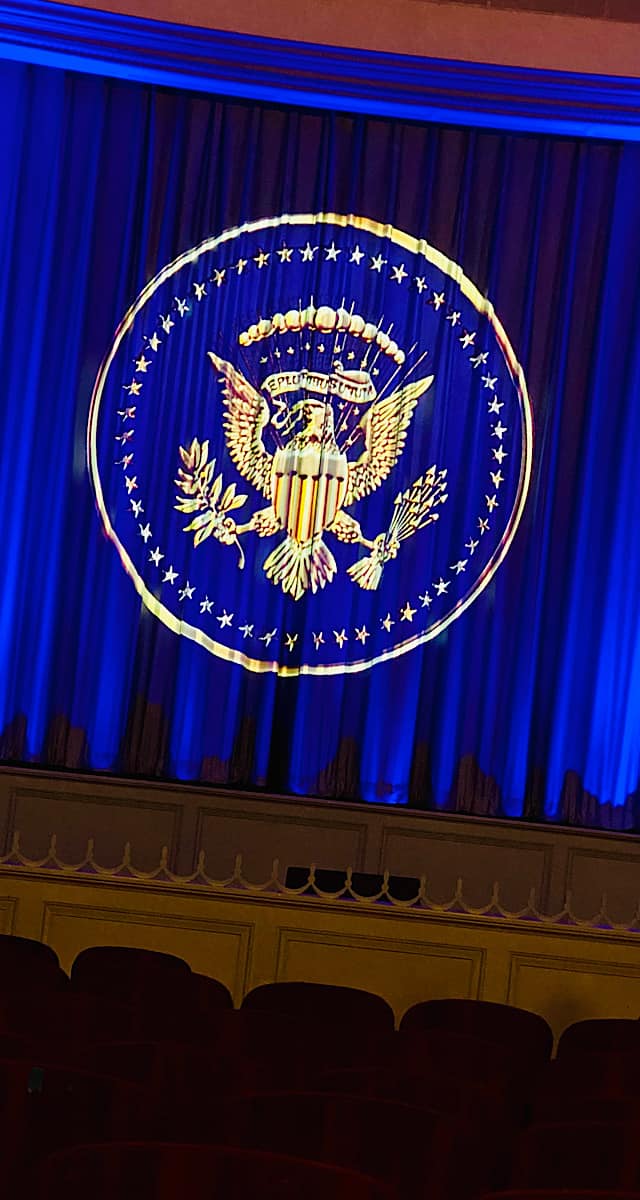 This is a 23-minute celebration of the men who have led the United States. The Hall of Presidents features a speech presented by the current sitting President.
Bonus: the seats are padded! This is one of the best Disney World attractions to take a break.
Do note that this attraction is currently closed due to refurbishment. You can read about that HERE.
Philharmagic in Fantasyland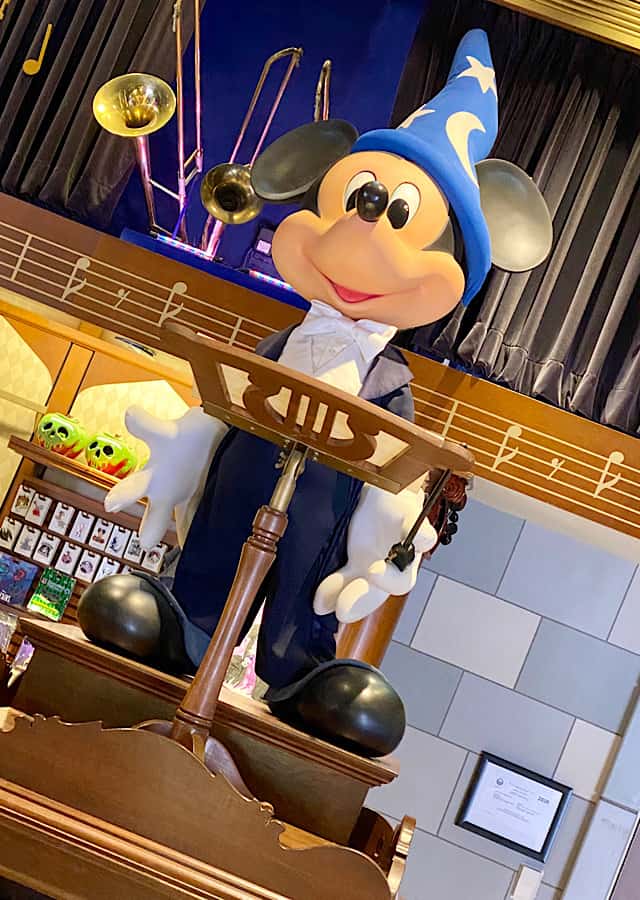 In this cute 10 minute show, Mickey is supposed to lead an orchestra for Guests to enjoy. However, Donald takes over when he secretly takes the magic sorcerer hat.
Chaos ensues while he tries to conduct as we are taken on a journey featuring many amazing characters and songs from films like "The Little Mermaid," "Aladdin," and "Beauty and the Beast."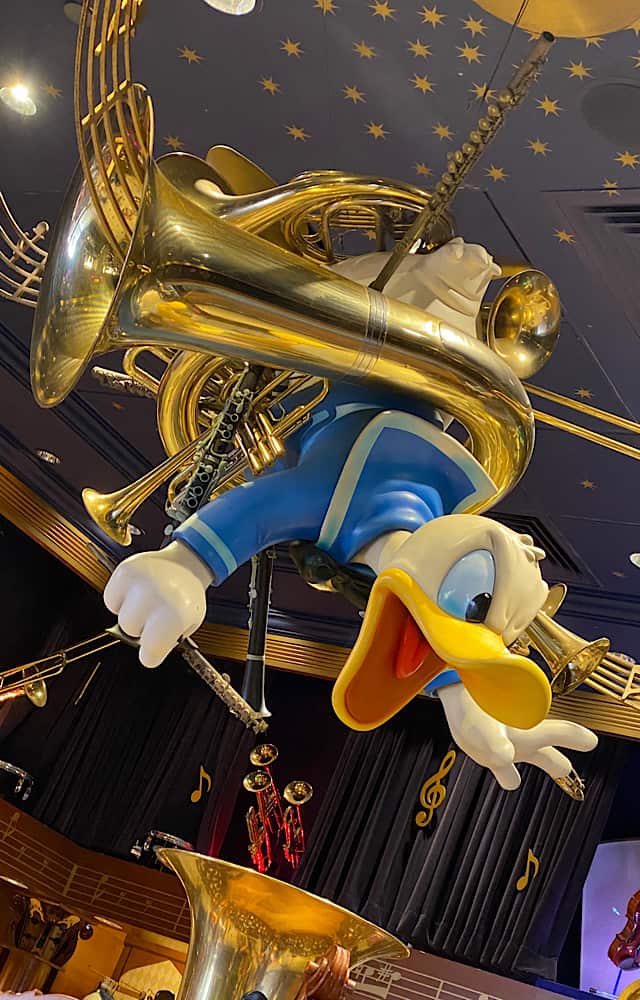 The seats are also padded so this is a great spot to cool off and get off your feet. This is a fun show that entertains kids – it has become a favorite for everyone in my family! Kids get to watch a fun show, and adults can enjoy a little break.
Honorable Mentions at Magic Kingdom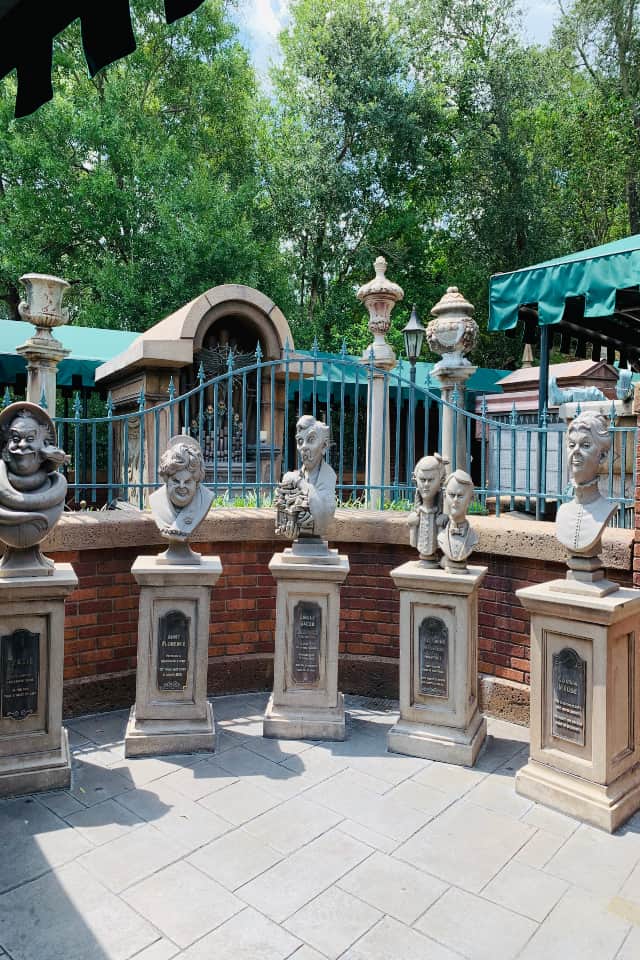 Haunted mansion
it's a small world
Peoplemover
Epcot attractions when you need a break
Awesome Planet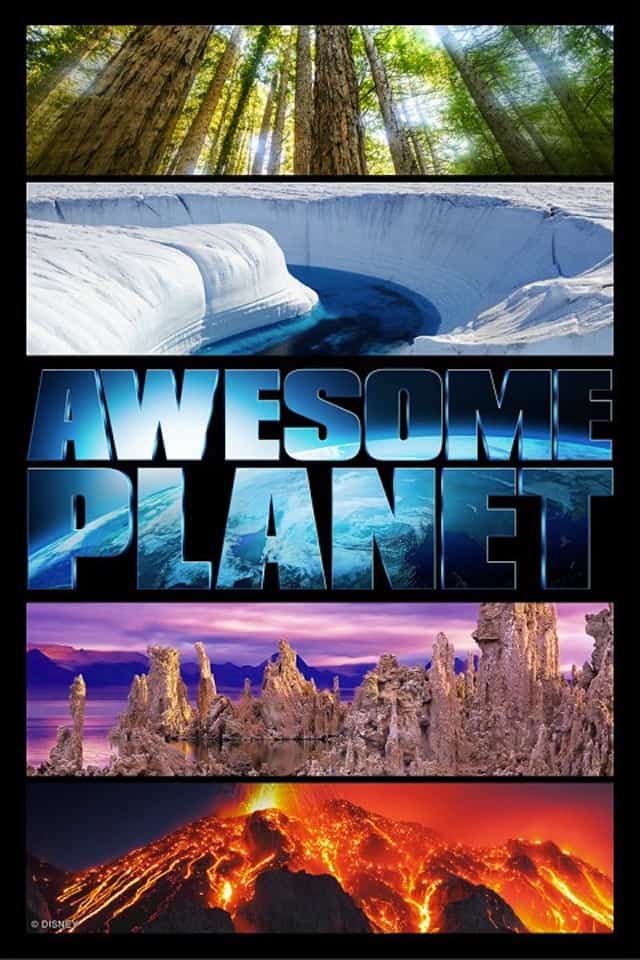 Awesome Planet offers a 12 minute video journey of our planet that explores its beauty on the large screen.
This show offers theater style seating with padded seats. This is not the most entertaining show so kids may find it boring.
Beauty and the Beast Singalong / Impressions de France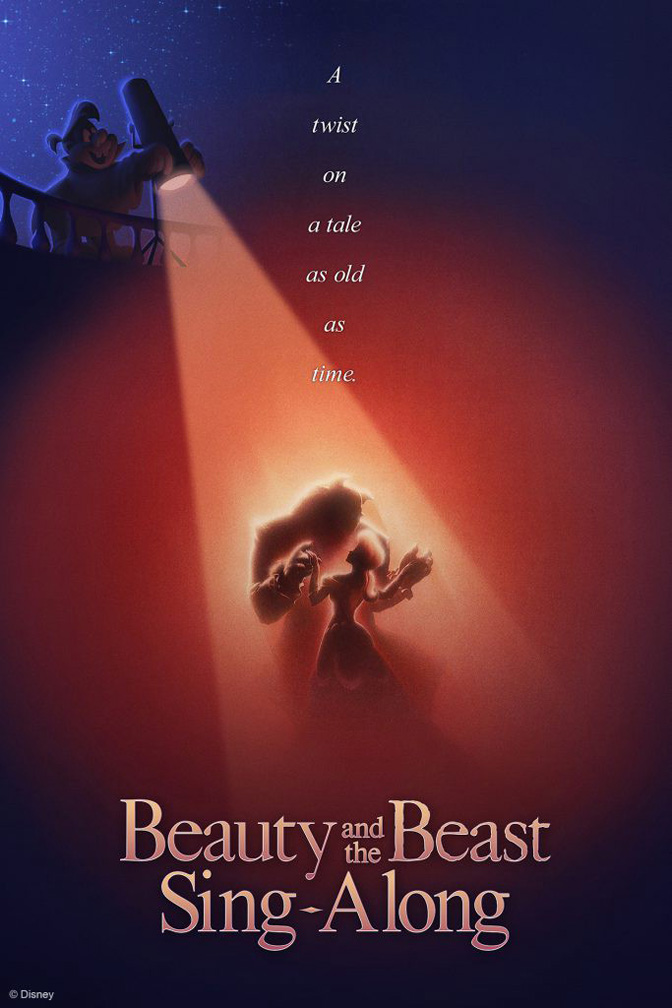 These two shows are played in the France pavilion with Beauty and the Beat Sing-Along playing for the majority of the day and Impressions de France playing for the last couple hours. You can find the schedule on characterlocator.com!
The Beauty and the Beast Sing-Along is 15 minutes while Impressions de France is 18 minutes. The room is air-conditioned and the bench seating offers backs as well so this spot can be a great place to relax after you've had one too many snacks.
Disney & Pixar Short Film Festival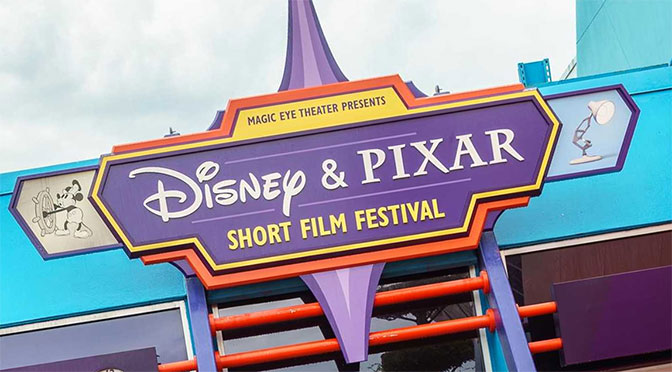 You have probably already seen these, but the room provides 15 minutes of air-conditioning and padded seats.
This spot is particularly great for families though because kids love the short films and adults love the break!
American Adventure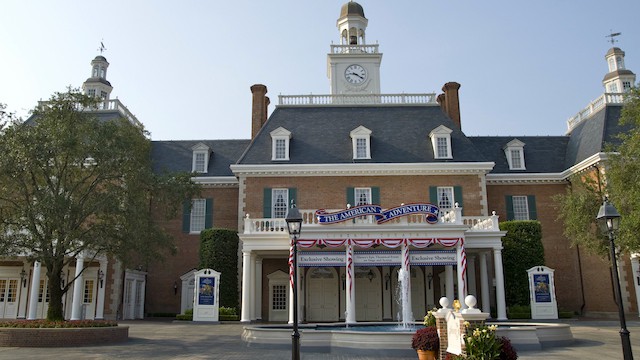 This show is a 30 minute presentation that tells the story of the United States of America. It is one of the few indoor shows that provides a break from the heat and is great to watch! In fact, you may not even want to rest your eyes because the show is so great!
30 minutes in a padded chair enjoying a great show and the air conditioning? Count me in! This is also one of the best Disney World attractions to take a break.
Honorable Mentions at Epcot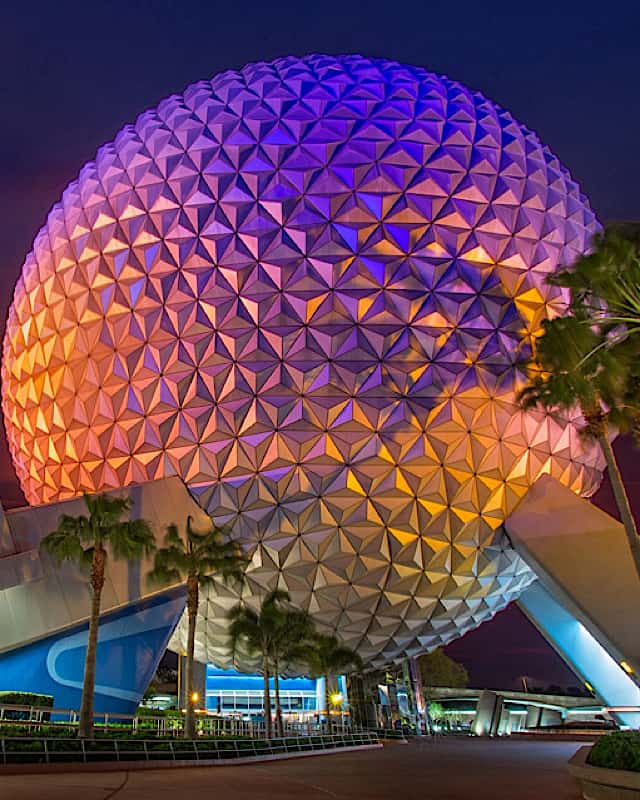 Gran Fiesta Tour
Spaceship Earth
Animal Kingdom attractions when you need a break
This is the worst park as far as finding some air conditioning and a comfortable seat. There are not many options here so taking a mid-day break at your resort may be the best option.
It's Tough to be a Bug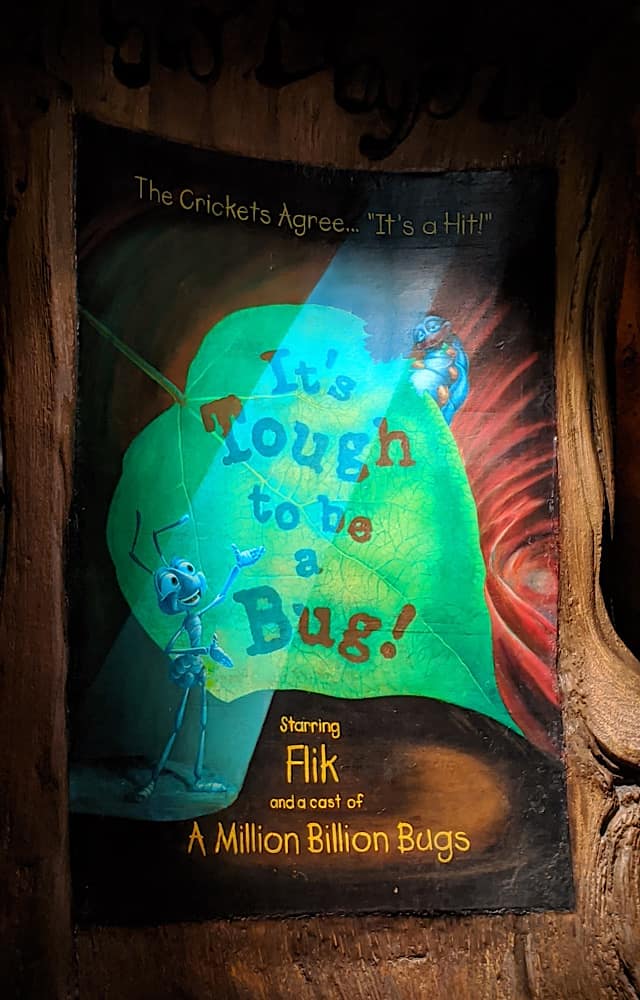 This show is not relaxing by any means but it will get you out of the heat for a few minutes, and the kids love that they are inside the Tree of Life.
However, the show can be scary for some kids as darkness, spiders, and other creepy crawly things are part of the attraction. This show is 8 minutes of antics and effects so you won't be getting any relaxation here.
Na'vi River Journey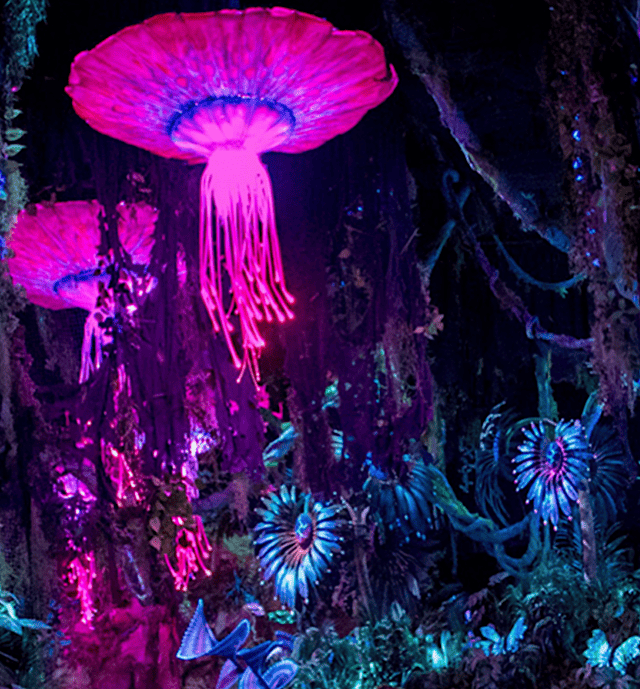 Located in Pandora, Na'vi River Journey is a slow boat ride down the Na'vi River. You'll see exotic plants, hear beautiful songs, and experience a semi-relaxing atmosphere.
Again, you won't be able to get any shut eye in this 6 minute ride, but you can sit down for a few minutes and enjoy the dark.
Hollywood Studios attractions when you need a break
Racing Academy with Lightning McQueen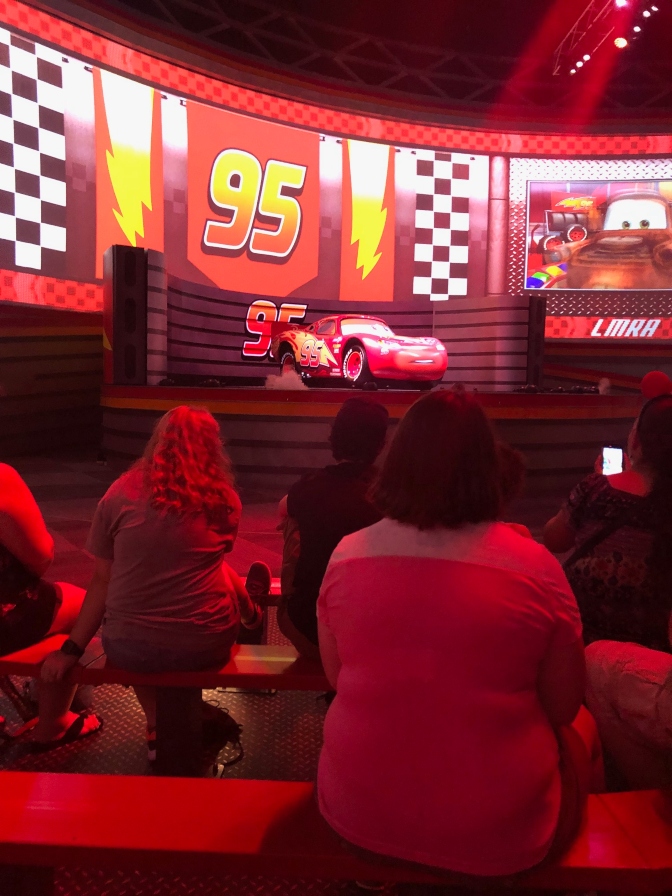 Kids love this 10 minute show while they learn how to become a champion racer from Lightning McQueen himself.
This show offers bench seating with no back but does provide 10 minutes of air conditioning. It will keep the kids entertained while adults enjoy the break or get caught up on messages and emails.
Disney Junior Play & Dance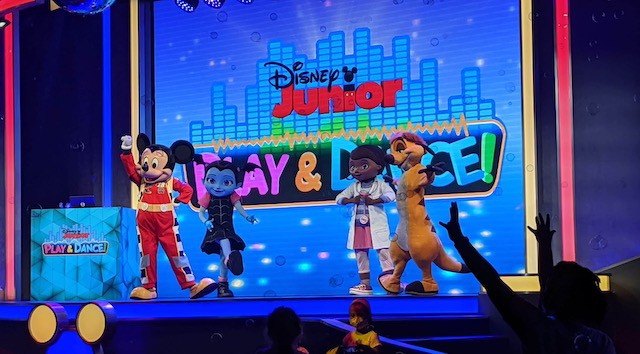 This show is new and replaces the Disney Junior Dance Party. It is essentially the same concept: kids can interact and dance for 10 minutes while parents sit and enjoy the air conditioning.
You can read more about this new show HERE.
Muppet Vision 3D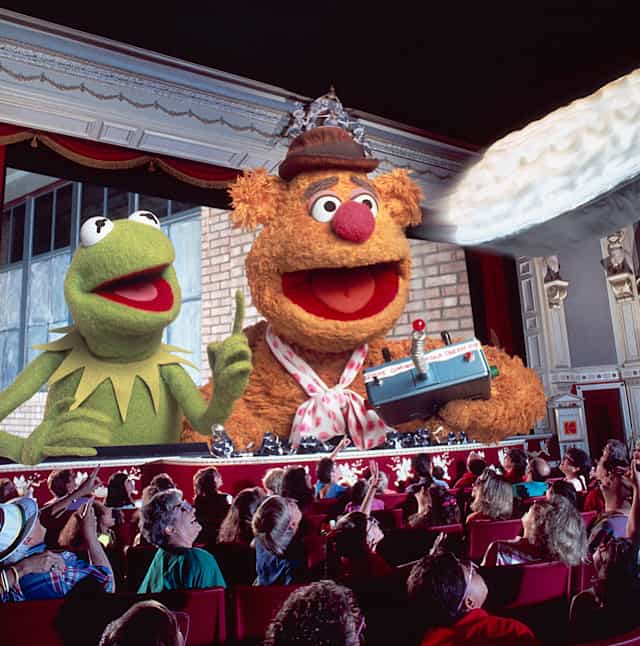 Muppet Vision 3D is a classic Muppets attraction that was created by Jim Henson before he passed. Small children enjoy this show while adults enjoy the padded theater seats and cool break.
The show is 15 minutes long, which provides a decent break for a quick nap.
Vacation Fun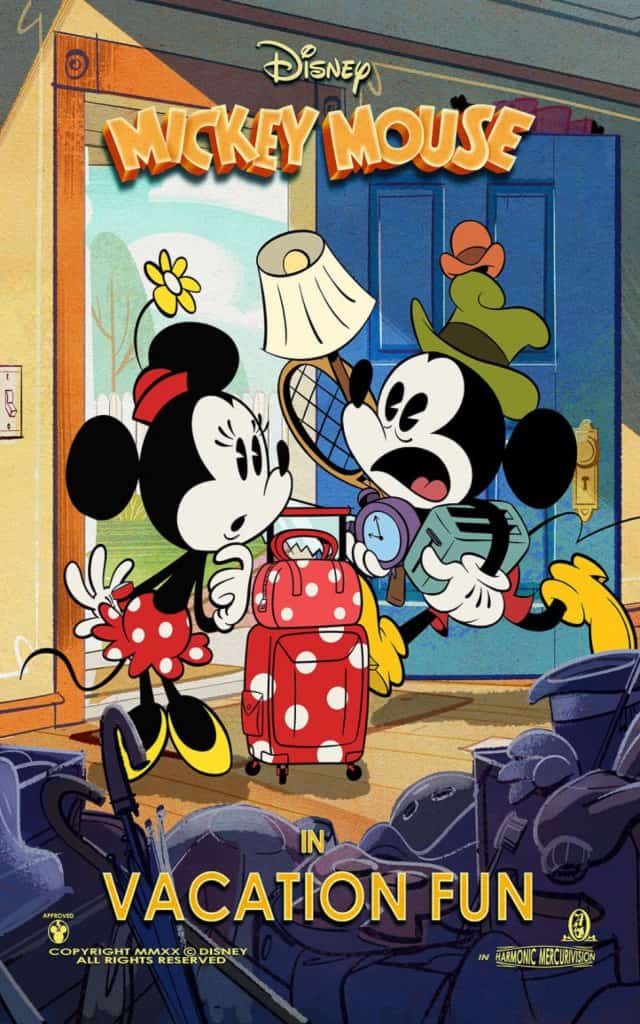 Mickey is ready to take a vacation, but to where will he journey? He remembers some vacation failures before deciding to take take Minnie to a magical place.
This 10 minute show features individual padded seats and air conditioning. Need I say more?
Walt Disney Presents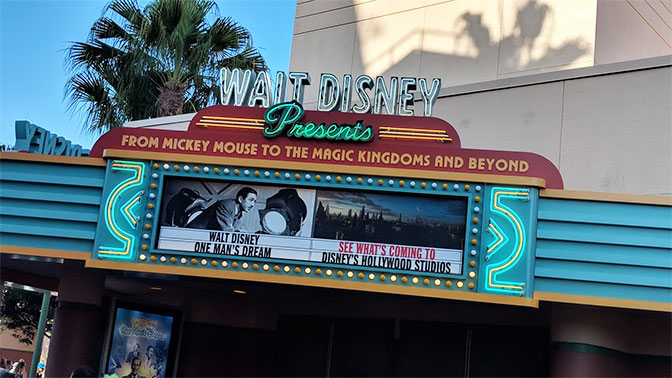 After walking through a great exhibit featuring Disney Parks history, you will watch a short film featuring the greatness of Walt Disney.
The show is 15 minutes long and has individual padded seats.
I don't recommend trying to get a nap in though. Why? Because Walt was such a visionary, and everyone should experience this once to learn where it all began.
This theater is also used to show previews for upcoming films and shows.
Why take a break in the parks?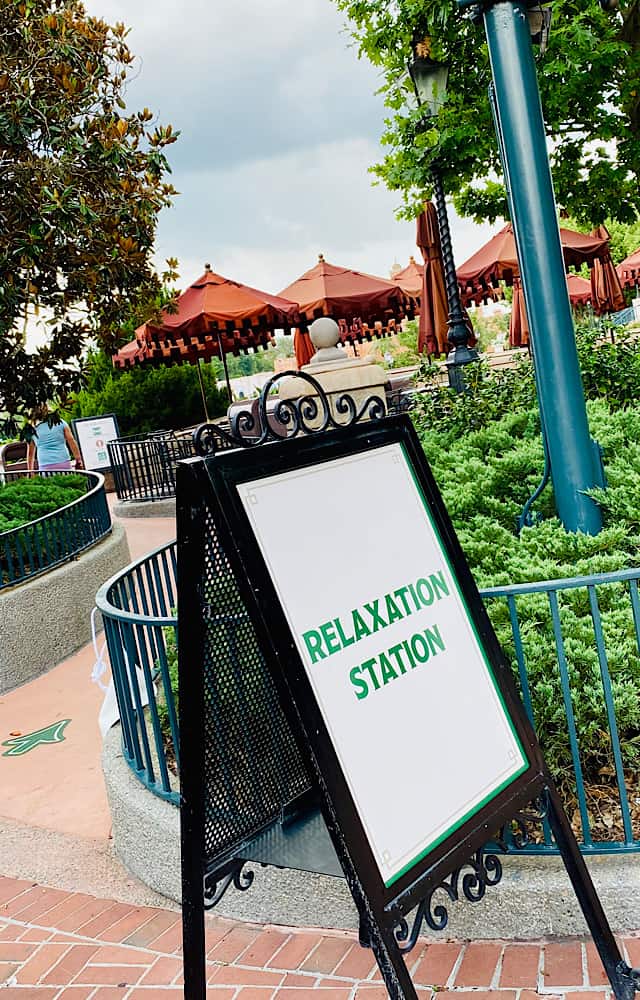 Disney offers plenty of places in the parks for Guests to escape from the Florida heat and take a break from the sometimes overwhelming experience. They have recently introduced relaxation stations, where Guests can enjoy a break from their mask in the parks.
Scheduling breaks into your trip is a great idea. If you can't make it back to the resort because of time restraints or people in your party who prefer to stay on the go, these attractions provide some respite in the parks.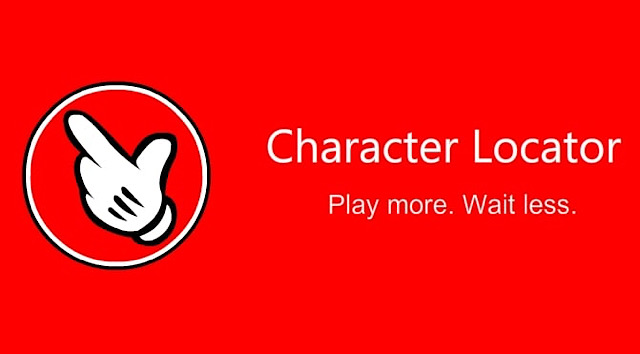 By spacing out the above attractions in your touring plans means no back-tracking and minimal meltdowns. Character Locator has pre-made plans ready to go that have been tested and proven for optimal touring.
Do you have any special cool down places in the parks you like to enjoy? What's your favorite Disney World attractions to take a break? Let us know on Facebook!