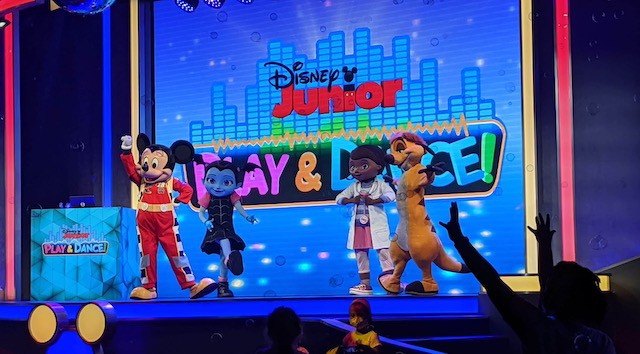 Disney's Hollywood Studios debuted the all-new Disney Junior Play & Dance character show, and we've got all the details! This is a great opportunity for children to interact with some of their favorites during this time when character meets aren't available.
Yesterday we learned that an all-new Disney Junior show would be taking place at Hollywood Studios, replacing the Disney Junior Dance party. Due to disagreements with the Actor's Equity Union, stage performers have not returned to the parks.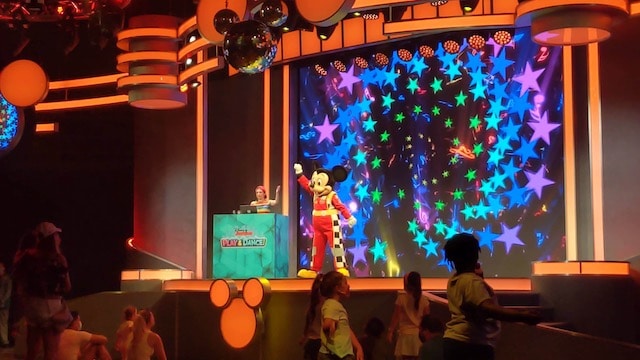 This similar, but modified, show allows kids to get up and dance with their favorite Disney Junior characters. I, for one, am glad they are able to do something for the younger Guests. My kids will really love this!
Although one of the Character Cavalcades includes our Disney Junior friends, this show allows kids to interact with them a bit differently.
What exactly is the Disney Junior Play & Dance?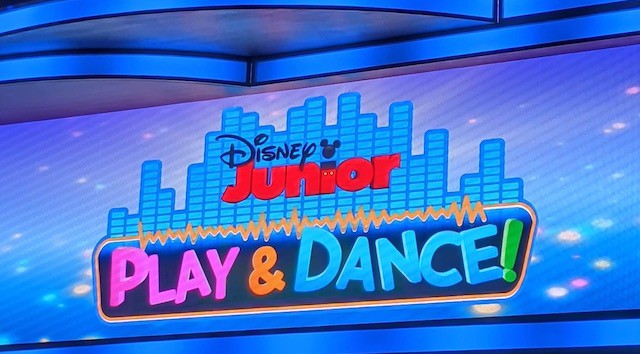 This new show involves DJ DeeJay along with Doc McStuffins, Timon, Vampirina, and Roadster Mickey Mouse in a new, high-energy dance jam.
It is similar to the Disney Junior Dance Party, except physical distancing will be in place and characters will remain on stage. The show length has also been cut by about half as the old show as well.
When and where does Disney Junior Play & Dance take place?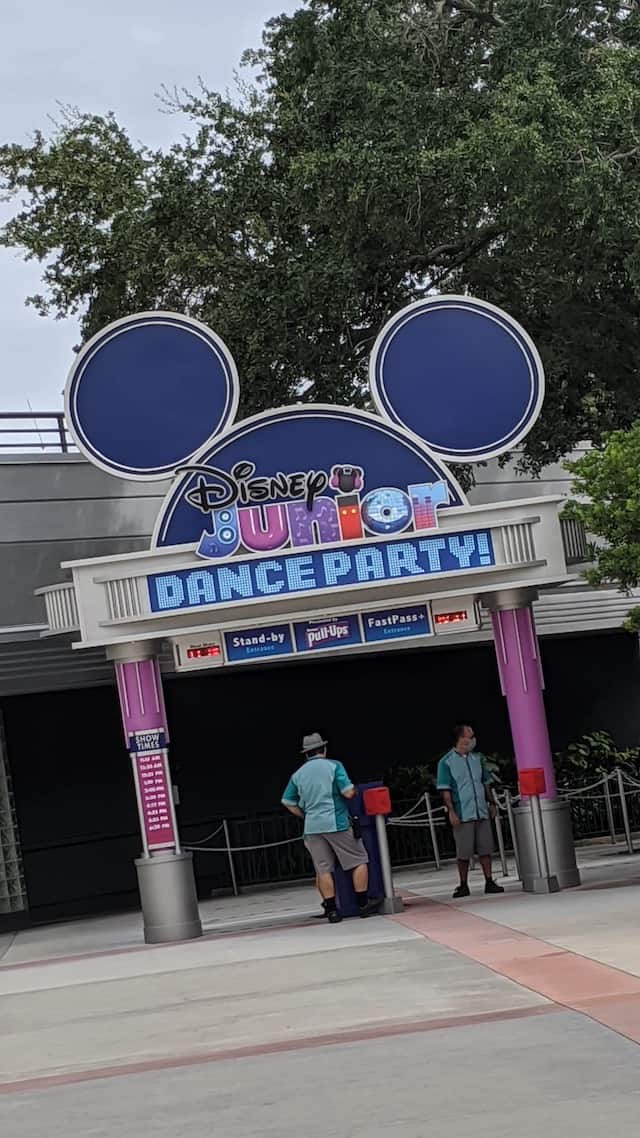 The show takes place in the Animation Courtyard in Disney's Hollywood Studios where the previous show was. The schedule is also similar, with the show running often throughout the day.
The full schedule for this 10-minute show can be found on Character Locator!
The DJ does an introductory song, introduces a character, performs another song, and so on until after all four characters have each performed.
At the end, all four characters appear for selfie type photos. Make sure you have those phones ready to capture all the moments!
As a reminder, character meets are currently not happening so the outdoor meet and greet areas are still closed. This is one of the few chances to see Disney Junior characters!
You can also catch Doc McStuffins, Vampirina, and Mickey Mouse on their cars in the cavalcade.
Of course, Guests of all ages are welcome to dance and interact (from a distance) with their favorite characters!
Physical Distancing for the Disney Junior Play & Dance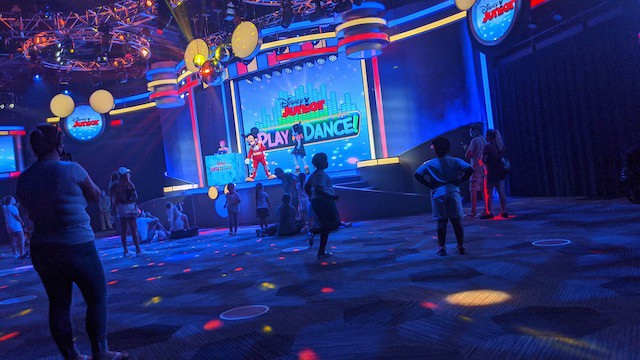 The safety of Guests is still a top-priority for Disney, and they have taken measures to ensure physical distancing is promoted.
First, since overall attendance at Hollywood Studios has been severely limited, you can also expect for the show to not be as full as the previous one was.
You can see in the photo above that there were not a lot of people during one of the shows this morning.
Additionally, large dots are placed on the floor that shows where each group/family should stand. This is a high-energy show where dancing is encouraged, but still try to stay as close to your dot as you can!
Masks are still required during this show. As a reminder, you can take your masks on when eating or drinking (as long as you are stationary and maintaining physical distancing) and in one of the two relaxation zones at Hollywood Studios.
What do you think of the new Disney Junior Play & Dance? Will your children be excited to see their favorite characters? Share your excitement with us on Facebook!