In a new article from the Orlando Sentinel, journalist Gabrielle Russon details the events leading up to a lawsuit at Universal's Volcano Bay. Read on for details.
We reported a few weeks ago that Universal's Volcano Bay was reopening their Punga Racers slide as a body slide. Previously, the slide was a mat slide and riders rode on colorful foam mats head first, on their stomachs.
Today, the Orlando Sentinel ran a fascinating piece on the events leading up to a guest injury that was serious enough to report.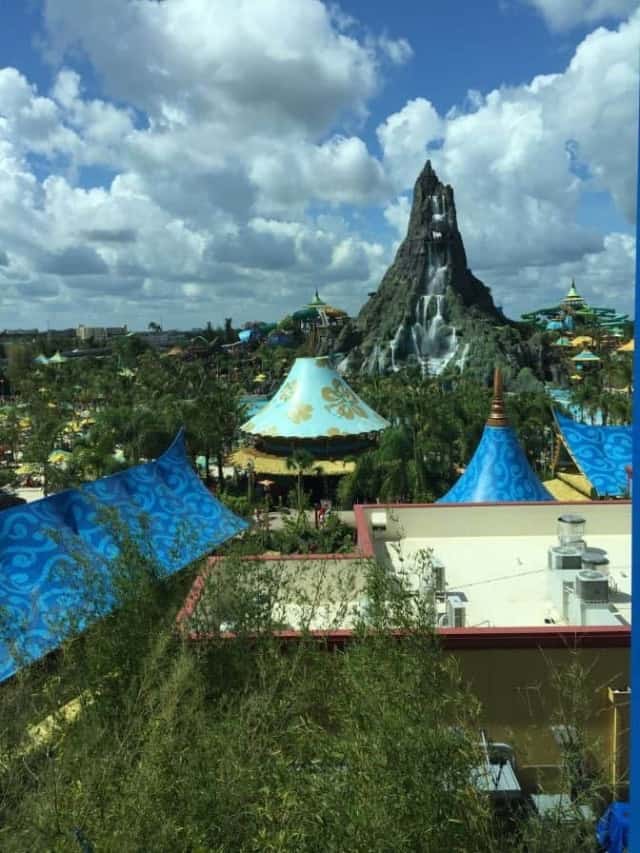 James Bowen, a tourist from New York, was seriously injured on Punga Racers in July of 2019. He suffered paralysis from the incident after his neck snapped back when he hit the pool of water.
Bowen is suing Universal Orlando for $15,000 in damages. But while his injury was the first of a serious nature, several smaller injuries preceded it.
Gabrielle Russon of the Orlando Sentinel found 115 injuries on the Punga Racers since the slide opened in May of 2017 with the rest of Universal's Volcano Bay.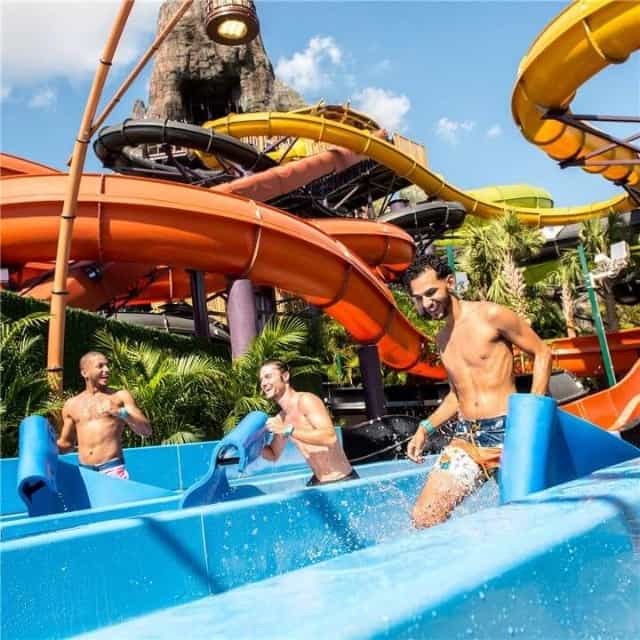 The state of Florida only requires Disney and Universal to report injuries that result in hospitalization over 24 hours. Both parks do their own safety inspections.
These two pieces of information mean that Disney and Universal, and other smaller theme parks, are not held accountable for less serious injuries.
Russon found that in addition to the guests, two ride testers had been injured on Punga Racers. It was not immediately clear whether those testers were employed by Universal or by Pro Slides, the water slide company that produced all of the slides for Universal's Volcano Bay.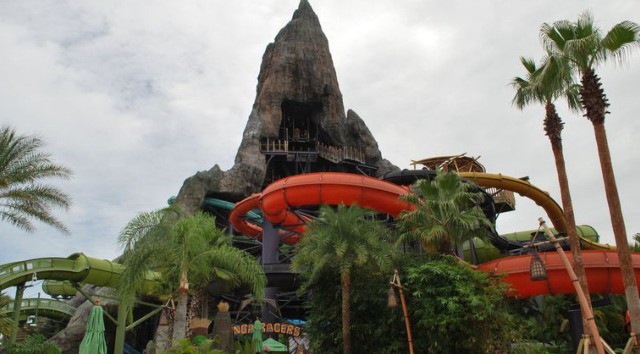 While Bowen's was the only injury on Punga Racers serious enough to warrant reporting to the state, other guests sustained nosebleeds, scrapes, concussions and whiplash.
In the Fall of 2017, Pro Slides modified Punga by extending the outer lanes in an effort to slow riders down. The slide has 4 different lanes.
Sometime in 2018, Universal began looking at ways to slow riders down including using a mat of different texture and factoring in the weight of the riders. Punga racers now has a weight limit of 300 pounds.
If you know me (Rebecca), you'll know that I love Universal's Volcano Bay AND Pro Slides, the company who made the rides.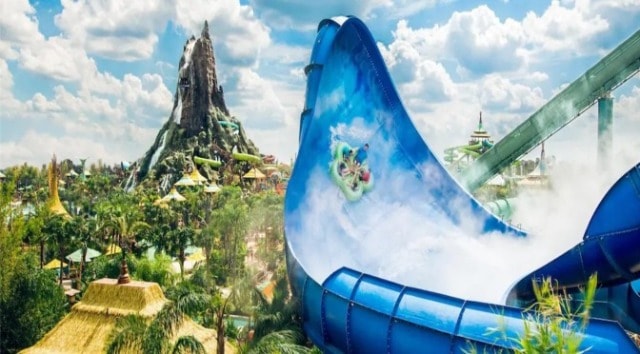 My son was fixated on water park design for a time and Pro Slides, which is based in Canada, sent us a bunch of swag and a job requisition for a slide tester with a note saying that they hope to see him apply someday.
As for Volcano Bay, I love the theming, the slides and the feeling I get when I'm there.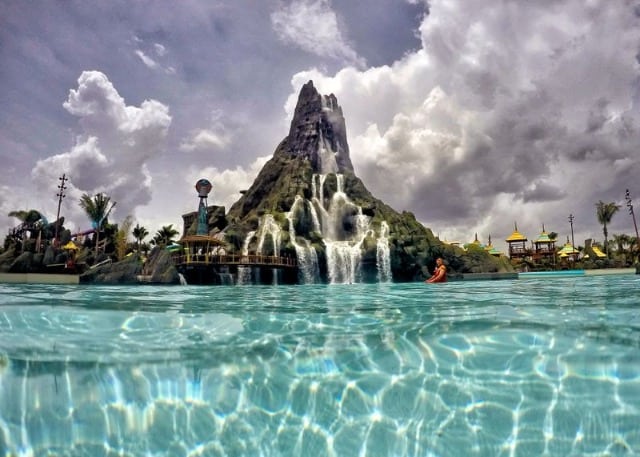 My family rates it our second favorite theme park after Magic Kingdom, which was voted #1 by Trip Advisor. Volcano Bay is the 9th most visited water park in the world, boasting 1.8 million visitors per year.
Universal Orlando points out that over 1.5 million guests have experienced Punga Racers.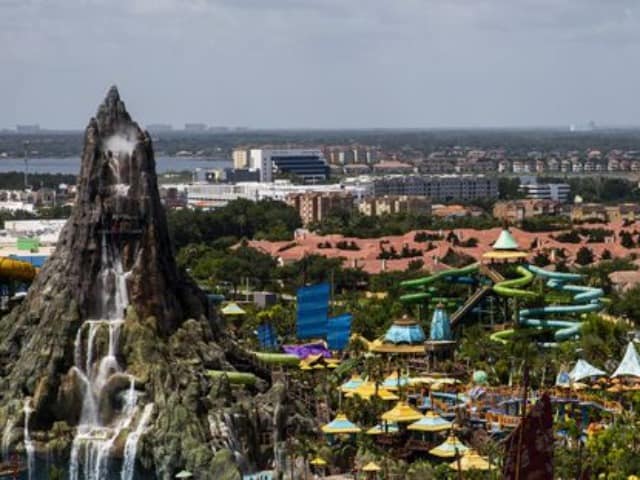 I mention in my guide to Volcano Bay that I've never done Punga Racers as I can't do those tummy mat slides for medical reasons.
My husband and son have both ridden several times. My husband indicated that he prefers not to as he has hit his head a few times.
Despite the 115 injuries, I plan to give it a try now that it is no longer face first on a mat, but is instead a slide where you lie down on your back and go down feet first.
What do you think? Does this turn you off from either Volcano Bay or Punga Racers slide? Let us know in the comments on Facebook and in our Facebook group!
-Rebecca W Davis
Source: Orlando Sentinel