Universal's Volcano Bay reopened Punga Racers slides today with a change to the experience. Read on for details.
Anyone who knows me (Rebecca) knows I adore Volcano Bay water park at Universal Orlando Resort! If you haven't been there, check out my guide to this park!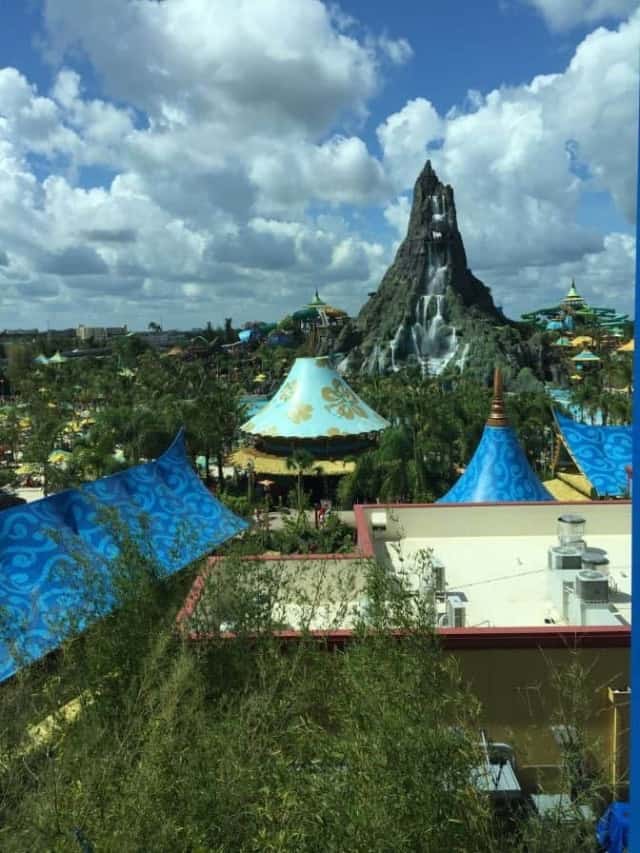 I credit the addition of Volcano Bay with finally convincing my family to buy Universal Orlando Annual Passes. We love it that much!
One ride that I had yet to experience at this gem of a park was the Punga Racers mat slides. Due to a medical restriction, I can't ride that type of slide.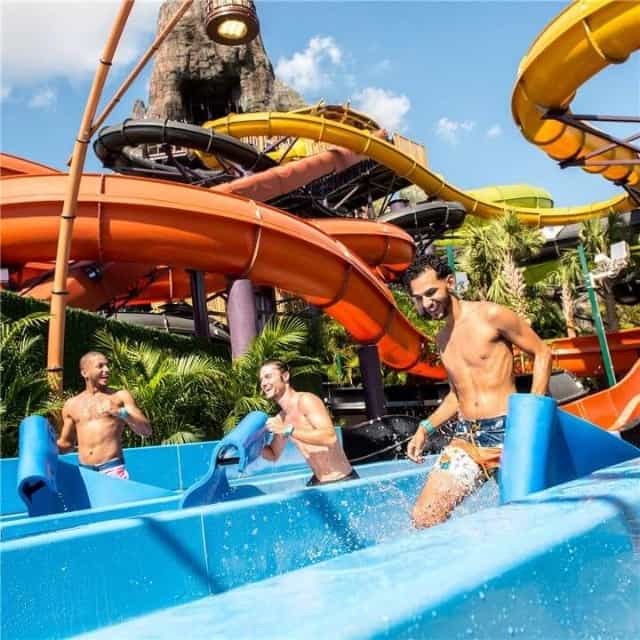 But that's about to change! After multiple guests complained of hitting their heads while riding this slide, Universal has changed it from a mat slide to a body slide.
Now the slide will have a maximum weight of 300 pounds and guests will slide down on their backs, similar to their Oh Yah! and Oh No! slides.
"A favorite among Waturi children, Punga Racers™ send single riders on a body slide down four lanes through underwater sea caves. Among Waturi children, one of the best loved legendary heroes is Punga, the playful son of Tangaroa, god of the sea and Mahuika, goddess of fire."

Updated description of Punga Racers on Universal's official site
Volcano Bay has a wonderful water coaster, the Krakatau, which boasts 7 drops! There are also multiple family raft rides, four tube slides, and a variety of body slides.
Some of the body slides are inside the big volcano and are the type where the floor drops out from underneath you! It's very exilharating!
Once my family is able to head back to our favorite water park, I'll update you guys on this newly re-imagined experience! Now I'll have to do all of the slides I haven't gotten to yet just to say I've done them all!
Have you been to Universal's Volcano Bay? Did you love it? Let us know in the comments on Facebook and in our Facebook group!
-Rebecca W Davis