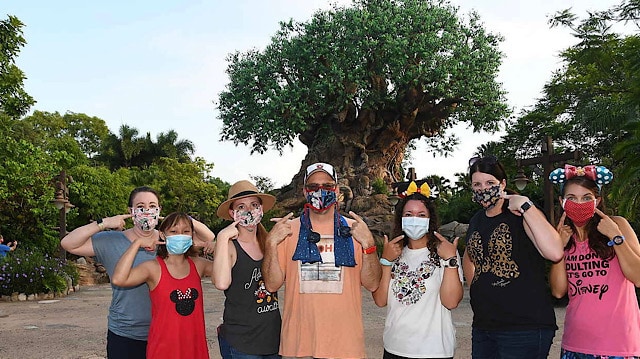 As part of Walt Disney World's new health and safety protocols, Guests and Cast Members are required to wear a mask in all parts of Disney World, including the Resorts. With the only exceptions to this rule being that mask removal is allowed while eating, swimming, and in Relaxation Stations and Resort rooms, many people are wondering if this new rule is a deal breaker for their upcoming trips. Several KtP writers recently spent a week in Walt Disney World, so we asked them to weigh in: just what is it like to wear a mask all day in Walt Disney World?
Although it is true that many things have changed in Walt Disney World, and several entertainment offerings are temporarily unavailable, there is one major perk to visiting the most Magical Place on Earth right now: low crowds.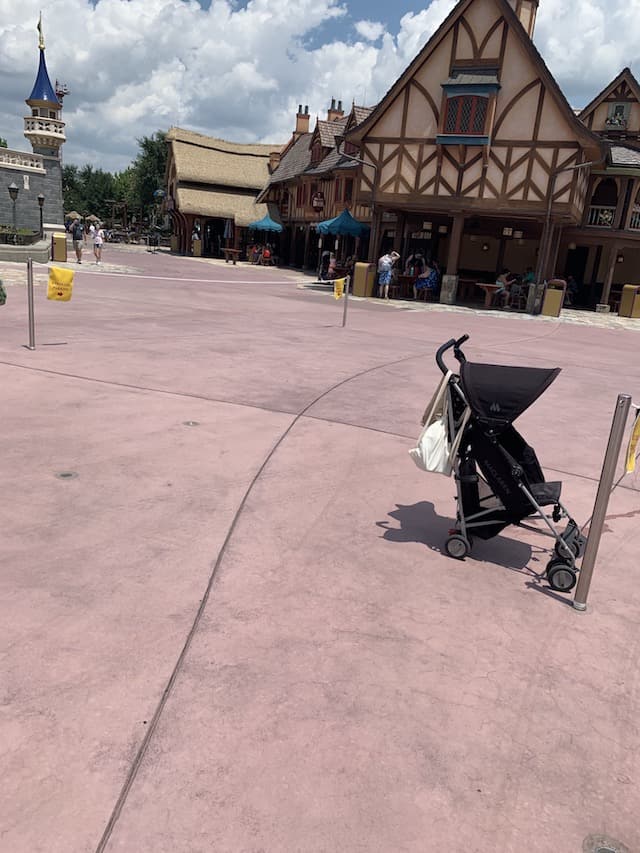 When we say low crowds, we mean low. The parks feel like one endless After Hours event. Sometimes you can walk through an area without even seeing another group of people for at least a little while.
These low crowds might be enticing you to visit, and we don't blame you! We had a blast on our trip, and got to experience some of our favorite attractions several times in a row. Have you ever walked right on to Avatar Flight of Passage without a wait? We did during opening week – three times in a row!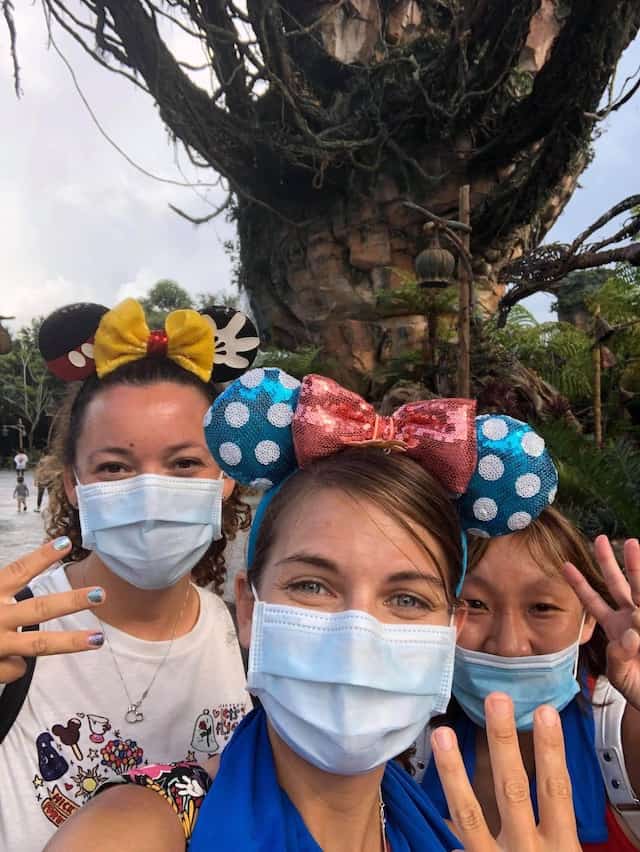 So there is that one major perk for visiting right now when so much has been taken away. However, there is also one major thing that some would consider a downfall: you'll have to wear a mask.
Masks must be worn at all times in the Walt Disney World Resort by all Guests age 2 and up. Masks may only be removed when eating, swimming, in designated Relaxation Stations, and in Resort rooms.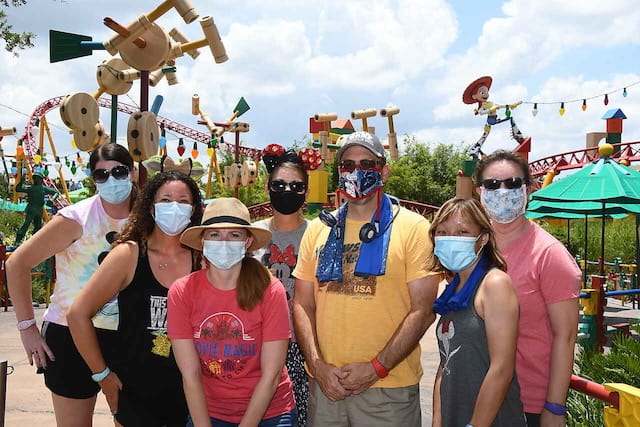 The mask requirement has been a point of contention among Disney fans. The biggest complaint appears to be concerns with the hot and humid weather in Florida, and Guests are concerned it is uncomfortable or unhealthy to wear one for long periods of time.
It was certainly a concern for some of the KtP writing crew as we prepared for our trip. Most of us were not yet accustomed to wearing a face mask for long periods of time, and certainly not in Florida's summer heat.
We weren't exactly sure what we were getting in to, but we all agreed on one thing: wearing the mask was worth it in order to visit our happy place.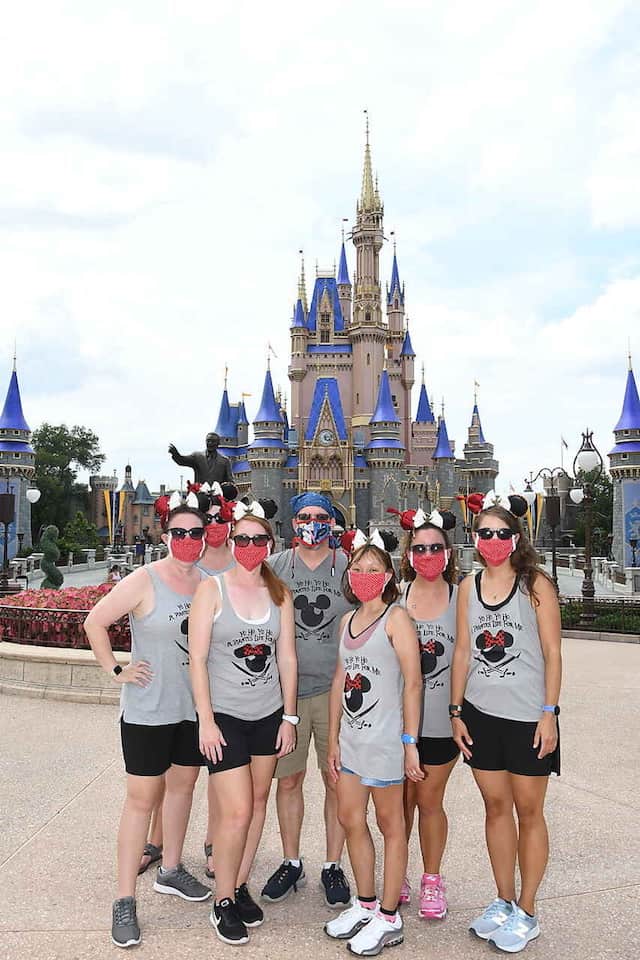 So, we wore the masks. Yes, it was unbearably hot. Some of us suffered from breakouts and skin chafing. We posed for the pictures with the masks and smiled despite the realization that no one could tell if we were happy or mad. We had fogged up sunglasses. All of us sweat through the masks more than once.
I sat down with the writing crew after our week of fun and asked them "What was it like to wear a mask all day long in Walt Disney World? Here's what they had to say.
Donna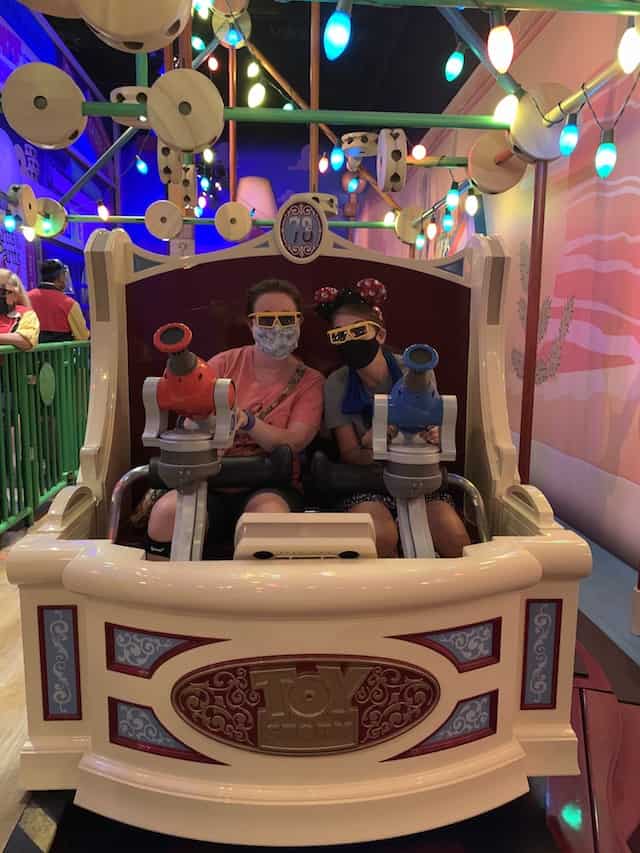 It took me a little while to become accustomed to wearing a mask throughout the entire day. It was helpful to switch between cloth and disposable masks for my personal comfort level.
I was a little concerned with the need to wear a mask while on rides. I worried that my face mask may fly off or be uncomfortable. However, my mask was very secure on rides and I was able to easily breathe on all rides.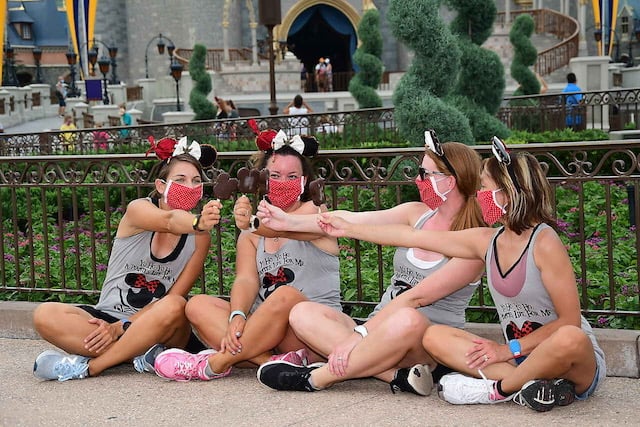 The only exception was when we rode Rock 'N Roller Coaster. The high speeds caused my mask to move quite a bit and I found myself adjusting my mask throughout the ride.
Jamie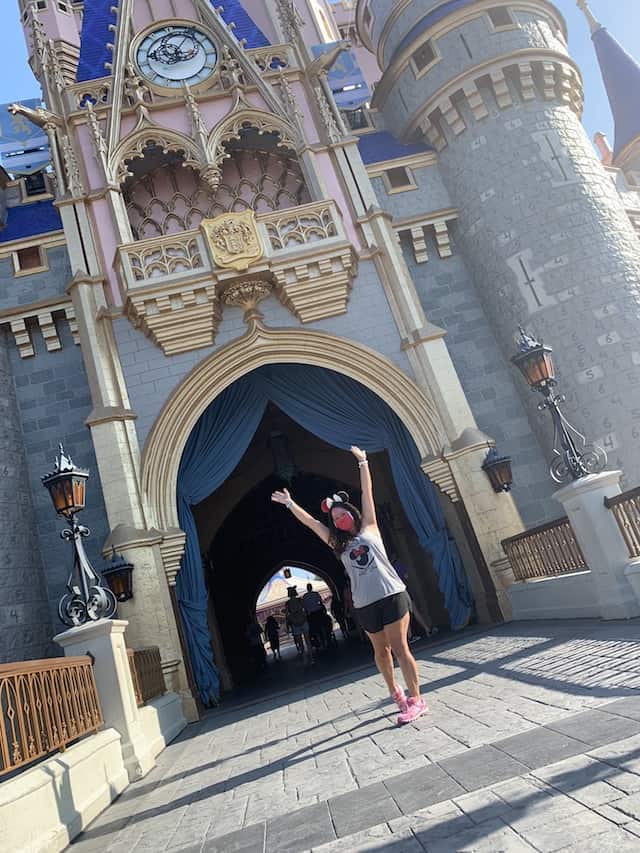 I came to Disney armed with my cute Disney themed masks, and quickly found they were incredibly impractical in Florida's heat and humidity. Luckily I had a few disposable masks, and I found that those were much more lightweight and breathable.
My biggest complaint about the mask was that it was giving me some pretty nasty chafing on my face from the mask rubbing my face while I laughed or talked. So on top of feeling somewhat uncomfortable, my face actually hurt as well.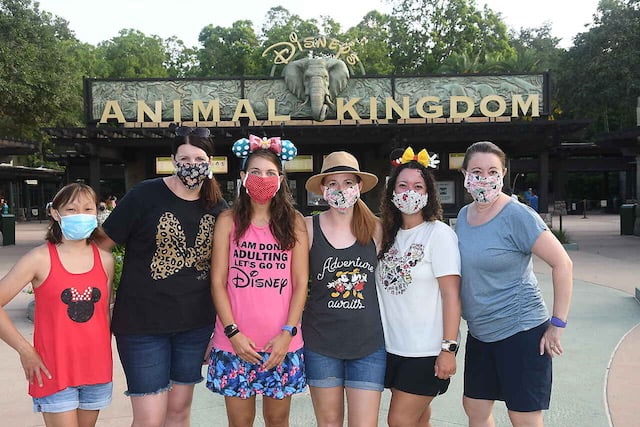 I continued to carry the cute cloth masks for picture purposes, and I was glad to have them for that reason.
Before my trip, I was also planning to avoid the indoor restaurants and air conditioned relaxation stations, but they really were necessary to help cool down. Social distancing was enforced in these areas, so I didn't feel unsafe without a mask on, and I appreciated the cool break.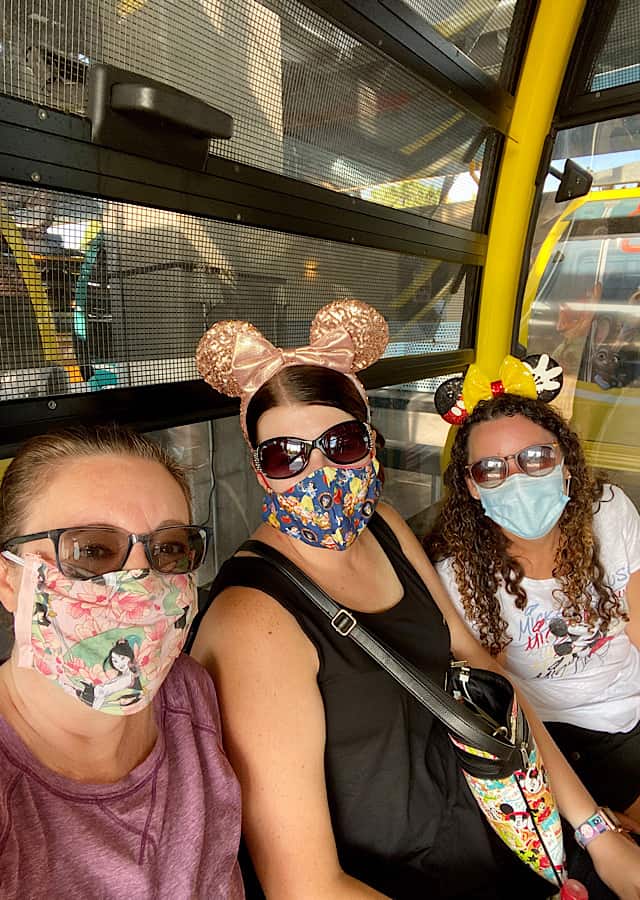 I noticed almost all Guests were compliant with the mask requirement and if anyone wasn't, Cast Members came seemingly out of no where to gently remind them they needed to be worn.
The one place where I saw many Guests out of compliance was Disney Springs. Most people were causally walking around there without masks and with drinks in their hands. I did not return to Disney Springs after the one evening I spent there.
Jessica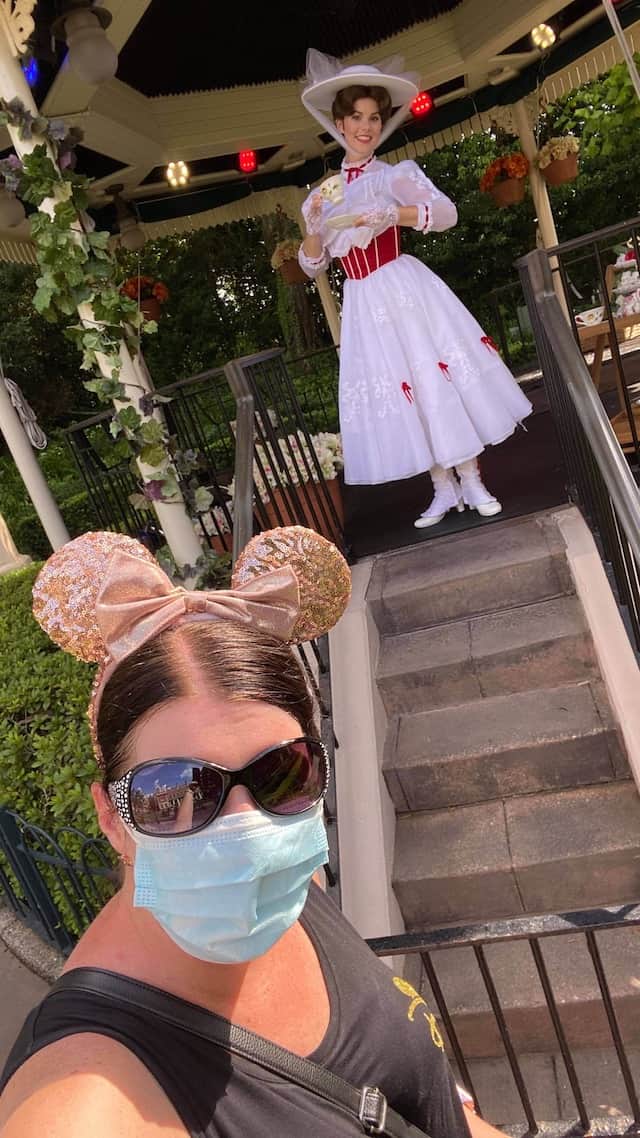 I originally planned on wearing Disney themed triple layered cloth masks with a filter to the parks each day. I QUICKLY realized that those are only for pictures and that the paper masks are much easier to breathe in during Florida's hot summer heat.
Once the mask was on, it did not bother me. Actually now that I am home, my face feels like it is missing something.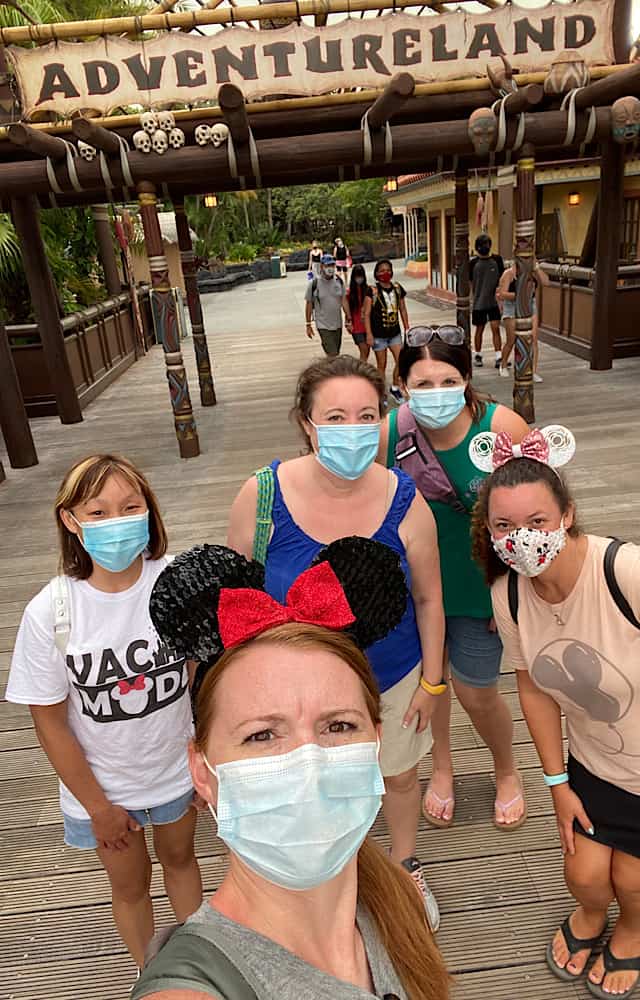 Mask compliance was 100% for Cast Members and very high for guests. I saw a few Cast Members gently reminding guests that the policy was that masks must cover the nose and mouth.
I do agree with the updated policy that guests must be stationary and distanced when eating or drinking. This eliminates the any confusion and helps Cast Members to enforce the mask policy.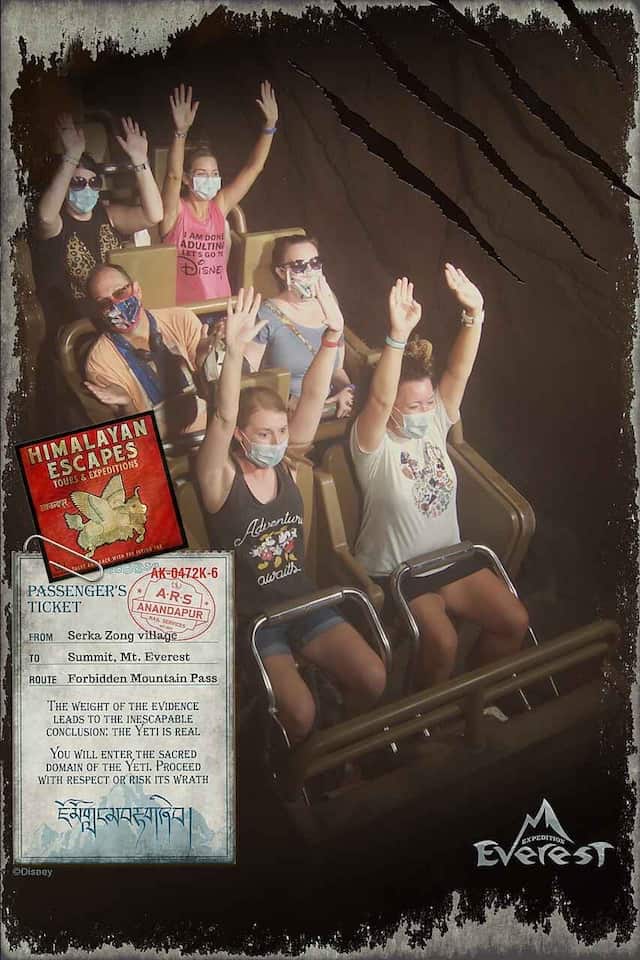 The place I saw they least amount of Guest compliance and the most eating/drinking while casually strolling was Disney Springs. I realize that it is a large area and it is difficult for Cast Members to monitor but do feel like the mask policy could have been enforced better.
The socially distant relaxation stations and spaced tables at restaurants provide a much needed break from the heat to rehydrate. I appreciate that they are placed strategically around each park so you are never more than a few minutes away from one if you need a break.
Kenny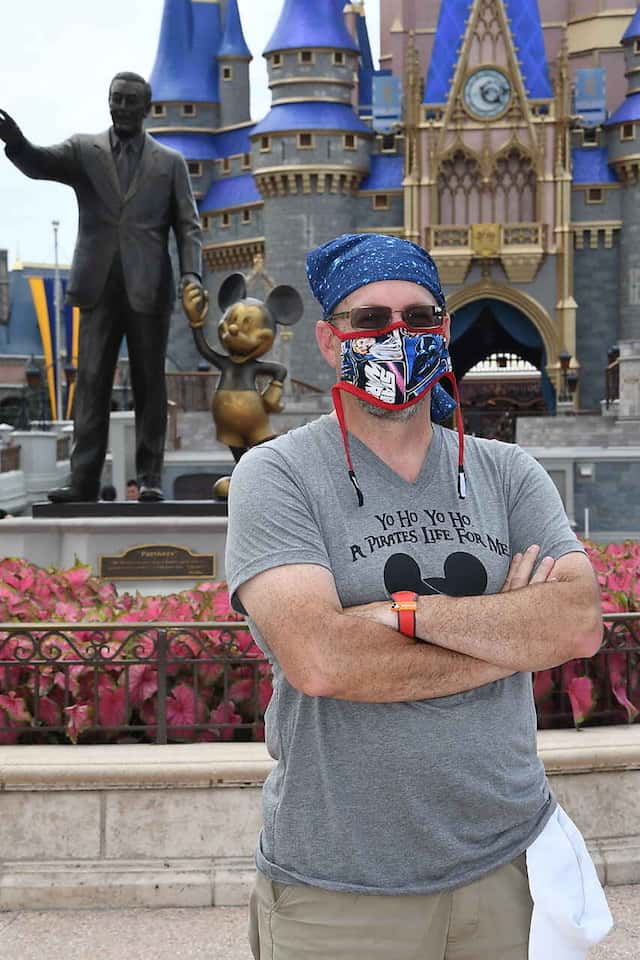 I found the medical type mask annoying. It constantly touches my lips.
I use a three layer, homemade mask with two cotton layers sandwiching some interfacing. My wife put a nose clinch in it and it attaches with velcro.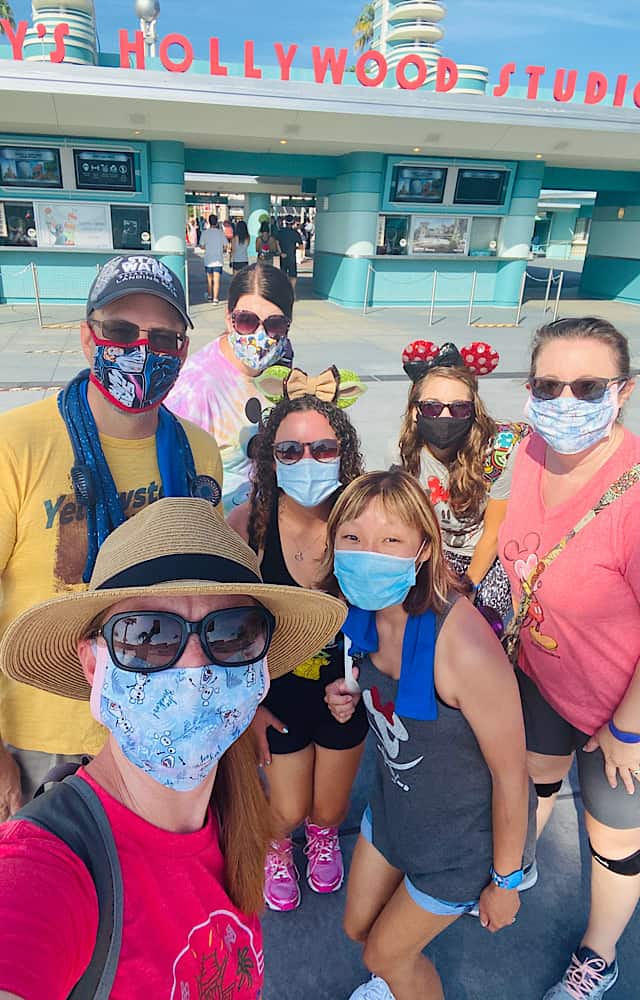 The worst part of the mask is the humidity on your face, especially for someone with a mustache. I am also using a battery-powered dual fan to keep air circulating around my face.
Epcot needs more air conditioned mask-free zones in the worst way and it's such a large park, they need at least 3 or 4 total.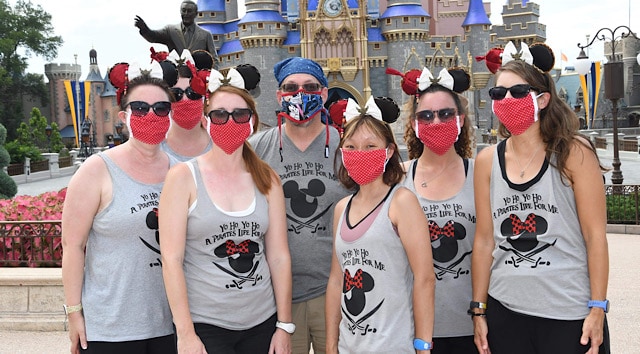 Overall, compliance within the parks was quite good. I saw far more people walking without one in Disney Springs and Epcot was second due to people walking and snacking. Since Disney is now clearly stating that you must be standing still to remove it, I will feel even more comfortable in those parks.
Maggie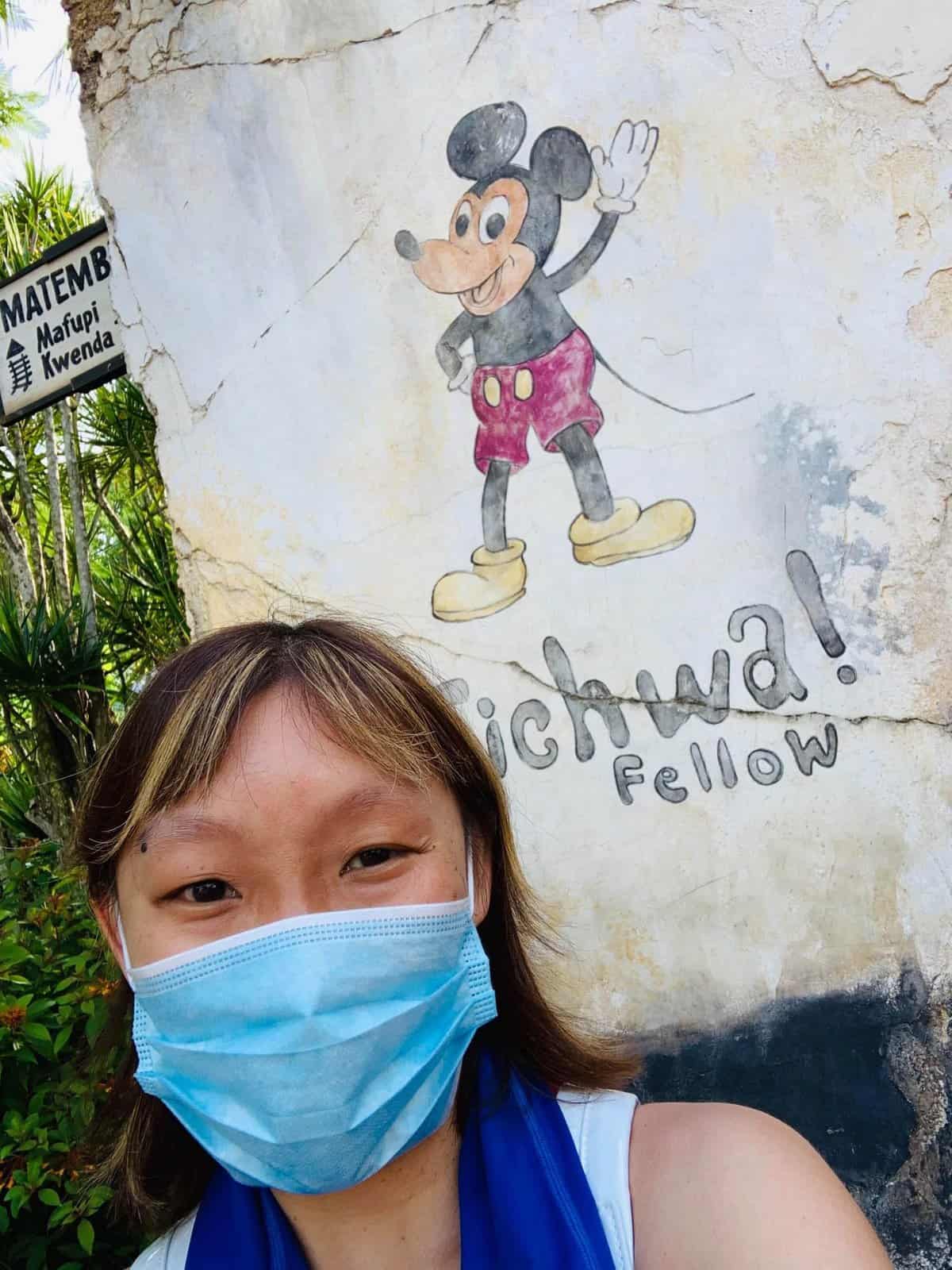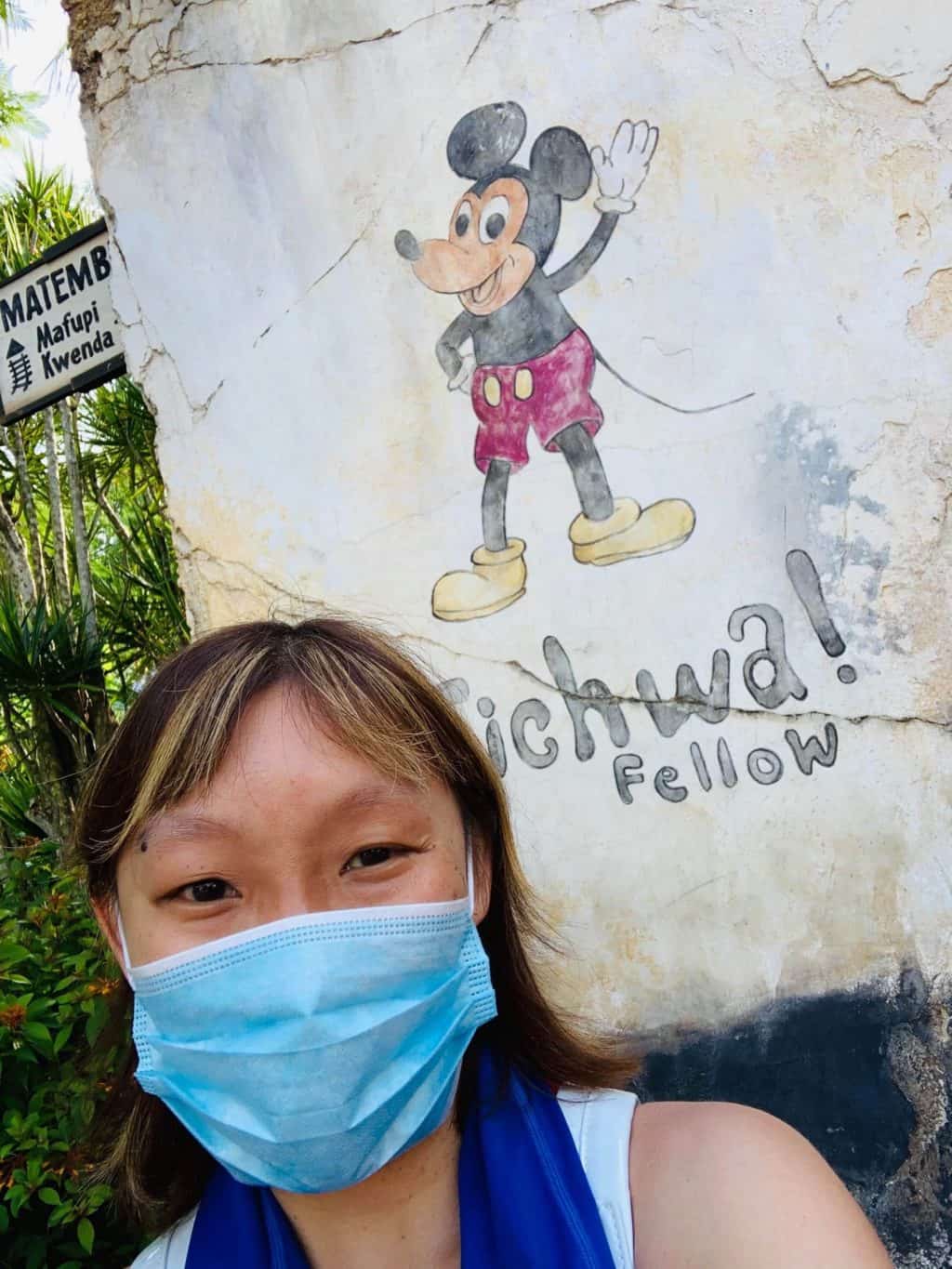 Wearing a mask is not my ideal way to visit Walt Disney World, but I will comply with the requirement as long as it's necessary. Wearing one in the hot Florida July heat was definitely uncomfortable, but I felt that taking frequent breaks at dining locations and the use of relaxation zones helped greatly.
I also felt that wearing disposable masks made it easier to breathe and they felt much lighter than a cloth mask. I was worried about it flying off during rides, but it was never an issue.
Monica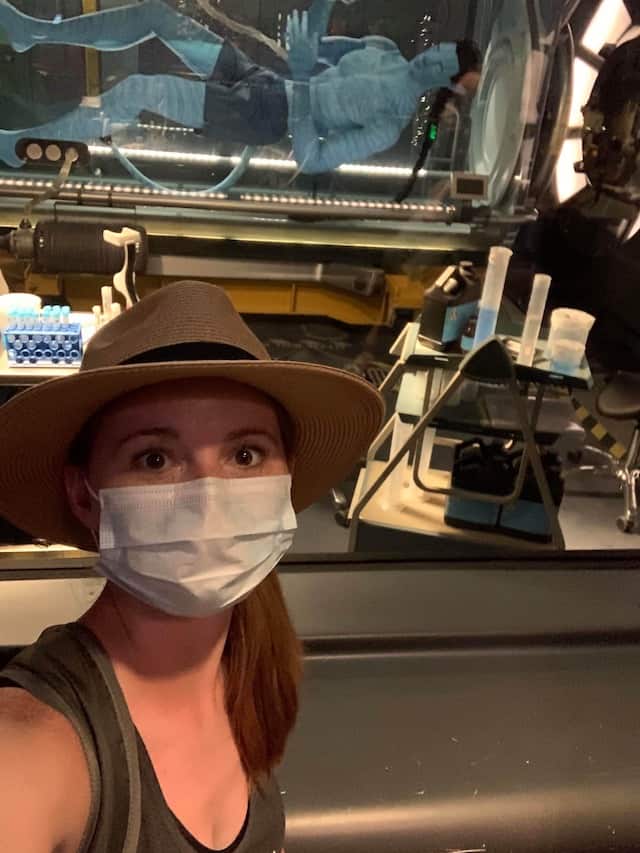 It took me about two days to become comfortable with mask wearing. I wore masks at home occasionally when I went out so switching to mask wearing almost all day long was an adjustment.
I would recommend if you have a trip coming up to "practice" wearing one in the days ahead of your trip. After the first few days it became second nature to me.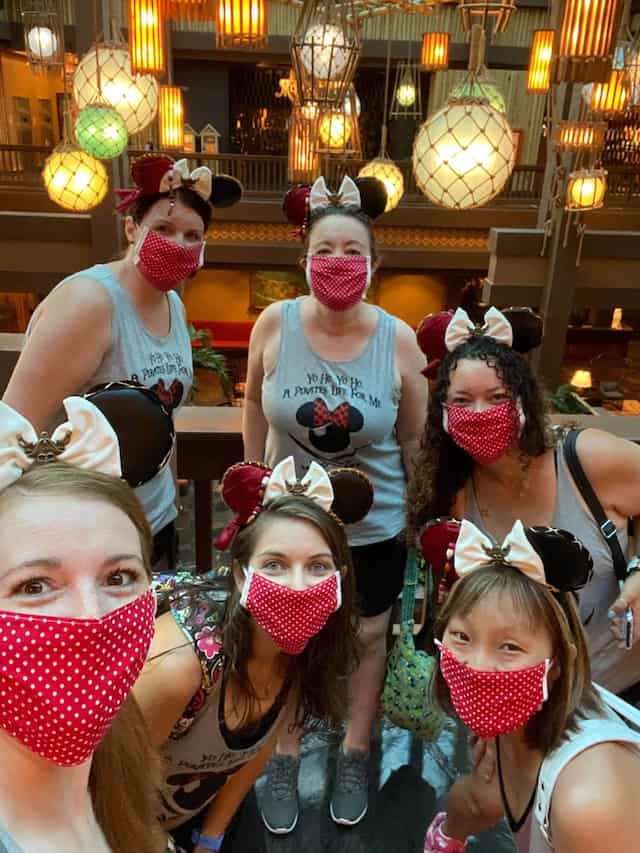 It was very hot and humid though, and that caused issues for me. First, I was sweaty on the mouth area, and I had to wipe my face often.
Second, it also caused "mask pimples" – the sweat combined with the irritation of the mask was not a good look for me. It was a good thing I had a mask to cover it up!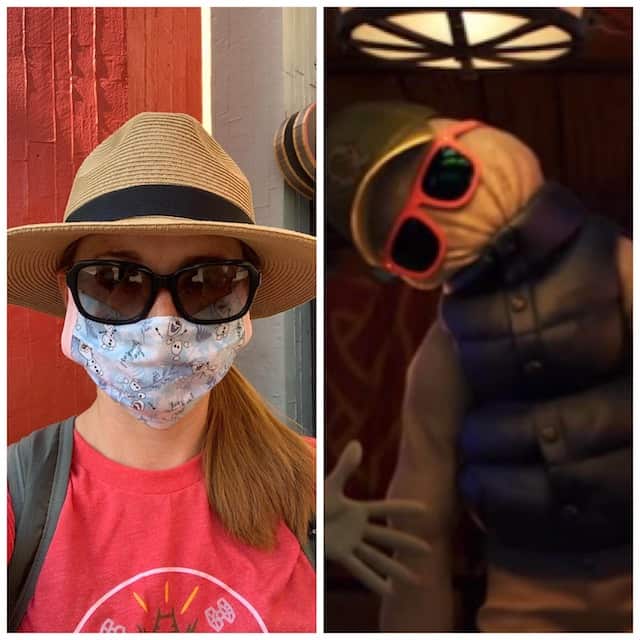 I did prefer the disposable mask over the fabric masks. It was nice to put on a disposable mask halfway through the day and not worry about wearing a dirty cloth mask.
Susan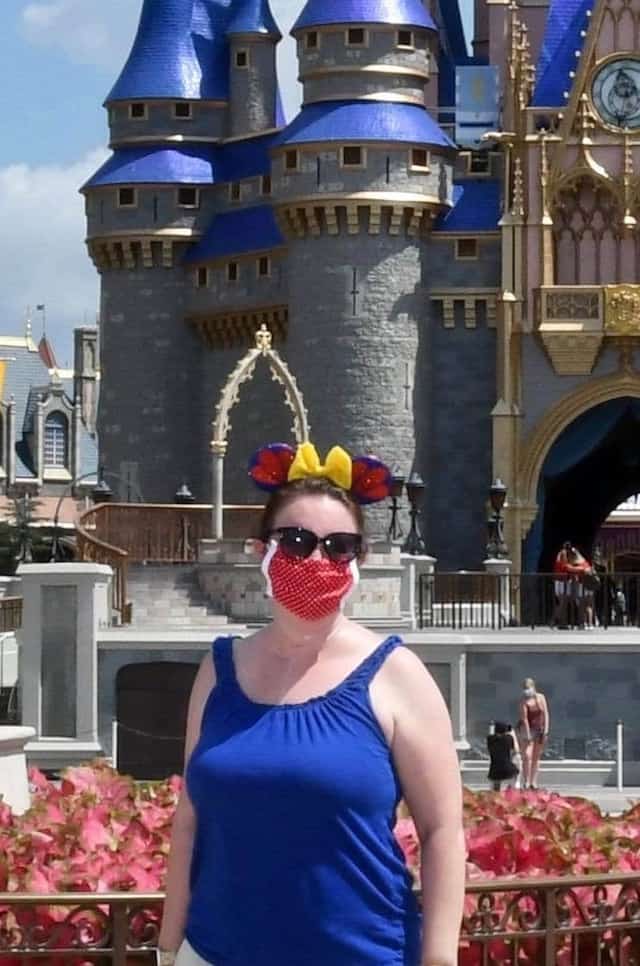 Wearing a mask at Disney World all day in the heat and humidity had me more than a little worried. Living in South Carolina, I'm used to the heat but I was not used to being outside for long periods of time. I tried my best to "get used" to wearing them here.
I packed disposable masks as well as homemade fabric masks. The disposable masks were a little more breathable, but also gave me face chaffing where the fibers seemed to rub.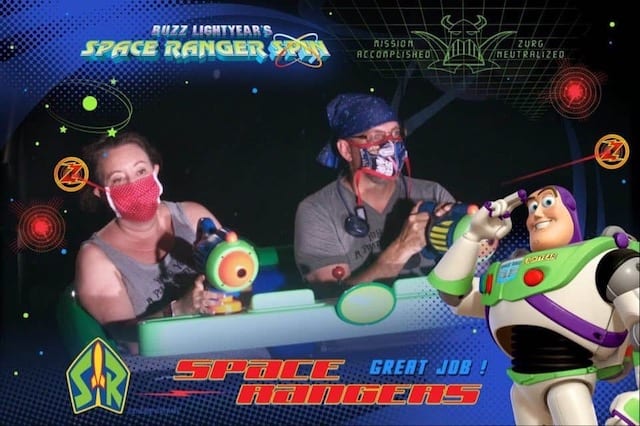 When making the fabric masks, I chose 100% cotton for increased breathability. Once I began wearing the fabric masks more, the chaffing went away, and they looked so much cuter in photos.
It is crucial to take breaks in air conditioning in the heat not only to cool our bodies down, but also our faces. At times, the mask felt like an oven "baking" my face. When I return to Disney, it will be cooler, and the masks will be much easier to wear.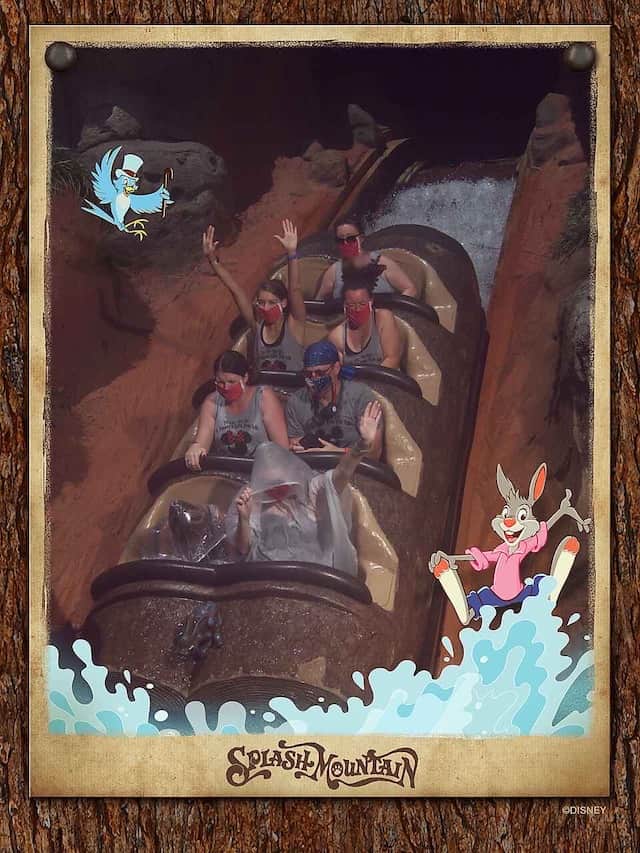 What are your thoughts on wearing a mask all day in Walt Disney World? Will you try it so you can visit "home?" Let us know your thoughts on Kenny the Pirate's Facebook Page, or join our crew and continue the discussion!
Are you planning a vacation? Reach out to our trusted travel agency sponsor Authorized Disney Vacation Planner
Mouse Class Travel
!