Orlando International Airport announced a new pilot program where travelers can reserve their spot in the security lane. It's like getting a reserved Lightning Lane for airport security. Read on for details.
Today, Orlando International Airport (MCO) announced a pilot program for reserving time in the airport security line.
Orlando International Airport (MCO)
If you've flown out of Disney World, you probably have seen long lines at airport security.
My family purchased TSA precheck specifically due to the unpredictability of the security lanes at MCO. We made the decision after this one family member was stuck behind about a thousand cheerleaders in the security line.
TSA Precheck is a program where travelers undergo a background check and brief interview, pay their fees and then can travel through a security lane with fewer guests and fewer restrictions/removal of jackets and shoes.
New Reservation System at MCO
Today on twitter, MCO announced that they were starting a pilot program for reserving airport security times.
The announcement states that the service is powered by Clear. Clear is a service that goes beyond TSA precheck and gets travelers through even faster, but is more expensive.
However, the new reservation program will be free of charge and available to all travelers going through security at MCO. You do not need to be a member of Clear in order to utilize it.
Some Twitter users asked about international travel, and MCO confirmed that the reservation system can be used on both A and B security lines and is FREE for all travelers!
Booking Your Time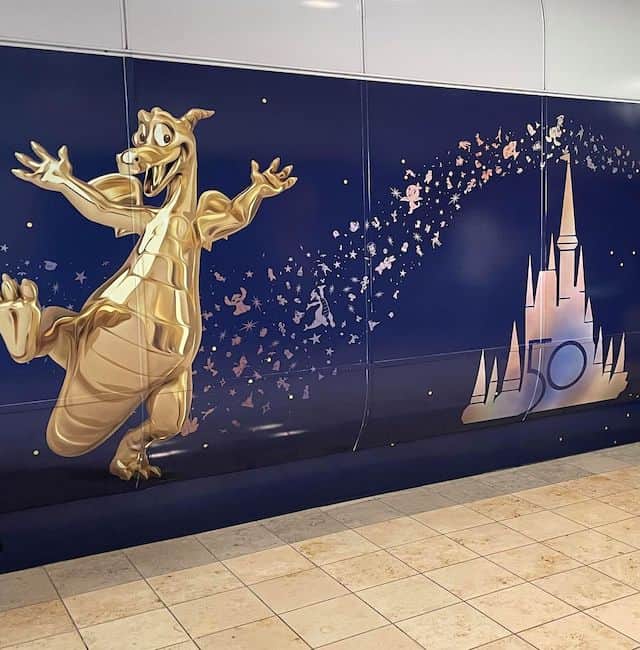 Simply visit this website in order to book your time!
This contributor went through the steps for my next visit to MCO security.
First, you select your travel date and airline: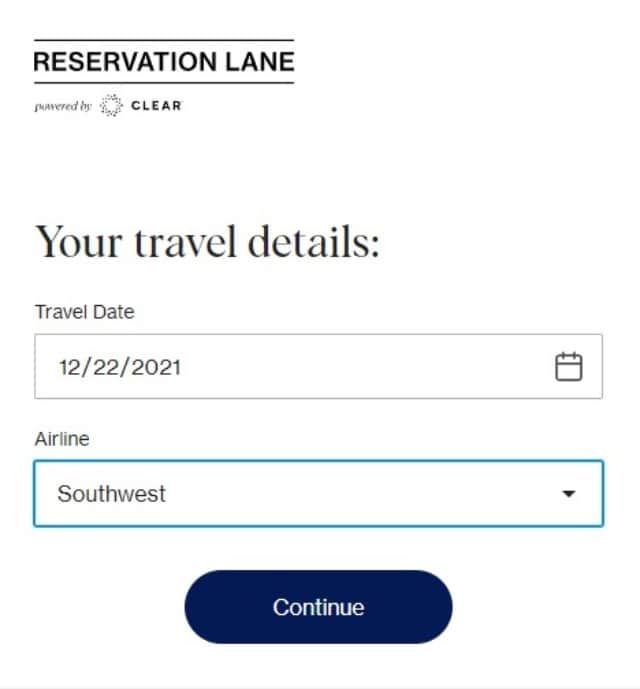 Next, you select any additional guests that may be traveling with you. We are a family of 3, so I selected 2 additional guests.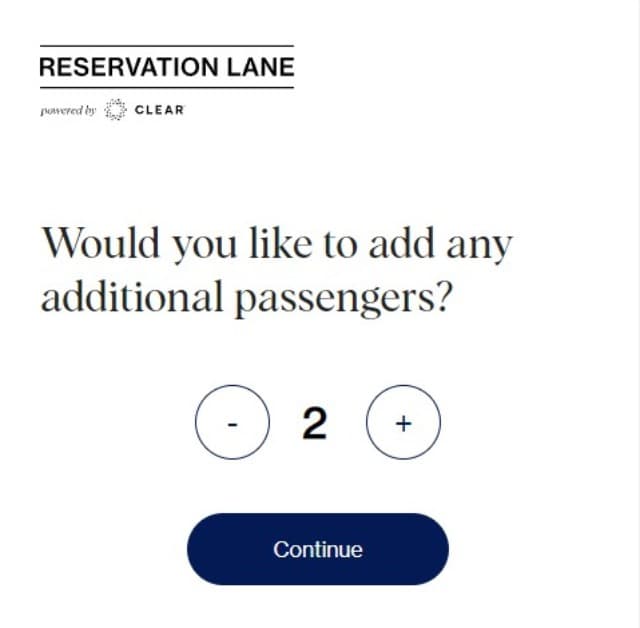 Then, you're given your time selections: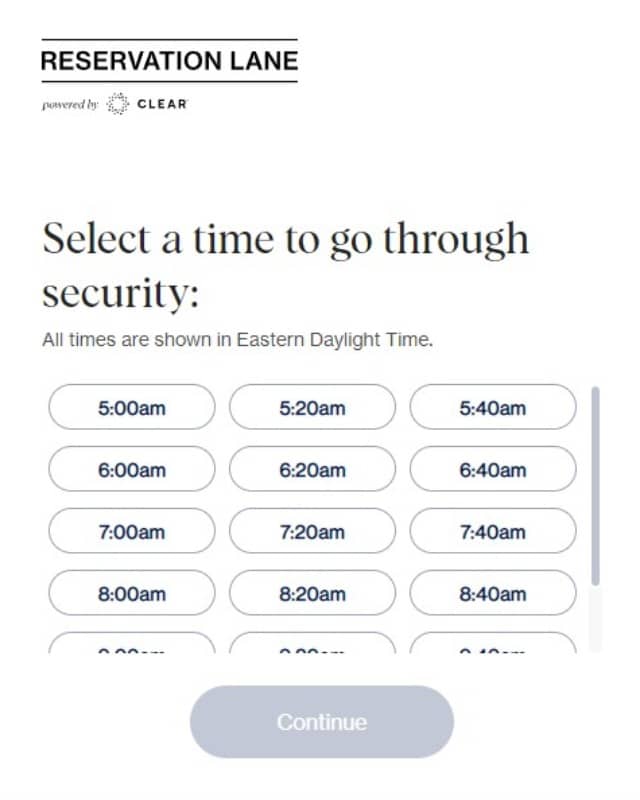 Oddly for this date in December, the times only go up to 10:40 a.m. so I did not book a time for myself after all. Other days I checked, I got the same result. Perhaps the pilot program is only for the morning hours at this time.
Check out more great MCO features like paw pilots, lego vending macines and decorations for the 50th here!
Will you be using it on your next trip out of Orlando? Share your MCO security horror stories in the comments below