Magic Kingdom is well on it's way to being ready for the highly anticipated 50th anniversary celebration! Ahead of the celebration, we are seeing more and more of Magic Kingdom reopening. We are so excited to learn that one of our favorite snack locations, Cheshire Cafe, is reopening very soon!
Cheshire Cafe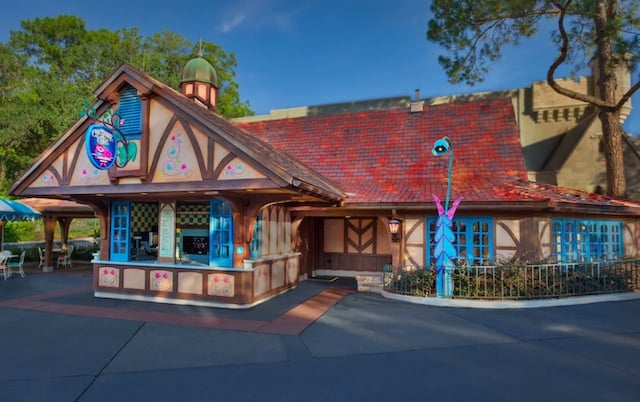 Cheshire Cafe is a quaint fairy tale inspired cottage located in Magic Kingdom's Fantasyland.
Nestled right next to the Mad Tea Party, you'll find the most whimsical little snack location. It truly looks like it belongs right in a fairy tale!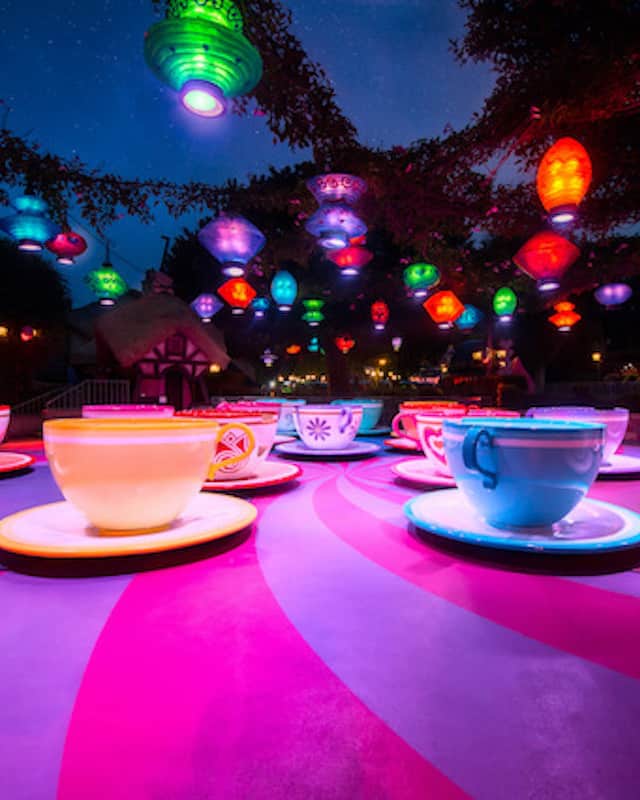 Cheshire Cafe never reopened with the rest of Magic Kingdom in July of 2020, much to our dismay.
Guests were really missing the Cheshire Cat Tails, which is the best snack in all of Magic Kingdom! Well it is in my (Jamie's) opinion anyway!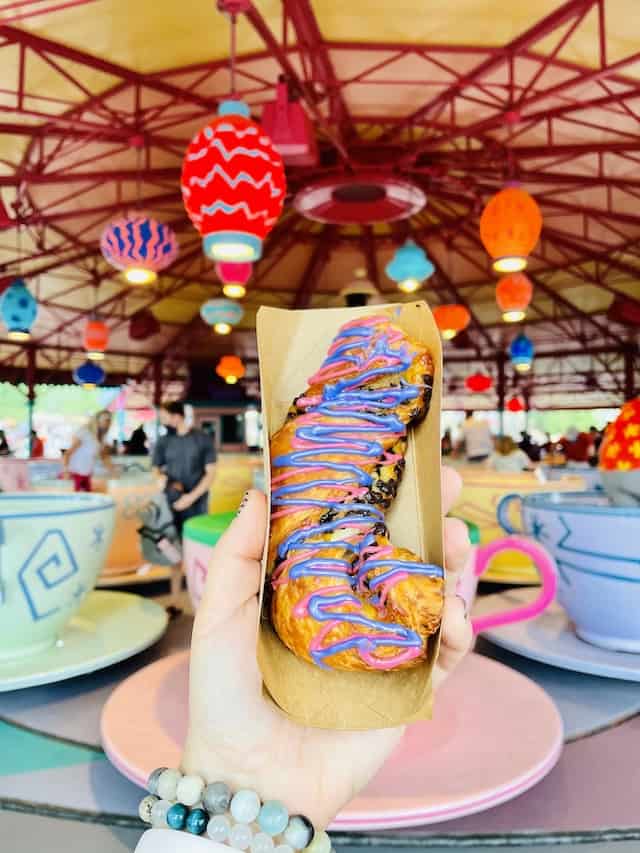 You may be thinking, "what is the big deal about this boring old chocolate pastry", but you'd be wrong! This amazing snack is served slightly warmed, so that the inside chocolate chips are semi soft and creamy, and delicious.
Lucky for us, Disney knew we couldn't live without this delicious chocolate stuffed pastry and has had it available at Cosmic Ray's and the Lunching Pad.
Cheshire Cafe reopening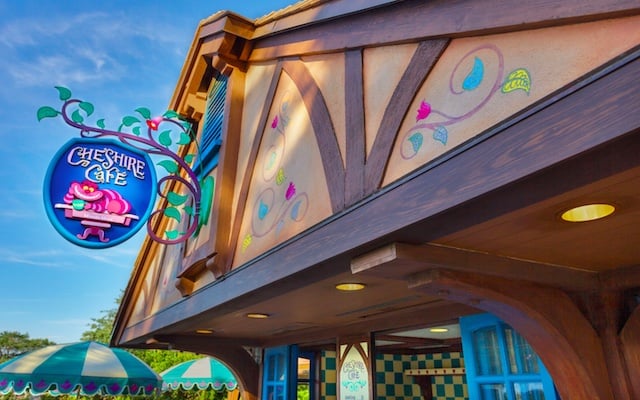 Finally, the wait is over and the Cheshire Cafe is now showing hours on Walt Disney World's website!
Beginning Monday, July 26, Cheshire Cafe is showing hours that they will be open.
And what's more, the menu even shows a new item that will be available!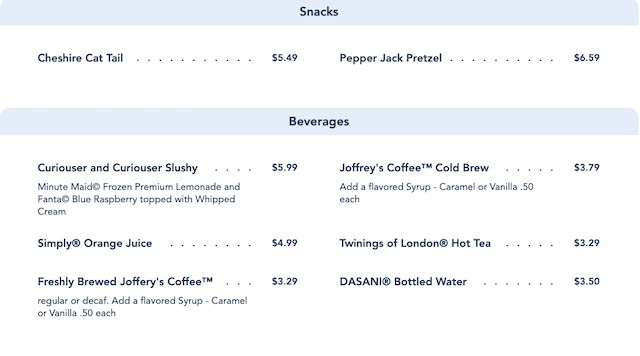 Cheshire Cafe's newest menu item is the Curiouser and Curiouser Slushy. This slushy will have Minute Maid Frozen Premium Lemonade and Fanta Blue Raspberry. It will be topped with Whipped Cream.
We can't wait to get to Magic Kingdom to try this new treat next week. If anything, we are sure it will most definitely be a picture perfect drink, but it also sounds delicious!
Are you excited for Cheshire Cafe's reopening? Will you be trying the Curiouser and Curiouser Slushy? Let us know on on Kenny the Pirate's Facebook page, or join our crew and continue the discussion!