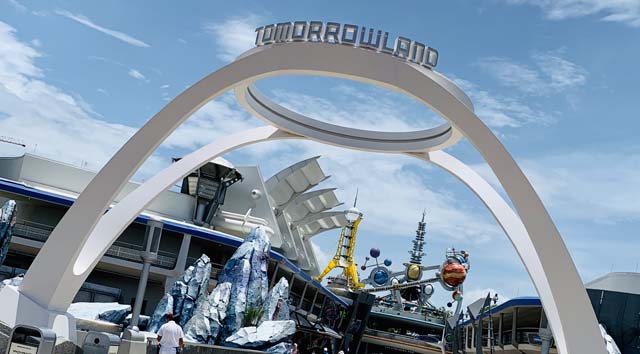 A fan favorite Disney World snack is now available at a second location. Find out where you can enjoy this scrumptious treat!
Snackin' Around Magic Kingdom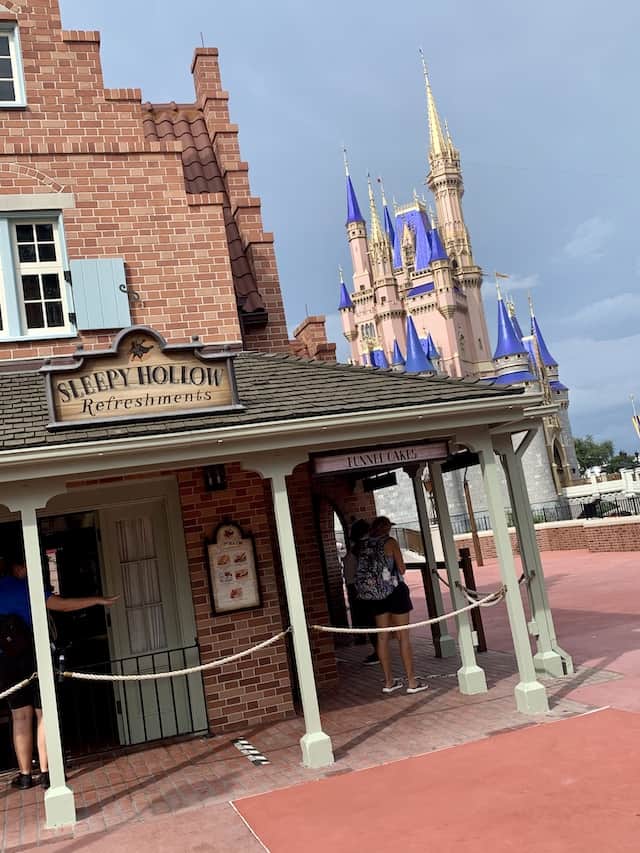 I could spend all day eating at Magic Kingdom. From the cheeseburger egg rolls to the Dole Whips and funnel cakes at Sleepy Hollow, I eat all day long at my Happy Place.
We here at Kenny the Pirate love our Magic Kingdom snacks so much, we even compiled the best bucket-list worthy snacks to eat there! Go ahead and check it out – then add them to your list of foods to try during your next visit!
Fan Favorite Snack at Magic Kingdom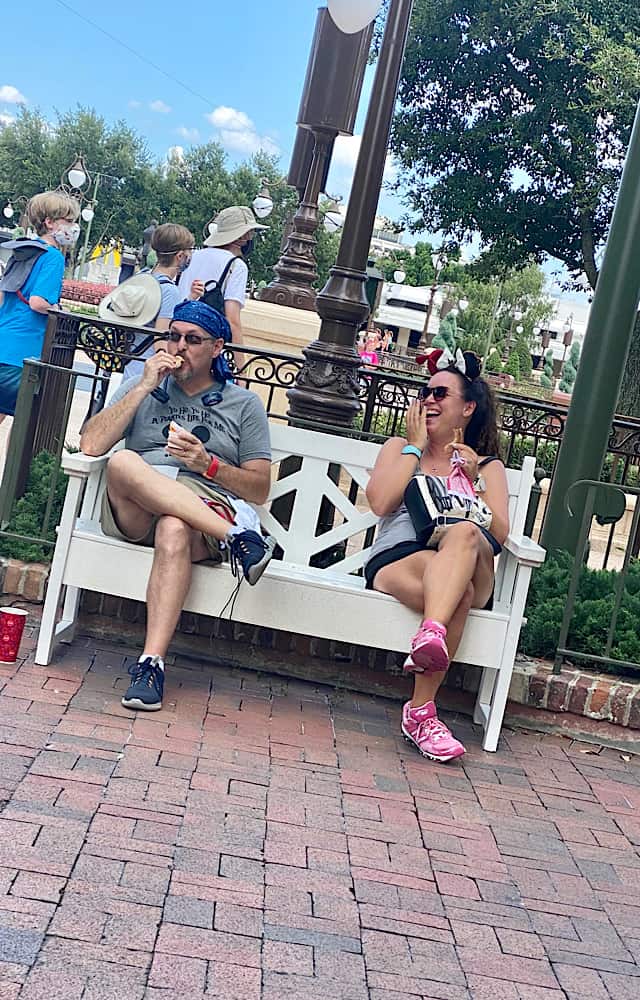 Even with so many choices at the Most Magical Place on Earth, there is one treat that Guests always eat visit after visit.
I'm talking about the Cheshire Cat Tail.
At first glance, this looks like just a boring old chocolate pastry, but NO, it's definitely NOT! This amazing snack is served at just the right temperature. Slightly warmed, so that the inside chocolate chips are semi soft and creamy.
Speaking of chocolate chips, this thing is full of them! The Cheshire Cat Tail definitely does not skimp on the chocolatey goodness!
As if all that sugar wasn't the perfect punch to get your morning energy rush, it is also drizzled in a generous amount of pink and purple icing to make it look like the Cheshire Cat's tail.
Where to Find the Cheshire Cat Tail?
With the Cheshire Cafe closed, many were left wondering where to find this amazing treat. Back in August, Cosmic Ray's Starlight Cafe began serving them. Great news for those who wanted to hop off Mad Tea Party and grab the sugary snack!
Now, the Lunching Pad has it on the breakfast menu! This great location recently reopened, moving from weekends only to every day.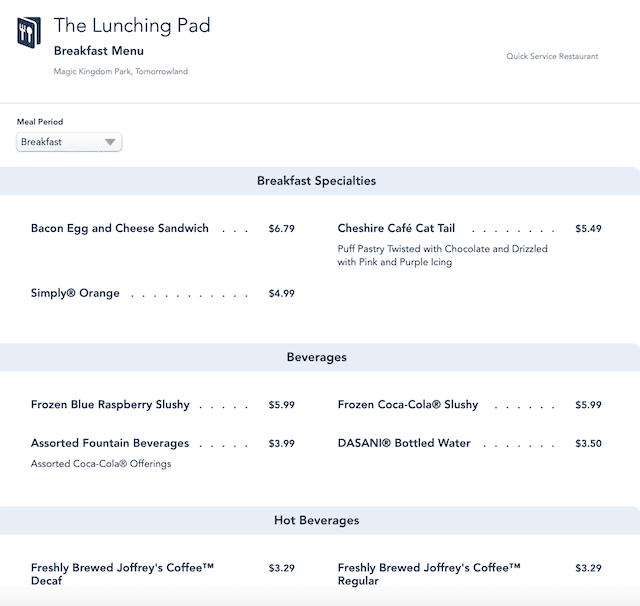 You can find it for $5.49 at each location. Happy snacking!
Do you love the Cheshire Cat Tail? Will you be trying it on your next visit? Let us know on Facebook!