The Contemporary Resort is one of the opening day resorts from 1971. I was really hoping for some treats that knocked it out of the park, but unfortunately, they are a bust. Do you agree?
Opening Day Resorts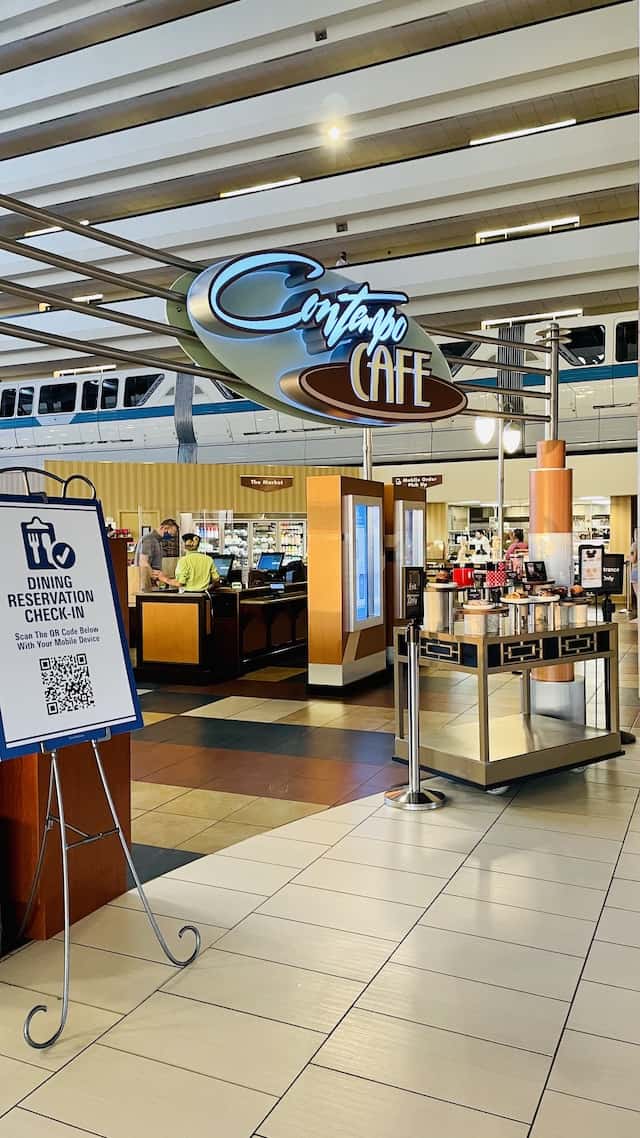 Disney's Polynesian Village Resort and Disney's Contemporary Resort are the two resorts that opened with the Magic Kingdom in 1971. They are celebrating their 50th anniversaries, too!
While both resorts have grown and changed over the years, they hold so much nostalgia and historical significance for the Walt Disney World Resort. I suppose this is why I had such high hopes for the 50th anniversary treats. Unfortunately, the two I ate at the Contemporary did not meet those standards.
Both can be found at Contempo Cafe.
50th Anniversary German Chocolate Cupcake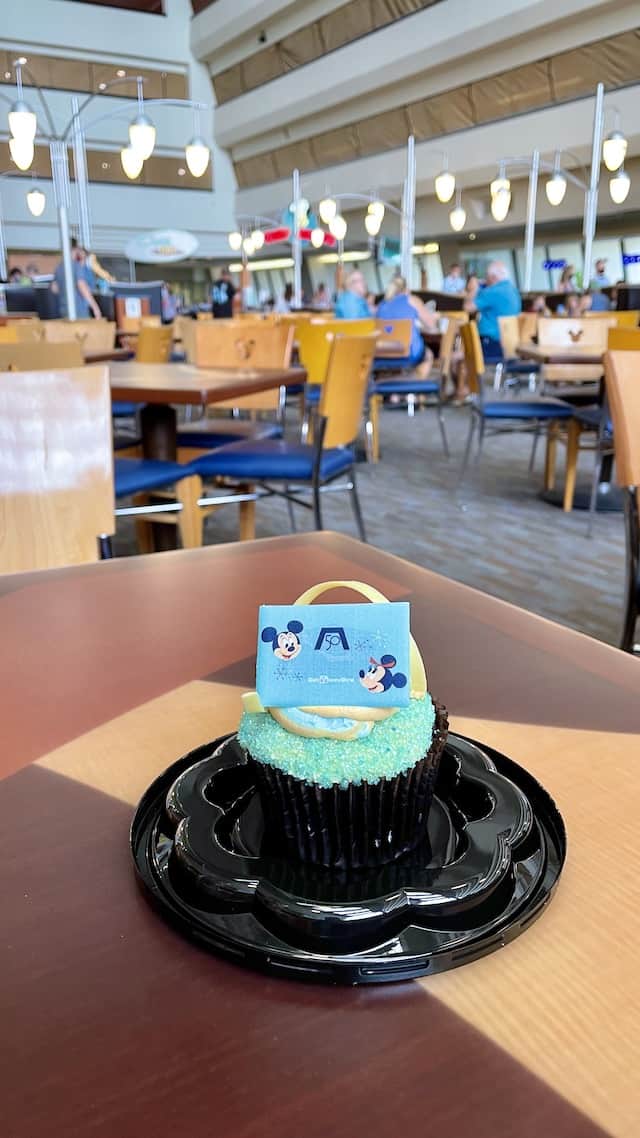 The German chocolate cupcake is a chocolate cupcake filled with German chocolate filling topped with buttercream, a chocolate Contemporary Resort 50th Anniversary logo, and white chocolate curl.
I am not the biggest fan of coconut, but I can handle it in certain dishes – like German Chocolate Cake. The cake itself is pretty dry, and I wish there was more of the custard filling to hide the dryness.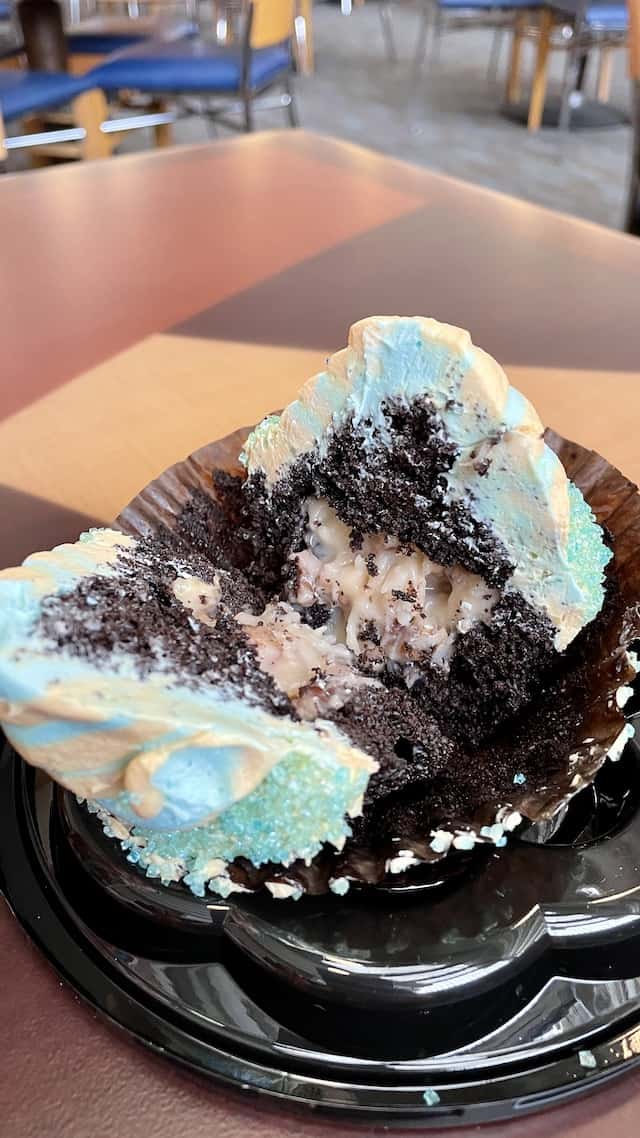 The sugary sprinkles are also too much for the cupcake. I really wish they had done a nutty topping instead of sugar. Plus, the texture of it just turned me off completely. At $5.99 this was too steep for me to take a few bites and move on to the Peanut Butter Banana Pie.
The little Contemporary Resort logo was cute, but it did not taste good.
50th Anniversary Peanut Butter Banana Pie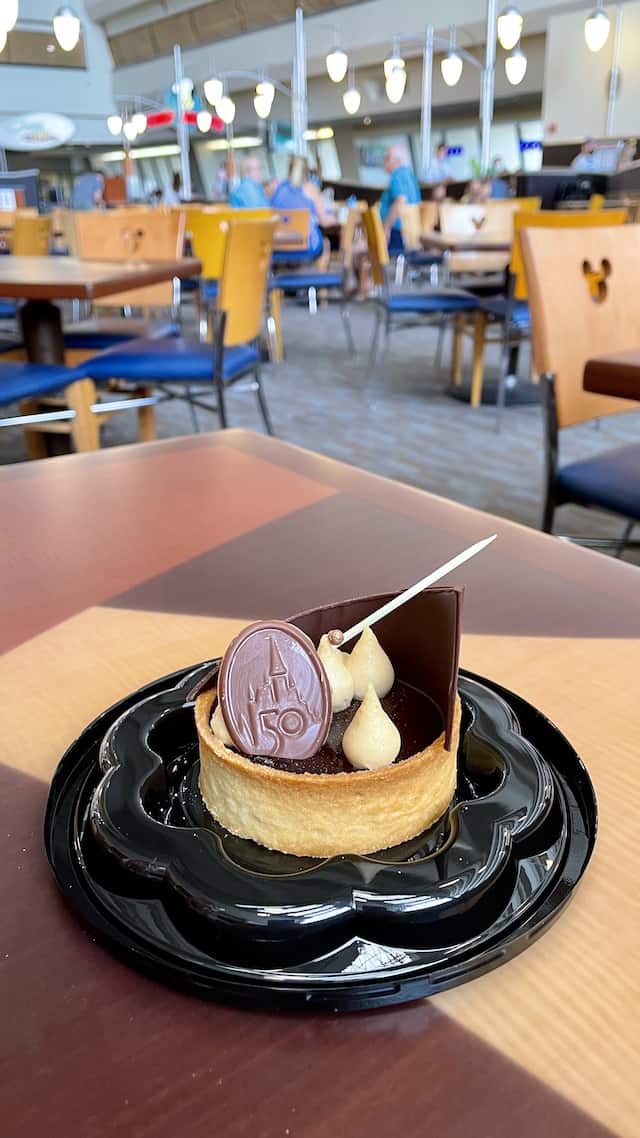 I'm assuming this treat costs $1 less because there isn't a a mound of sugar sprinkles on top. This pie was slightly better than the German Chocolate Cupcake.
The Peanut Butter Banana Pie is a sweet tart shell filled with peanut butter mousse and banana sauce topped with chocolate glaze and chocolate decor.
The flavor of the pie is fine. This is a 50th twist on the classic peanut butter pie the Contemporary Resort is known for. If you love peanut butter and chocolate you will probably like this. There is a little hint of banana but not much.
The extra garnishes give off a very contemporary look, but again, those never really taste that great. Overall, this pie is rich and heavy.
Other 50th Dishes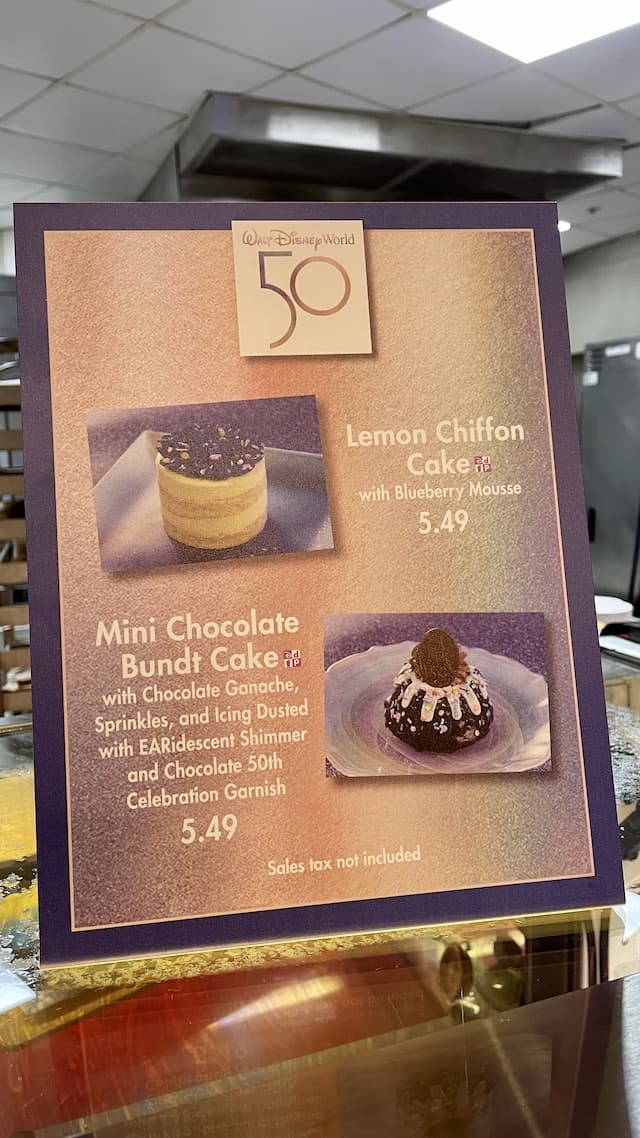 We have been snacking our way around Disney World trying out all the 50th anniversary treats! Check out Sunshine Season's treats HERE and Restaurantosaurus' take on the 50th HERE.
Also be sure to check out this adorable Mickey dome cake at Gaston's Tavern HERE as well as the delicious pastrami Spring Rolls HERE.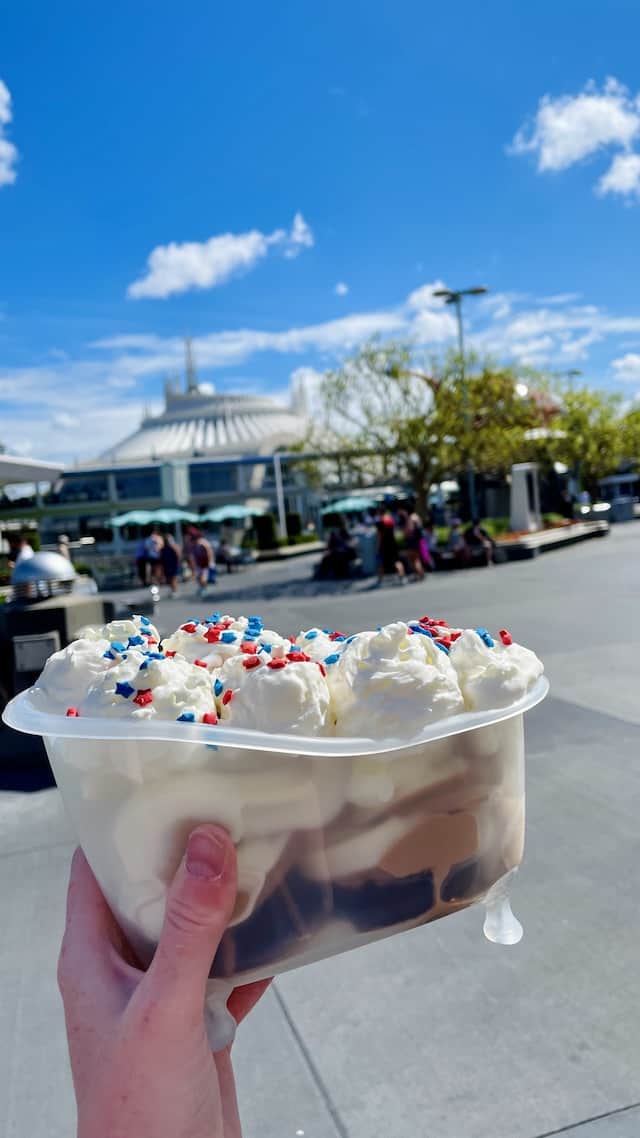 Finally be sure to check out how you can take home a piece of the nostalgic attraction Walt Disney personally had a hand in! It's so cute!
Be sure to follow along – we will continue to share more reviews as the 18 month long celebration continues.
Have you had the chance to eat the 50th anniversary sweets from Contempo Cafe? Share your review with us in the comments below and on Facebook.