Disney's 50th anniversary celebration is in full swing! Along with all of the celebrations, there are also new treats and food to try. Check out this dessert that you will not want to miss.
50th anniversary treats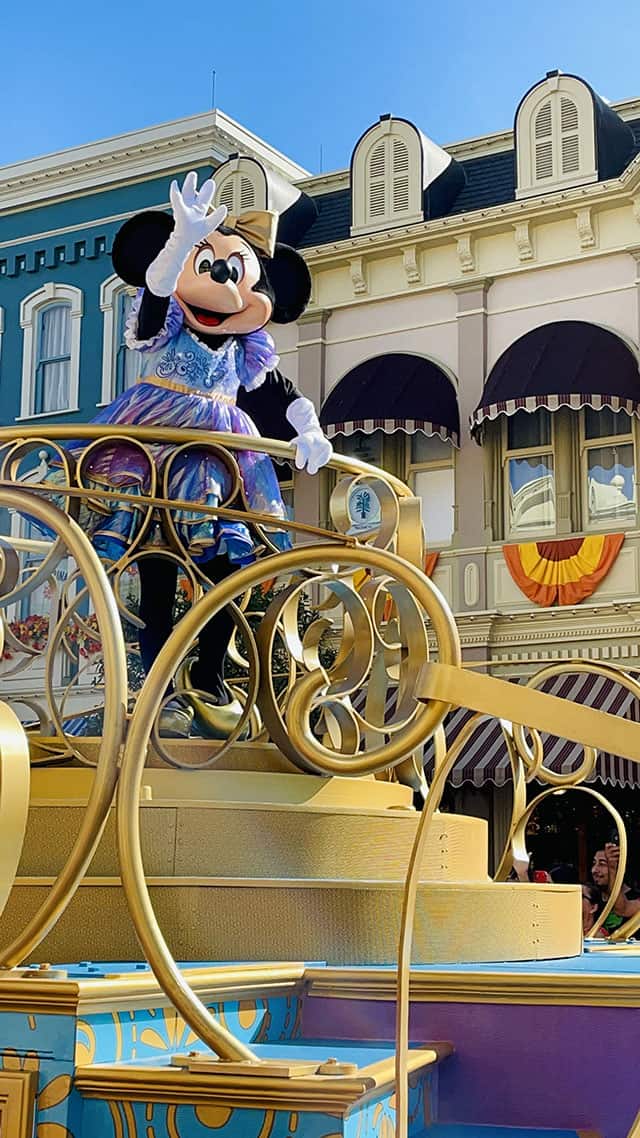 The festivities for Disney's 50th are here! It is a great time to visit Walt Disney World and with fall break happening for many schools, it is obvious that many people agree.
Walt Disney World has seen a major increase in crowds due to the anniversary and schools being off. Check out how the wait times have been here and here.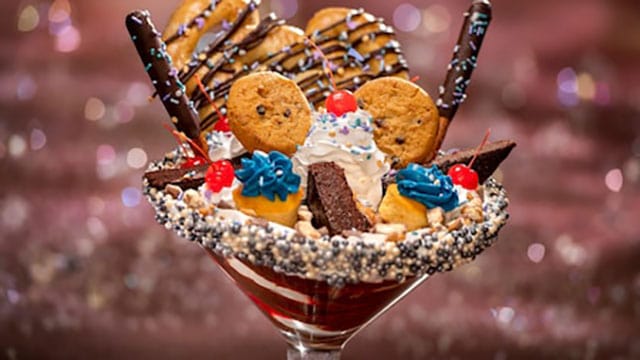 One of the best things Walt Disney World does in my (Maggie) opinion is serving delicious food and treats for their guests. In celebration of the anniversary, many locations have released special treats commemorating the special occasion.
Check out Disney's Foodie Guide right HERE. Everything looks delicious, and I was able to sample just a few during my recent visit.
Gaston's Tavern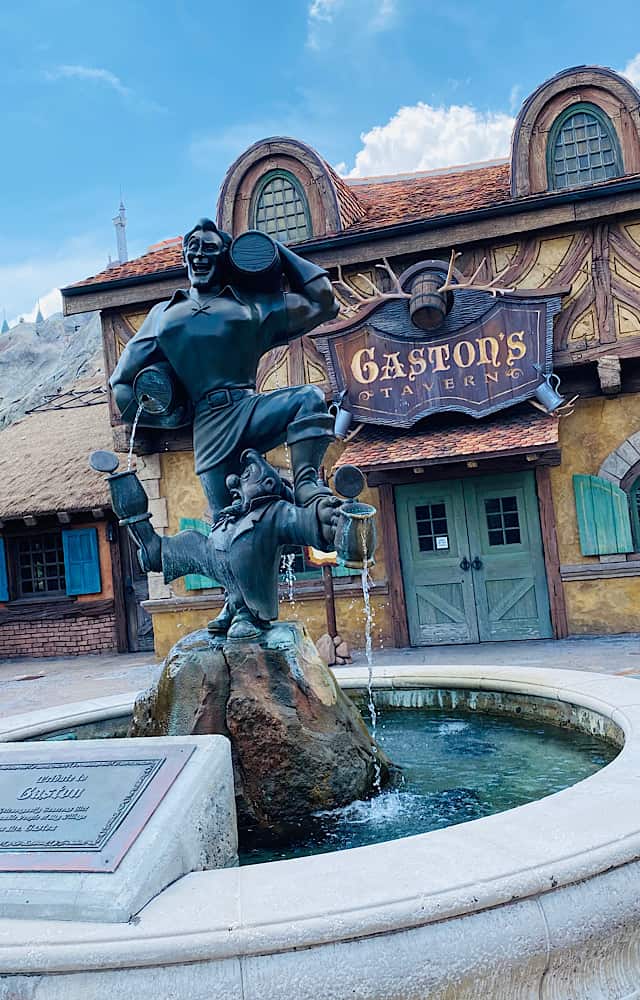 Gaston's Tavern is a quick service location in the Magic Kingdom. It is one of my favorite places to sit down for a break or have a little snack.
During my most recent visit, I was able to finally try the warm, sticky and delicious cinnamon rolls that are served here. It was outstanding and just enough (almost too much) to start my day in the Magic Kingdom.
If you want to make these cinnamon rolls at home, you can! Check out the recipe for these delicious rolls HERE.
Mickey Mouse Dome Cake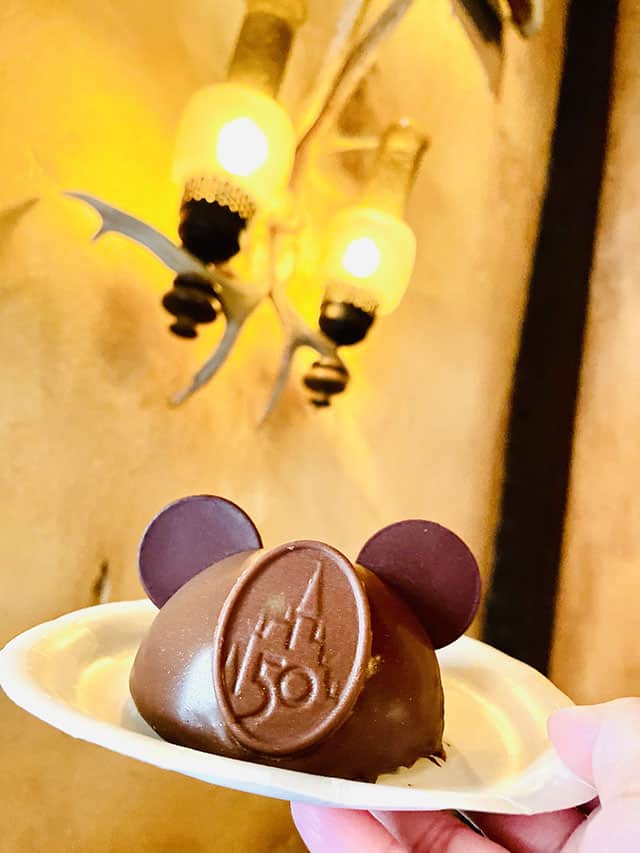 During my trip, I knew I wanted to try as many anniversary treats as I could. I was happy to see one was available at Gaston's Tavern.
The Mickey Mouse Dome Cake is a spiced chocolate dome cake filled with crème brûlée, chocolate-glazed with Mickey Ears, and includes the 50th Castle Logo.
This dessert is $7.99. At first, I was not too sure about it because while I do enjoy chocolate, I do not want too much chocolate. Really rich things are just not one of my favorite kinds of desserts.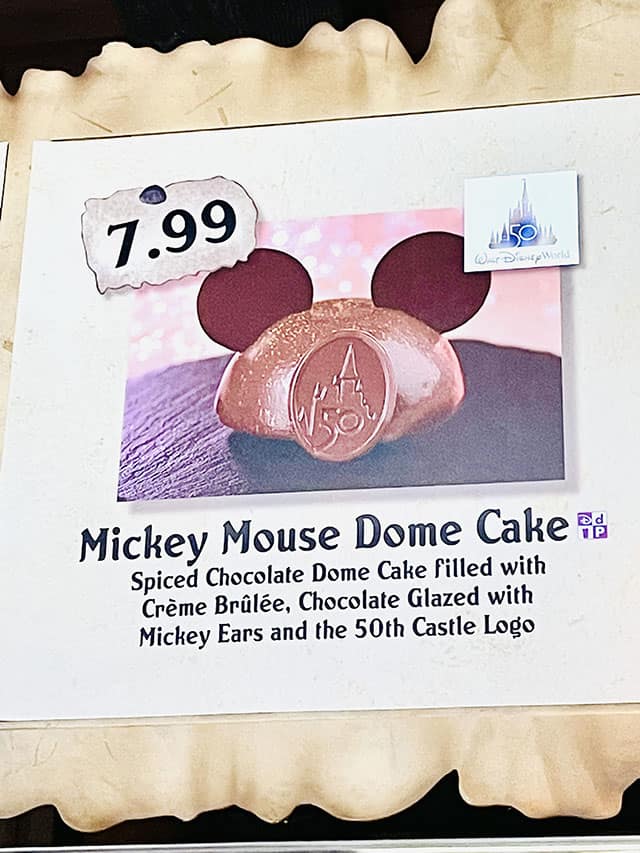 However, I was pleasantly surprised with this dessert, and in my opinion, it is probably one of the best anniversary desserts offered. In all honestly, doesn't Gaston deserve the best? It should not be too much of a surprise that this dessert happens to bet at Gaston's Tavern.
Be sure to check back as more 50th anniversary dessert reviews are coming out soon!
"Give five "hurrahs"! "Give twelve "hip-hips"! Gaston's Mickey Mouse Dome Cake is the best and the rest are all…? I do not think I will go this far as saying it's the best anniversary dessert out there, but you will have to make that decision on your own!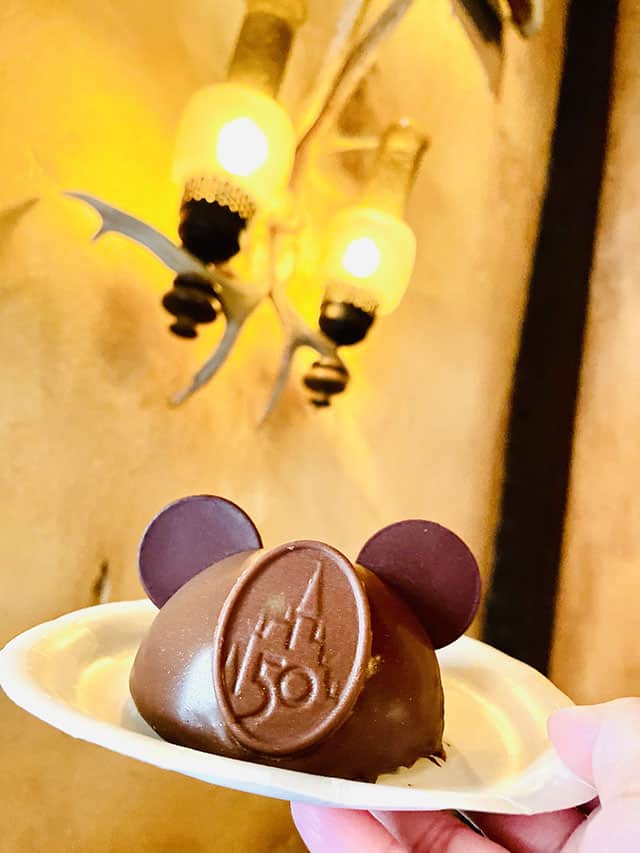 The crème brûlée gave the dessert a nice balance and made it not taste too rich. I would definitely get this again. While I'm sitting here writing this review, I am actually wishing I was eating one right now.
Do you have plans to visit Walt Disney World during their anniversary celebration? Will you be trying all of the fun new treats? Have you tried any treats yet? Tell us about them in the comments below or on our Facebook page.