The 50th anniversary weekend has come and gone, but the crowds are just getting started. See how fall break and the 50th anniversary are affecting the wait times at the theme parks.
Weekend Crowds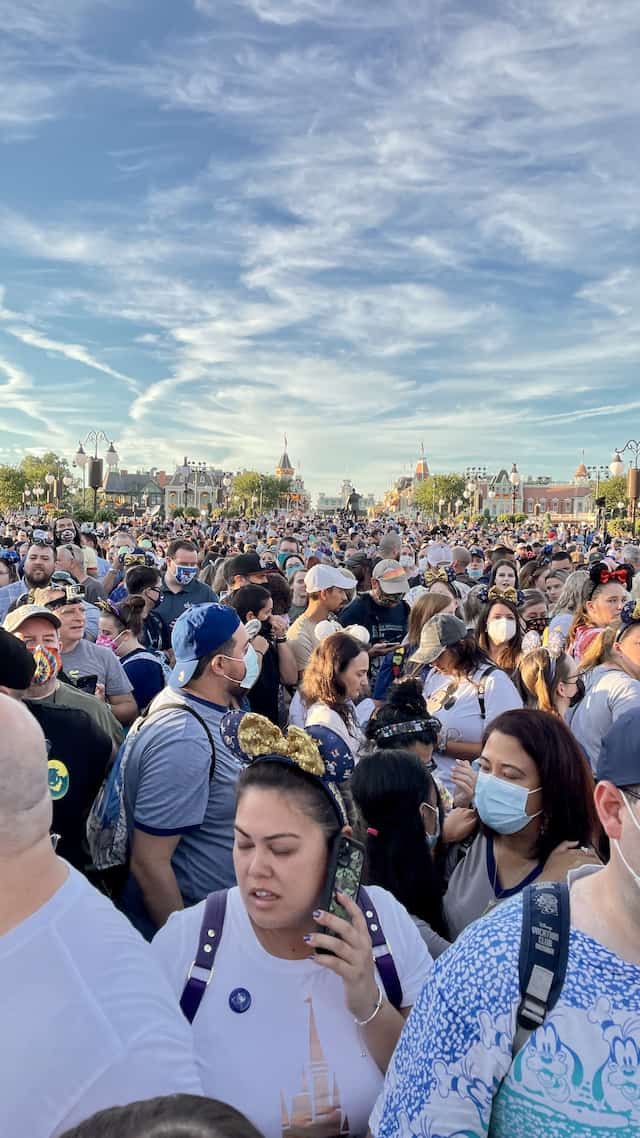 October 1 kicked off the anniversary celebrations, and several of the KtP writers were there to celebrate. We knew to expect quite possible the busiest day ever in the Magic Kingdom with long wait times for attractions.
However, wait times were actually very reasonable because everyone was waiting in merchandise and food lines. We visited Magic Kingdom on Friday and Sunday, and many rides were walk on like Space Mountain, Big Thunder Mountain, Haunted Mansion, and Splash Mountain.
Monday Crowds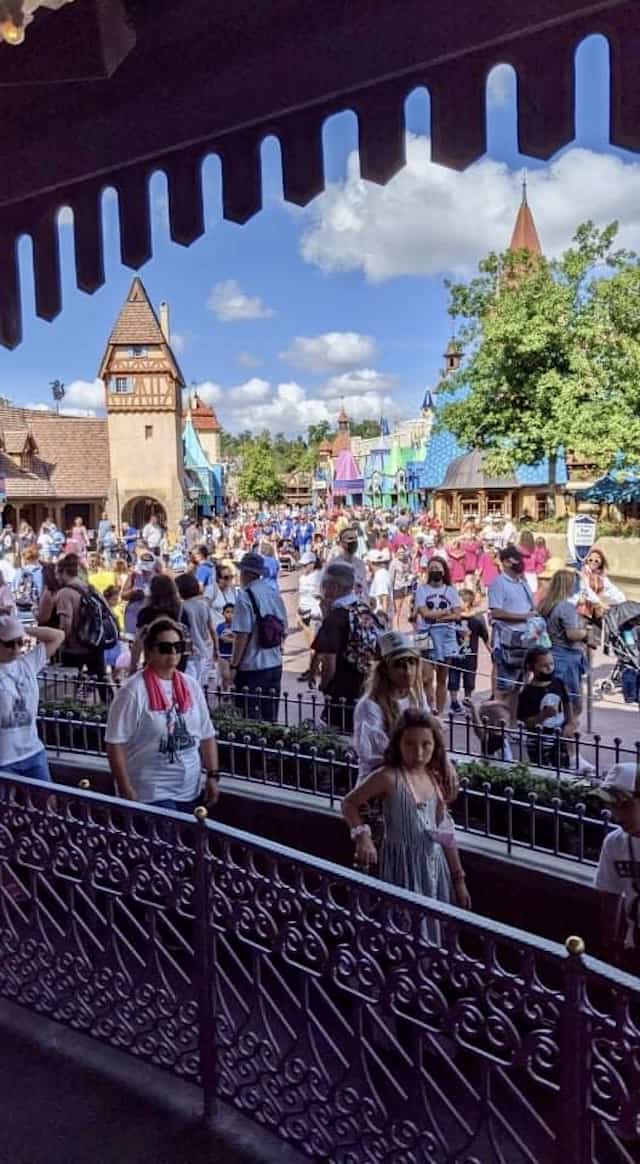 Now that most of the weekend crowd has left Central Florida, one might expect the crowds to clear out a little bit. However, that is not the case! In fact, it is even busier today than it was over the weekend.
We still have a few writers in Magic Kingdom today, and they share that the park experience is completely different today. More families with young children can also be seen throughout the park, which was not exactly the case over the weekend.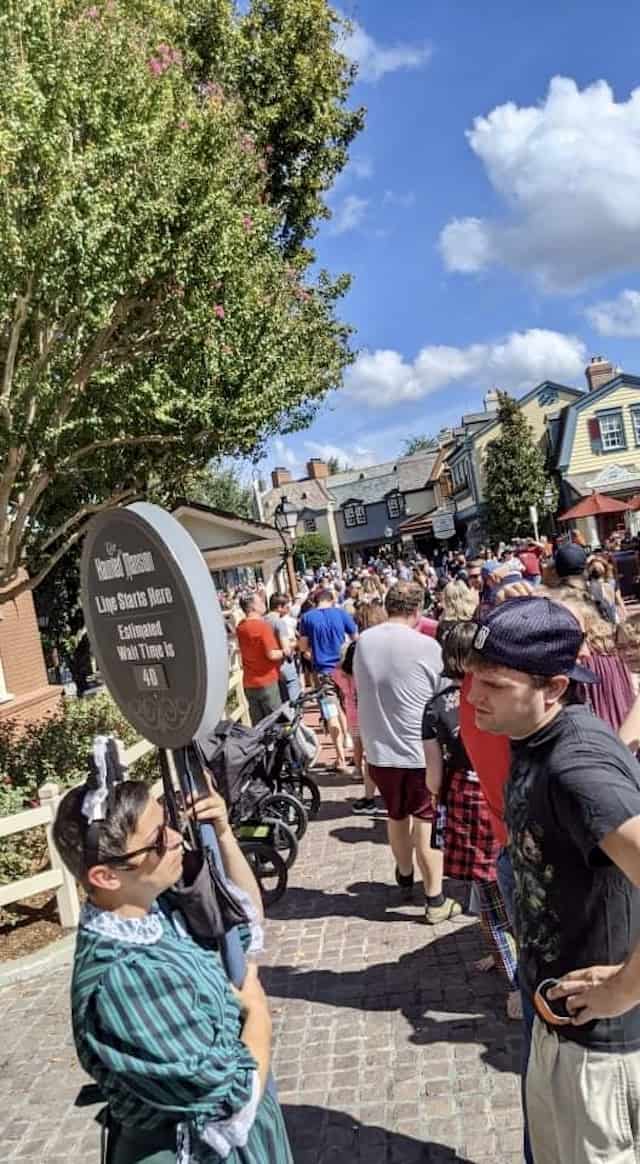 Wait times are also much longer as well. For example, Pirates of the Caribbean is a 50 minute wait. Yesterday (October 3) around the same time (11:40 am), we only had a 10-15 minute wait. "it's a small world" has a posted wait of 40 minutes, and yesterday we waited less than 5 minutes.
It's not just at Magic Kingdom, either! At 12:00 pm on Monday, October 4 we have the following wait times:
Frozen Ever After: 40 minutes
Slinky Dog Dash: 80 minutes
Rise of the Resistance: 105 minutes
Flight of Passage: 45 minutes
Thankfully, the wait times in the other parks are more manageable than Magic Kingdom. Be sure to use the crowd calendars on Character Locator to help you choose the best days! I would not want to be in Magic Kingdom today.
Why the change?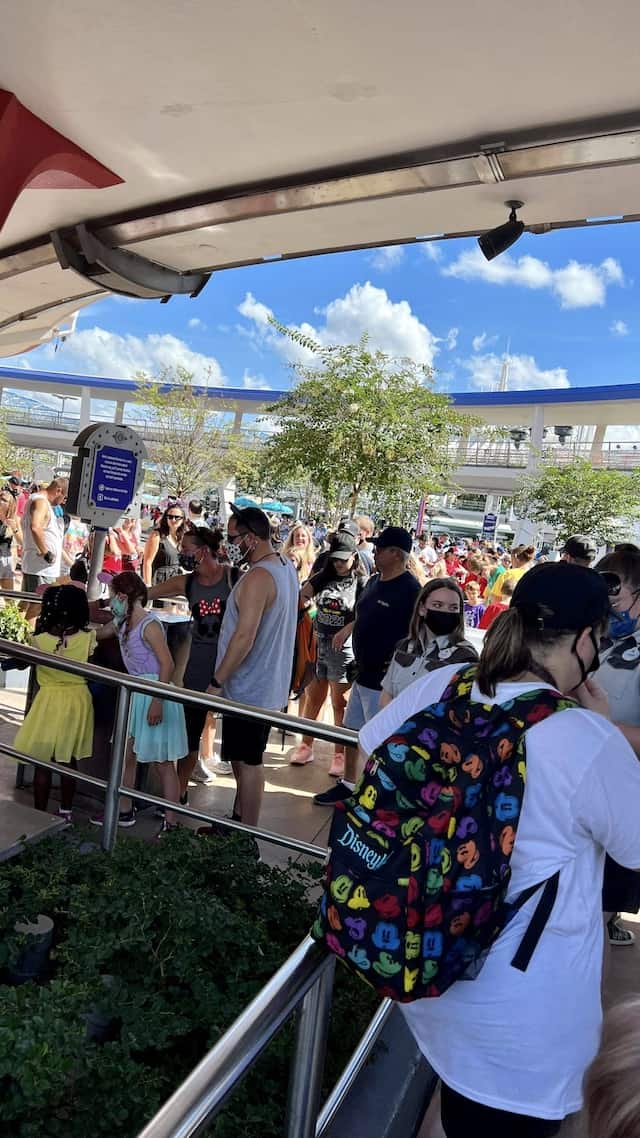 So, why the flip flop? Why is Monday busier than the weekend? Well, the 50th crowds may have left (and I don't think most even rode many attractions), but fall break has begun.
October historically starts out slow and then builds up quickly by mid-month with most schools around the nation having some sort of fall break. This year will probably be even busier due to the 50th anniversary.
I (Monica) really don't anticipate a slow period for the next 18 months. We may have some days when the parks are less busy, but the wait times at the end of August will be unheard of for a long time.
Will you be visiting Disney World for fall break this year? What do you think of the crowds? Join the conversation in the comments below or on Facebook.