Those who entered Magic Kingdom on October 1 were presented with a few commemorative items to mark the occasion. See what we got on the special day!
Being in the Magic Kingdom on October 1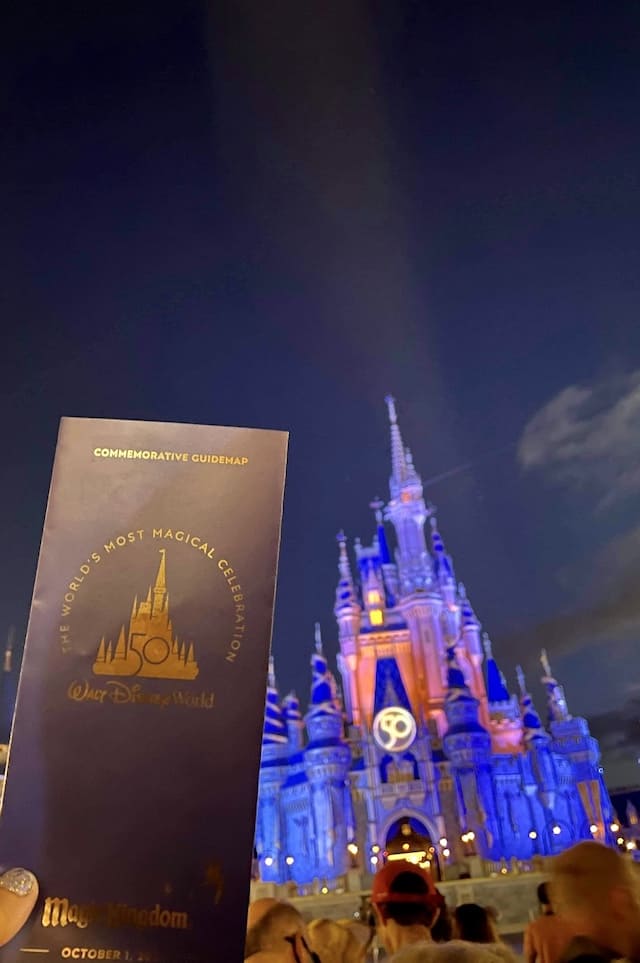 A few of us KtP writers were able to celebrate Magic Kingdom's 50th birthday in the park! It was very special to be there on such a special day, and it will be one we never forget.
We received a few commemorative items to remember our day at the Most Magical Place on Earth during the Most Magical Celebration on Earth.
Commemorative Guidemap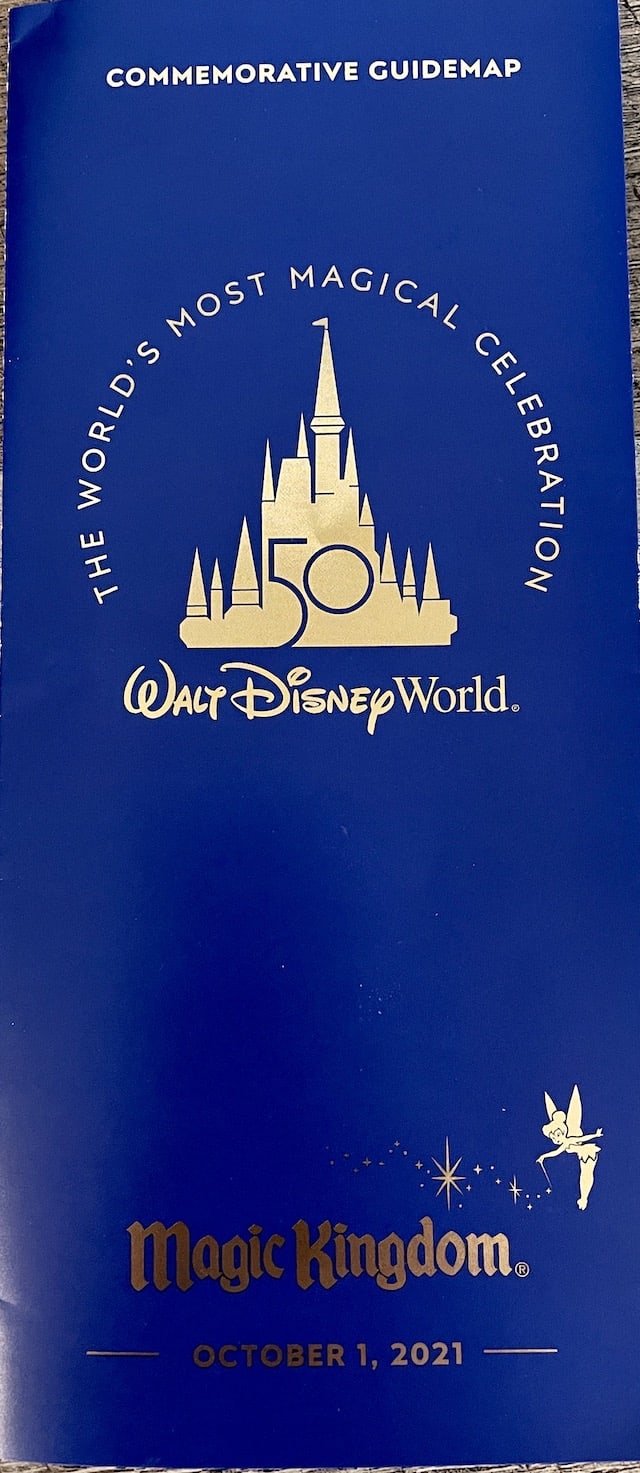 As we entered Magic Kingdom in the early morning hours of October 1, Cast Members were handing out a special guidemap. This is different than the ones that can be found in giant stacks on display.
The front is a dark navy blue with gold lettering. When you open it, the first insert welcomes us to the World's Most Magical Celebration. There is a touching introduction that reads: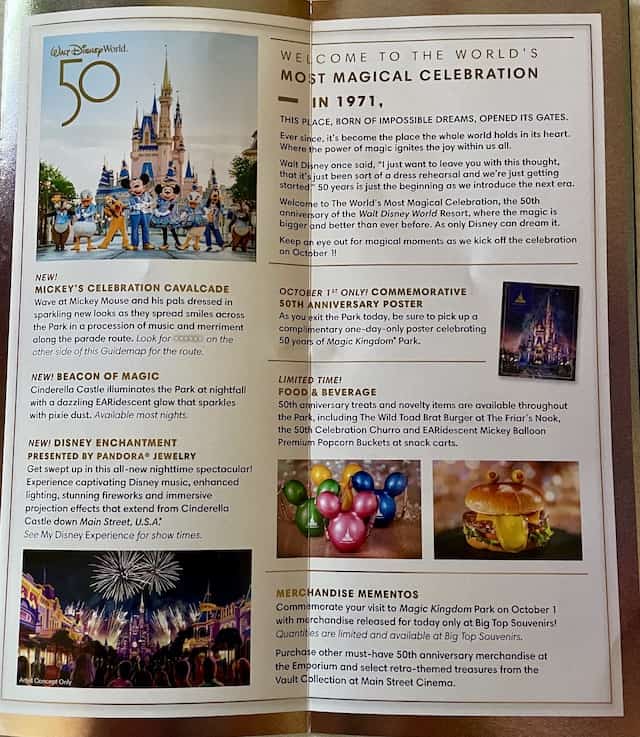 In 1971, the place, born of impossible dreams, opened its gates. Ever since, it's become the place the whole world holds in its heart. Where the power of magic ignites the joy within us all. Walt Disney once said, "I just want to leave you with this thought, that it's just been sort of a dress rehearsal and we're just getting started."
50 years is just the beginning as we introduce the next era. Welcome to The World's Most Magical Celebration, the 50th anniversary of the Walt Disney World Resort, where the magic is bigger and better than ever before. As only Disney can dream it. Keep an eye out for magical moments as we kick off the celebration on October 1!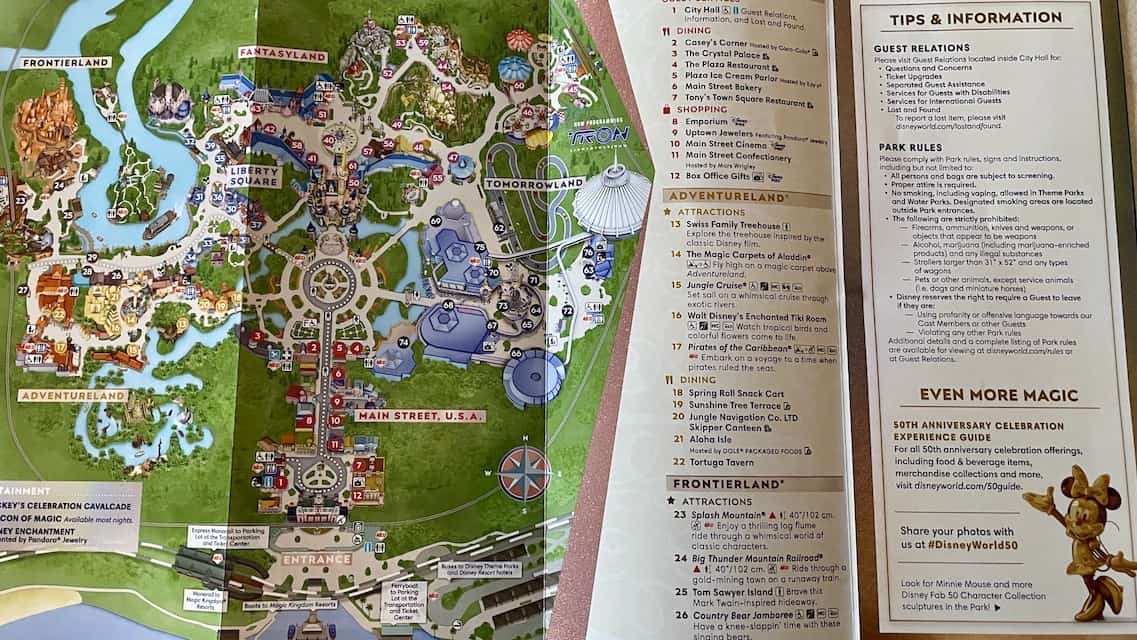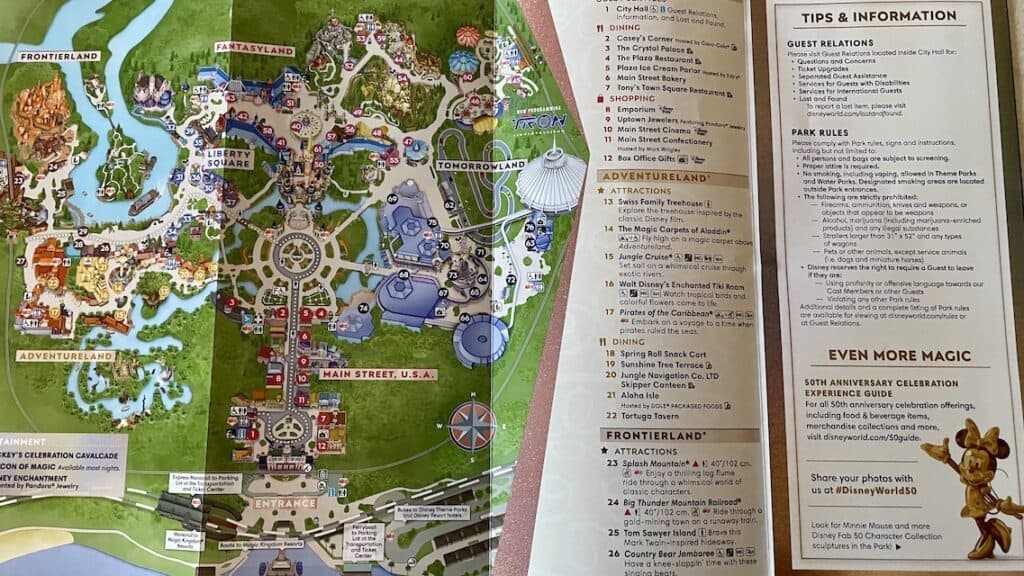 It then goes on to lay out all we have to look forward to, from new cavalcades and fireworks to merchandise and food. There is also a map along with some tips and information to make the most of your visit. There are earidescent borders and of course a covid-19 warning.
Commemorative Poster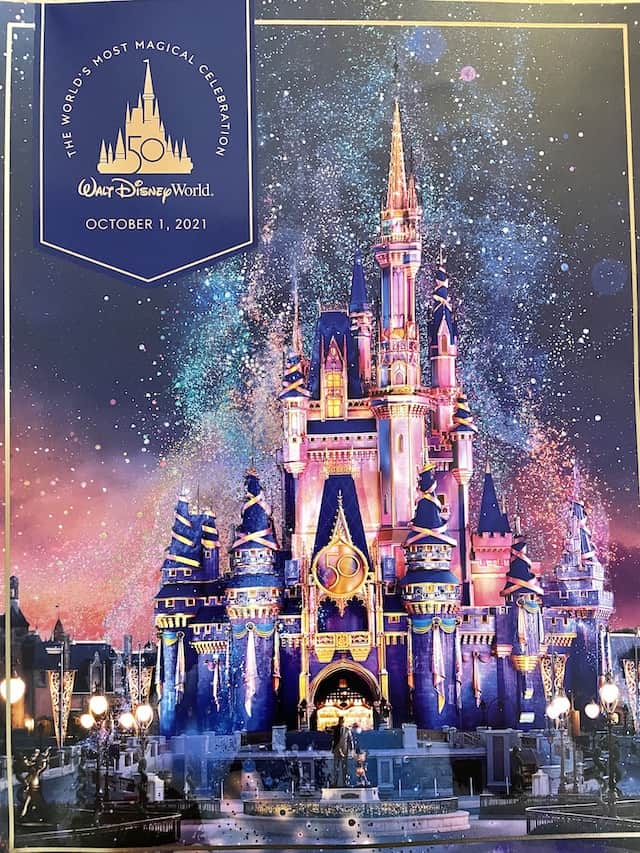 As we left the park at the end of the evening, Cast Members were also present at the exit to hand out a commemorative poster in a clear bag. This is a beautiful print of Cinderella Castle with the Beacons of Magic transformation.
In the top left corner is a banner that reads The World's Most Magical Celebration Walt Disney World October 1, 2021. It is a good size too! It measures 11×14 inches and will make a beautiful keepsake to hang!
Unfortunately, celebratory buttons are not available like I anticipated. However, these two keepsakes are unexpected and much appreciated!
Were you able to visit Magic Kingdom on October 1? What do you think of these special keepsakes? Join the conversation on Facebook!