New guidemaps have debuted at each Disney World theme park for the 50th anniversary. Epcot's guidemap officially introduces us to the neighborhoods as we usher in this new era of theme park history.
Transformation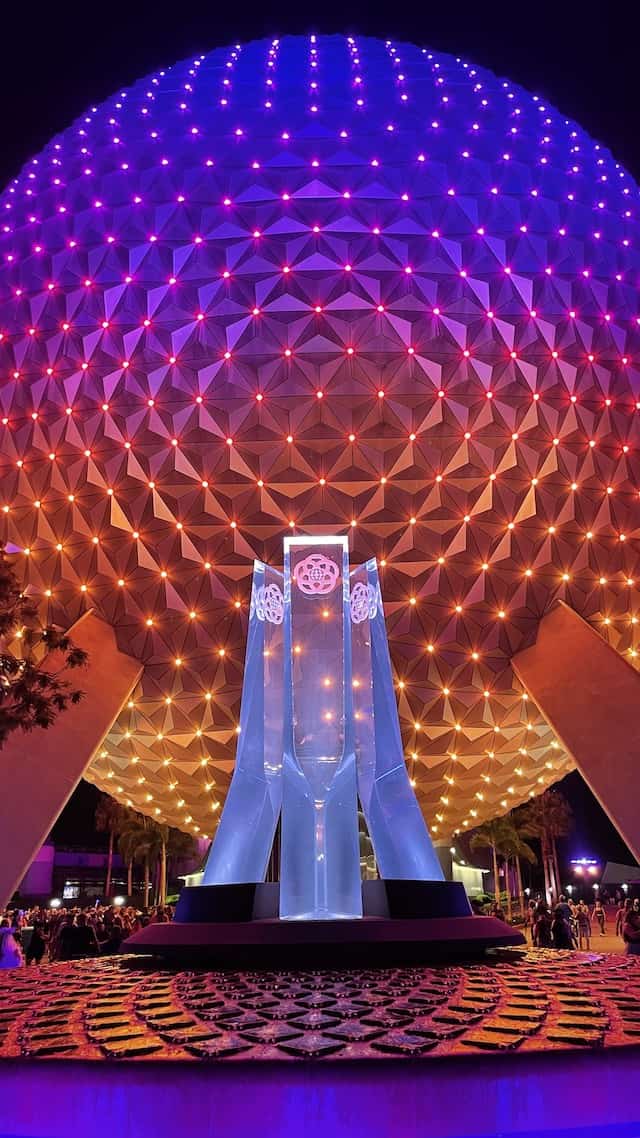 Epcot is undergoing a major transformation as new attractions are built, shops are reimagined, and areas of the park are renamed.
Remy's Ratatouille Adventure just opened this past weekend, and we have official confirmation that Guardians of the Galaxy will open in 2022.
Disney closed Mouse Gears and instead debuted a brand new shop called Creations Shop for all of your merchandise needs. This store is truly amazing! Club Cool has also been reimagined for a better experience.
Epcot Guidemap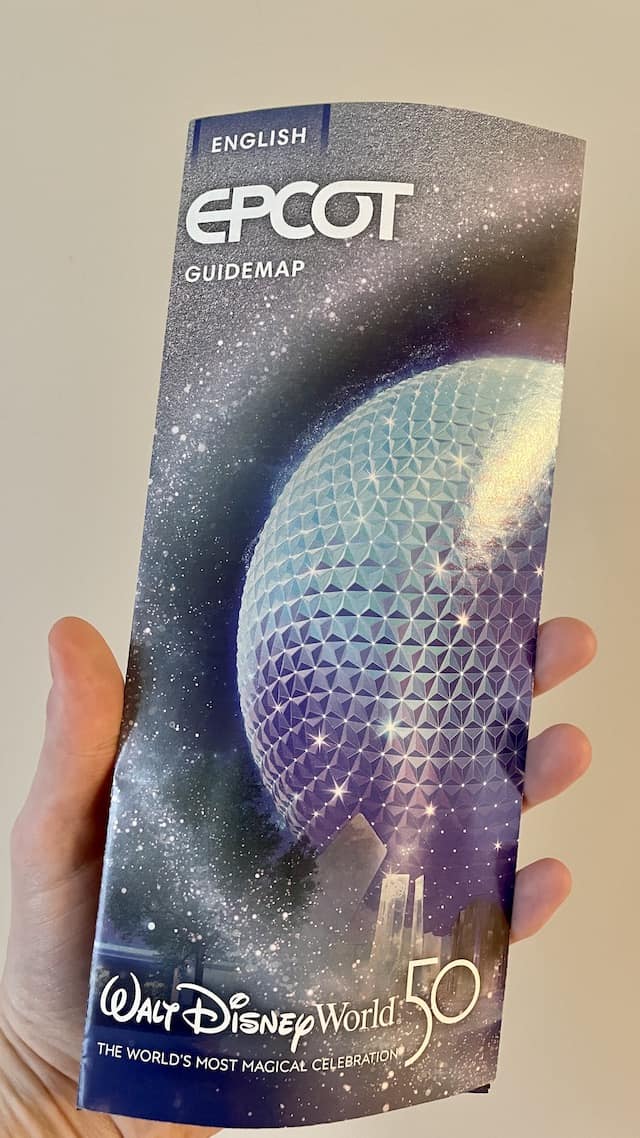 The Epcot guidemap showcases the new (and permanent!) Spaceship Earth as the Beacon of Magic! It describes the new Remy Ratatouille attraction and Harmonious show. Cute little Figment in his golden state is at the bottom.
There is a map, and on the back you can find a feature of the Epcot festivals to help you plan your next trip.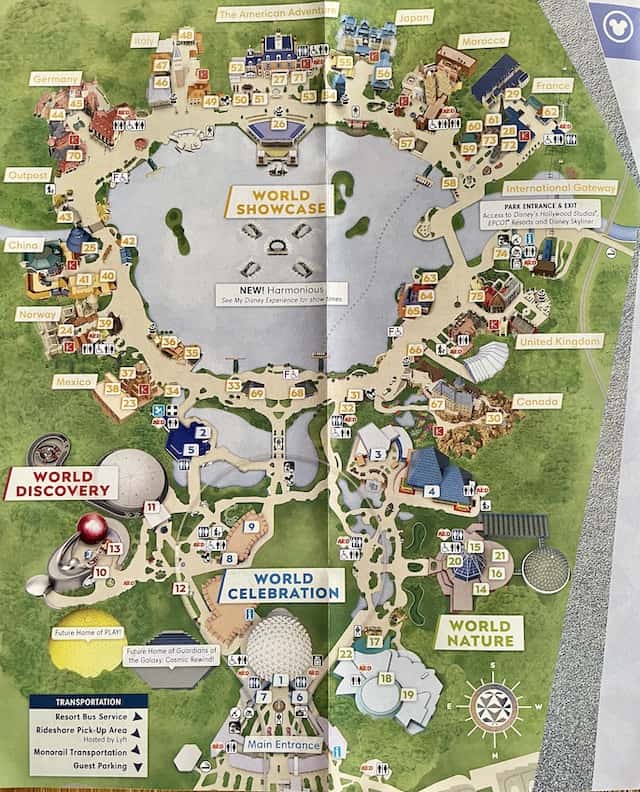 Speaking of the map, Disney officially introduced the Epcot neighborhoods to us in this guidemap! Quite a while ago, the company announced a complete transformation of the park, including new attractions and new neighborhoods. Instead of Future World East and West, we now have World Discovery and World Nature.
At the front of the park, World Celebration welcomes us to see the new additions of the permanent Beacons of Magic transformation and the pylons installed last year.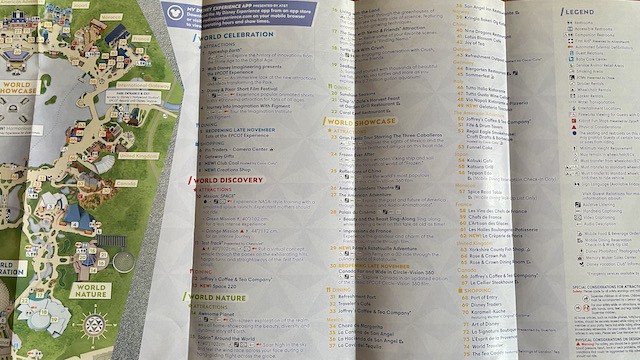 Then, of course, we have the World Showcase which remains unchanged. I appreciate that they kept the World Showcase name the same and changed the other areas to match.
The park seems a bit more cohesive despite the fact that construction walls divide the park and make it very congested in certain areas.
Do you like the new Epcot neighborhoods? Join the conversation in the comments below and on Facebook.