LATEST VIDEOS
Subscribe to my Youtube!
Just Mousing Around - LIVE
LIVE - Just Mousing Around
LIVE - Just Mousing Around Tonight!
Disney World released new treats for the 50th anniversary! Pinocchio Village Haus is home to two of them: one sweet and one savory. Here are our thoughts on them!
Pinocchio Village Haus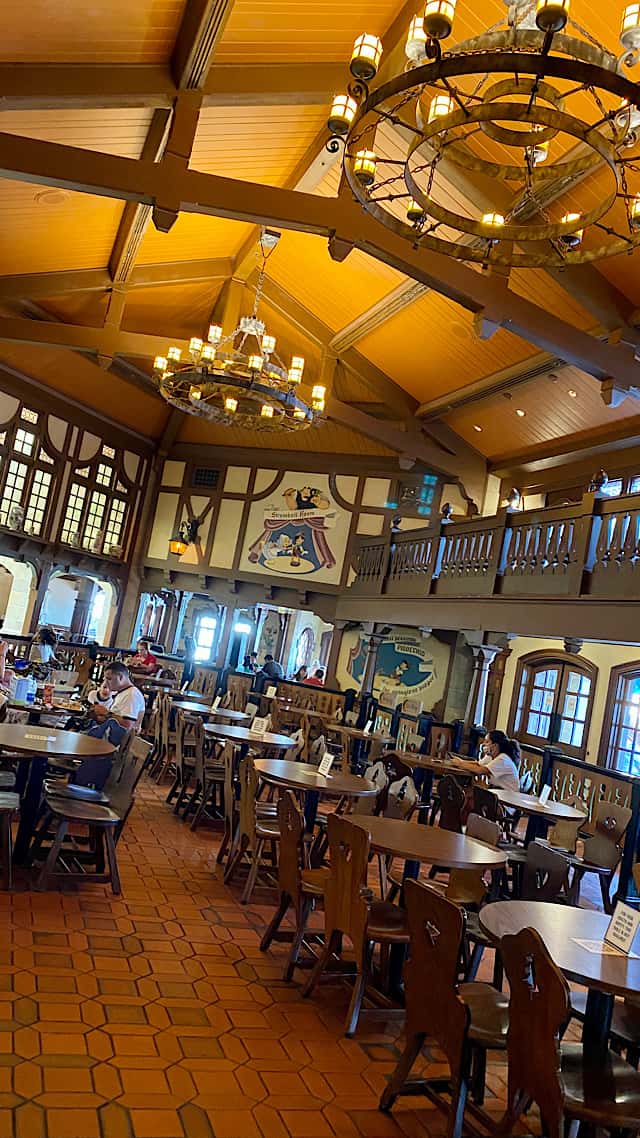 Located in the heart of Fantasyland, Pinocchio Village Haus is a quick-service dining location. The theming is so charming with nods to the classic film. While the food does leave a lot to be desired, this restaurant is great for families to sit and take a break with some kid-friendly choices.
My favorite part of the whole restaurant isn't the theming or food, though. I love grabbing a table next to the window and waving to all the boats sailing on "it's a small world". It is so fun to watch their faces as they either see me and wave back or look at me like I'm a bit nutty.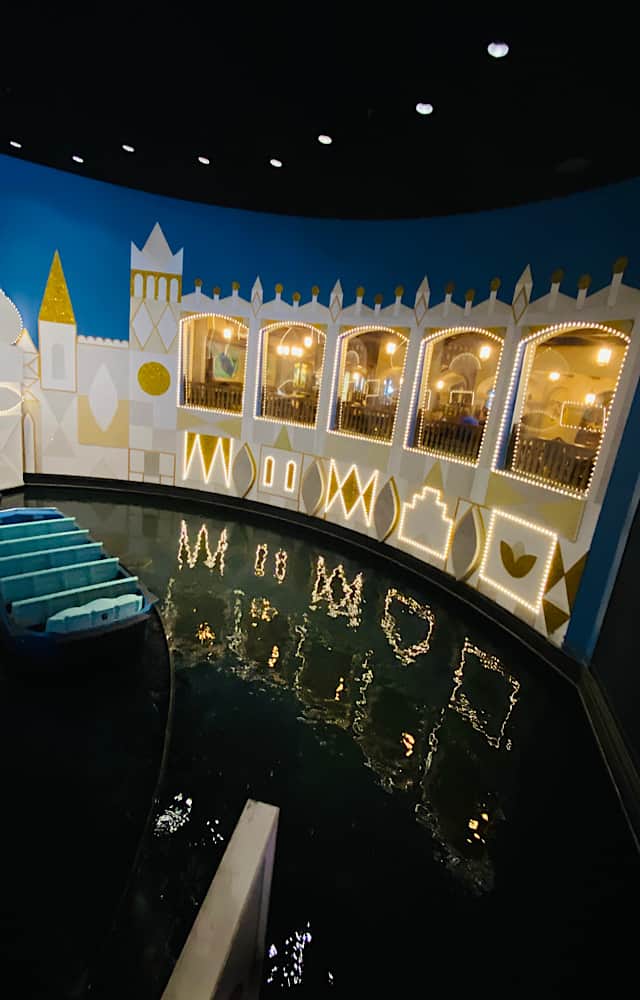 The photo pictured above is taken from "it's a small world" and shows you where the tables are.
For a full review of this restaurant, check out Susan's review HERE.
Next round of 50th Anniversary Snacks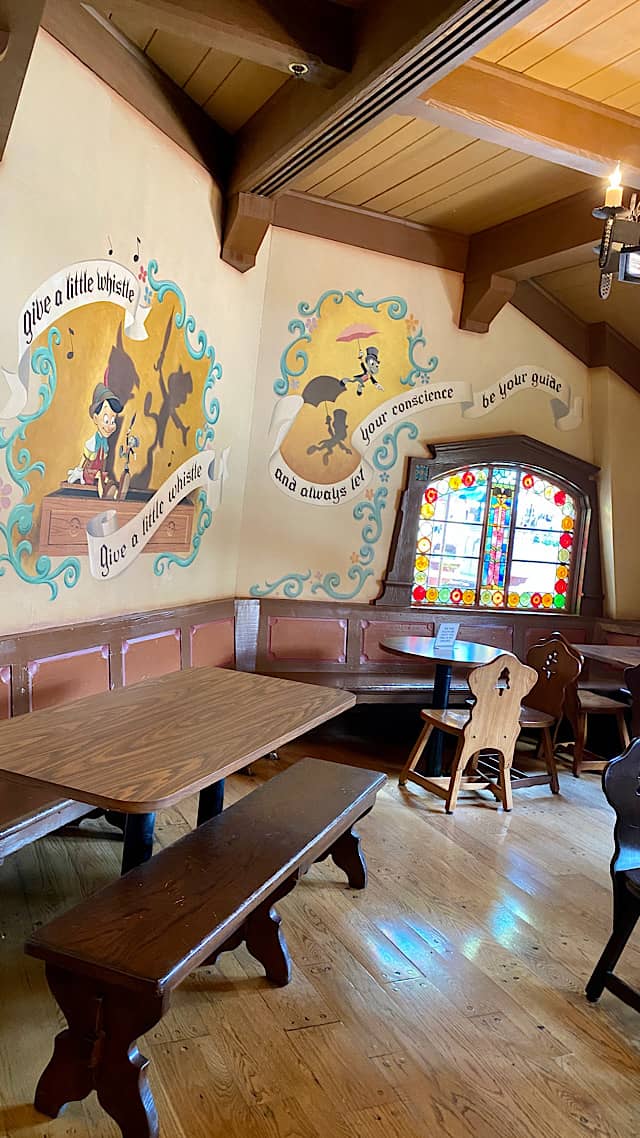 At the start of the new year, Disney allowed Instagram users the chance to reveal the next round of snacks and beverages. From Haunted Mansion push pops to the Slue Foot Sue fish sandwich, there's a little bit of everything to try. For a full list, see our post HERE.
So far we have shared our thoughts on the Unbirthday Slush at Cheshire Cafe and the Donald Duck dome cake. Pinocchio Village Haus is home to one sweet (Orange and Almond Tart) and one savory (Croque Monsieur Flatbread) option.
Orange and Almond Tart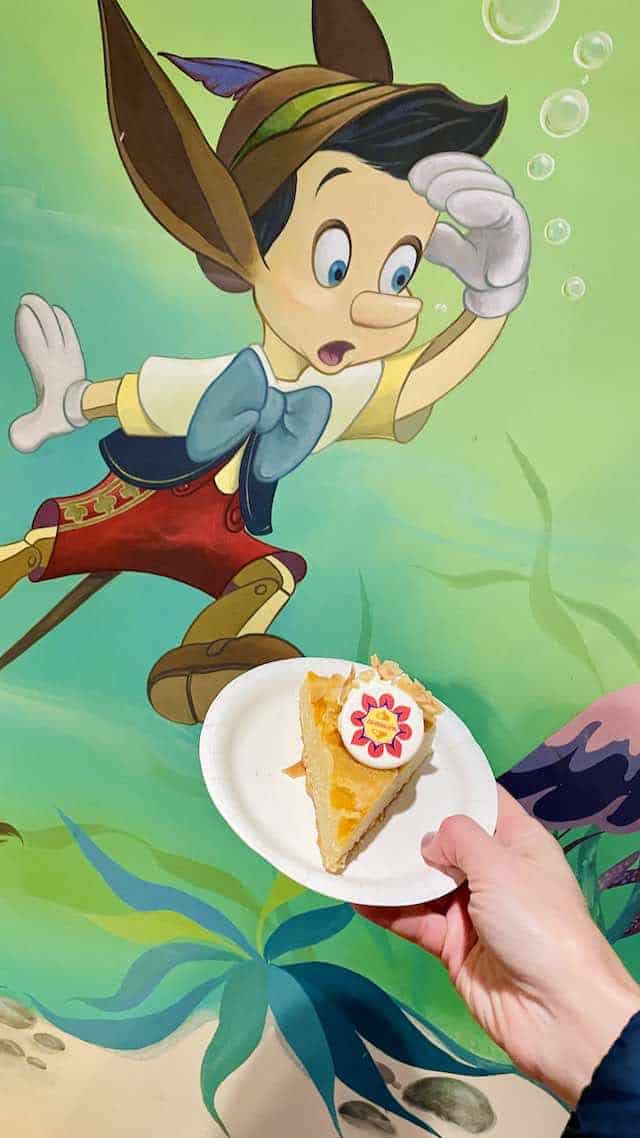 This cute little treat is themed after "it's a small world" which is fitting given the attraction is right next to Pinocchio Village Haus. I am a split on the dish. On the one hand, I love anything citrus-flavored. However, I also don't care for almonds. I was a bit confused with the flavor, but I also realize that may be because of my taste preferences.
Like many of the new dishes I tried, I can take it or leave it. None of them stood out as exceptional to me, but none of them were horrible either.
Croque Monsieur Flatbread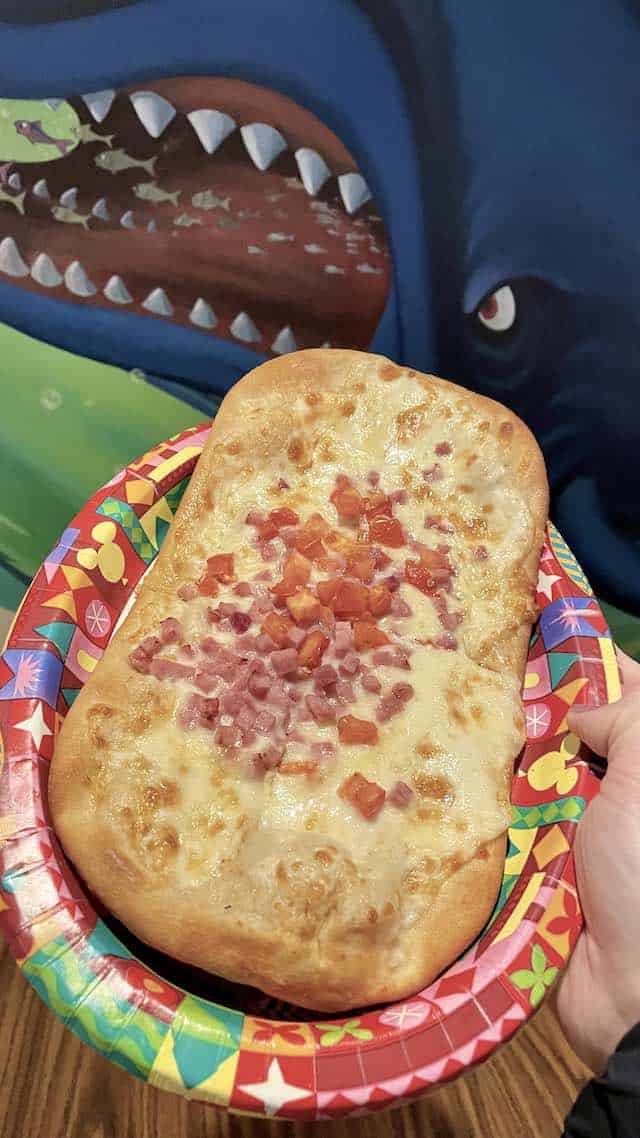 The flatbread had cheese, ham, and tomato on top. While it did not have the best presentation, it still had a wonderful taste. Comparing it to the photo Disney released, it looks like maybe it was supposed to have large portions of ham instead. I would have preferred more toppings, but what I did taste tasted good.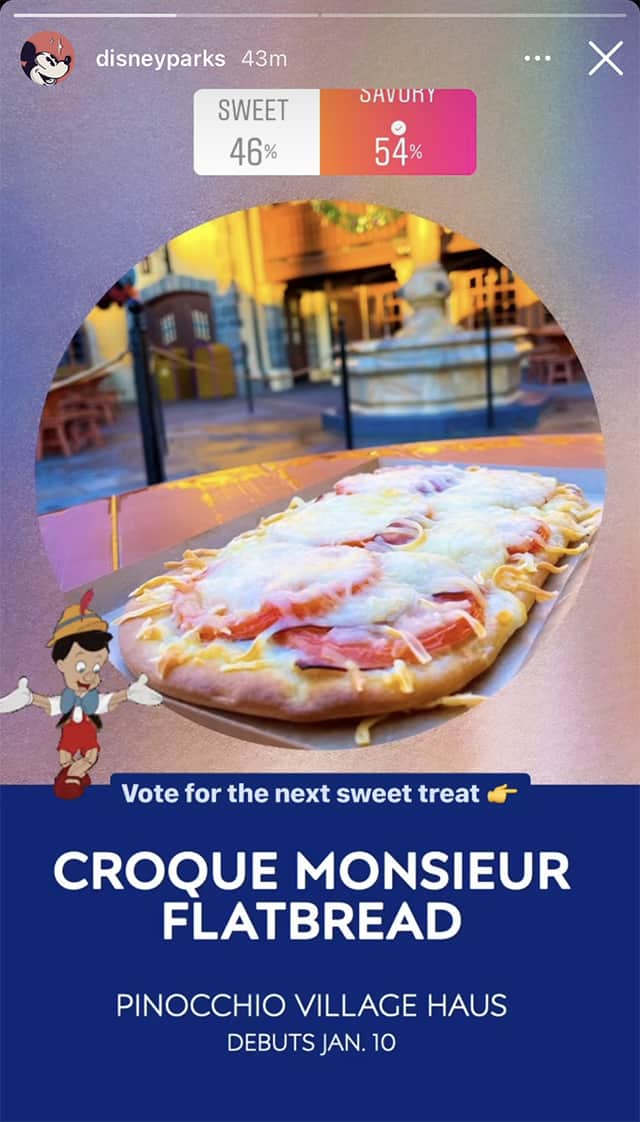 Now, it doesn't compare to the flatbreads you can find elsewhere on property, but I was happy to have a decent savory option with the next round of 50th anniversary dishes.
Have you tried any of the new 50th anniversary snacks? Which is your favorite? Let us know in the comments below and on Facebook.

Are you planning a vacation? Reach out to our trusted travel agency sponsor Authorized Disney Vacation Planner
Mouse Class Travel
!