Cast Members are the magic. Now, a new update in MDE makes it easier to compliment them!
Cast Members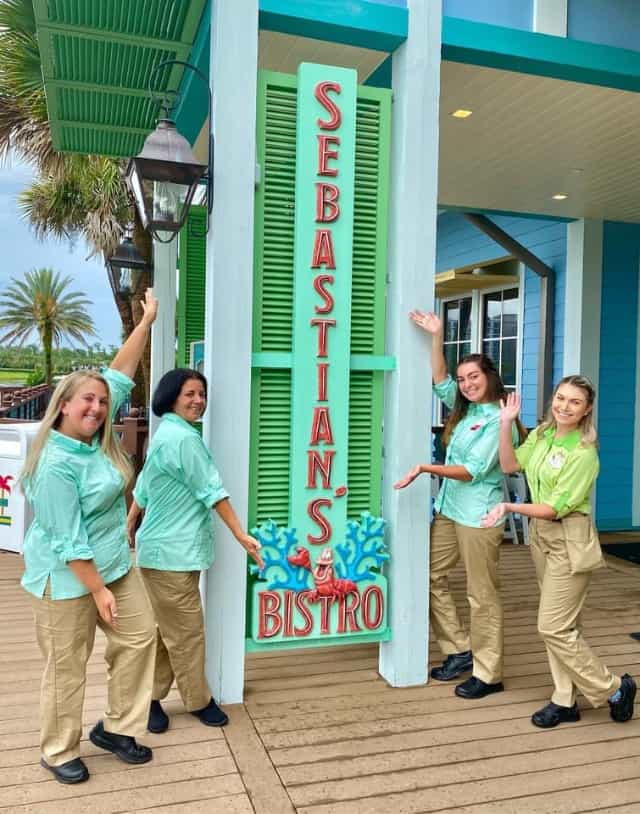 Part of the unique Disney experience is all thanks to Cast Members. They go above and beyond for Guests to create a memorable experience. I know I have definitely benefitted from unexpected pixie dust from Cast Members!
There are so many great ways to show them you appreciate them! Many Guests will hand write letters or make small gifts to hand out to Cast Members during their time in the parks. Stop by Guest Relations and fill out a card to thank them!
Giving them a shoutout on Twitter is also a great way to share with the world the excellent experience you had. You can Tweet your compliments to @WDWGuestService and use the hashtag #castcompliment.
My Disney Experience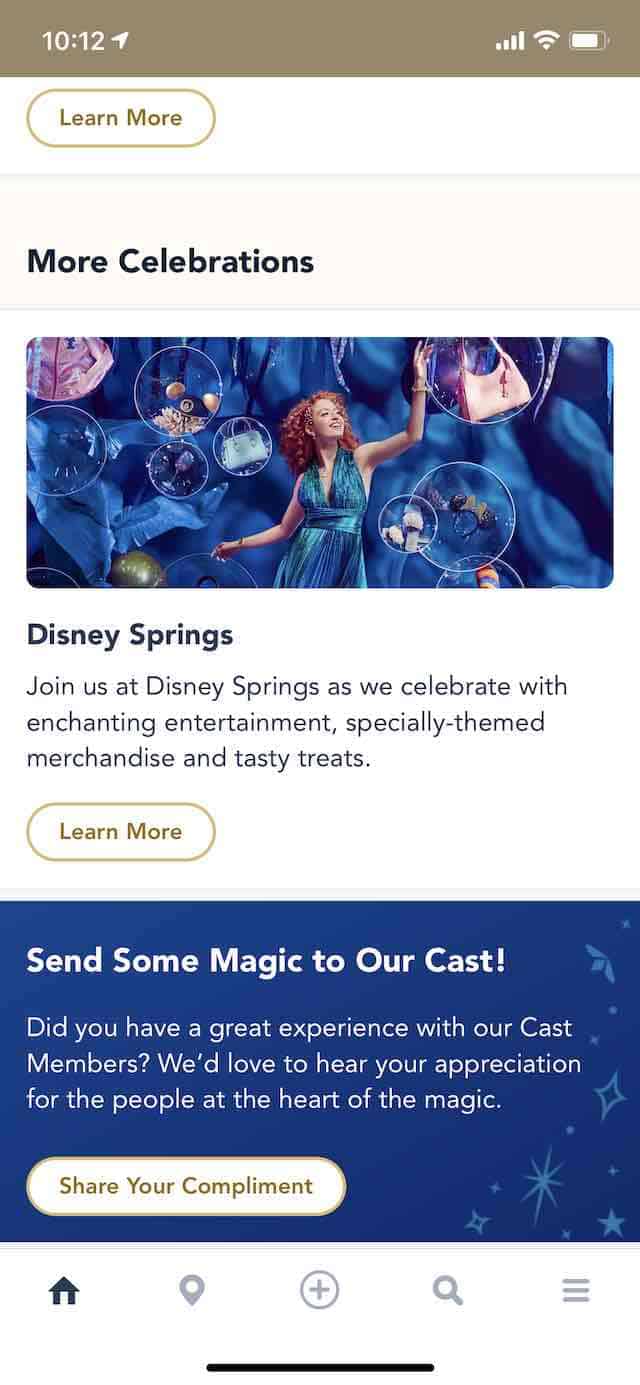 Earlier this fall, Disney launched a special section in My Disney Experience to compliment Cast Members. It made it easy and convenient to share your thanks since most Guests spend a huge chunk of their time on MDE.
Unfortunately, it didn't allow you to share the Cast Member's name when giving your compliment. You could only share where you had the good experience. This made it difficult to pinpoint the exact Cast Member you wanted to compliment.
Fortunately, Disney has just updated the app to make it even easier to recognize the Cast Member you wish to applaud!
New Update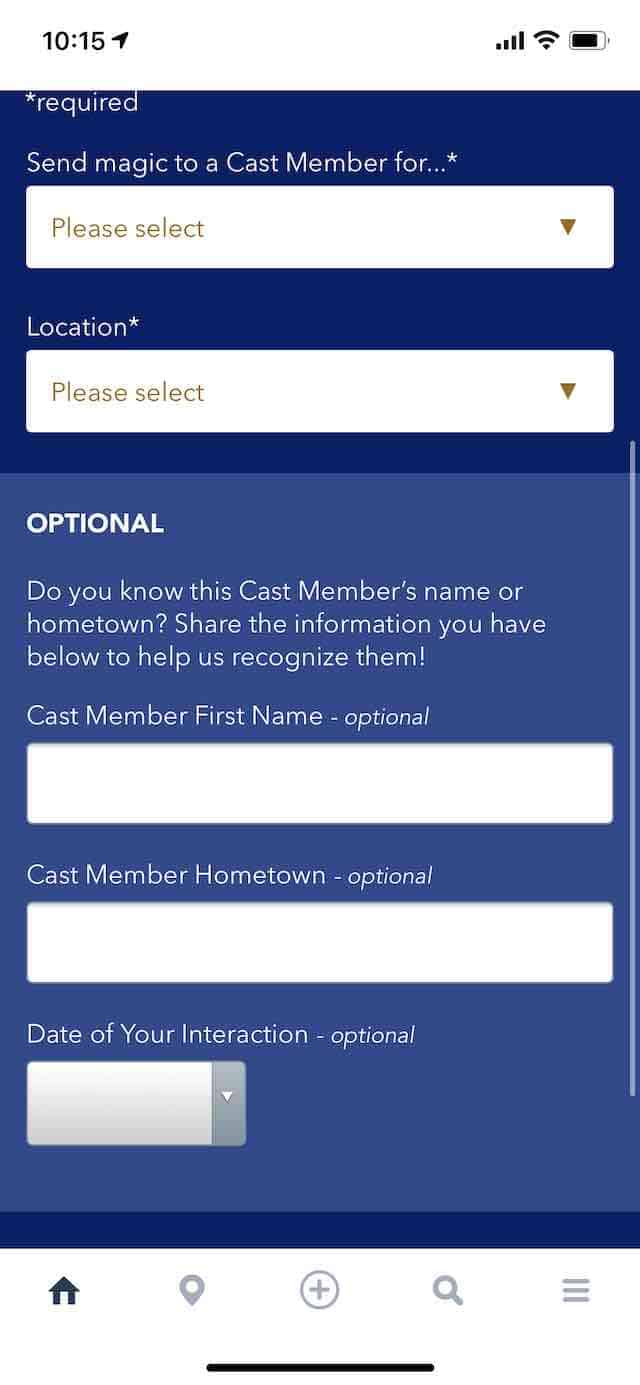 First, find the 50th Anniversary Guide on MDE. Scroll all the way to the bottom where you see "Send Some Magic to Our Cast!" Click on "share your compliment" and you can then add the reason for your compliment and location of service.
Here is where the new update comes in! Underneath that is an optional section. You can now share their name and hometown along with the date of your interaction. Hopefully this helps Disney get the compliment in the proper hands!
You can now share the Cast Member's name and hometown along with the date of your interaction on MDE.
Do you love to give Cast compliments? What do you think of the new feature? Let us know in the comments below and on Facebook.