Have you had a chance to head to Pineapple Lanai in Walt Disney World? Here is a review to help you decide if it's worth adding to your itinerary.
Pineapple Lanai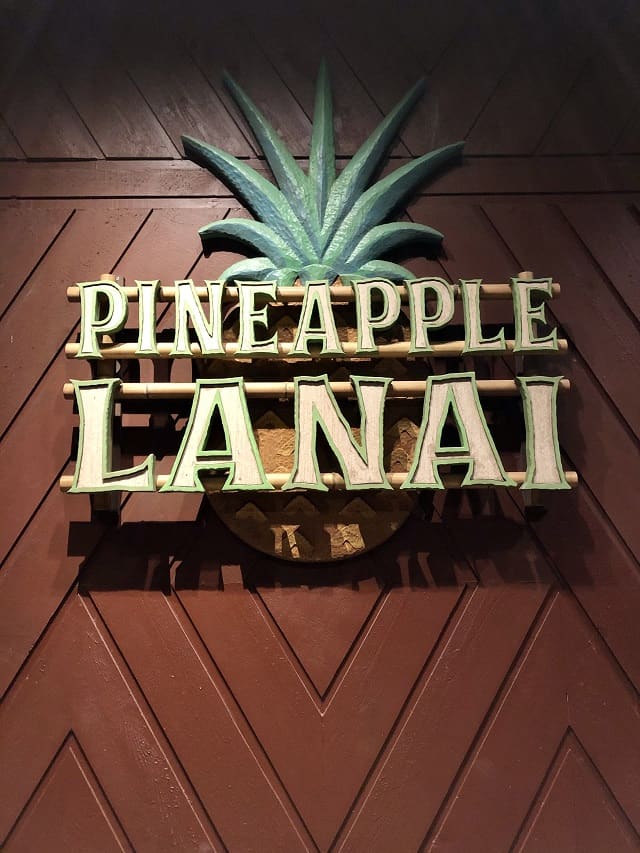 Pineapple Lanai is a food service window located in Walt Disney World. You can find it nestled in the tropical surroundings at Disney's Polynesian Resort. Pineapple Lanai is conveniently located just outside of the Grand Ceremonial House. It is easily accessible from the resort pools as well as the lobby.
This means that if you stay at the Poly and arrive before check-in, and you have a little time to spend, you have a sweet option to make the wait go by more quickly.
DOLE Whip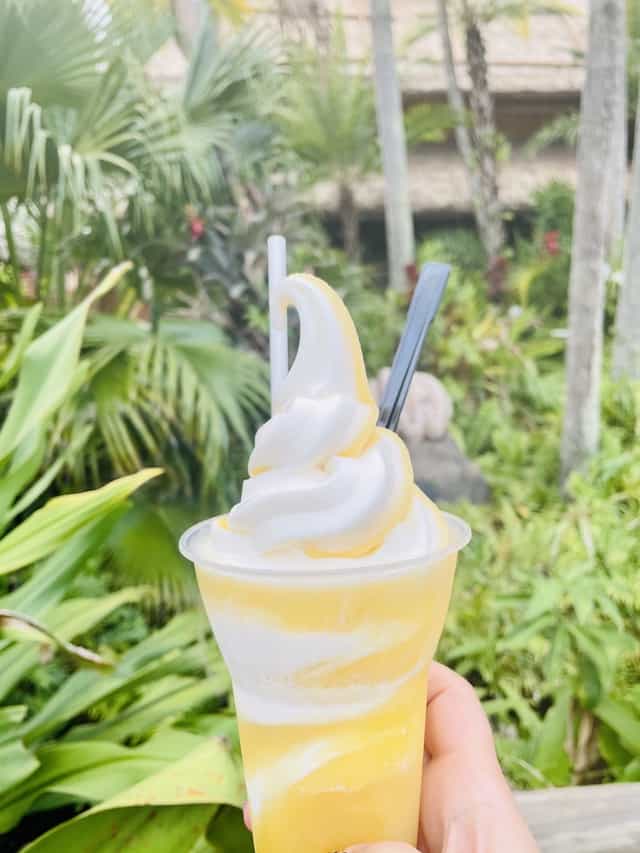 Pineapple Lanai only has snack options available. More Specifically, it serves DOLE Whip. While you won't find any meals, you will find one of the best things in the parks.
For those of you unfamiliar with DOLE Whip, it is a frozen pineapple soft serve dessert. It is dairy free, gluten free, and vegan, so many, many people can enjoy it.
Pineapple Lanai, like Aloha Isle over in Magic Kingdom, primarily serves the frozen pineapple treat. This is fine with me (Katie P) since DOLE Whip is one of my favorite Walt Disney World treats.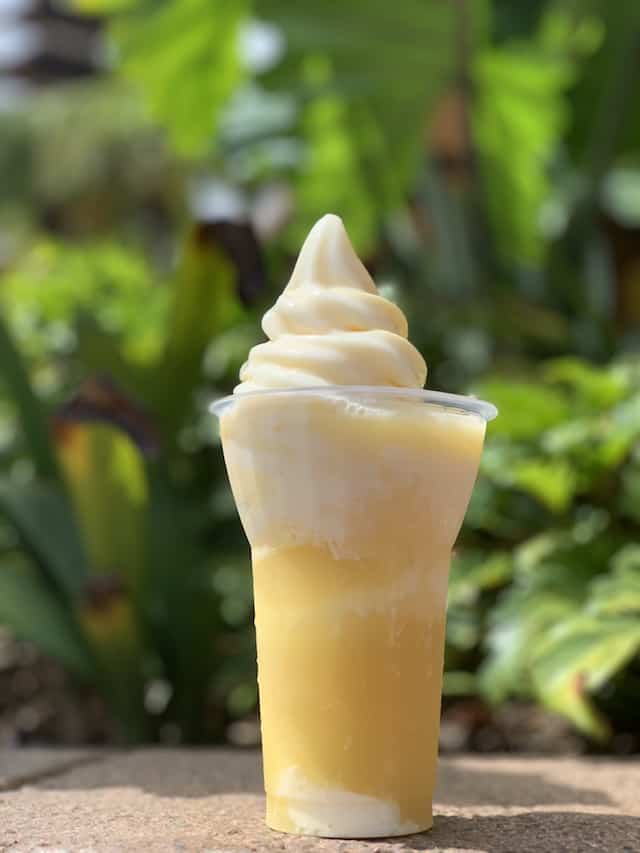 I suppose that technically it is true that it is not exclusive to Walt Disney World. In fact, it is served in many places including the Dole Plantation in Hawaii.
You might even find it at your local FroYo shop. The Menchie's in my area carries it. My family even discovered a DOLE Whip truck one summer while visiting Folly Beach.
Be that as if may, since I first tasted DOLE Whip in Walt Disney World, I will forever associate it with Disney. So, to me it is a quintessential Disney delicacy. And I will never turn down a chance to indulge in one.
Pineapple Lanai's Offerings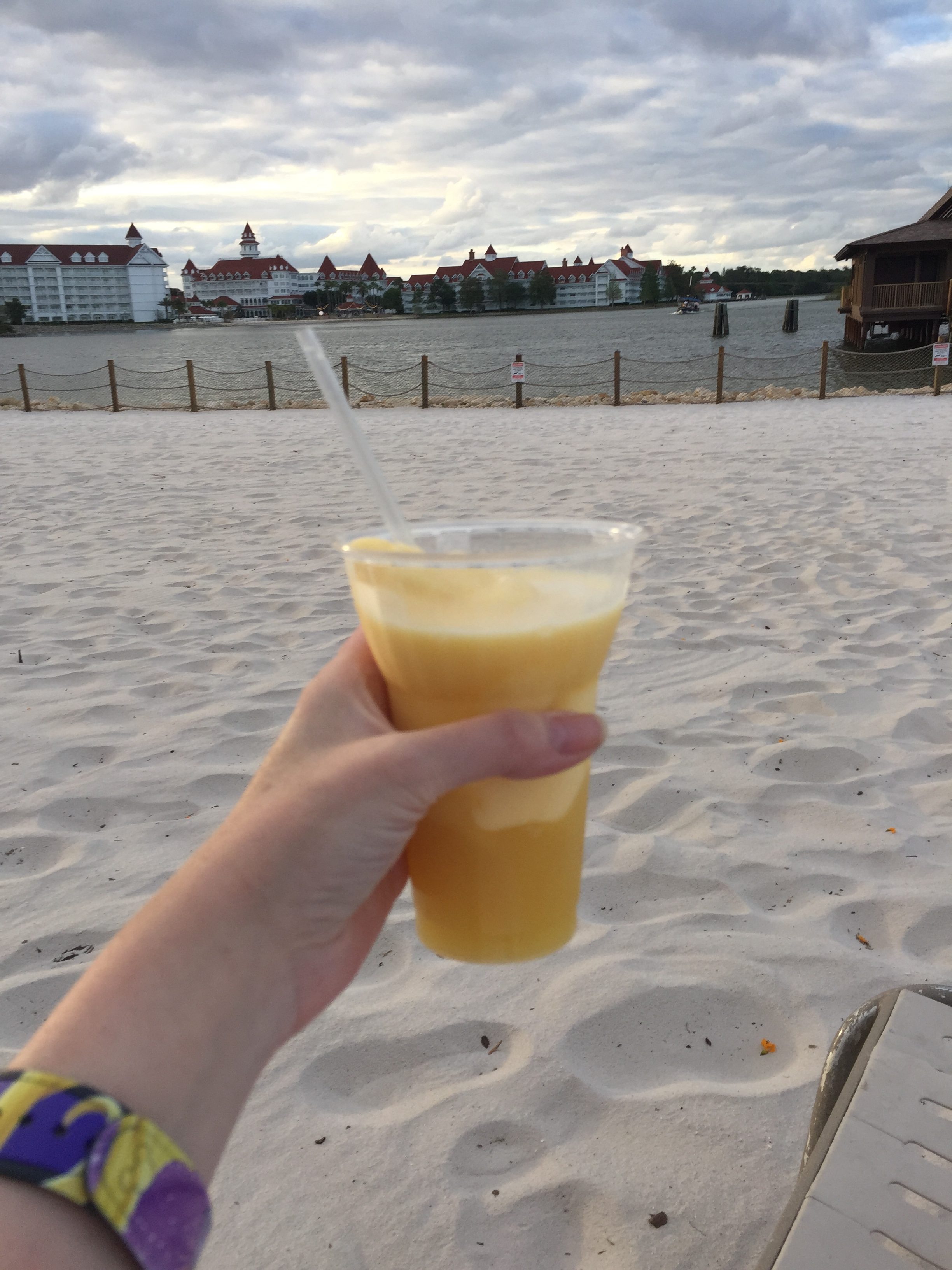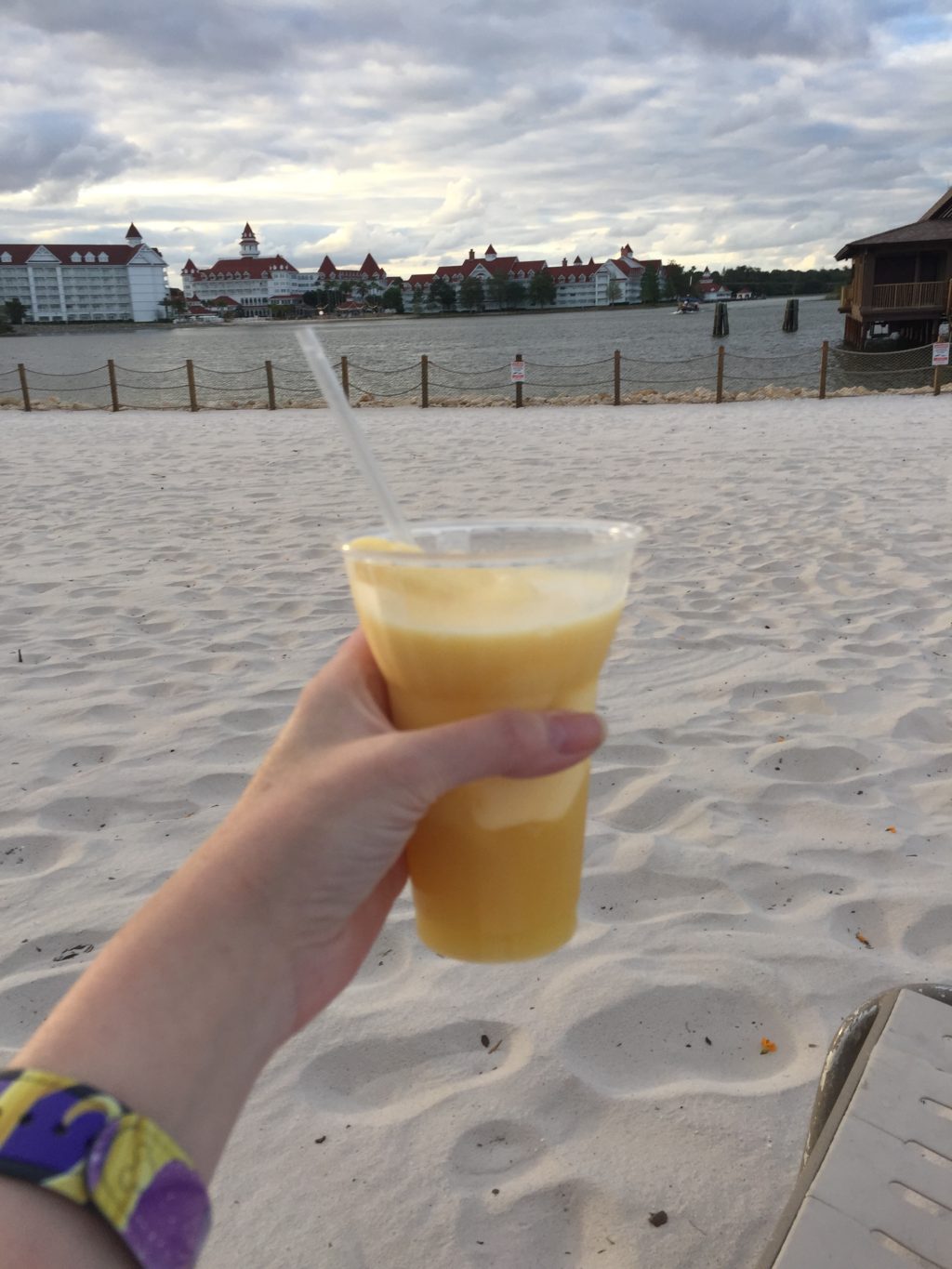 Of course, Pineapple Lanai offers classic DOLE Whip, vanilla soft serve, and vanilla DOLE Whip swirl. It also offers DOLE Whip floats like you find at Aloha Isle. If you are lucky, you will catch it on a day when it is offering floats with POG Juice.
You can even order your float in a souvenir Tiki sipper or your soft serve in a souvenir bowl. We have at least one of these in our home.
If you drink, you can find DOLE Whip served with Rum. This is similar to Animal Kingdom's popular offering.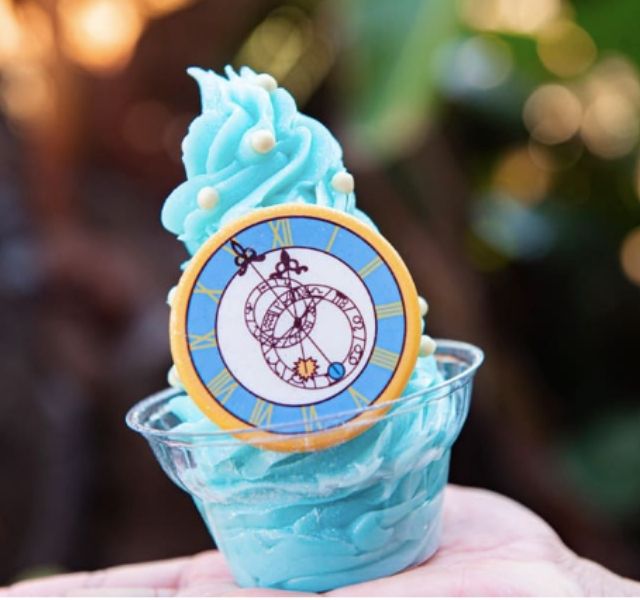 However, Pineapple Lanai often has seasonal specials. For example, during Cinderella's 50th Anniversary, it served a signature sundae.
It also sometimes has uniquely flavored whip. The Walt Disney World website does not typically update the menu to reflect these special offerings, so travelers must rely on word of mouth, or should we call it word of the internet, to know when specials may be available.
Review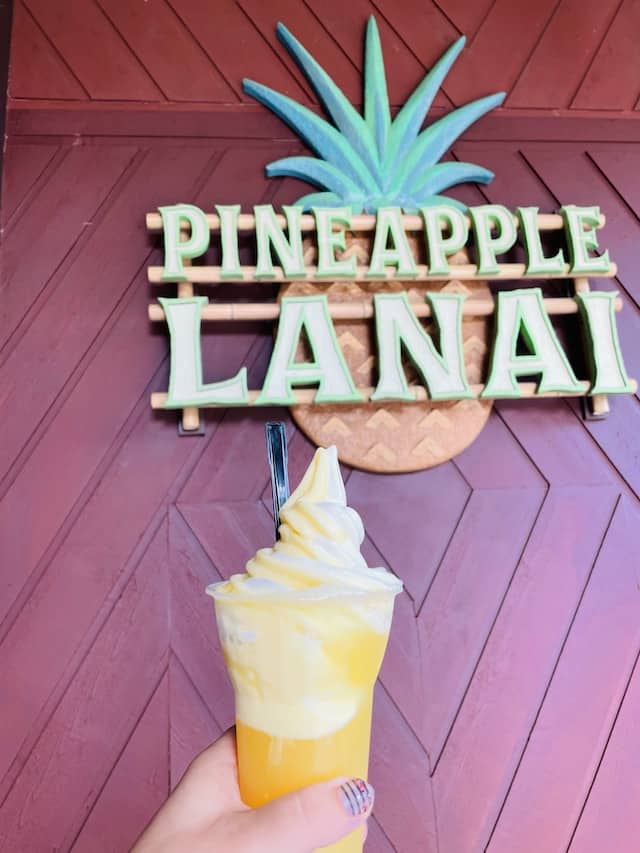 For me, it is impossible not to like Pineapple Lanai. It serves my favorite frozen treat.
The DOLE Whip here is delicious and tastes just like the pineapple goodness at Aloha Isle. Believe it or not, I have heard people claim that DOLE Whip in the Magic Kingdom tastes better than in the other locations that serve it. However, I would imagine those people would be hard pressed to notice any sort of difference it there were to compare Pineapple Lanai with Aloha Isle.
When we dine at the Polynesian's restaurants like Kona or Capt. Cook, instead of ordering dessert, I always head over to Pineapple Lanai. It is extremely convenient to all the restaurants. In fact, sometimes it is fun to book a late breakfast at Kona because what could be better than brunch and DOLE Whip on the same day?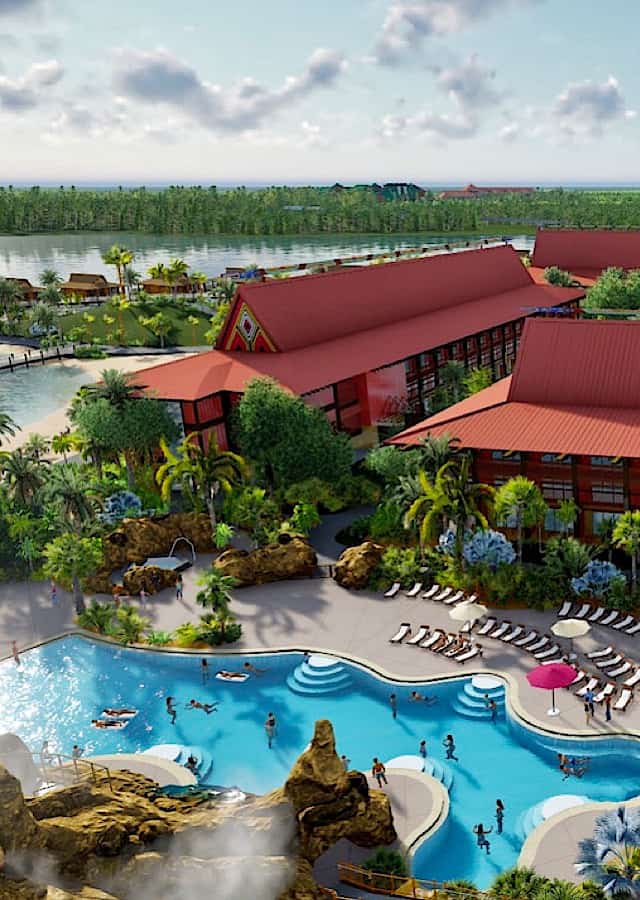 When we stay at the Polynesian, it is also great to be able to grab a couple of DOLE Whips on the way back in from a hot morning at the parks while we take a mid-day break. Sometimes we even get them after a long evening if we walk by and it is still open.
It has an outdoor seating area if you would like to relax outside of the Grand Ceremonial House. Of course, it is also nice to take your treat to enjoy poolside if you are staying at the resort and want to spend some time splashing in the waterfall and riding the waterslide.
Additionally, the Cast Members are always friendly. If my children order a treat, they typically receive it decorated it with an orchid. It is a sweet little touch.
How to Get to Pineapple Lanai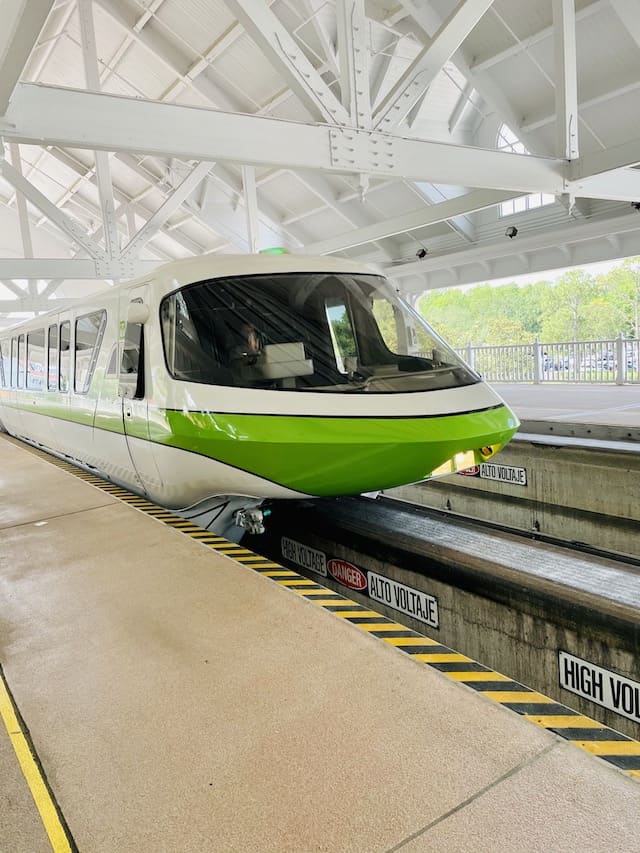 If you are staying at the Polynesian, count yourself lucky. You have easy access to DOLE Whip. It's a quick walk from anywhere at the resort.
One nice thing about Pineapple Lanai is that you do not need a park ticket or a park pass to access it. So, it is one of the places locals can go to get a DOLE Whip fix. The easiest way to get there is currently to take your own car. Or, you could use a ride share service if that is your preferred way to get around.
Otherwise, the best way to get there is to take the Monorail and walk over. It is not far at all. Additionally, you could always decide to take the Ferry.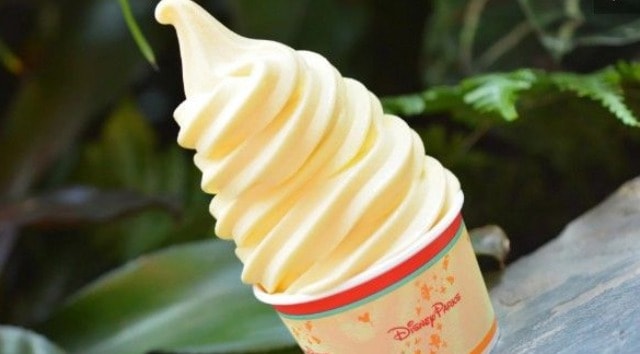 You might not find it worth it to travel to the Polynesian JUST for dessert. This is especially true because you can find Dole Whip in many places around Disney, including most of the parks. For a full run down of where to look, click here. However, if you are planning to be at the Polynesian anyway, you should definitely save room for this tasty treat.
Have you had a snack at Pineapple Lanai? Let us know in the comments below or on our Facebook page. Or, keep the conversation going and share them with us in our crew, too!
Are you planning a vacation? Reach out to our trusted travel agency sponsor Authorized Disney Vacation Planner
Mouse Class Travel
!