The Riviera Resort is Disney's newest and most luxurious resort. I'd been wanting to stay here ever since I saw photos of the stunning mosaic murals, delicious food and the most beautiful bathrooms on Disney property! Riviera Resort is also home to the smallest room on property: the tower studios. Are the tower studios worth the price though?
Riviera Resort
You can read a complete resort guide with a peek into the amazing 2 bedroom villa here.
In April I (Ashley) and my husband took a relatively last minute trip to Disney World to celebrate getting our Covid vaccines. One of my goals for the trip was to stay at the Riviera Resort!
Normally when staying at a Disney Vacation Club Resort, I plan 7-11 months ahead so that I can rent DVC points which usually saves a good amount of money. But since we only planned this trip 2 months ahead of time there was no DVC availability left so I booked a Tower Studio directly from Disney.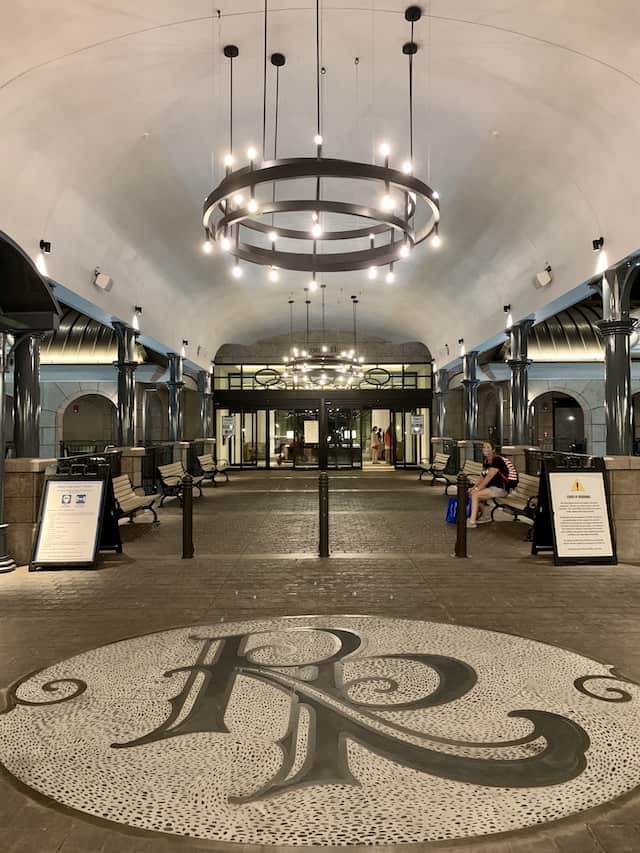 Tower Studios
The Tower Studios are the smallest rooms on Disney property! This room appealed to me because it is the most cost effective way to stay at this amazing resort. Since there were only two of us traveling I thought the space would be sufficient. It was also only for 2 nights since we did a split stay on this trip, so I figured for 2 nights it would be fine.
Here is what the Tower Studio looks like when you first walk in.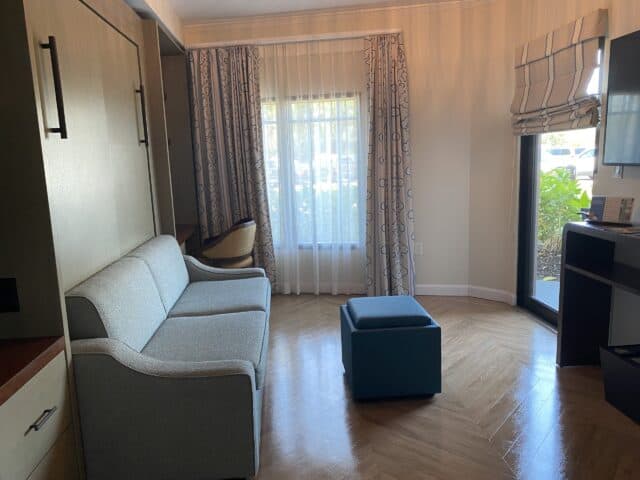 As you can see it is very cozy! And at first look it appears to be missing a bed! The only bed in the room is a queen sized murphy bed. The pillows and blanket are stored in closets so you have to make the bed up or ask housekeeping to help.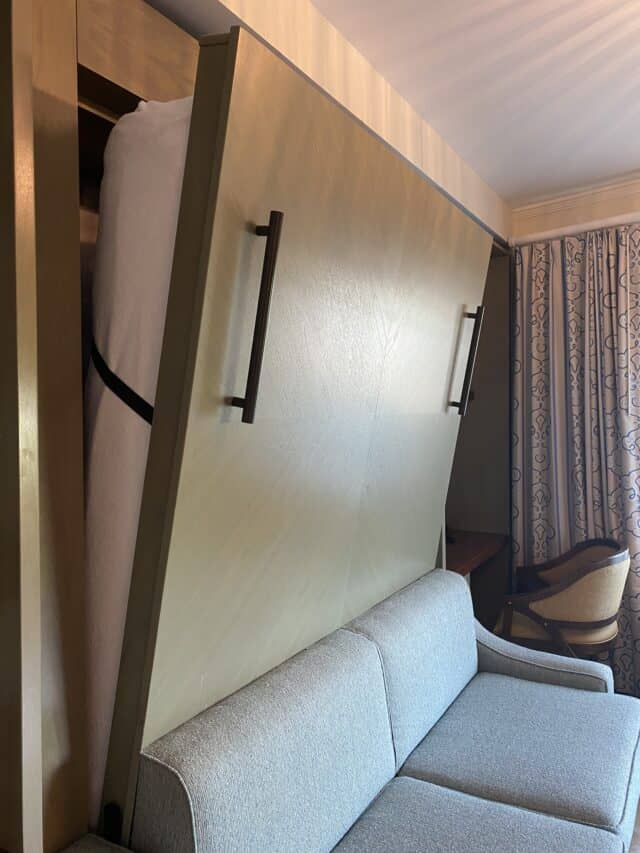 When you pull down the bed it exposes a beautiful image of Peter Pan, Wendy, Michael and John flying over London.
When the bed is open it takes up quite a bit of space in the room, and my husband banged his shin into the corner of the bed a few times during our stay.
This could have been avoided by pulling the bed up when not in use but this seemed like a lot of extra work.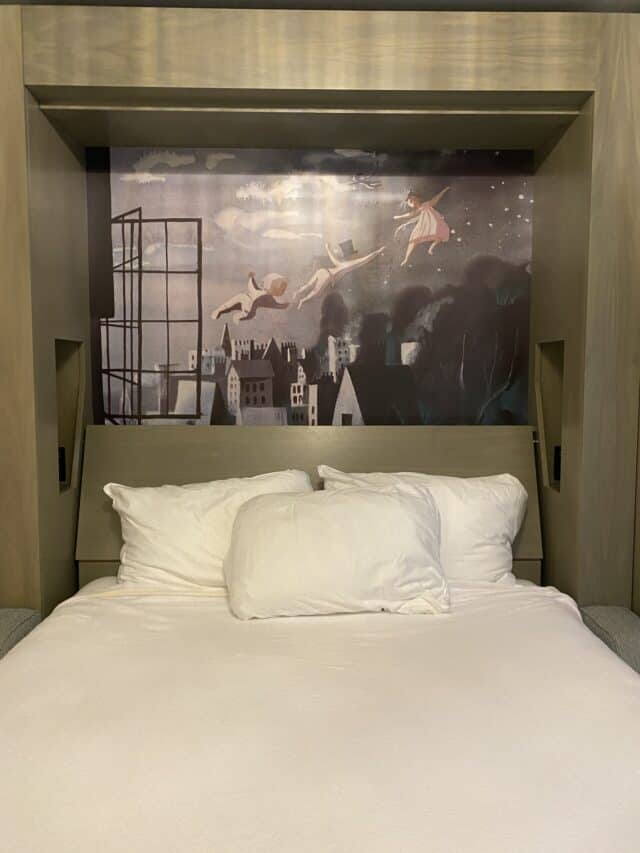 Even though there are no bedside tables, there is a spot on either side of the bed to charge your phone or keep small items which is a nice touch.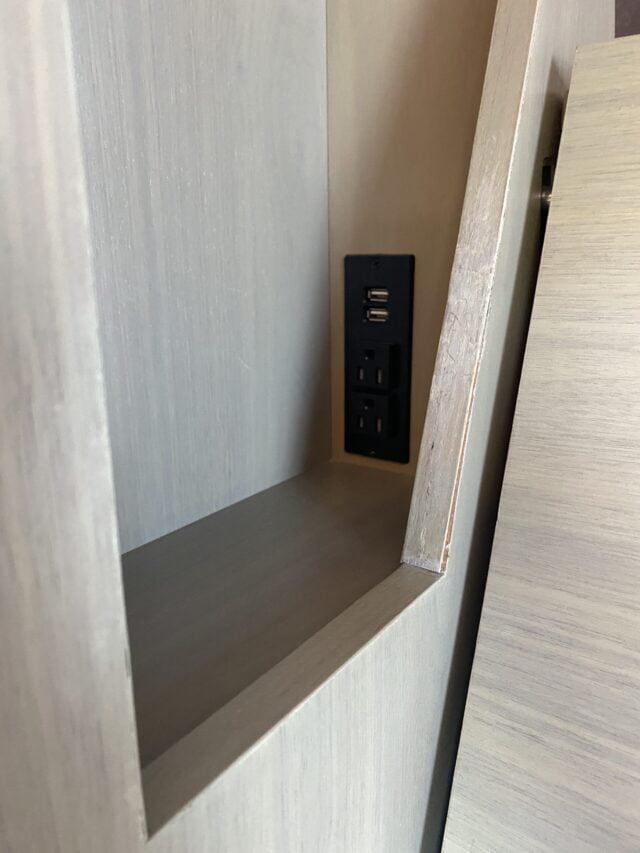 Since this is a DVC room it comes with a microwave, toaster, mini fridge and some plates and silverware.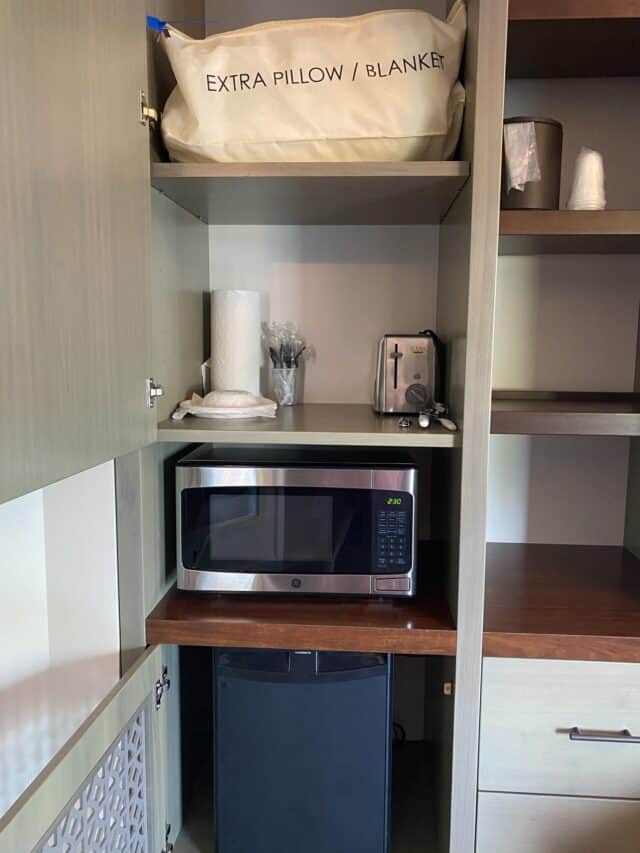 There is also a desk area with a keurig coffee maker.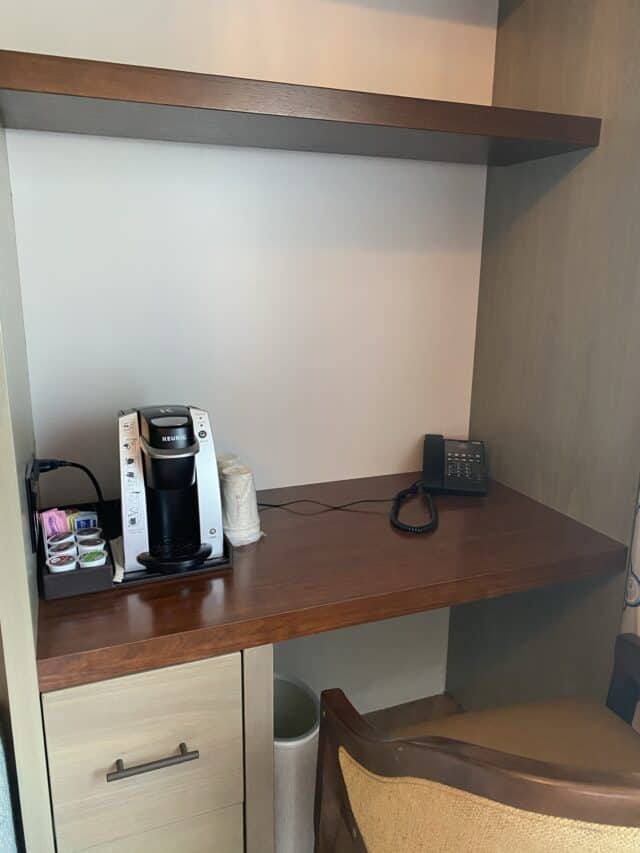 The highlight of the Tower Studio is the bathroom! It is beautiful and very spacious with an enormous shower.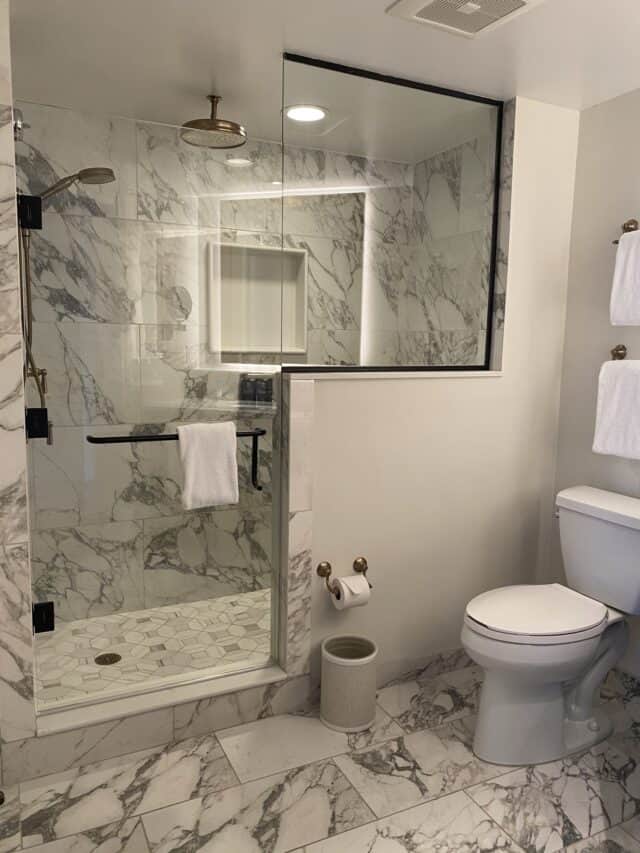 The sink area is also quite roomy with ample storage and counter space for two people.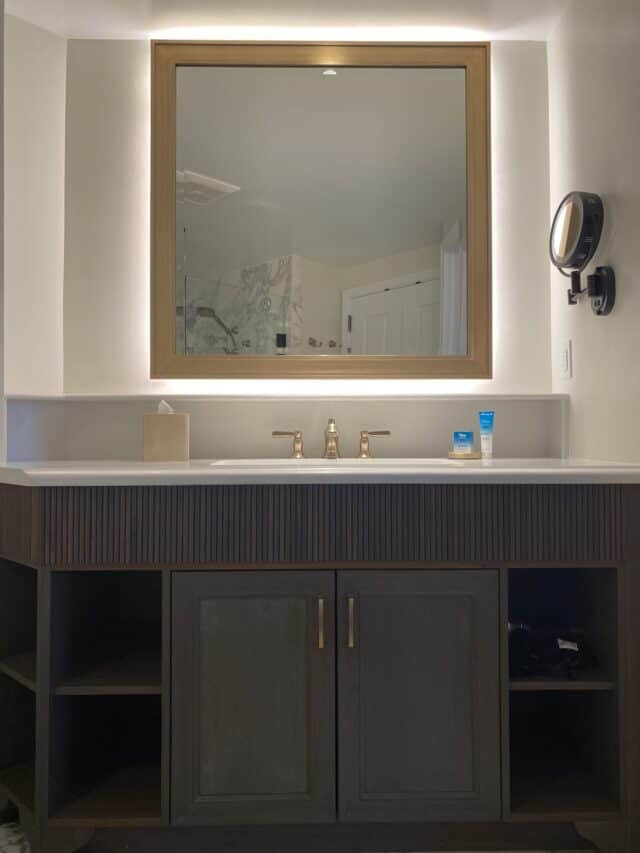 The only closet in the room is in the bathroom. It is also quite spacious, with shelves and hanging space. It contains an ironing board, safe, luggage rack and laundry basket.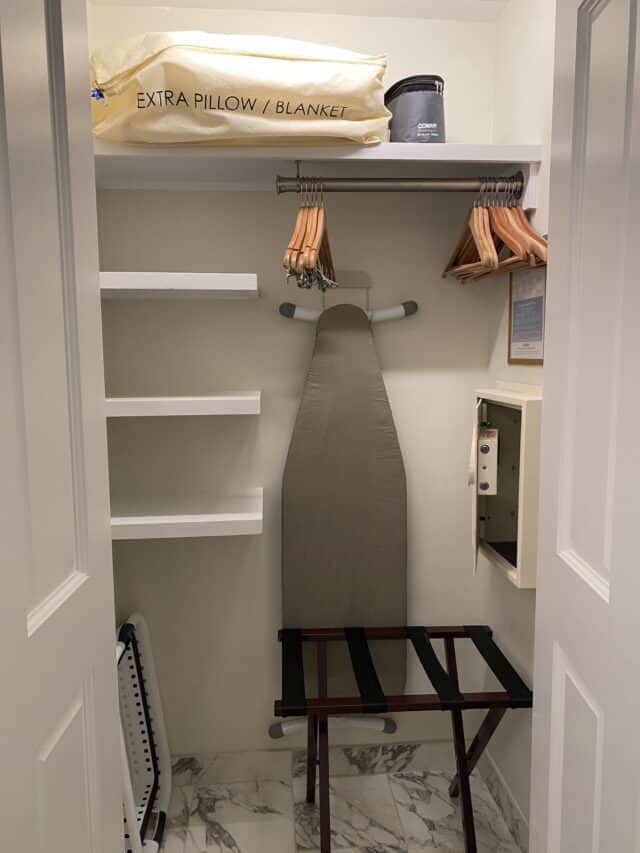 Some of the Tower Studios I've seen have balconies with amazing views of Epcot and the Skyliner. I called ahead of our stay to request a high floor and an Epcot view. Unfortunately we had neither of those…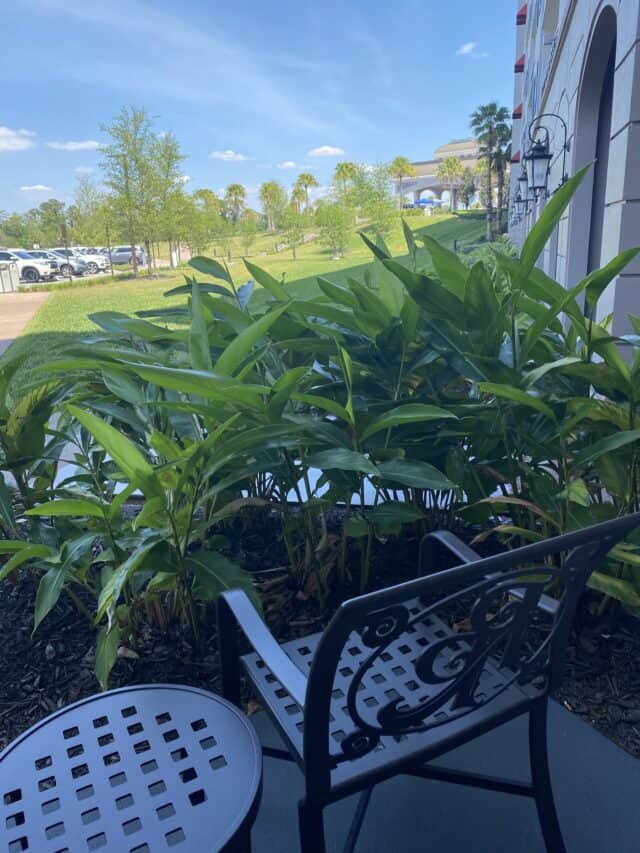 We were placed on the first floor so we didn't have a view or even a balcony. The upside of this room location is that we were just around the corner from the Skyliner and Primi Piatto quick service.
So it was very convenient to do mobile order, walk over for some delicious blueberry-lemon pancakes, stop back in the room for a few minutes and then hop on the Skyliner.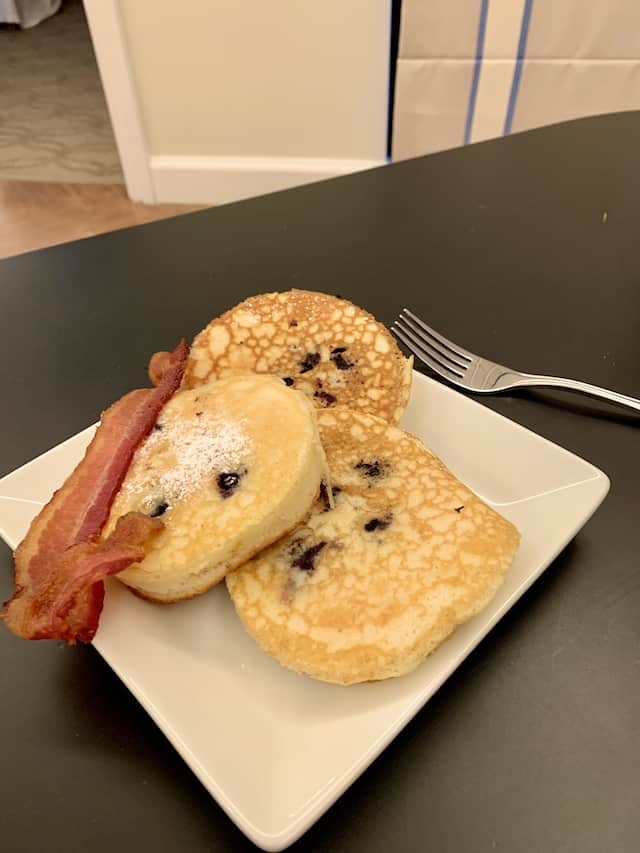 Would we stay in a Tower Studio again?
I would probably stay in a Tower Studio again if I were traveling solo or with my child. My husband would stay at the Riviera Resort again but probably only in a deluxe studio, which is significantly more spacious.
However, I am glad that we tried this room out since it's so unique! It gave me the chance to explore the Riviera Resort and all the amazing things it has to offer!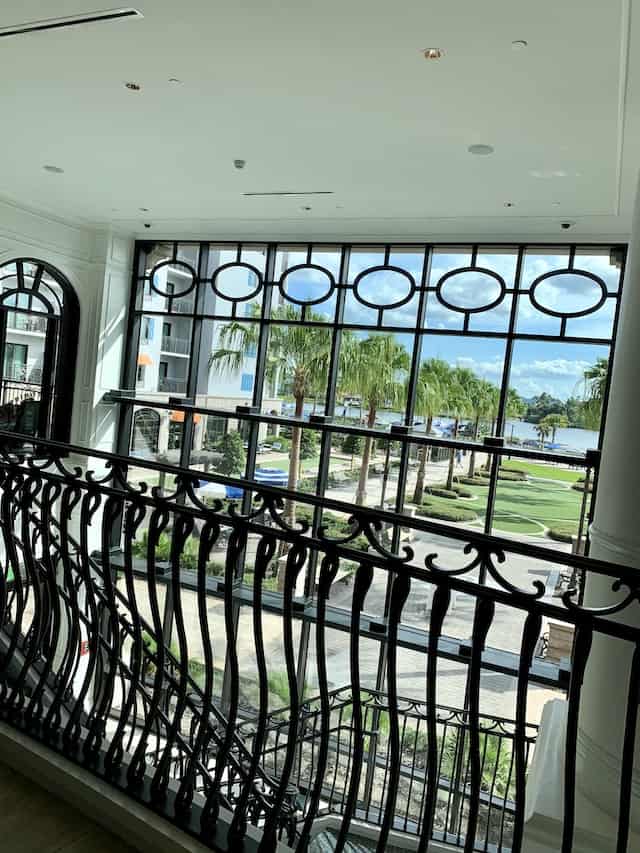 Riviera Resort Must-Dos
Food:
The Riviera has some of the most amazing food of any Disney Resort. Some highlights are the blueberry-lemon pancakes at Primo Piatto, the sour cream waffles at Topolino's Terrace, and this amazing chocolate banana bread that can be purchased at Le Petit Cafe and Primo Piatto.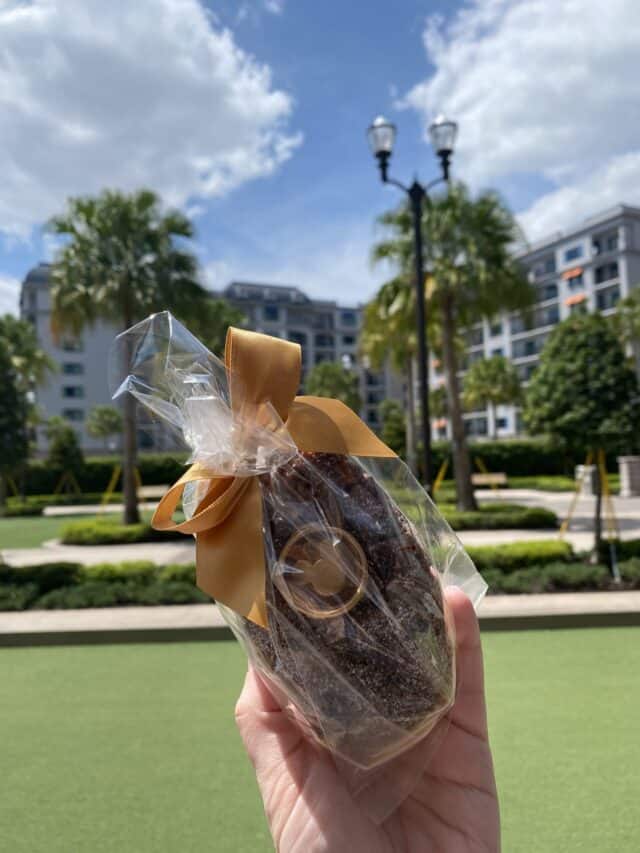 The food isn't the only reason to eat at Topolino's Terrace. It is also home to one of the best character meals on Disney property! This fun breakfast features Mickey as a painter, Minnie as a writer, Donald as a sculptor and Daisy as a ballerina.
Even with social distancing we had great character interactions! You can read a full review of the character breakfast here. It is definitely worth dining here even if you are not staying at the resort!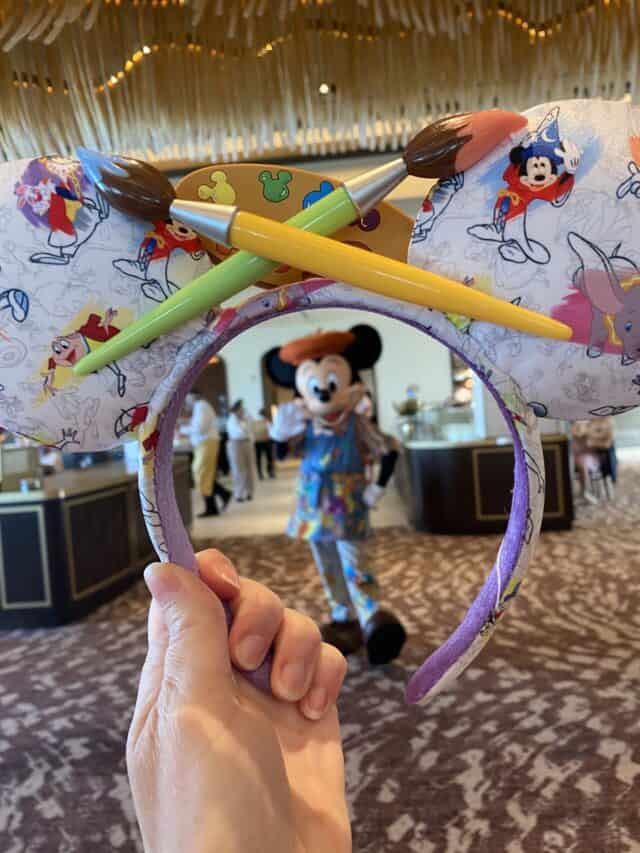 Murals
The Riviera Resort Skyliner station is home to these amazing mosaic murals depicting scenes from Tangled and Peter Pan. They are worth a special trip to the Riviera to check them out and are even more beautiful at night!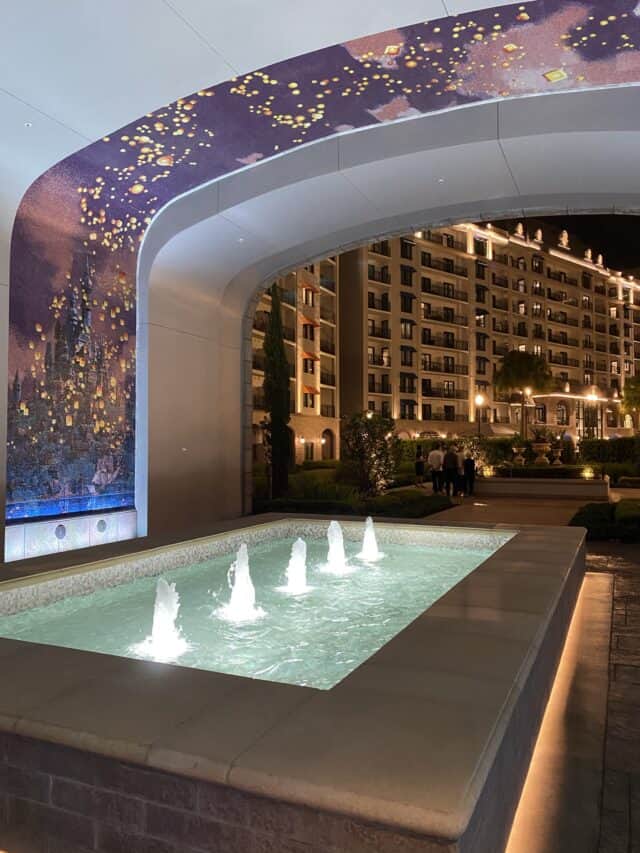 Swimming pool
The Riviera has a great swimming pool so make sure you plan for pool time into your touring plan. If you're traveling with small children they will definitely love this amazing Fantasia themed splash pad!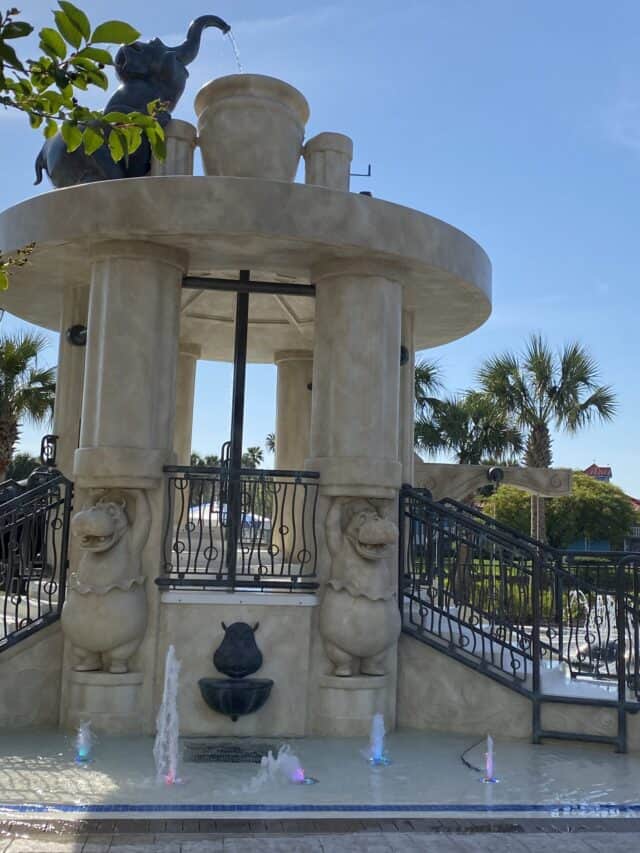 Gift shop
The Riviera may have the best resort gift shop on Disney property. There is some amazing resort specific merchandise like sun hats, a beach towel, a bathrobe, notebooks, cosmetic pouches, picture frames and more.
One of the most coveted items is this beautiful Riviera Resort themed Loungefly mini backpack. I made sure to pick one up while we were staying there to add to my extensive Disney purse collection.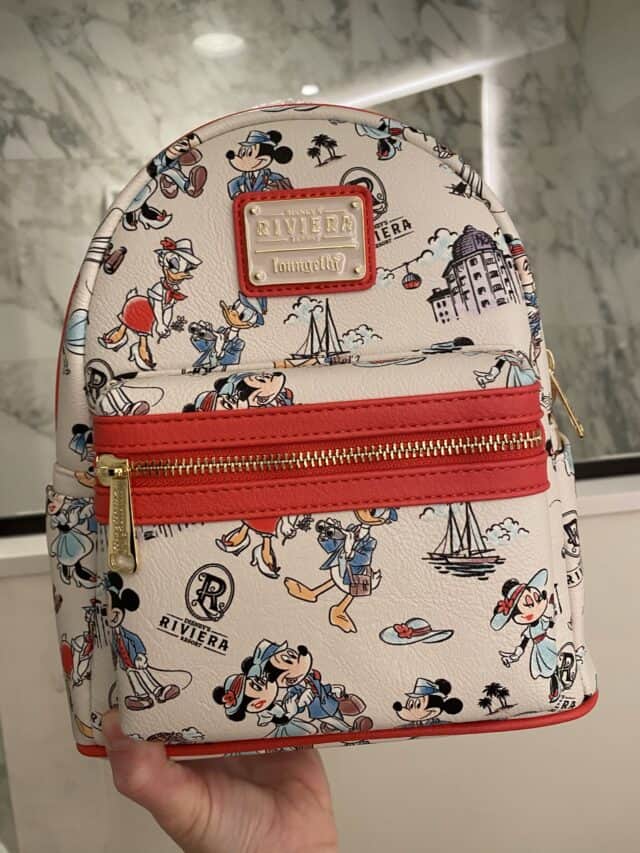 Have you stayed at the Riviera Resort? Have you or would you stay in a Tower Studio? Comment on Facebook and let me know.
Ashley Beckwith McKellar
Follow me on Instagram: @disneyparksmom