In a previous article, fellow KtP writer (Heather) discussed buying into Disney Vacation Club. But did you know it is also possible to rent DVC points from members for your vacation? This is a great way to try out different DVC resorts if you are considering becoming a member.
Or, it's a great opportunity to just experience a different side of the Disney resorts!
Perks of Renting Points
Depending on when you travel, renting DVC points can be a great way to save money! You can view the 2021 DVC point chart here. This will give you an idea of what you will pay.
The most affordable times to go in 2021 on DVC points are January, September, and December (up until Christmas Eve). In December 2017 I stayed in a savannah view DVC studio at Animal Kingdom Lodge Kidani Village for $220 a night. This is about half of the rack rate! When you rent DVC points you also get free resort parking which is a big perk.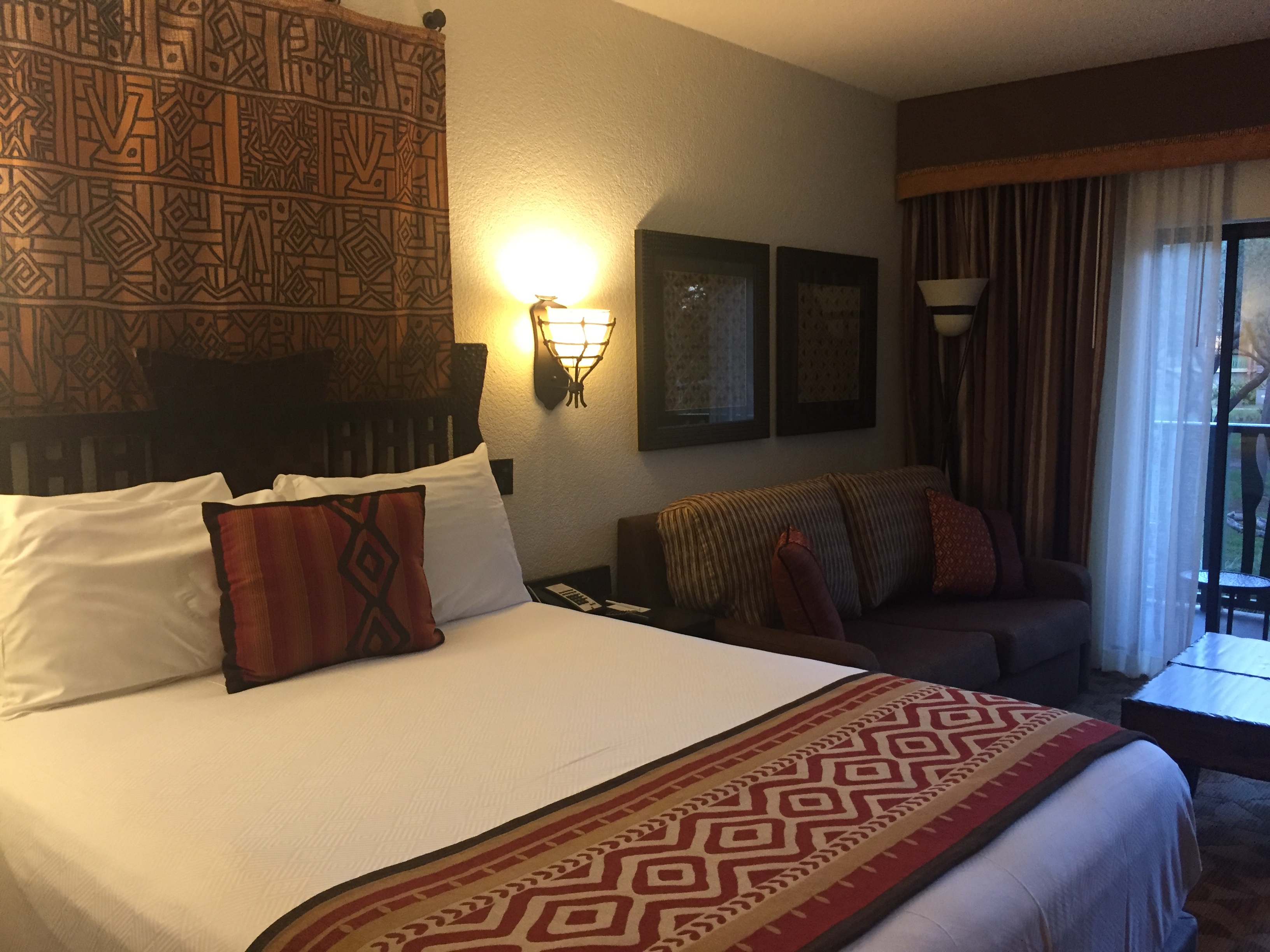 Another plus of renting DVC rooms is that you are able to use the DVC swimming pools in addition to the regular resort pools. It's nice to have options and the DVC pools are usually quieter.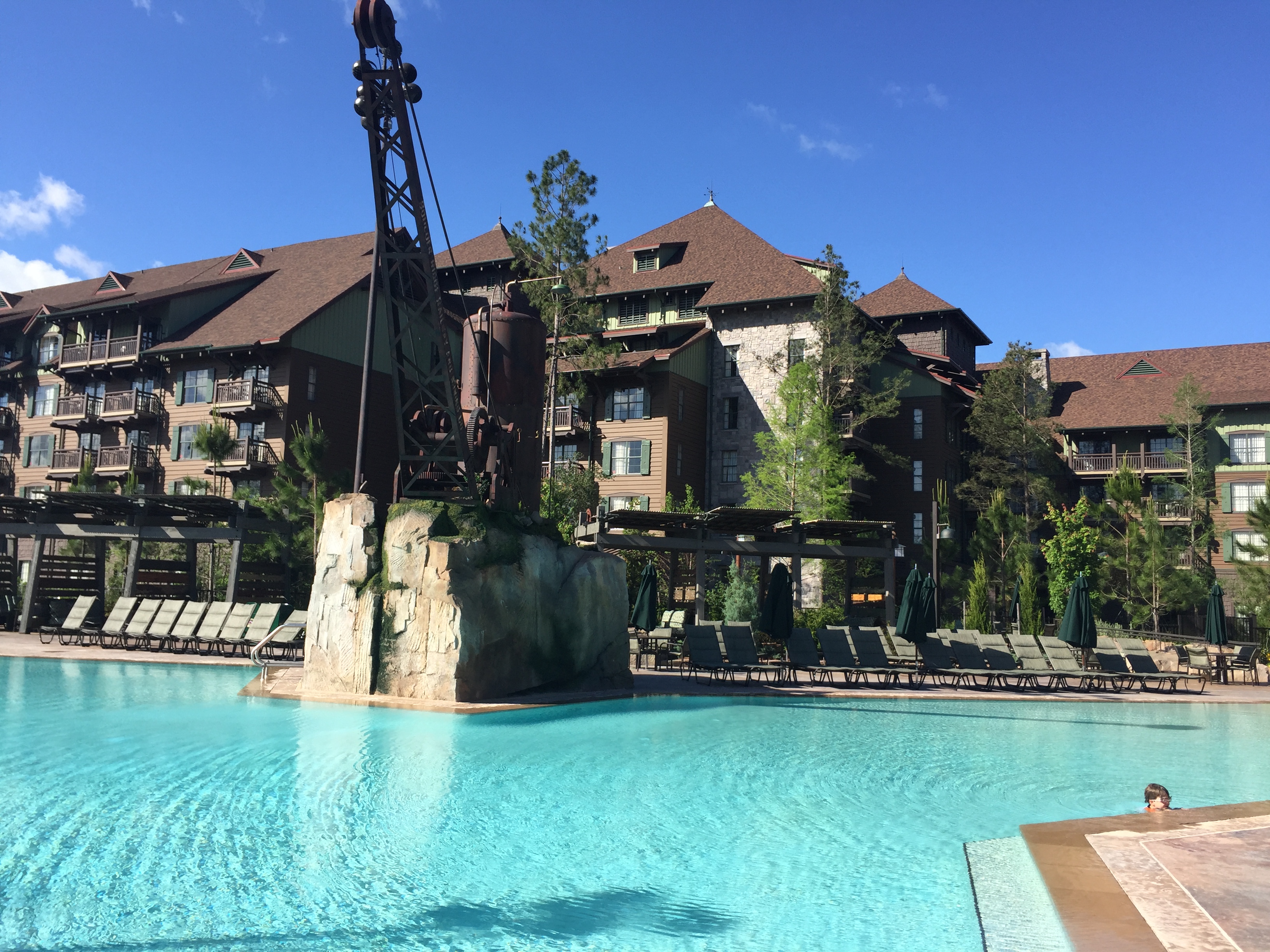 DVC rooms also offer more flexible sizes and layouts. They are available in studios, 1 bedroom villas, 2 bedroom villas, and grand villas. The villas are great if you are traveling with a big group or need amenities like washers and dryers or kitchens!
DVC studios are probably the most popular options. Instead of the 2 queen beds found in most deluxe regular rooms, they usually have 1 queen bed, a pull-out sofa and a pull-down bed perfect for a young child.
This makes for a versatile layout suitable for a couple traveling alone or a family with 2-3 children. Keep in mind the only studios that can sleep 5 are located at the Beach Club, Boulder Ridge at Wilderness Lodge, Boardwalk, Polynesian, Grand Floridian, and Riviera.
If you are traveling with a baby who needs a portable crib the studios are nice because if you don't need the pull-out sofa you have plenty of room for a crib without being too cramped.
All DVC studios have a kitchenette with a mini-fridge, sink, microwave, and plates/cutlery available. One of my favorite DVC studios is Polynesian, which offers a split bathroom design. One side has a sink and a shower and the other side has a toilet, sink and shower/tub combo.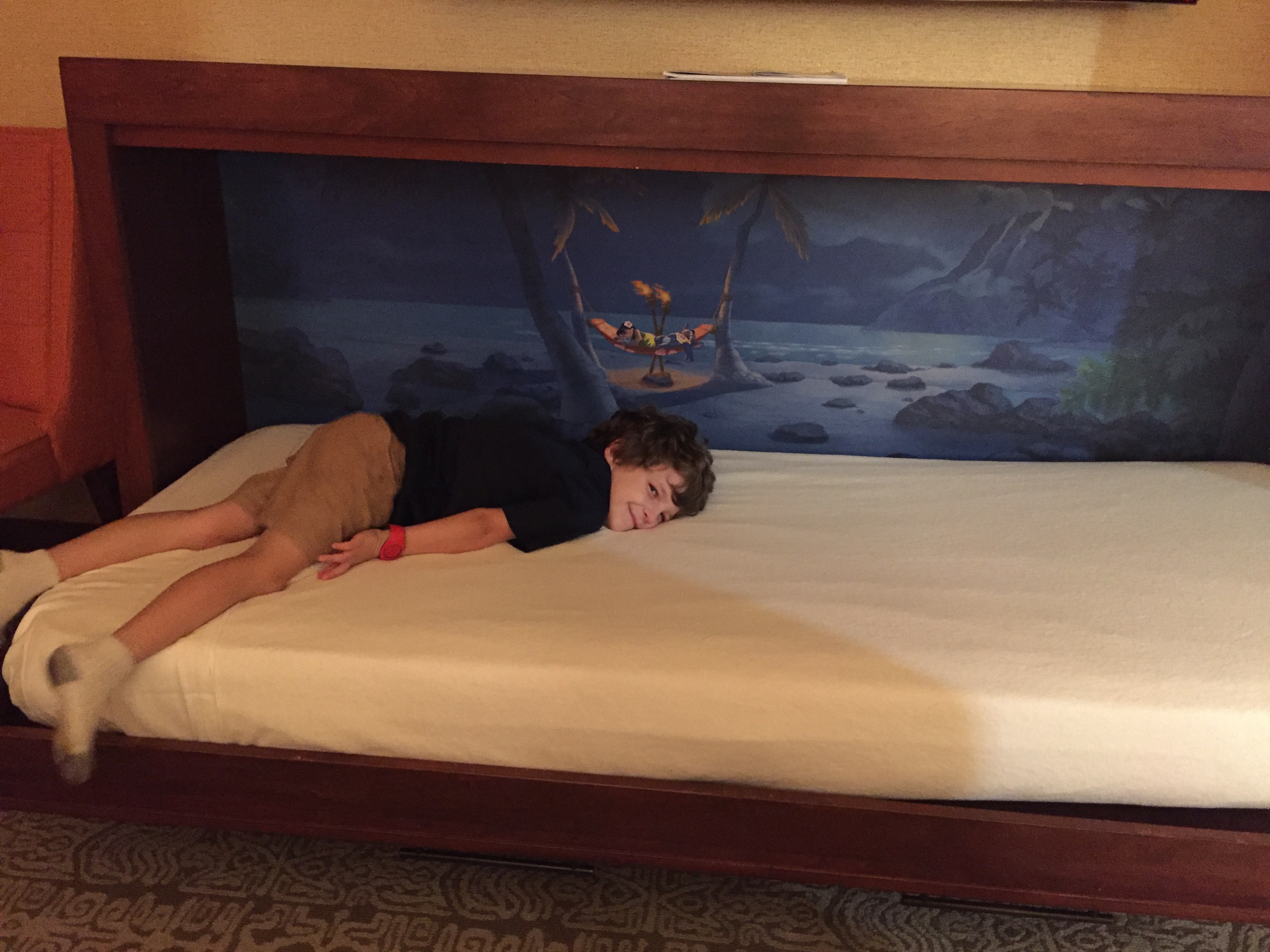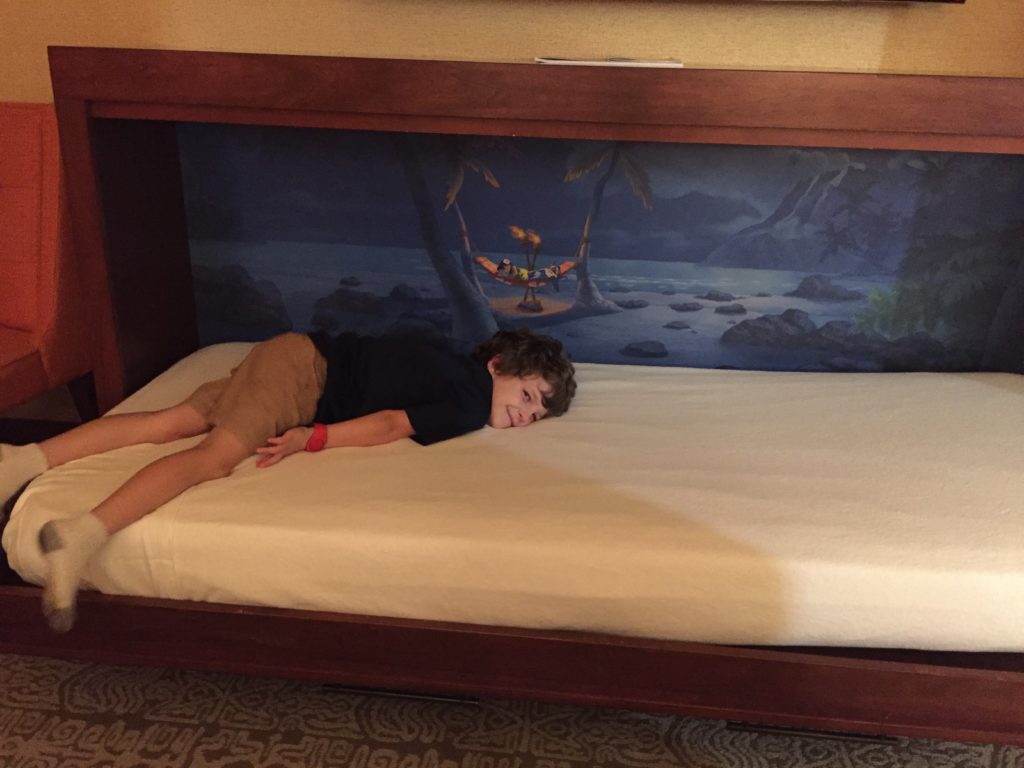 What's the Catch?
One downside of renting DVC points is that you really need to plan 7-11 months ahead. Bookings open up for DVC members at their home resort at 11 months. At 7 months out, members can book at all resorts (as opposed to just their home resort) so availability will drop dramatically after that.
While some DVC rental companies offer a cancellation policy, it isn't as good as the cancellation policy when booking a regular Disney World resort room so keep that in mind. Also, there are no daily mousekeeping services in DVC rooms. This may or may not be a deal-breaker for some families.
But don't worry – by renting DVC points you are still eligible for all on-site privileges including magic bands, Extra Magic Hours, and Disney transportation including Magical Express. You also can add the Disney Dining Plan if you would like.
How to Rent
You can rent directly from a member if you know one or get in contact with one on a message board. But a safer way to rent is to go through DVC point broker. They have always been able to secure my first choice rental and they offer a point protection plan so you don't lose all your money if your plans change. You are also welcome to buy your own travel insurance.
Have you ever rented DVC points or are you considering it for an upcoming trip? Drop any questions below or on either of our facebook groups (Kenny the Pirate and Kenny the Pirate Crew). You can also share with your friends who may be thinking about renting DVC points using the share buttons below!
Ashley Beckwith McKellar
Follow me on Instagram: @disneyparksmom
Are you planning a vacation? Reach out to our trusted travel agency sponsor Authorized Disney Vacation Planner
Mouse Class Travel
!