Three resorts sit on Disney's monorail and another is just a short boat ride away! These four resorts make up the Magic Kingdom resort area, but which one is the best to stay at? They all have their perks so let's analyze them.
Magic Kingdom Resorts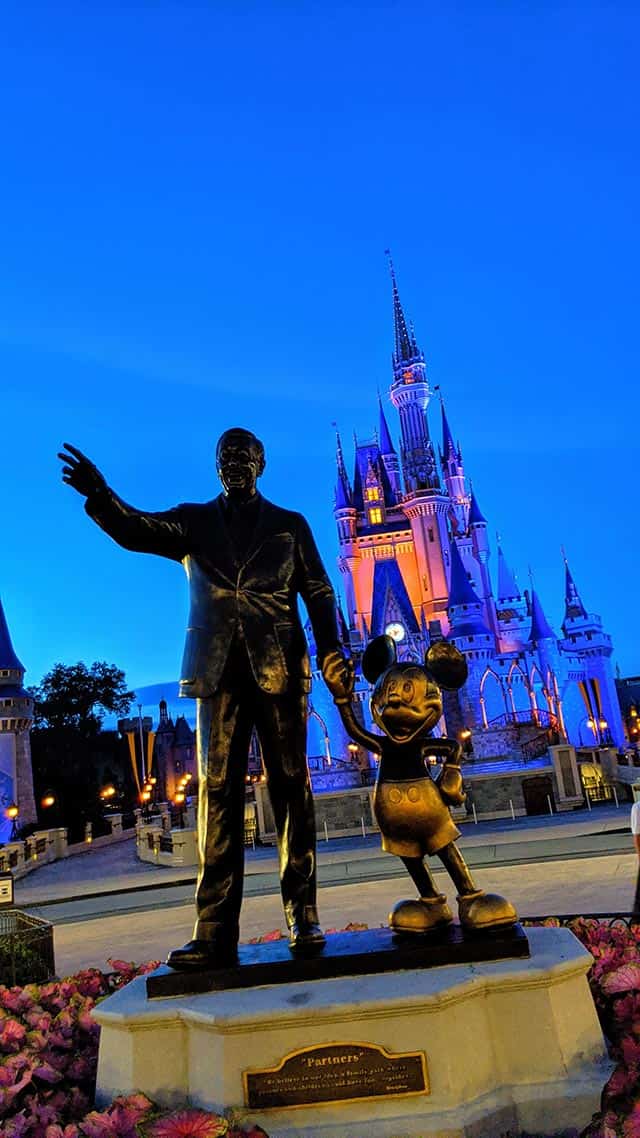 There are four resorts that are very close to the Magic Kingdom. Disney's Polynesian and Contemporary opened in 1971 along with the park. The Grand Floridian opened in 1988, and Wilderness Lodge followed several years later in 1994.
We could also argue that Shades of Green is a Magic Kingdom resort since it is a 10 minute walk to the Polynesian, but since it is not an official Disney hotel we will keep it off our list.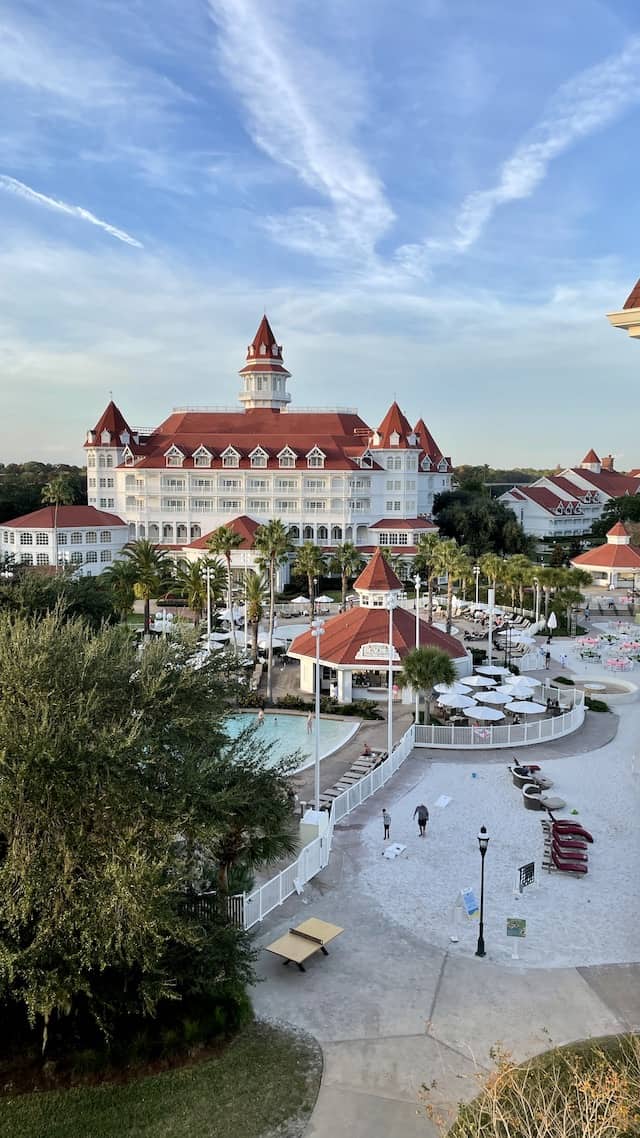 All are very different which can make it hard to narrow down where you might like to stay when you visit. We are going to divide this comparison into several categories because I think that will help you see how each resort stacks up against each other.
I have stayed at all of these resorts in 2021, so each resort is fresh in my mind! I hope this helps you as you look for accurate and helpful information.
Transportation
There are several options for transportation. Many Disney resorts rely solely on bus transportation, but not Magic Kingdom resorts!
Monorail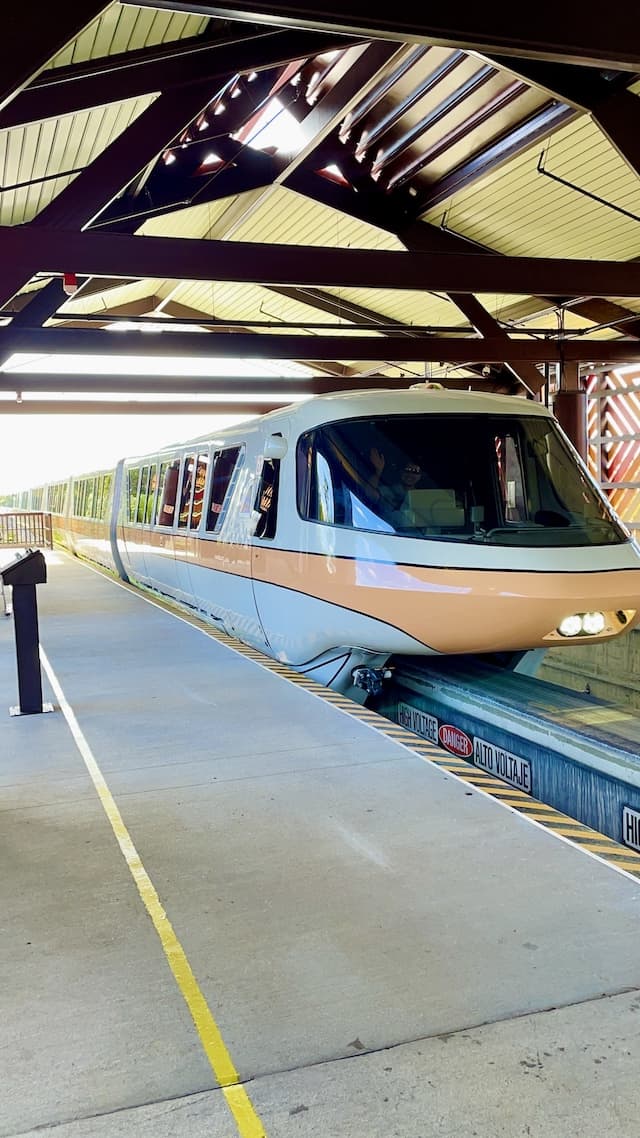 Since all but Wilderness Lodge are on the monorail, it is very easy to get to Magic Kingdom, Epcot, and the Transportation and Ticket Center (TTC). There are three monorail lines: the Epcot line, the Resort line, and the Express line which runs back and forth from Magic Kingdom to TTC.
To get to Epcot, the Resort line has to stop at TTC where you get off and transfer to the Epcot line. However, you are never more than four stops away from Magic Kingdom via the Resort line.
Pirate tip: If you are staying in the villas at the Polynesian, take the Express line from Magic Kingdom to TTC. It is a very short walk from TTC to the DVC portion of the Polynesian.
Wilderness Lodge has disadvantage here since it is not on the monorail, so if that is a must for you mark it off your list.
Walking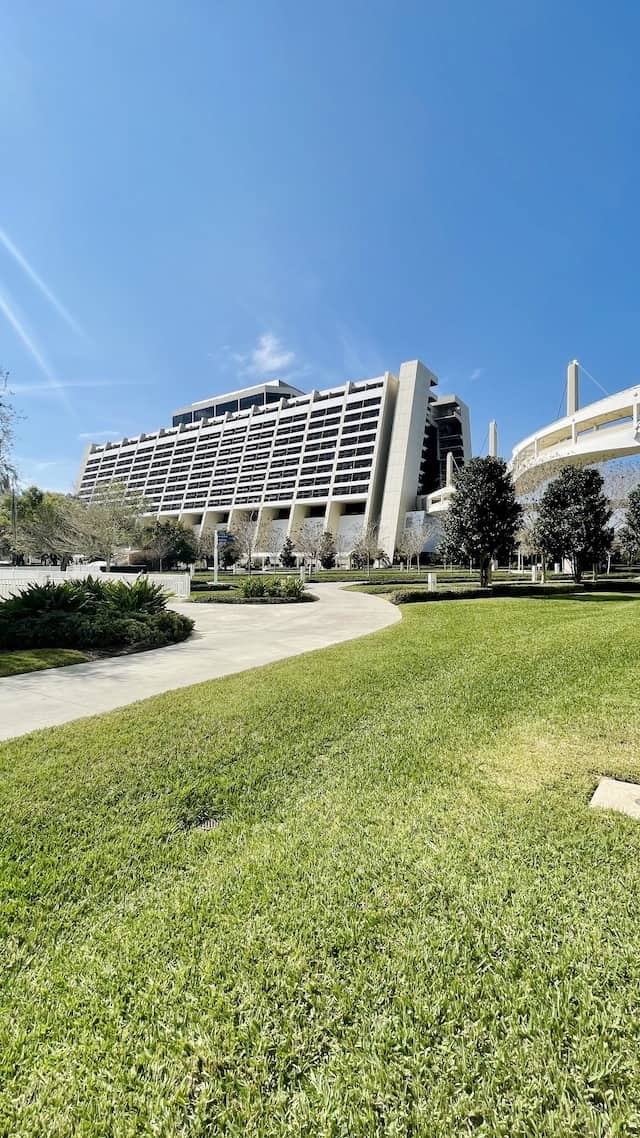 If the monorail isn't easy enough, both the Grand Floridian and Contemporary have walking paths that lead straight to Magic Kingdom! While it may seem like you can't walk another step after spending the entire day at the park, walking is by far the easiest way to get around at Disney. You do not have to wait for monorails or boats or deal with the mass exodus of crowds leaving at night.
You could technically walk to Magic Kingdom from the Polynesian, but that would require you to walk through Grand Floridian. It's probably close to a 20-30 minute walk depending on your pace. I'd rather save my steps for running to Space Mountain!
Boats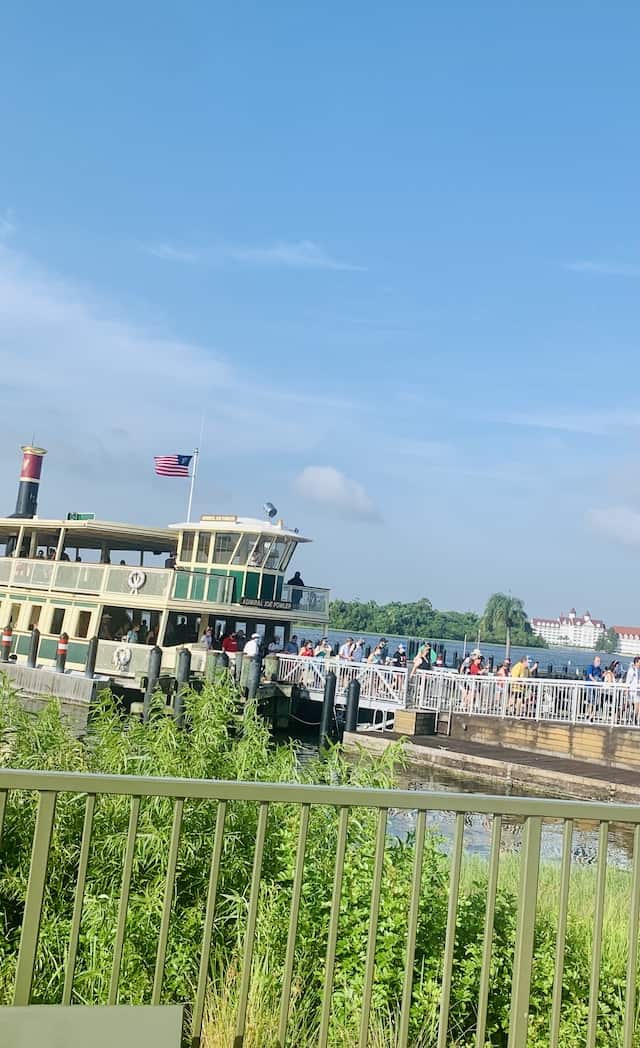 Speaking of boats, there are small boats that run from Magic Kingdom to all the Magic Kingdom area resorts. There are also the giant ferry boats that go back and forth from the park to TTC. For a full guide to Disney boat transportation, see Susan's post HERE.
Hollywood Studios and Animal Kingdom solely rely on bus transportation from the Magic Kingdom resorts.
My favorites: Grand Floridian and Contemporary. Those walking paths are amazing. If you are staying at Contemporary, Magic Kingdom will be your last stop on the Monorail but that also means you will be first off leaving the park. Grand Floridian is the exact opposite.
Food Options
I would argue that deluxe resorts have better food than value and moderate resorts. You probably agree with me. And if you don't, allow me to showcase all the food options you can enjoy at these four Magic Kingdom resorts.
Quick-Service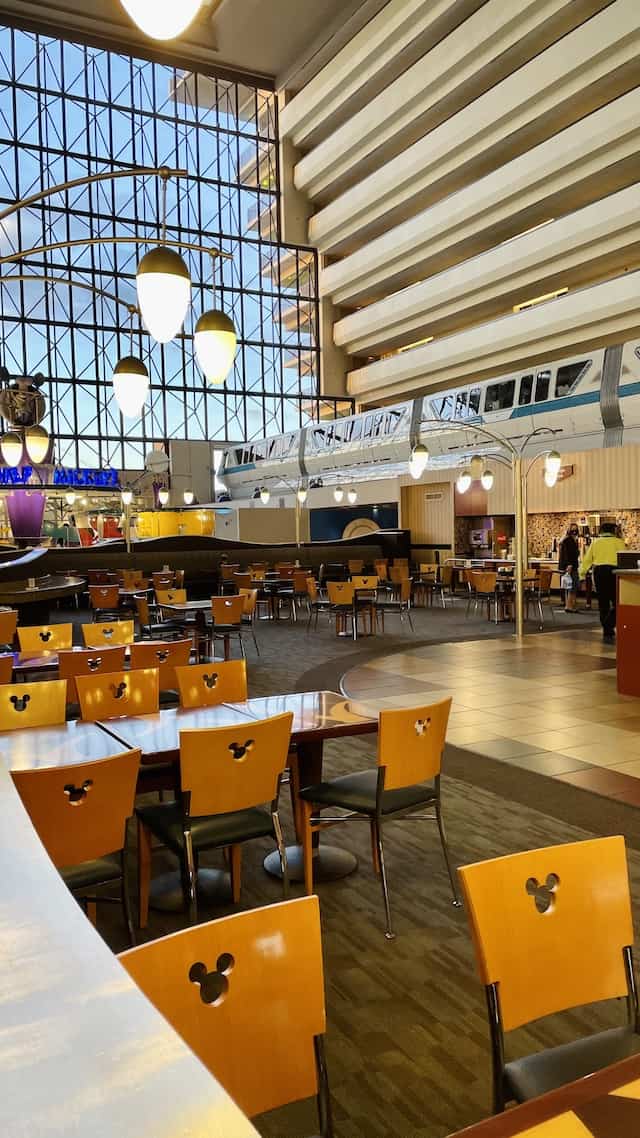 The Contemporary Resort has the Contempo Cafe for its quick-service dining. It serves your standard pizza and burgers, but I actually don't mind eating here. I love watching the monorail zoom past!
Roaring Fork at Wilderness Lodge is your only official option for quick-service. The food here is good, but I prefer Geyser Point (featured down below).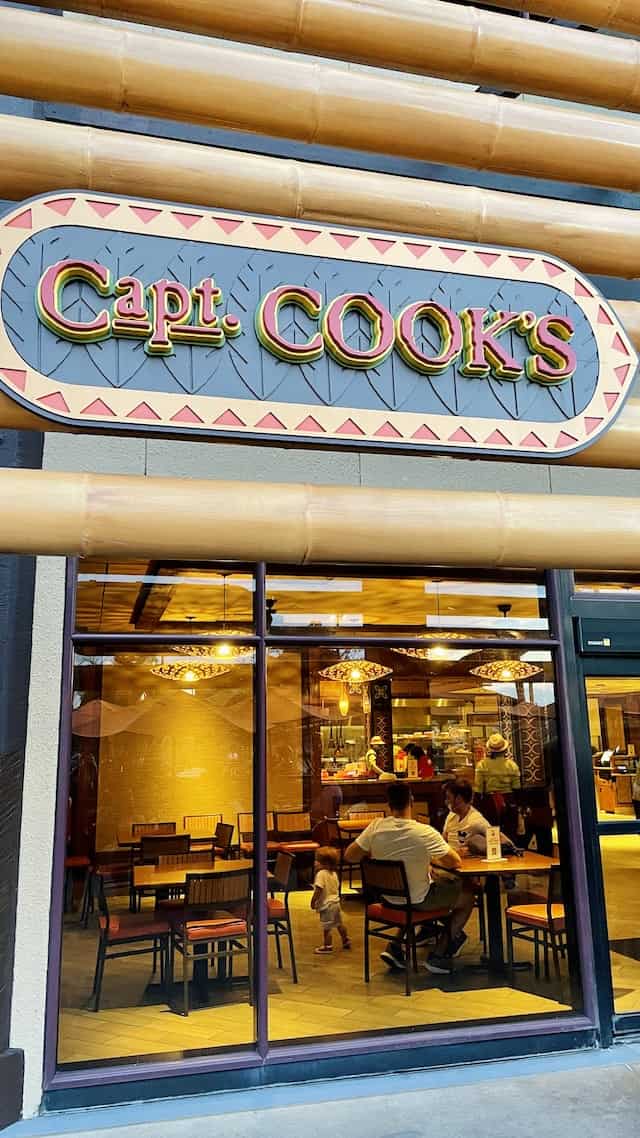 Over at the Polynesian, enjoy a quick meal at Capt Cook's where they serve up some Asian Pacific flair along with America favorites. This was my least favorite meal of all Magic Kingdom quick-service eateries. The wings are okay, but the meatballs and rice are almost inedible.
For quick-service, Grand Floridian offers Gasparilla Island Grill. Kids' meals are your typical burgers and chicken nuggets, but the adult entrees feature a lot of deli meat and more diverse options.
Table-Service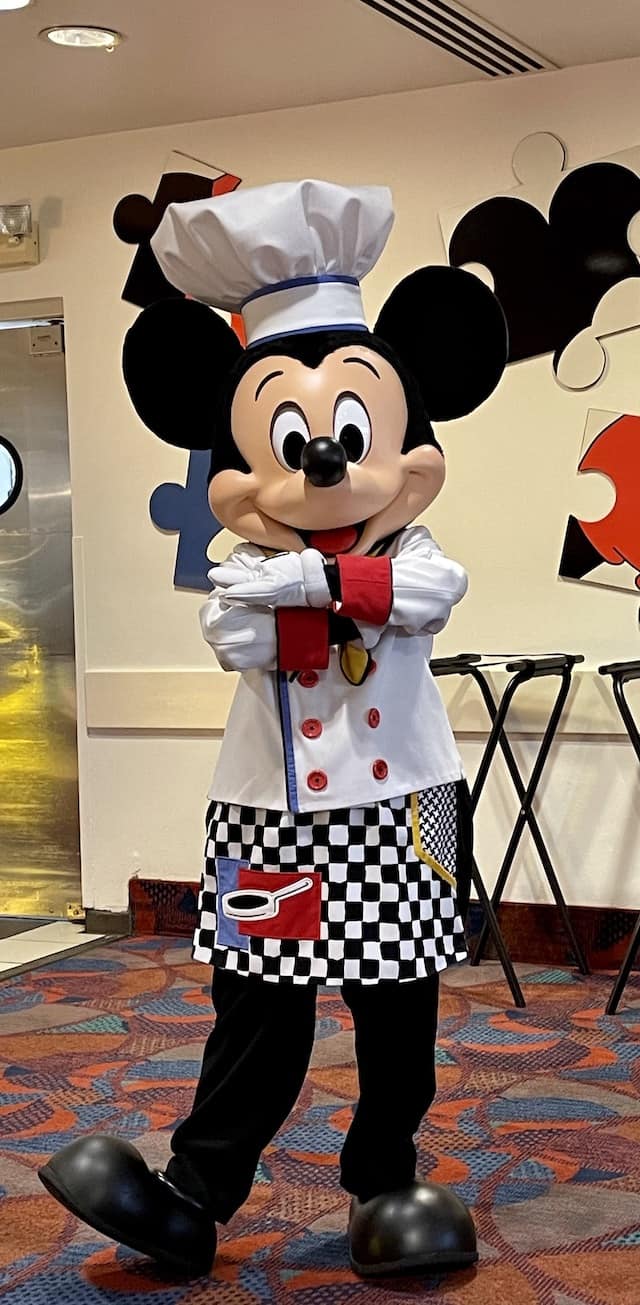 Steakhouse 71, California Grill, and Chef Mickey's are your options for sit-down meals at the Contemporary. I would argue that Steakhouse 71 has the best burger on property, and Chef Mickey's has a really fun character dining experience. However, many believe the food at Chef Mickey's is not as good as it once was.
Story Book Dining and Whispering Canyon Cafe are the two table-service meals at Wilderness Lodge. Story Book features one of the few character meals on property! I felt like Whispering Canyon Cafe was a very lackluster experience. The little antics are the highlight for sure.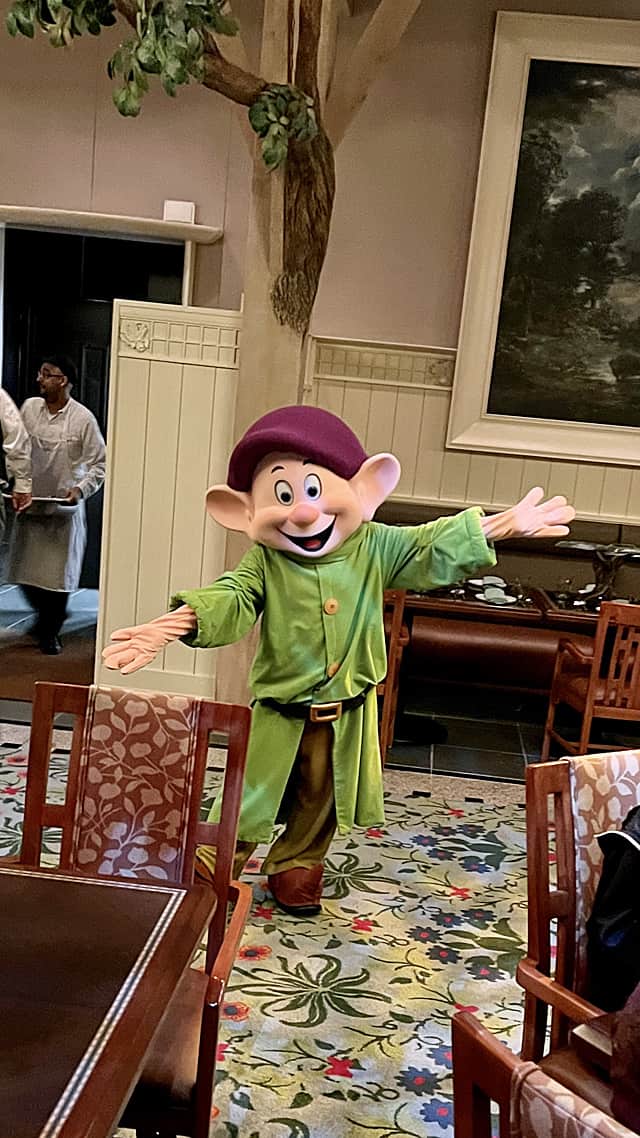 The Polynesian has 'Ohana, which is arguably one of the most popular meals at Disney. It has lost a bit of its edge due to the fact that there is no character dining right now. Hopefully soon! Also at this resort is Kona Cafe with its famous Tonga Toast!
Of all the Magic Kingdom resorts, Grand Floridian offers the most table-service meal by far. These tend to be higher-end experiences and more expensive than other Magic Kingdom resort restaurants.
Grand Floridian Cafe
1900 Park Faire (unavailable)
Victoria and Albert's (unavailable)
Snacks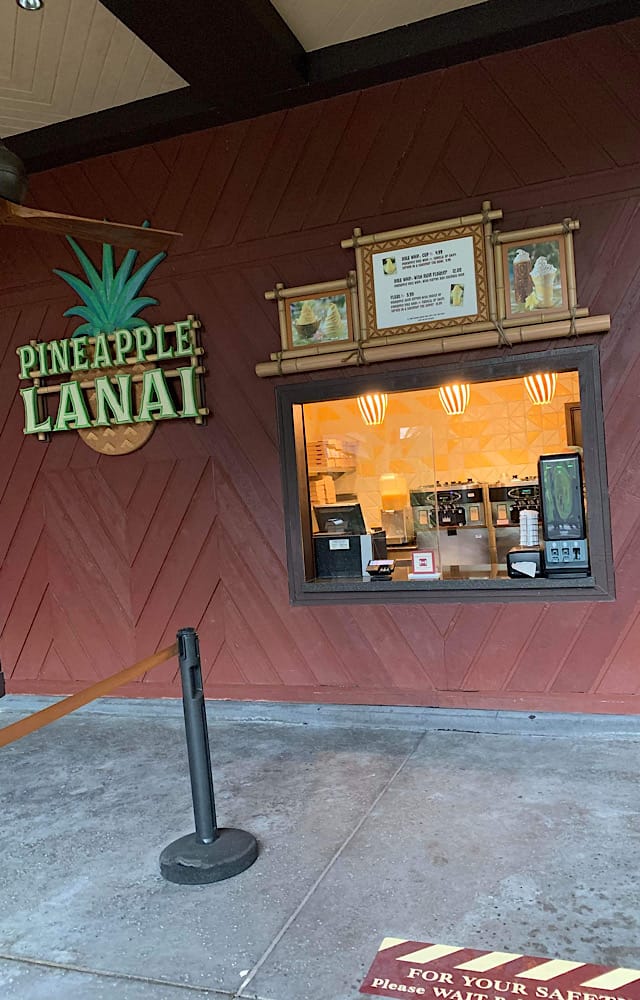 Grab a coffee or bakery item from the Contemporary Grounds.
The Polynesian is home to Pineapple Lanai and the famous DOLE whip! There is also a small area next to Kona Cafe that serves breakfast and evening delights.
Each resort has a gift shop area where you can find packaged snacks and food.
Bars and Lounges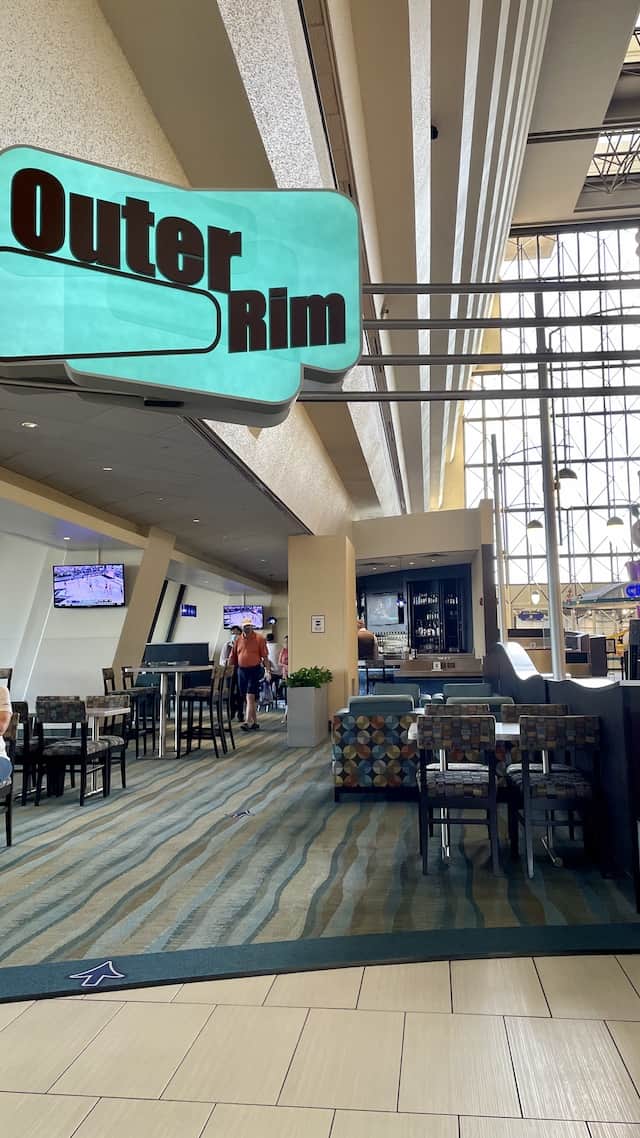 Steakhouse 71 and California Grill both have lounge areas if you cannot get an advanced reservation, and California Grill also has a dessert party. That earns the Contemporary an extra point!
Contemporary also has two pool bars and an inside lounge.
At Wilderness Lodge, you can find the Geyser Point Bar and Grill as well as Territory Lounge. Geyser Point actually has several entrees to choose from so you could consider this a quick-service spot. I prefer it over Roaring Fork.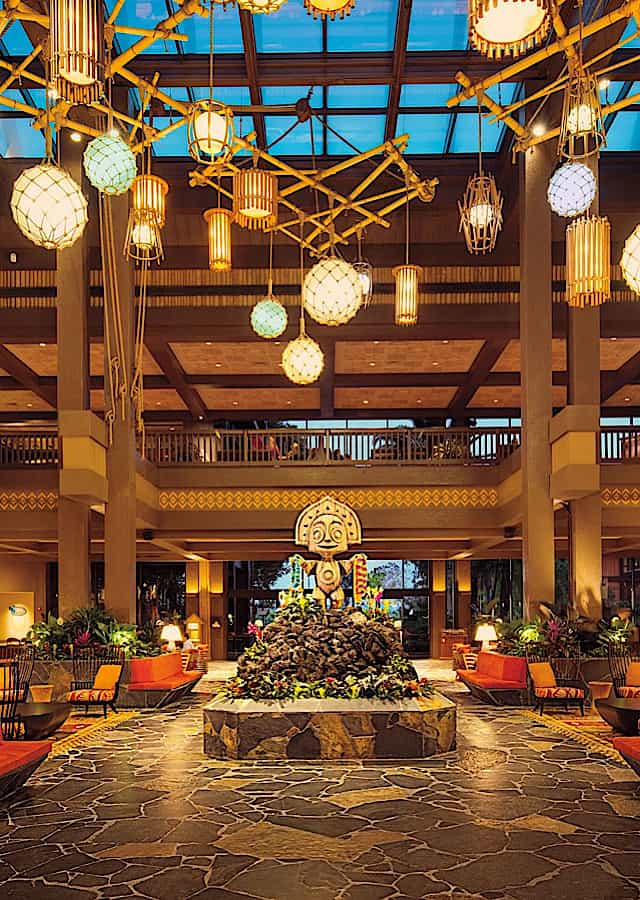 If you are looking for a bit of a nightlife at your resort, look no further than the Polynesian. Tambu Lounge and Trader Sam's both offer a bit of a more exciting nighttime scene although it pales in comparison to the BoardWalk. There are also two poolside bars here.
Finally, the Spirit of Aloha does not appear to be returning anytime soon/ever again, but this show offered a very unique experience at the Polynesian.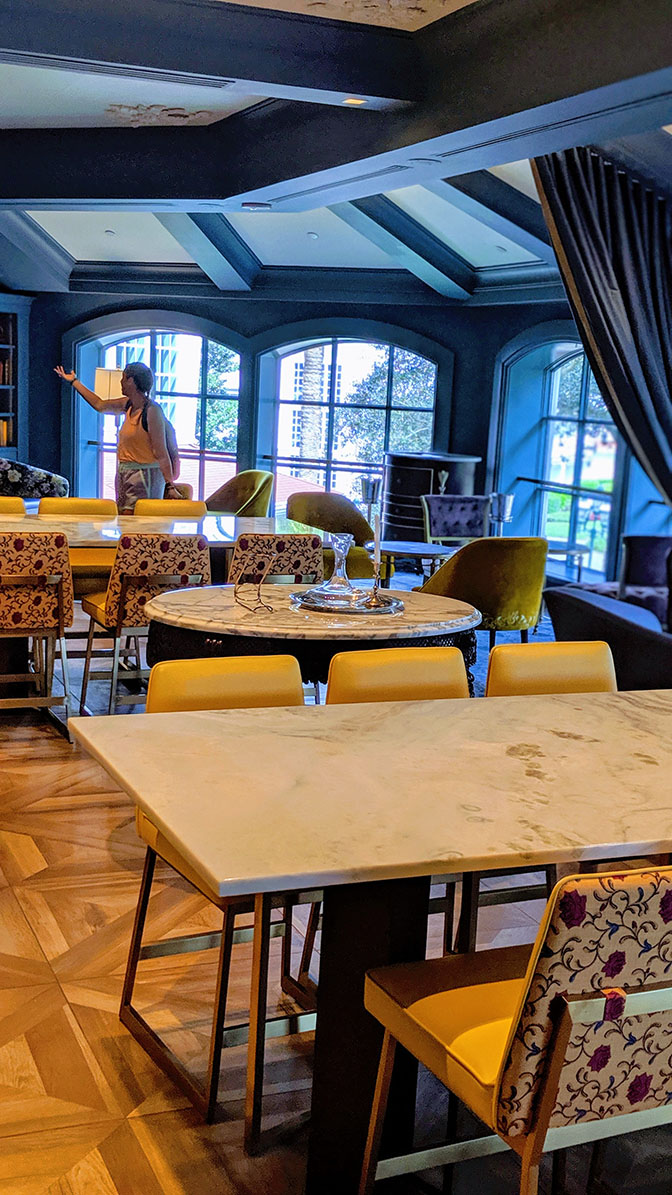 Enchanted Rose Lounge is a full service bar at the Grand Floridian. It is a very upscale and unique experience since it was rethemed to Beauty and the Beast. There are also two pool bars. The Garden View Tea Room offers a unique experience, but it is still closed.
My favorite resort for overall dining experiences: Contemporary. Steakhouse 71 might be my favorite meal right now, and Contempo Cafe has my favorite quick-service food.
Theming
Each resort has vastly different theming, so this is simply a matter of preference. For example, I am not a fan of the dark wood tones at the Polynesian, but many others are. The Grand Floridian is stuffy according to some Guests while others love it. I'll give a brief summary of each resort below.
Interestingly enough, Walt wanted some matching hotels to go with the lands of Magic Kingdom. I think that's kind of neat!
Contemporary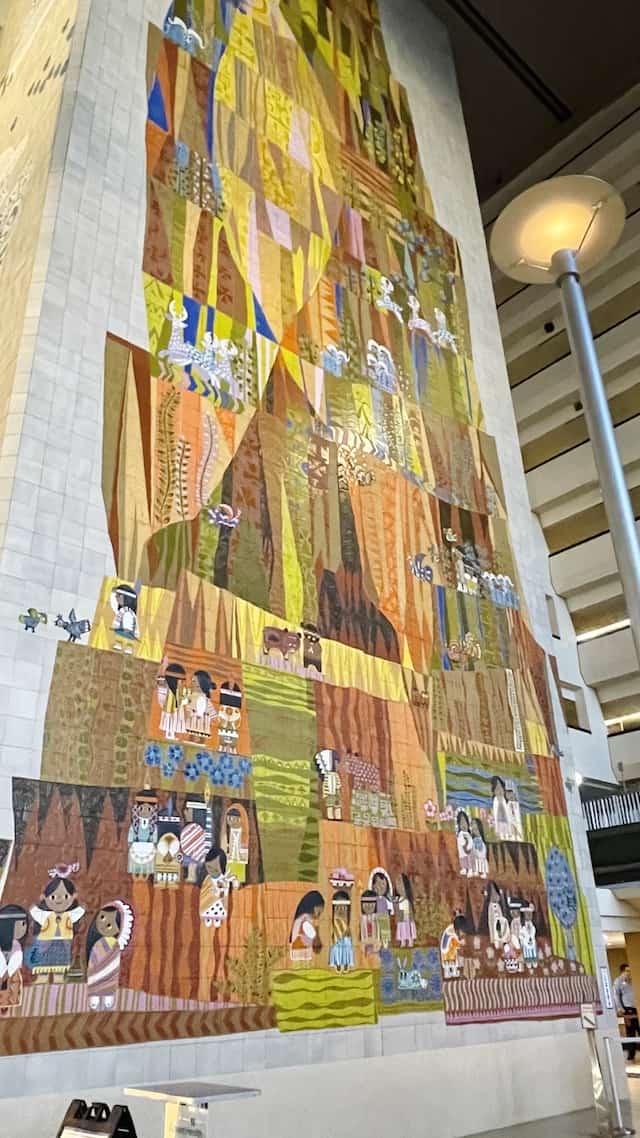 Built in 1971, the Contemporary was very contemporary for the year. The A-frame architecture with the monorail running through the middle of it was ahead of its time. Now, it looks a little dated but I don't think it should be changed. It's too nostalgic now.
It doesn't really have a "theme" like the other Magic Kingdom resorts. It feels the most like a regular hotel and not like a Disney Resort. It reflects Tomorrowland and is actually very close to Space Mountain just inside the park.
The inside of the rooms, however, are among the most heavily themed rooms on property. Other than the Royal Guest rooms at Port Orleans Riverside and Moana rooms at the Polynesian, Contemporary features some heavy Disney IP theming. Take a look at the Incredible rooms HERE.
Wilderness Lodge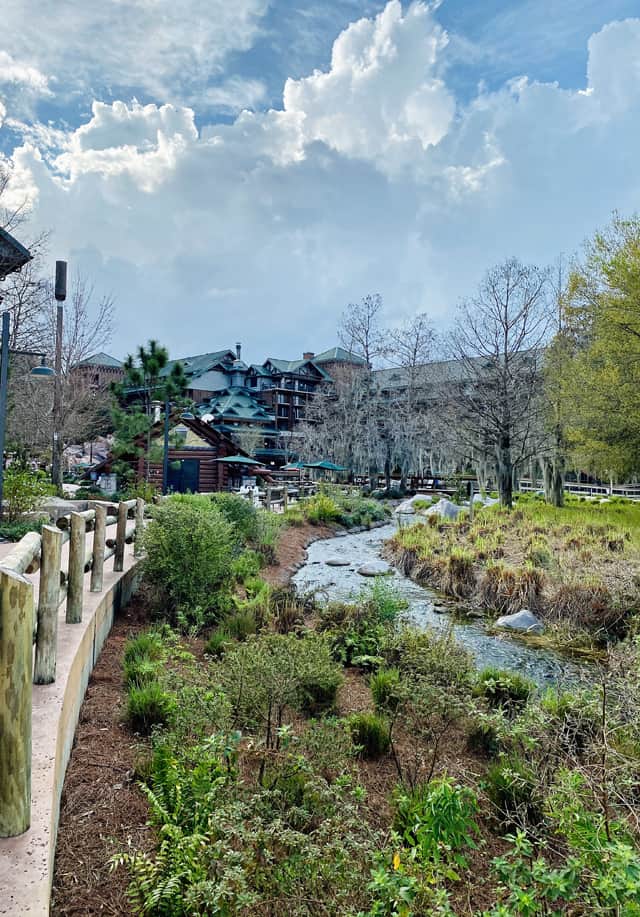 The rustic magesty of the Pacific Northwest is obvious at Wilderness Lodge. It is inspired by turn-of-the-century park lodges. I love the natural elements of this resort! The giant boulders, totem poles, and massive fireplace in the main lobby make Wilderness Lodge so cozy.
The best time to stay here is Christmas! The resort goes all out with the decorations and makes you want to stay inside and enjoy the fire all day. The Magic Kingdom land that resembles Wilderness Lodge would be Frontierland.
The rooms in Copper Creek have been remodeled in the last few years, and while they still have touches of the overall theming, they also could pass for standard hotel rooms. Boulder Ridge is due for a refresh soon.
Polynesian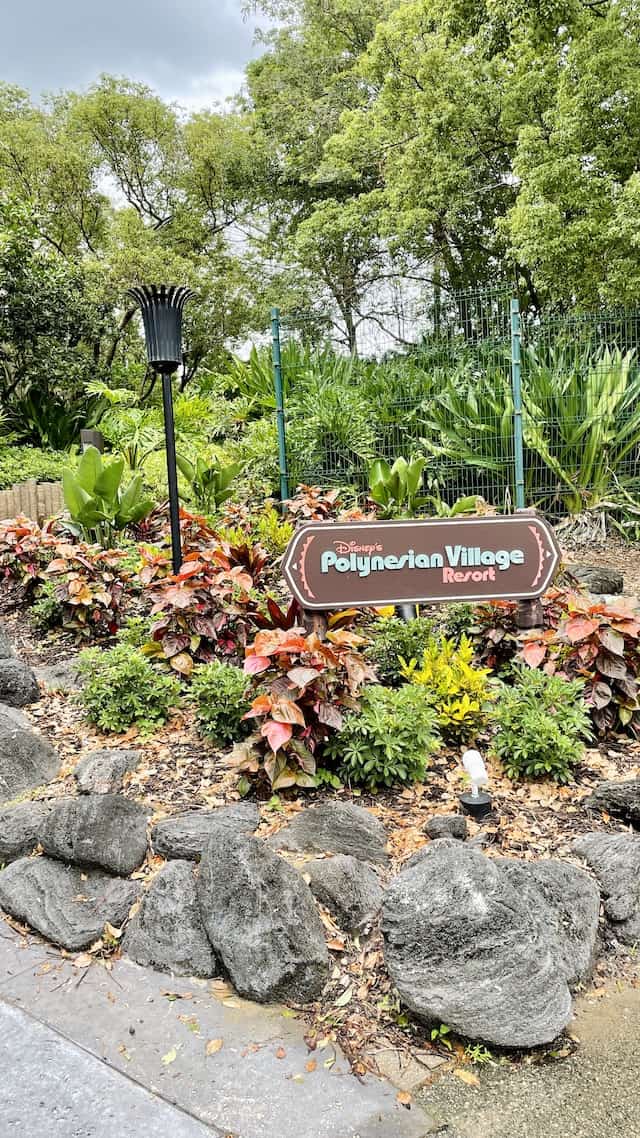 Themed after Adventureland, escape to a South Pacific oasis at the Polynesian. This resort is so relaxing and tropical with its sandy beaches and lush green landscaping.
The resort just underwent a massive refurbishment: a new Ceremonial House and monorail station, Moana-themed rooms, and a decent makeover of the DVC rooms. If you want to feel like you're on a tropical vacation in the middle of Florida, Polynesian is it.
I think the new upgrades around the resort and in the rooms brings the Polynesian higher up on my list. I really need to stay here again and see if my views have changed!
Grand Floridian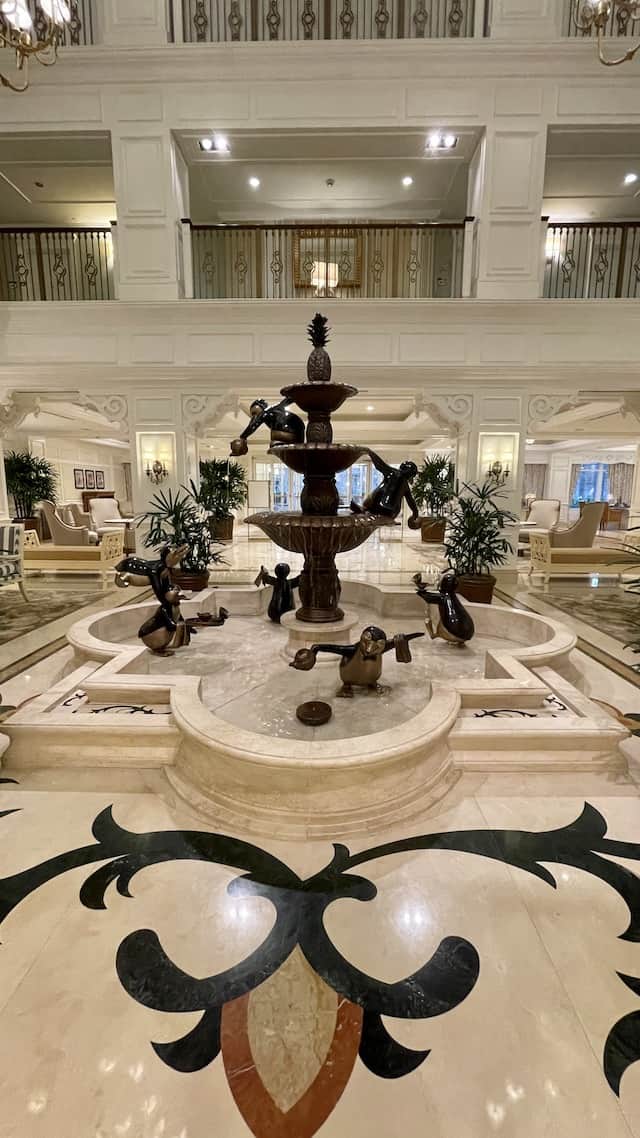 Themed to bring you back to Victorian elegance, the Grand Floridian is the most upscale resort in the area. It is reminiscent of Palm Beach's golden era during the late 1800's and early 1900's. The elegant white buildings and red roofs are easily seen from around the monorail. Grand Floridian is a reflection of Main Street, U.S.A.
DVC accommodations are currently receiving a nice refresh along with the conversion of a standard building into a DVC building. See my guide for the villas at Disney's Grand Floridian HERE.
My personal favorite is the Grand Floridian! I love the bright and antique feel of the resort, but that is my personal preference.
Room Accommodations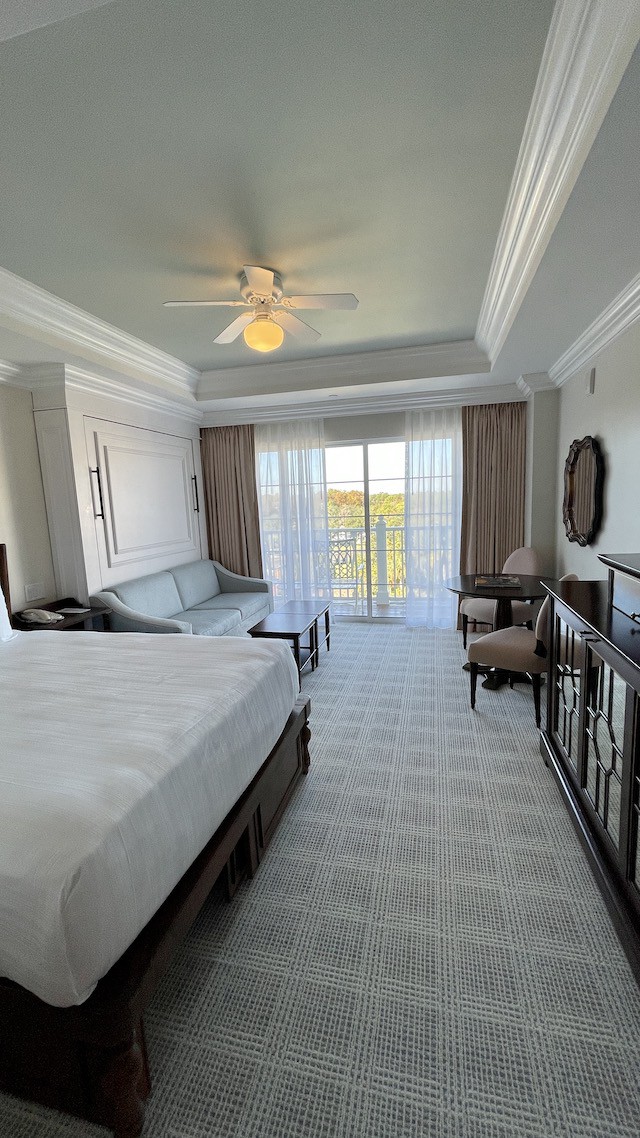 Each of these resorts offers cash rooms as well as DVC accommodations. Depending on which resort you are looking at, you will find studios, 1 bedrooms, 2 bedrooms, and grand villas for DVC. Cash rooms also have suites of various sizes.
Bay Lake Tower (Contemporary) and Copper Creek (Wilderness Lodge) do not have a 5th sleeper. Because of this, rooms here offer more storage and space. Grand Floridian and Polynesian studio villas have a 5th sleeper and a second bathroom, so there is not a lot of storage space.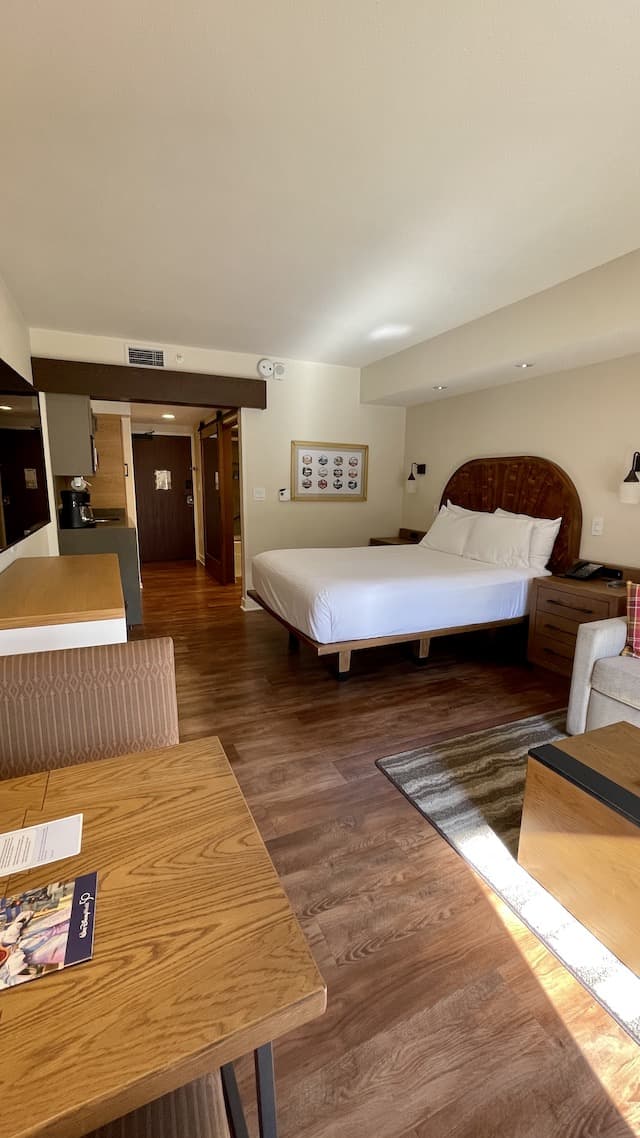 I have only stayed in DVC studios at all of these resorts so I cannot speak for the cash side. Of the studios, it's a tie between Grand Floridian and Wilderness Lodge. I stayed in updated rooms at both of these resorts. Grand Floridian has an extra bathroom (as does the Polynesian), and the Wilderness Lodge used the space well.
The Polynesian was too dark for me when I stayed there, but with the touch up I may have to try again. I think it could potentially move up my list. The Contemporary Resort reminds me of a plain hotel room.
Final Thoughts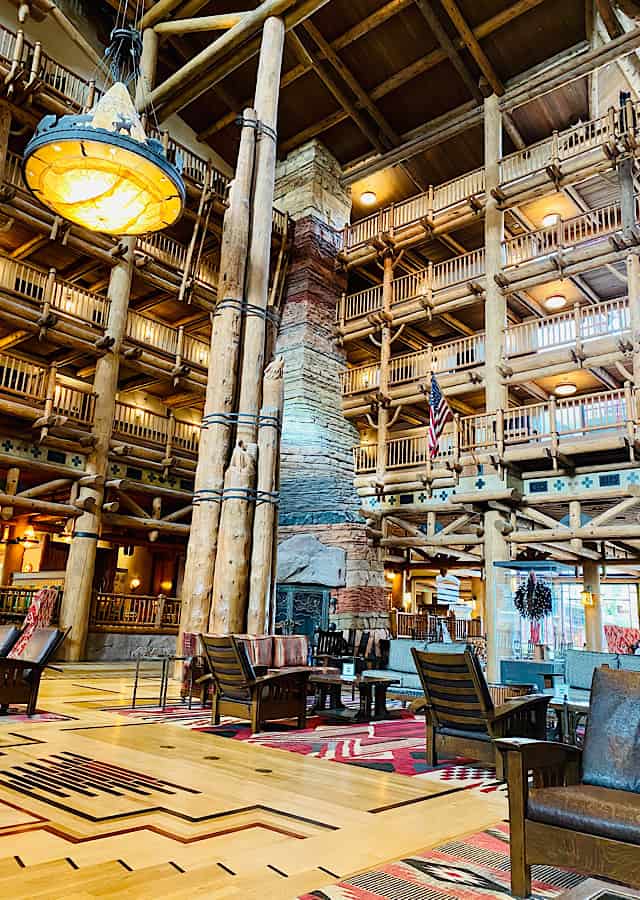 Each of these resorts share the Magic Kingdom benefit but offer a vastly different experience. The resort you choose will depend on your travel needs, how many people are in your party, your budget, and the theme that appeals to you the most.
My personal favorite of all of these resorts is Grand Floridian. Ultimately, it comes down to the ability to walk to Magic Kingdom and being one stop away on the monorail. Transportation is huge consideration for me when planning Disney trips. The dining options are plentiful, and the theming is very elegant.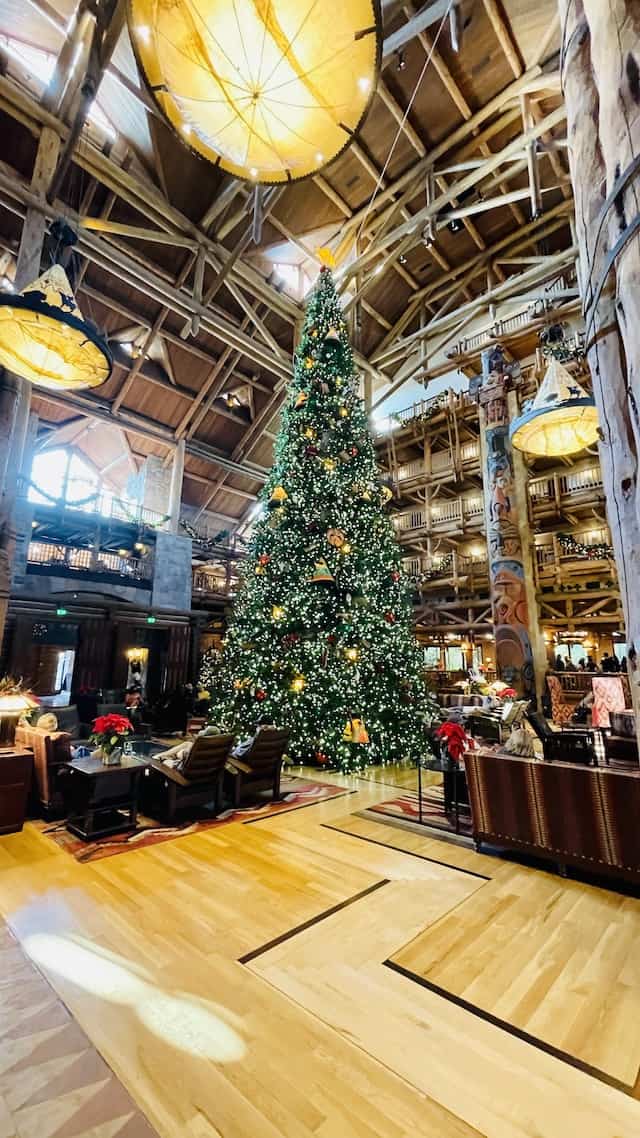 My second favorite is Wilderness Lodge. I love the cozy atmosphere and the wooded landscape in and around the resort, but it doesn't feel dark to me like the Polynesian does. It feels secluded tucked in the back of the Magic Kingdom area.
Polynesian and Contemporary are tied for last. I will almost always choose Contemporary over Polynesian because you can walk to Magic Kingdom from the Contemporary, and the rooms are usually cheaper.
Which Magic Kingdom resort is your favorite? Join the conversation in the comments below and on Facebook.
Are you planning a vacation? Reach out to our trusted travel agency sponsor Authorized Disney Vacation Planner
Mouse Class Travel
!