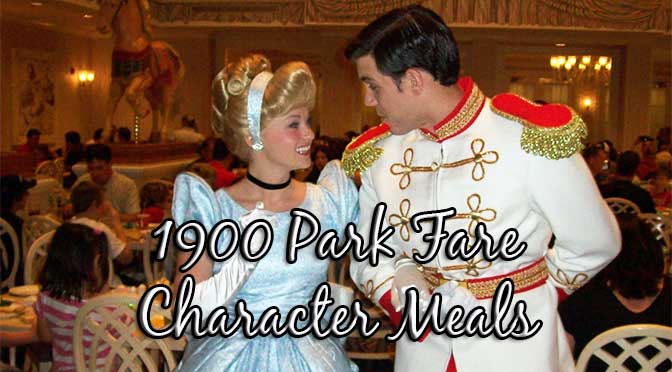 Are you looking for dinner with Cinderella, Prince Charming and other characters?  Do you enjoy a fun experience with some great food?  Cinderella's Happily Ever After Dinner at 1900 Park Fare may be a great choice for you!
We dined at 1900 Park Fare during a recent trip to Disney World.  We had a wonderful meal, memorable character interaction, and even my ten year old son had the time of his life.  Join me in my review of this dining experience…
The details of Cinderella's Happily Ever After Dinner
A dining reservation is required for this experience and can be made 180 days prior to your trip.  Dinner cost is 1 Table Service Credit per person if you are on the dining plan or $39.33-$55.50 (adults) and $25.16-$30.99 (child ages 3-9).  The price per dinner fluctuates based on peak seasons.
1900 Park Fare is found in Disney's Grand Floridian Resort.  We absolutely love visiting this resort with the grand staircases, orchestra playing in the lobby, and unique shopping experiences.  The victorian appeal truly does make this resort Grand.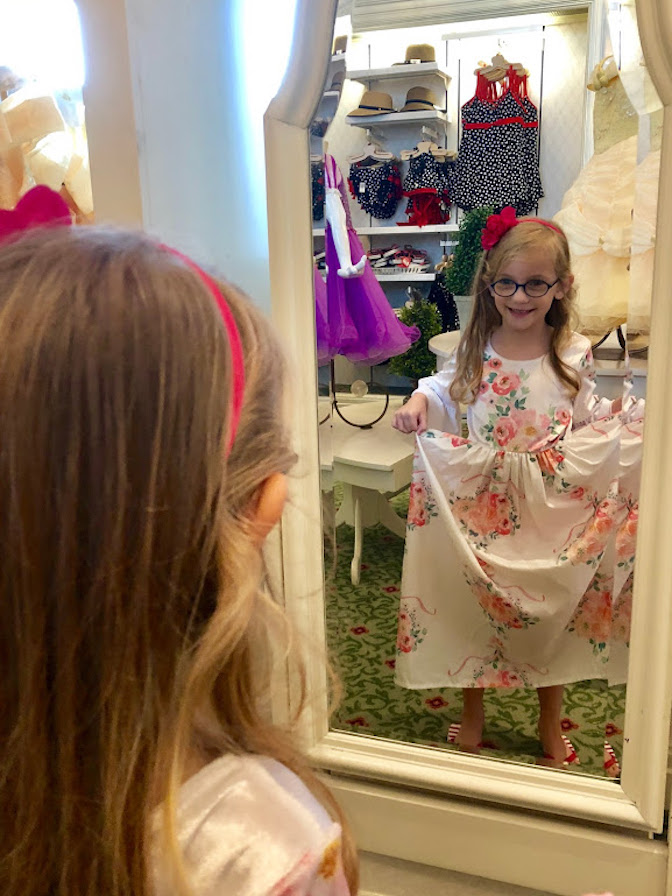 Character Dining At Its Finest
1900 Park Fare offers various Character dining for breakfast and dinner, but we chose the dinner seating at "Cinderella's Happily Ever After." The characters at this dinner were Cinderella, Prince Charming, Lady Tremaine, Anastasia, and Drizella. As with all character meals these characters could not be guaranteed, but are very regular visitors at this character dinner.
I knew my girls would love to meet Cinderella and Prince Charming.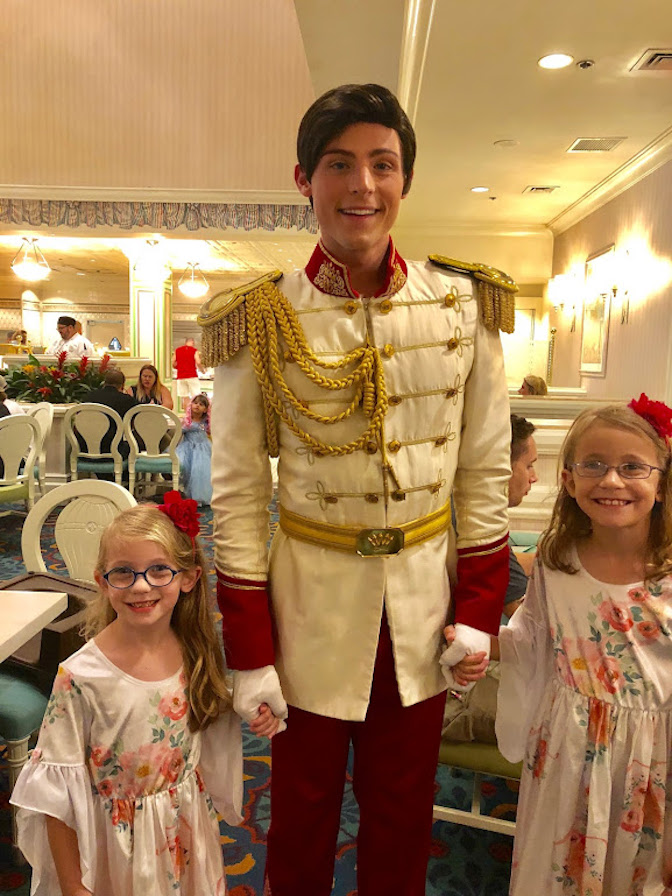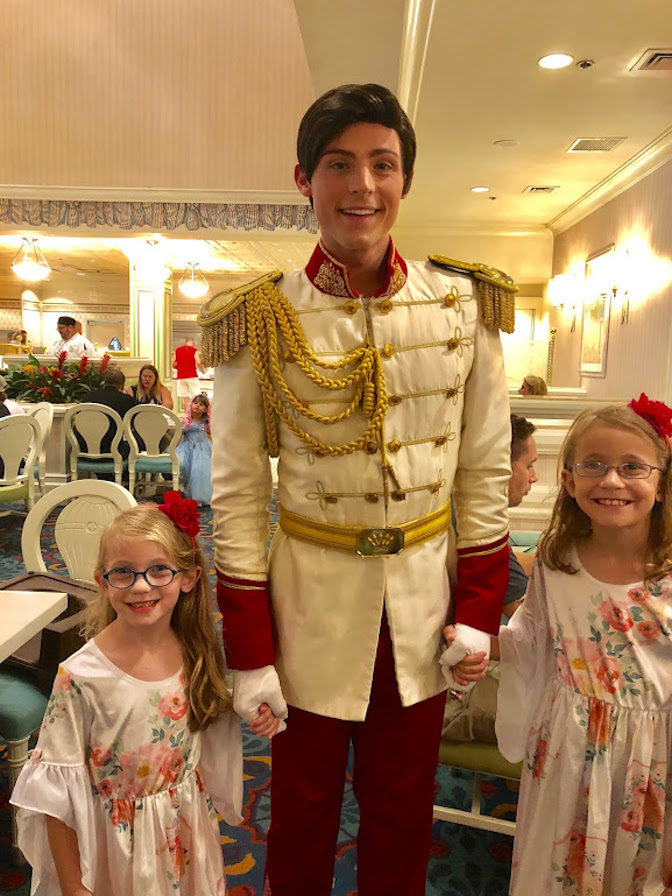 I was a little unsure of how my, then, ten year old son would enjoy this character interaction.  I had read a wonderful suggestion to have a young lad propose to one of the step-sisters.
With a costume jewelry ring in his pocket, my son couldn't wait to propose to Drizella. Her response to this proposal couldn't have been more perfect.  She began screaming "YES!" as she jumped up and down.  She then planted a ruby red kiss on my son's already blushing cheek.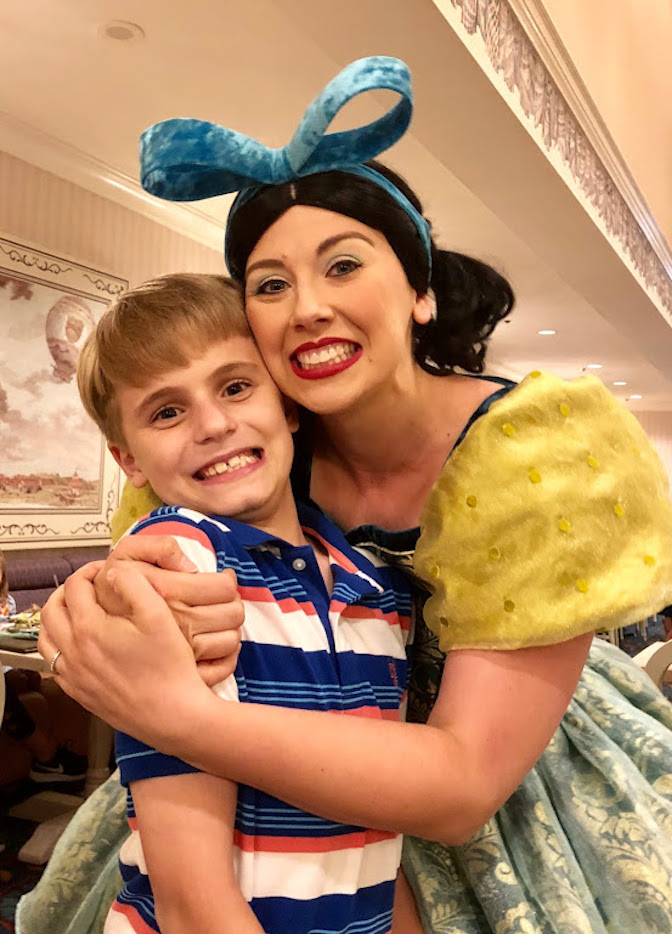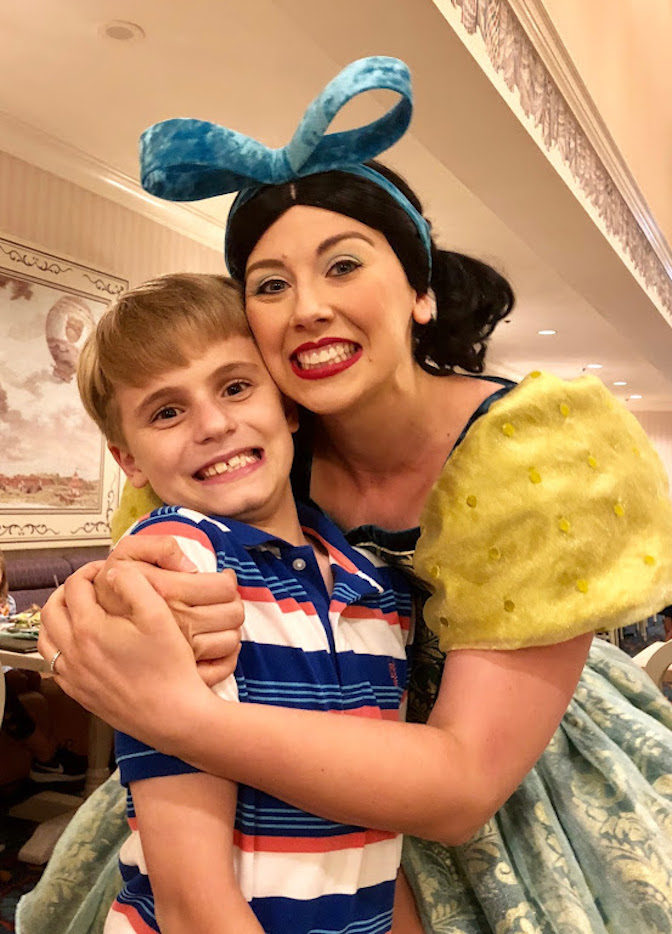 Once Anastasia heard the commotion she came over, and the green eyed beast of jealousy was unleashed. She questioned my son's choice and attempted to sway his attention.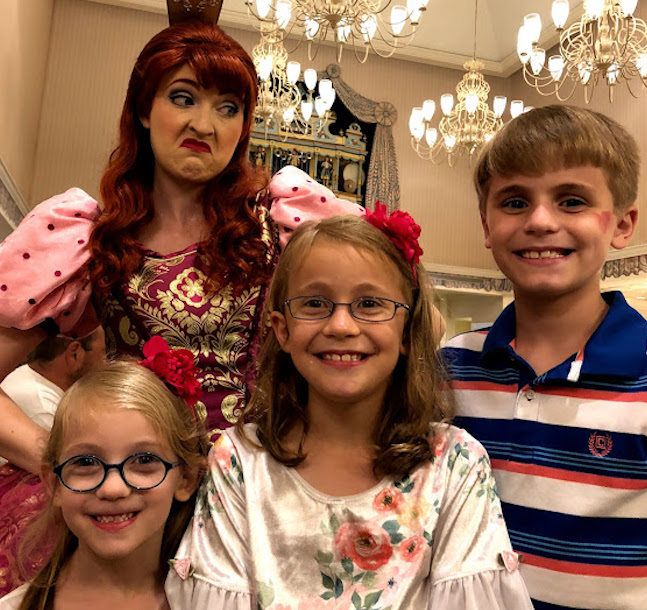 The character interaction made many wonderful memories that we still reminisce about. For more suggestion for interacting with characters be sure to check out Character Locator!
Royal Dining
This is buffet style dining and offers many wonderful choices that will satisfy the appetite of even the pickiest eater.  Our children greatly enjoyed the more kid-friendly options such as mac and cheese, chicken bites, turkey meatballs, and pizza.
My husband and I loved the herb crusted prime rib carving station, salad bar, and shrimp scampi.  There are many other offerings as well, but these were some of the favorites for our family.
The "icing on the cake" was clearly the desserts.  I had heard rave reviews for the "Strawberry Soup." This is a chilled soup, and I was a bit skeptical at first but soon reached for a second bowl of the delicious treat.
There were so many beautiful and delectable offerings that are offered and these change at various times.  One of the bakers was present at our dinner and graciously talked to my daughter about how one of the chocolate tarts was made.  The attention to detail of the dessert offerings and this sweet interaction truly made a great experience.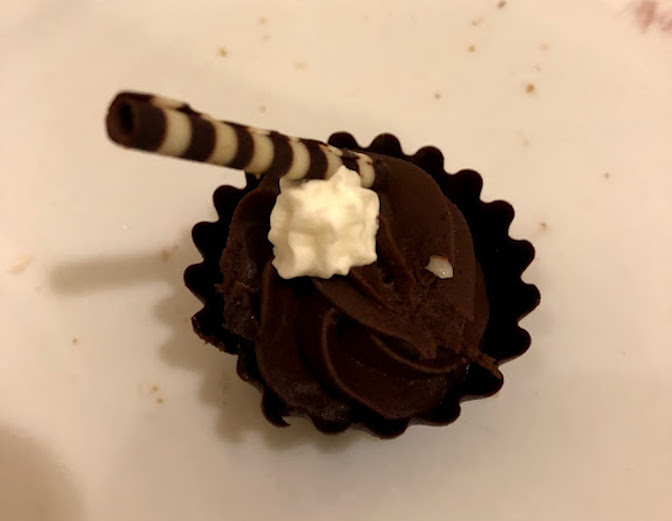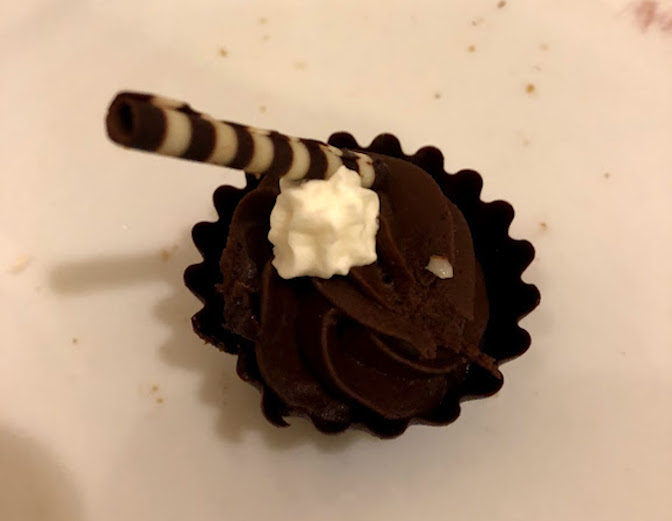 The only negative to this dining location is that the seating is a bit crowded, which restricts character interactions and ease in visiting the buffet.  There are no Disney photographers present during the dinner, but upon leaving the dining hall a photographer is stationed to take a photo with Cinderella's glass slipper.
KtP Tip on getting great photos at a character meal. Ask the character to step away from the table and pose. Try to get a bit of a lower angle to eliminate photos with a bunch of people eating.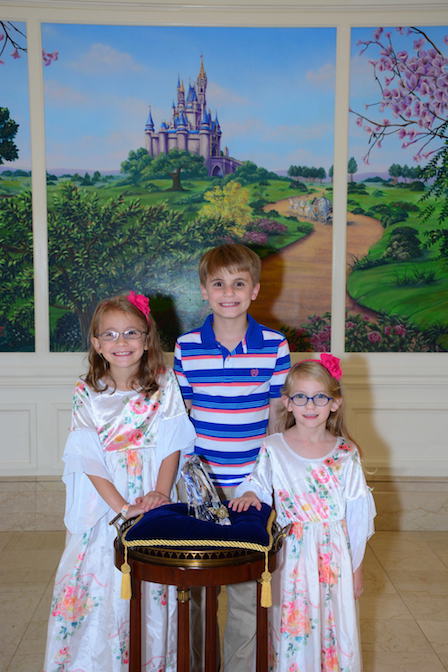 Even with the crowded atmosphere, I would still highly recommend this unforgettable dining experience.
If you would rather try breakfast instead, read this review of 1900 Park Fare breakfast!
Do you have any special memories or favorite food from this great character meal? Share them with us on facebook!
Donna Farmer
"Happiness is a state of mind. It's just according to the way you look at things." ~Walt Disney~