The views of Magic Kingdom and the food at one of Disney's finest restaurants cannot be beat! Check out this review to see if you want to add this unique dining experience to your touring plan on your next Disney trip!
In April, I (Ashley) crossed a big item off my bucket list when I had dinner on top of the Contemporary Resort at California Grill.
Ambiance and Dress Code
California Grill is located on the 15th floor of the Contemporary Resort with amazing panoramic views of the Magic Kingdom and Seven Seas Lagoon. There are floor to ceiling windows and two viewing platforms.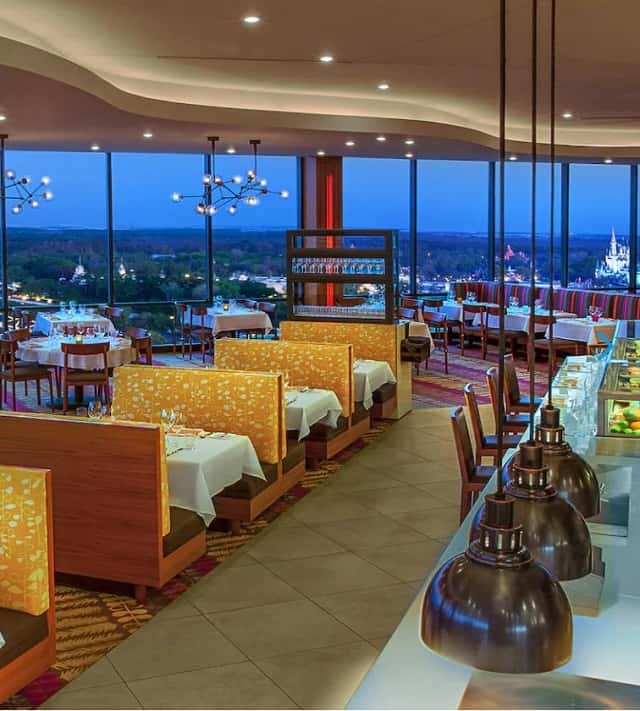 When we arrived before sunset there was significant glare so they had the shades down but raised them as the sun went down. I still think this was a good time for a dining reservation because you could see the view in daylight and after dark.
Pirate tip: Schedule your meal for about an hour or so before the sun starts to set.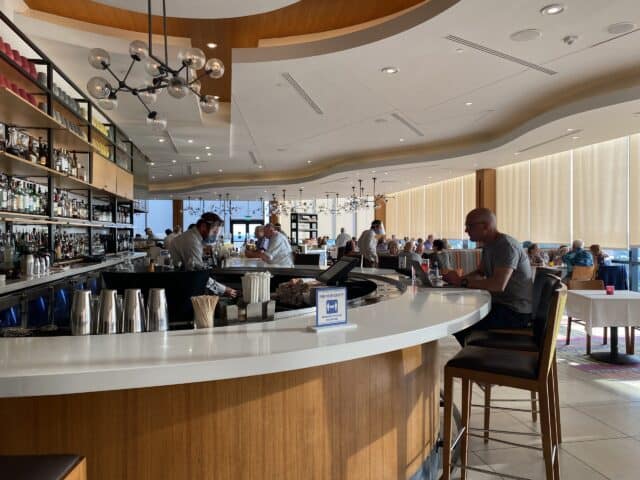 Because California Grill is a Signature Dining experience guests are asked to follow a dress code. This includes khakis, dress shorts or slacks and collared shirts for men. Women may wear capri pants, skirts, dresses or dress shorts. Jeans may be worn by men and women if in good condition.
Not permitted are tank tops, flip-flops, swimsuits, coverups, hats for gentlemen, cut-offs, torn clothing or t-shirts with graphics or offensive language.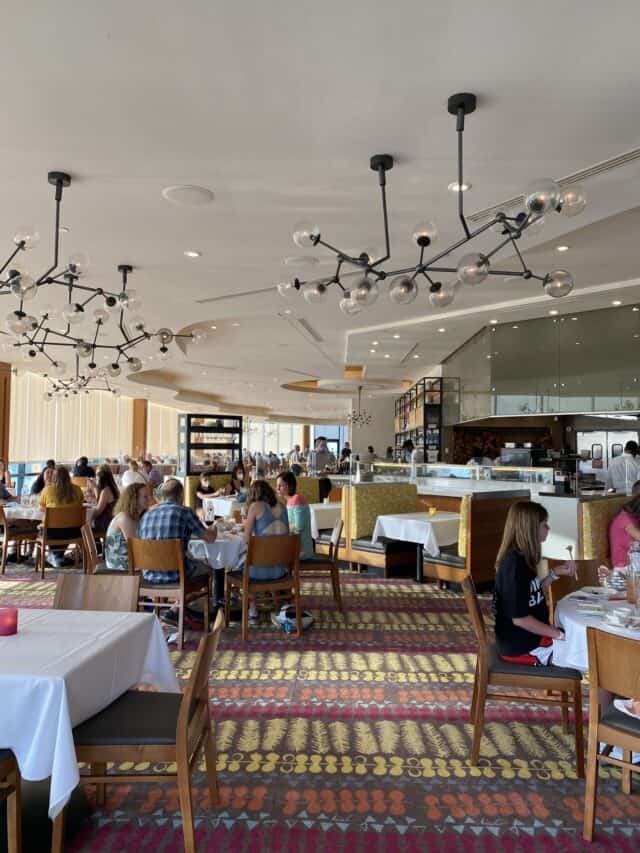 Since my husband and I (Ashley) were on an adult Disney trip we took the opportunity to dress up. There were several other couples who did the same.
It is definitely a great choice for a Disney date night! I heard that it is one of the most popular places to get engaged on Disney property, and I can see why!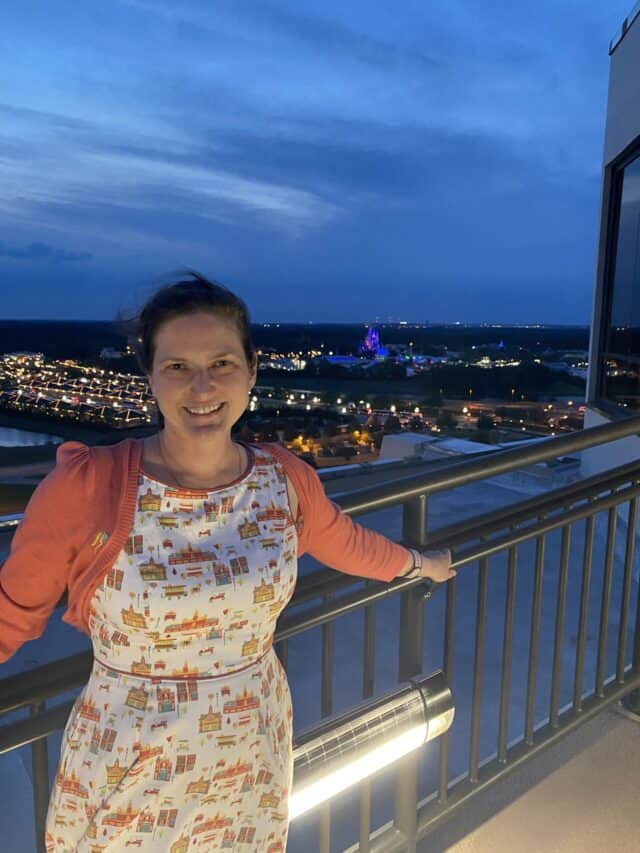 Food Review
California Grill is currently only open for dinner, but hopefully Sunday brunch will become available again soon. Brunch is called Brunch at the Top and features a buffet menu, live music and bottomless mimosas. This is another meal that is definitely on my Disney bucket list!
Dinner at California Grill features an a la carte menu of Californian cuisine and offers over 300 wines – most of which are from California. Over 50 different wines are available by the glass and sommeliers are on hand to offer pairing suggestions.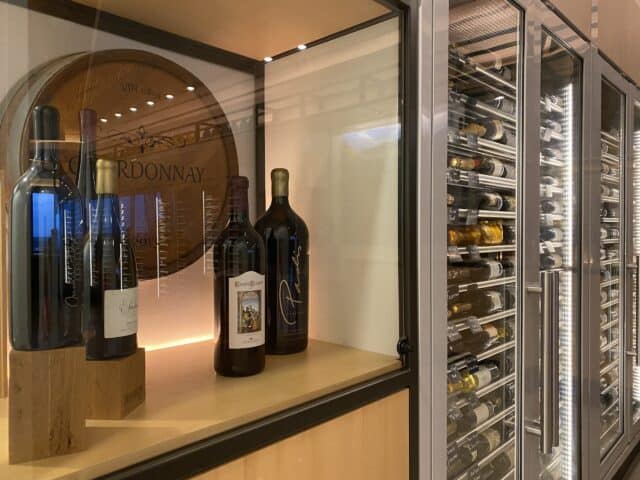 One of the surprising highlights of the menu is their selection of sushi. For my appetizer I chose this delicious "Creamsicle Roll" topped with salmon, jalapeno and a zesty Florida citrus sauce.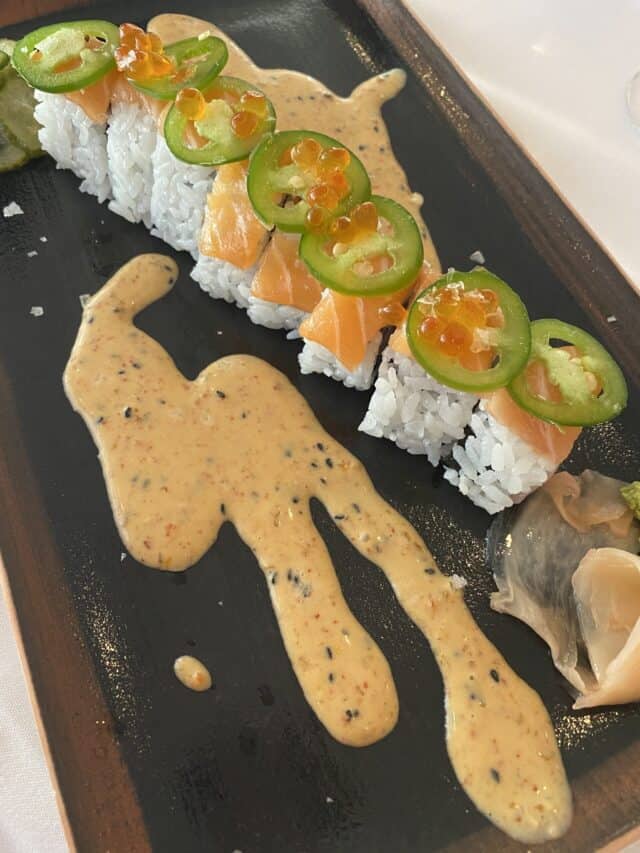 My husband chose to start with this refreshing strawberry salad. The menu changes seasonally so this may be one that is only available in the Spring.
Be sure to check characterlocator.com before your trip for up-to-date menus at California Grill and other restaurants on Disney World property.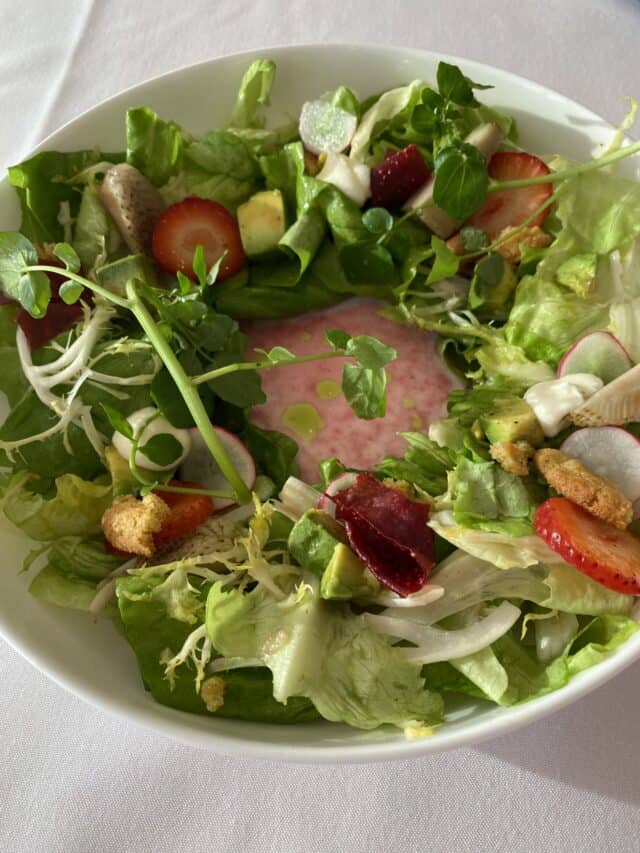 For my entree, I chose the Sonoma Goat Cheese Ravioli topped with a basil crisp. It is actually an appetizer but because my sushi was filling it was plenty of food.
I always feel like appetizers are the most flavorful part of the meal so I like to make a meal of appetizers whenever I can. It was delicious and very pretty!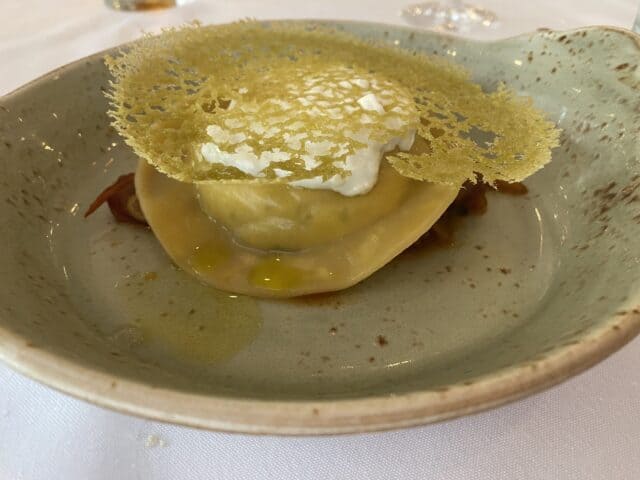 My husband chose pork, which he said was very good. The goat cheese polenta was a nice touch.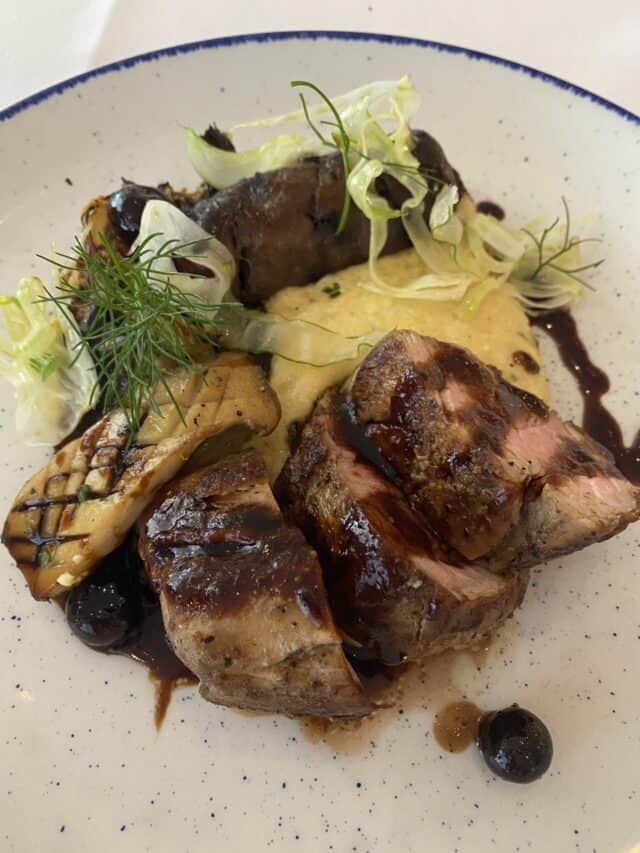 For dessert, I chose this amazing creme brûlée with strawberries and cornflake crunch. It was delicious, and I would definitely order it again!
I think this dessert rotates on and off the menu so if it is available on your visit I would highly recommend giving it a try.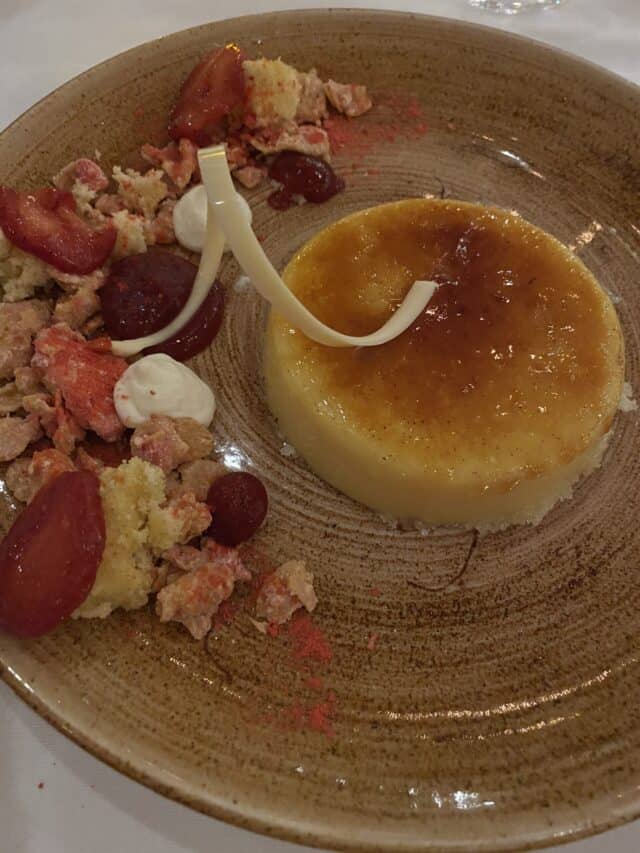 My husband ordered this chocolate soufflé for dessert. As is usually the case with soufflés it took about 20 minutes to prepare, which they warned us about when we ordered. It did mean that the meal took longer than I anticipated.
I had wanted to go to the Magic Kingdom after dinner but because our meal lasted from 6:30-8:30 and the park closed at 9:00 there was only time to run over for one ride. So keep this in mind when ordering dessert.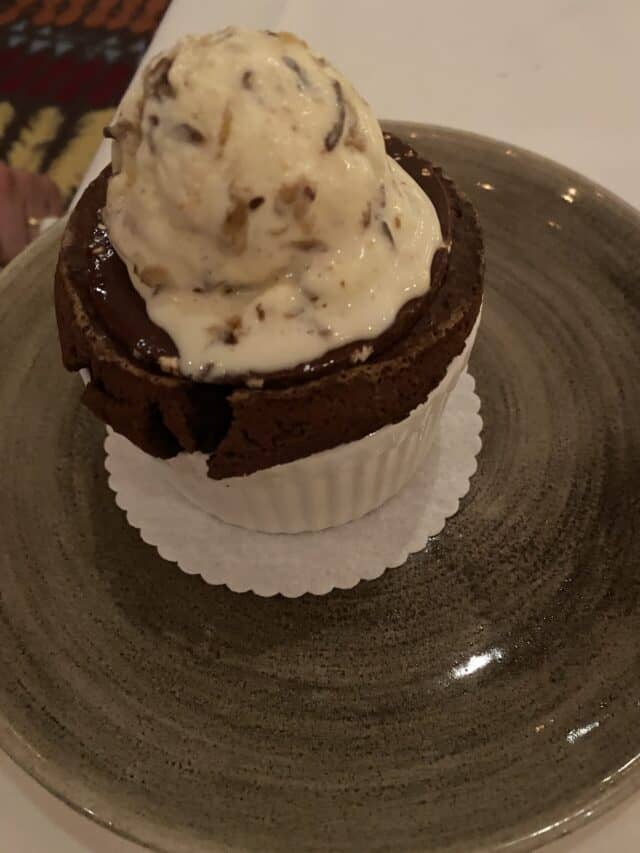 Children's Menu
While most of the guests were adults, there were a few children there. The children's menu is limited though and features chicken noodle soup, salad, beef tenderloin, grilled chicken, salmon, and macaroni and cheese.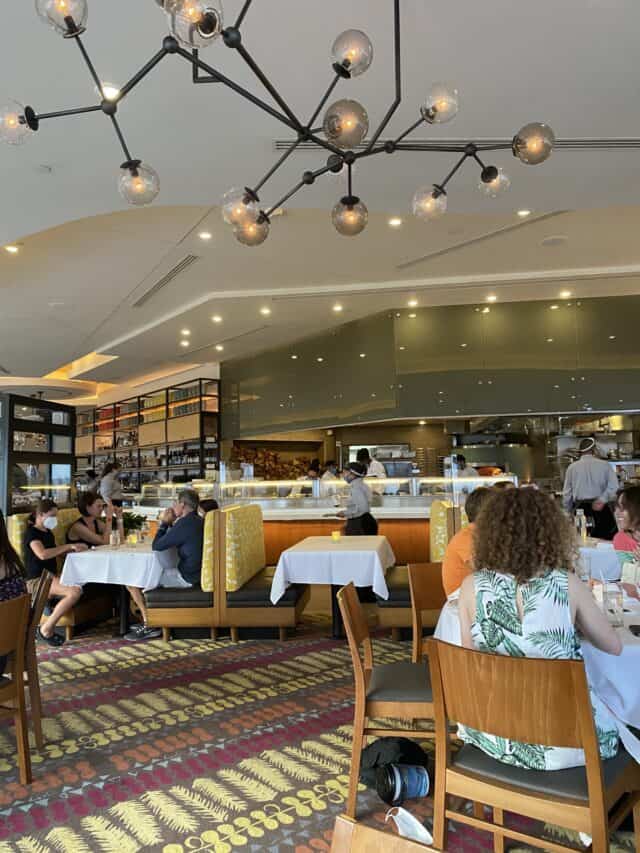 My son is a picky eater and would probably be resistant to try anything on the children's menu, except for maybe the macaroni and cheese. The problem I have found with macaroni and cheese at high end restaurants is that they tend to be too gourmet and "different" for my son.
California Grill also makes very good pizzas so another good option for a picky child is to ask for a plain cheese pizza.
Views from California Grill
What makes California Grill really stand out is the view! There are viewing platforms on both sides of the restaurant and we went out several times during our meal to see the view as it changed with the setting sun.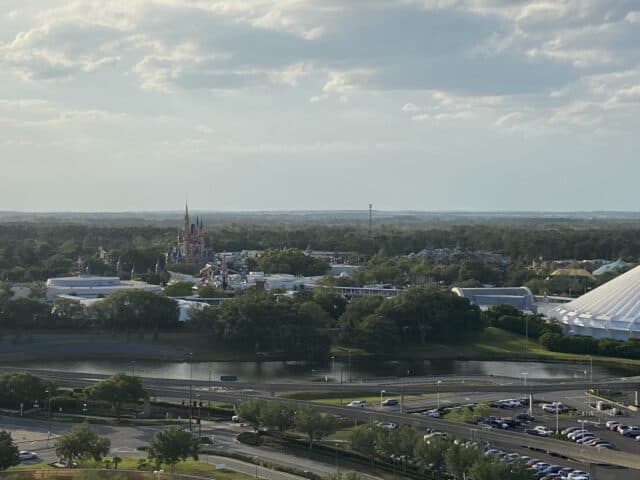 Watching the lights come on in the Magic Kingdom throughout our meal made it extra magical!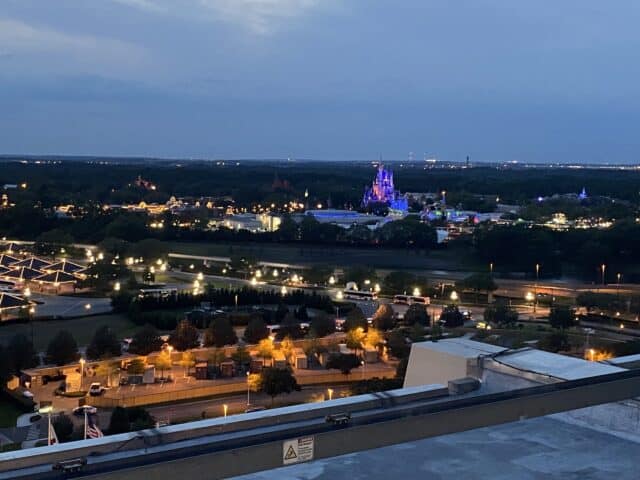 In addition to a spectacular Magic Kingdom view, I love how you can see the monorail, the sparkling water and the Wilderness Lodge surrounded by woods.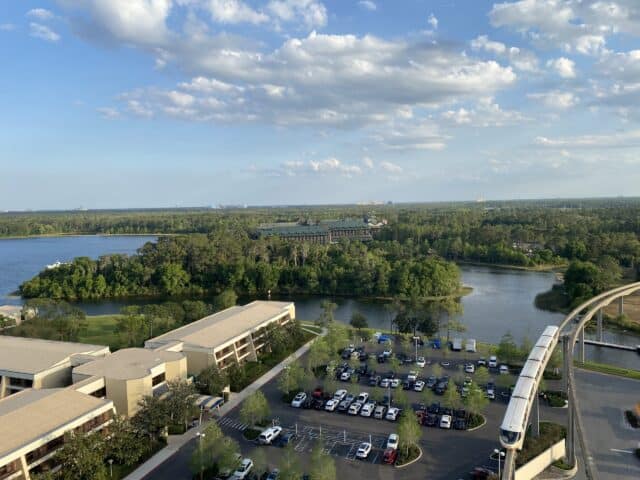 You can also see the Polynesian and Grand Floridian across the Seven Seas Lagoon!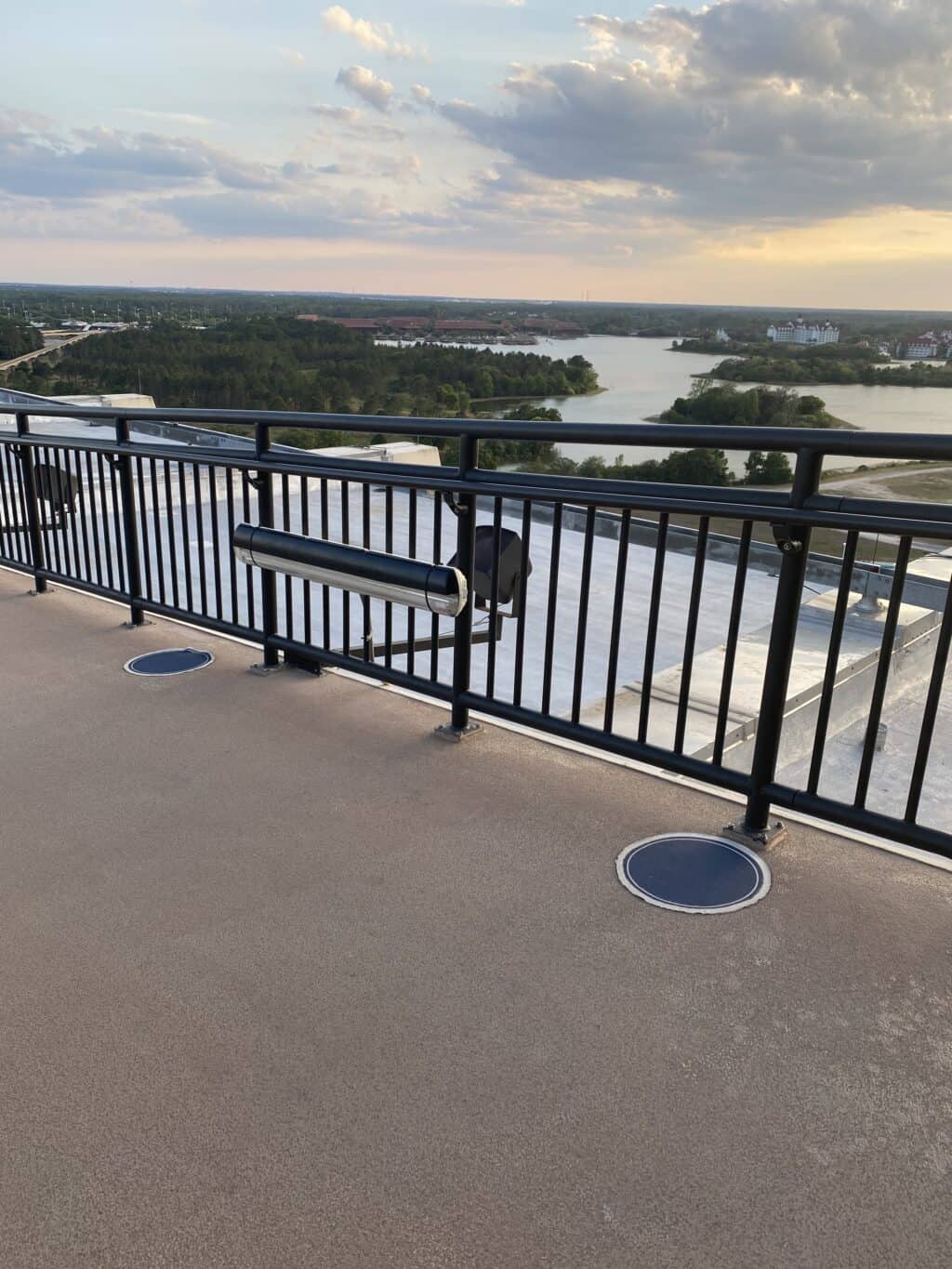 Fireworks Viewing
As you can imagine, California Grill has some of the best fireworks viewing on property! If you are lucky you will get a table right next to the window during the fireworks and see them during your meal!
They also pipe the music into the restaurant for a more immersive fireworks experience. Guests are also welcome to step out onto the viewing platform during the fireworks.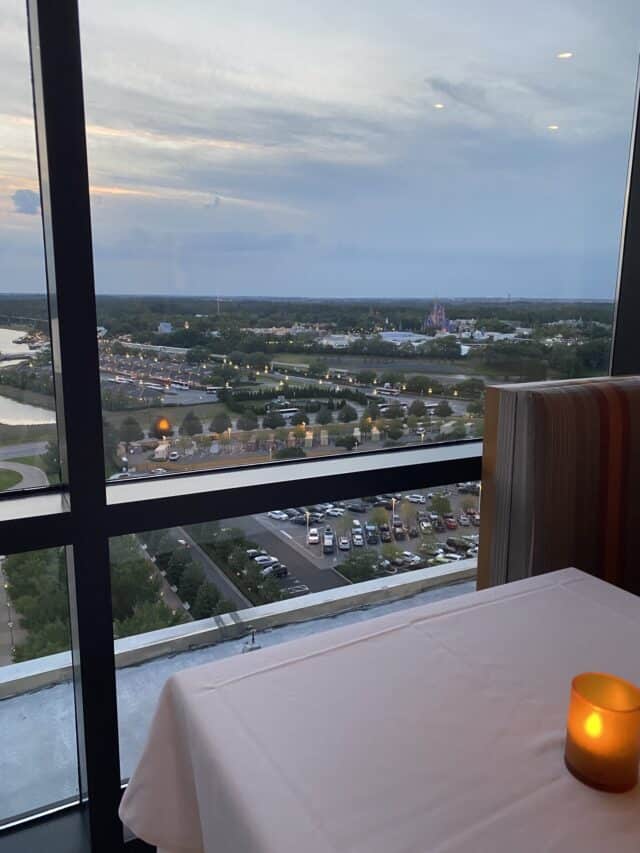 Guests who eat early are also welcome to return to the restaurant with their receipt to view the fireworks from the lounge or viewing platform. We hope that this policy will still hold after fireworks return to Disney World on July 1st!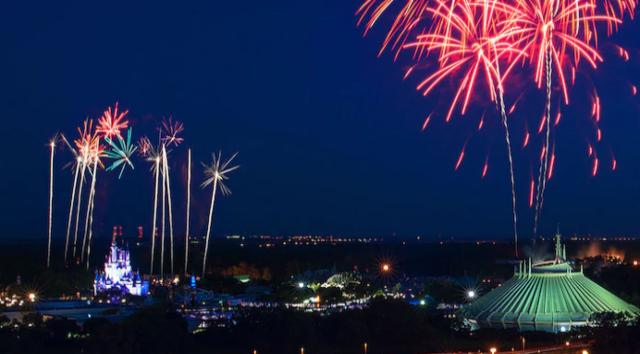 Would I eat there again?
Our three course meal with two glasses of wine set us back just over $200 with tip. So it was definitely a splurge and the most expensive meal of the trip. However, I would definitely go back for another Disney date night or to try their amazing brunch!
I would also love to dine there sometime during the fireworks. While we don't usually eat dinner that late, some people book a late ADR at California Grill and only order dessert and drinks while watching the fireworks light up the sky.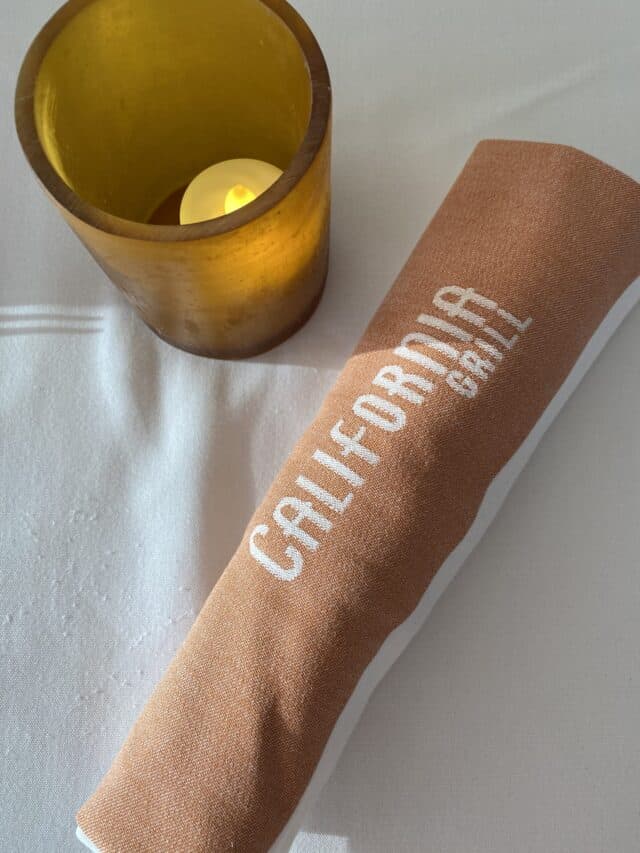 Sounds like a magical way to end a Disney day! Have you eaten at California Grill? Comment on Facebook and tell us about your experience.
Ashley Beckwith McKellar
Follow me on Instagram: @disneyparksmom