Disney animal fans, we have a double dose of rhino fun for you today! Both of the newest baby rhinos have some big news!
A Trio of Baby Rhinos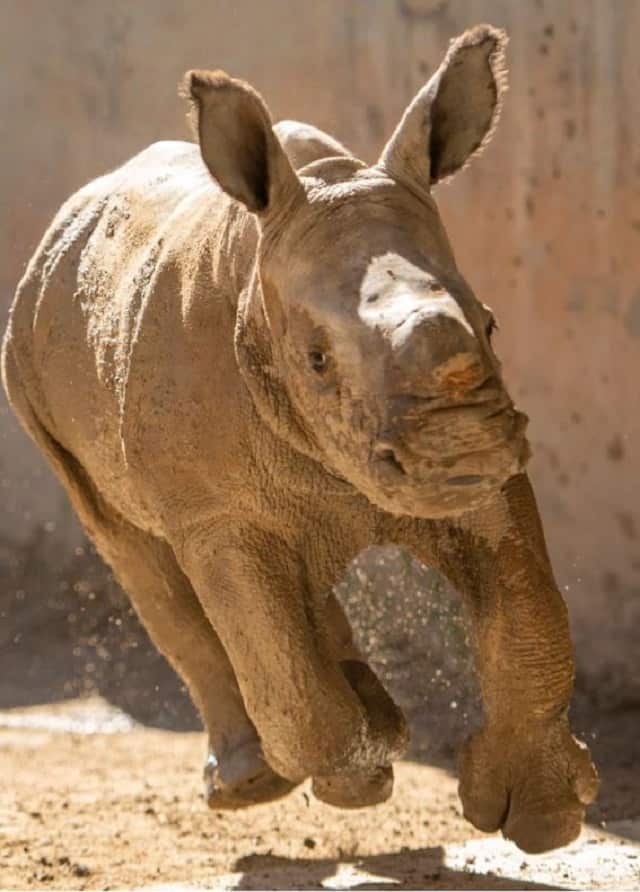 Disney has it's own little rhino version of the three musketeer! On World Rhino Day, back in September of 2020, Walt Disney World announced a trio of white rhinos were expecting calves in Disney's Animal Kingdom.
These babies were bred as part of the Species Survival Plan through Disney Conservation! The initiative looks to allow us to learn more about this near-threatened species and share our learnings with other institutions to aid in the expansion of the population in managed care.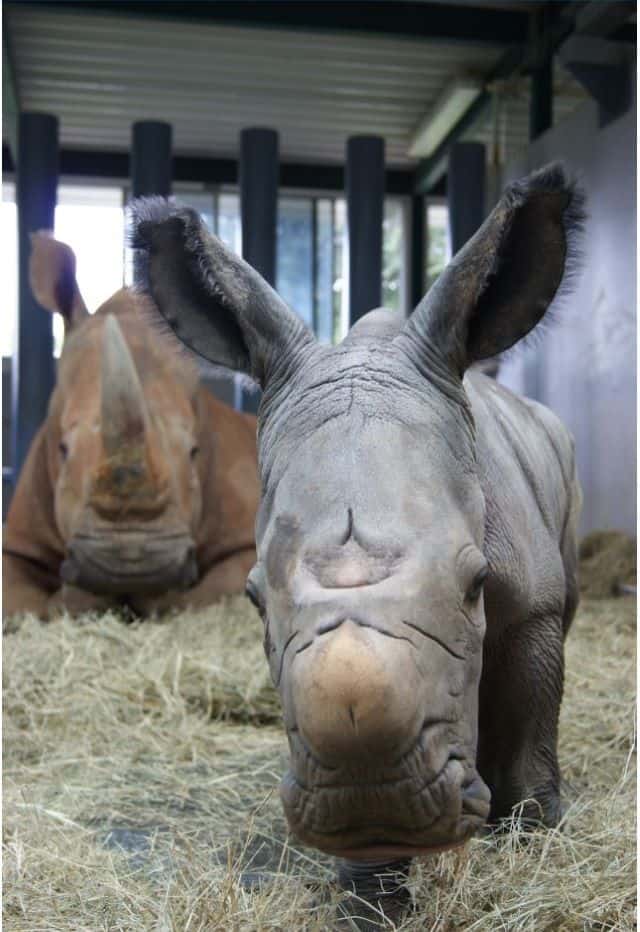 During a period of 13 months, 3 baby rhinos were born! The first baby Ranger was born to mother Kendi, a special rhinoceros in her own right because she was the first rhino to be born at Disney's Animal Kingdom. Ranger recently celebrated his first birthday.
The next was another baby boy named Mylo, born to mom Jao. Mylo is half brother to Ranger.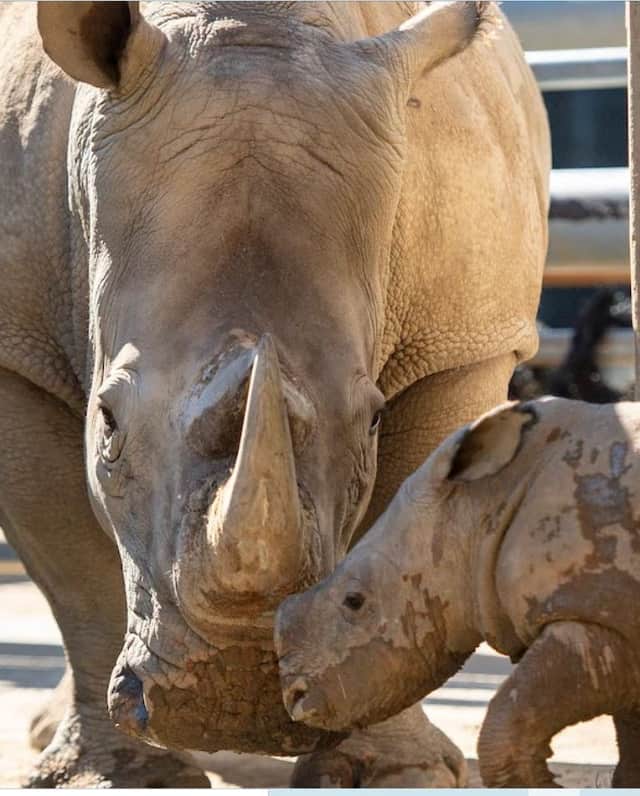 And finally a third baby entered the world just recently to new mom Lola. This time, the baby was a girl! She rounded out the trio.
Now the babies are part of some of the planet's most adorable animal news. Here is a rundown.
Baby Mylo's Public Debut!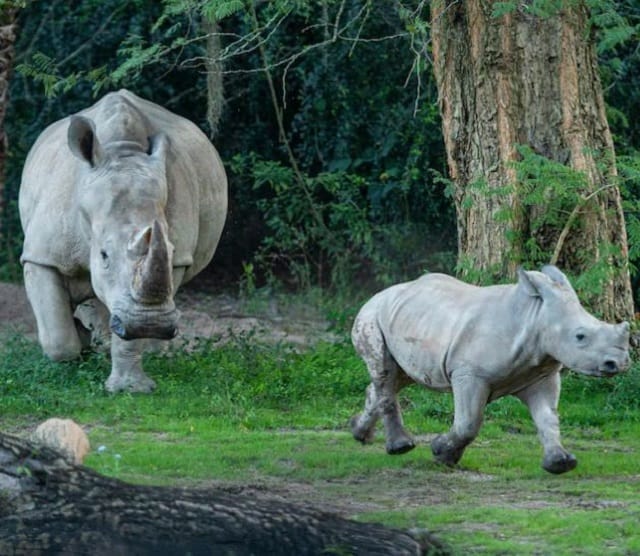 First off, after four months of bonding behind the scenes, a special milestone has occurred for Mylo and Jao. The time has come for the pair to head to the savanna of the Harambe Wildlife Reserve.
They made their debut as mamma and baby to meet the rest of the crash! This means that they may also be visible to guests on Kilimanjaro Safari, Animal Kingdom's ride that brings guests close to glorious African wildlife.
A Meeting of Brothers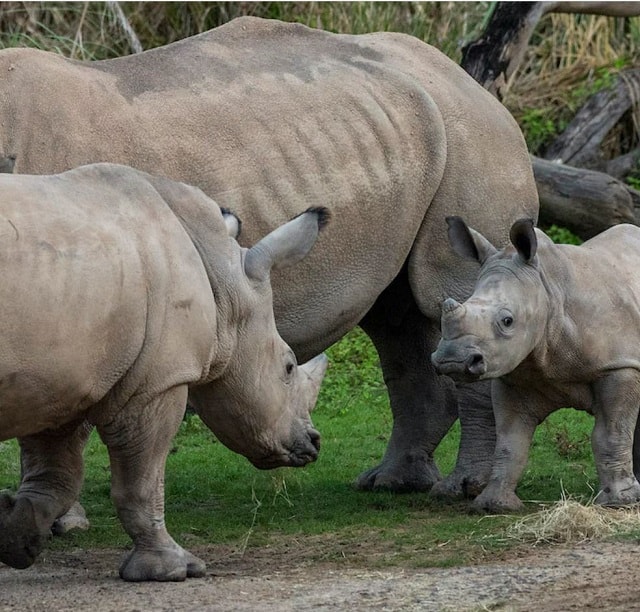 Not only did Jao reconnect with her family, but Mylo got to have a very special encounter. He and his brother Ranger got to meet for the first time!
And now you can see them meet! Disney Parks released this touching video of the two discovering each other.
Ranger looks like he wasn't quite sure what he thought of the curious little fellow. Mylo, on the other hand looks like he is enjoying learning about his new home.
Wouldn't it be a treat for guests to see both of these precious babies at once! I know I am excited to return to animal kingdom and try to catch them both in action.
Baby Girl Naming Announcement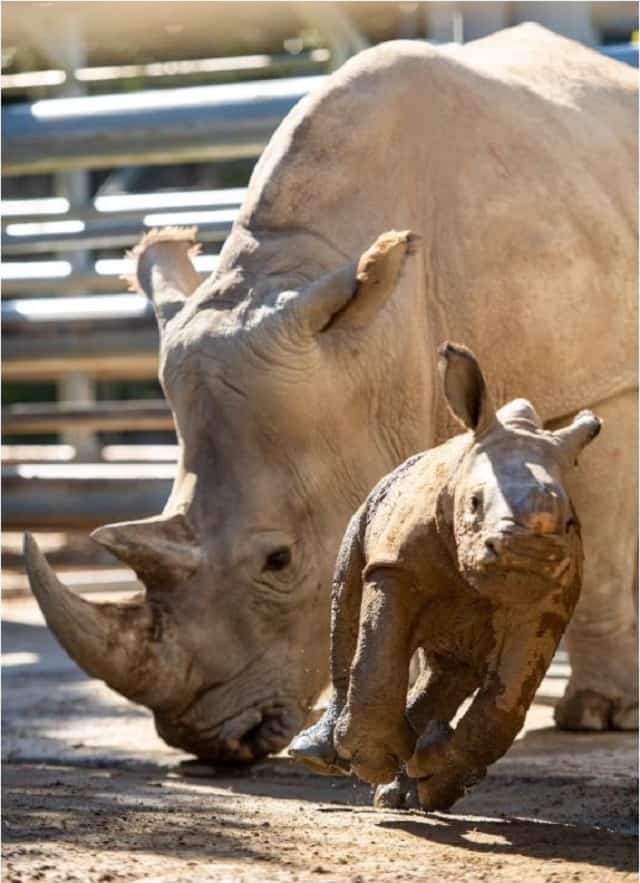 Not to be outdone, Disney's new baby girl rhino has some news of her own. It is finally time to announce her name!
Since her mother is Lola and her father is called Dugan, the Animal Care Experts blended their names together and came up with the name Logan for her.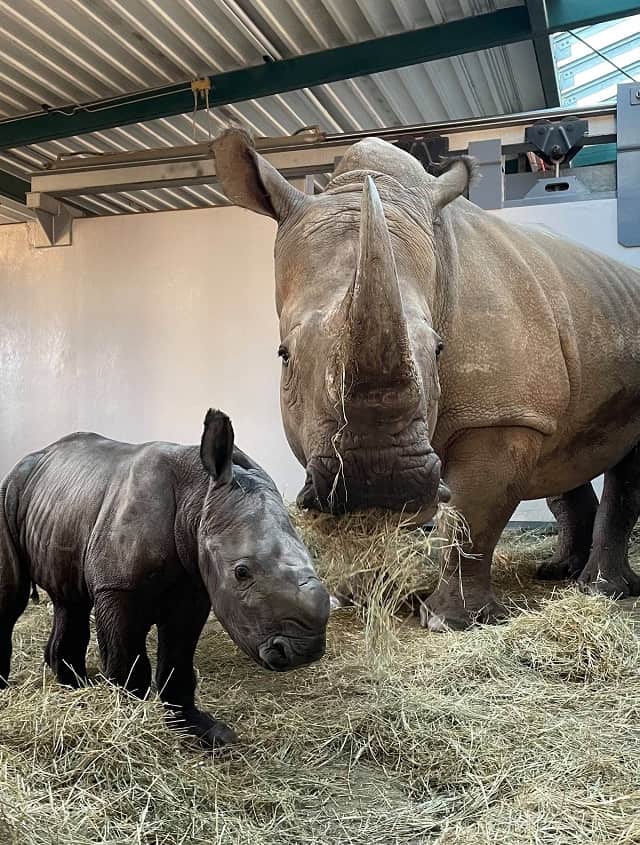 Logan will continue bonding with mom backstage. She was born in November, so she is still a bit young to join the rest of the crash in the reserve.
However, I would expect to see Logan's debut on the savanna sometime in the spring after she turns four months old. Then guests on Kilimanjaro Safari will have three babies rhinos to spot.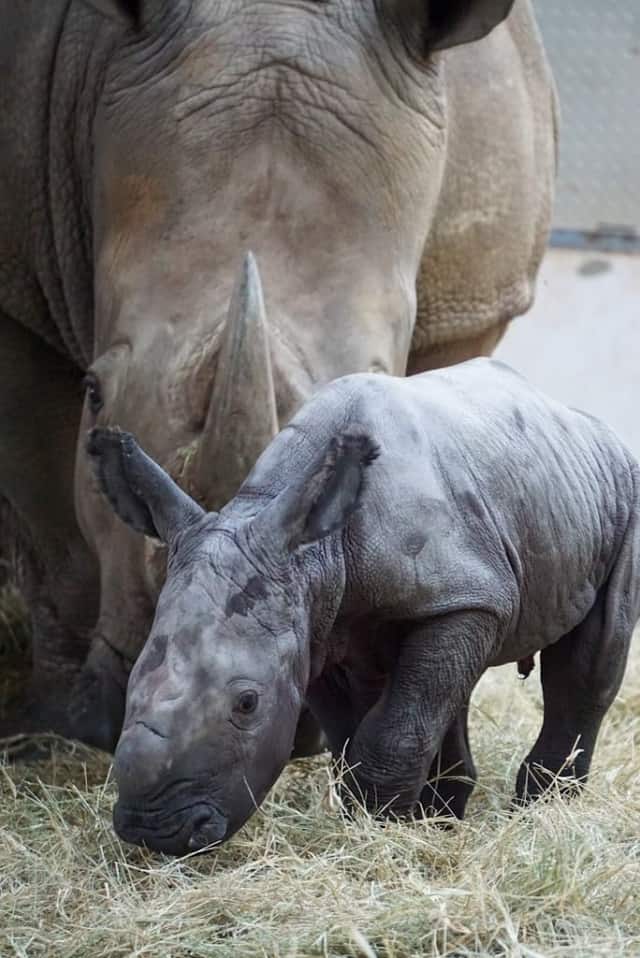 Do you love Disney's baby animals? Have you been lucky enough to spot any of them recently? Tell us your thoughts in the comments or join the conversation with us on our Facebook Page.