Calling all Disney animal fans! Are you ready to know the gender of Disney's newest rhino calf?
A New Baby is Here!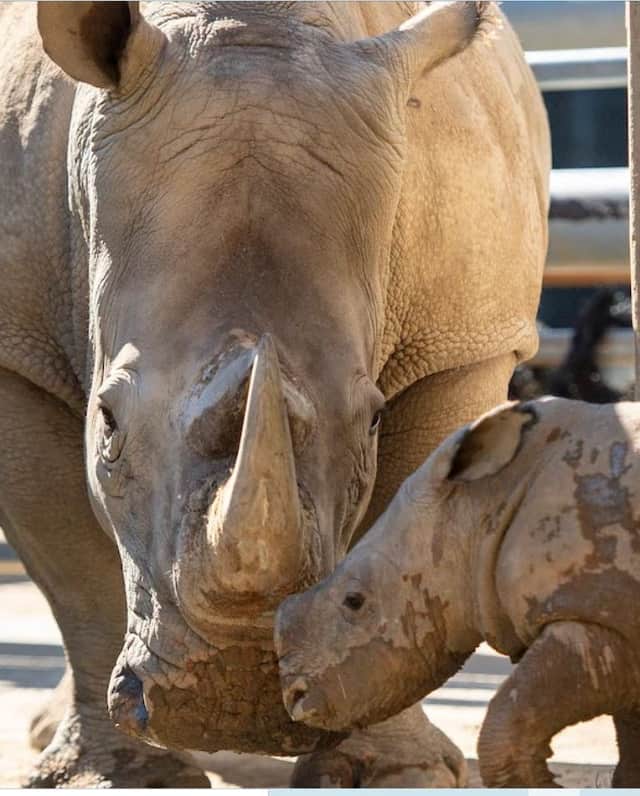 November marked a huge milestone for Walt Disney World and for the white rhinoceros species as a whole. Early in the month, Animal Kingdom's own Lola gave birth to a brand new baby rhino calf.
This birth is especially significant because it marked Animal Kingdom's third successful white rhino birth in the past 13 months. It is a huge win for Disney's conservation program as it works to preserve the species.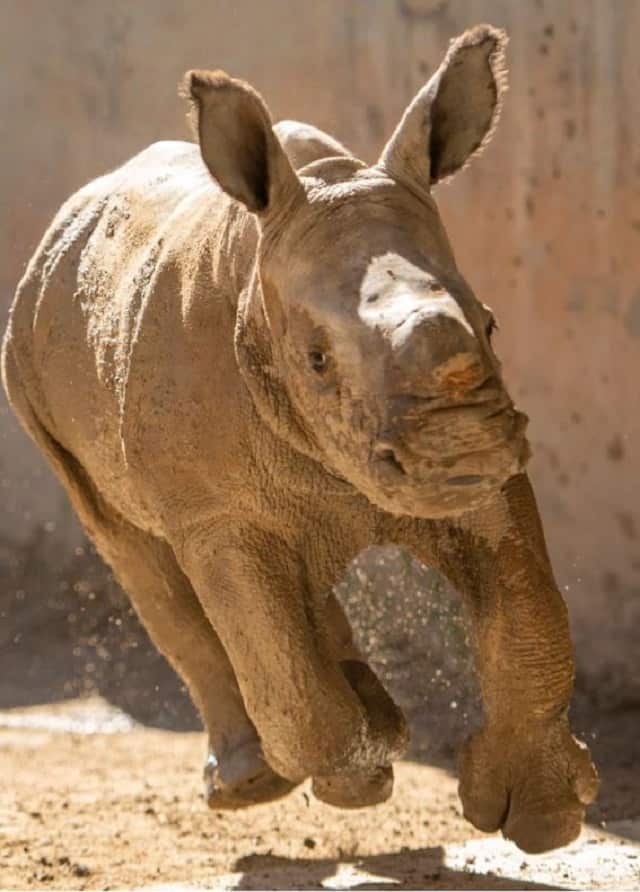 The new baby rounds out the trio of rhino calves. Ranger, born to mom Kendi, just celebrated his first birthday. And Mylo, born to my Jao on September 8, 2021, was recently observed interacting with his own 50th Anniversary Disney castle display.
Gender Reveal!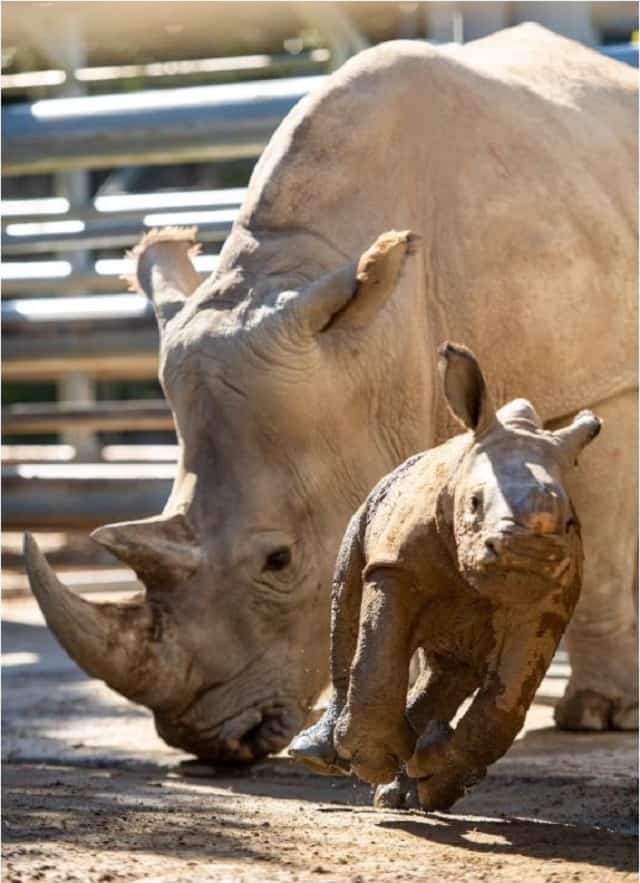 While keepers must give the new mothers and their babies plenty or time and space for crucial bonding to take place, the time has finally come for the animal care team to determine the baby's gender! Disney revealed the results today!
It's official! Lola's baby is a girl! She is the only female in the trio of new babies.
A Charming Video
Just today Disney Parks released a video of the little one. Isn't she adorable?
She and Lola still need a bit more time behind the scenes before joining the crash of rhinos on the savanna. Right now she is learning important rhino things like wallowing.
Want More Baby Animals?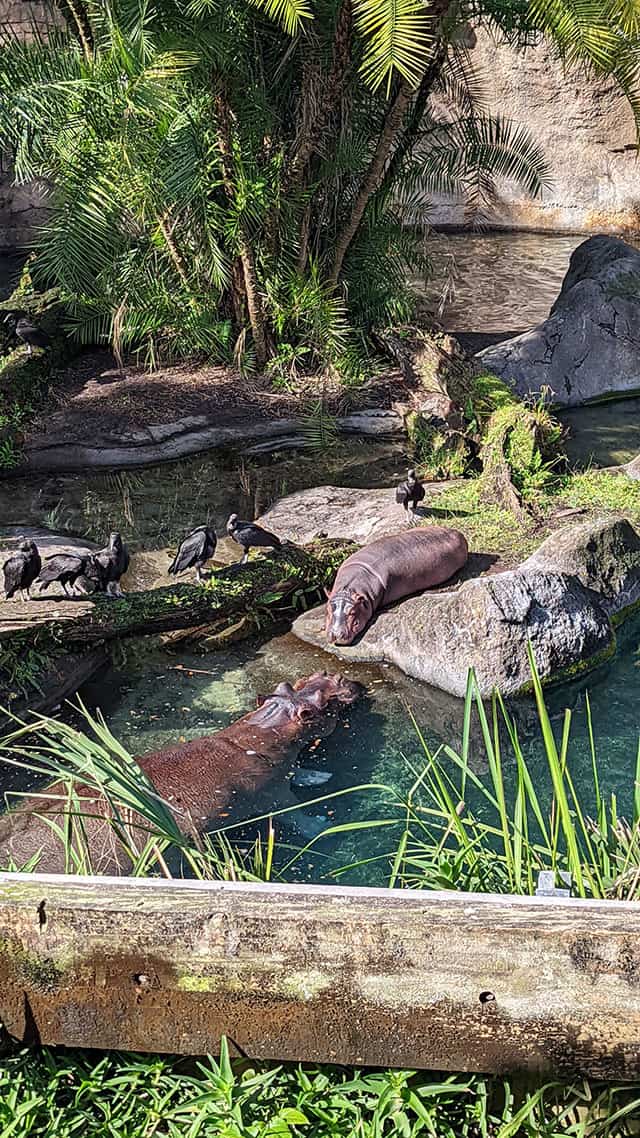 Disney is constantly providing updates on new births, new names, and animal happenings.
Click here to read about the littlest hippo in Disney World, who Kenny recently spotted on Kilimanjaro Safari. And click here to read about the latest baby zebra and her golden anniversary name.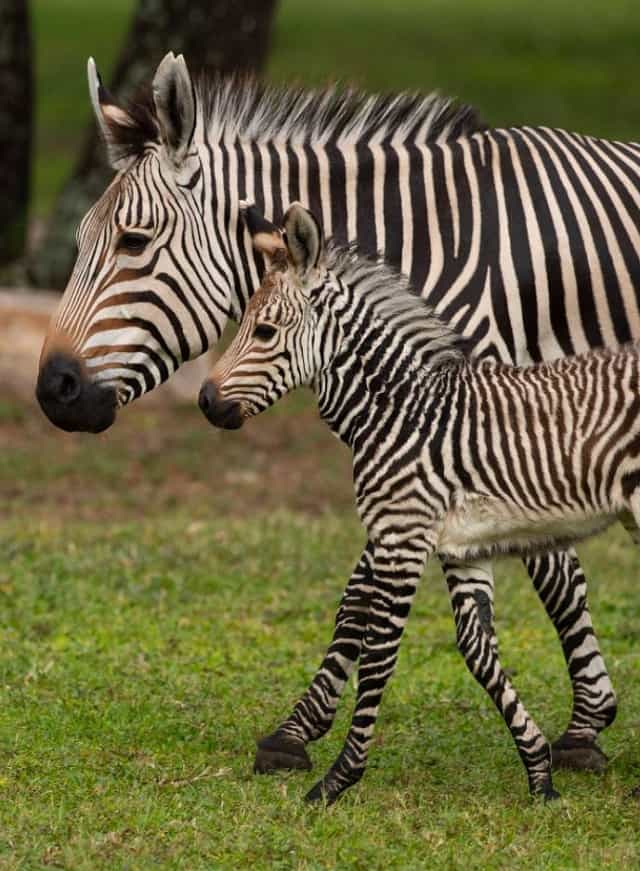 Do you love Disney's baby animals? What do you think of Lola's baby girl rhino? Let us know on the Kenny the Pirate Facebook page. Don't forget to join the KtP crew page, too!