Disney's 50th anniversary is in full swing. But it isn't just the humans who are enjoying the fun.
Disney Animals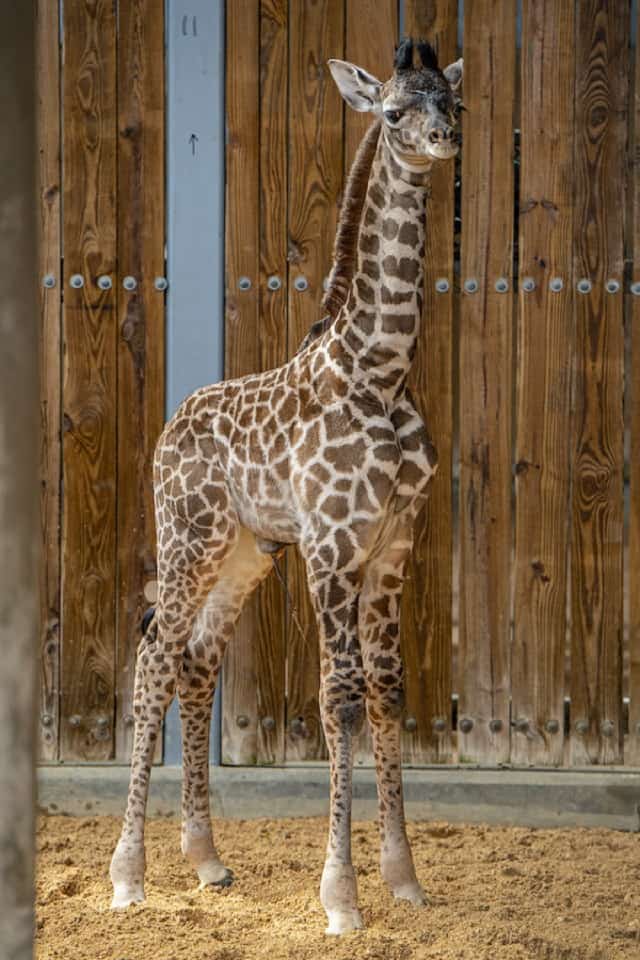 It is no secret that Walt Disney loved animals. Disney hosted a public service announcement for the National Wildlife Federation, and he was recorded saying, "Conservation isn't just the business of a few people. It's a matter that concerns us all" (1961).
Wouldn't he love to see that not only is Walt Disney World turning 50, but in one of its gates is a theme park dedicated to the magic of wildlife? Animal Kingdom recently turned 25 and has become an important part of the Walt Disney World Resort.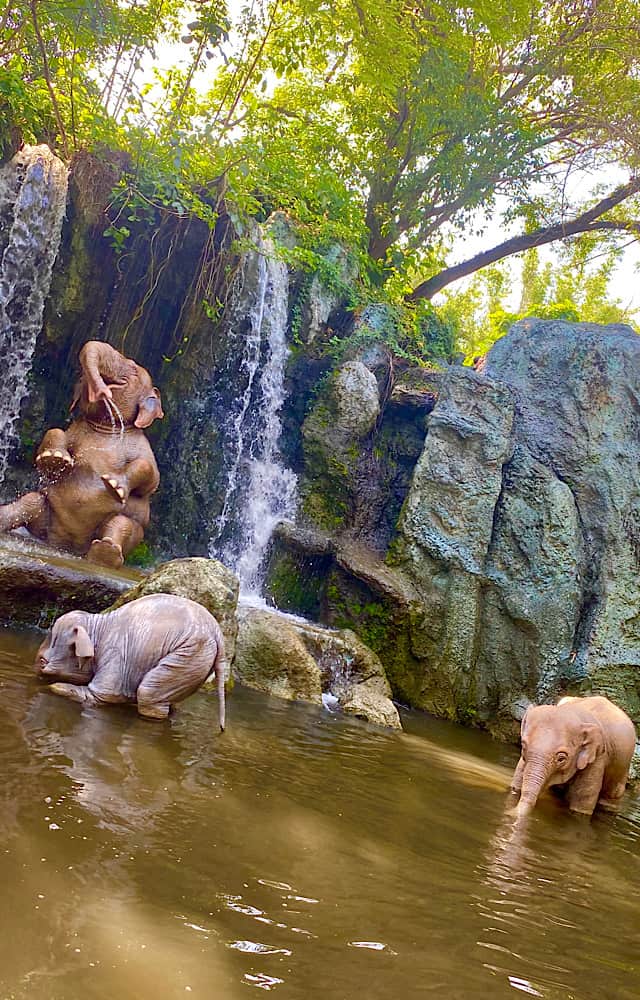 Did you know that when Jungle Cruise was conceived of Walt initially wanted to include live animals for guests to see on the adventure? However, it was a dream that did not come true, and animatronics had to fit the bill.
Don't you imagine it would please Walt to see attractions in his parks that involve real live animals such as Kilimanjaro Safari where guests ride a safari vehicle among the creatures of Africa? The Imagineers who came after him made that impossibility possible.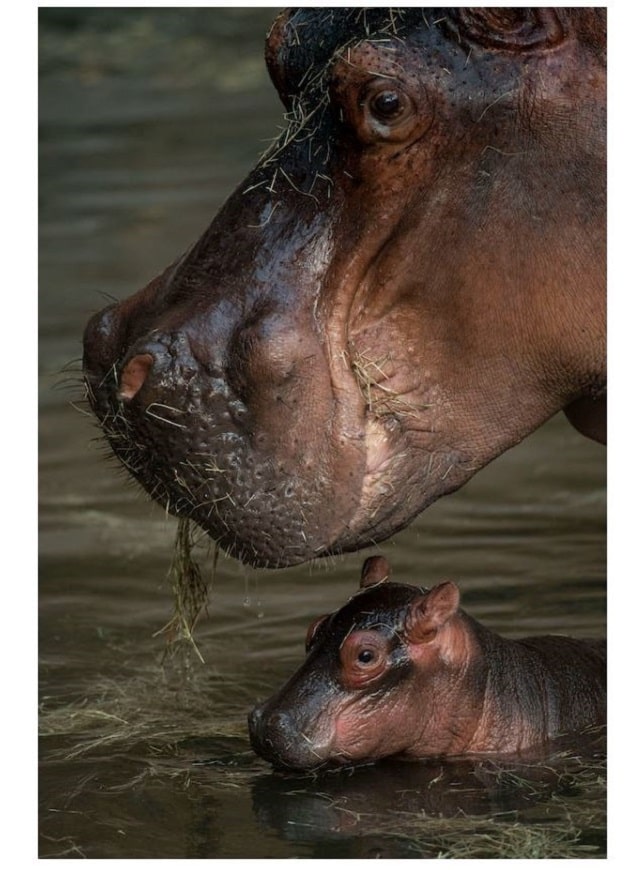 Not only would he probably enjoy seeing Animal Kingdom, but he would might even love to hear all about Disney Conservation, an organization dedicated to protecting wildlife and promoting conservation. It is making a difference across the globe with dozens of grants for conservation.
Party at Animal Kingdom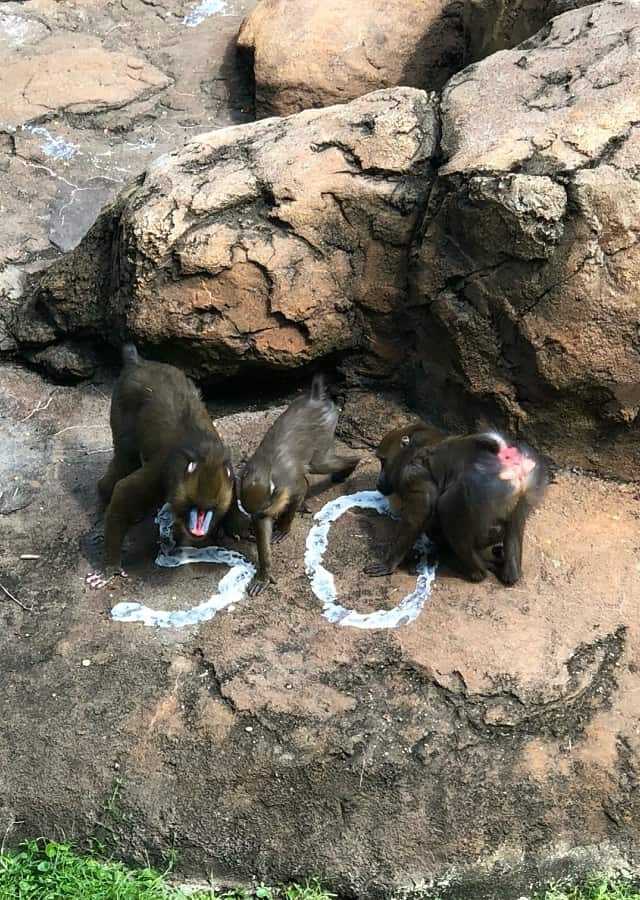 The human festivities for the 50th kicked off on October 1, 2021. However, the keepers at Animal Kingdom made sure our magical animal friends were part of the anniversary celebration fun, too!
Did you know that the animals who call Animal Kingdom home frequently receive enrichment? That's right, animals need enriching activities just like people!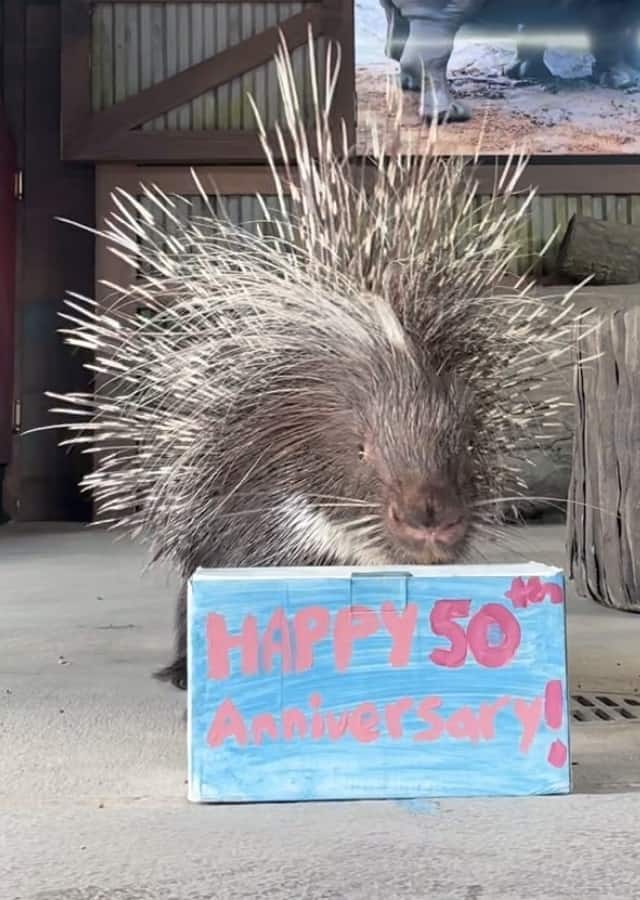 Since the theme park's animals do not have to work as hard at natural activities such as finding food, locating shelter, or escaping danger as part of their life at Animal Kingdom, they need other types of physical and mental stimulation.
The keepers come up with ideas for giving the animals an interesting and active life where they are able to perform natural animal behaviors. Enrichment allows animals a chance to make new and interesting choices. It gives them a chance to both interact with and exert control over their environment.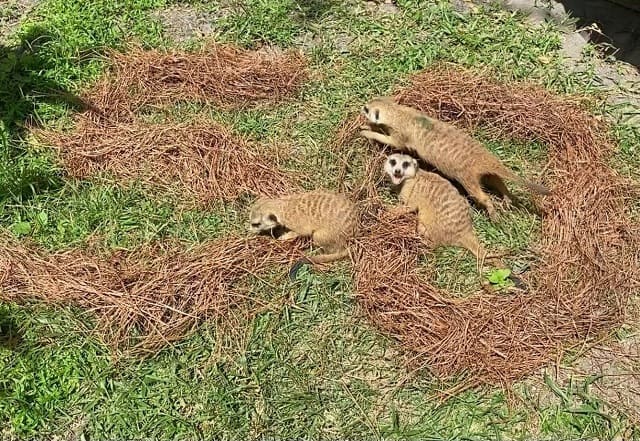 To provide enrichment, the keepers may do something as simple as change up where food is placed so that animals must forage for it. Or they may even introduce a food puzzle toy. They might also change something or add something new to the environment for exploration like this pine straw in the shape of a 50.
The simple shifts in their world provide them both important mental and physical stimulation. Of course, it also benefits guests and keepers alike because it can be can also be great fun to see the animals engage in these new ways.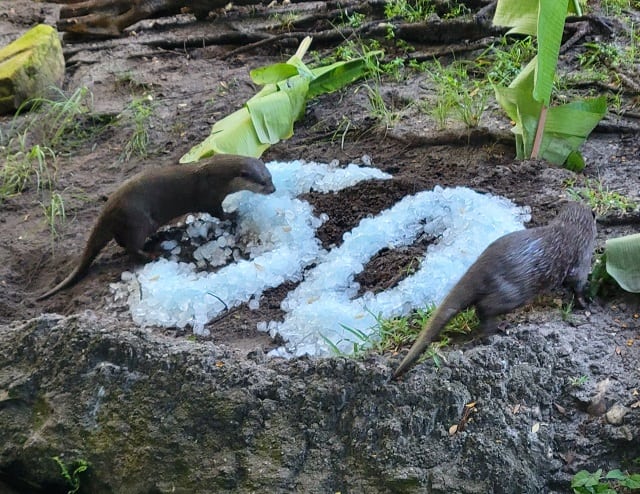 For Walt Disney World's 50th Anniversary, the keepers had all kinds of fun tricks up their sleeves. They used the number 50 to both engage animals and delight guests who were lucky enough to be passing by.
For example, the otters got to enjoy some crushed ice. What an otterly adorable change of pace.
Party at Conservation Station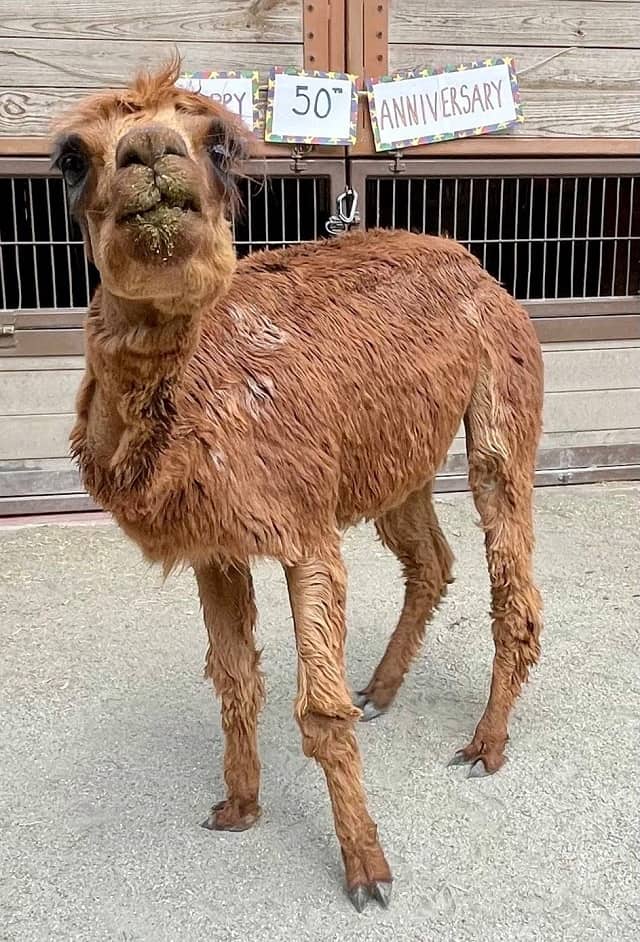 Over at Conservation Station, the animal residents got to have some fun. Conservation Station is located over at Rafiki's Planet Watch.
If you want to visit, you will need to take the Wildlife Express Train from Harambee Station to Rafiki's planet watch. But, if you want to go, you need to go early. The last train departs Harambe Station at 4:30 PM daily.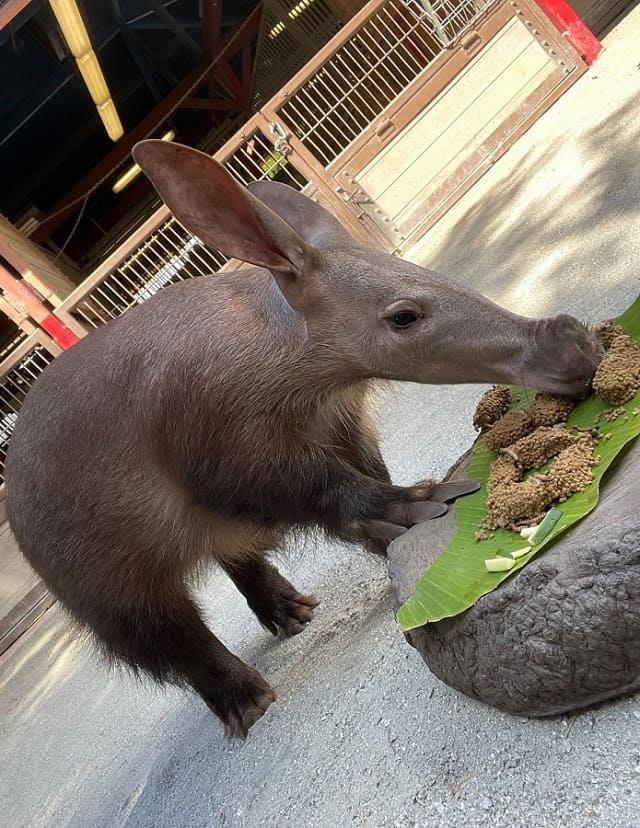 Once you are there, you can see quite a number of animals. For the occasion of the 50th, the keepers incorporated the number 50 into food enrichment.
The aardvarks got to enjoy a 50-shaped snack for the occasion. And aardvarks aren't the only ones.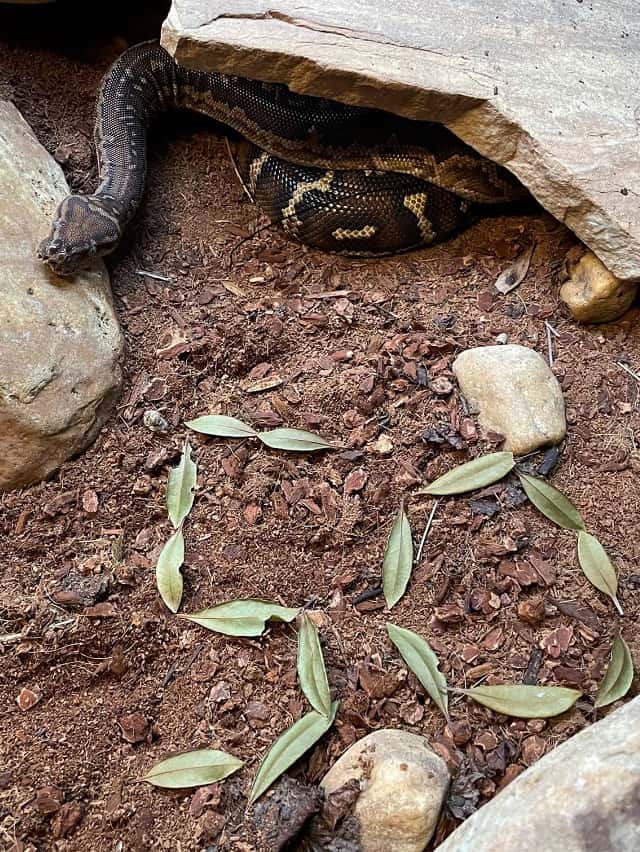 Conservation Station is also home to invertebrate, insect, and reptile windows. The keepers made their homes a little more festive as well by using natural materials to write the number 50.
Party at Animal Kingdom Lodge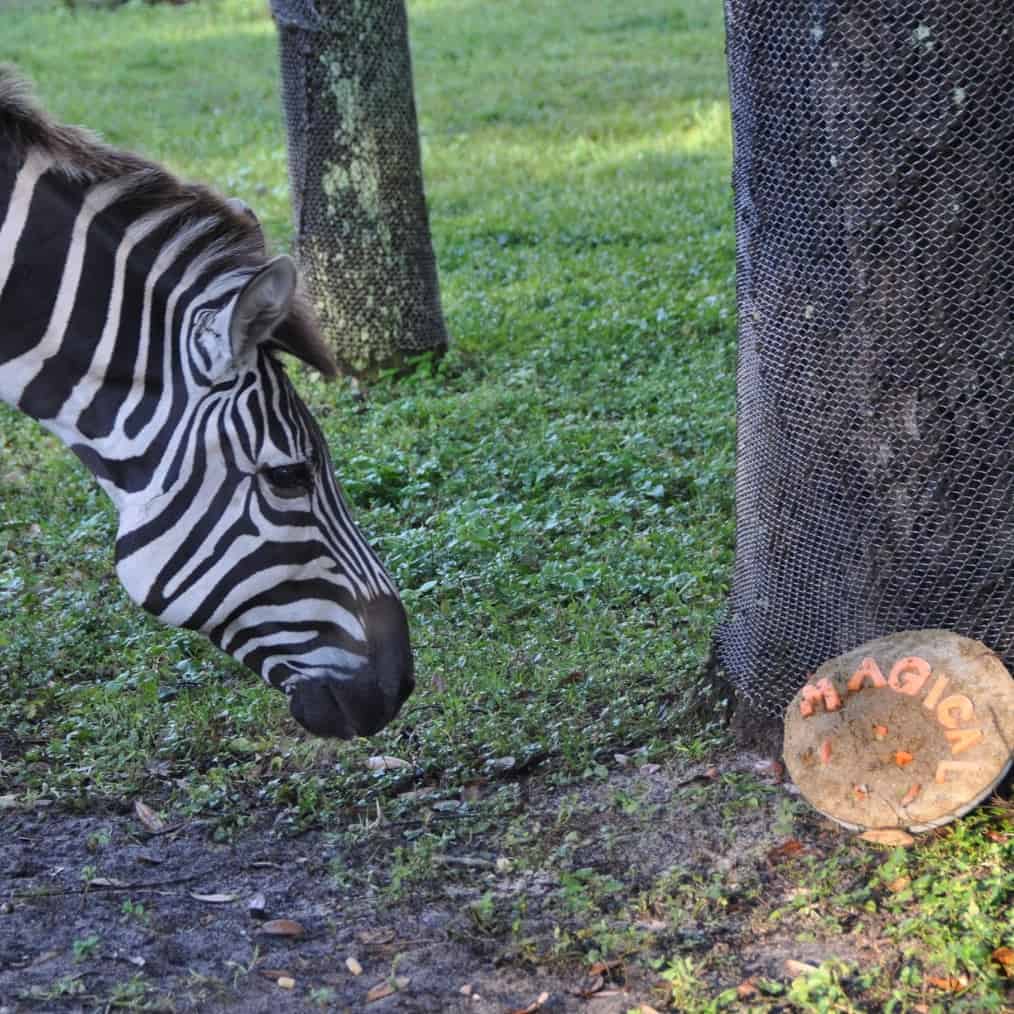 You may know that Animal Kingdom Lodge has its own savanna for guests to marvel over. Lucky guests with a savanna view can watch the animals from their rooms.
However, there are plenty of places around the resort to watch the animals on the savanna. And the keepers at the lodge gave both guests and animals a little bit of 50th Anniversary fun.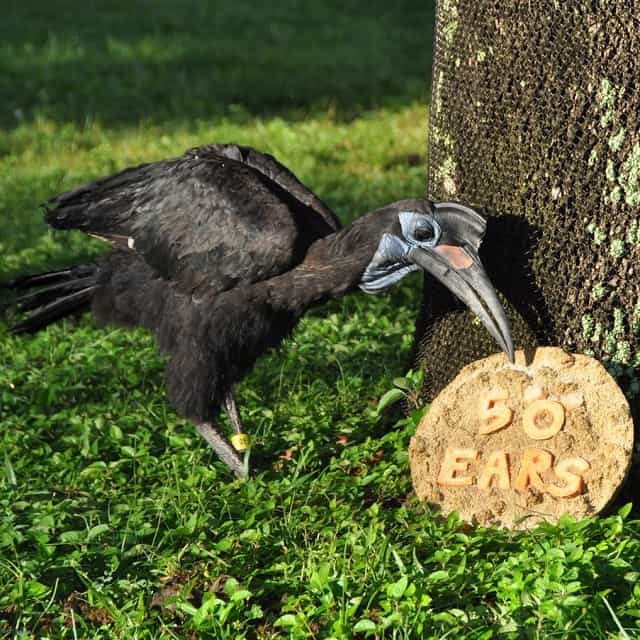 Zebras and Ankole cattle both had magical touches in their habitats. It looks like one lucky hornbill even discovered a hidden Mickey!
An Elephant Show
Back over in Animal Kingdom, the keepers made a 50th anniversary sign for four-year-old Stella, a young elephant in their care. They set it up so that she could interact with it.
Stella treated it a bit like a banner that a football team runs through before a big game. After all, knocking things over and getting dirt everywhere is great fun when one is four. Who knew elephants and preschoolers had so much in common?
A Castle for the Rhinos
Also, over in Animal Kingdom, the rhinos had a surprise waiting for them! Jao and her baby, Walt Disney World's newest white rhino calf, found their own Earidescent Disney castle set up in their environment.
The little one didn't know what to think at first. But soon enough, Mama discovered there was food to be had at its base, and all was well.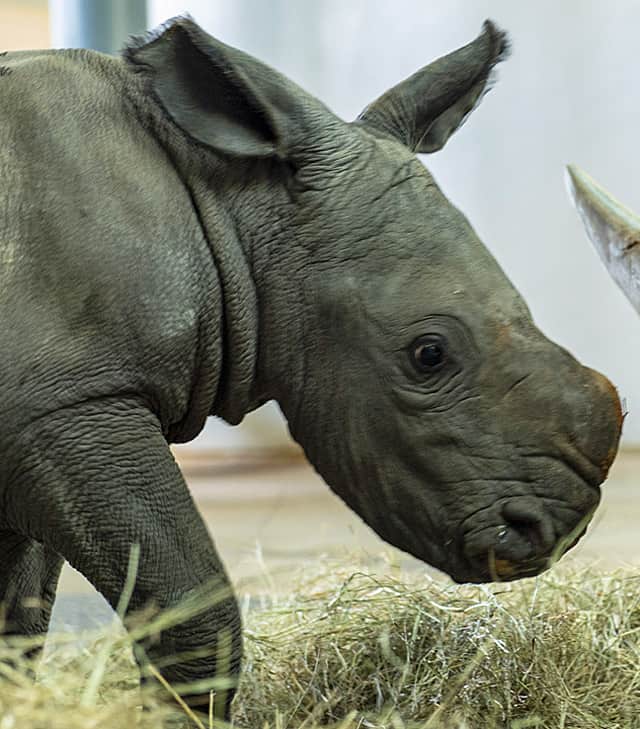 My favorite part of the entire display is "We are the magic." Because truly these magnificent animals are magical!
Happy Anniversary, Critters!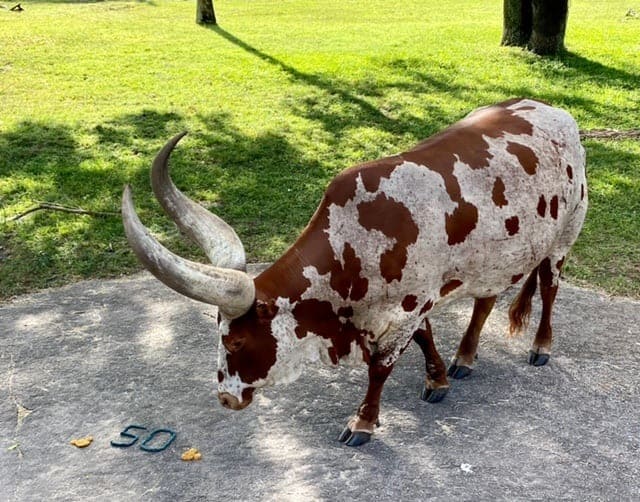 If you have a trip planned to Walt Disney World to check out all of the festivities of the 50th Anniversary, don't forget to visit the animals at Animal Kingdom. You might even get to catch a glimpse of some animal enrichment!
And don't forget to head over to Epcot where the animals and aquarists at the Living Seas have been having some fun of their own. You can read about it here.
Do you love seeing animal enrichment? What do you think of the 50th Anniversary fun? Let us know on the Kenny the Pirate Facebook page. Don't forget to join the KtP crew page, too!