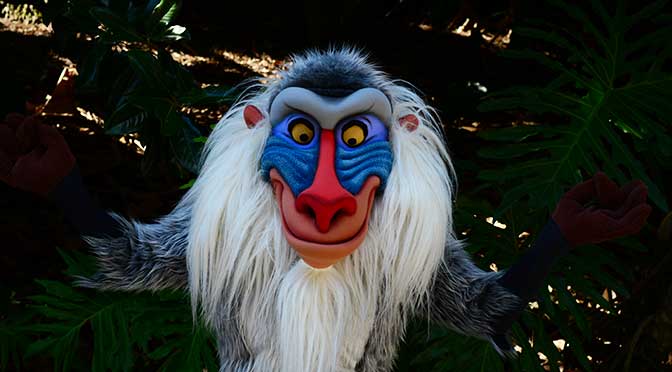 Rafiki's Planet Watch at the Conservation Station in Disney's Animal Kingdom has been closed since October 21, 2018.  It now has an opening date set with some new enhancements!
Rafiki's Planet Watch will officially reopen on July 11, 2019 and will offer a new experience for guests visiting the the Conservation Station.   The animation class sounds like a great addition, since it was removed from Disney's Hollywood Studios when that area became Star Wars Launch Bay.
Disney – "In honor of our celebration of Disney's "The Lion King," we'll be launching The Animation Experience at Conservation Station, offering our guests the opportunity to learn how live animals have inspired some of the most iconic characters from this beloved "tail." You'll learn more about some of the animals who call our park home and then have the chance to create a personalized piece of Disney art through an instructor-led animation class. As you'd expect, some of your favorite characters from "The Lion King" will be the stars of The Animation Experience, which will start when Rafiki's Planet Watch reopens on July 11. Come learn how to draw Simba, Zazu, Pumbaa, Timon and more. Each session will be different so be sure to visit often to complete the collection. Disney FastPass+ Service will be offered for the experience, and you can make those selections starting later today. "
The focus of the Conservation Station has been to protect wildlife and expose guests to how animals are cared for and their habitats are protected throughout the world.  You'll be able to view the veterinary care through large glass windows once again.  The Affection Section, where guests can pet animals will return as well!  You'll need to take the Wildlife Express Train from Africa to reach Rafiki's Planet Watch.
Are you looking forward to the return of Rafiki's Planet Watch?