The votes are in! We asked our Crew members if they could stay at any Walt Disney World resort, which one would they pick? Though it was a tough decision, one stood out among the rest. See what Disney fans think is the best resort to stay at in Walt Disney World and let us know if you agree!
Disney Resorts
For many guests, part of the Disney magic is staying in the "Disney bubble". For a long time, there have been many incentives to staying on property besides just being immersed in the Disney magic.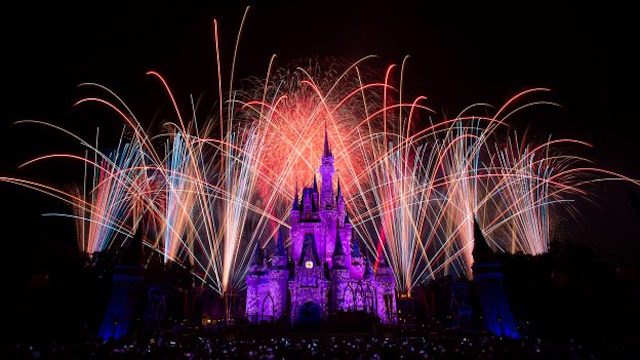 Sadly, we are starting to see some of those perks being stripped away such as Disney's Magical Express, MagicBands and Extra Magic Hours. However, one thing that will never go away is the amazing theming at these resorts.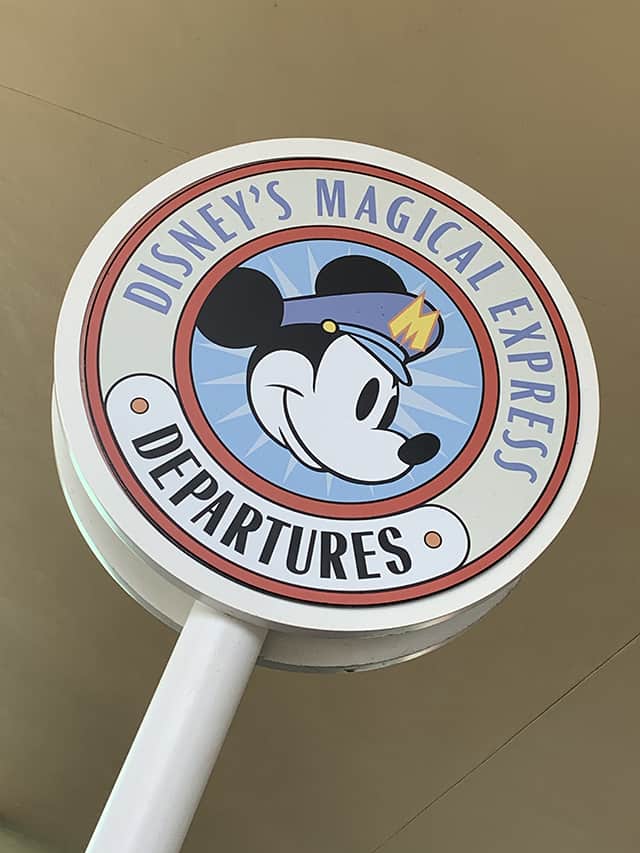 There is still something so magical about staying in the heart of Disney, and everyone has a specific favorite for various reasons. For me, my favorite will always be the Beach Club Resort. I love everything about it. The smell, the location, the theme, etc. 
Others may prefer a totally different resort, and I love to hear their reasons why! Perhaps they prefer the views, location or transportation options at a specific resort.
Hundreds of our readers voted on which resort they would stay at if they had their choice. Take a look at which resort came out on top!
#10. Yacht Club Resort
Disney's Yacht Club Resort is located right between Epcot and Hollywood Studios theme parks. It's location is one reason people seem to love it so much.
The resort is only about a 15 minute bus ride to the Magic Kingdom and a quick Friendship boat ride or Skyliner ride away from Epcot and Hollywood Studios.
The Yacht Club's exterior is painted grey to distinguish itself from the pastel blue coloring of its sister resort, the Beach Club. Inside, you'll find the same muted color palette with more grey and white coloring.
From the moment you walk in, you'll notice the Yacht Club exudes a feeling of high-end elegance.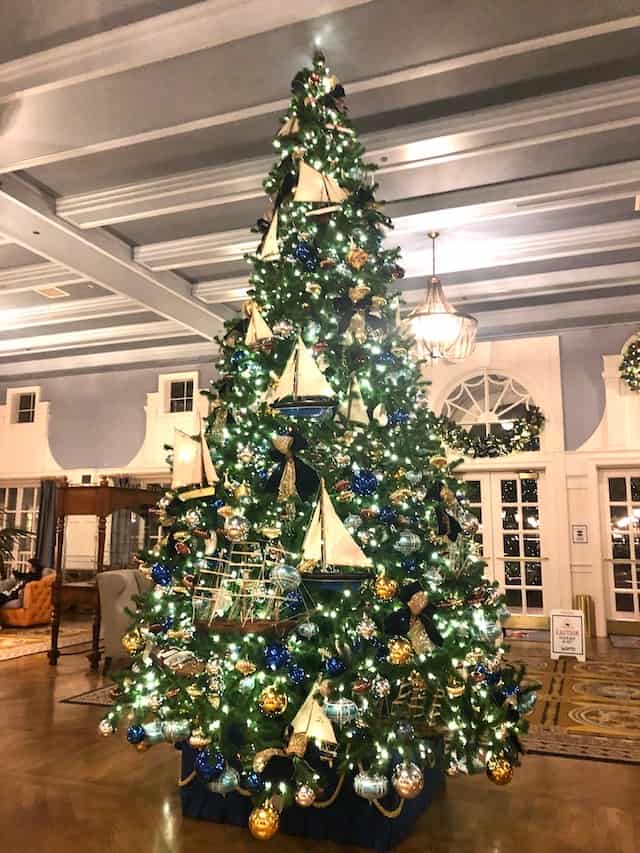 One reason guests tend to rate the Yacht Club a little lower on our list is that they feel the atmosphere is slightly stuffier than the Beach Club. 
While families with young children might prefer the Beach Club due to it's more fun and whimsical atmosphere, guests traveling without children might find the Yacht Club a more quiet and enjoyable experience.
Another thing to keep in mind is that the Yacht Club is considered a pet-friendly resort. This may be a selling point for some and a deal breaker for others.
Check out our complete guide to Disney's Yacht and Beach Club Resort to see which is best for you!
#9. Disney's Boardwalk Resort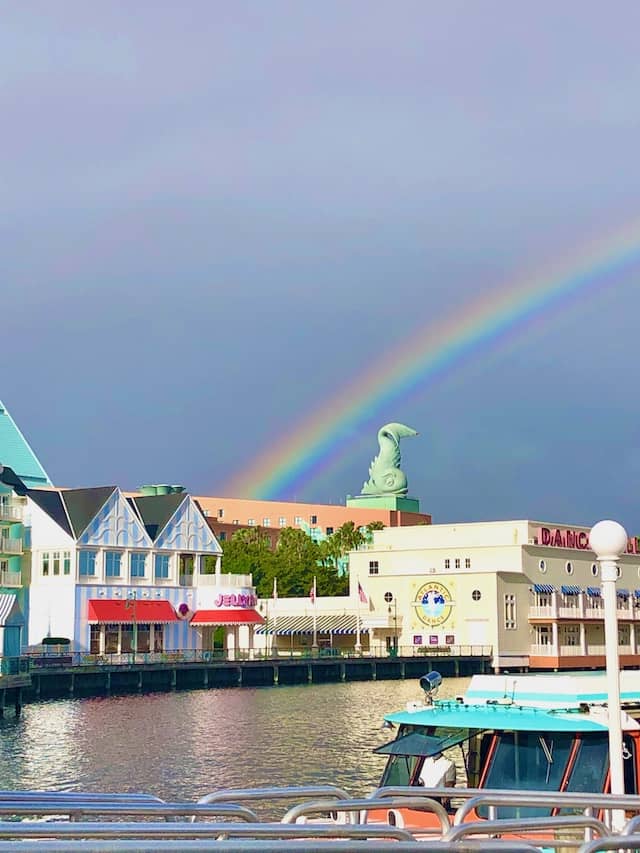 Guests who love staying at the Boardwalk will tell you there are many reasons it is their number one place to stay.

For starters, the Boardwalk has a unique theming and charm that sets it apart from all the other resorts. It's modeled after the turn-of-the-century boardwalks in coastal cities and offers lots of fun entertainment and dining options.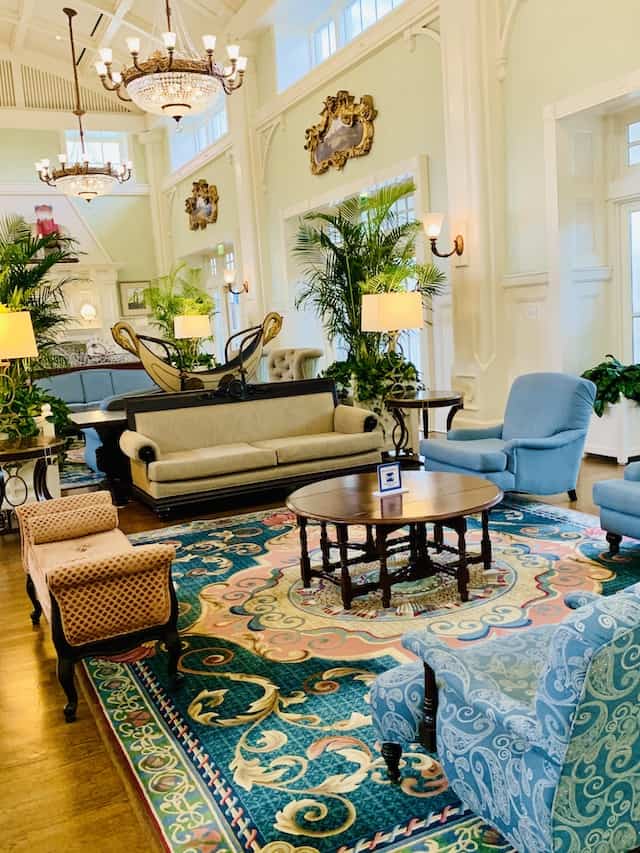 One of my favorite places to dine at the Boardwalk is Big River Bar Grille & Brewing Works. Their meatloaf is absolutely amazing, and it's been a family-favorite dining location for us for many years!
I'm happy to report that Big River has recently reopened after a lengthy closure due to the pandemic!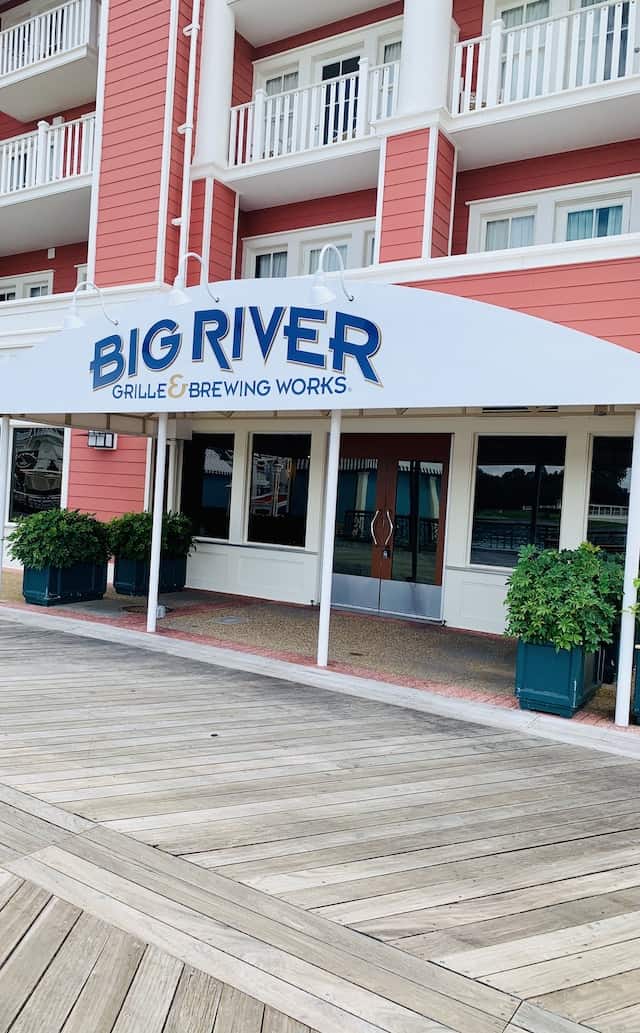 Some people find that the whimsical elements of the resort are a bit too creepy for their tastes such as the Nanny Chairs that mysteriously move around the resort or the creepy clown pool.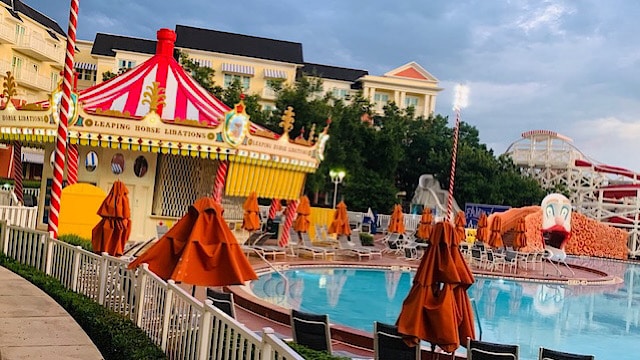 For those that hated the clown (whom our writing team has affectionately named Mr. Spaghettios), they will be pleased to find that he has been replaced by a painted mural of Mickey cartoons.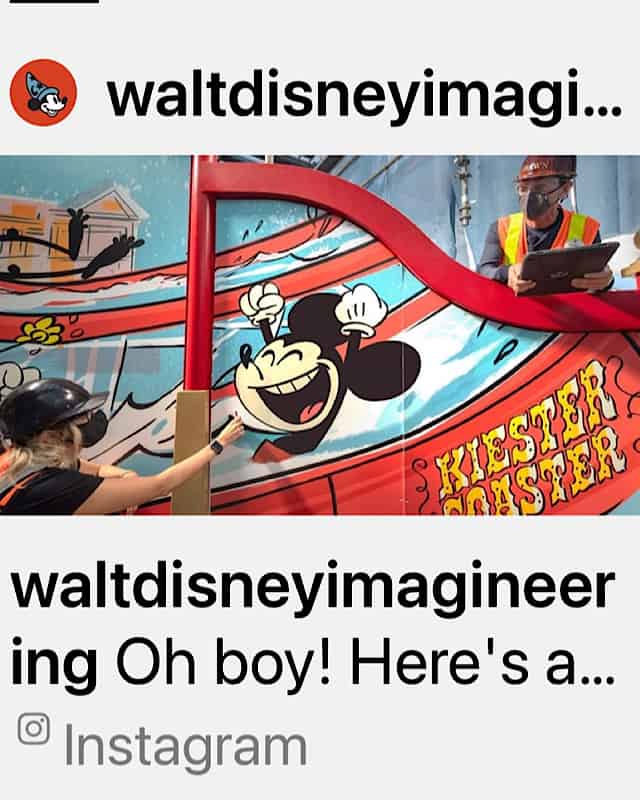 The Boardwalk is conveniently located between Epcot and Hollywood Studios, not to mention directly across from the Yacht and Beach Club so guests can have easy access to those amenities, too.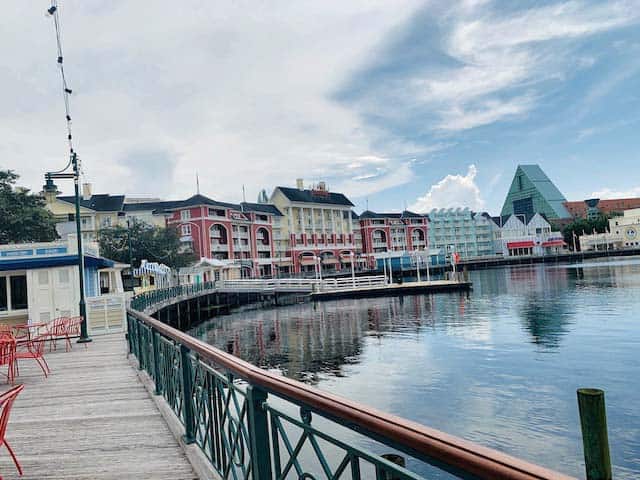 If you get the chance to stay at the Boardwalk, you'll quickly see why guests are big fans of this deluxe resort! Check out this Guide to Staying at Disney's Boardwalk Resort!
#8. Port Orleans French Quarter
Port Orleans French Quarter Resort is one of my all-time favorite resorts! In fact, when I don't want to spend a ton of money staying at the Beach Club, French Quarter is my next choice!
There is so much to love about this hotel. First off, the theming is amazing! The entire resort is designed to look like a New Orleans town, and Mardi Gras celebration is everywhere!
The colors are vibrant and the jazz music just puts you in a fabulous mood as you walk around this hotel.
One reason I personally love French Quarter so much is its size. Port Orleans French Quarter is the smallest of all of the moderate hotels. Because of this, it is much easier to get around and far more quiet than the other moderate resorts.
Unlike some of the larger moderate resorts, French Quarter never feels overly congested. There are always people around, but it never feels as crowded as the other hotels in its category.
Another thing I love is that French Quarter has just one bus stop. For my family, this is everything. All of the other moderate resorts have multiple bus depots.
For my mom, who uses a scooter, we need to stay at a resort that doesn't require multiple stops so she can unload safely without other people on the bus. This is something to keep in mind for guests with accessibility concerns.
French Quarter also has one of the best pools in Disney. Of course, Stormalong Bay at the Yacht and Beach Club will always be my favorite, but I just love the whimsical atmosphere and decor of the Doubloon Lagoon at Port Orleans French Quarter!
If you are a fan of those hot delicious Mickey Beignets, this is the only place in Walt Disney World where you can grab them!
We loved stopping in at the new Beignet Cafe at Port Orleans multiple times on our last stay here. They were the perfect end of the night snack to take back to our room!
At this time, Port Orleans French Quarter has not reopened. I'll be waiting very impatiently until it does!
#7. Riviera Resort
Disney's newest DVC-only resort has quickly warmed its way into the hearts of many guests. A few of our writers have had the opportunity to stay here, and both have had rave reviews of their experience!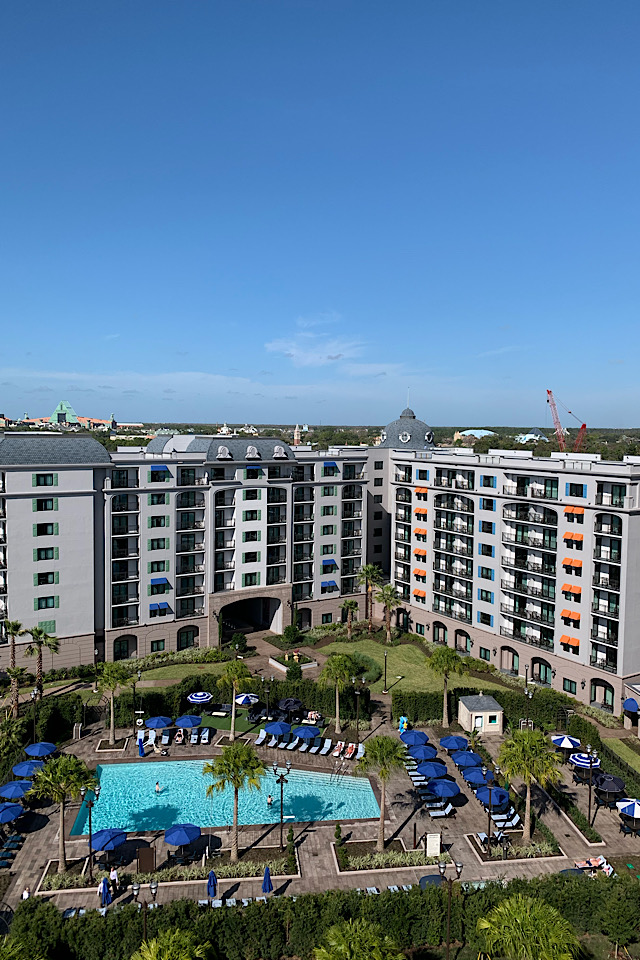 I visited back in February of 2020 and fell in love with the gorgeous skyline tunnel mosaics and the amazing food at Bar Riva.
There is so much to do at this resort, it's a vacation within a vacation! Outside on the grounds there were bocce courts and a life-sized chess board to pass the time.
Personally, I wish there was a little more Disney theming to the resort. However, I understand the concept was designed after the places that Walt Disney traveled to on his own family vacations.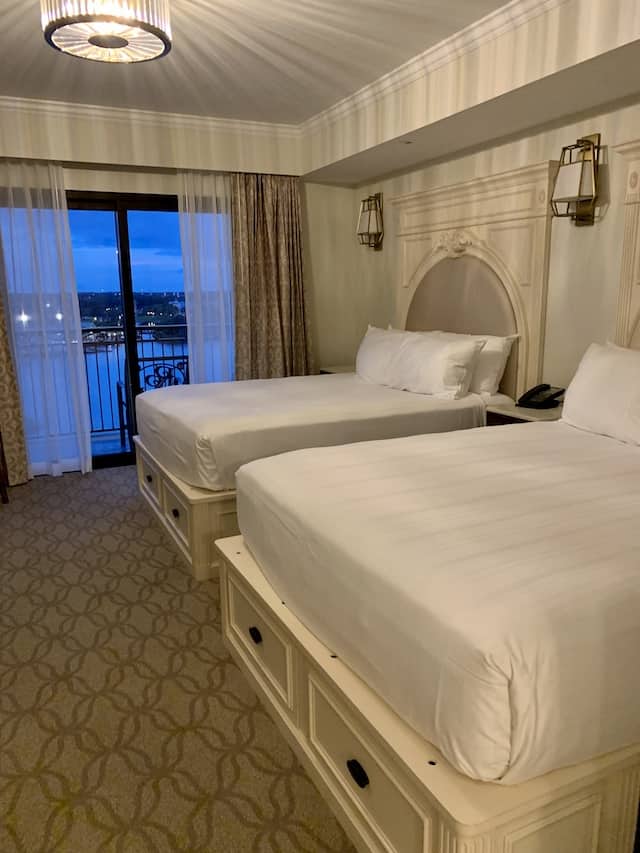 Guests also love the many spacious room offerings and convenience of the Disney Skyliner transportation. Not to mention Topolino's Terrace has quickly become a widely popular breakfast destination for characters and delicious food!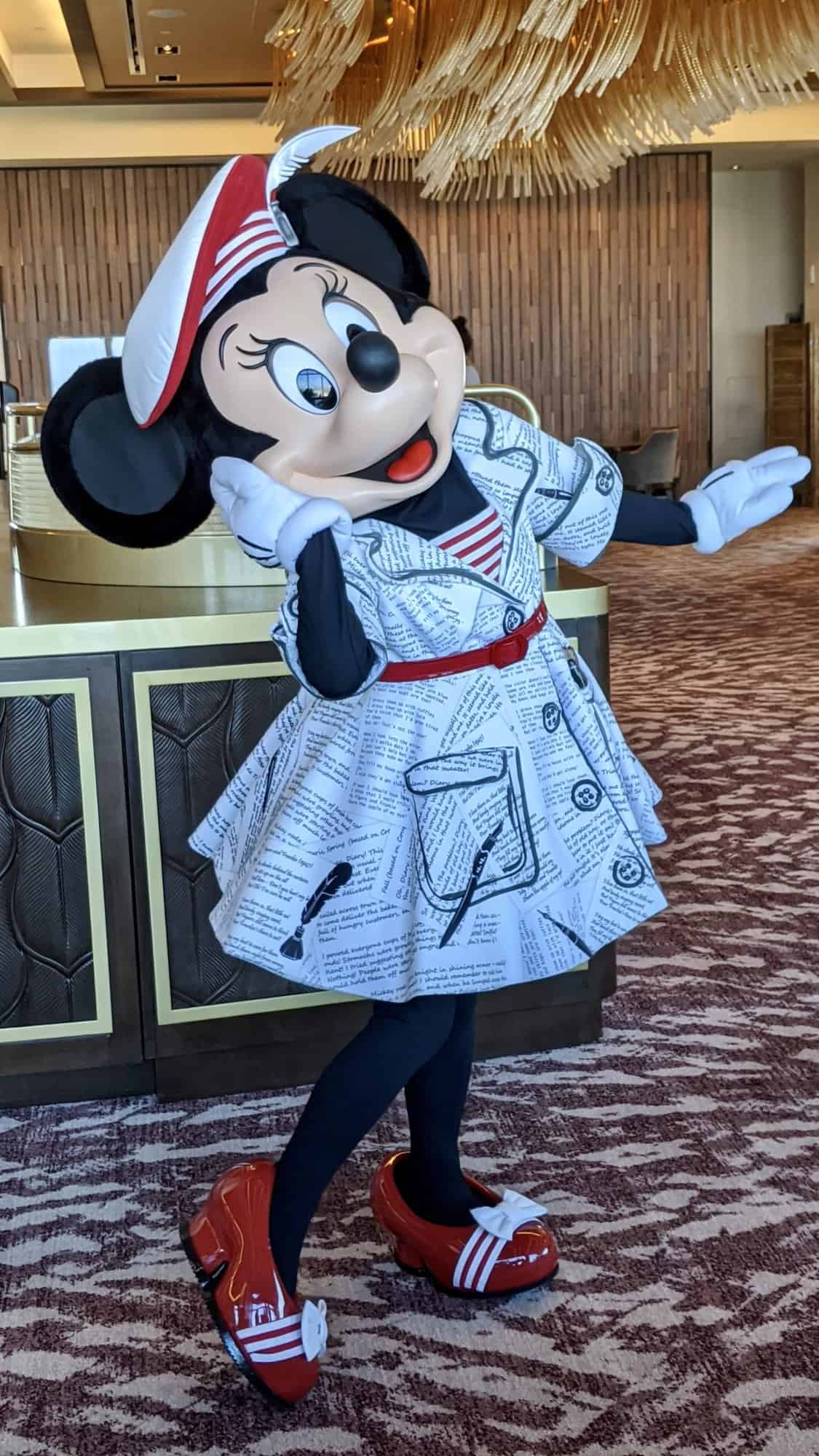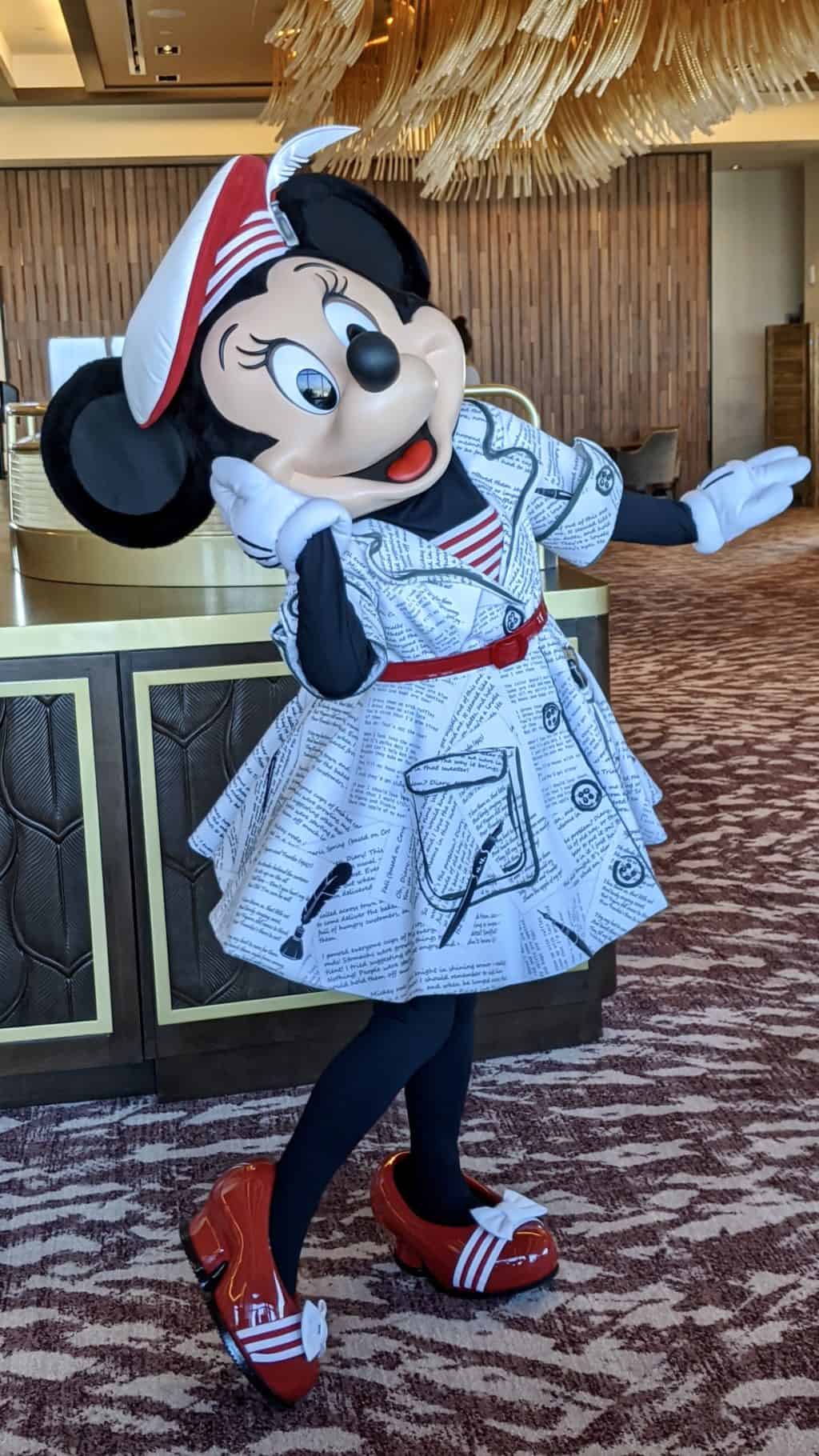 If you are looking for somewhere new and exciting to stay, be sure to give Disney's Riviera Resort a try!
Check out our Complete Guide to Staying at Disney's Riviera Resort!
#6. Contemporary Resort
I am always a little surprised as to how many people love the Contemporary Resort. Personally, I don't think the decor stands up to all the other deluxe resorts out there. I completely understand why guests like the location, though.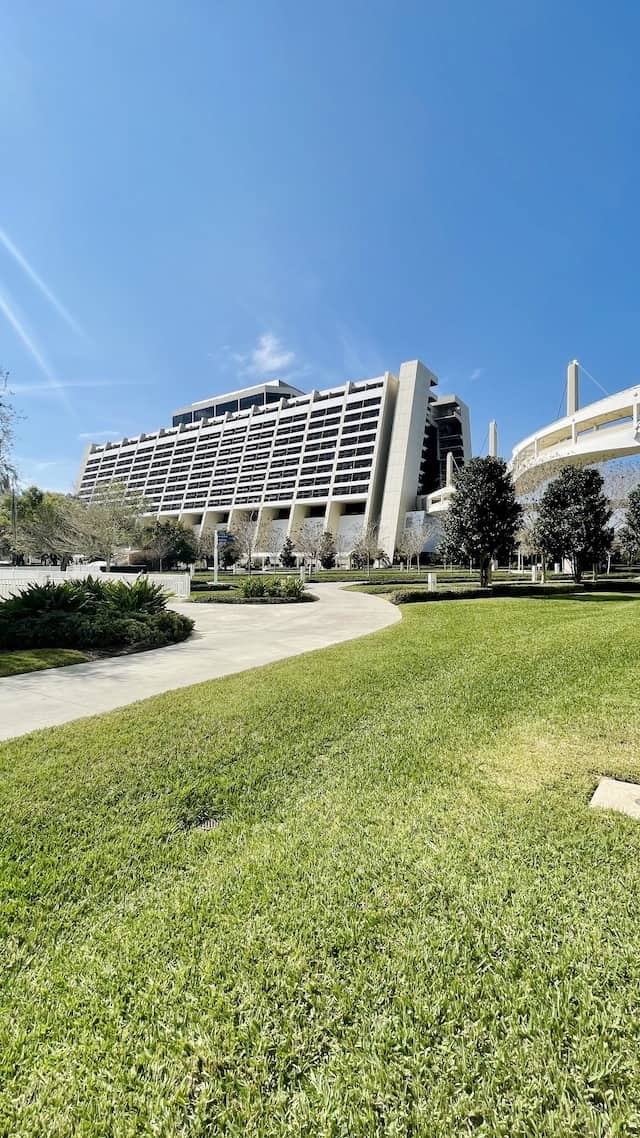 The Contemporary is in the perfect location. You are the first to get on the monorail and the first to get off coming and going from the Magic Kingdom. It's a lot easier to find a place to sit when everyone has already disembarked at the Magic Kingdom before you board.
Plus at the end of the night you are the first stop to get off, meaning you can get back to your room and your comfy bed much faster!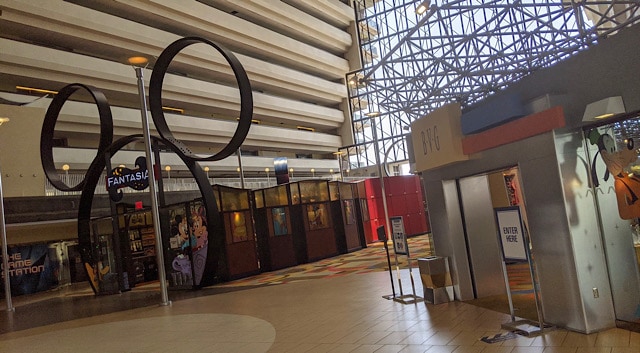 Another reason guests love the Contemporary is the Disney "nostalgia". It's one of the original resorts! Back when Disney World opened in 1971, the Contemporary was the only hotel open along with the Polynesian Village Resort.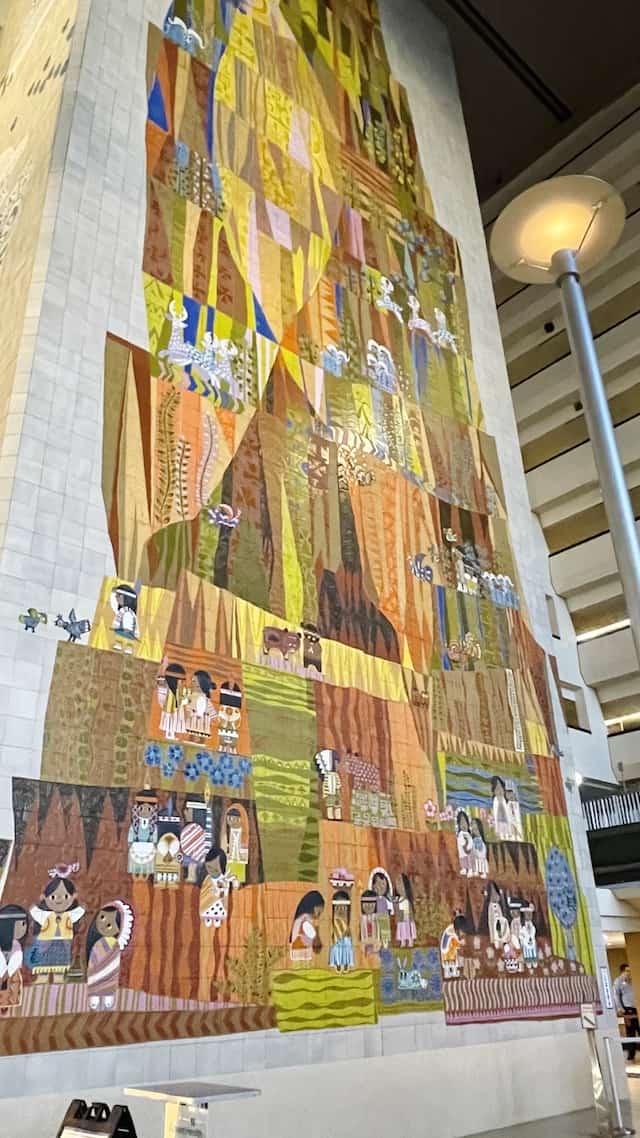 Plus the monorail actually runs through the resort! How cool is that?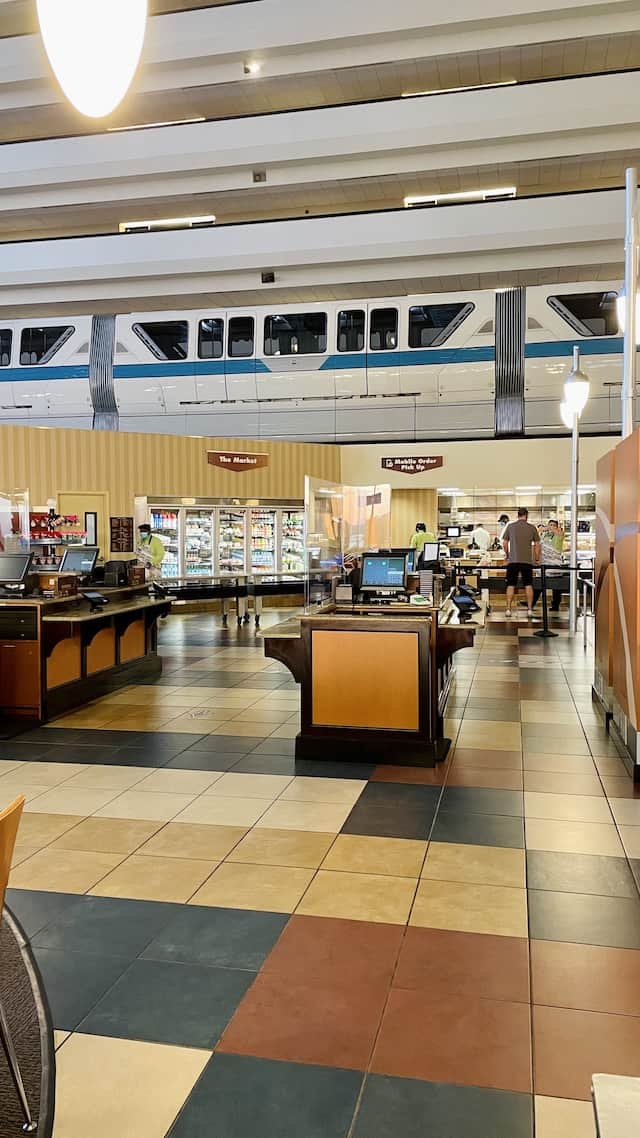 The Contemporary also has many excellent dining options and if you don't want to try those, you are a quick monorail ride away from two more resorts with lots of fine dining options, too.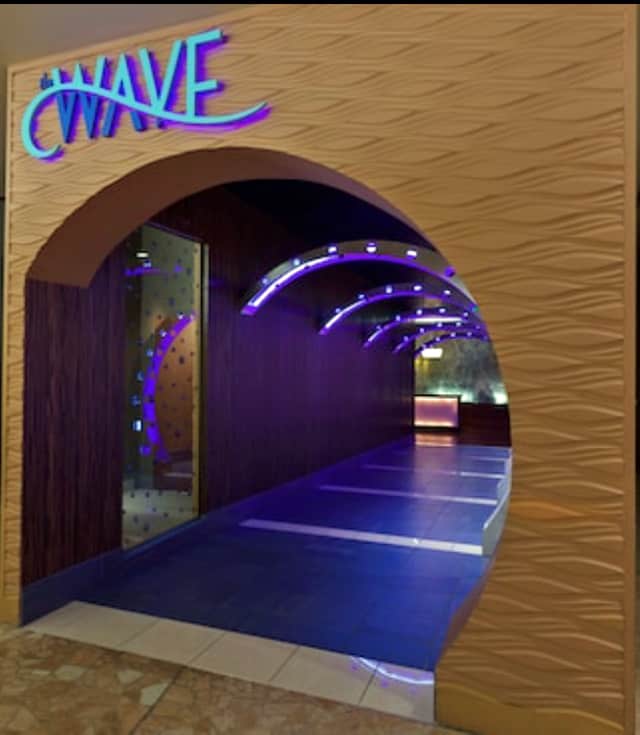 I think if the theming of the resort was slightly better, Contemporary might have scored higher on our list, but many guests still agree this resort has a lot to offer. Check out a complete guide to Contemporary resort HERE!
#5. Wilderness Lodge
I absolutely love the Wilderness Lodge Resort! My parents actually stayed here the very first weekend it opened. Since then, it has been a favorite of my family. We have been fortunate enough to spend numerous vacations here, and it has always been a great experience!
First of all, the theming is so unique! This resort was modeled after the Old Faithful Inn in Yellowstone National Park and has lots of western and Native American elements throughout the resort decor.
Wilderness Lodge is also close to the Magic Kingdom. While not on the monorail, it's a quick boat ride away which is why guests love the location so much.
There are also a ton of delicious dining locations at this resort! You are sure to find something that will please the whole family! Plus, when you come home after a long day at the parks, is there anything more relaxing than sitting in a rocking chair by the fireplace?
The only negative thing I found with the Wilderness Lodge was an accessibility issue.
The boats that travel to the Magic Kingdom do not have scooter/wheelchair ramps. We found this out the hard way when we docked at resort and the dock was an inch higher than the boat. We ended up having to lift the scooter up on to the dock to get it off.
#4. Animal Kingdom Lodge
Animal Kingdom Lodge is a really cool resort! It is the only hotel where you can see real animals out your window! Many guests love this hotel because it immerses them in the beautiful African culture and makes them feel like they are on the African savanna. 
My family stayed here over the 4th of July weekend and we got the chance to experience the savanna view rooms. It was so cool to see the wildlife out of our room, but one thing we noticed is that they were rather far away.
The only time the animals seemed to hang around our area of the hotel was in the middle of the night. Otherwise they were off closer to the backstage entrance.
The resort is also massive, which can be a turn off. It was a 10 minute walk from our room to the lobby everyday and 15 minutes to the bus stop. Luckily our trip was a leisure trip so we didn't have a ton of time constrained plans to worry about.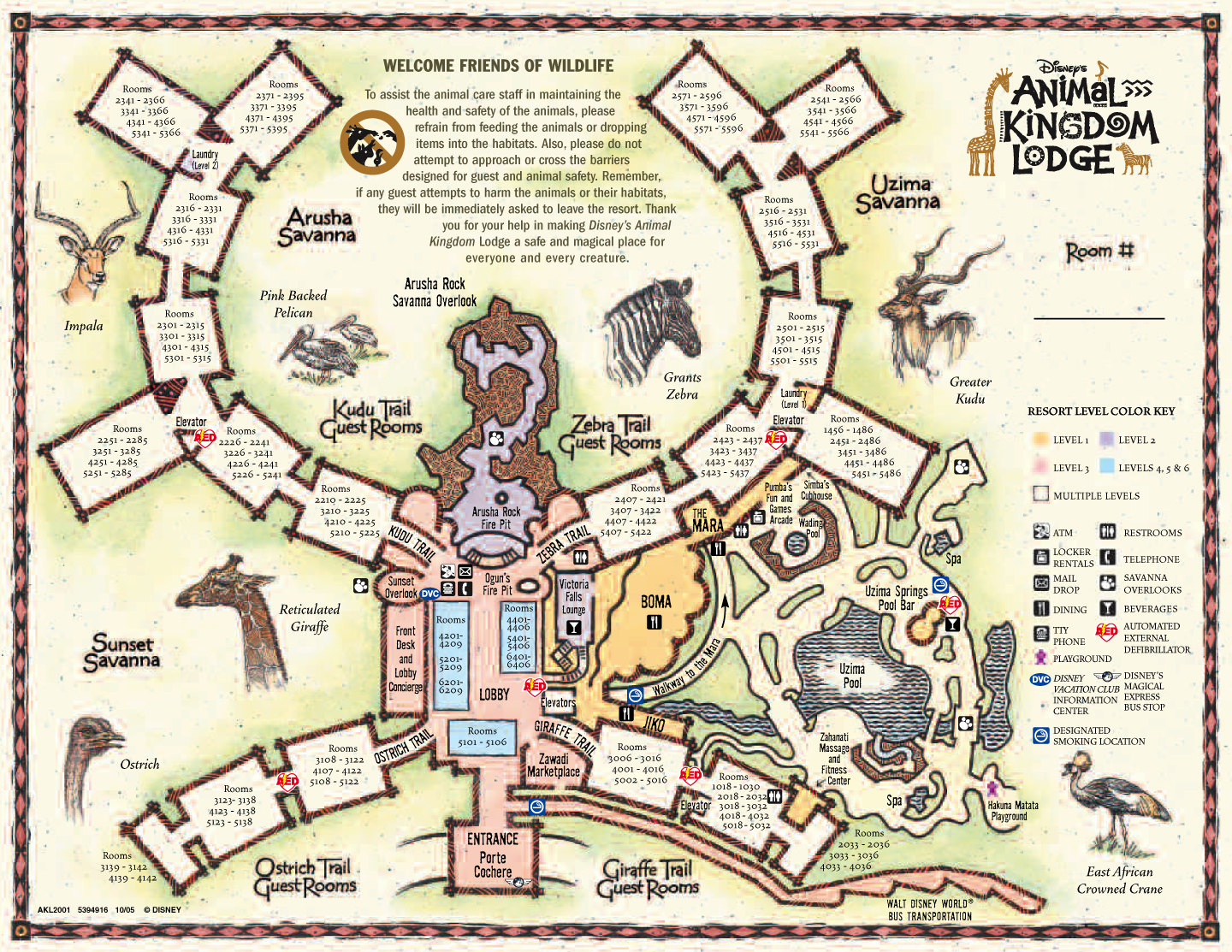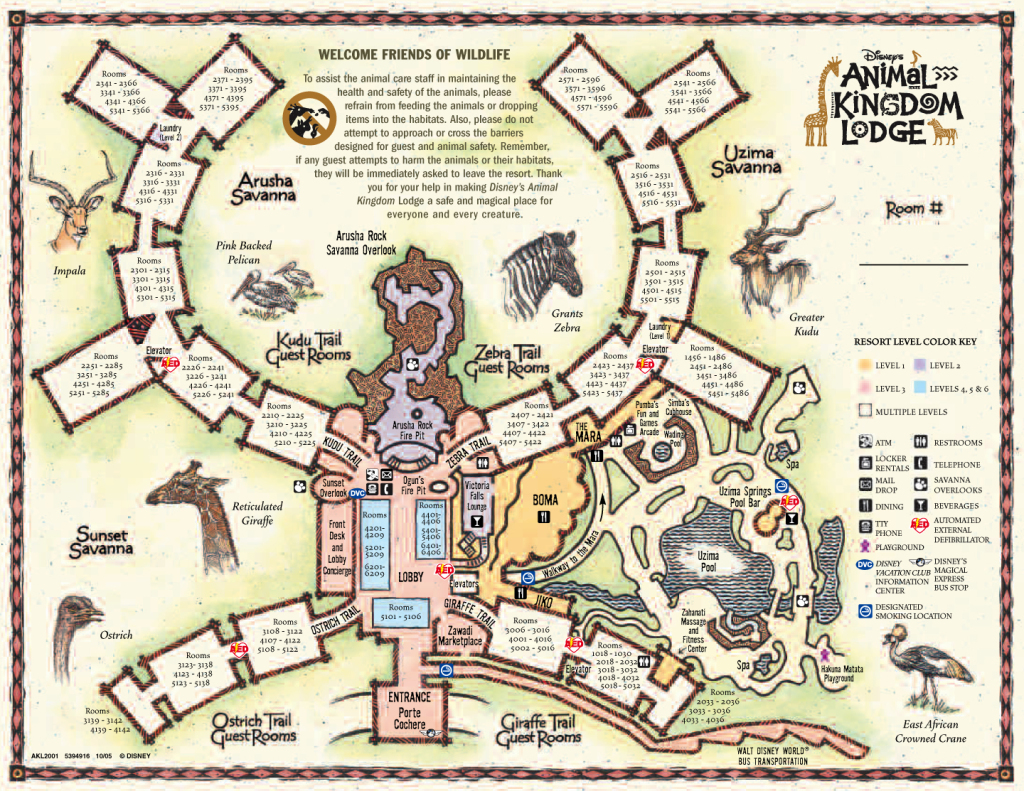 For guests looking to spend a lot of time at their hotel, this is the place! The theming is great, the rooms are so comfy and the food options are spectacular!
However, if you plan to spend a lot of time in the parks, this might not be your best bet because it is pretty far away from all the parks except Animal Kingdom. 
For a full guide to staying at Animal Kingdom Lodge, check out Maggie's review HERE!
#3. Grand Floridan Resort & Spa
The Grand Floridan Resort & Spa is Disney's most luxurious deluxe resort on property. It was modeled after the Victorian era beach resorts from the late 19th century.
Its design is inspired by the Mount Washington Resort in Bretton Woods, New Hampshire and the Hotel del Coronado in Coronado, California.
Guests love the Grand Floridan for a variety of reasons – especially because it has monorail access to the Magic Kingdom, many great dining options, amenities and a full spa! 
A few things that guests complain about with the Grand Floridan (or G Flo as I affectionally call it), are the atmosphere and room locations. Some will say that the resort is a bit stuffy and not kid-friendly. 
I can see where they are coming from. The atmosphere can been a little stuffy, but even as a kid myself, I was never made to feel unwelcome at the Grand Floridian. Cast Members were always so gracious and helpful and the resort is just so stunning.
Another thing that guests sometimes dislike about this hotel is the location of the resort rooms. Most other deluxe resorts have their rooms all under one roof or close-by.
While none of the room's doors are exposed to the elements such as you'll find at value and moderate resorts, there are 5 outer buildings of rooms in addition to the main building that make up the Grand Floridian.
For the expensive price of these rooms, guests don't like having to make the trek up to the Main Building to get on the monorail or to the bus stop.
When we stayed here in February of 2020, we were located in the Sago Cay building (just off to the left of the marina).
I can't speak for the other building locations, as I believe some are farther away than where we were, but we didn't find the walk unmanageable from our location.
It was only about a 5 min walk to the monorail each morning, plus we passed the Gasparilla Island Grill each morning to refill our resort mugs.
I can totally see the inconvenience though if you were located in a farther building and had to walk the grounds in bad weather. 
These few small problems don't detract from the overall "grandness" of the Grand Floridian! There are so many things to do at this hotel, you won't even need to visit the parks!
I know this resort has been one of my favorites since I was a kid and you will not be disappointed if you get the chance to stay here!
Check out my Complete Guide to Staying at the Grand Floridan Resort & Spa!
#2. Beach Club Resort
Our runner up is Disney's Beach Club Resort! The Beach Club is my all-time favorite Disney World hotel. I can't say enough good things about this hotel!
For starters, it is in the perfect location. It's only about 15 mins away from Magic Kingdom and is right next door to Epcot and Hollywood Studios. We loved staying here during the Epcot festivals because you could walk right to the back of Epcot and enter through the International Gateway. 
The Beach Club was also a quick boat ride away from Hollywood Studios, and it's conveniently located directly across from Boardwalk resort, too!
If you are looking for some excellent dining options, the Beach Club has you covered! My personal favorites are Beaches and Cream and Cape May Cafe.
We also love the welcoming and beautiful pastel decor. Not to mention the smell of the lobby is what dreams are made of! 
Guests will often agree that the best pool in all of Disney is Stormalong Bay, (which is shared between the Yacht and Beach Club Resorts). It spans over 3 acres and contains 795,000 gallons of water! 
Many guests prefer the Beach Club over the Yacht Club because it is much more family-friendly. If you're torn on where to stay, be sure to check out my complete guide to the Yacht and Beach Club Resorts!
#1. Polynesian Village Resort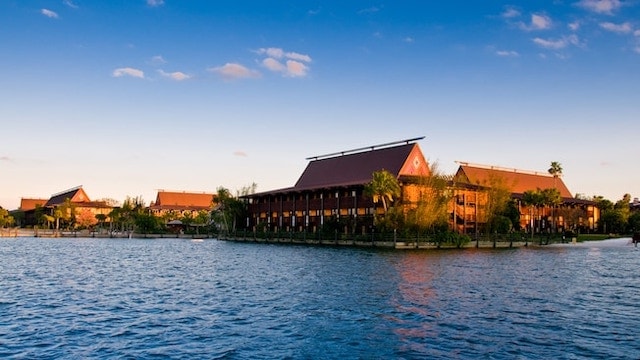 I am not surprised that the Polynesian Village Resort earned the number one spot on our list. Everyone I've ever spoken to that has stayed at the Polynesian loves it! As a kid, this was my favorite resort, too. I just loved the tropical atmosphere. I felt like I was staying in Hawaii.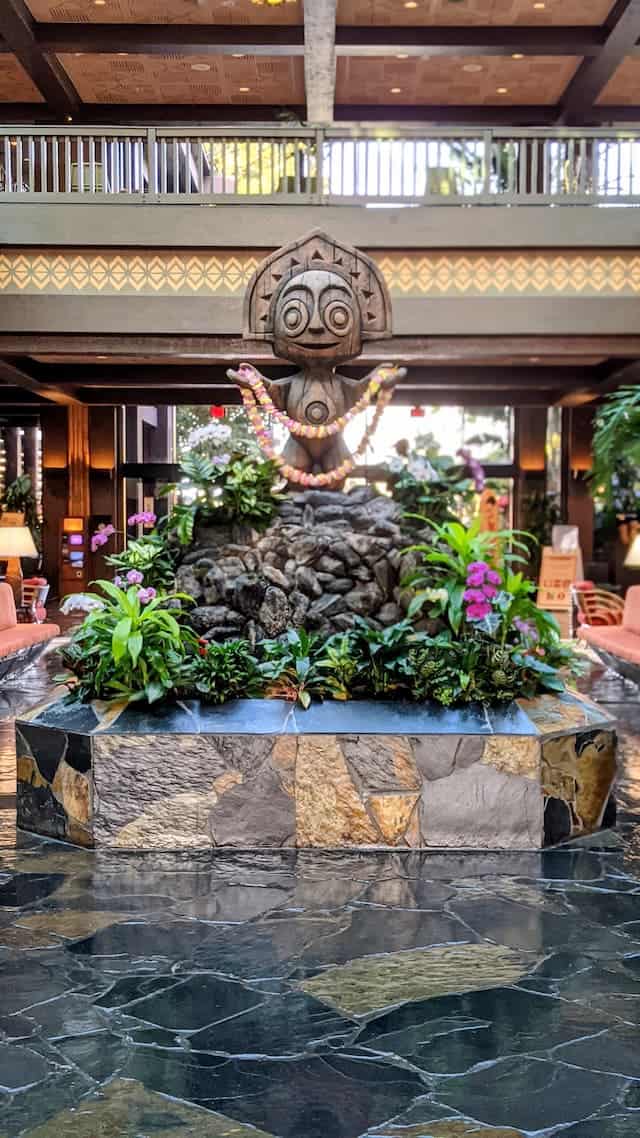 Many guests prefer the Polynesian because it has quick monorail access to the Magic Kingdom and all the other Magic Kingdom resorts.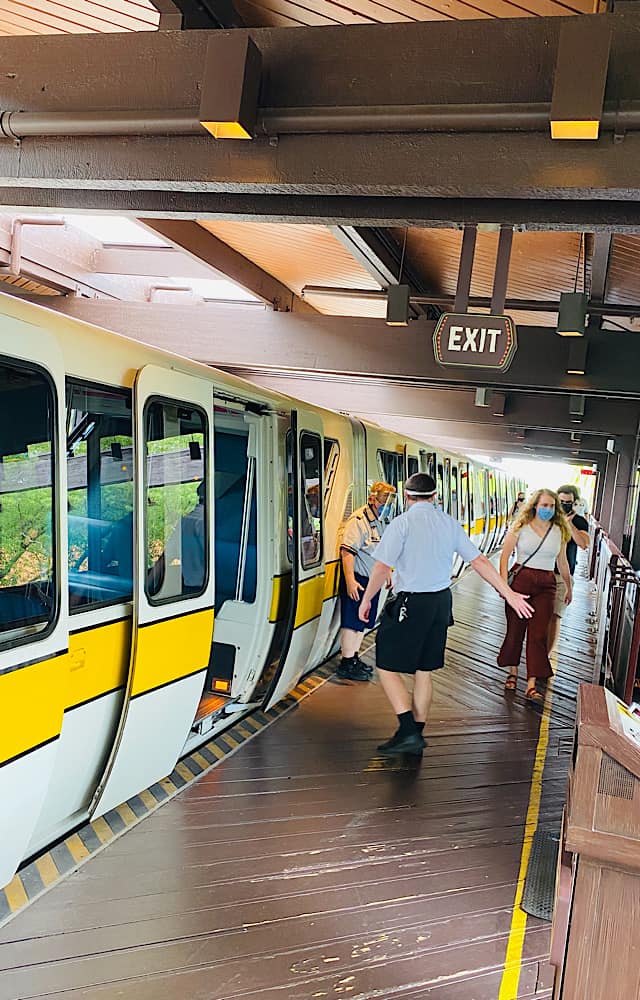 it also has fabulous shopping and dining options and if you want to venture away from your resort for dinner, there are plenty of great options close by.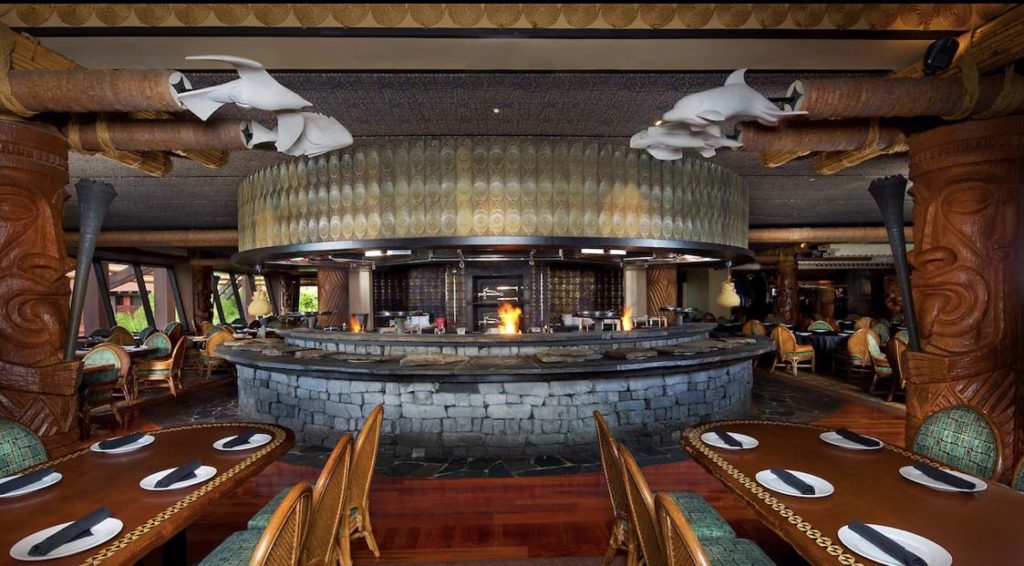 Another reason people love the Polynesian are that the rooms are more spacious and the views are outstanding.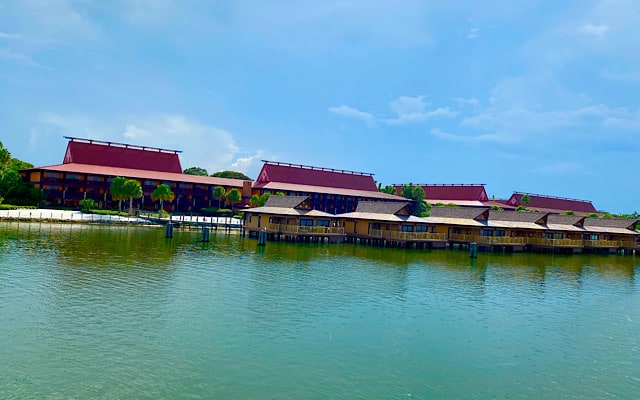 It was recently announced that the Polynesian would be receiving a Moana makeover, and I can't wait to see all the changes once they are completed in the Summer of 2021. It's been a long time since I've stayed at the Polynesian, but I definitely want to return once everything is completed!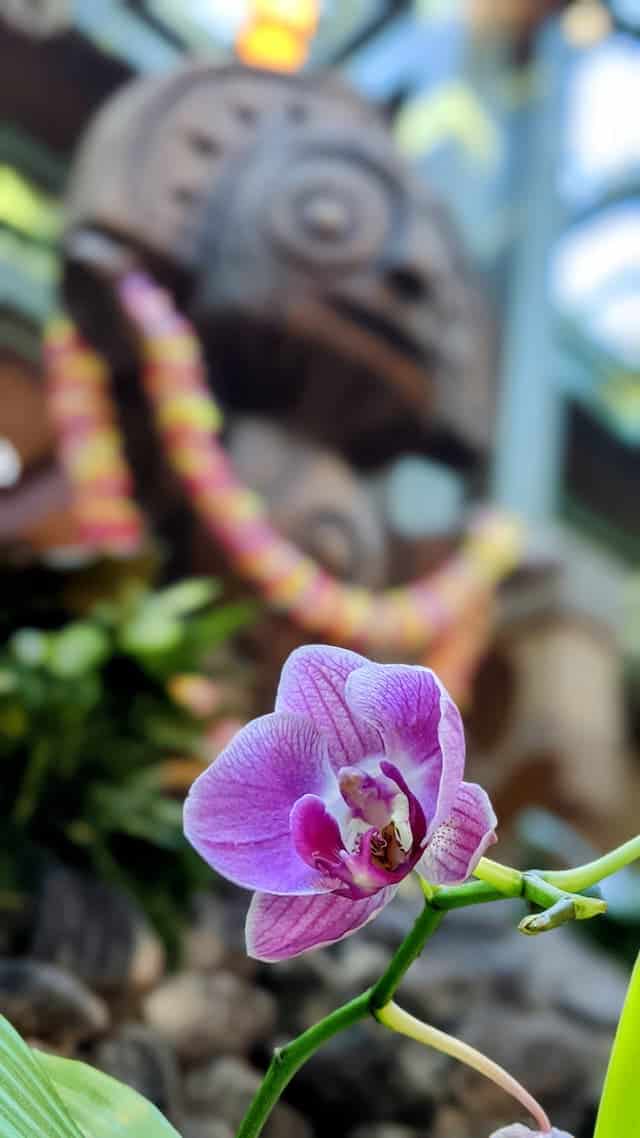 There you have it! The top 10 Disney resorts as chosen by our Disney fans! There are so many great places to stay on Disney property. I know everyone has their favorite for many different reasons. The best part is, there is something for everyone and all kinds of travel groups at Disney World!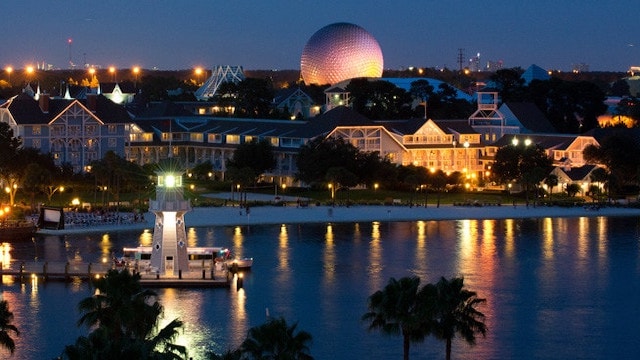 I encourage you to try somewhere new next time you stay at Disney World. It is easy to pick the same old places, but you just might find a new favorite place to stay!
Which is your favorite resort? Did your favorite make the top Top? Let us know in the comments below or on Facebook!
Are you planning a vacation? Reach out to our trusted travel agency sponsor Authorized Disney Vacation Planner
Mouse Class Travel
!