Many guests are anxiously awaiting the opportunity to walk through the doors of Disney's newest Vacation Club: Royal Riviera Resort on December 16, 2019. That date is just a couple weeks away, and Disney is giving us an early look at the gorgeous artwork and Cast Member costumes that guests will be able to admire.
It's pretty safe to say that no one does detail like Disney. Everything is scrupulously thought out and has a purpose to convey the story they want to tell. It would be easy for them to say "hey, that detail is so small, no one will ever notice it, let's leave it out" but they don't.
That is why we return again and again to Disney. It's about finding magic in the little things. If you can do that, all things are possible.
Let's begin with the two new mosaics that will line the tunnel walkway to the Disney Skyliner at the Riviera Resort. One is dedicated to Peter Pan, flying over London and the other is Rapunzel's floating lanterns.
If you have already figured out the connection of both murals to "flight" you are correct! Disney Imagineers leave no details wasted, and I am not just talking about the concept of flight, but the fact that there were over 1 million hand-cut and laid tiles pieces used to create each of these 20-foot high works of art.
Each side of the mural depicts a different image from the movie joined by a mosaic sky at the top of the ceiling. In the Peter Pan mosaic, we see London at night with Peter Pan, Wendy, Michael and John flying off to Neverland towards the other side of the mural.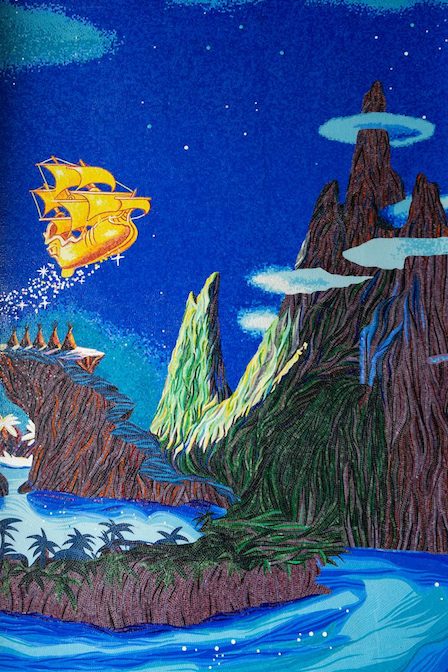 Rapunzel's mosaic features her tower on one side and her castle on the other. Floating lanterns rise up from the castle to connect with the mosaic sky on top of the ceiling. The colors are absolutely gorgeous. I can't even imagine how long this took to put together.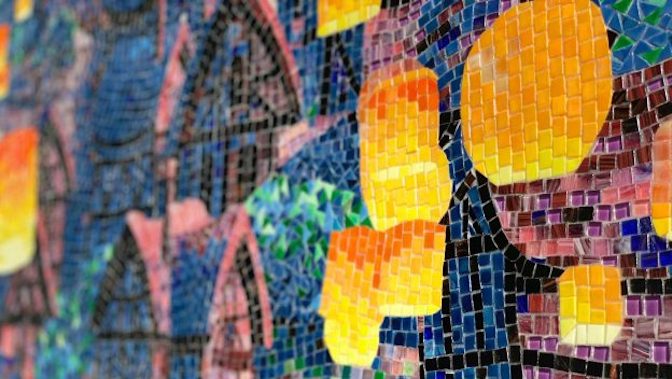 The next sneak peek Disney shared with us are some of the Cast Member costumes that will be debuted on opening day. Walt Disney loved to visit the Riviera on his vacations and returned with over 300 books depicting the culture and style of the location. Many of these books were used as research for aspects of this hotel.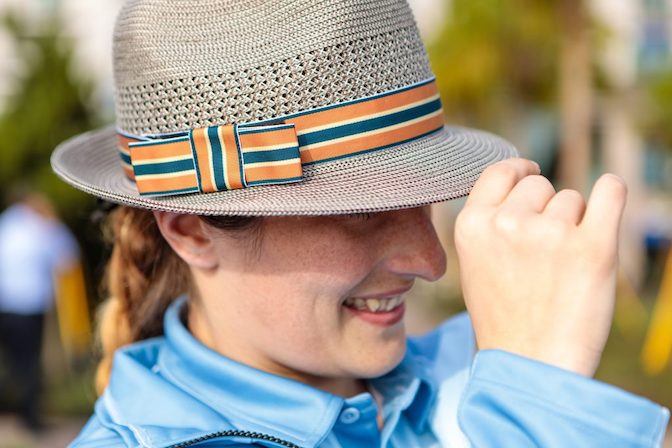 Walt Disney Imagineering also teamed up with Disney Costuming to create costumes that were inspired by the landscapes, colors, and art of the European Riviera. The costumes are stylish and sophisticated and use key design features such as "Mediterranean blues and whites with bright pops of color, clean silhouettes, modern tailoring and attention to layers of details including crisp piping, art inspired accents and themed accessories."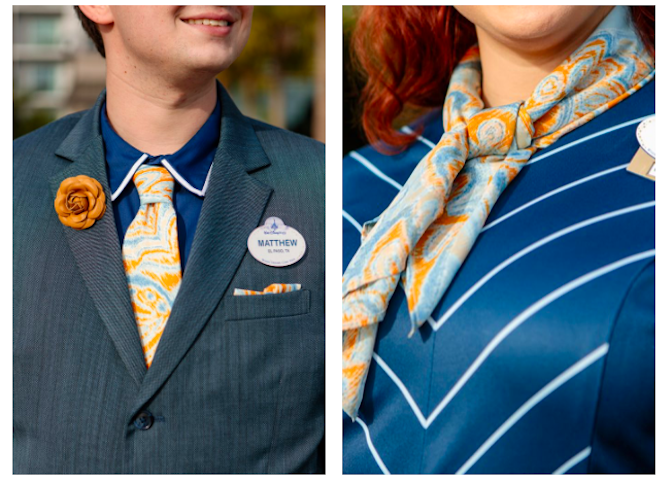 The fabrics have been tailored with Cast Member comfort in mind, and take modern-day function into account. Some Cast Members will be offered a customizable option including a "mix and match" collection of pieces for some resort areas that can be restyled for individual flexibility and differentiation.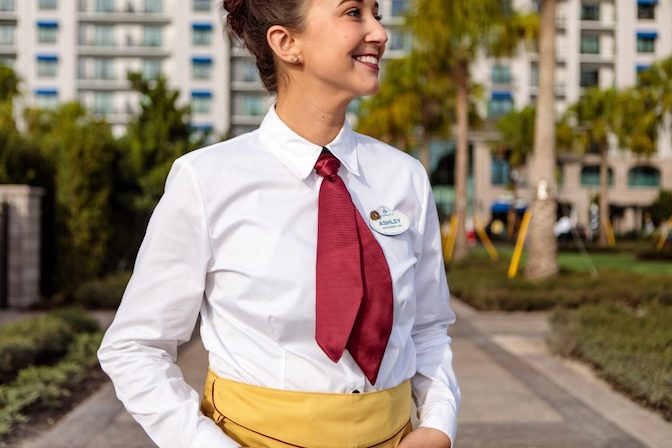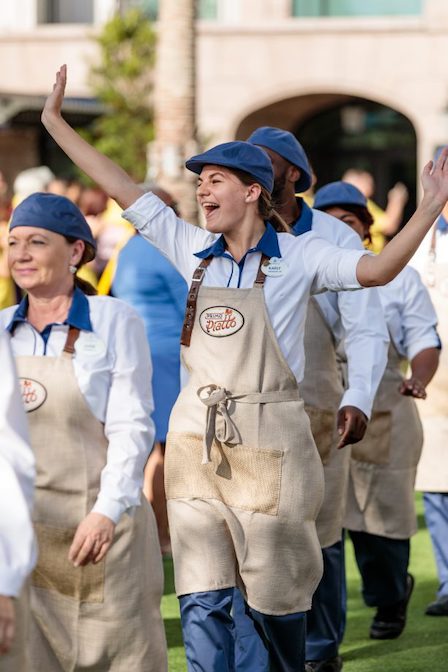 Are you looking forward to exploring the new Royal Riviera Resort?
-Christina