"Peppa Pig…" everybody all together. You know you want to and can't get the theme song out of your head! Exciting news to share with Peppa fans of all ages as a new stand-alone theme park dedicated to this adventurous little pig. Read on for more information!
Who is Peppa Pig?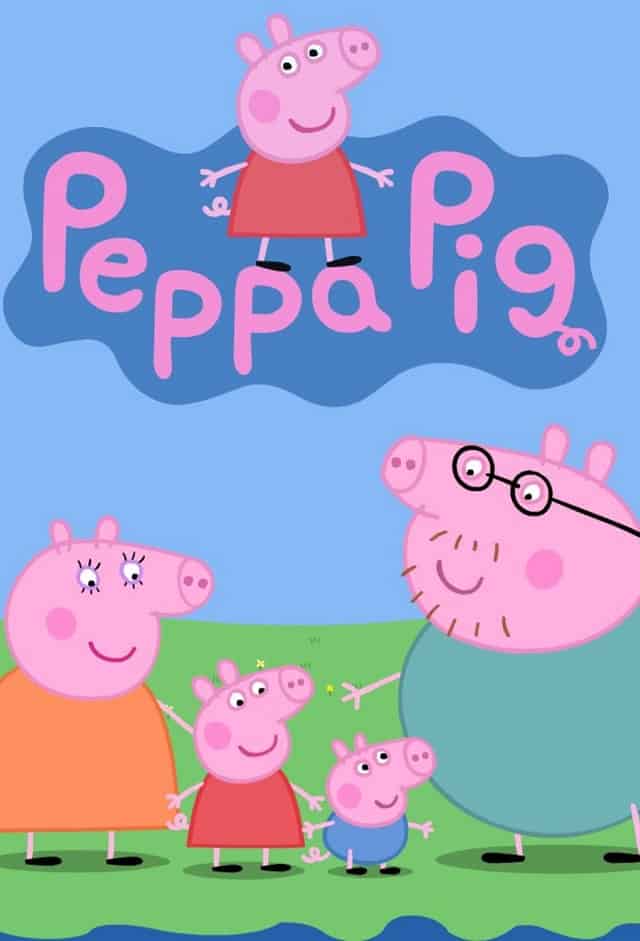 Peppa Pig is a British preschool animated television show that is directed and produced by Astley Baker Davies.
The show first originated in 2004 and is in its 6th season as of 2019. Peppa Pig first arrived to the United States in 2013 and airs on Nick Junior. It has been broadcasted in over 180 countries!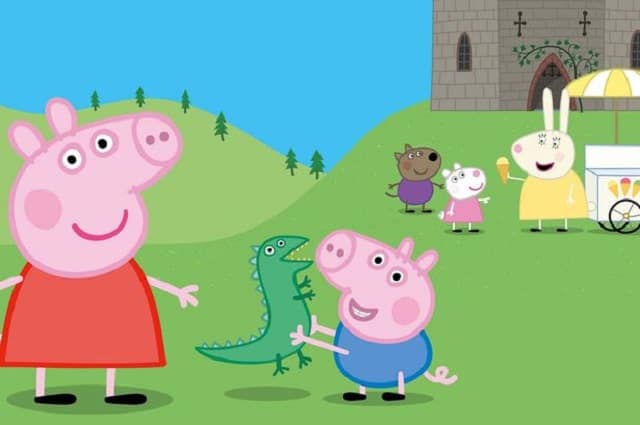 The show revolves around Peppa, an anthropomorphic pig, and her family and friends. Each of her friends is a different species of animal. Peppa's friends are her age, and Peppa's younger brother George's friends are his age. Episodes tend to feature everyday activities such as attending playgroup, going swimming, visiting their grandparents and cousins, and going to the playground or riding their bikes.
Peppa Pig World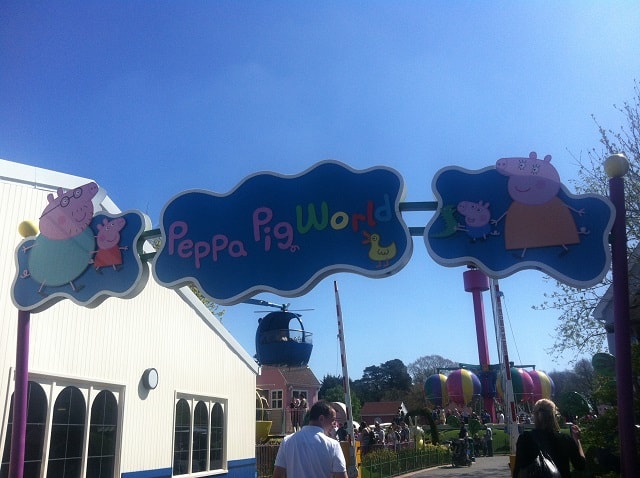 The first theme park dedicated to Peppa, her family and friends first opened on April 9, 2011 located at Paultons Park in Hampshire, United Kingdom.
It includes seven rides, an indoor play zone, a muddy puddles water splash park, smaller play areas and themed buildings.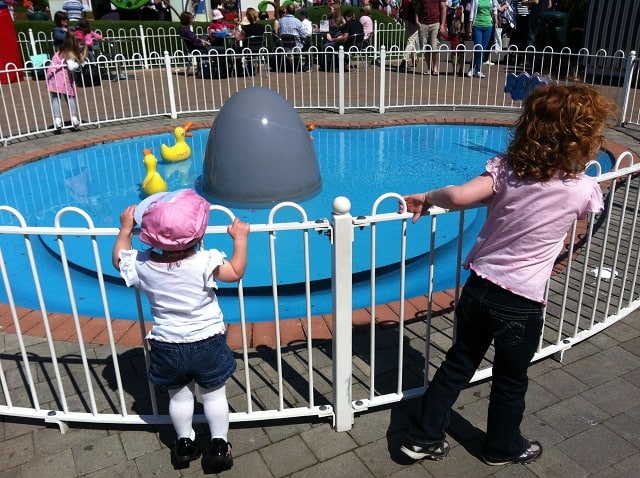 Our family first visited Peppa Pig World in 2013 when we went to visit my college roommate who lives in London and is a dear friend of ours.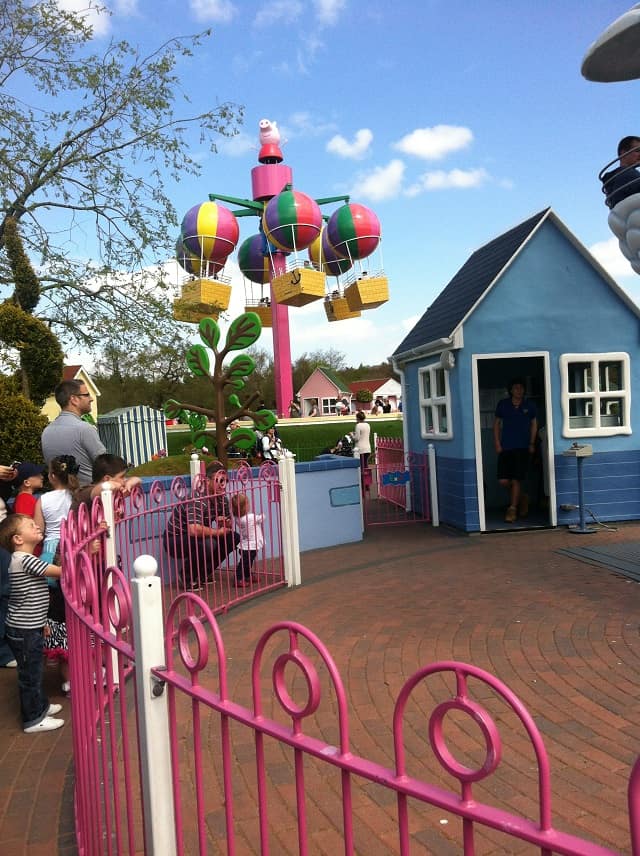 In fact, he was the first to introduce us to the little pig herself as he would send the girl's Peppa Pig gifts for their birthdays.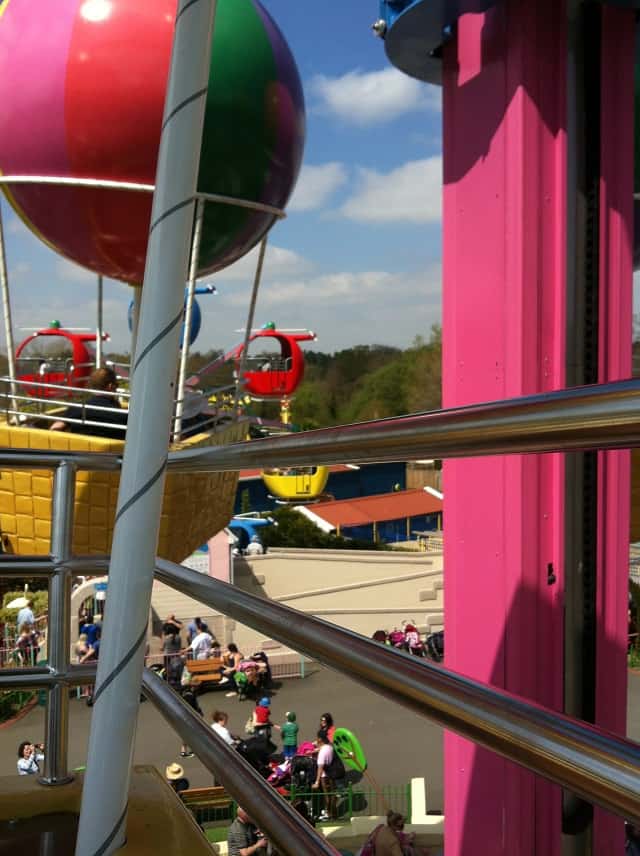 Our girls were hooked from the beginning and as the shows did not air in the United States at the time, I went online to order a bootleg DVD copy. What we do for our children, right?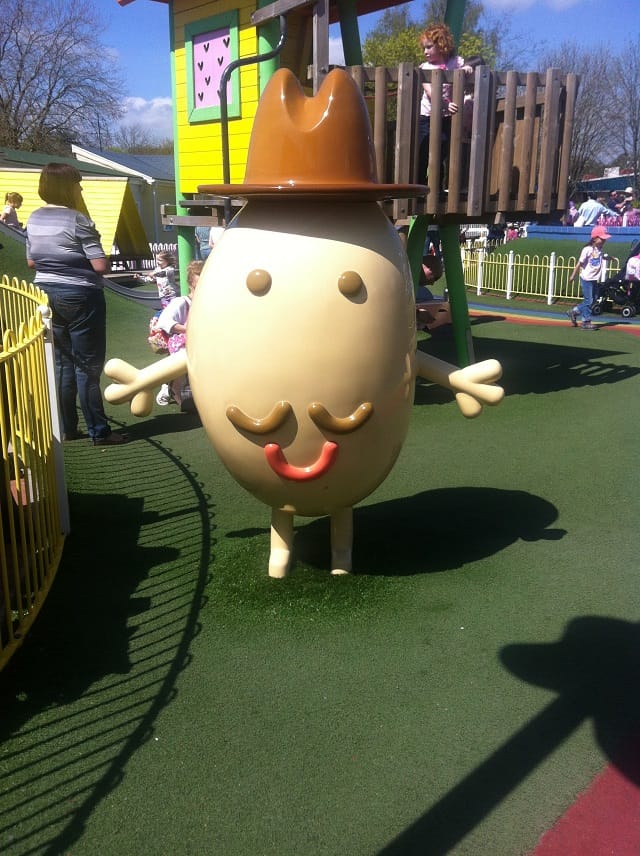 The park was really fun and adorable, and in fact, going through these pictures brought up so many wonderful memories when our girls were so young.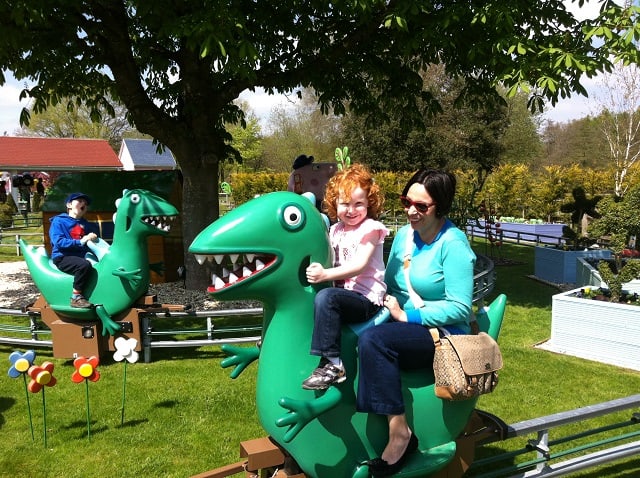 You really do feel immersed in the world of Peppa Pig as the visuals of the rides, decor, character meet and greets truly come to life.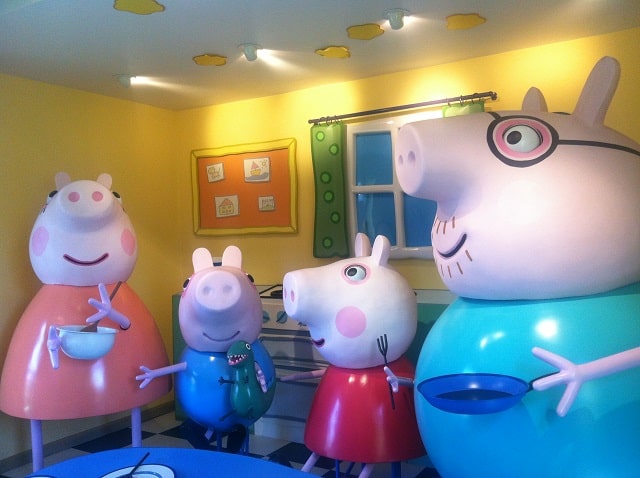 Guests are able to walk into Peppa's house and enjoy the family chatting with one another while gathered in the kitchen together.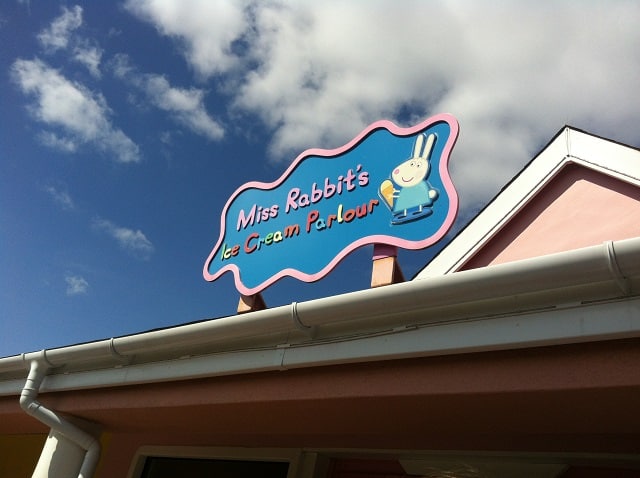 You can even enjoy a delicious ice cream from Miss. Rabbit's Ice Cream Parlour.
Peppa Pig World Florida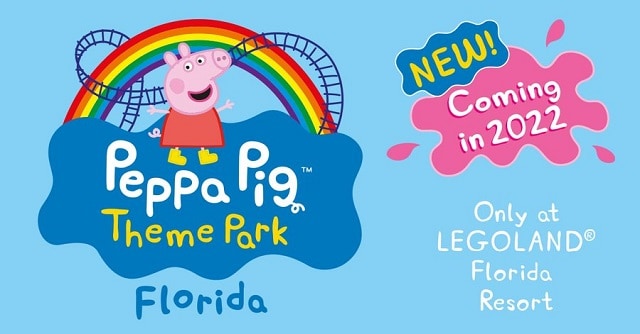 It was announced at the end of this week that the theme park is coming to Legoland Florida in 2022.
The new stand-alone park devoted entirely to Peppa and the gang will have rides, interactive attractions and water play zones, and all areas will be named after locations in the popular cartoon.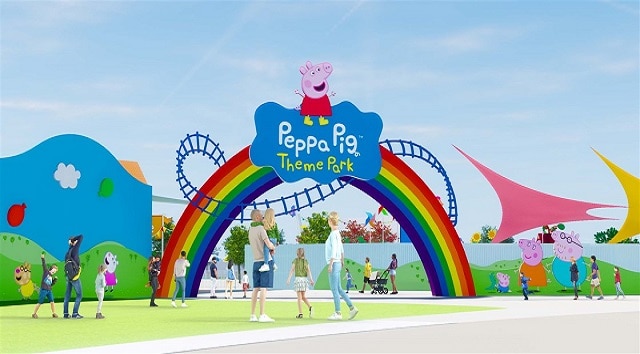 There will be character meets and of course those muddy puddles that Peppa fans know so much about!
Step into the playful world of Peppa Pig for the ultimate day of adventure! Snort, giggle & play in a theme park, exclusively designed for "little piggies" with multiple interactive rides & attractions, themed play areas complete with "muddy puddles" water play and fun live shows! Meet Peppa and her family on your child's best day ever as you make your first theme park memories together!
Legoland Florida, which is located in Winter Haven, already includes a theme park and water park.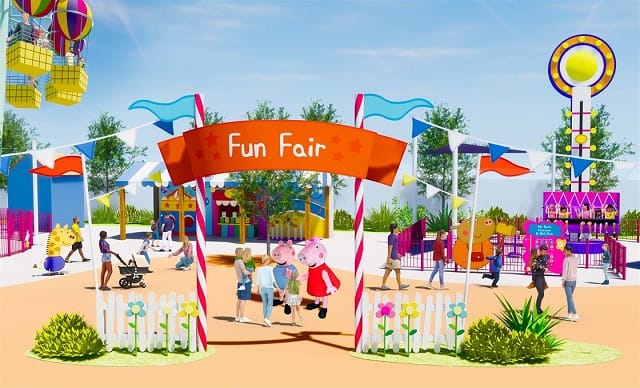 Admission to Peppa Pig's theme park will require a separate ticket.
Annual passes can be combined with Legoland Florida parks and other Merlin Entertainments-owned properties.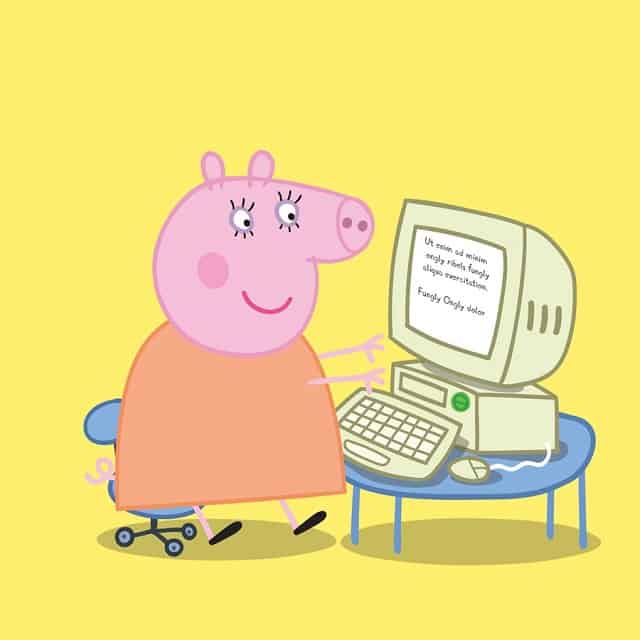 More information will be shared in summer of 2021. However, you can visit the website to sign up by email to receive upcoming email updates and offers.
Our Connection to Peppa Pig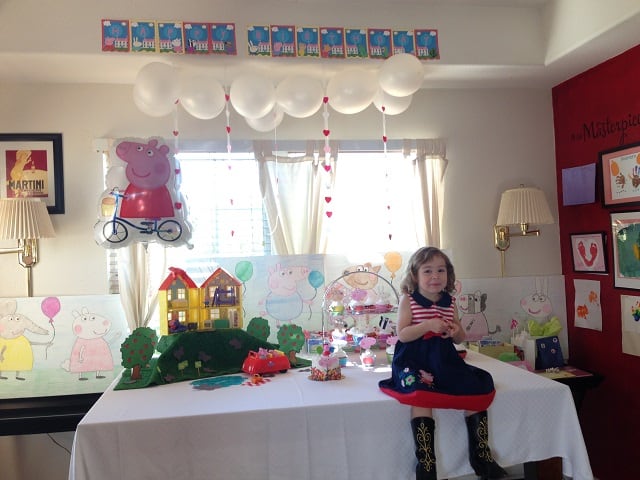 To say that we are fans of Peppa Pig is an understatement.
Not only did we visit Peppa Pig World when we were in London, but our love for this little pig, her family and friends continued further as our youngest daughter's 3rd birthday theme was Peppa Pig.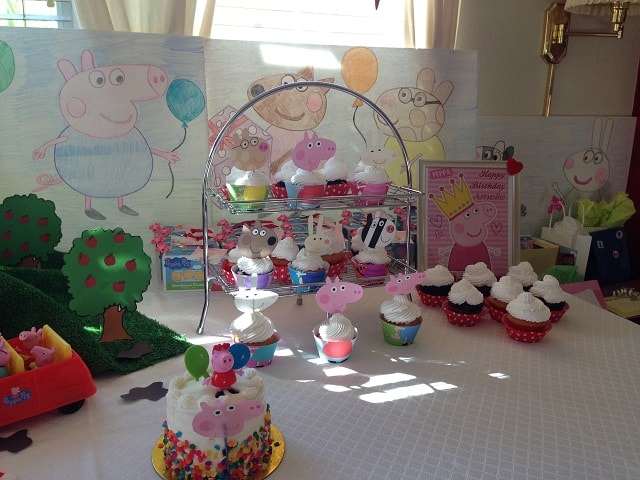 At the time, in 2013, Peppa had just been introduced to the United States so there was really no merchandise available as opposed to today.
Therefore, I had to improvise with party decorations, food items and the overall theming.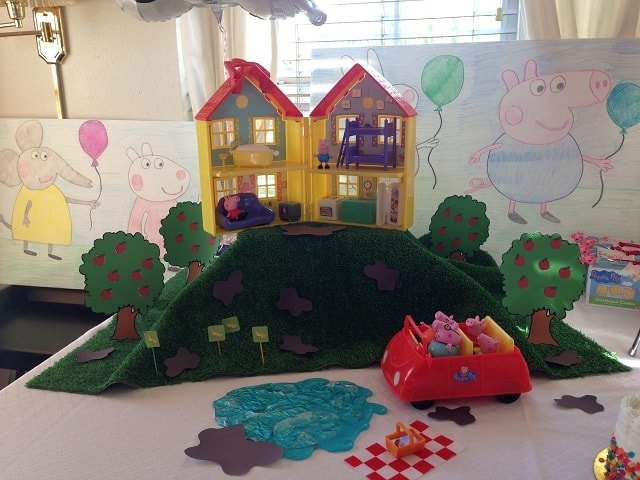 Isn't the head table adorable? I printed out the trees and arranged Peppa's house on the hill as seen on the television show. Gotta have the ducks and muddy puddles!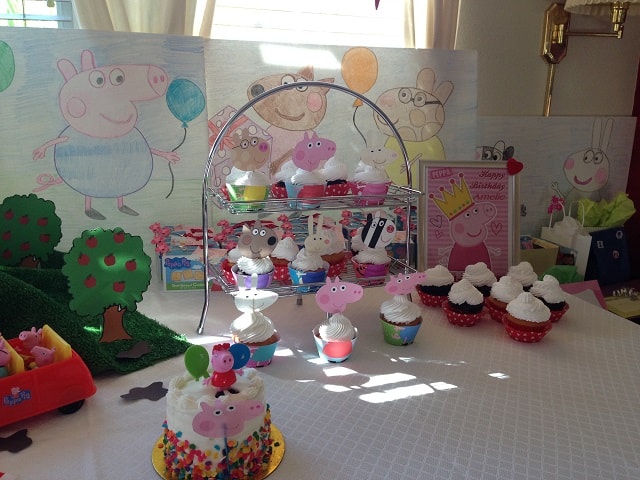 My youngest brother drew the characters by hand on the poster board. I still have them to this day!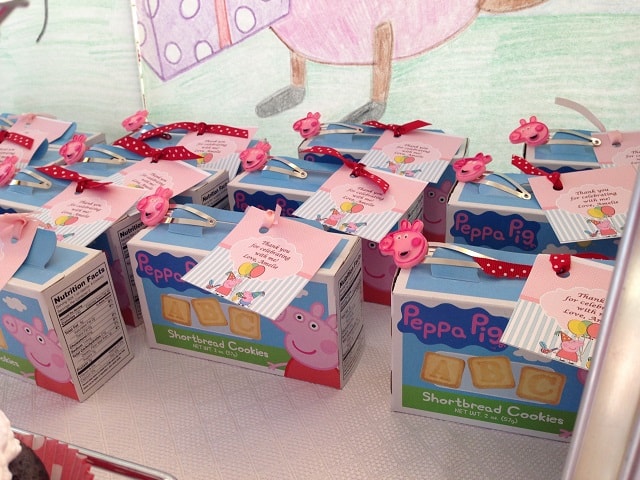 I had ordered the cookies online through Amazon UK. The dedication to the theming, right?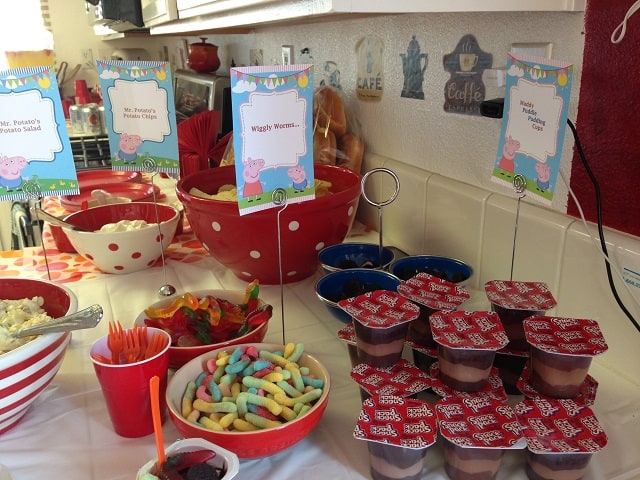 Even the food was picked out to match the theming of Peppa!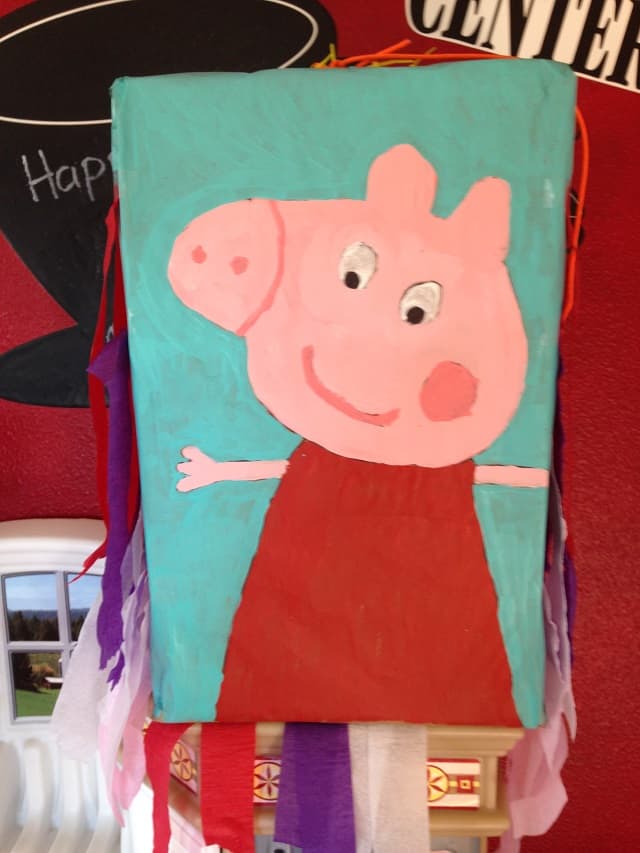 The piñata was made by my husband. George is featured on the other side!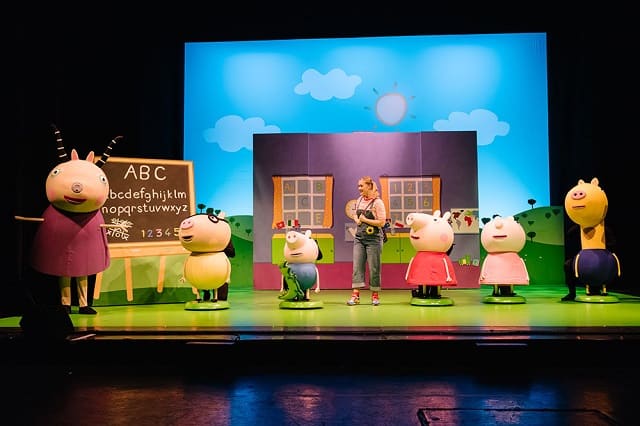 Peppa Pig Live! even went on a family theatre tour in the United States in 2018 and guess who went to see it? Of course, the girls and I attended!
Looking Forward to 2022!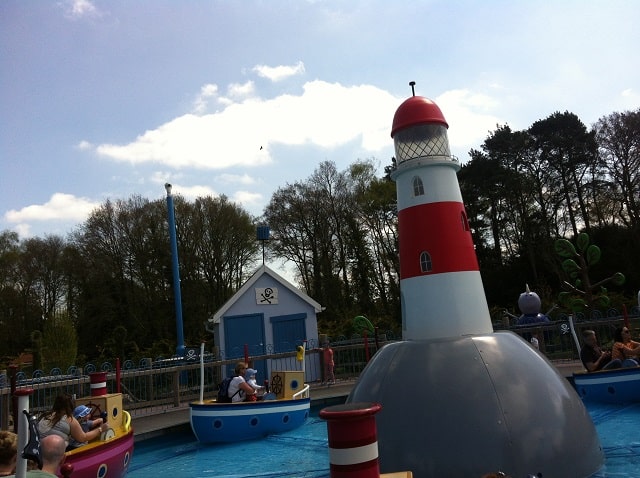 We are so excited to hear that Peppa Pig World will soon be coming to Orlando. My oldest daughter was the first to announce that she plans to be at the park on opening day even though she will be a teenager.
We are ready to put on our rain boots and go stomp into some muddy puddles!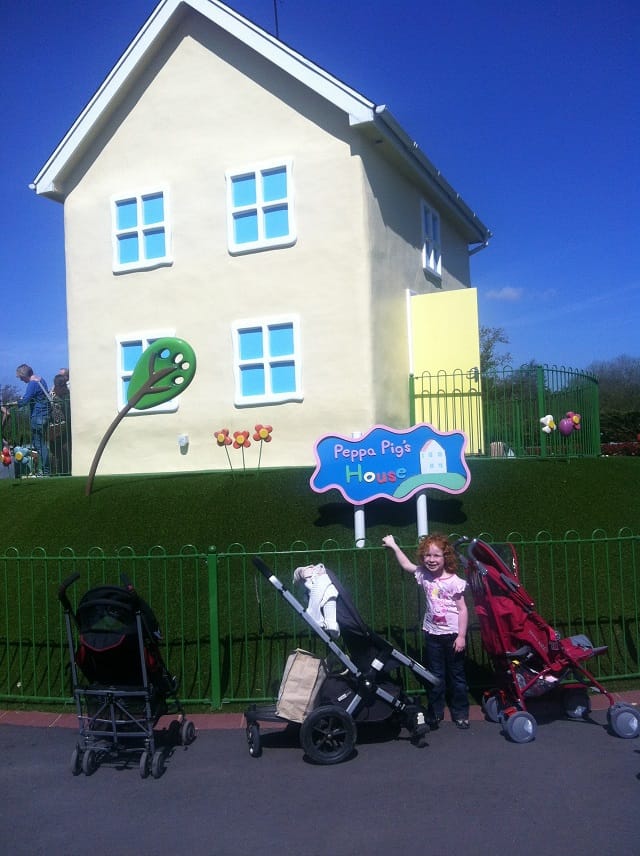 We sure do love us our little Peppa Pig… although if they decided to build a Bluey theme park we would not be against it as that is currently our family's favorite show at the moment.
That's a different article for a different day!
Are you excited to visiting Peppa Pig World when it opens in 2022? Does your family enjoy watching this adorable animated show? Let us know in the comments on Facebook and in our Facebook group.