Are you a fan of the Disney+ show WandaVision? Check out the WandaVision themed petit cakes from Amorrette's Patisserie. They are ALMOST too beautiful to eat.
WandaVision on Disney+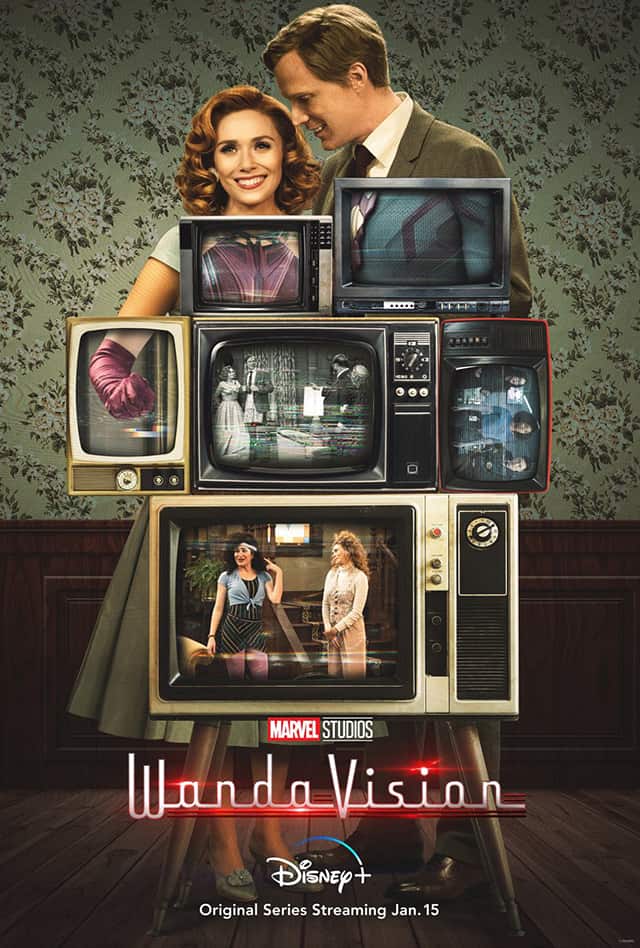 Many Marvel and Disney fans have been captivated by the new Disney+ series WandaVision. It is the first live-action series from Marvel Studios streaming exclusively on Disney+.
The series is a blend of classic television and the Marvel Cinematic Universe in which Wanda Maximoff and Vision—two super-powered beings living idealized suburban lives—begin to suspect that everything is not as it seems. Check out a review of the episodes released for both January and February.
New Episodes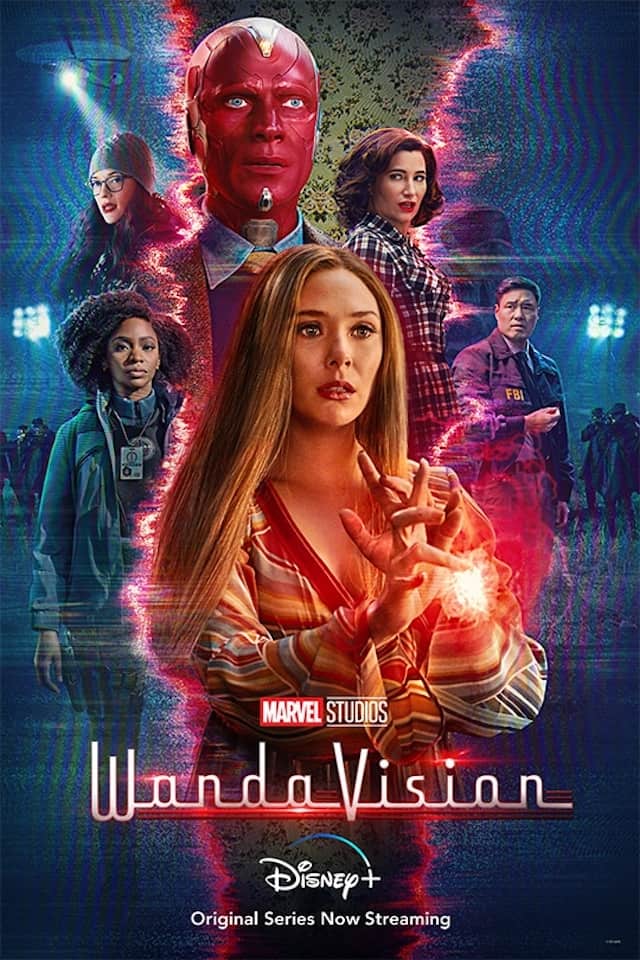 As the first episode premiered on Disney+ on January 15th, WandaVision fans couldn't wait for the next episode. In honor of this new series, Amorrette's Patisserie now features a unique way to experience this captivating new series.
Ammorette's is located at Disney Springs. They are well known for their delicious and beautiful Disney themed confections. Amorette's also offers seasonal petit cakes that are available throughout the year. These cakes celebrate upcoming holidays, favorite characters, and even upcoming film releases.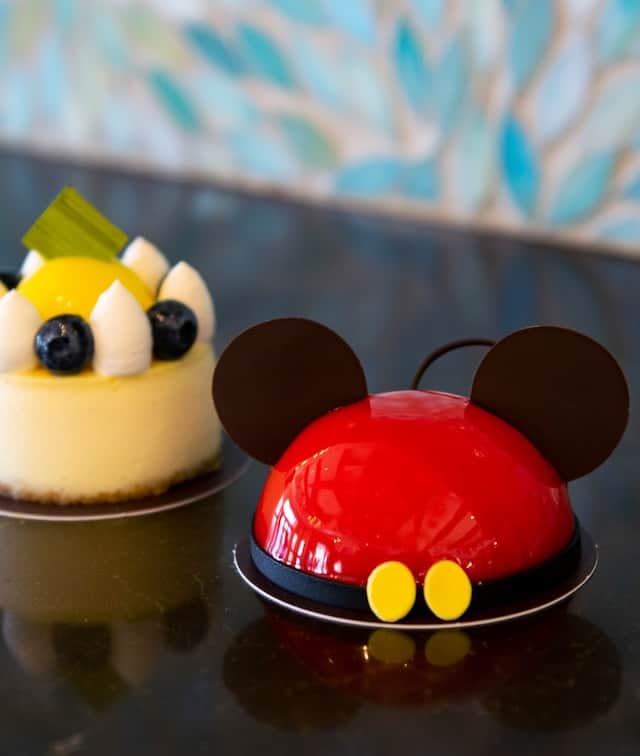 Now the seasonal petit cake at Amorette's is a vintage television. The style of the vintage television is the same from week to week. What is truly unique is that this that every Friday a new image is featured on the vintage television that features a new episode.
Marvel fans are excited to be able to purchase each of these unique cakes from week to week. But are they as yummy as they are beautiful?
Each week a new Wanda Vision petit cake is released with a new screen design.
Review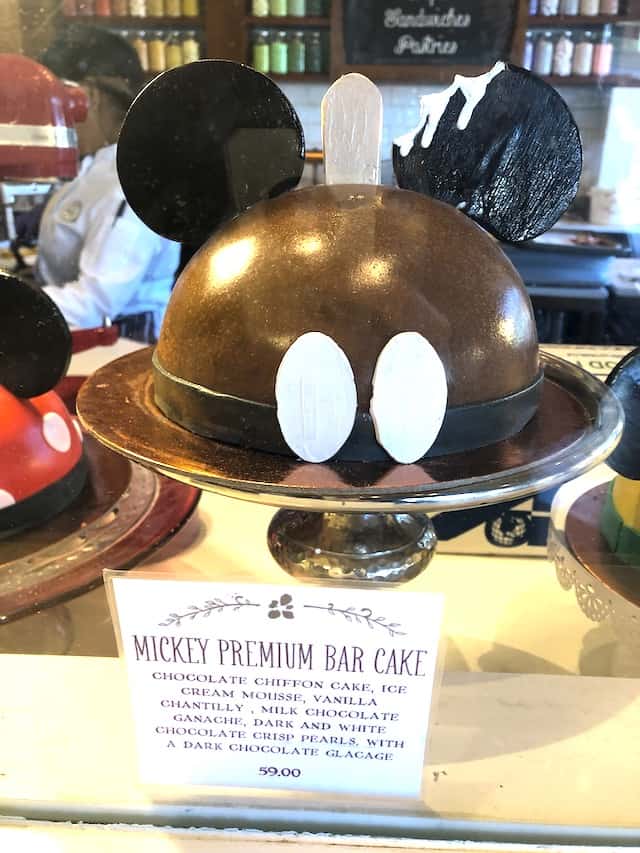 The Walt Disney World website shares: "Amorette means "little love" in French. And that's exactly the spirit behind all of the edible works you'll find on display inside this quaint confectionery."
One of my family members is enjoying a wonderful vacation at Walt Disney World this week. During this visit, he was so excited to share his experience at Amorette's.
For the week of Friday, February 19th until Thursday, February 25th, fans of Wanda Vision can enjoy this beautiful cake.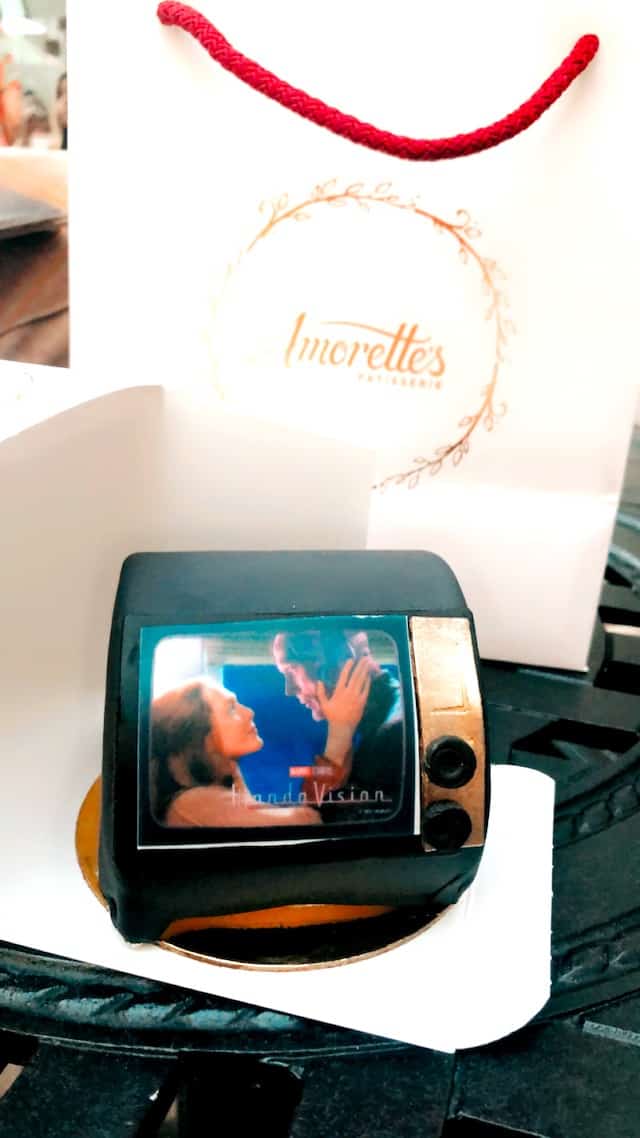 I couldn't believe that this vintage television was actually a cake. It is truly stunning. My family member was overjoyed that he made it to Amorette's just in time to purchase the last Wanda Vision cake for that day.
But what does it taste like? Guests have enjoyed different flavored cakes for each new released petit cake. My family member shared that this cake was a multi-layered cake that included a layer of chocolate mousse, a layer of red velvet, and at the center white cake.
In his opinion, he stated that it was very delicious, but there are definitely better cakes available. What he loved most about this cake was the design and experience that this specialty cake provided.
Check out the previous week's petit cake shared on the Disney Springs Twitter account:
Traditionally seasonal petit cakes at Amorette's cost $16. The specialty Wanda Vision cake weighs in at $20. True Marvel fans seem to be happy to shell out the added cost to enjoy this unique treat.
The Wanda Vision petit cakes are available while supplies last at a cost of $20.
What do you think about this unique seasonal petit cake? Are you a fan of Wanda Vision? Would you purchase one of these on your next visit to Disney Springs? Share your thoughts with us on our Facebook Page.