We've just received an update suggesting EPCOT's Harmonious will open soon. Check out the latest details, including a backstage Disney video here!
Disney Imagineer Zach Riddley just shared an update about EPCOT's new nighttime spectacular: Harmonious! Does this mean we are inching closer to the return of nighttime entertainment? It certainly looks that way!
Harmonious Show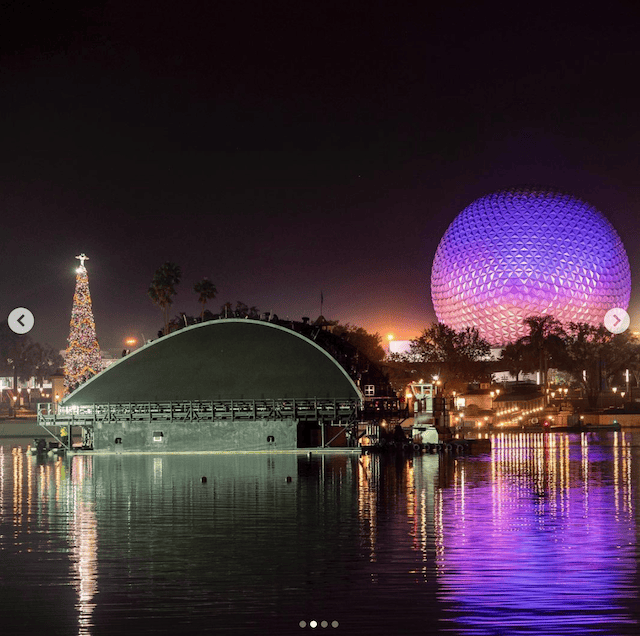 Harmonious is a brand new nighttime spectacular coming to EPCOT. Originally, it was given a spring 2020 opening date. However, since then, Disney has not confirmed an opening date. According to Zach Riddley, Disney Imagineer:
From a story perspective, it's the opportunity to bring a global connection and global community with Disney music in a way we've never been able to do before.
According to Disney Parks Blog, Harmonious is a global effort that embraces the spirit of EPCOT's World Showcase. When it's completed, it will be one of the largest nighttime spectaculars Disney's ever done. That is exciting news!
Team Effort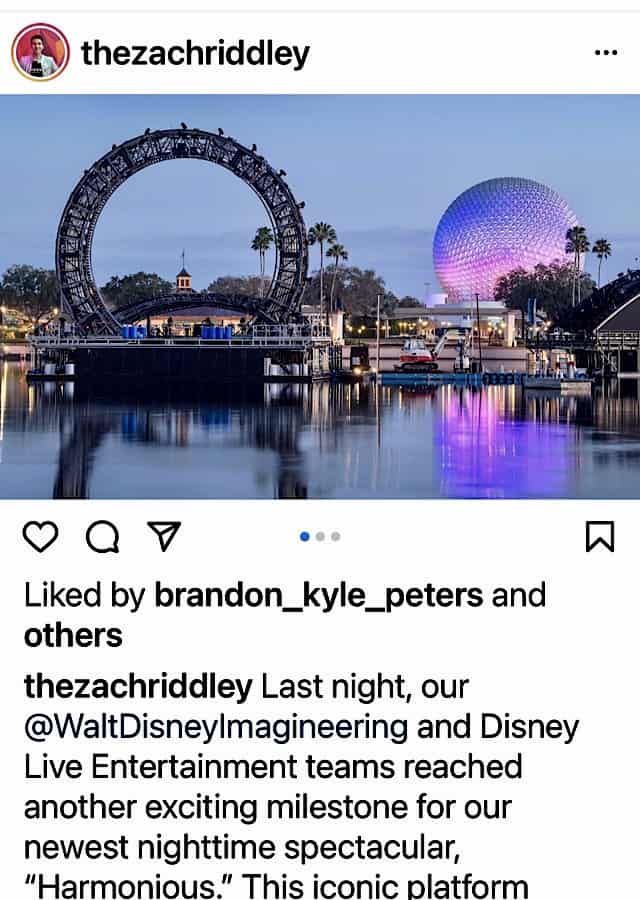 Disney Live Entertainment technical designers from all over the country have been busy programming show elements. They're programming everything from fountains and lighting to pyrotechnics to work in a totally virtual environment.
Music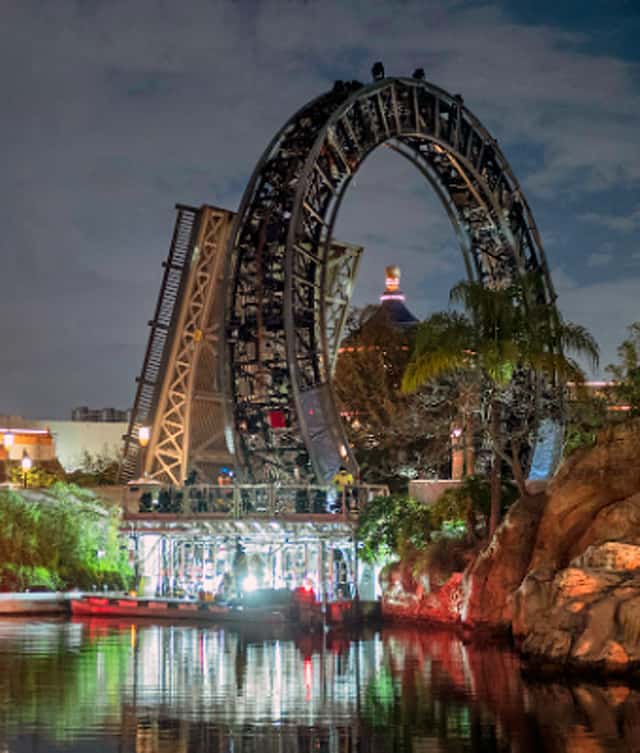 Disney Imagineers are working remotely in recording sessions. In addition, Harmonious features a variety of diverse musical artists. These artists are recording global songs in studios around the world.
New Development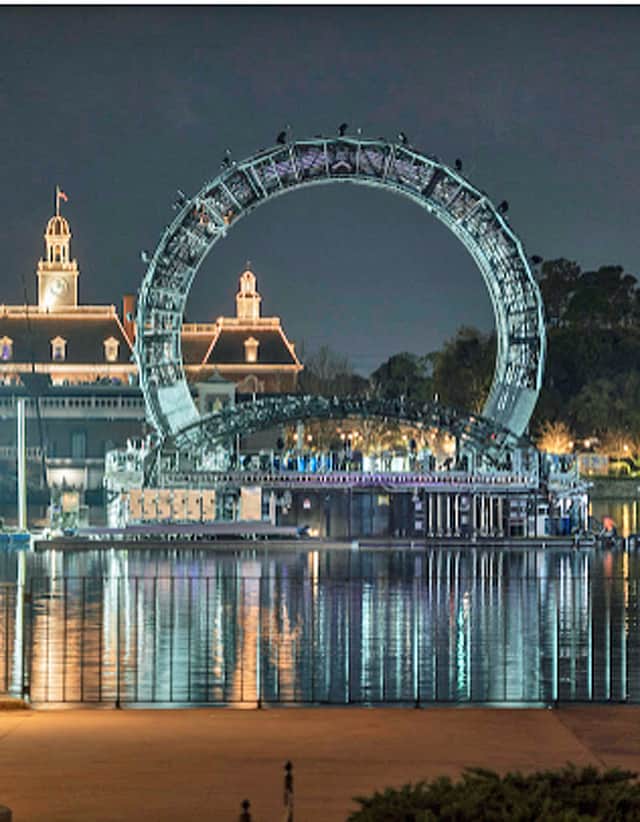 Disney Imagineers are "setting the stage" by working on the shows five floating platforms. Also, the floating platforms hold the Harmonious equipment to run the show. According to Disney, these platforms will be positioned like a compass.
Recently, Disney installed the center platform! It measures a whopping 6-stories tall! This platform supports a "high density water curtain, moving lights, fountains, and more."
Opening Date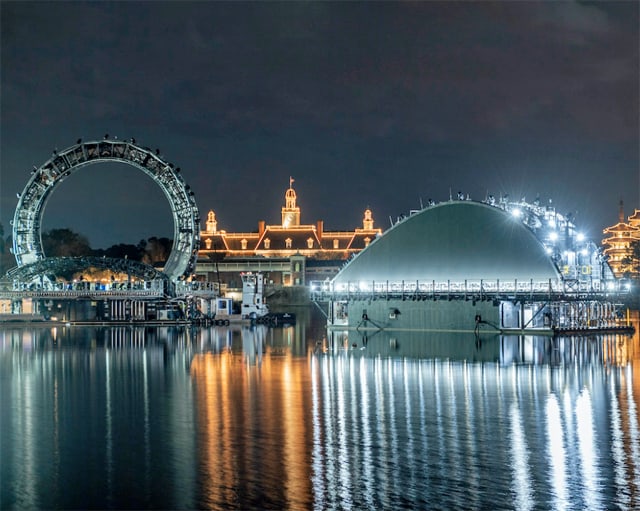 With Disney's 50th Anniversary right around the corner, and one Disney Theme Park already completely sold out, we're left wondering when Harmonious will begin?
We've received word that Disney Park Icons will receive a transformation. Secondly, new character looks are coming for the 50th Anniversary. With October 1, 2021 coming soon, we're hoping Harmonious will be open by then. We do have a clue that it will be ready by this fall, though.
Unfortunately, Disney states that the "show is still in early stages of development with more finishing details to come". Check back here often for updates!
When do you think of EPCOT's Harmonious will begin? Will you be visiting for the 50th Anniversary? Share your thoughts with us on our Facebook Page.