Cuteness alert! Disney has updates for us on one of the new baby rhinos, including a name!
New Rhinos!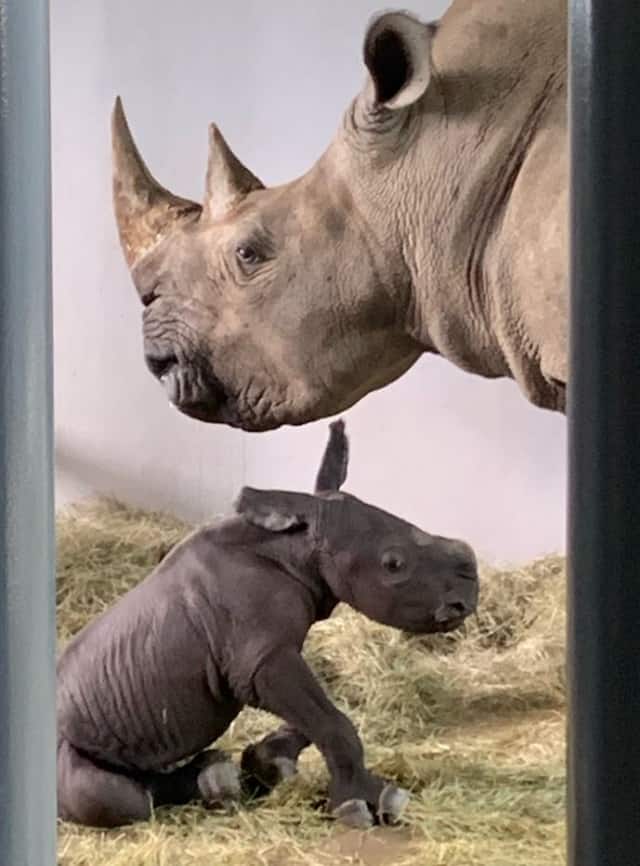 You may have heard that three baby white rhinos were born at Walt Disney World in the past 13 months. This is an amazing feat for both Disney Conservation and the species itself.
It has been a big week for Disney's baby rhinos. The oldest of the trio Ranger just celebrated his first birthday.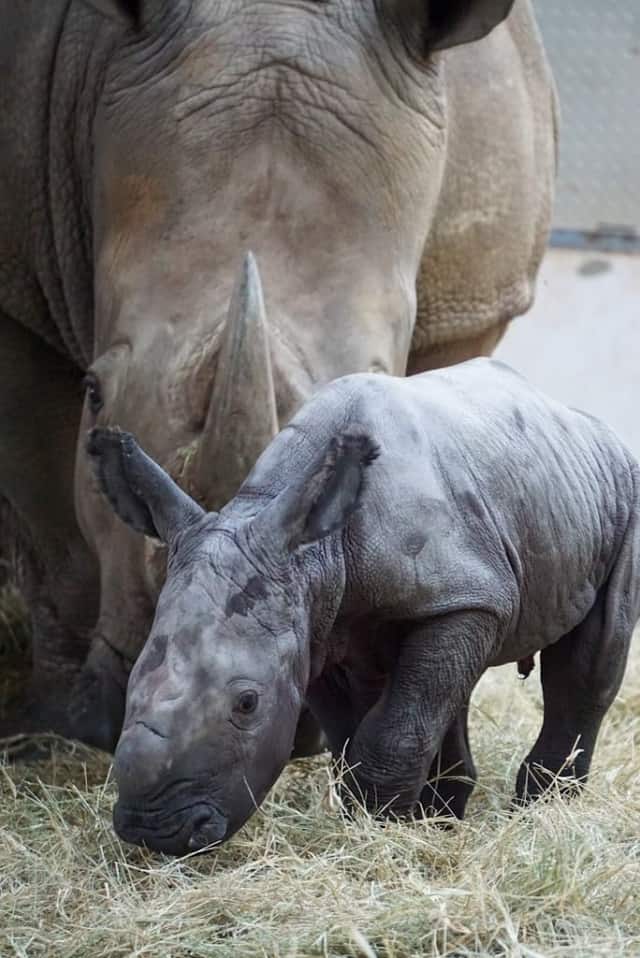 Meanwhile, the third was just born this week! Not to be left out, the second little rhino has some news for us, too!
Baby Names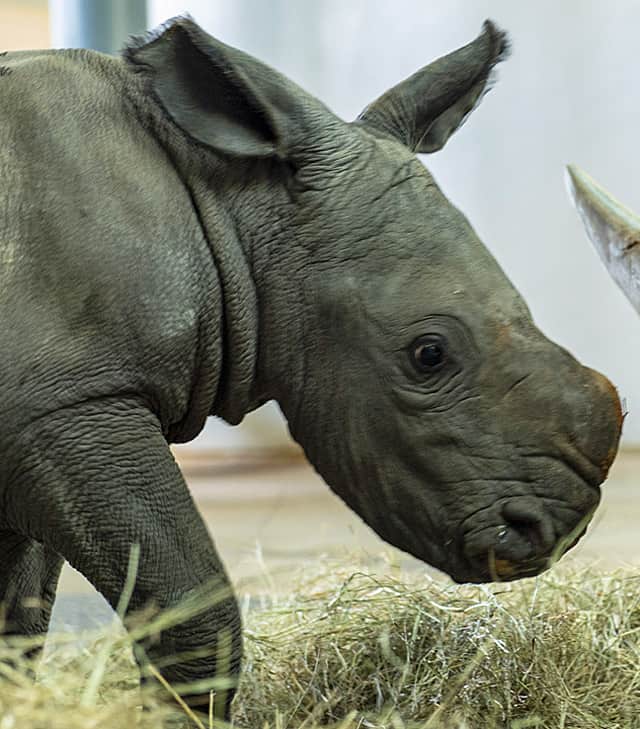 Walt Disney World's Animal Care Team revealed several details about baby number two. This baby was born to new mom Jao and arrived on September 8, 2021.
First of all, we now know that it's a boy! He also now has a name! The baby has been dubbed Mylo.
More Mylo Details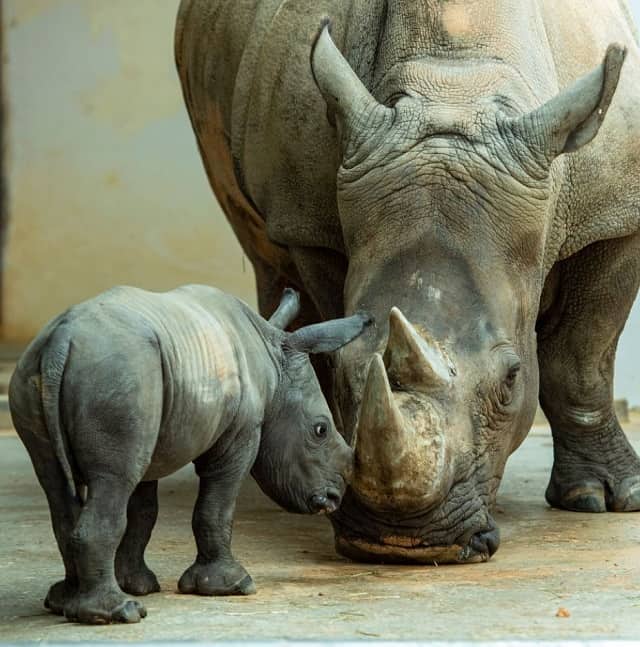 "Little" Mylo is growing nicely. He is now a whopping 288 lbs.
According to the team, one of his favorite activities is covering himself in mud. This is an important rhino behavior to master. The clever critters use the mud as a sort of sunscreen.
Footage of Mylo
Disney also shared a video of him enjoying some pumpkins as part of his name reveal. Do you see the tiny pumpkins that spell his name?
While he is still backstage with his mother for now, it won't be too long before he is on the savanna. Then he can crash with the rest of the crash.
Want More Baby Rhino Fun?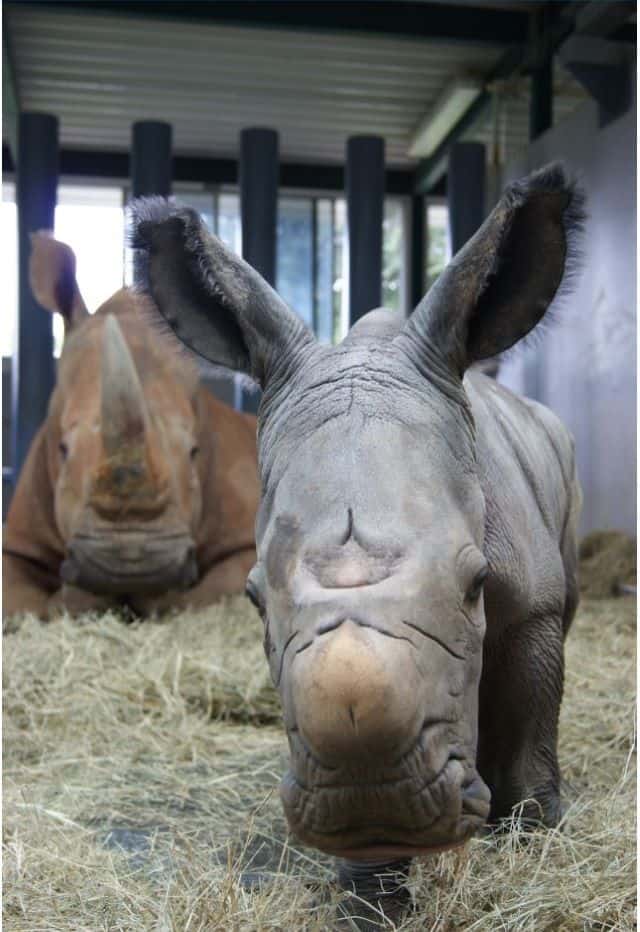 Mylo and his mom just got to have some 50th anniversary fun. You can see them react to their own Disney castle right here.
Additionally, Disney Animals, Science, and Environment mentioned that they will have an update on baby number three for us soon! Stay tuned for the news!
Do you love baby Mylo and the other rhinos? We do too! Let us know in the comments below and on Facebook. You can also join our KtP Crew and continue the discussion!