While there are many great accommodations at Walt Disney World, this rare room type is one you MUST see for yourself!
Accommodations at Walt Disney World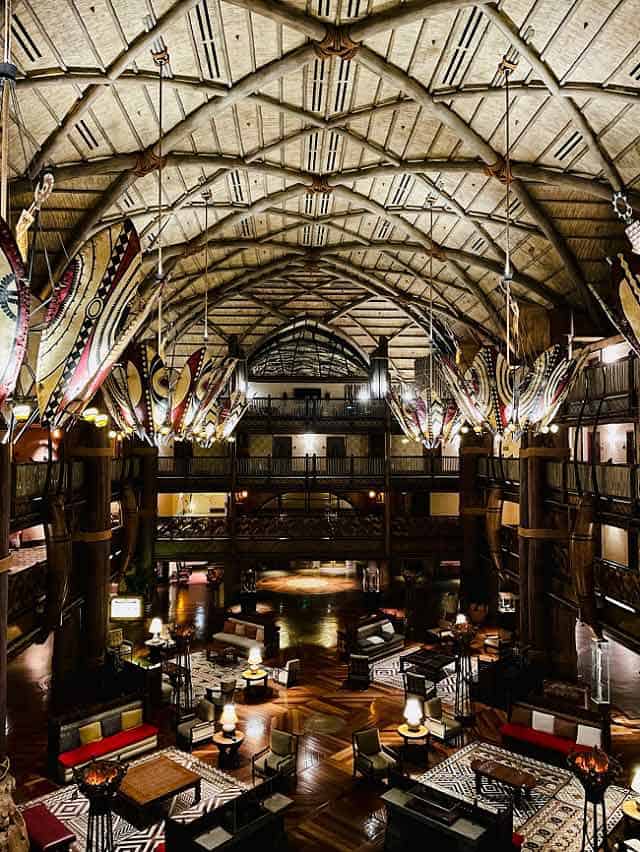 Walt Disney World has so many amazing accommodations to meet all budgets and tastes. From value resorts that provide the convenience of staying on property with a more wallet-conscious price tag, to moderate resorts that elevate the theming, dining and experience, and finally to deluxe resorts that provide immersive and luxurious accommodations, there are truly options for everyone!
When deciding where to stay for your next vacation, there are many factors to take into account. Budget, number of guests, planned parks or experiences, and desired experience are factors that I frequently consider when planning my resort stays. I also like to consider the season of travel. For example, I would definitely choose Wilderness Lodge during the holiday season and I would stay away from any Skyliner resort during the summer months due to lack of consistency of weather!
Additionally, it is important to consider whether or not you are paying cash for a room or booking on/renting DVC points for your stay. I prefer to rent DVC points in order to experience deluxe resorts at more affordable prices. Read this article to learn all about the rental process!
DVC Accommodations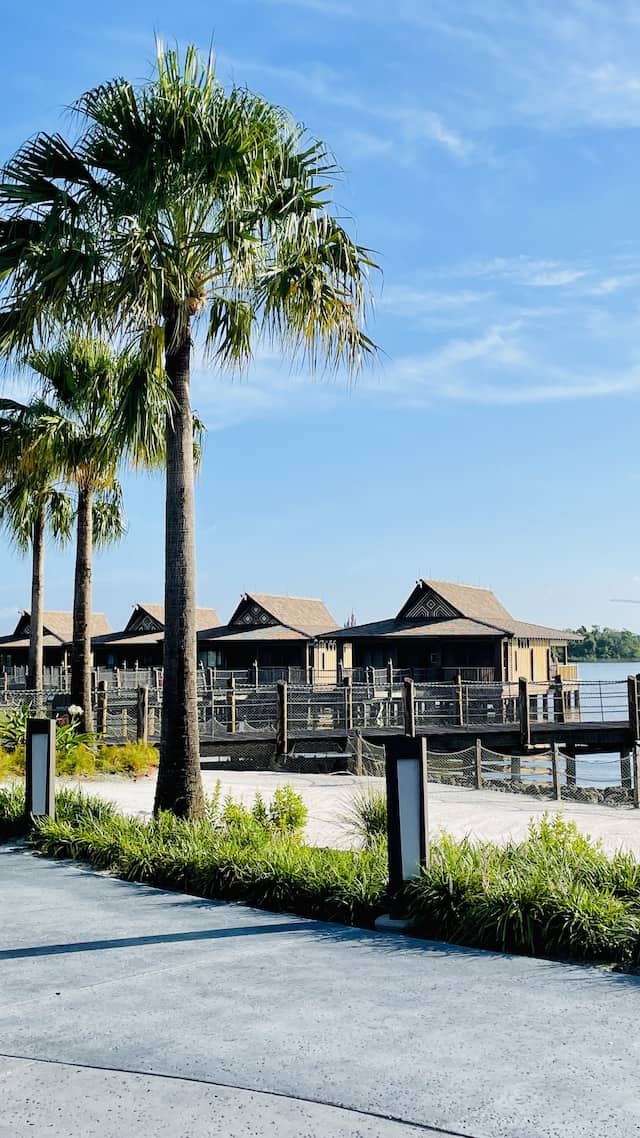 When booking a DVC accommodation, there are many different room types available depending on resort and party size. Studio accommodations sleep 4-5 guests depending on the resort. Most DVC resorts also include one bedroom, two bedroom, and grand villa three bedroom accommodations. Some resorts, like the Polynesian Villas or Copper Creek Villas, provide unique booking categories like bungalows and cabins.
Within each booking category, there are also unique differences that sometimes can be booked and requested (and sometimes cannot!). For example, you can choose to book a Savanna view room at Disney's Animal Kingdom Lodge in any of the accommodation types available. Some accommodations, however, cannot be requested but provide unique differences to your stay. We were booked in an alternate accommodation in early December, and it is a room I'd love to stay in again and again!
Wilderness Lodge, Copper Creek, and Boulder Ridge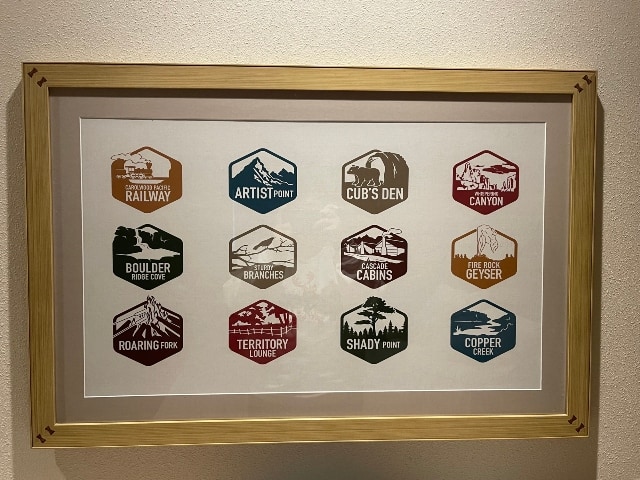 Disney's Wilderness Lodge is one of the most immersive resorts on property! From its cozy and homey feel to its excellent dining options and close proximity to the Magic Kingdom, this resort is a win for most guests. There are three different ways to stay at the Wilderness Lodge: on cash at the main lodge, in the Copper Creek DVC accommodations as part of the main lodge, and in the Boulder Ridge DVC accommodations that are stand-alone.
We booked to stay in a deluxe studio with bathtub (bathtubs vs. walk-in shower is a difference you can select when booking) at Copper Creek. Monica completed a review of the deluxe studio here. When we walked into our room, however, we realized we hit the jackpot: we were booked into one of Copper Creek's alternate studios!
Alternate Studios at Copper Creek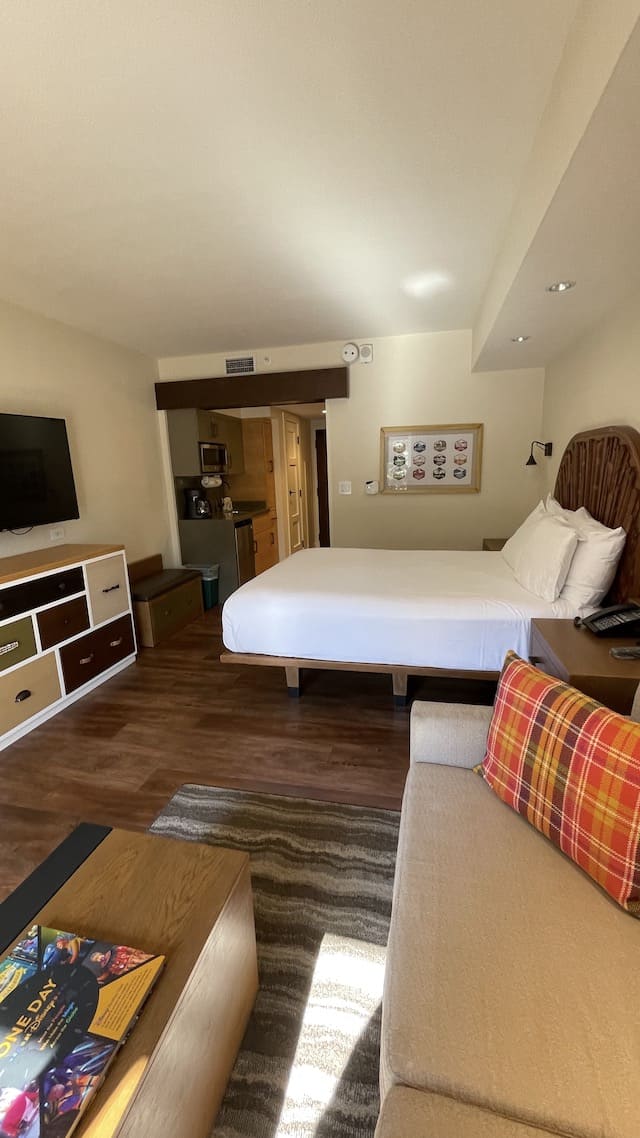 Copper Creek has a total of 42 dedicated studios and 36 studios that could be combined to create a lock-off two bedroom accommodation. Of these totaled above, there are 8 total studios with an alternate configuration: 7 of them can be found in a lock-off potential combination and 1 lone studio stands as a dedicated studio with an alternate configuration.
The room above is a standard studio layout for Copper Creek. We were booked into room 1166. This happened to be the only dedicated studio with alternate configuration on property!
The alternate studio can best be described as a one bedroom accommodation with a kitchenette instead of a full kitchen. Walking into the room, the entryway seemed to be a long, narrow hallway. The kitchenette was on the right, and the living room space held a table, a pullout couch, and a dresser. The bathroom seemed to match those that I've seen in standard studios, with a separation between the sink and the toilet/shower area.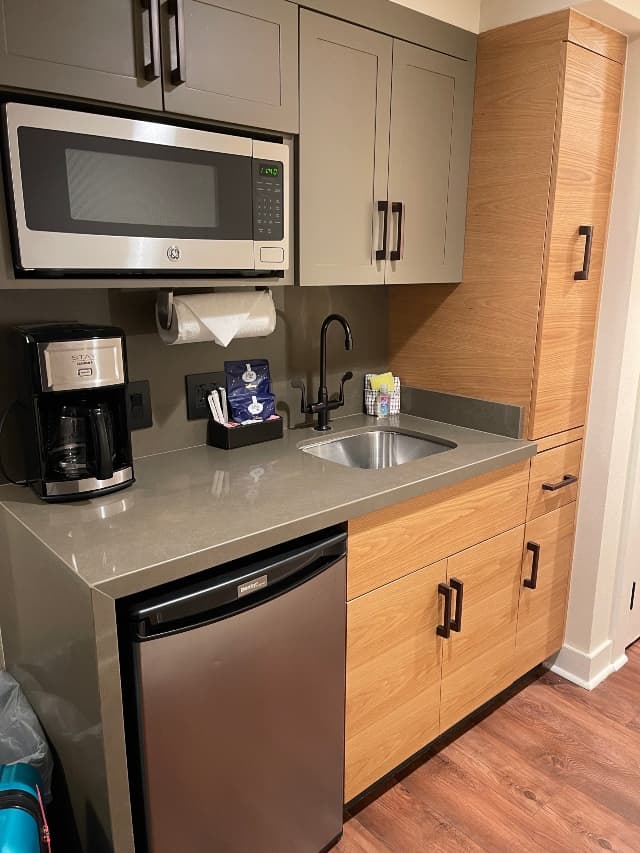 The room transitioned into a separate space which held the queen bed, another dresser, and two night stands. There was ample space for suitcases under the bed and space to fit a pack and play or crib on either side of the bed. Additionally, the space had two televisions: one in the bedroom area and one in the living room space.
While the bedroom felt like its own space, it did not have a door or partition, just a slightly narrower walkway between the living space and the bedroom.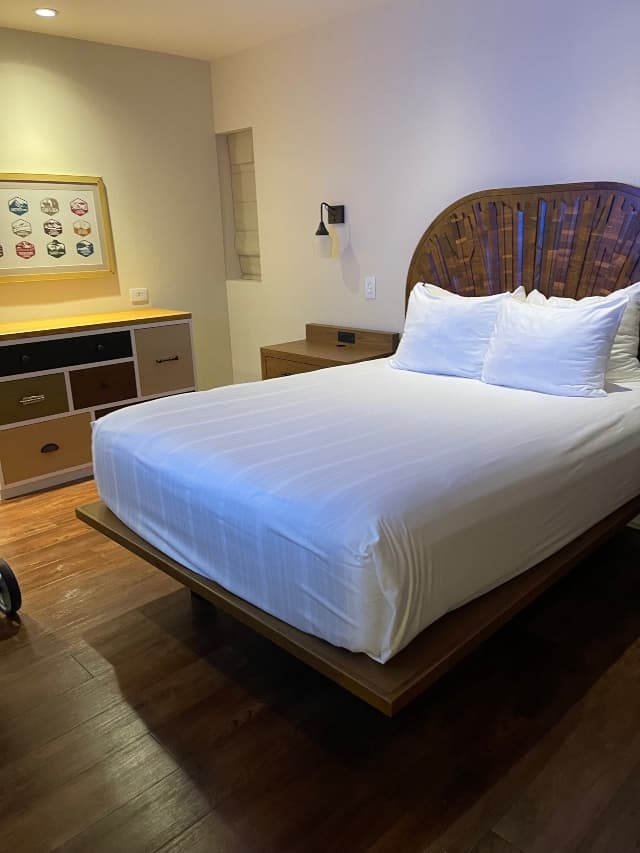 Specific to room 1166, this room is located on the corner with no neighbors. We were right by an exterior door that took us straight out to the pool and Geyser Point area. While the room seemed far away from the lobby when walking through the winding hallways inside, it was easily accessed by cutting around the pool and entering the room through our (seemingly!) private door! Another great perk of this particular room was our view of the Electrical Water Pageant right from our balcony!
What makes this accommodation extra great?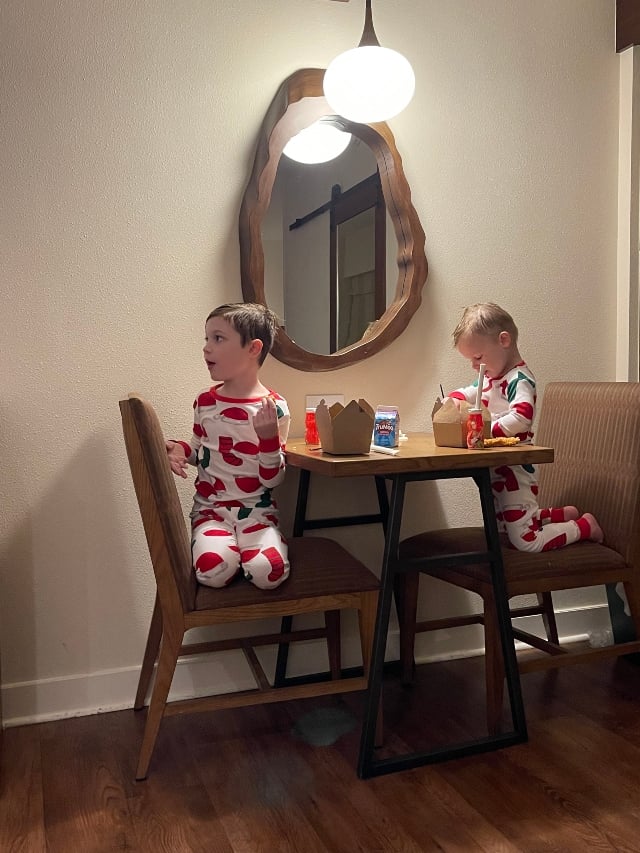 First, this accommodation is extra special because it provides extra space and privacy for no additional cost. The alternate studio requires the same number of points to book as a standard studio but essentially provides an entirely separate space. This worked out so well for our December trip. We had three adults in our party, one child, and one Disney infant under the age of three.
This means we were at maximum capacity for the room, which can be booked with four people plus one infant under 3. My mother who was traveling with us was able to have her own space and her own dresser to spread out. While individuals traveling in smaller groups or without children might not care about the additional space, this was a huge perk for us!
Additionally, the room's location was absolutely stellar. We were so close to dining, pools, and the boat dock to the Magic Kingdom but also felt as though we were in our own private oasis.
Your Thoughts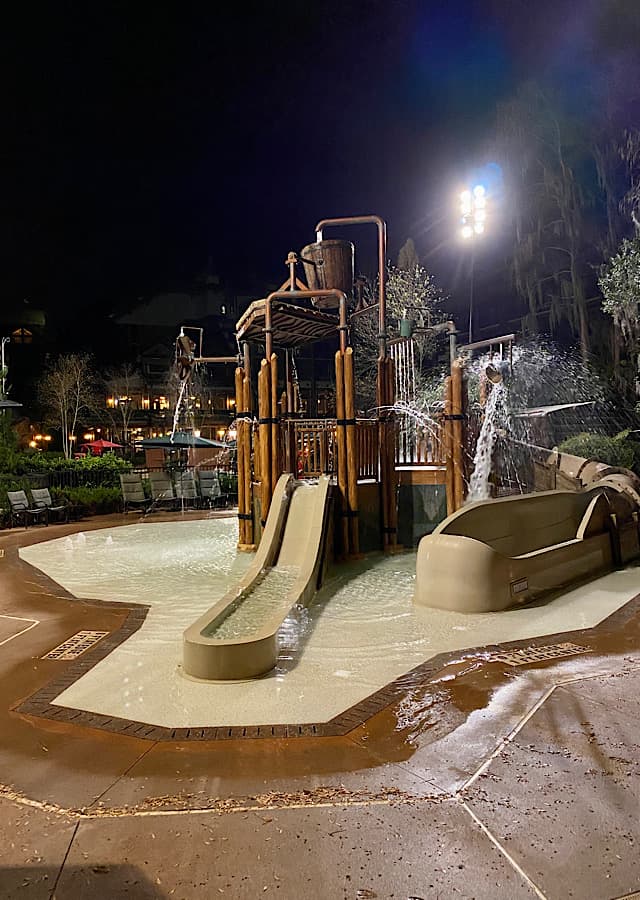 Overall, I loved the alternate studio at Copper Creek at Disney's Wilderness Lodge. It was the perfect accommodation for our family. While you can't directly book this as a booking category, it is certainly possible to put in a room request when booking. Ask for an alternate studio and see what happens!
Do you plan to request an alternate studio? Have you been lucky enough to stay in one of these rooms? Comment below or continue the conversation on our Facebook page!