If you are heading to Disney World for a special holiday or want to take advantage of the amenities for specific seasons of the year, here are the best Disney World resorts.
Choosing the right resort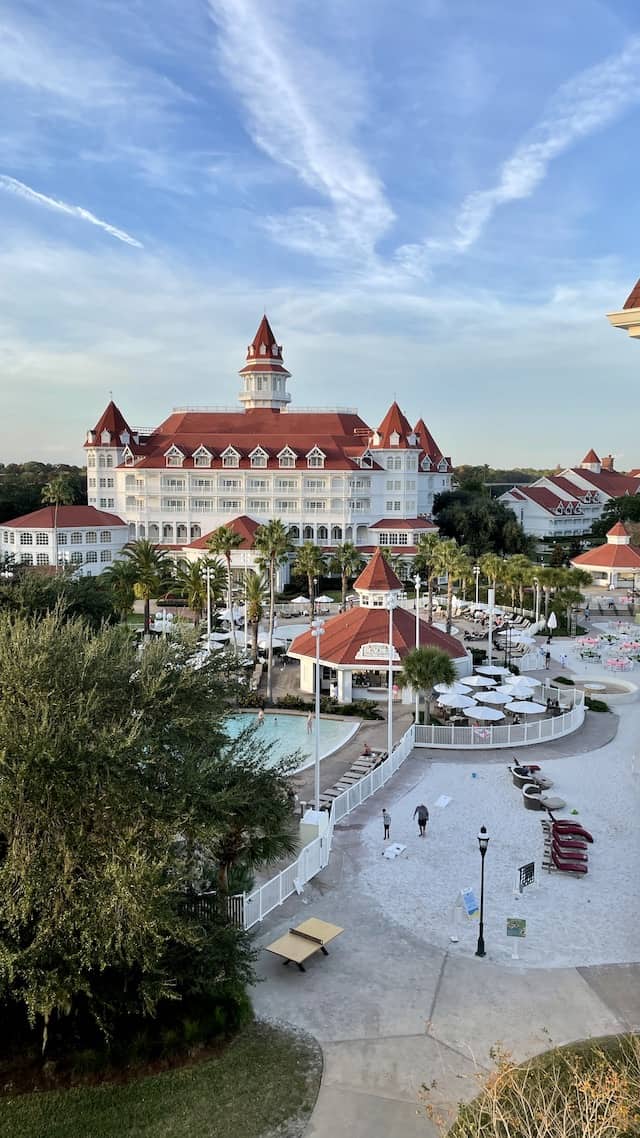 Disney World take a lot of planning and preparation. From dining and park strategies, you could spend months planning the best vacation ever. Deciding where you will stay is also a major decision you will need to make. The resort you choose could make or break your trip, so it's important you think about it!
If you are visiting during a particular time or holiday of the year, some resorts are better than others. I've outlined some of my favorite resorts to stay at during the year based on activities and amenities provided at the resort.
Romance/Valentine's Day/Anniversary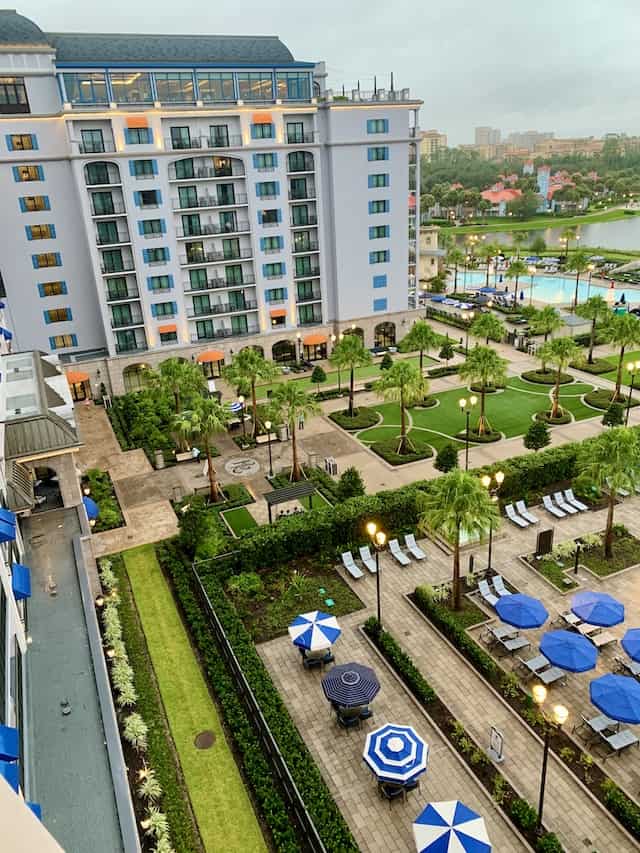 Perhaps you have a romantic getaway planned with your honey that involves the Most Magical Place on Earth. You have dinner reservations set and special activities ready to go, but you can't decide on a hotel that matches the romance you are striving for.
My favorite resorts for a romantic getaway or special holiday like Valentine's Day are Riviera, Coronado Springs, and the Grand Floridian.
The Riviera is, in my opinion, Disney's most lavish resort on property. It exudes class and sophistication and would be perfect for an adult-only trip. In fact, it's where my husband and I stayed when we visited for our 15th wedding anniversary.
The Gran Destino Tower at Coronado Springs is a Spanish version of the Riviera. The amazing chandeliers and columns are so beautiful! Plus, since Coronado Springs caters to conventions you will find more upscale adult-centered restaurants and lounges. Plus, it's the only moderate resort that offers club level!
Does anything scream romance more than the Grand Floridian? The Victorian elegance of the resort is perfect for a couple looking to get away for a romantic holiday or anniversary.
Spring Break/Easter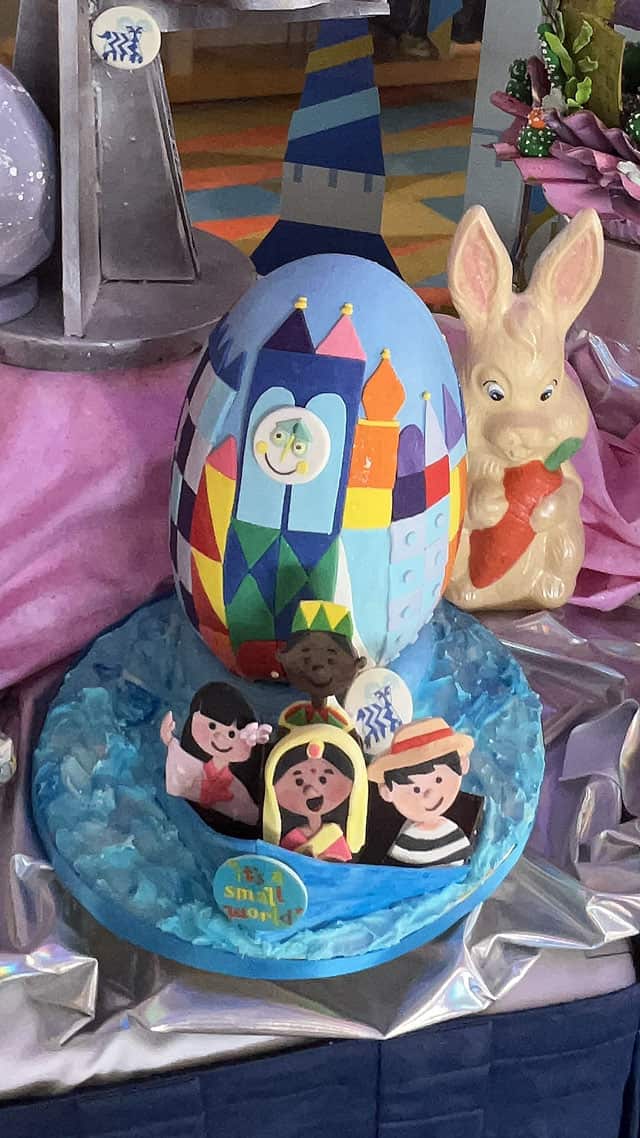 Spring break and Easter crowds bring a fun electricity to the atmosphere at Disney World. The long, cold winter is over and it's time to celebrate a renewal of life. My favorite resorts to stay during this time include anywhere that has the giant Easter egg displays.
In the past, you could find these displays at the Grand Floridian, Beach/Yacht Club, the Contemporary, and Saratoga Springs.
These egg displays are larger than life! If I had to choose which resort, I would probably pick the Grand Floridian. There were more eggs out on display, and there was a cottage where you could purchase spring-themed treats kind of like at Christmas with the gingerbread house.
Summer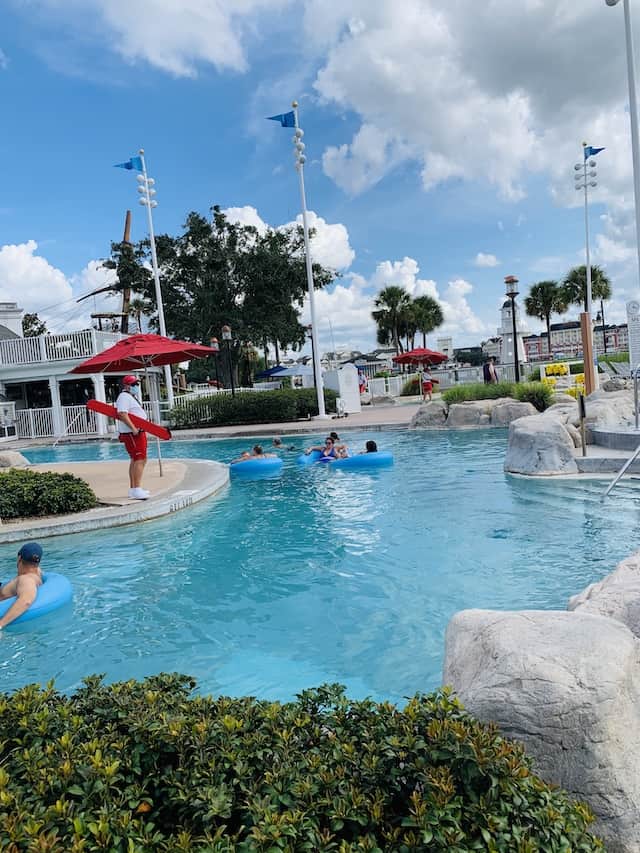 The heat of summer may mean you plan to take more mid-day breaks. Temperatures can reach over 100 degrees, and the humidity can make it feel even worse. Leaving the parks for an afternoon of fun at the pool is an excellent way to escape the heat!
My absolute favorite pool at Disney World is Stormalong Bay at Disney's Beach and Yacht Club! This pool is massive and includes a sand beach area, lazy river, and an awesome slide! Plus, there is a nearby beach area right in front of Crescent Lake where you can play and relax. Read more about Stormalong Bay HERE.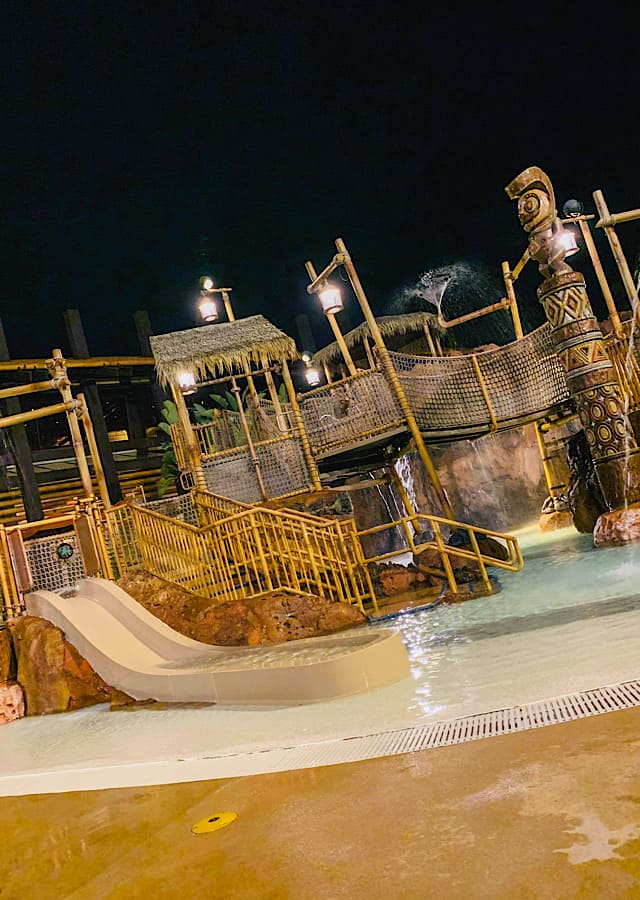 Some other great pools at Disney World include the Polynesian, Caribbean Beach, and Coronado Springs. If you have smaller children, it may be worth it to stay at a moderate or deluxe resort. This is because value resorts do not have slides. The moderate and deluxe resort also tend to have better theming and more things to do in the water.
Halloween/Fall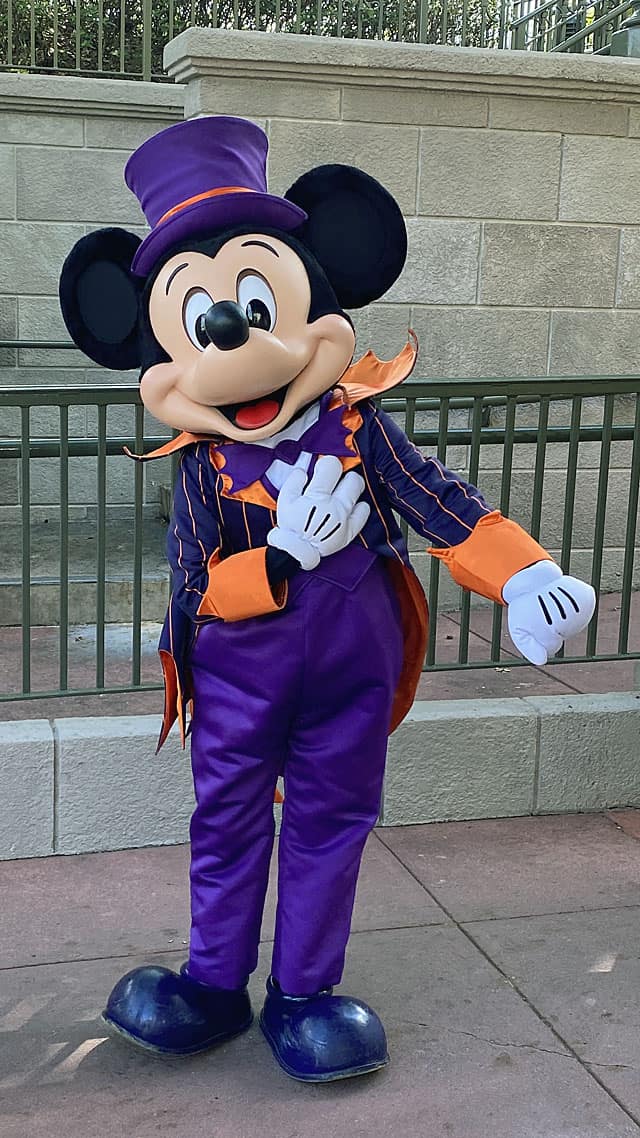 Mickey pumpkins deck Main Street, U.S.A. and themed treats can be found throughout the parks and resorts! It's an exciting time at Disney World and one of my favorite times of the year to visit. The weather begins to cool down a little, but you can still swim. Mickey's Not So Scary Halloween Party is an event not to be missed! But, where should you stay?
While the resorts do not do too much for Halloween, one resort goes all out: Fort Wilderness! Many campers love to visit Disney during this time and decorate their campsite. Even if you do not have an RV, you can still stay in a cabin and get to be part of the fun.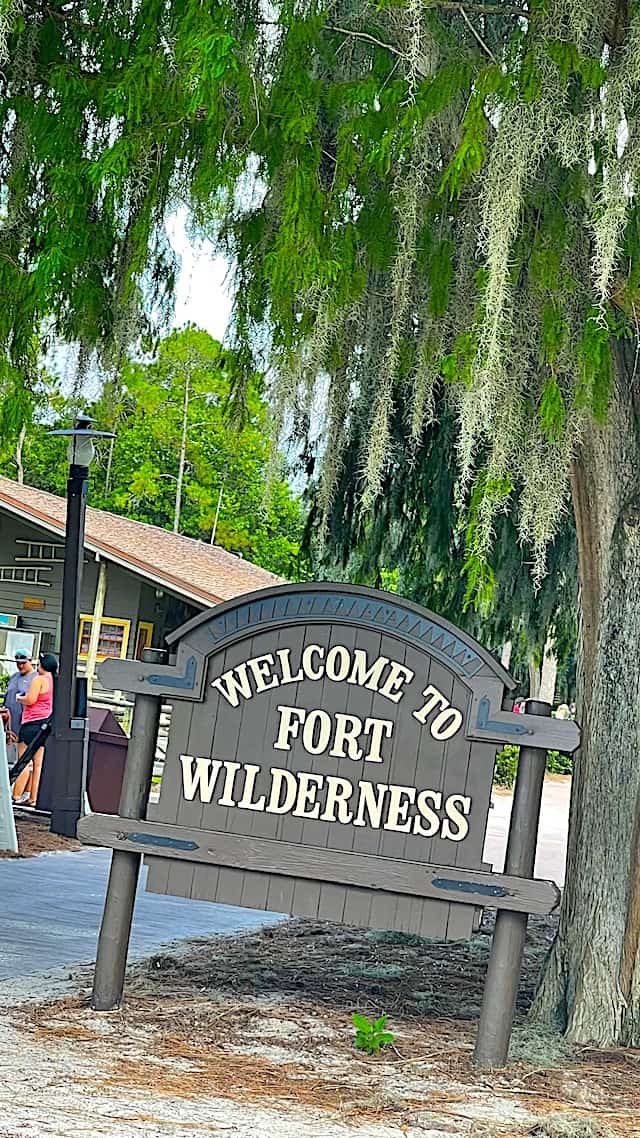 They usually organize a special golf cart parade, and the Headless Horseman has been known to make an appearance during the Halloween season. There's also trick-or-treating, so you can dress up and grab lots of candy!
It is so popular Disney usually closes the resort to day guests! If you want to be part of something unique at Disney, stay at Fort Wilderness during the Halloween season.
Winter/Christmas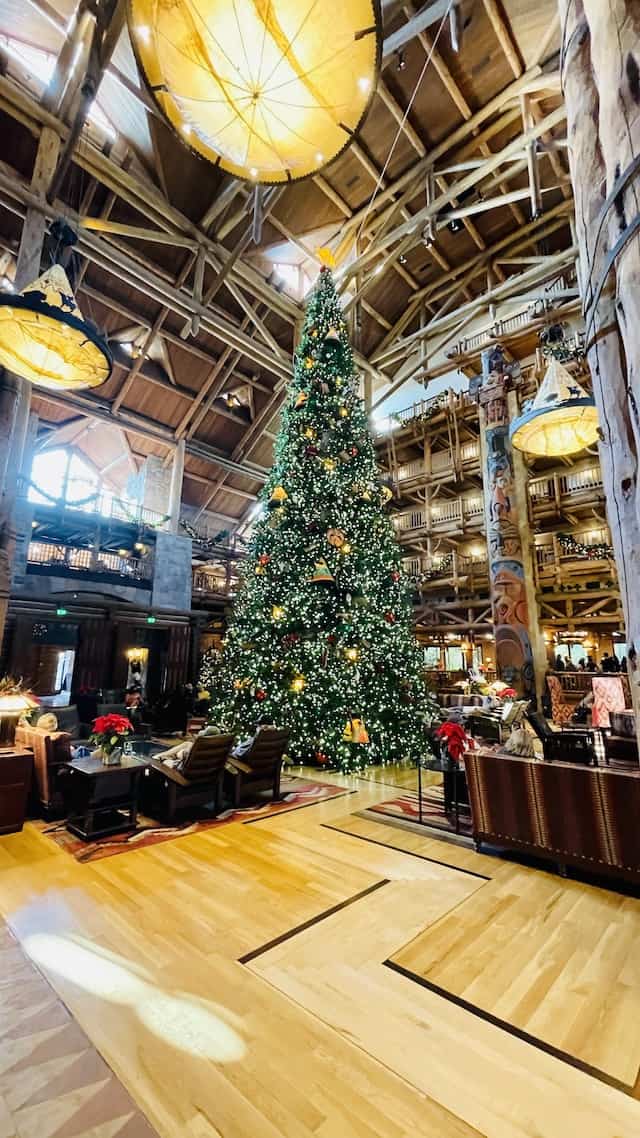 Disney World at Christmas is my favorite time of the year. Christmas by itself is pretty special, but adding the magic of Disney to it takes the holiday to another level. The parks are fully decorated, you can party the night away at Magic Kingdom, and many resorts host many special events during the season.
I really love the Grand Floridian and Wilderness Lodge during Christmas. Both have stunning tree displays, and the gingerbread house at the Grand Floridian is a sight to behold. I actually stayed at both resorts in December 2021, and I prefer Wilderness Lodge. Is there anything better than Christmas in the woods?
As a bonus, both resorts are in the Magic Kingdom area so getting back and forth to Magic Kingdom for Mickey's Very Merry Christmas party will be a piece of cake.
Epcot Festivals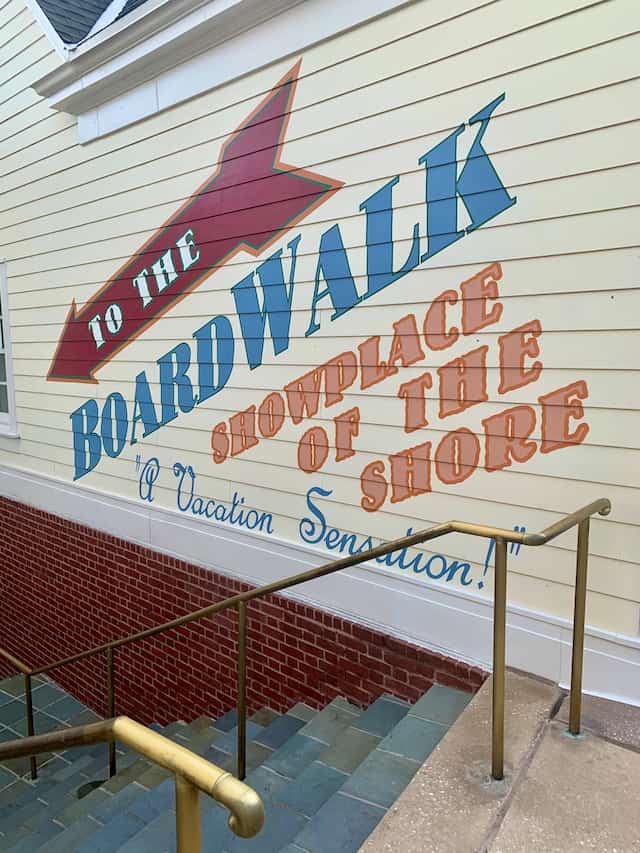 If you are visiting Disney World with the intent to visit an Epcot festival often (which is really year-round now), I highly suggest staying at Disney's Boardwalk Resort. It is steps away from the International Gateway which makes getting into and out of the parks a breeze.
Beach and Yacht Club are also good resorts to stay at during a festival, but since Boardwalk has not been listed elsewhere in this article, I thought I would include a special note about it! Additionally, Swan and Dolphin are not official Disney hotels, but they are also in the Crescent Lake area and walkable to Epcot.
Final Thoughts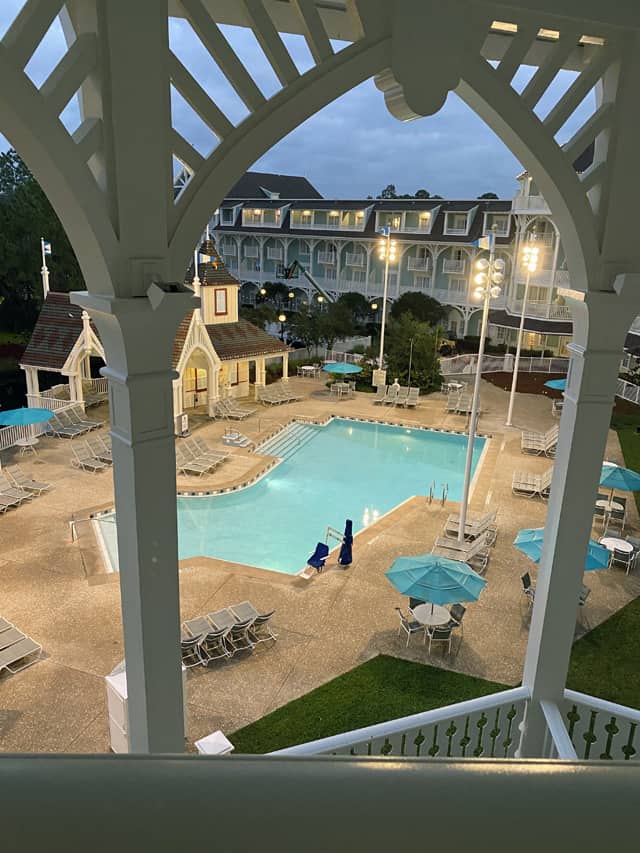 All Disney Resorts are great for their own reasons, but some may be better than others depending on what time of year you go. Think about the weather, special holiday events, and if the atmosphere of the resort matches what you are trying to accomplish on this vacation.
Find out why it's more fun to visit Disney World during a holiday HERE.
What's your favorite resort? Are there any you gravitate towards or avoid during the year? Let us know in the comments below and on Facebook.