Check out the amazing artistry on display for a limited time at the Grand Floridian!
Easter Eggs at the Grand Floridian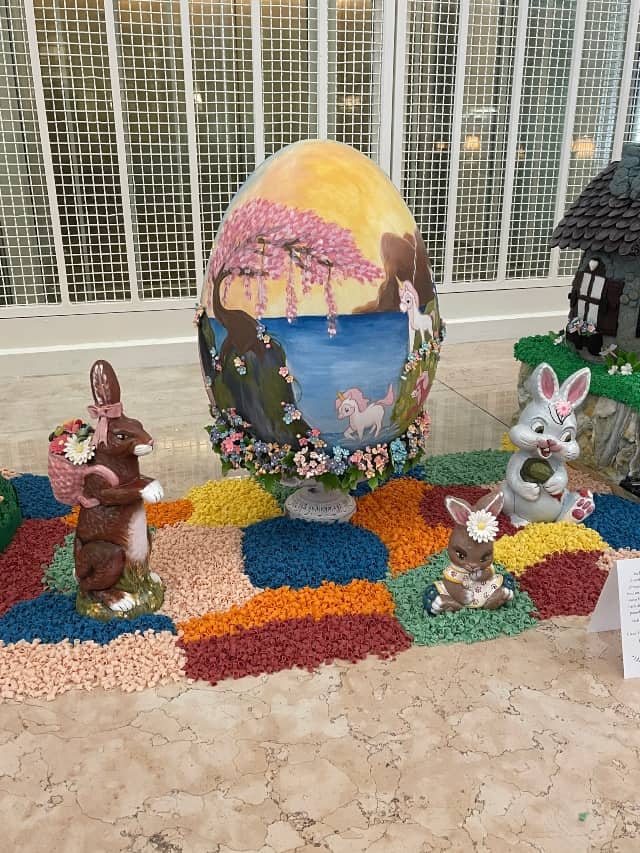 One of the best parts of a Disney trip that makes Disney unique and magical is the intense level of detail and artistry found throughout the parks and resorts. The company goes to great lengths to create fully immersive experiences surrounding all aspects of a guest's visit to the Walt Disney World resort.
One such detailed display of artistic beauty is the Grand Floridian Easter Egg display. Traveling to the Grand Floridian to check out these eggs is a favorite activity that has made its return this year for the first time since the parks closed in 2020.
In addition, the Grand Floridian debuted The Grand Cottage this year. This is a cottage located in the lobby near the egg display that offers delicious seasonal treats.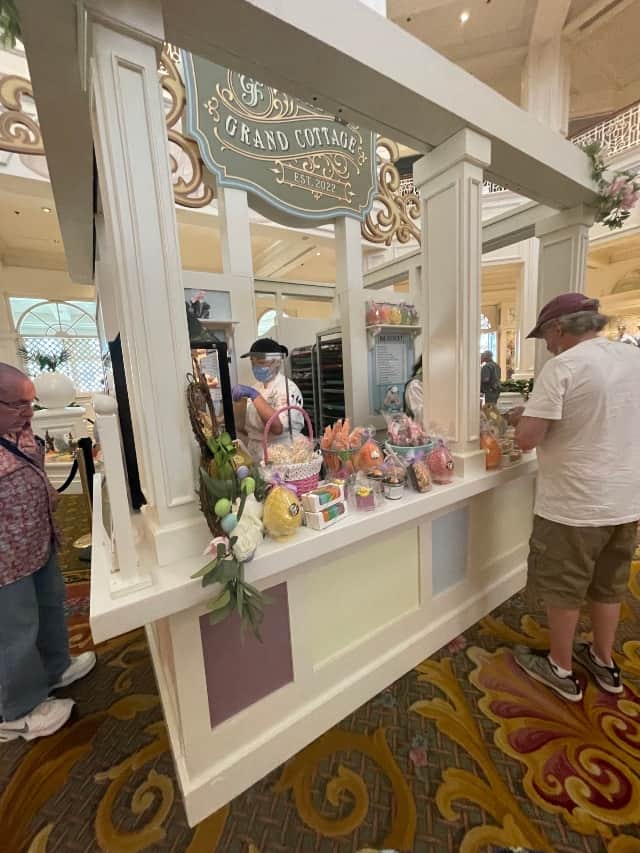 The bakery team at the Grand Floridian, led by Pastry Chef Kristine Farmer, has been putting on this display for 25 years. Eggs are often themed based around favorite characters, attractions, and films. According to a sign by the eggs:
Each Easter Egg is made out of chocolate and decorated with edible products such as modeling chocolate, fondant, sugar floral, royal icing, colored cocoa butter, and sculpted sugar pieces. Each display weighs between 9 to 100+ pounds and stands 16 to 30 inches high.

Grand Floridian Resort & Spa Bakery Teams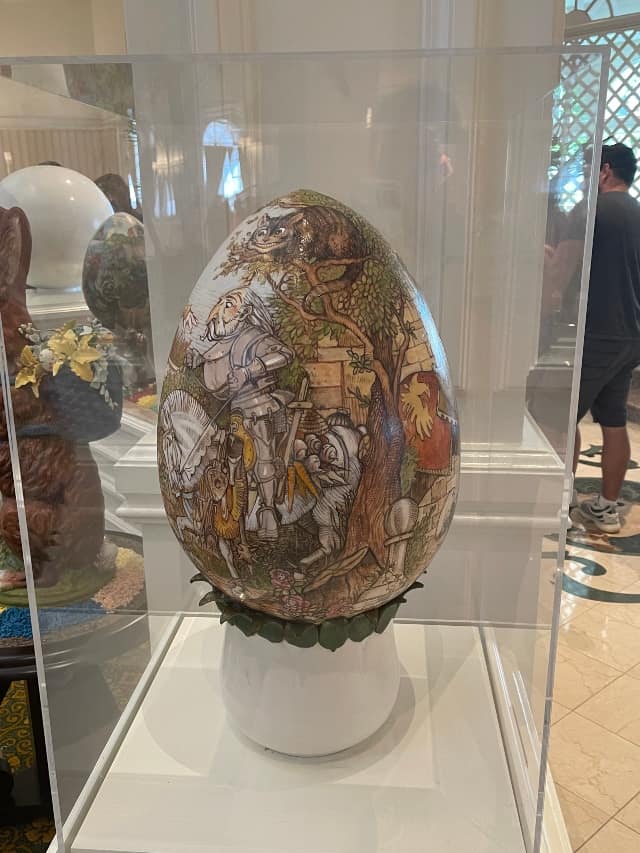 Traveling to the Grand Floridian
Before planning to visit, it is important to determine how you will get to the Grand Floridian. Currently, only guests with dining reservations or those staying at the resort can park on the Grand Floridan property. This means that most guests will need to take Disney transportation.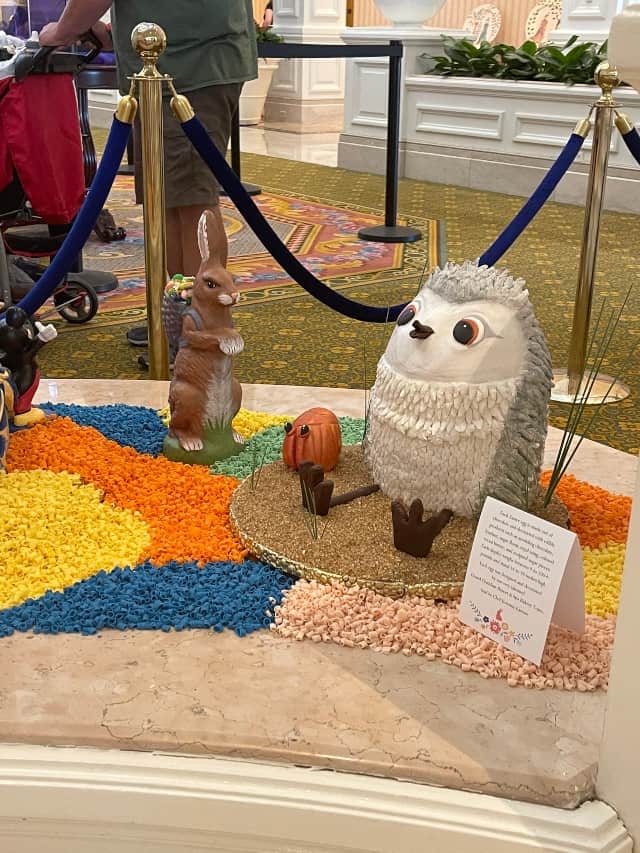 The easiest way to get to Grand Floridian is via monorail! Guests can catch the monorail at the Transportation and Ticket Center. Additionally, guests can get on at the Magic Kingdom, the Polynesian Resort, and the Contemporary Resort.
We visited the Easter Egg display on a break from the Magic Kingdom and grabbed lunch at the Grand Floridian Cafe. It was a very relaxing afternoon!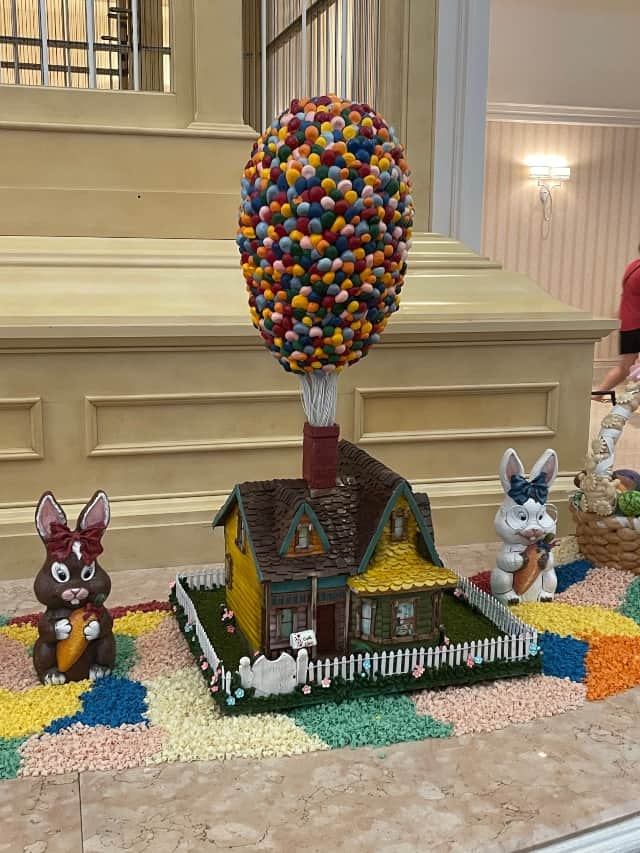 Egg Tour
Many of the eggs celebrate new film releases like Luca and Encanto.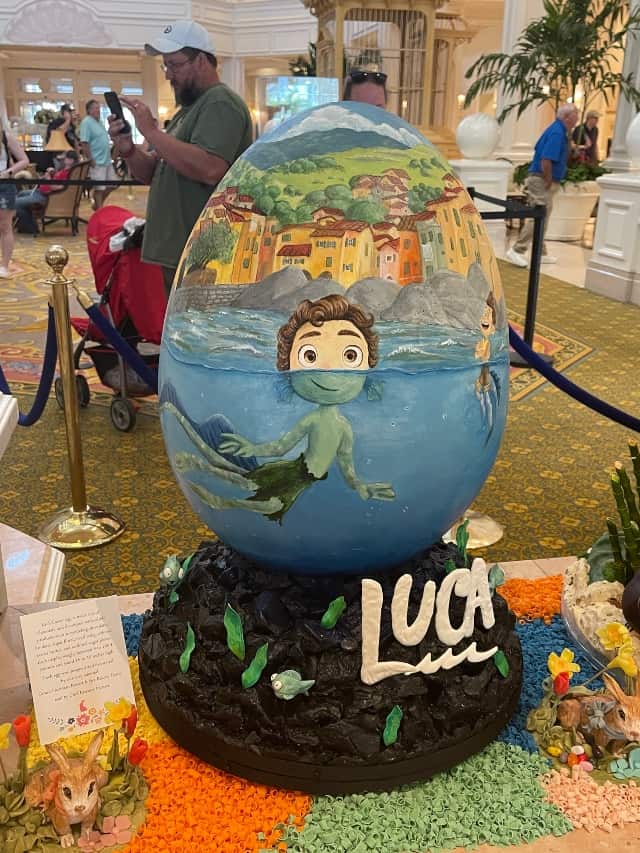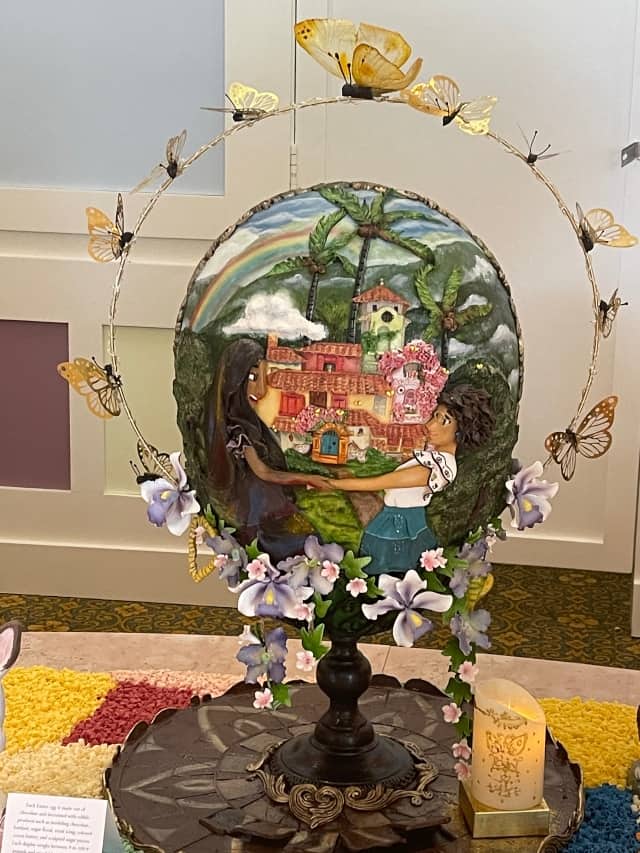 Next, other popular characters like Chip and Dale, Baby Yoda, Snow White, and Winnie the Pooh have their own eggs.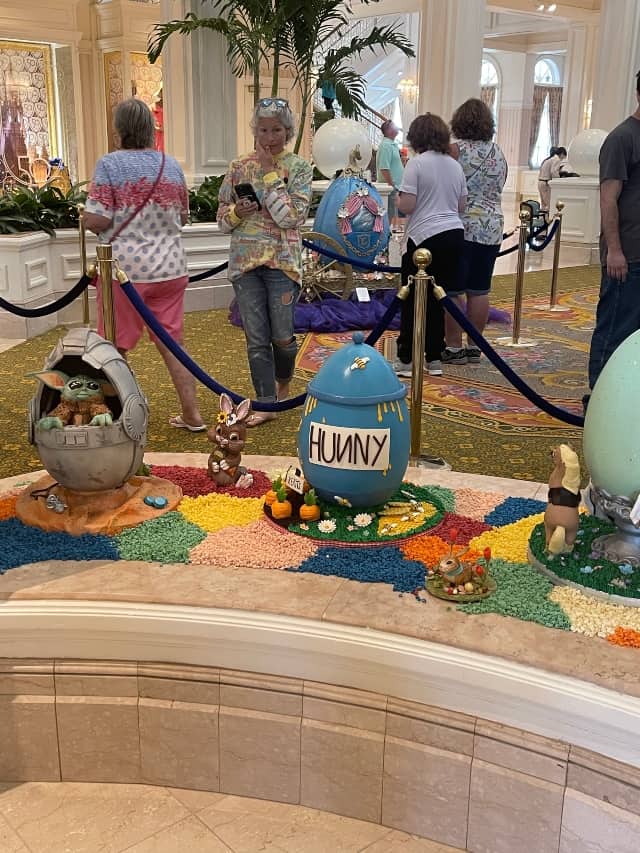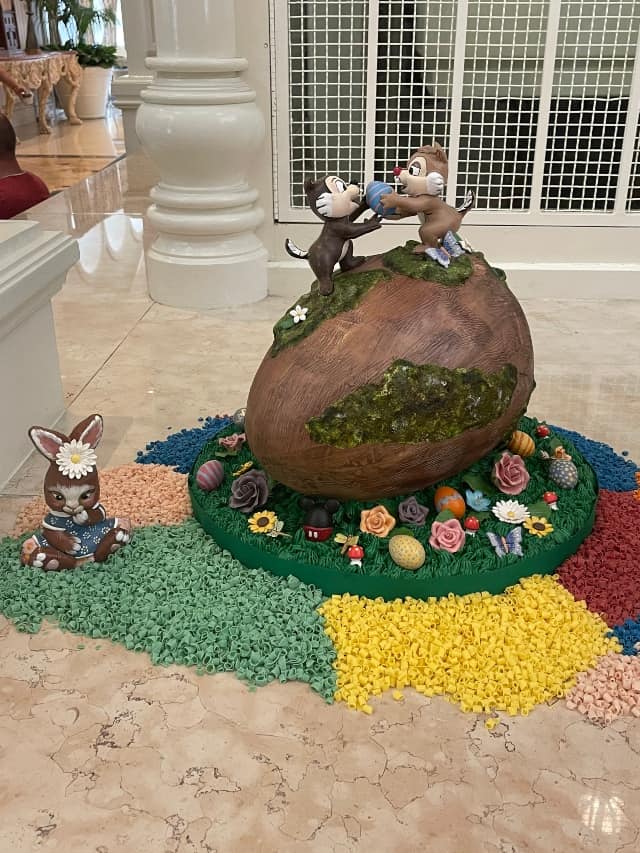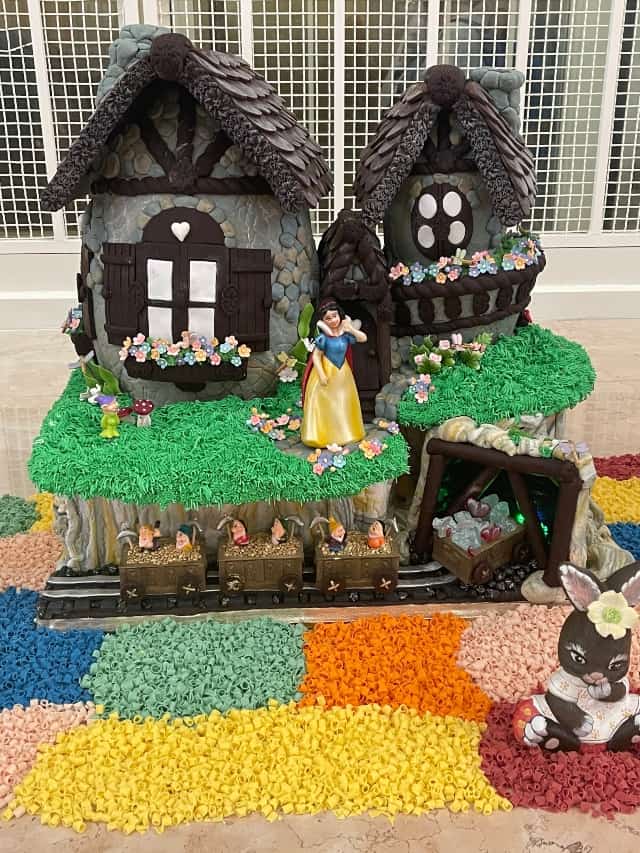 There is even an egg that is designed to look like Cinderella's carriage! Look at the Cindy 50 license plate!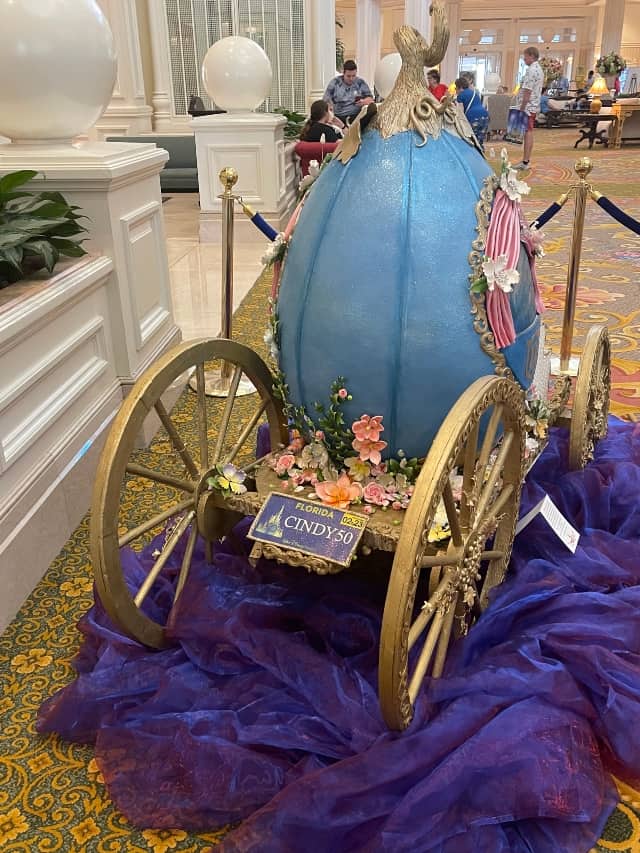 Eggs feature park icons like Spaceship Earth, Cinderella Castle, and even the Casting Agency Door.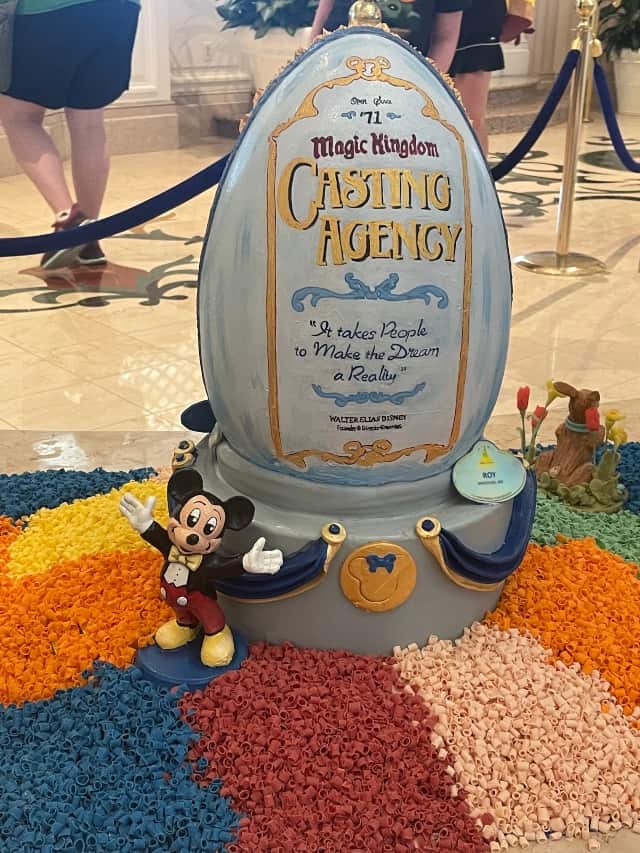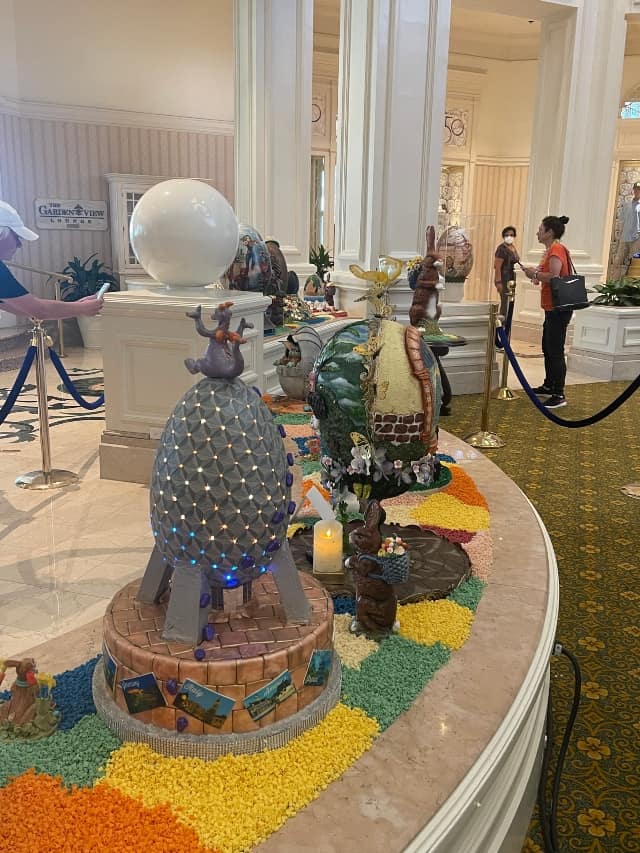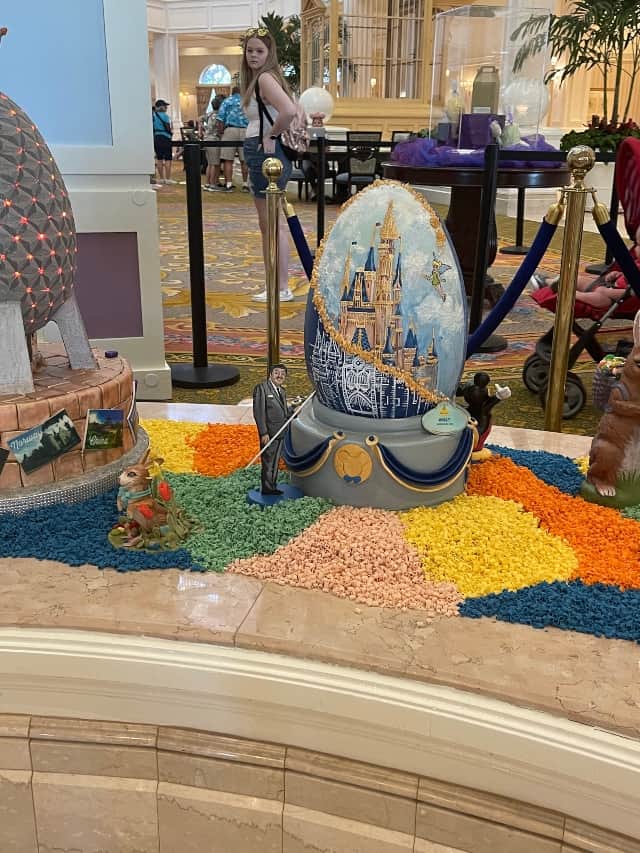 There are so many amazing eggs at the Grand Floridian! If you are planning to visit, you will need to act fast. The display will only be available until April 18, 2022!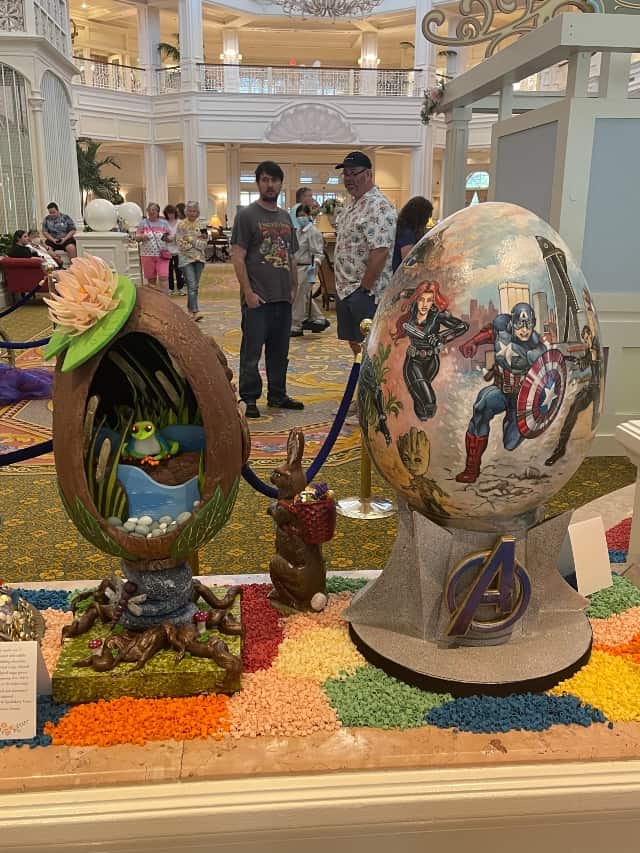 Do you plan to visit the Grand Floridian to see these eggs in person? Which is your favorite? Comment below or on our Facebook page!